Returning to campus protocol: WKU CBPM International Faculty cases:
This is the rough returning to campus protocol for Wenzhou-Kean University College of Business International Faculty members.
1. Returning to Campus Protocol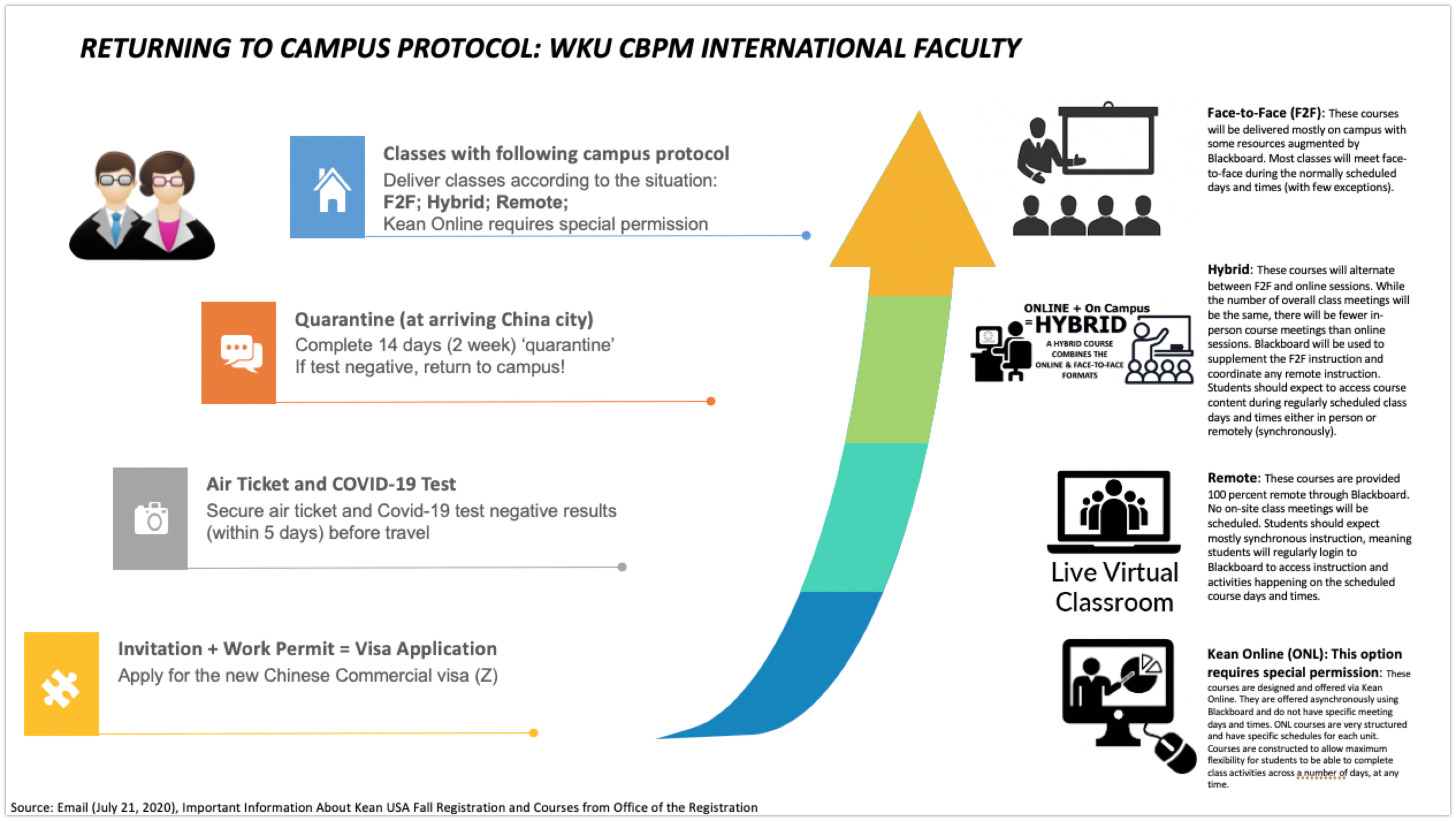 International faculty need to step these processes
Visa application: Applying for new Chinese commercial (Z) visa with invitation letter and work permit

Ticketing and Covid-19 test negative: Secure air ticket and Covid-19 test negative results within five days before travel making

Quarantine: 14 days (2 weeks) quarantine according to Chinese government rule at arriving city

Classes with campus protocol: Four types of class forms are available according to situation
2. Class Protocol Under Covid-19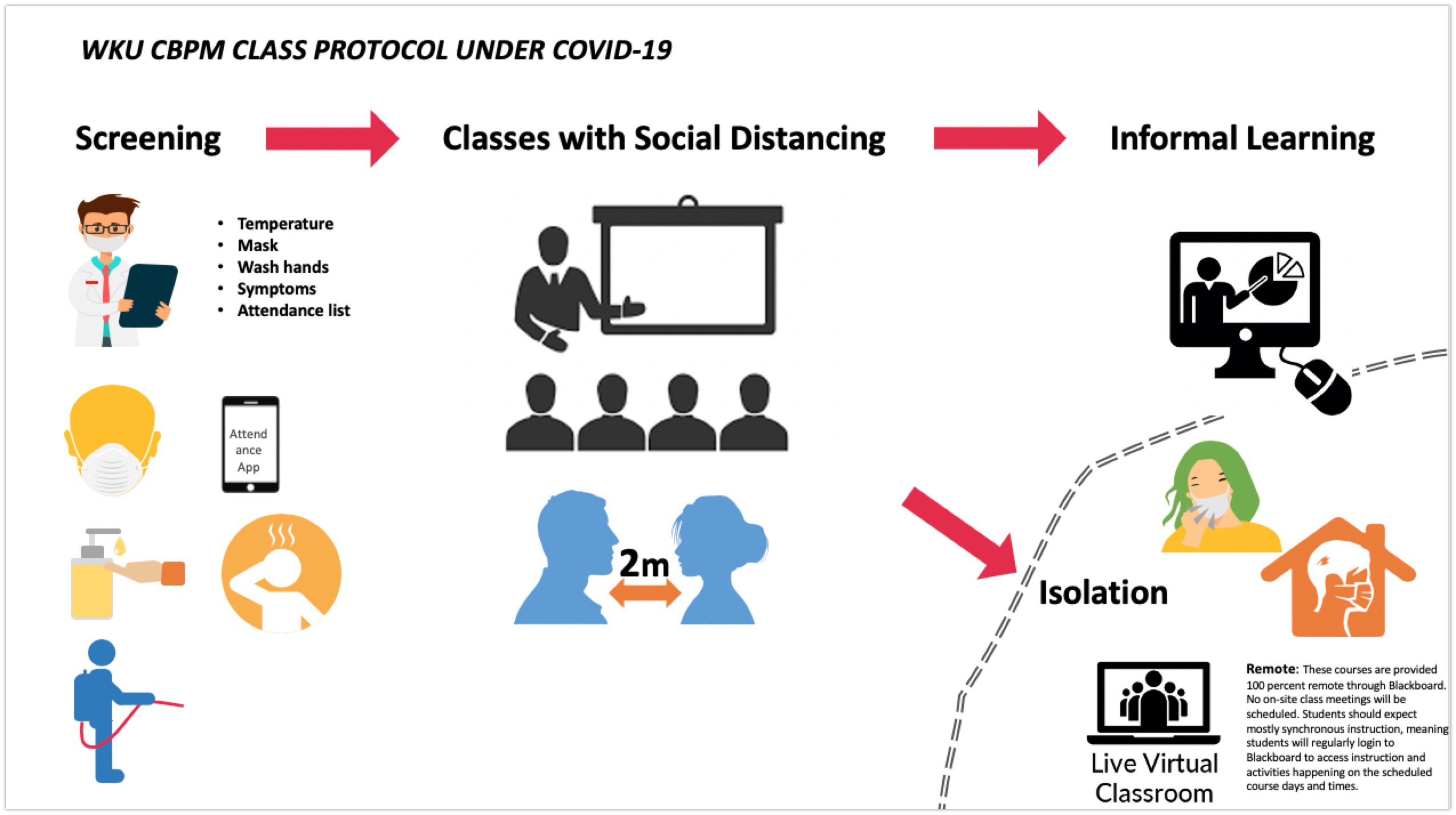 Faculty and students can perform classes with these class protocol under Covid-19.
Before entering the campus building, Faculty and students need to check up symptoms and preventive actions (mask, wash hand, disinfection, attendance listing etc.)

Faculty and students can perform classes in the CBPM building.

After classes, faculty and students are highly recommended using online informal communication via Email, WeChat, Blackboard rather than direct face to face contact.

In case of infection or symptom, faculty and student should isolate oneself immediately. They can continue learning via remote or online format.
Please join the WeChat group for WKU Returning Faculty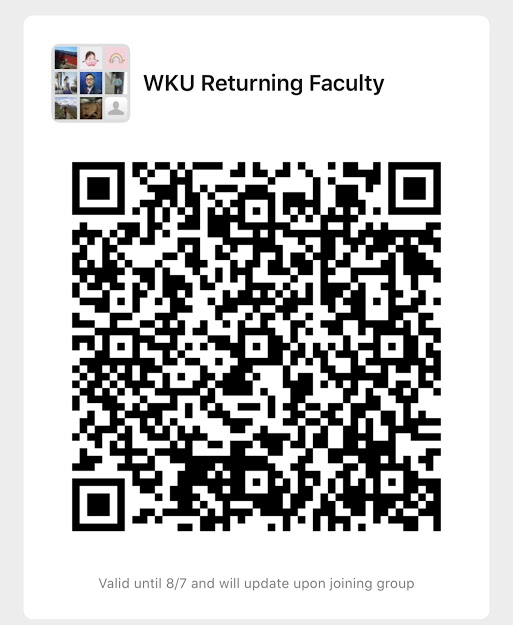 WKU HR Staffs:
Rainie (Huang Jiaru): Overall Returning Process
Bessie: (Hu Luhong): Invitation, Work permit, Visa application
Emerald (Yu Miao Miao): Air Ticket & Quarantine
Chelsea (Hu Chunchun): Faculty housing
Sherry: One-stop service
HOW TO APPLY CHINESE COMMERCIAL VISA (Z): S. KOREA CASE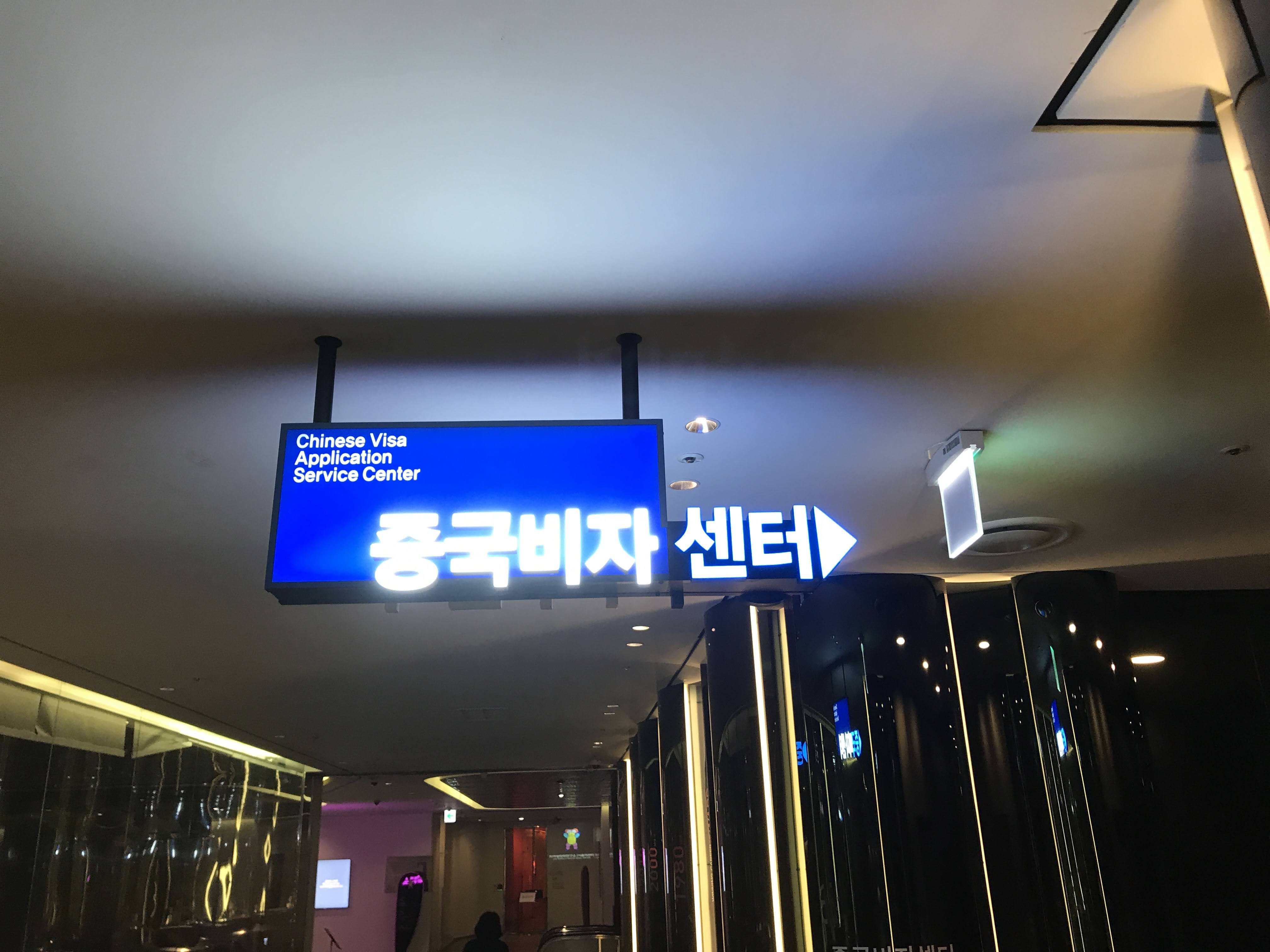 APPLICATION FORM
CHINESE VISA PHOTO SIZE: 33 mm X 48 mm
You can easily make Chinese Visa Photo at Cheecle Photo https://cheecle.kr/
(Only Microsoft Explorer browser works).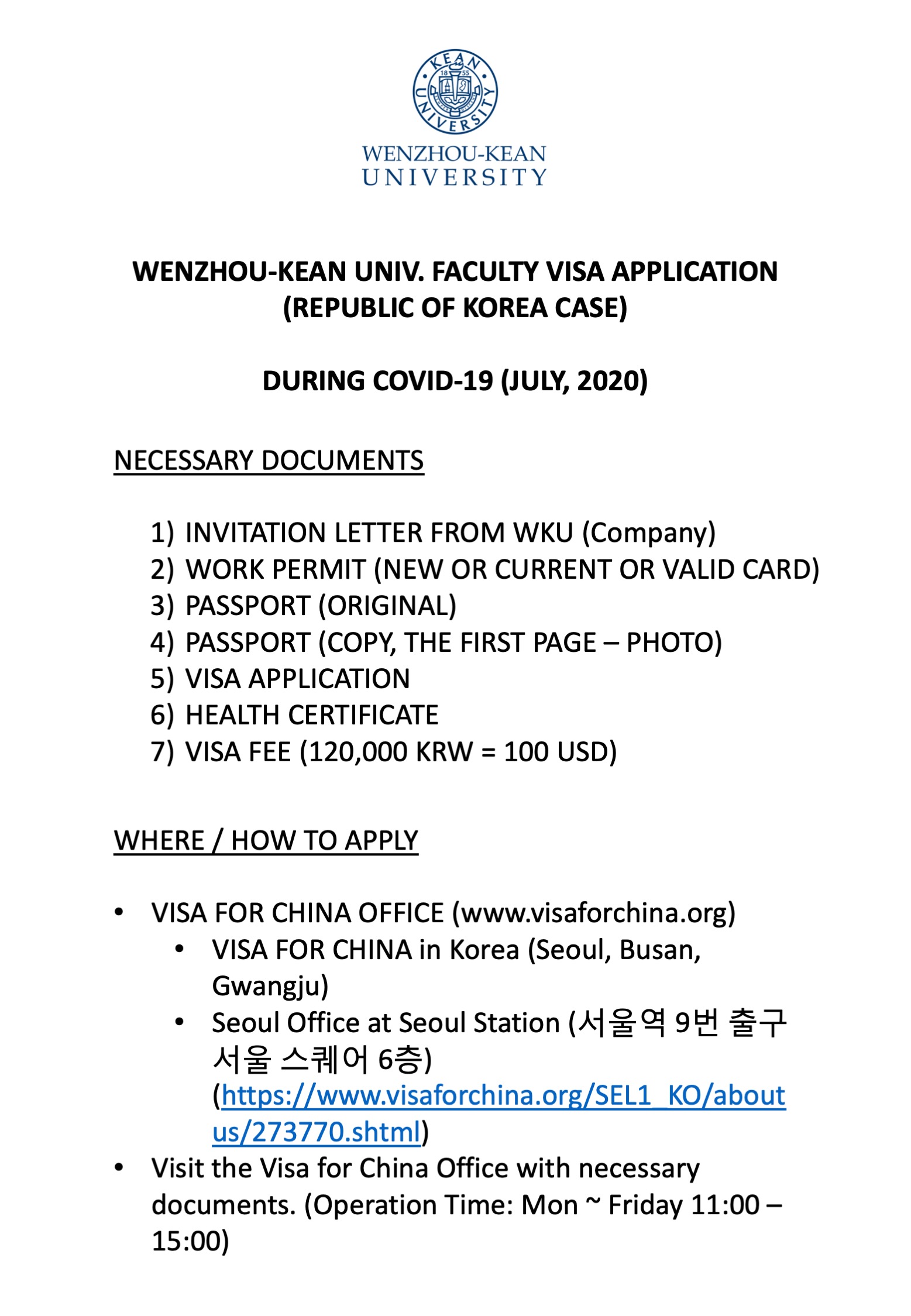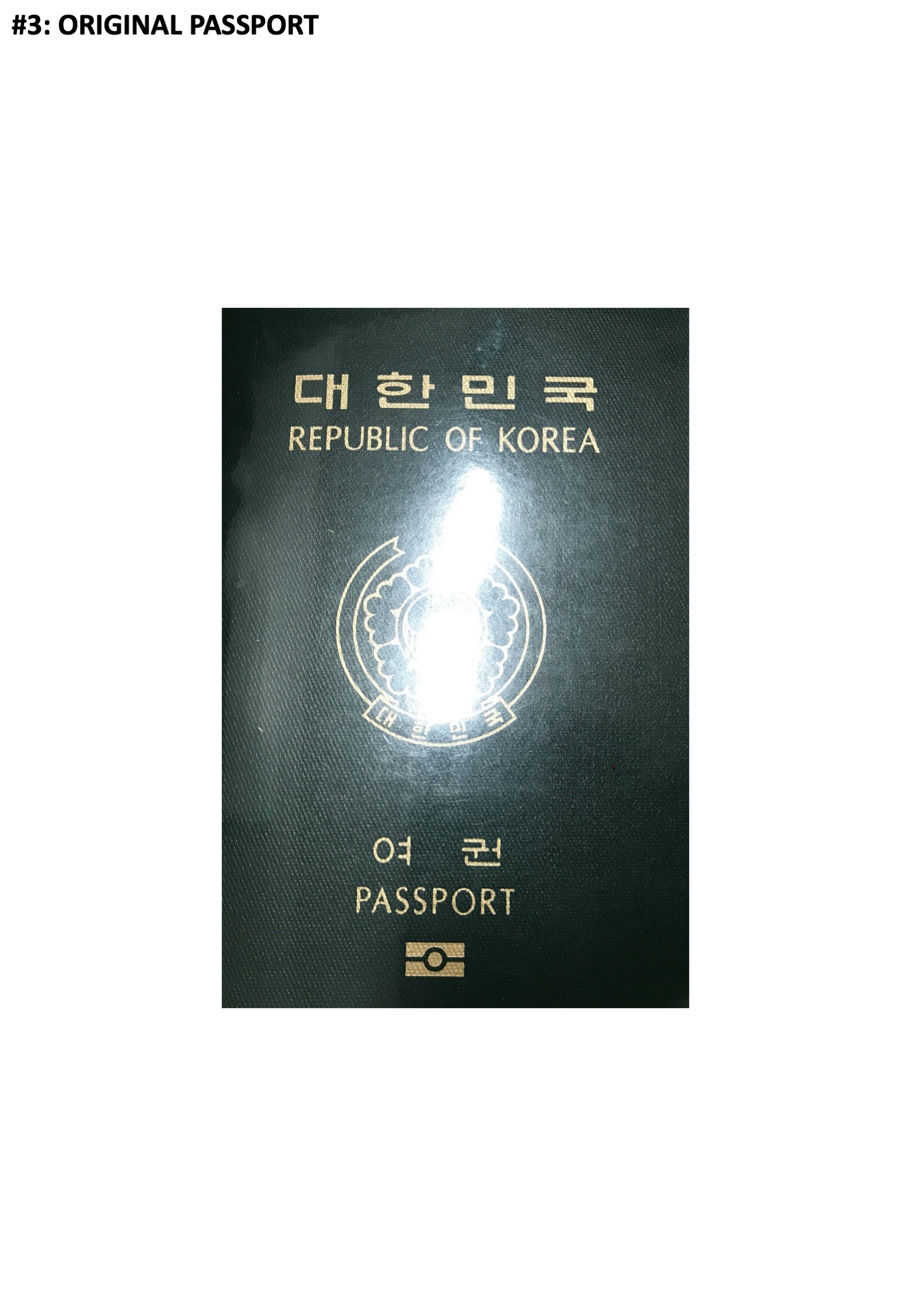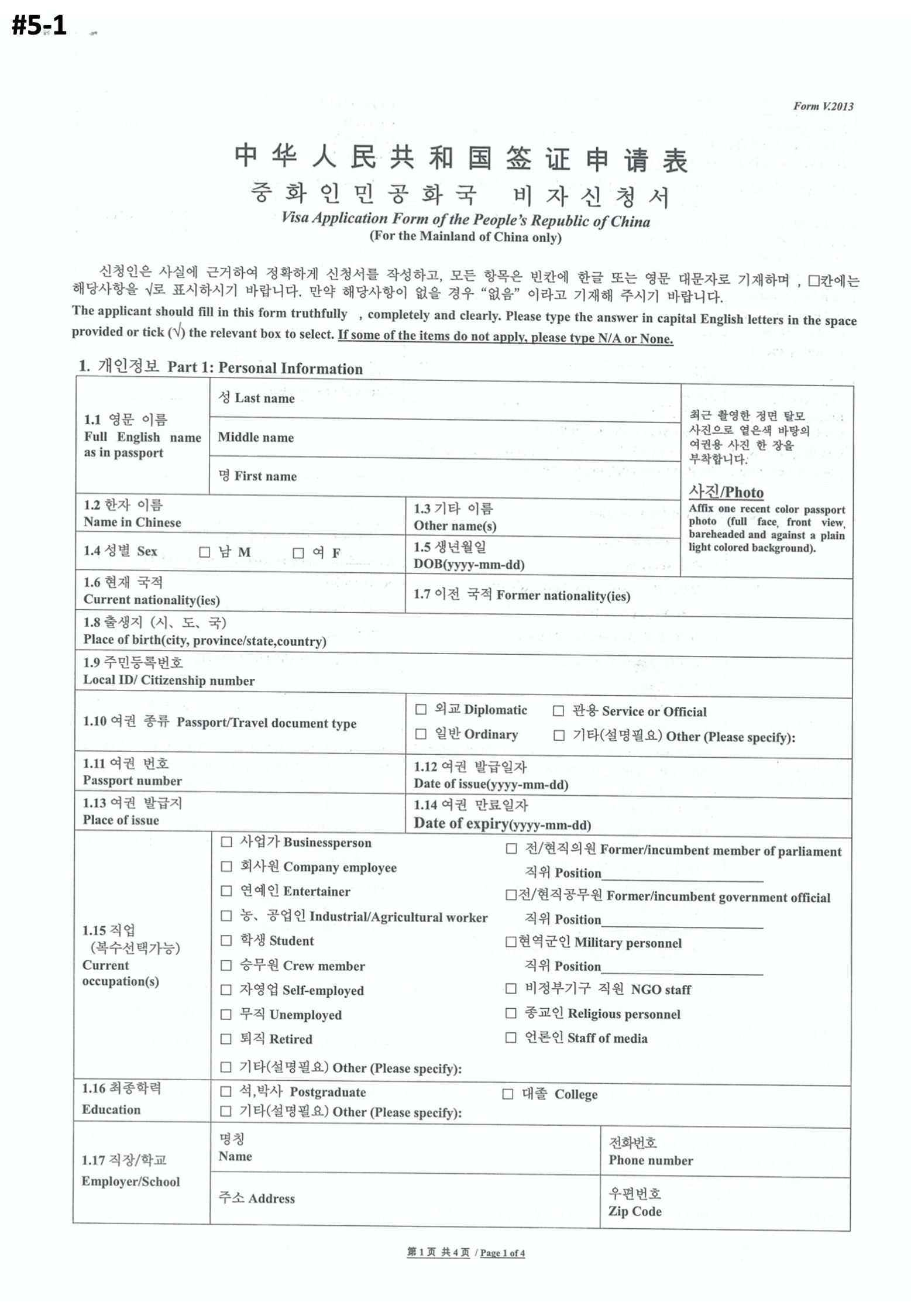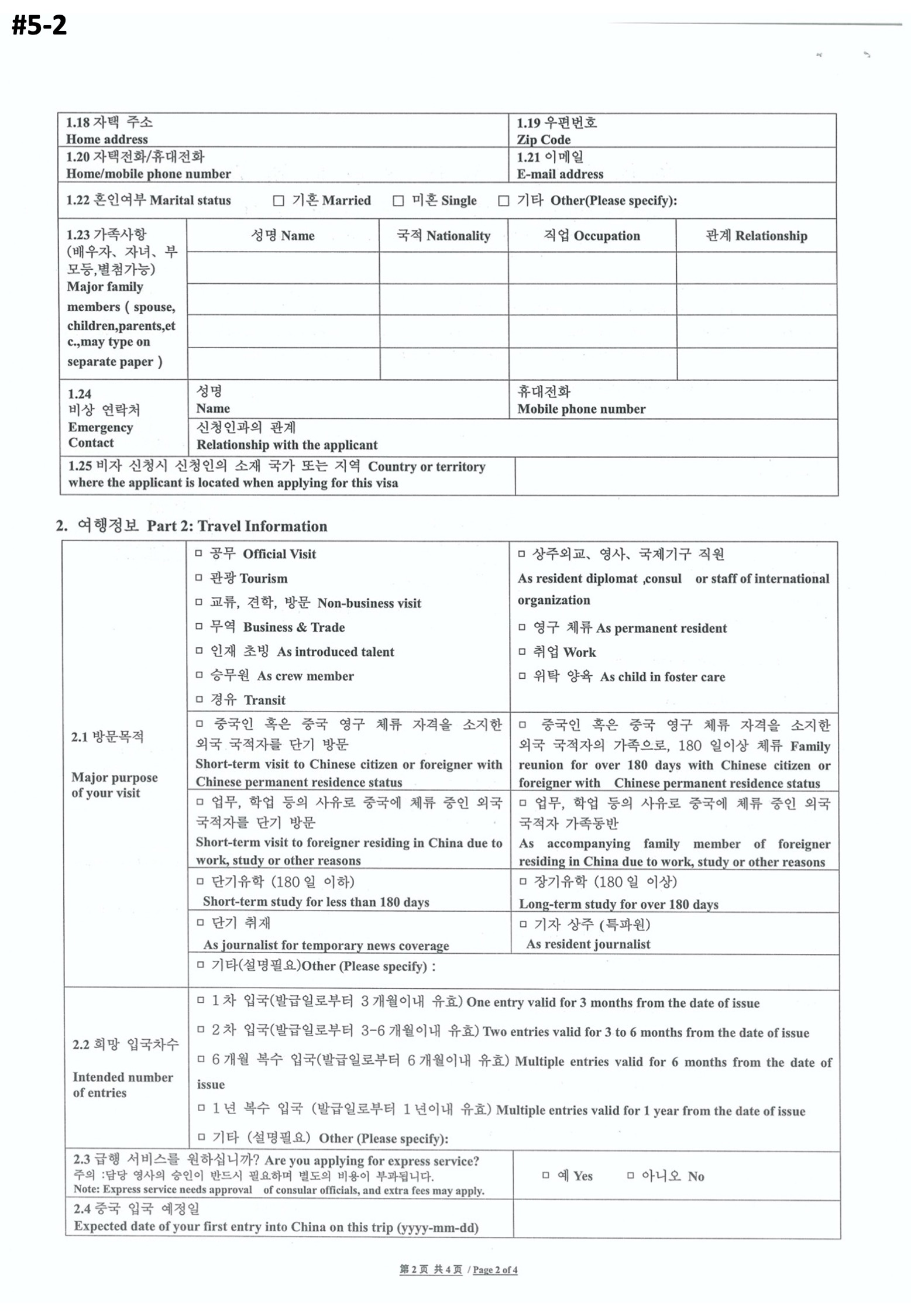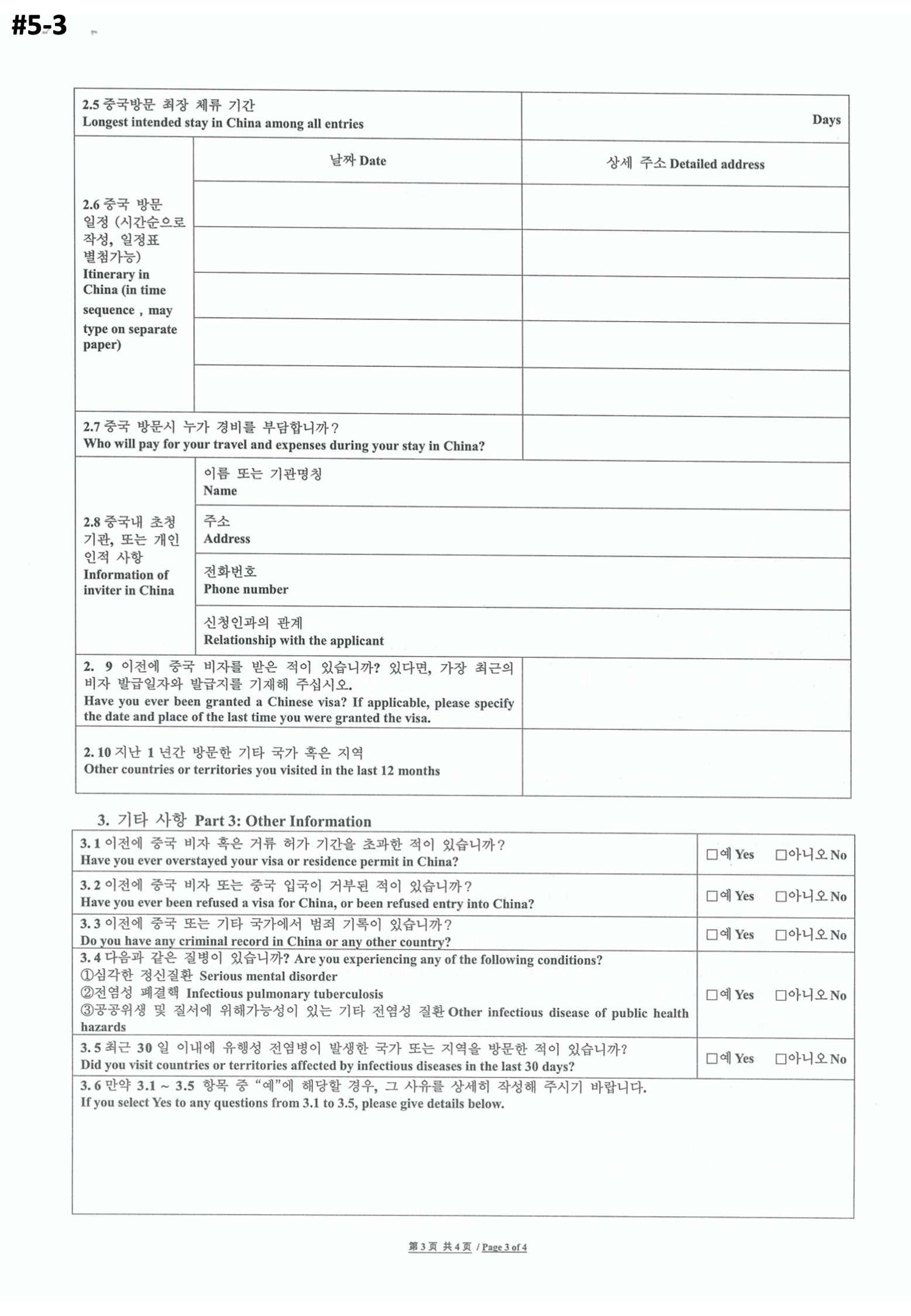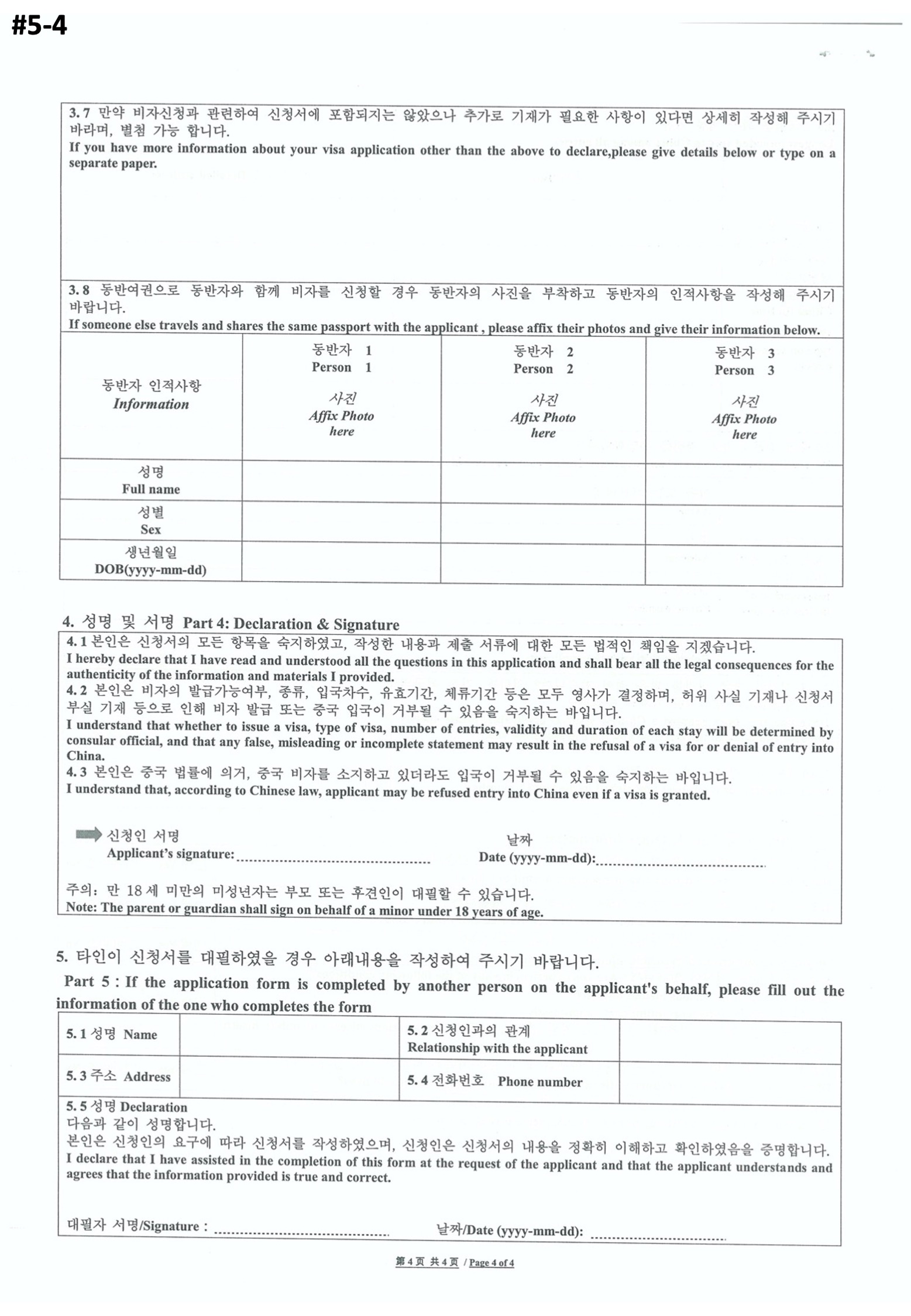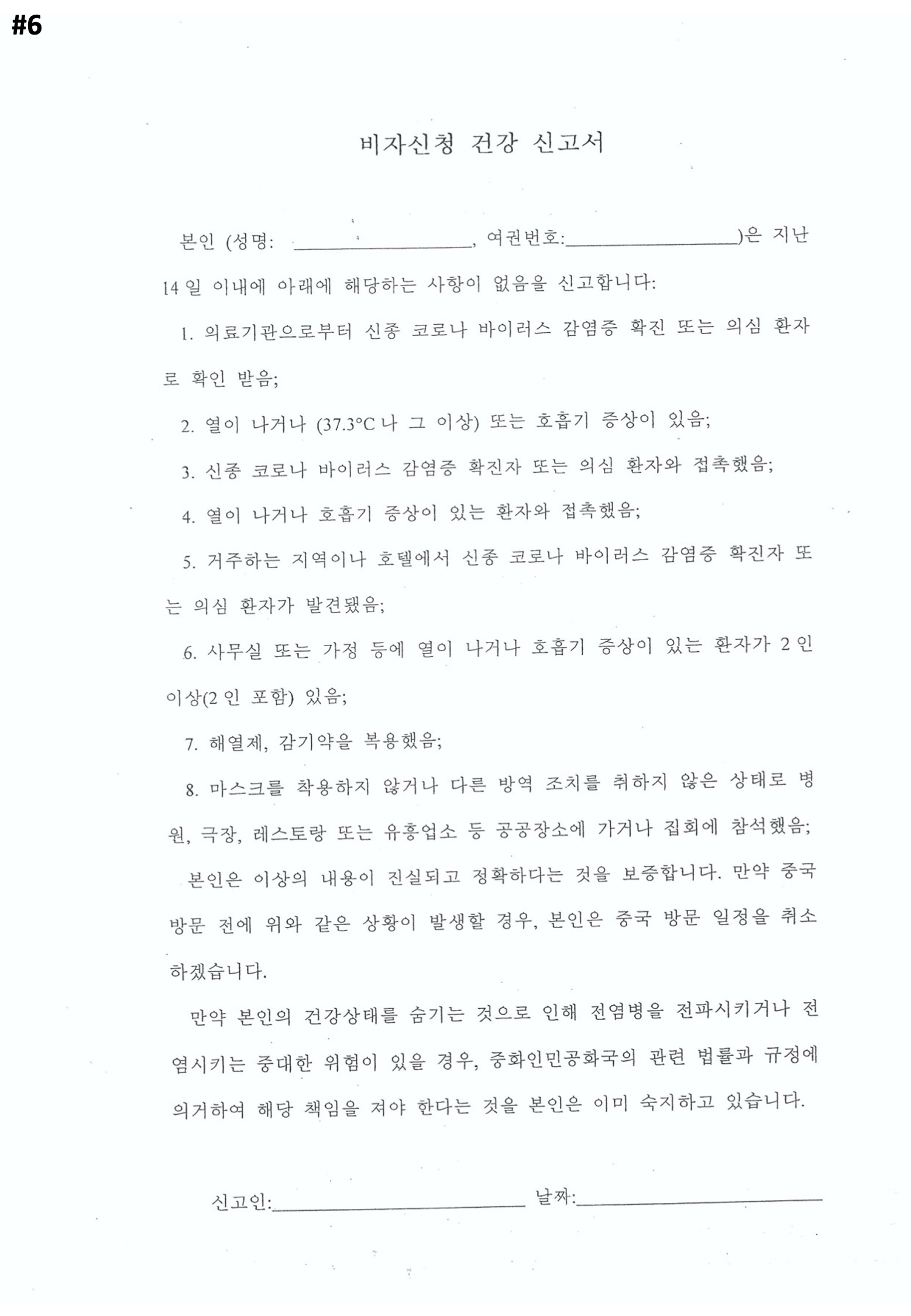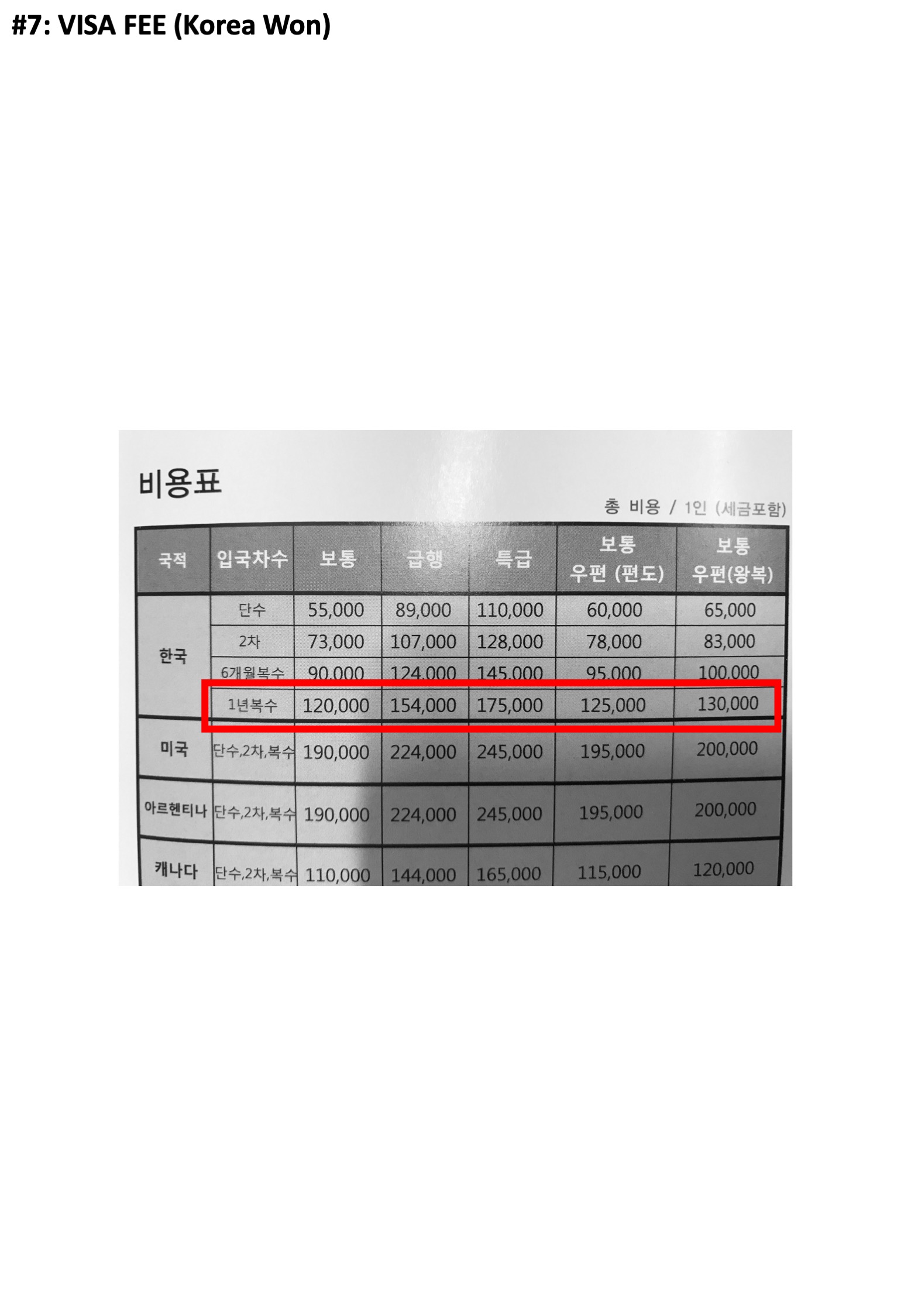 ========================
In Three Days (3 days), New Visa is issued successfully.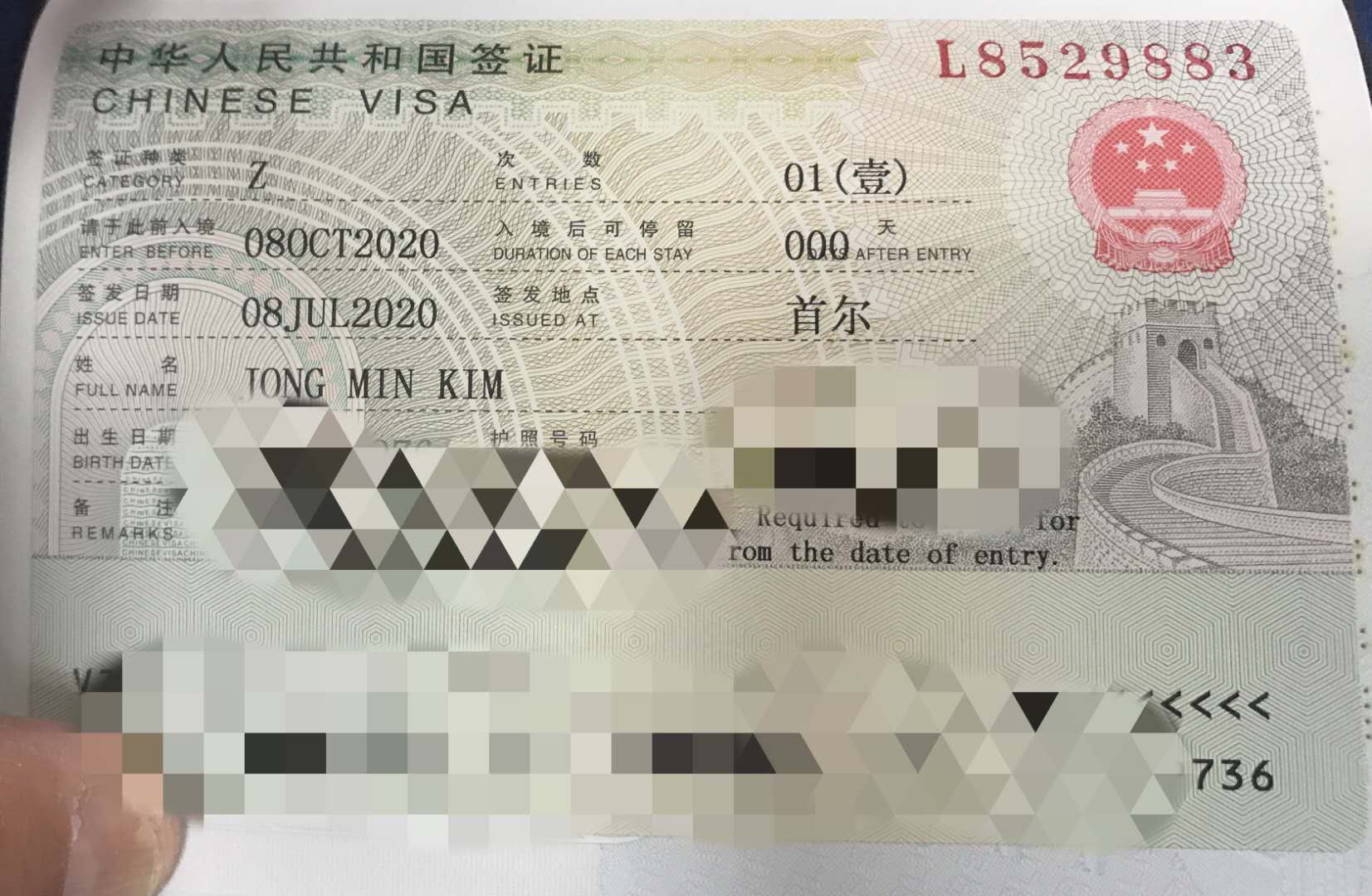 The visa should be used within three months, and it should be renewed within a month when the user arrives in China.
---
Quarantine Practice
HOW TO USE WKU VPN?
For Windows:
For Mac: (Ask it to WKU IT)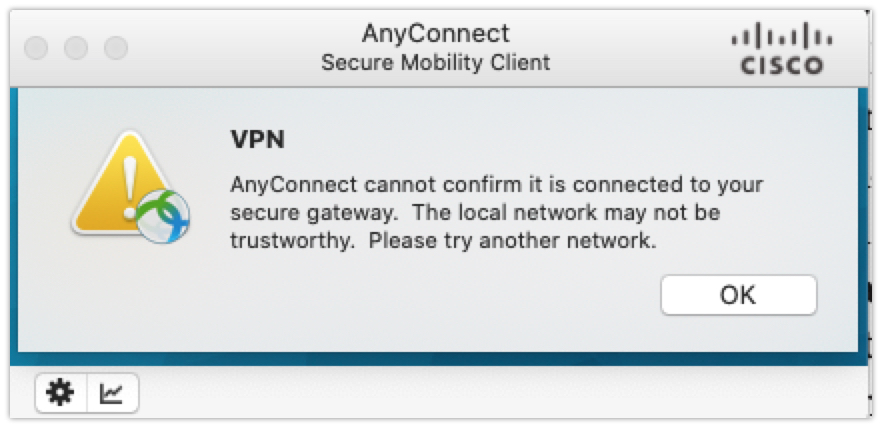 Probably Macbook users encounter this error message. This is occurring because of the 64 bit only policy of recent Mac Operating System (since Catalina).
Tentatively, Macbook / Mac users (OSX, Catalina or higher) can try to use several alternative VPN services.
1. LETS VPN (Recommended by Xavier - a WKU student)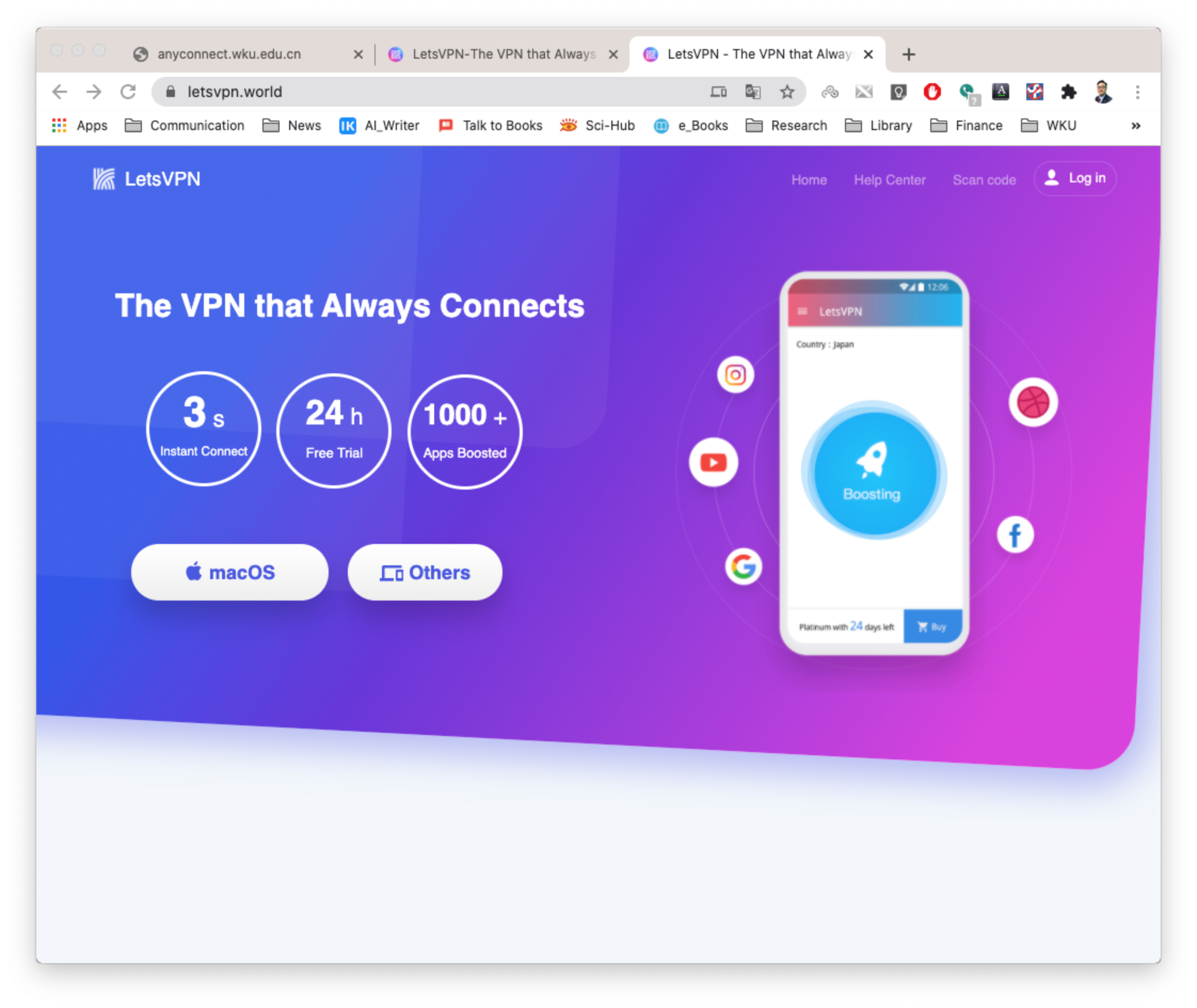 2. SETUP VPN (Free Chrome Web Extensions)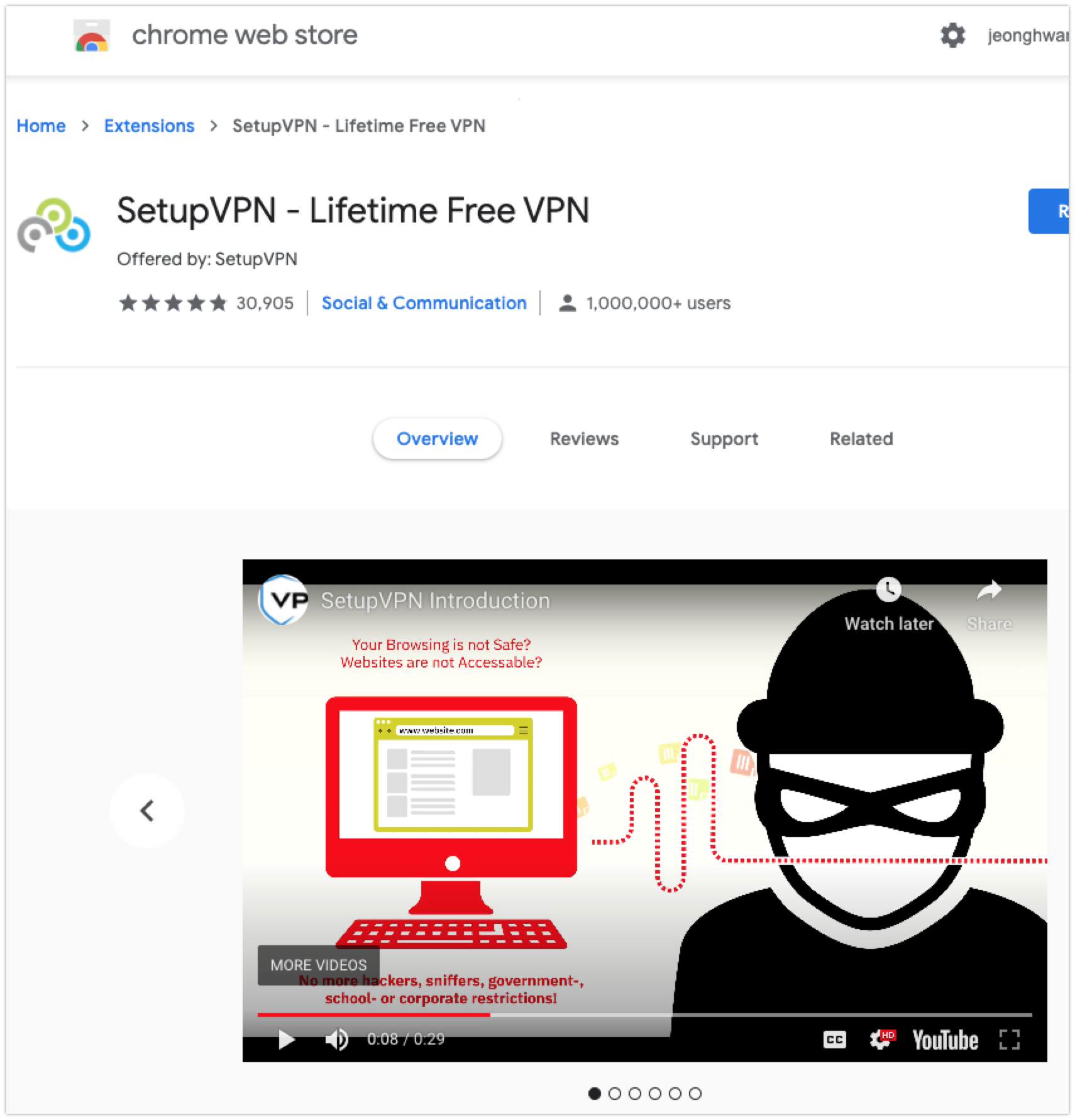 3. Shadowsocks
==============================
2020. 07.30: Updated the 'returning to campus protocol
2020.07.05: New Chinese Visa Issued.
2020. 06.30: New Chinese Visa Application