This is an example of office conflict.
(A Sino-American College) since 2021
- Violation of Personal Information Use (Privacy Policy of Kean System)
- Hazing Issue
- Violation of Professionalism
- Violation of School Policy
- Disrespect the Diversity
Violation of Personal Information use:
He used my personal picture at WeChat in public without my personal permission:
This action violate the 'Privacy Policy' of Kean System.
https://www.kean.edu/privacy-policy
Inappropriate words used: Personal humiliation, ridicule, or degrades the individual is defined as "Hazing".
Hazing is not acceptable by NJ State Criminal Statute 2C: 40 -3 Hazing and in Kean System.
https://www.kean.edu/offices/center-leadership-and-service/greek-life/hazing-education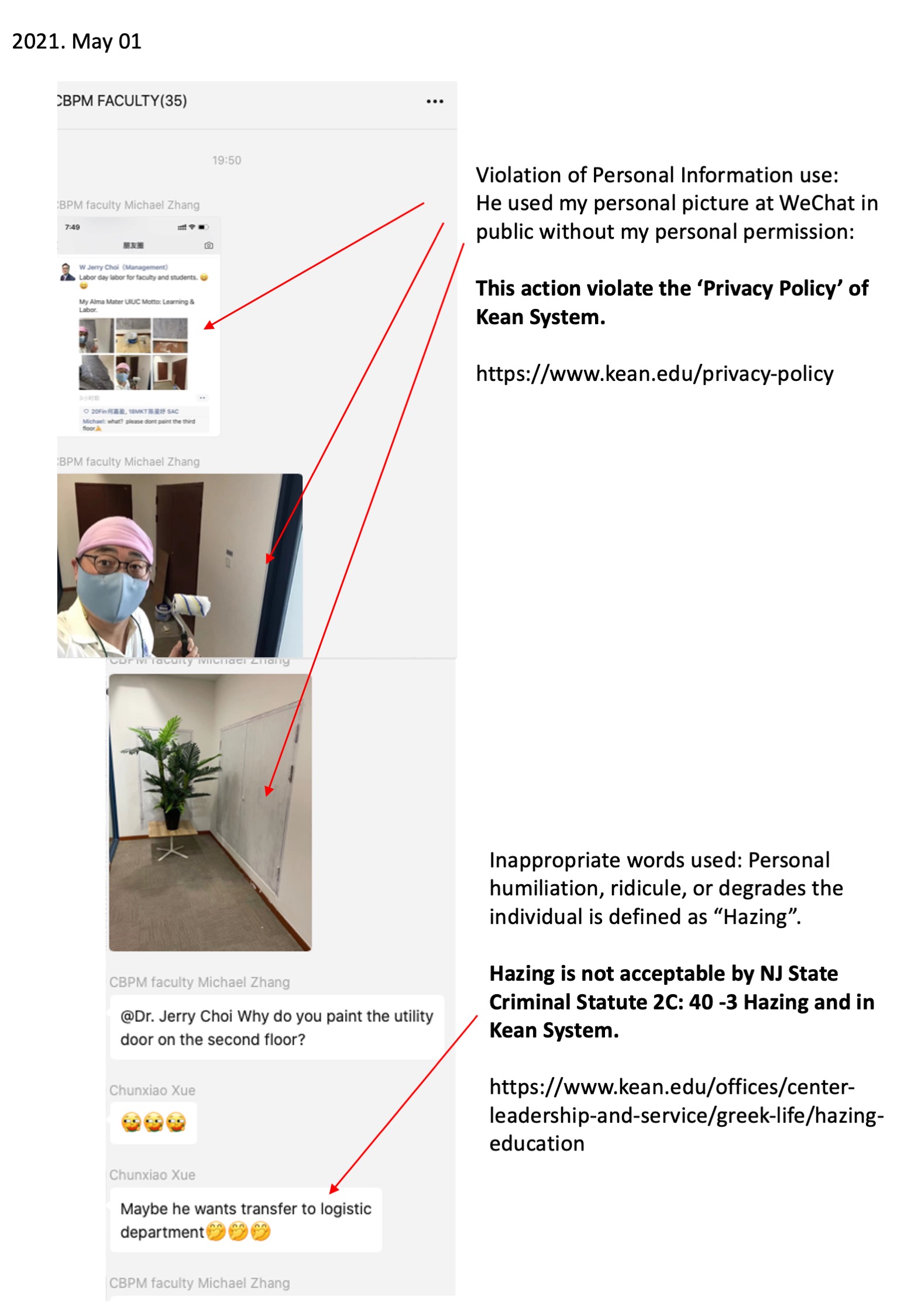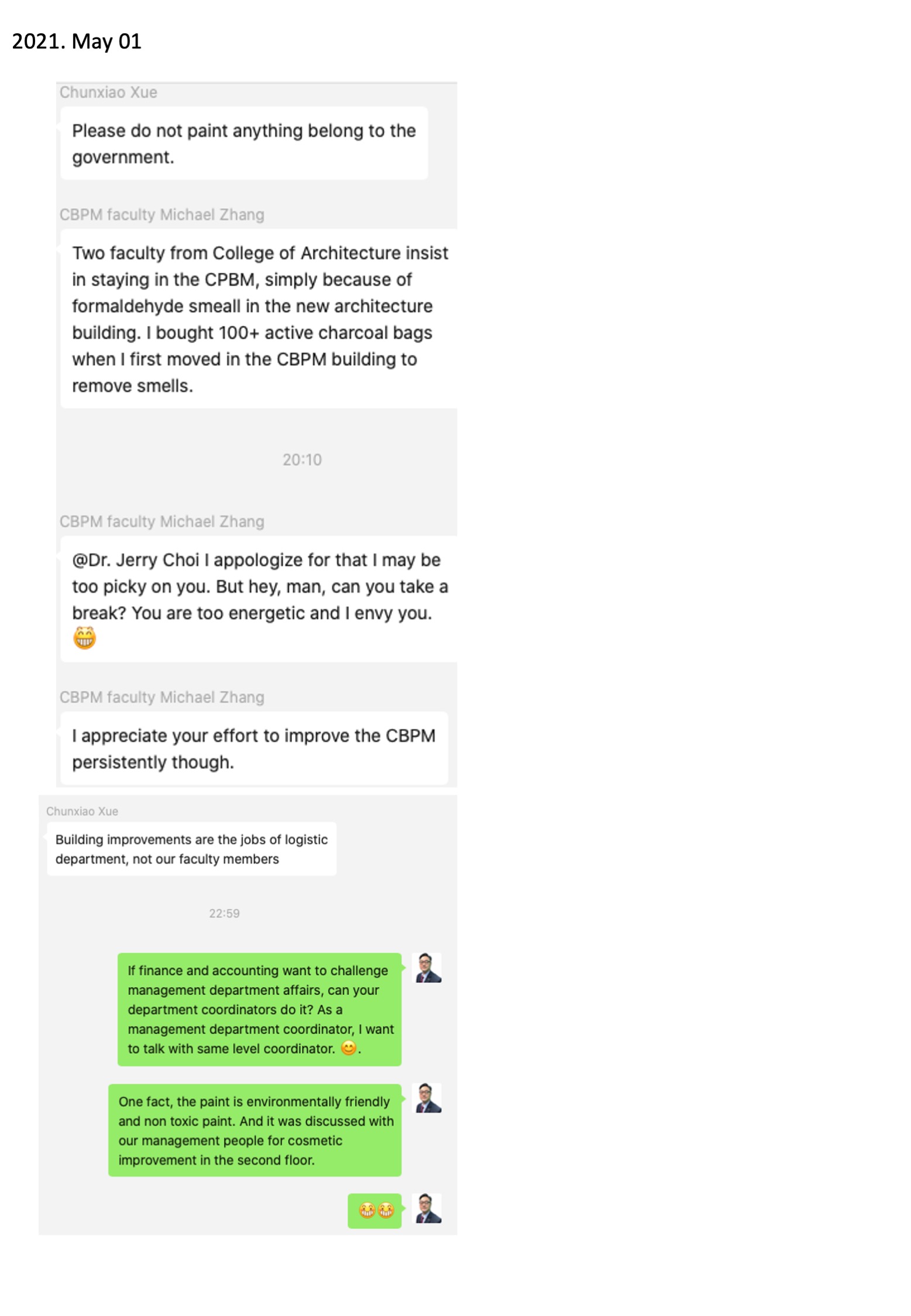 Inappropriate words used:
She is not a government officer, but she tried intimidating me with misusing the word.
Using intimidating worlds violate the "Hazing Policy" of Kean University.
https://www.kean.edu/offices/policies/hazing-policy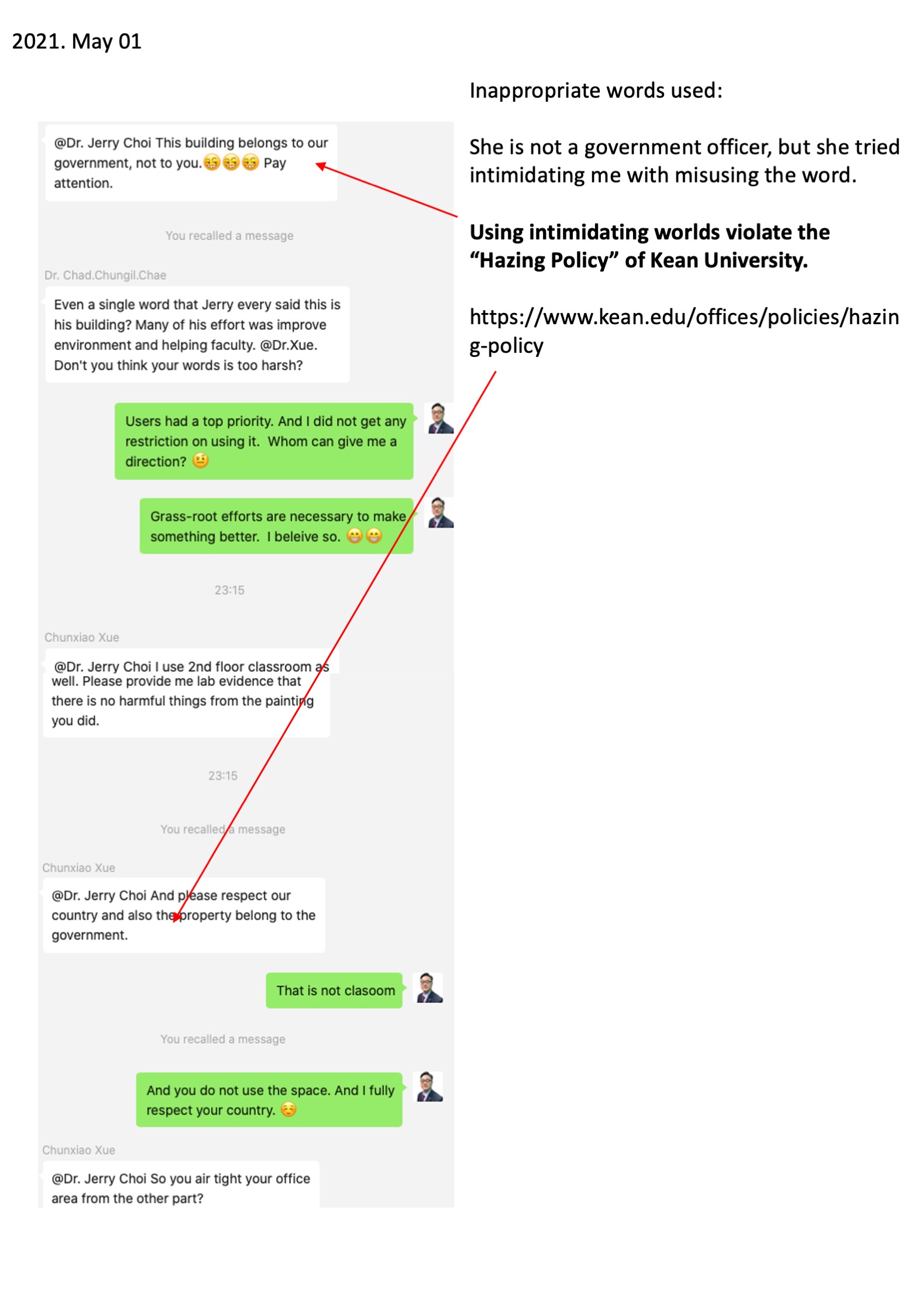 A reasonable suggestion of reconciliation was refused.
This is violation of professionalism.
Professional behaviors include, but are not limited to: collaboration with supervisor, responsibility for learning opportunities, ability to receive constructive criticism, positive interpersonal skills and respect for diversity. Upon completion of Level II fieldwork, students' performance in professional behaviors must "meet standards," which is defined as "consistent with entry-level practice."
https://www.kean.edu/media/2020-ot-student-manual
WE have a communication protol that we need to communicate with only approporate level and responsible persons.
This is violation of communication protocol.
And this is the violation of professionalism: "Collaboration with supervisor".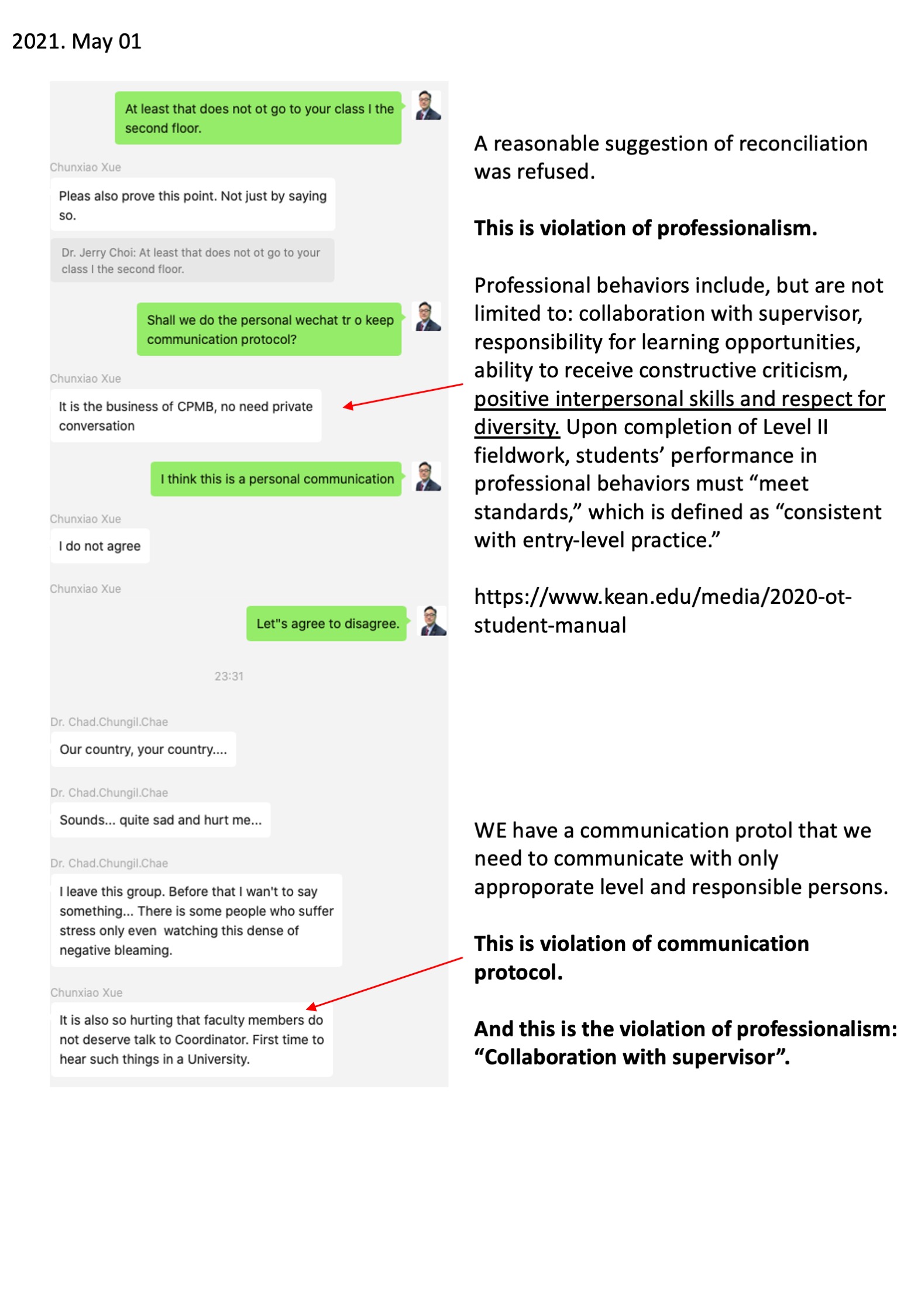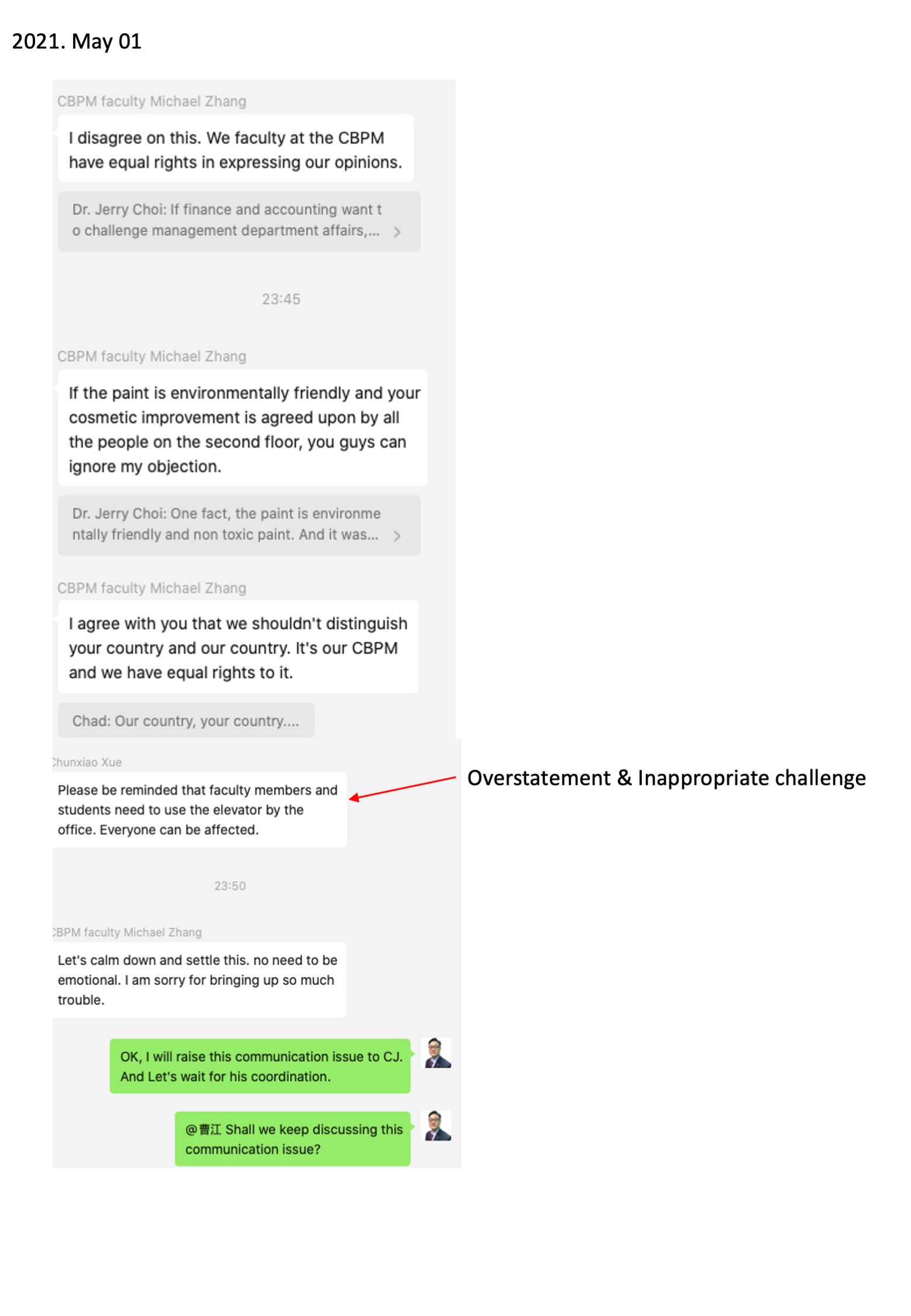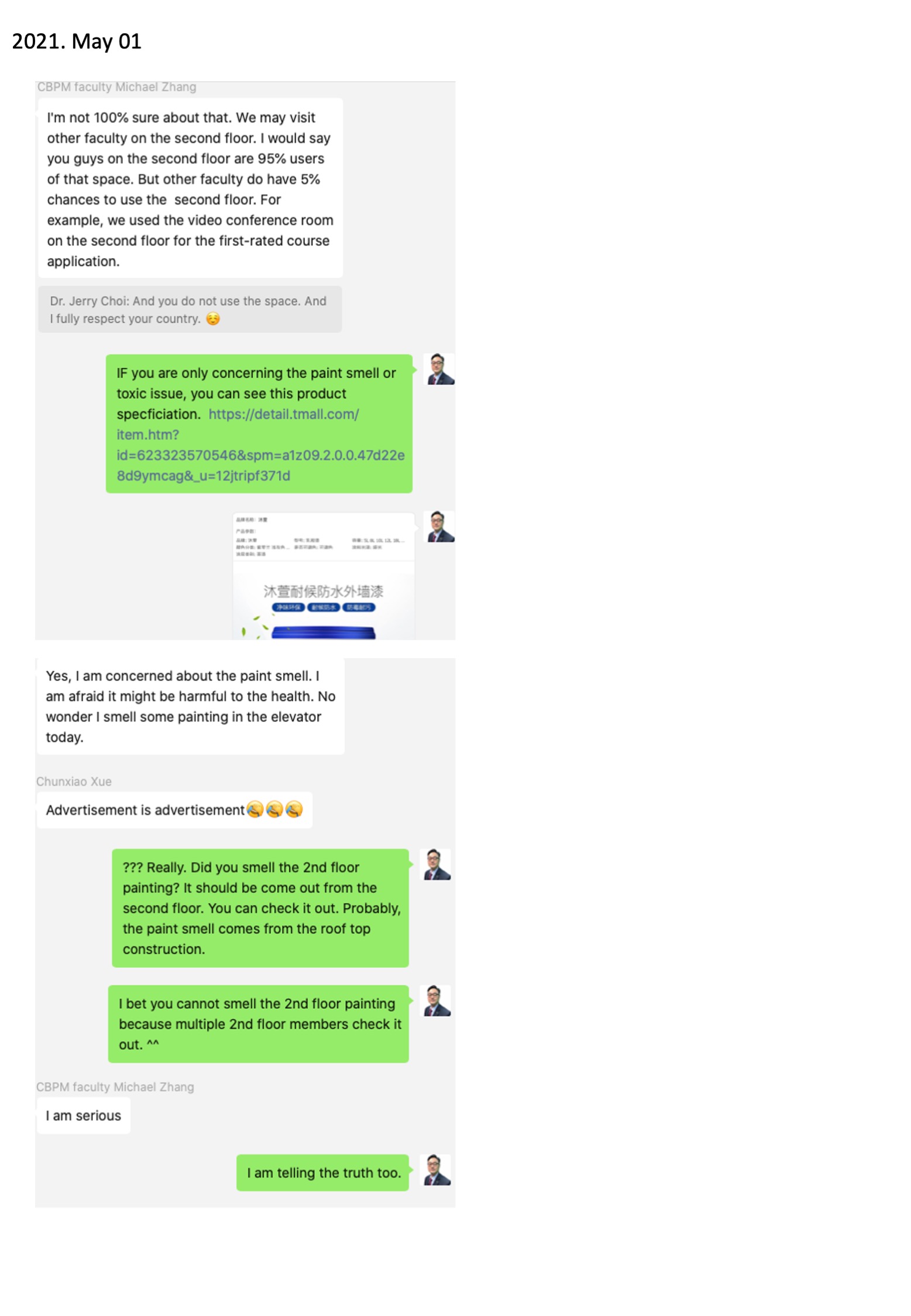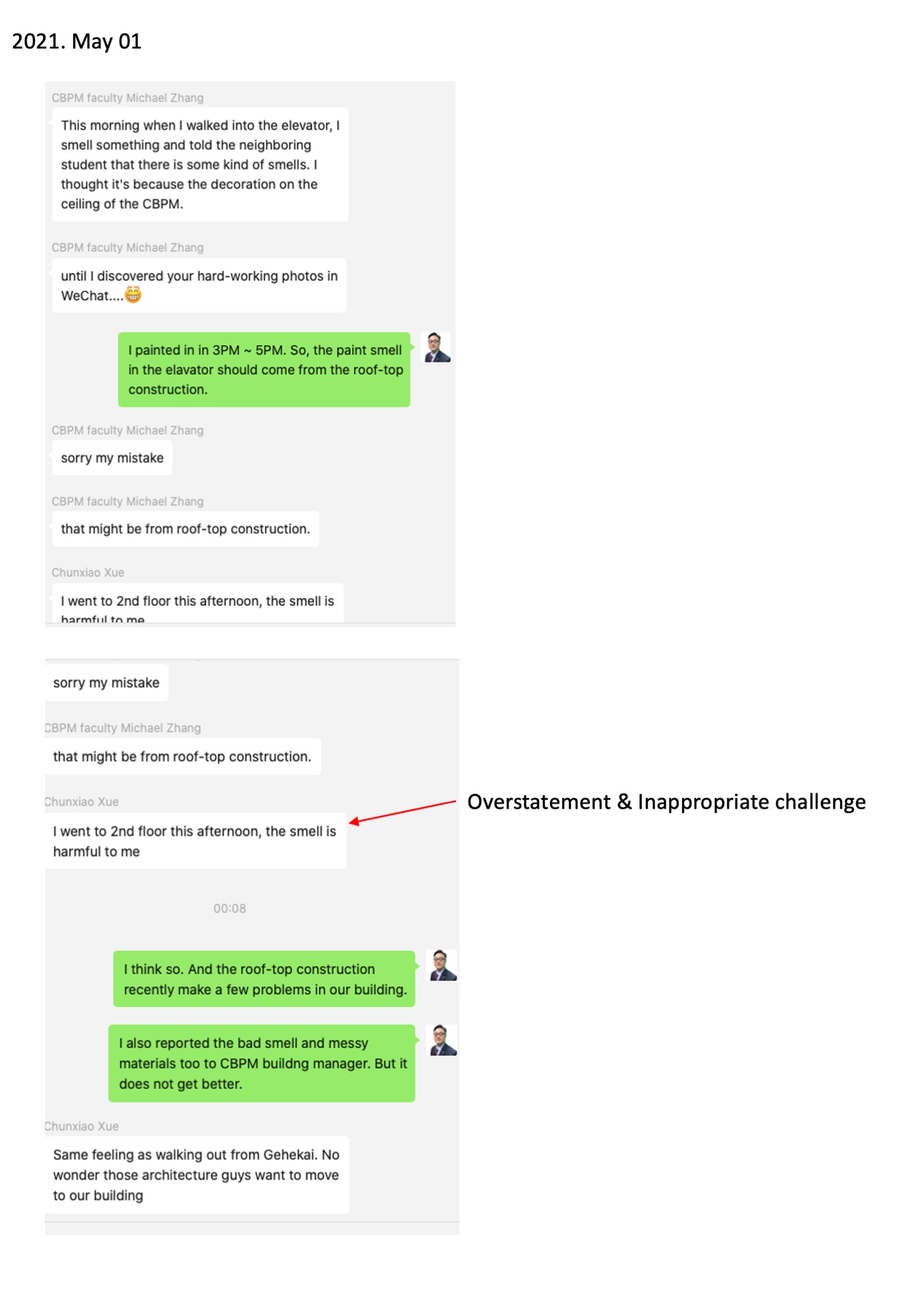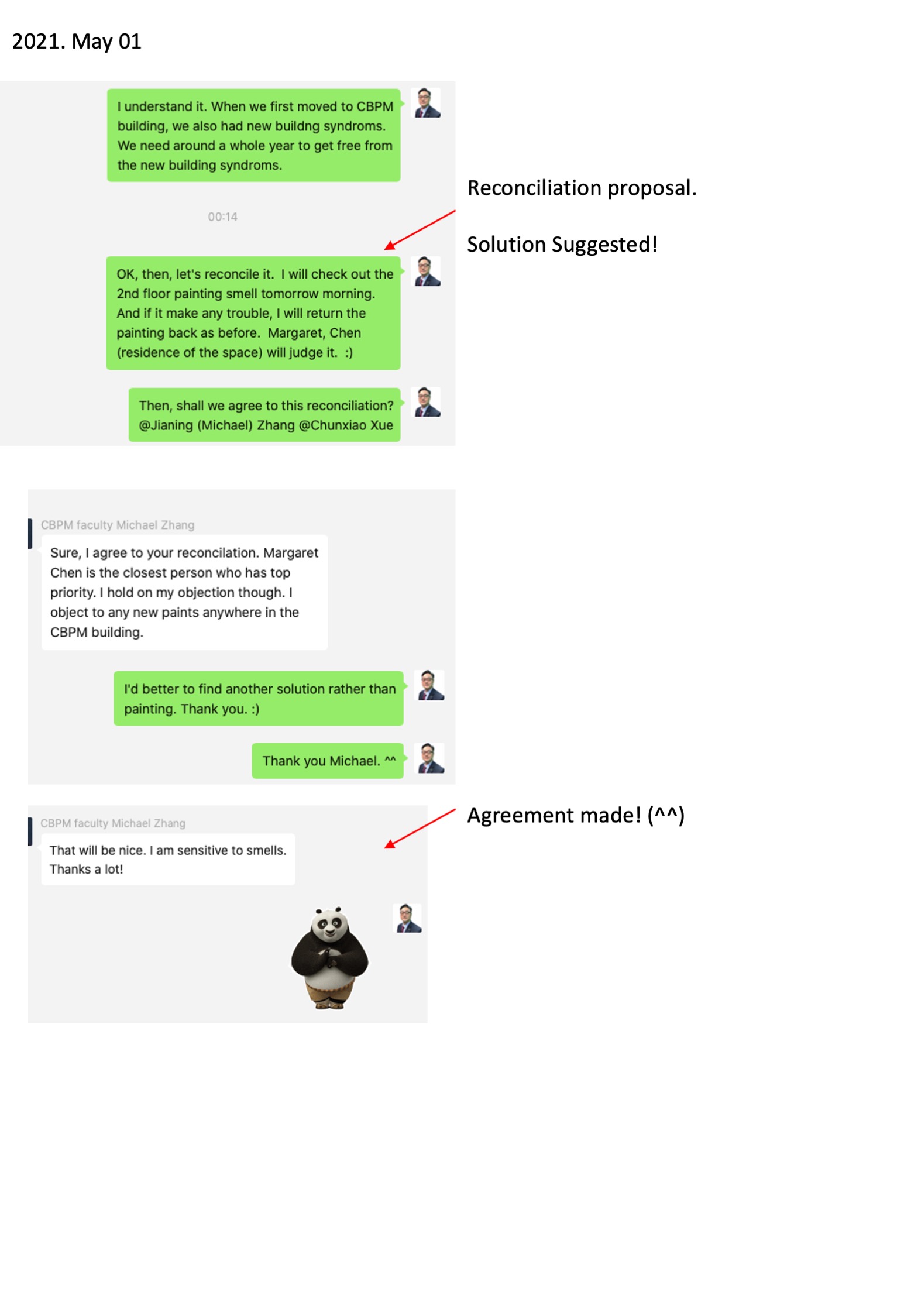 ---
The School suggested and practiced the Pass/Fail option for Remote Classes in order to accommodate the student's academic flexibility.
When students wants to apply for Pass/Fail option, academic advisors need to check and sign on the application forms from students, and advisors need to report it to Registra.
2021. June 10: Several Instructors suggested "unkind" and "school policy violation practices" in the public WeChat group.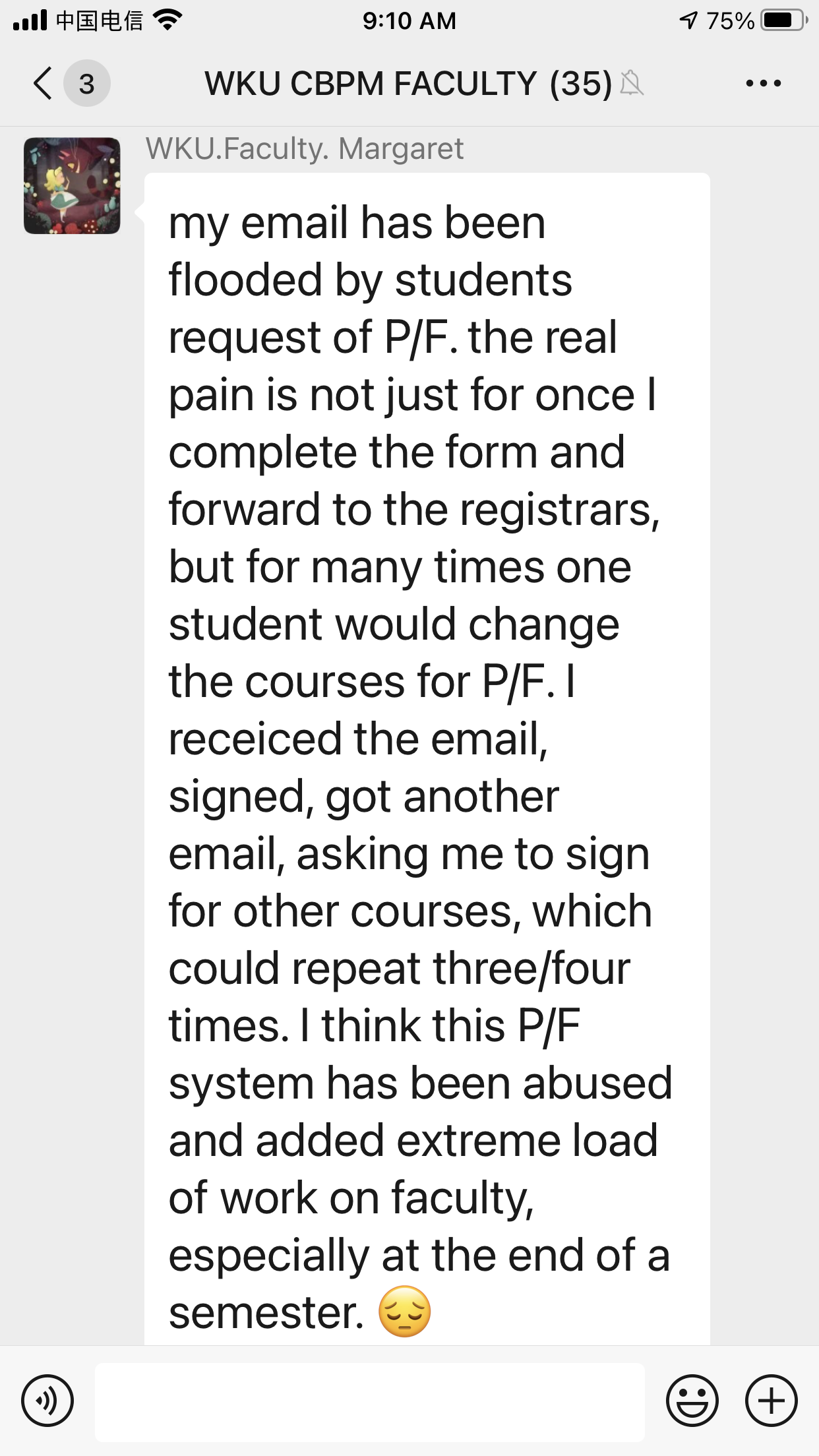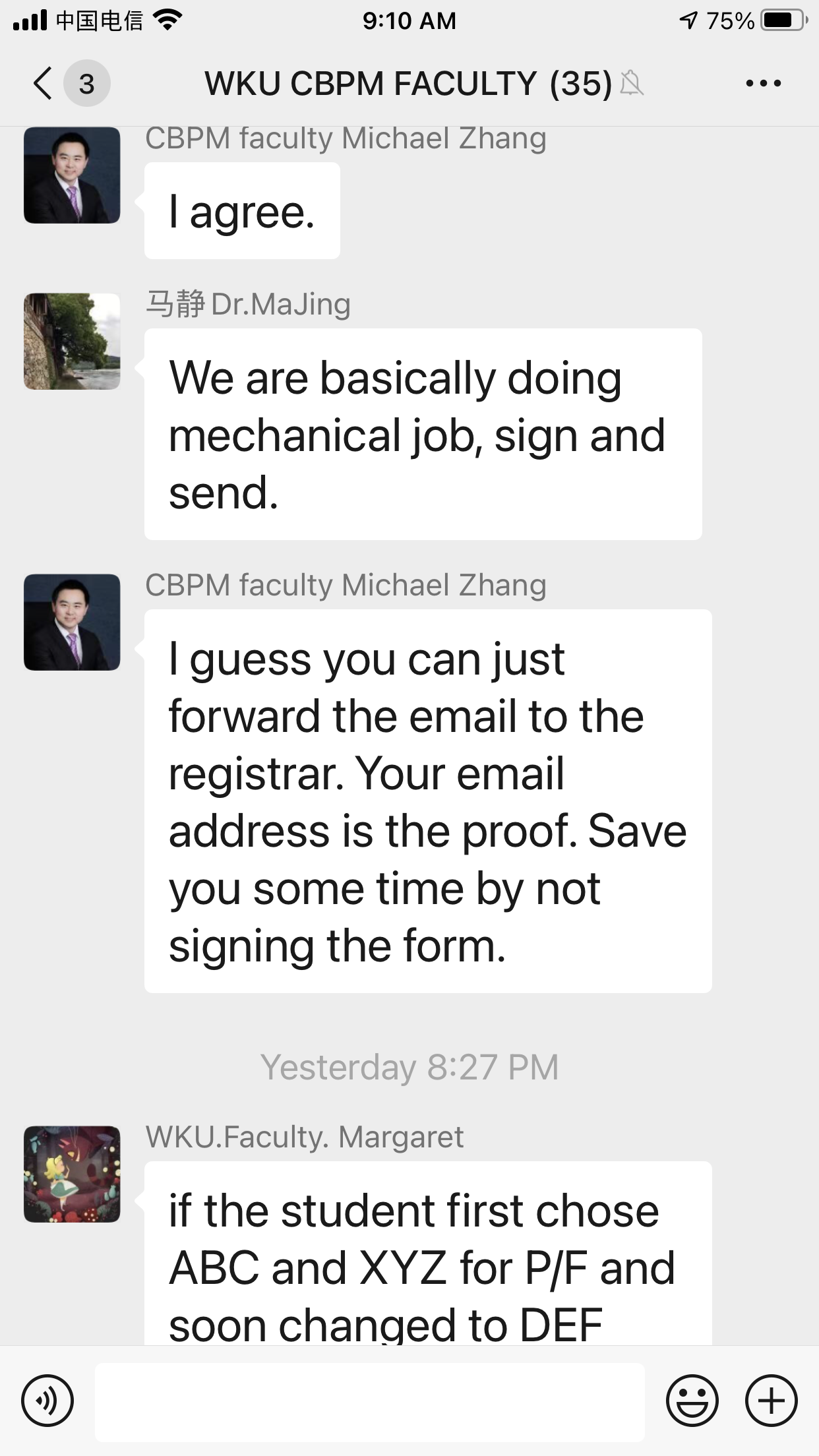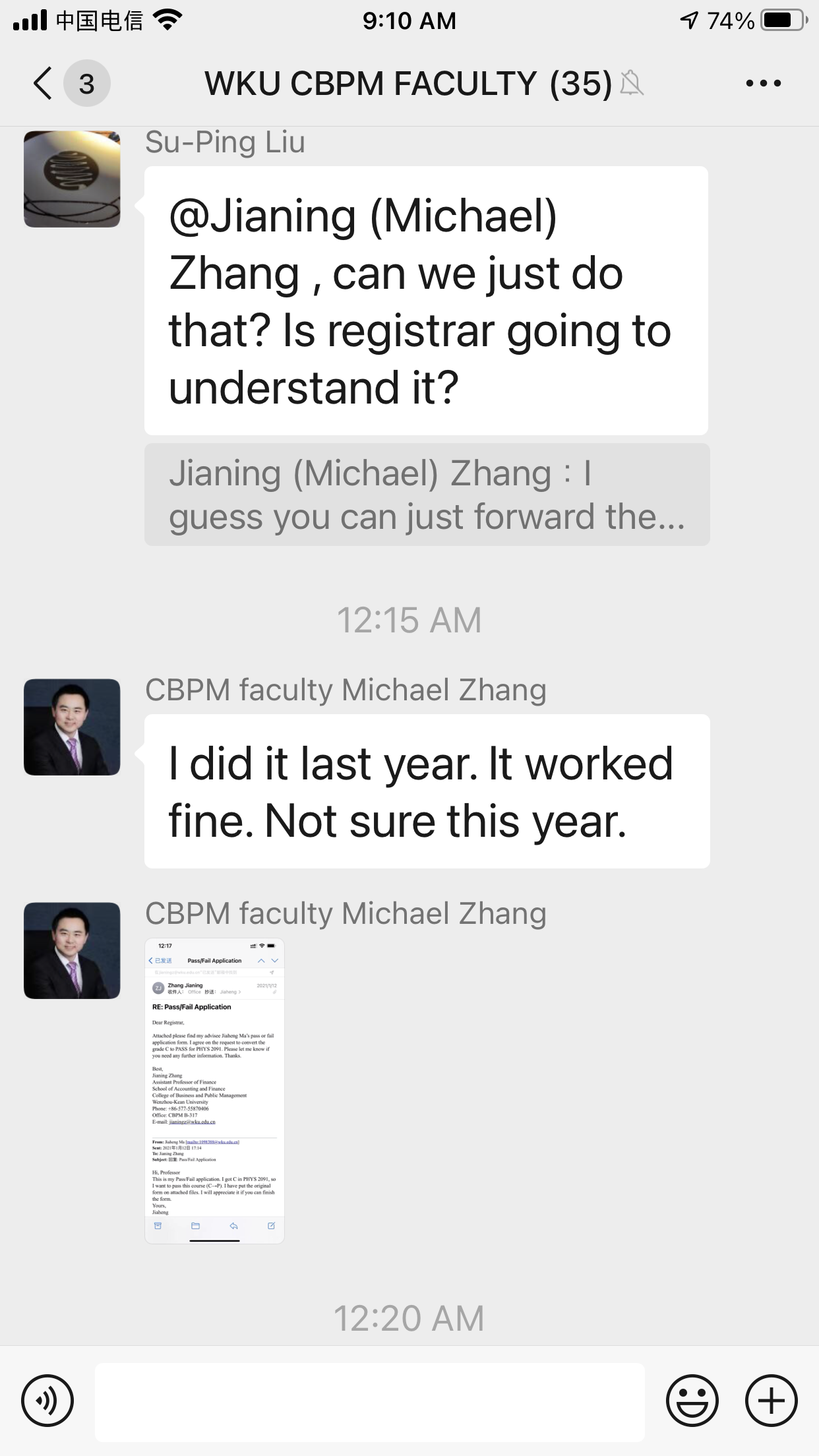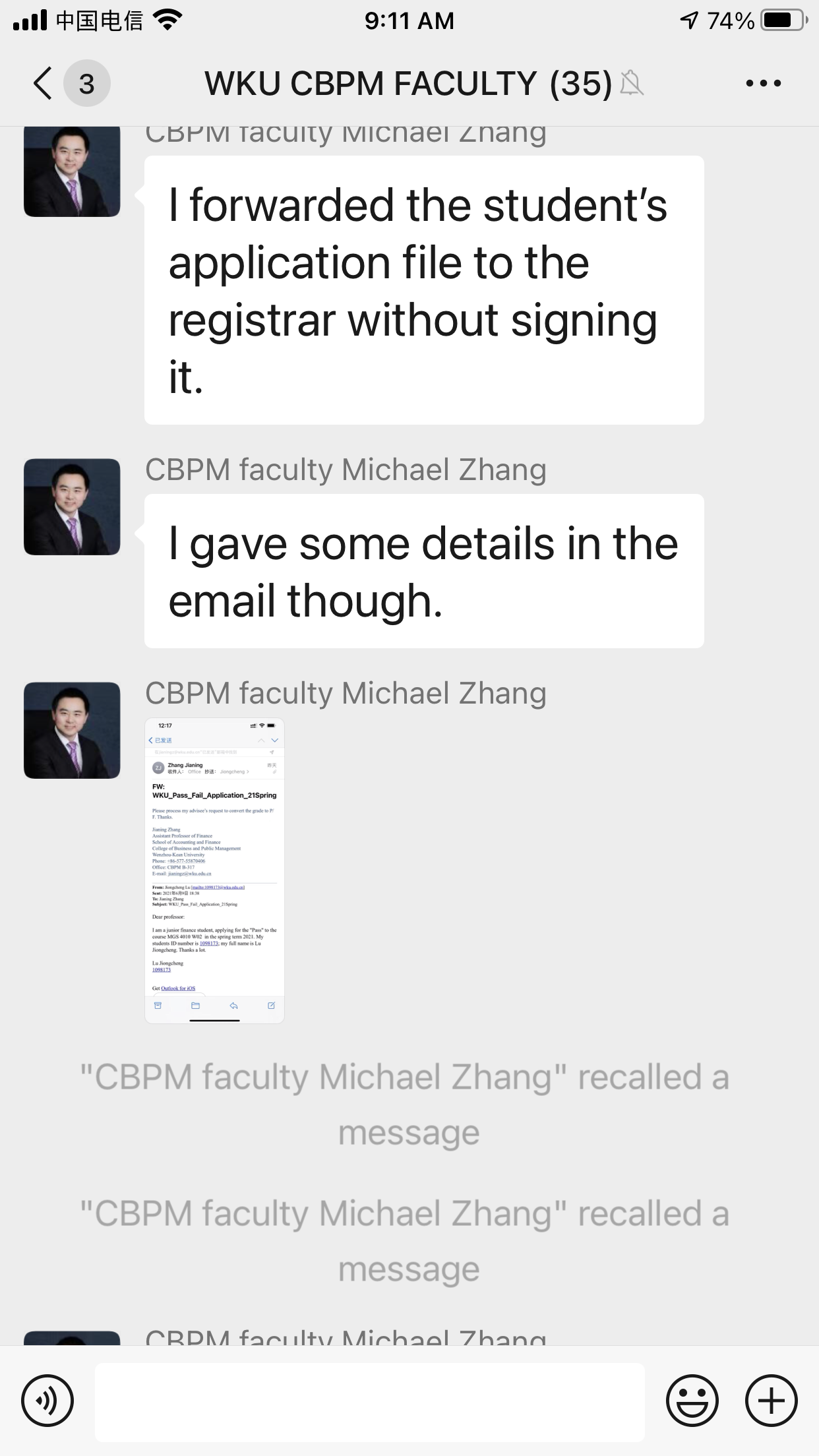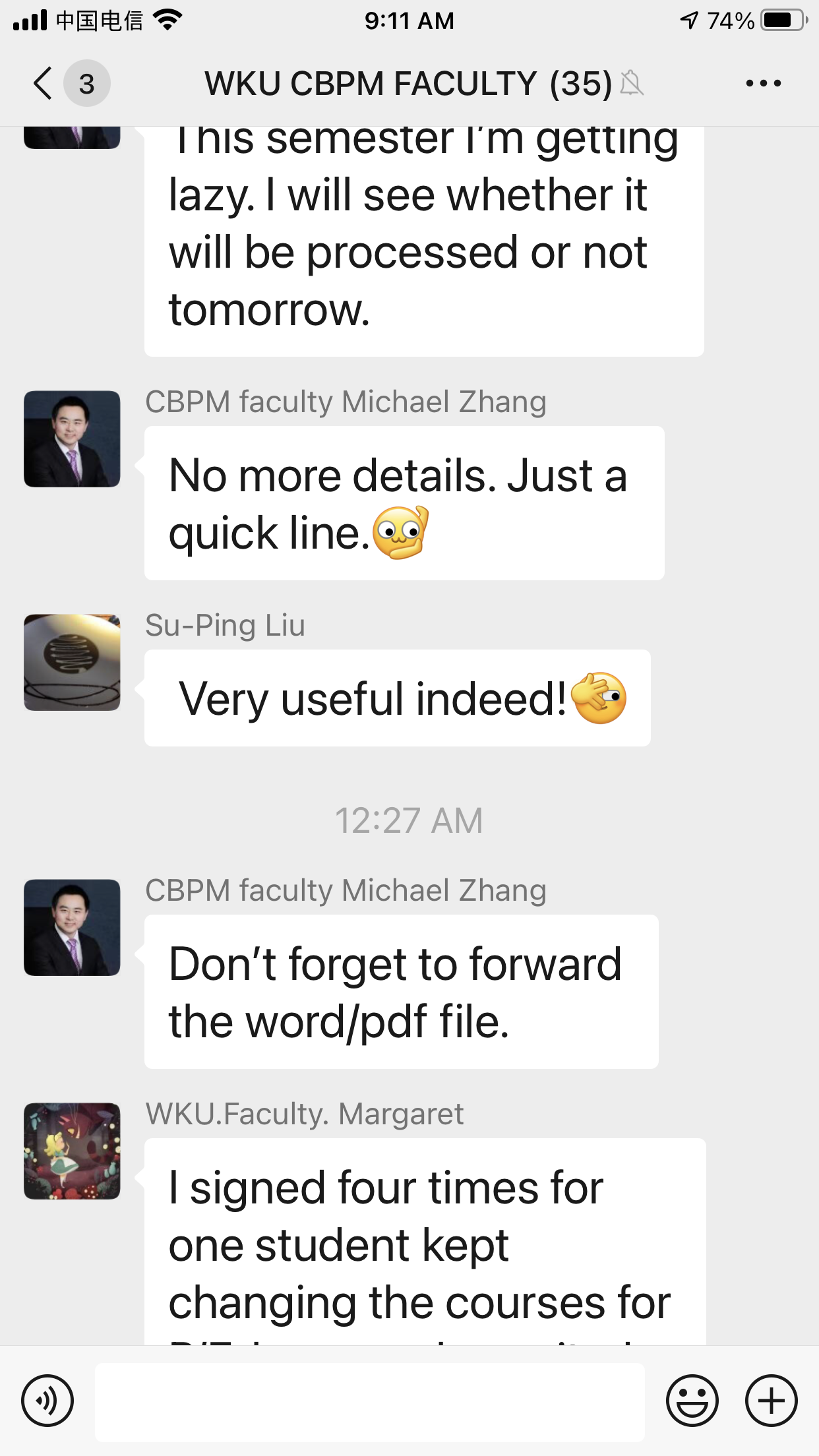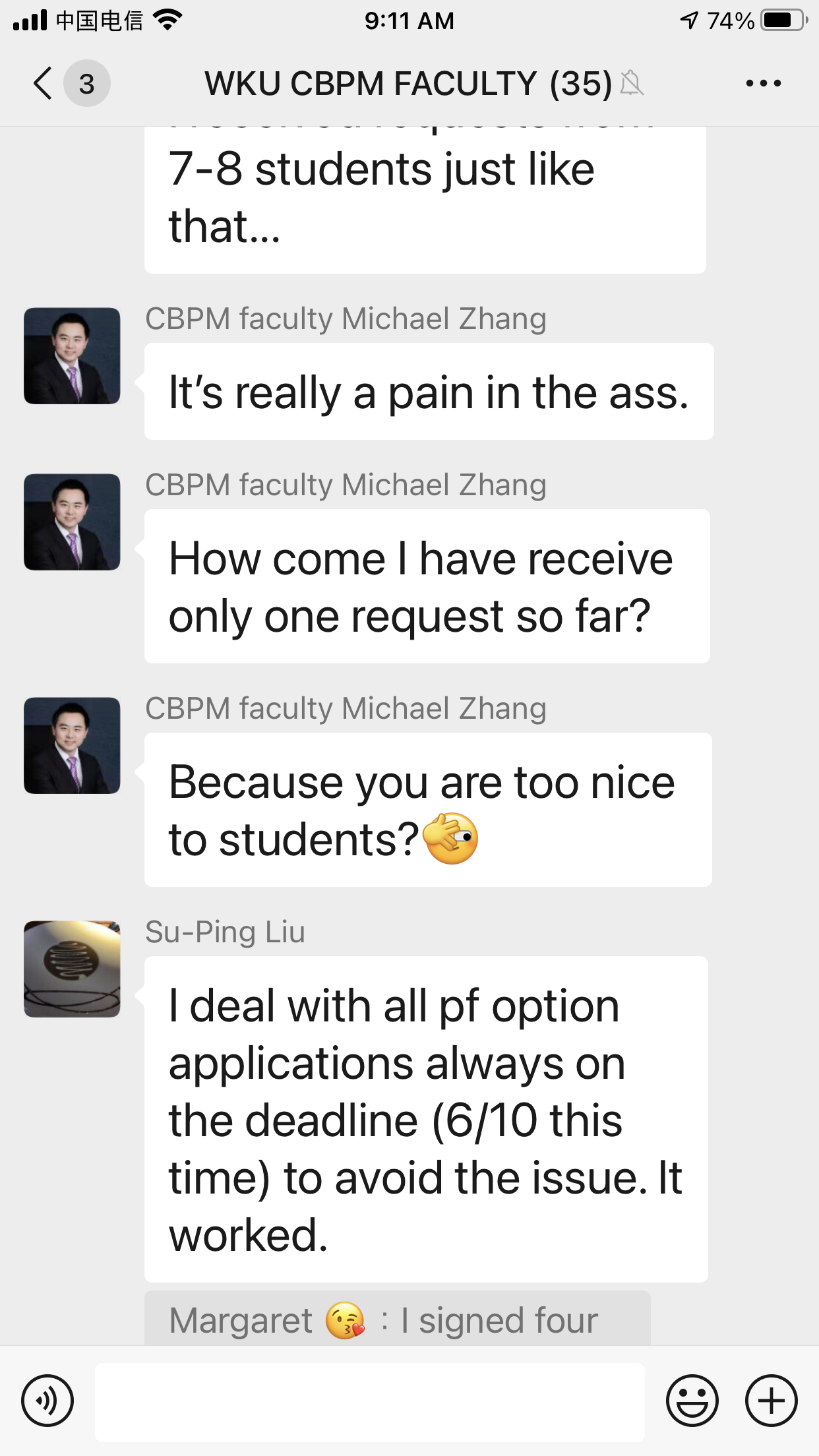 Irrelevant Message was delivered by Manager in the public Work Space.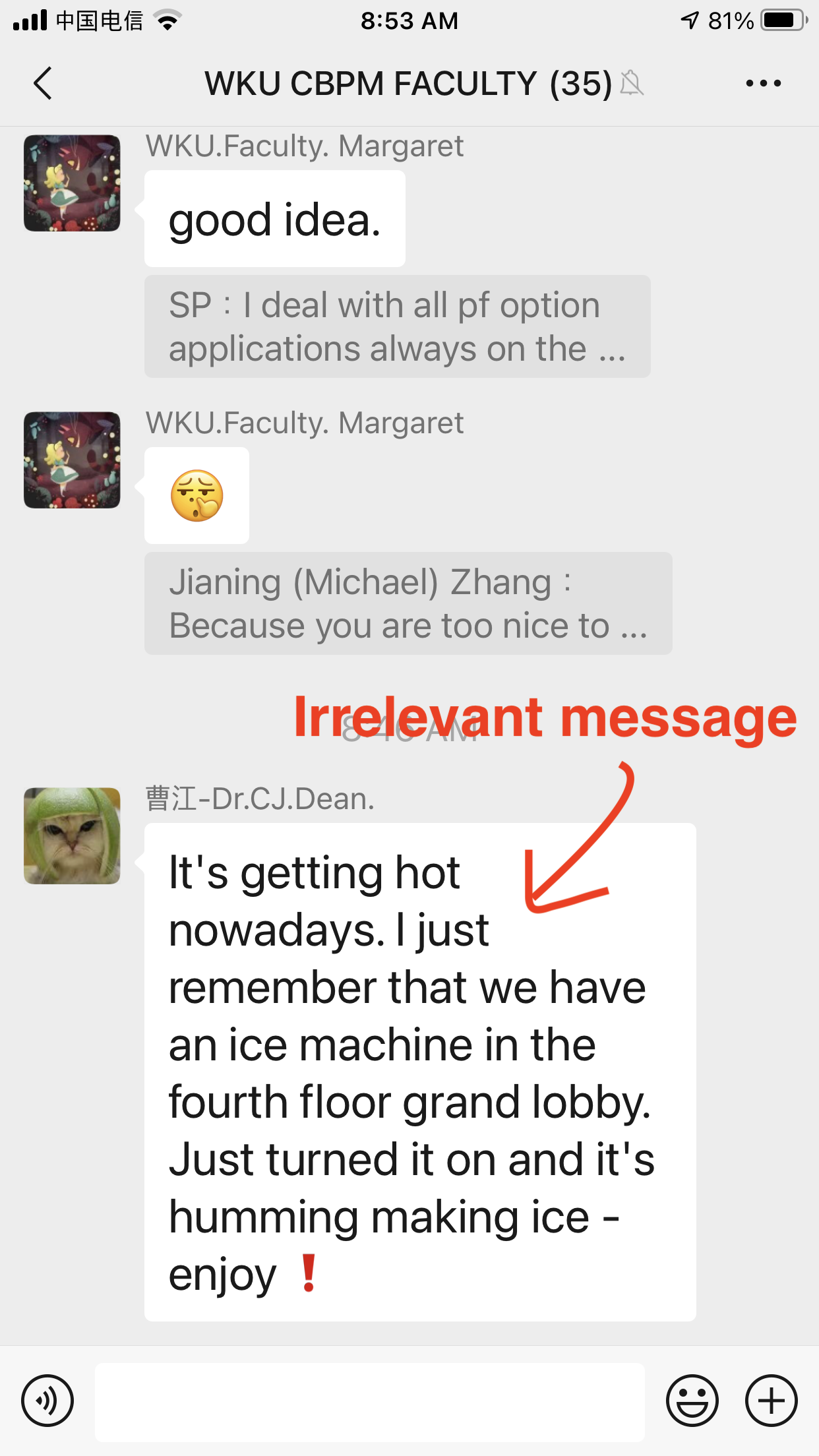 ====================
Arcihves since May 2021