[URBAN RESEARCH] GREEN CAMPUS INITIATIVE (KUSA / WKU)
[INITIATIVE] WKU GREEN CAMPUS
WKU Green Campus Initiative
Increase the number of green space on campus, improve biodiversity, and increase the carbon sequestration capacity of carbon sink, to create a harmonious coexistence with nature campus environment. Wenzhou-kean University's biodiversity conservation and care plan will include not only the campus, but also the mountain forests to the north, east and west, as well as adjacent parks and water surfaces to the southeast. Wenzhou-Kean University is committed to maintaining high-quality green space, water surface and woodland, and will explore international wildlife conservation and biodiversity certification.
The ecological open space on the campus of Wenzhou-Kean University will also help improve the health of faculty, students and community residents, which plays a leading role in green and low-carbon construction for surrounding communities to contribute to the green and low-carbon development of the region.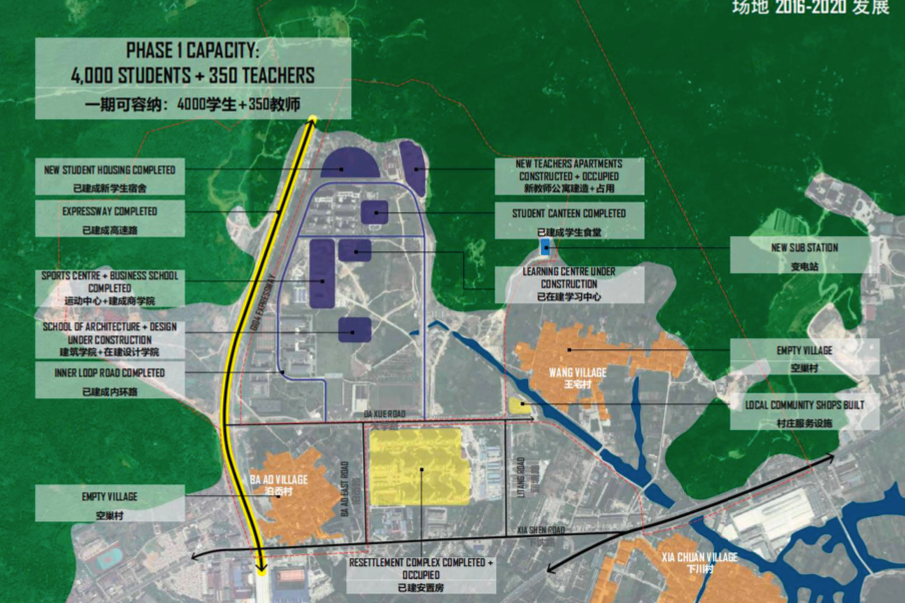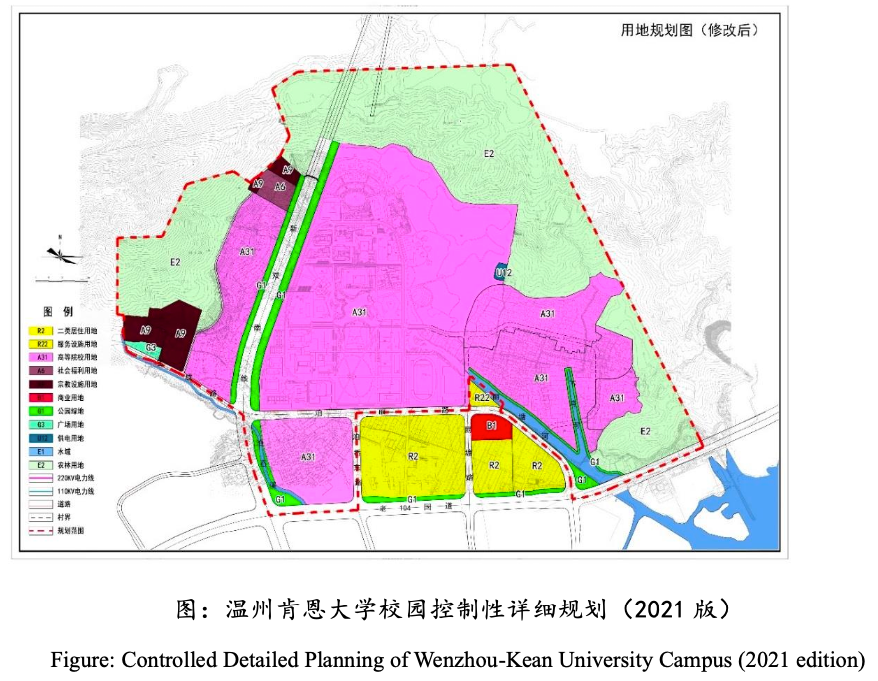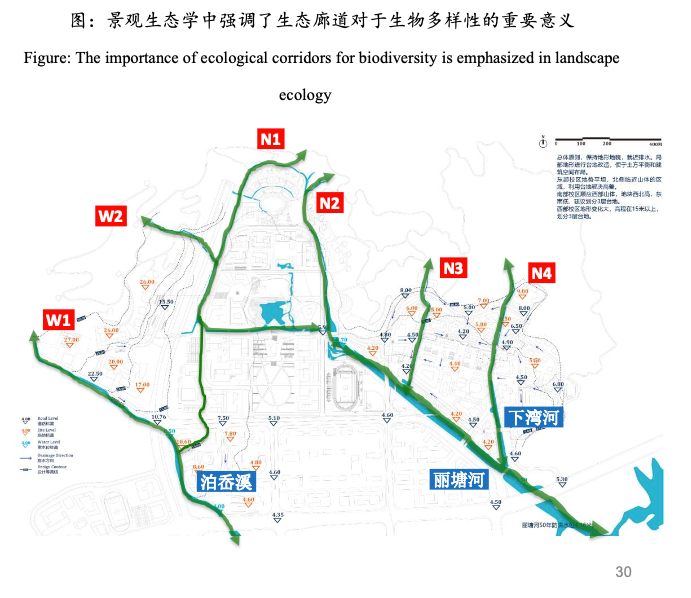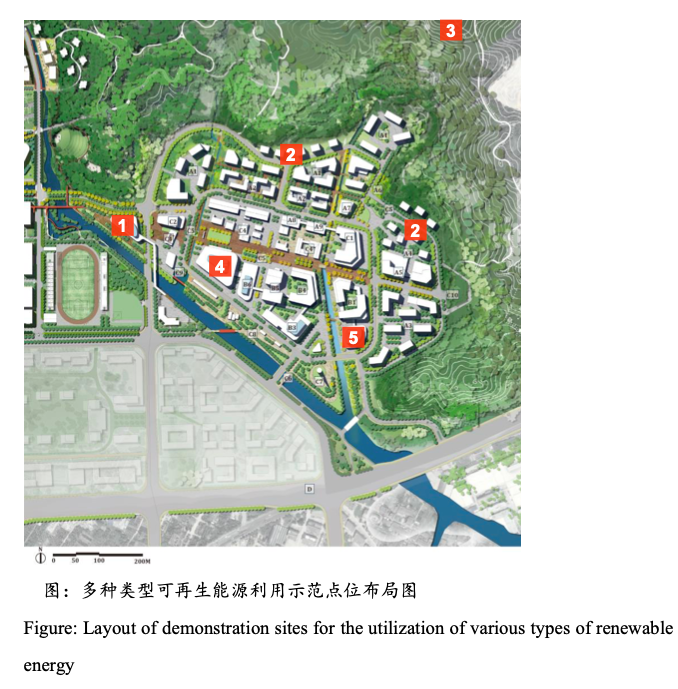 ---
2022.Oct.24: WKU Green Campus Leading Group Meeting.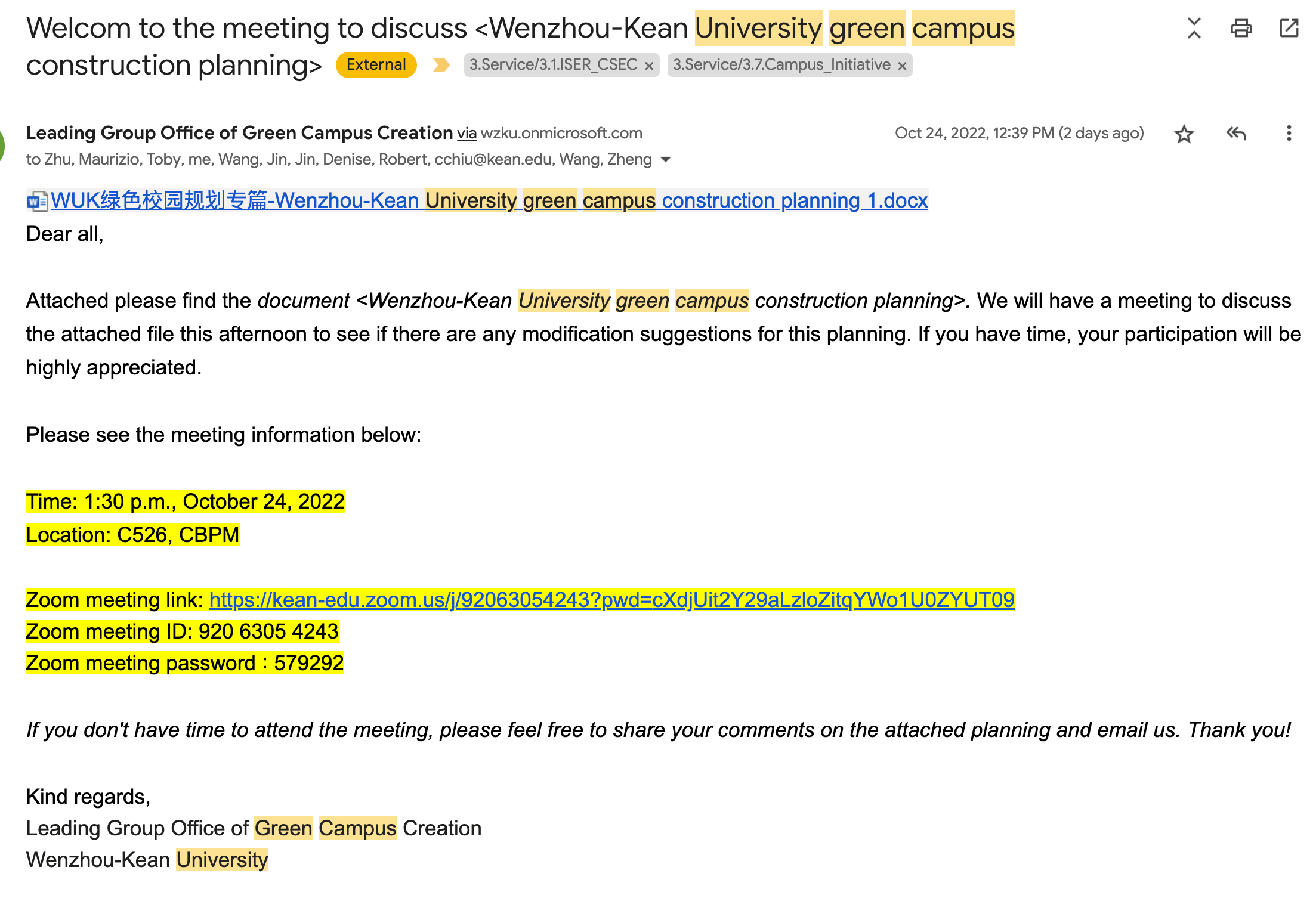 Dr. Jerry Choi's Suggestions:
WKU CBPM Management, Global Business, and Marketing (MGM) has proactively engaged in creating new knowledge for Sustainability for many years.
We would like to continually serve for the wonderful Green Campus Initiative.
We hope these several inputs can help you.
1. We'd better clarify the "Goals and Key Objectives" of the Initiative.
- What is the main purpose of the initiative?
- Do we want to achieve "Carbon Neutrality?" by campus wide?
- Do we want to achieve "RE100" campus by when?
- Do we want to get ISO24001 Certificate (Environmental Management system Certificate)?
2. We'd better have a rough "Timeline" for those proposed objective of the initiative.
- By when, and How much are those objectives achieved?
- If we have the timeline, we can bring more practical actions.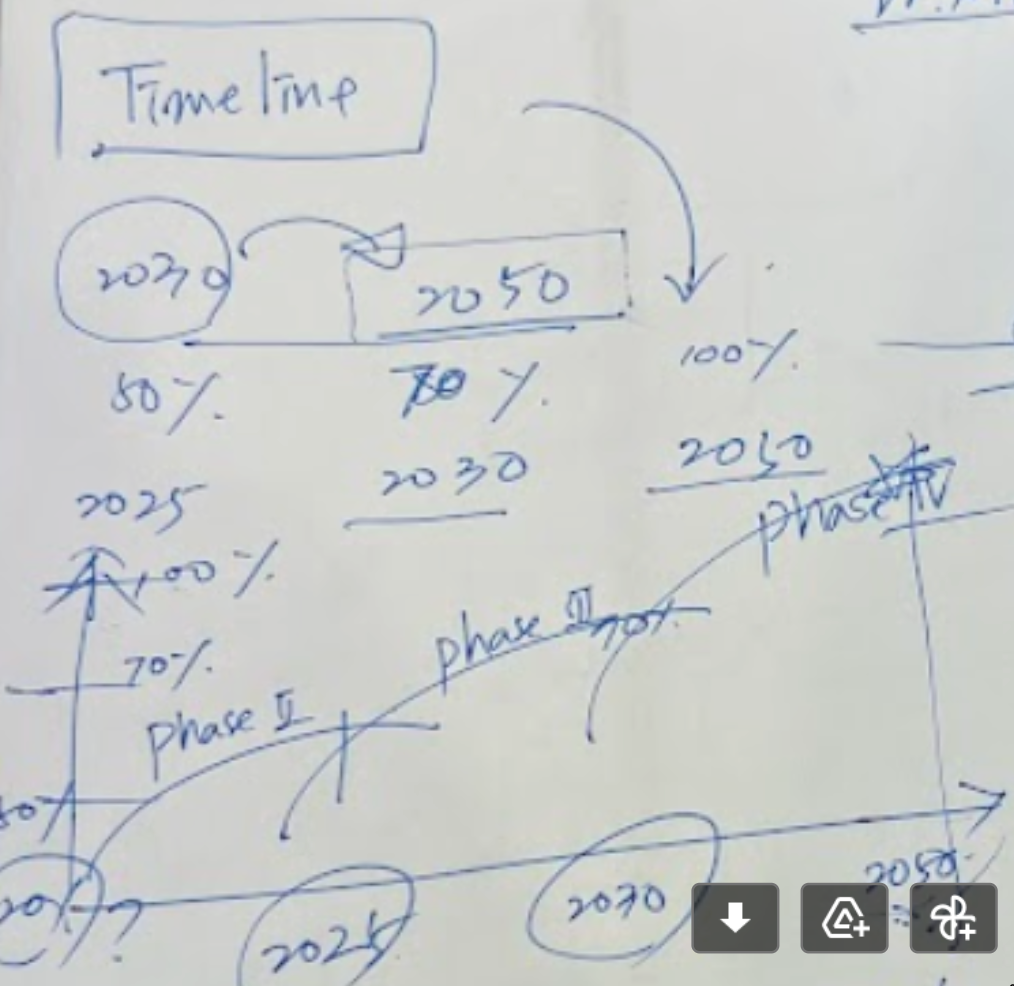 3. We'd better setup a more "Socially Responsible" strategy for the Green Campus Initiative.
- We can elaborate the Initiative in terms of ESG concept (Environment, Social Responsibility, and Governance).
- We can elaborate the initiative in terms of Community Engagement (collaborating with Liao and Ouhai Government).
4. For Reusable Energy source, We may focus on three "practical options"
These three options sound more practical than earth heat exchange, air/wind energy.
5. We can bring external experts like BOSCH to build "integrative reusable energy solution" for campus management.
- WKU CBPM Management and Marketing Professors (including Candy, Rob, and Jerry) worked for Sustainability Projects.
- We have nice business connections who can help our campus to bring a sustainable energy solution.
- If necessary, we can consult our initiative with those business solution providers.
- We proposed installing Solar Panels at the North Side in 2020. We proposed it again.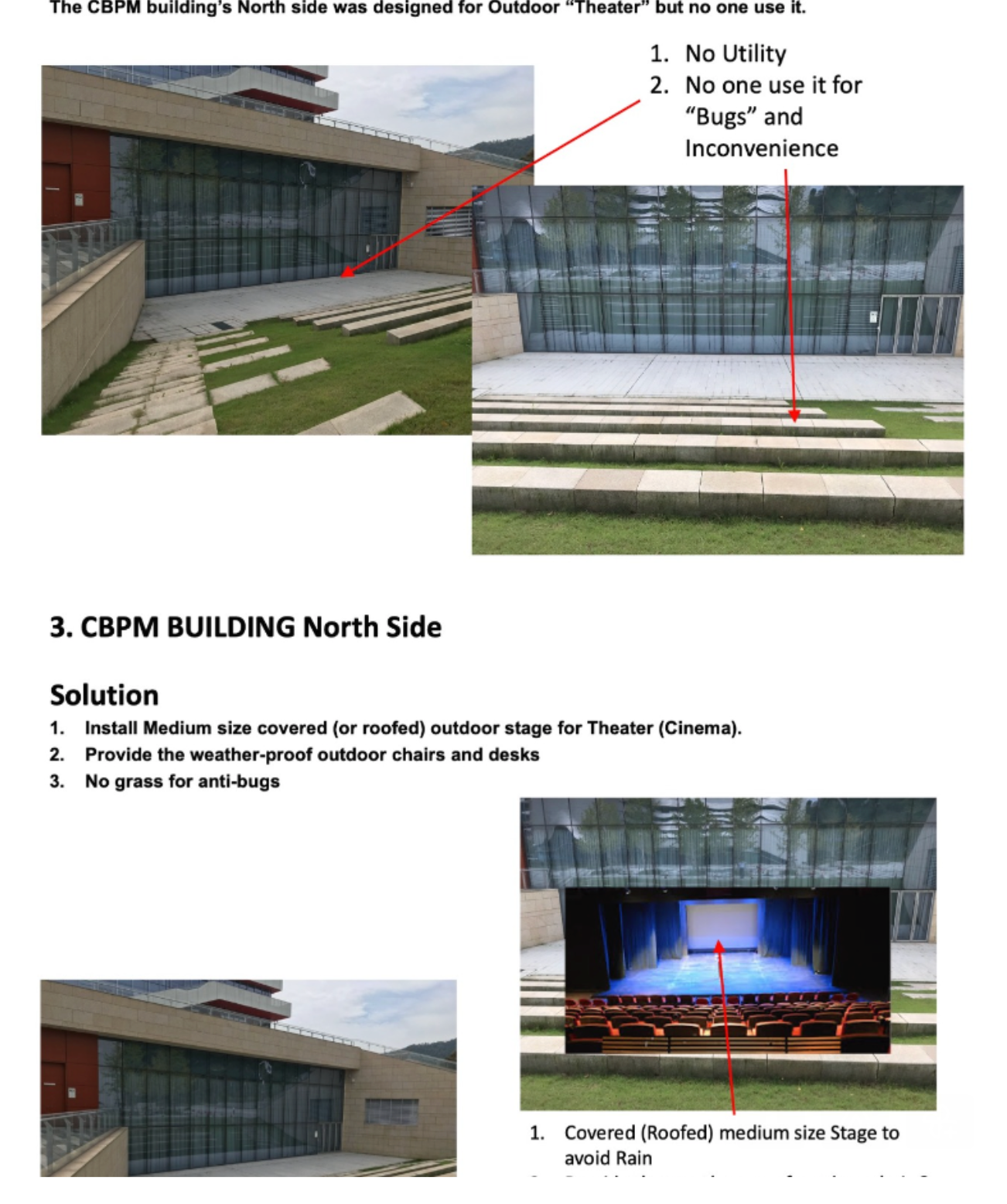 7. Sustainable Business Idea Competition.
WKU CBPM students and faculty introduce an "Innovation" at Wenzhou TV (Artificial Intelligence Based Waste Management System)
The idea came from Business Competition. And, we would like to suggest "Business Idea Competition for the Green Campus Initiative".
We can listen to our Faculty and Students' ideas, and we can encourage more active participation in the initiative.
Dr. Denise m. Horn's Suggestion:
I would also suggest that we begin immediately with renovation of GEH to meet the standards that have been identified. A new CLA building will not be built for some time, but in the meantime we can identify underutilized space in the current building that will create more educational space, office space, and multi use space, as well as improve the health of our faculty and staff.
Dr. Maurizio Vrenna's Suggestion:
I agree with the comments from the other colleagues. Besides, I am available to discuss further sustainable design projects to be implemented on campus (not only products and furniture but also services and systems). In this regard, I have previous experience with other campuses in China and abroad.
Have a wonderful day, everyone!
[2022.OCT.28] URBAN RESEARCH IDEA - GREEN/SUSTAINABLE CAMPUS ACTION RESEARCH / CASE STUDY
ISER (International Social Entrepreneurship Research) Colloquium members talked about next "Social Innovation" study on Oct. 26, 2022.
Dr. Jeong, Bok-Gyo suggested idea of OECD Social Innovation Framework to perform "Action Research or Case Study" of Green Campus Initiative at WKU and Sustainability Initiative at Kean USA.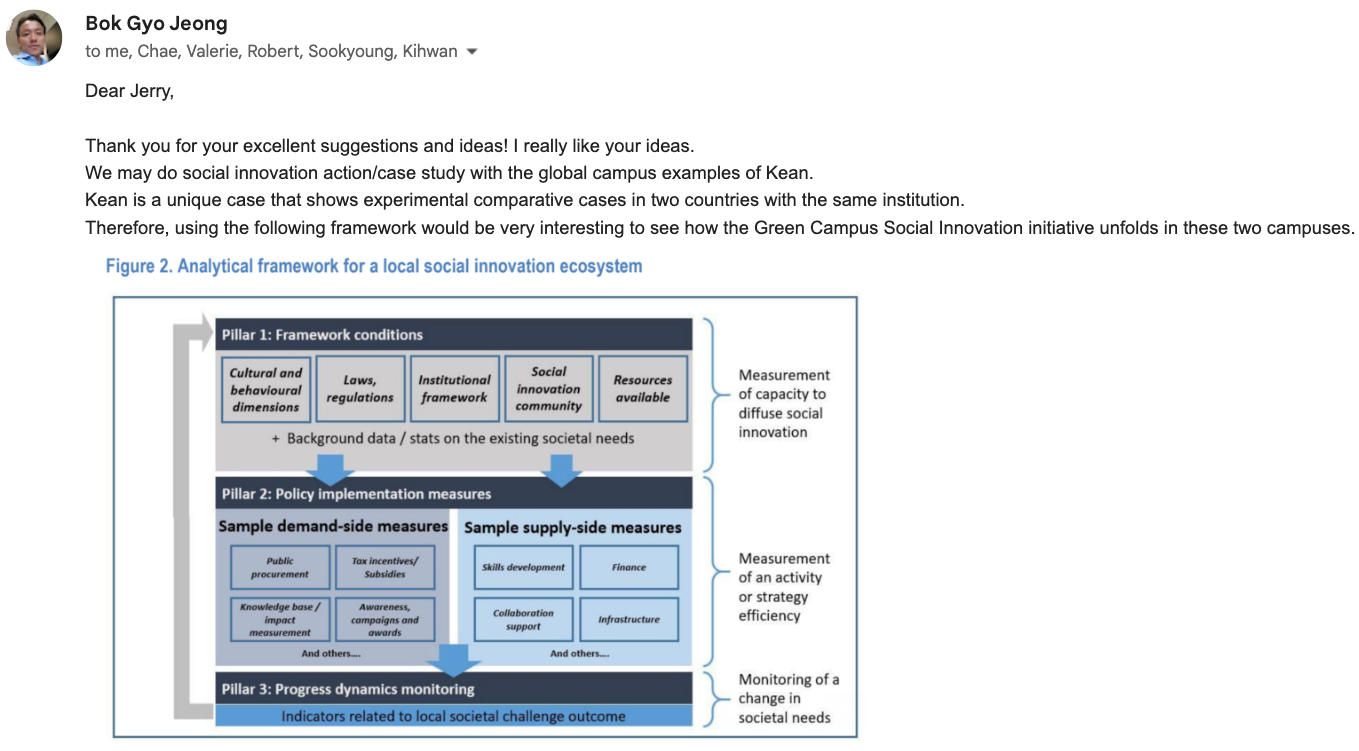 Definition of Social Innovation:
(OECD LEED, 2000): OECD (2011), Demand-side Innovation Policies, OECD Publishing, Paris, https://dx.doi.org/10.1787/9789264098886-en.



Social innovation seeks new answers to social problems by identifying and delivering new services
that improve the quality of life of individuals and communities, and identifying and implementing new labour-market integration processes, competencies, jobs and forms of participation as diverse elements that contribute to improving the position of individuals in the workforce.
Social innovations can therefore be seen as dealing with the welfare of individuals and communities, both as consumers and producers. The elements of this welfare are linked with their quality of life and activity. Wherever social innovations appear, they always bring about new references or processes.
Social innovation is distinct from economic innovation because it is not about introducing new types of production or exploiting new markets in themselves, but is about satisfying new needs not provided for by the market (even if markets intervene later) or creating new, more satisfactory ways of insertion in terms of giving people a place and a role in production.
OECD, Social Innovation Policy Framework in Croatia (2016): OECD (2016), Social Innovation Policy Framework for Croatia, http://dx.doi.org/www.oecd.org/south-east- europe/programme/Social_Innovation_Policy_Framework_Croatia.pdf.
Social innovation seeks to deliver impactful new solutions to meet societal needs, resulting in new social relationships (including beneficiaries) achieved through new products, processes and models.
Resource: UN Curriculum on Governance for Sustainable Development Goals: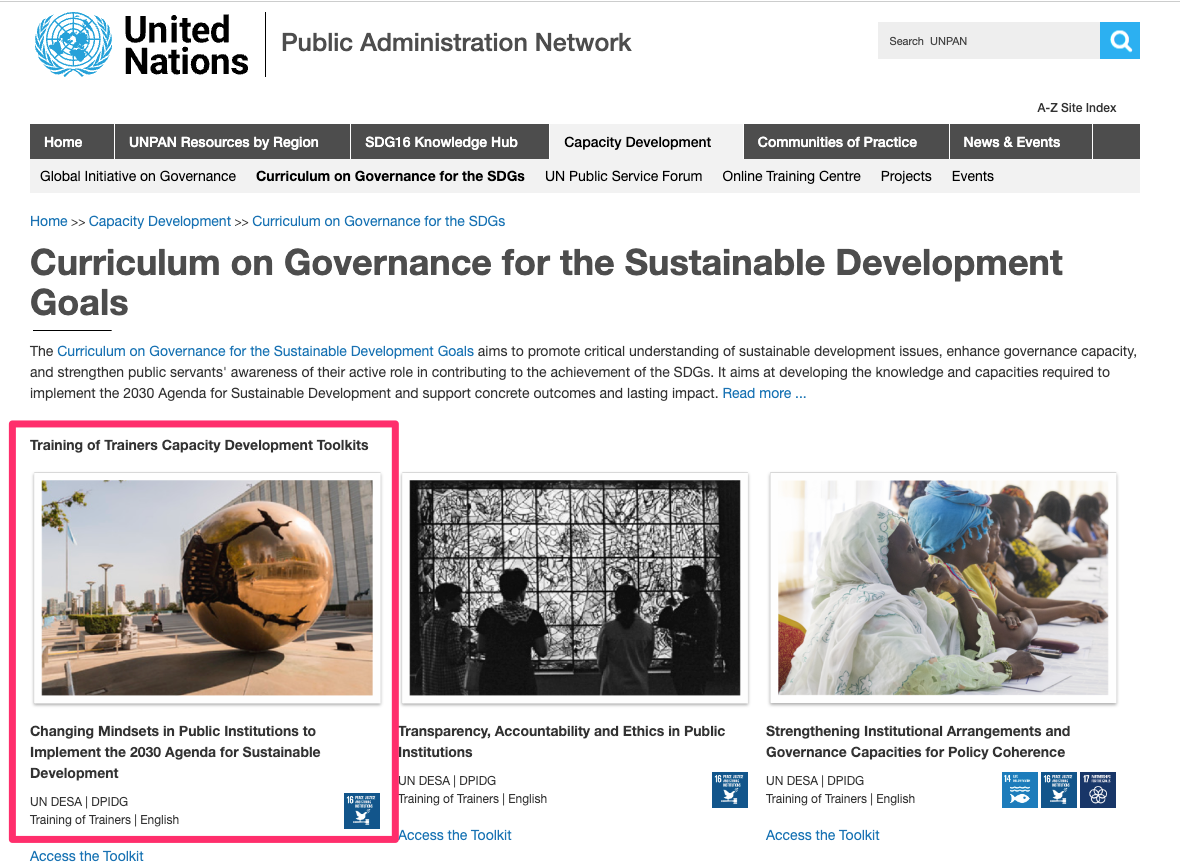 https://unpan.un.org/capacity-development/curriculum-on-governance-for-the-SDGs
===========
2022.Oct. 27: ISER talking for Urban Research
2022.Oct. 24: First Meeting for Green Campus Initiative