WKU HR SharePoint (Hiring and Talent Development Regulations)
HR created a sharepoint to share recruitment and talent development related informaion to all of you.
In this site, we will post
interal search positions
,
talent programs
and
recruitment regulations or forms
for your reference.
Please visit this sharepoint with your
personal
wku account.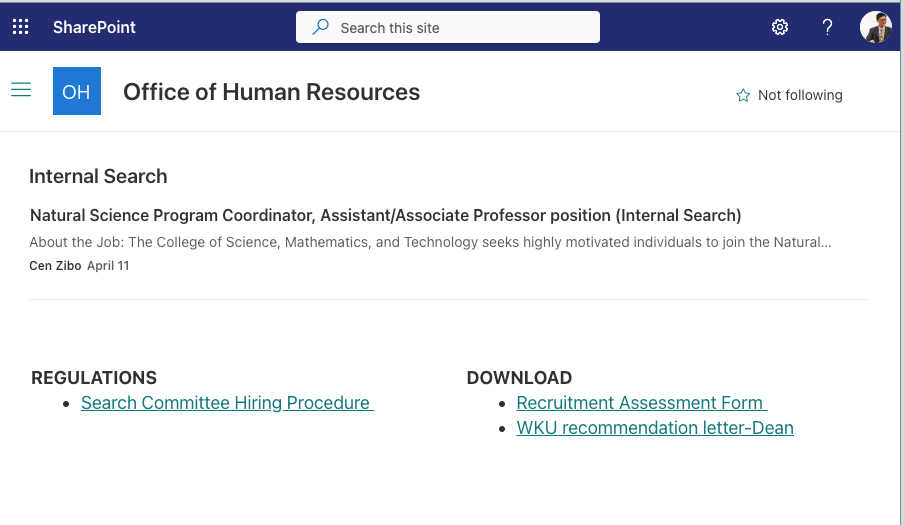 Academic Position Announcement:
You can also visit this sharepoint via WKU offical website: jobs (in the top)- HR Notice(in the left).
Regards,
Zibo Cen
Office of Human Resources