Simple Syllabus Initiative (Kean / Wenzhou, since 2022 spring)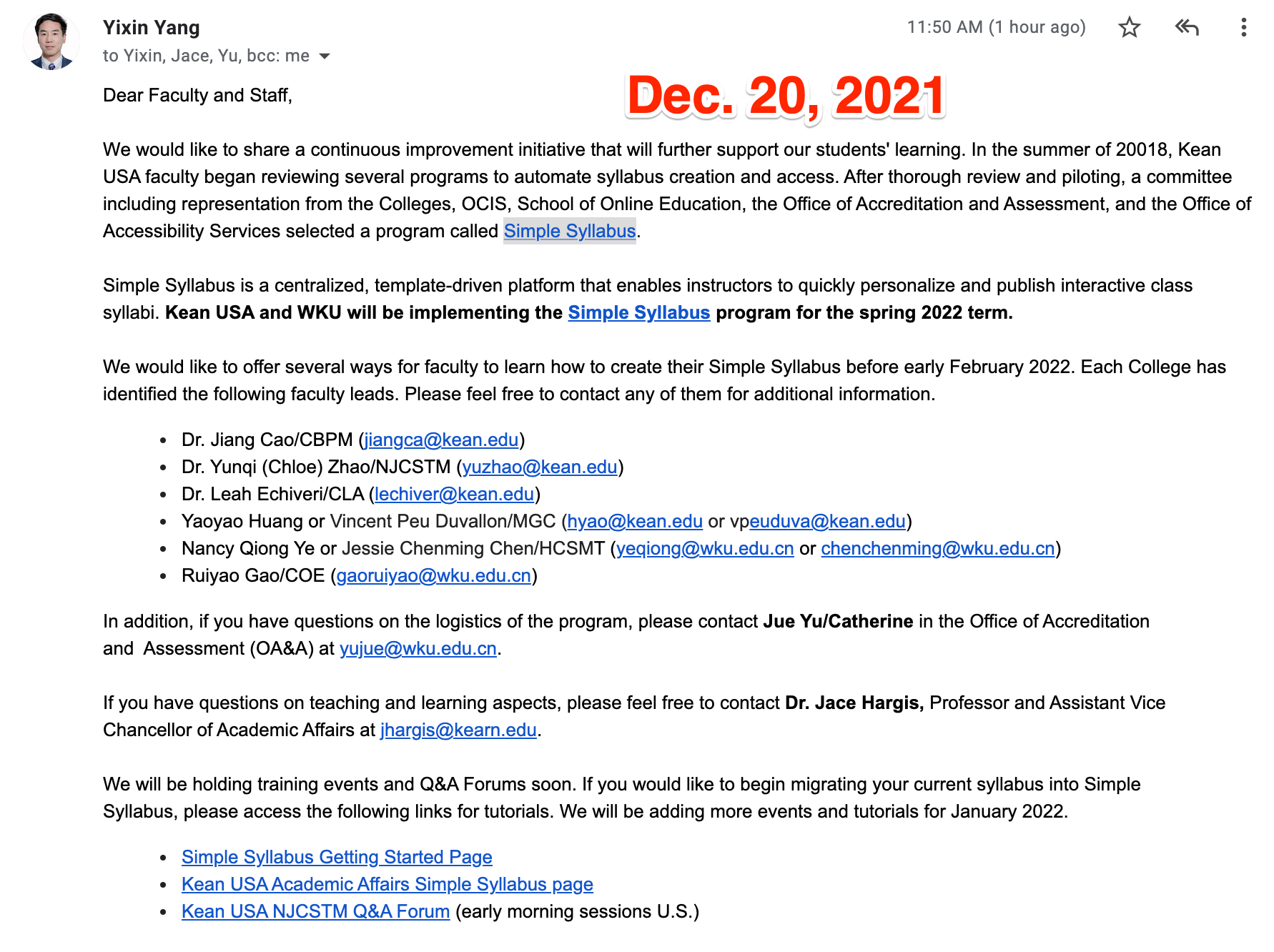 Simple Syllabus Getting Started
1. Come to the kean.simplesyllabus.com/en-US & Click the Dashboard. Then, you can see your 'courses'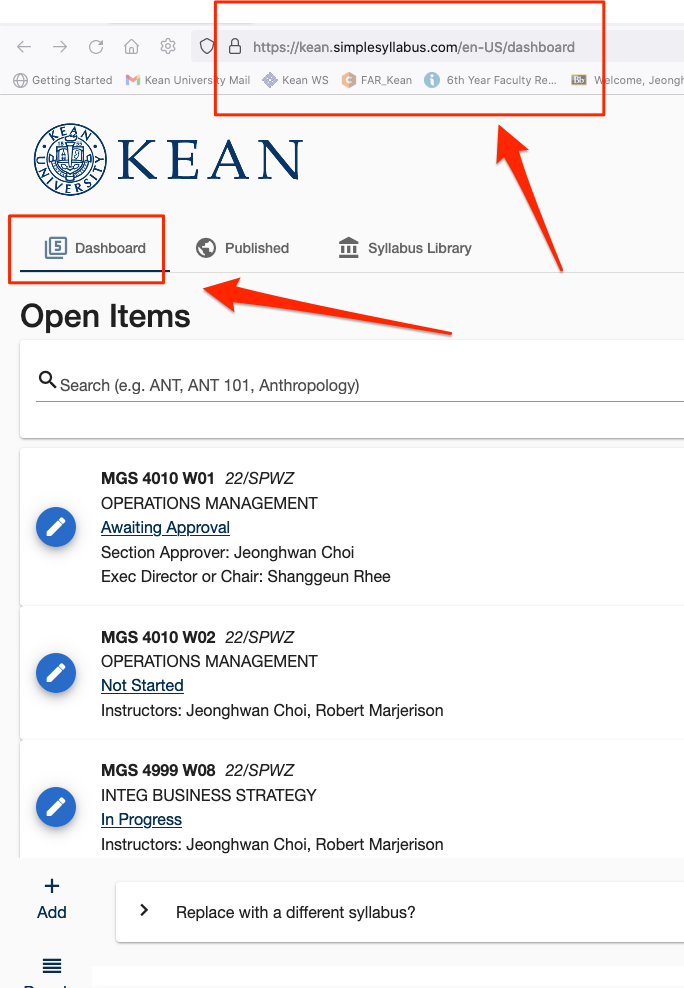 2. Fill in necessary components:
Instructor Information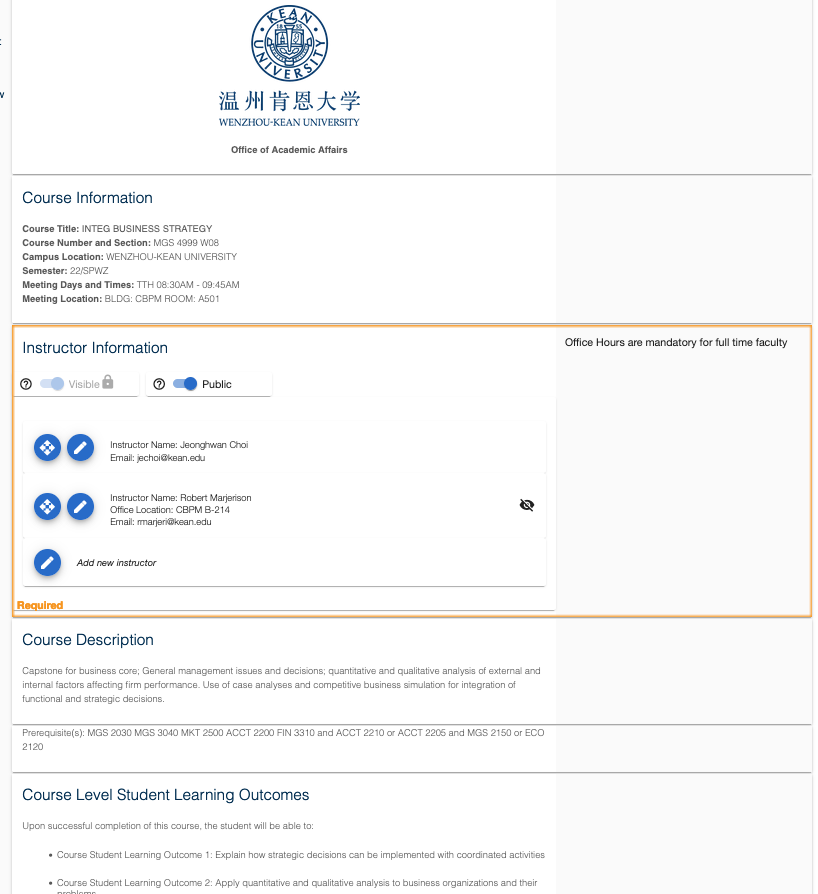 Instruction Technique; Required Textbooks and Materials; (Optional Textbooks, OER)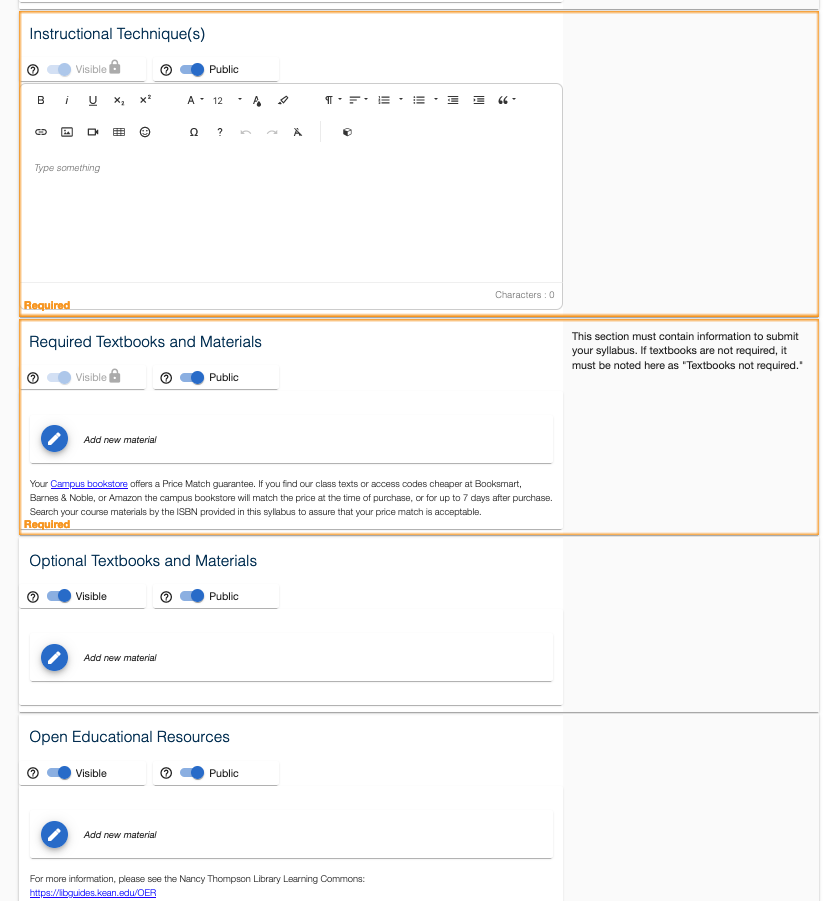 Topics and Assignments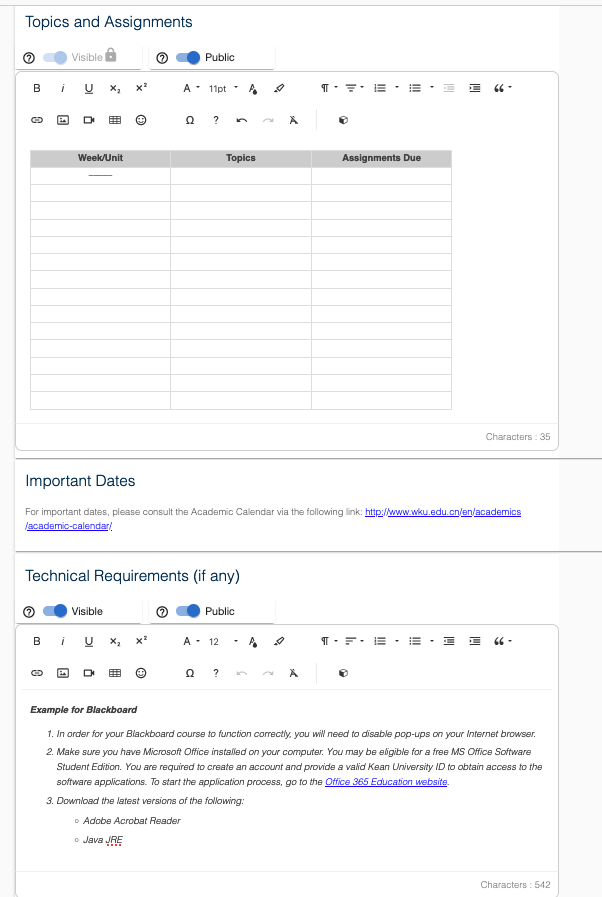 Assessment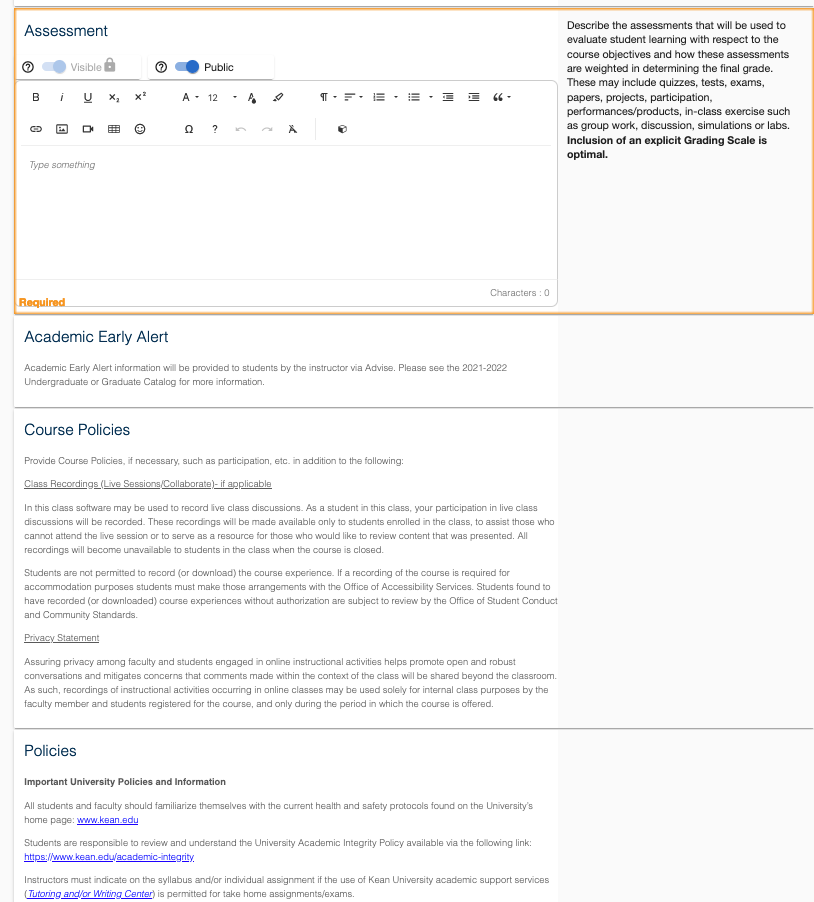 *Remarks: Many sections are already defined by the school.
3. Submit! Then, you will get these information: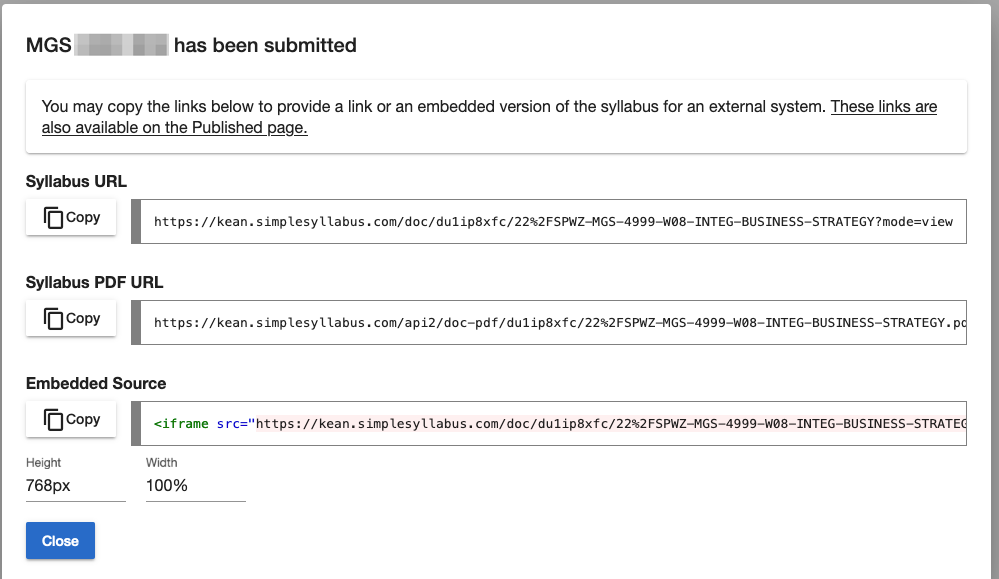 For example:
* Remarks1: If a course has multiple sections, Simple Syllabus imports the previous syllabus to a new section automatically. You can simply change a few different things if necessary.
*Remarks2: If you get this message, please input your Instructor information including Office Number & Office Hours!

*Pending Issue: WKU CBPM MGM Department Coordinator cannot approve the department's simple syllabus yet. (Jan. 18, 2022).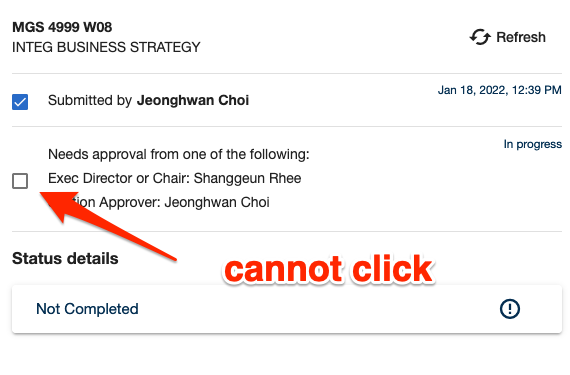 ===========
2021. Jan. 18: Archived the Simple Syllabus Input Methods:
2021. Dec. 20: Simple Syllabus Announcement