AI Assisted Academic Curriculum Vitae (CV) and Statement Of Purpose (SOP), and Recommendation Letter Writing Example (by using ChatGPT)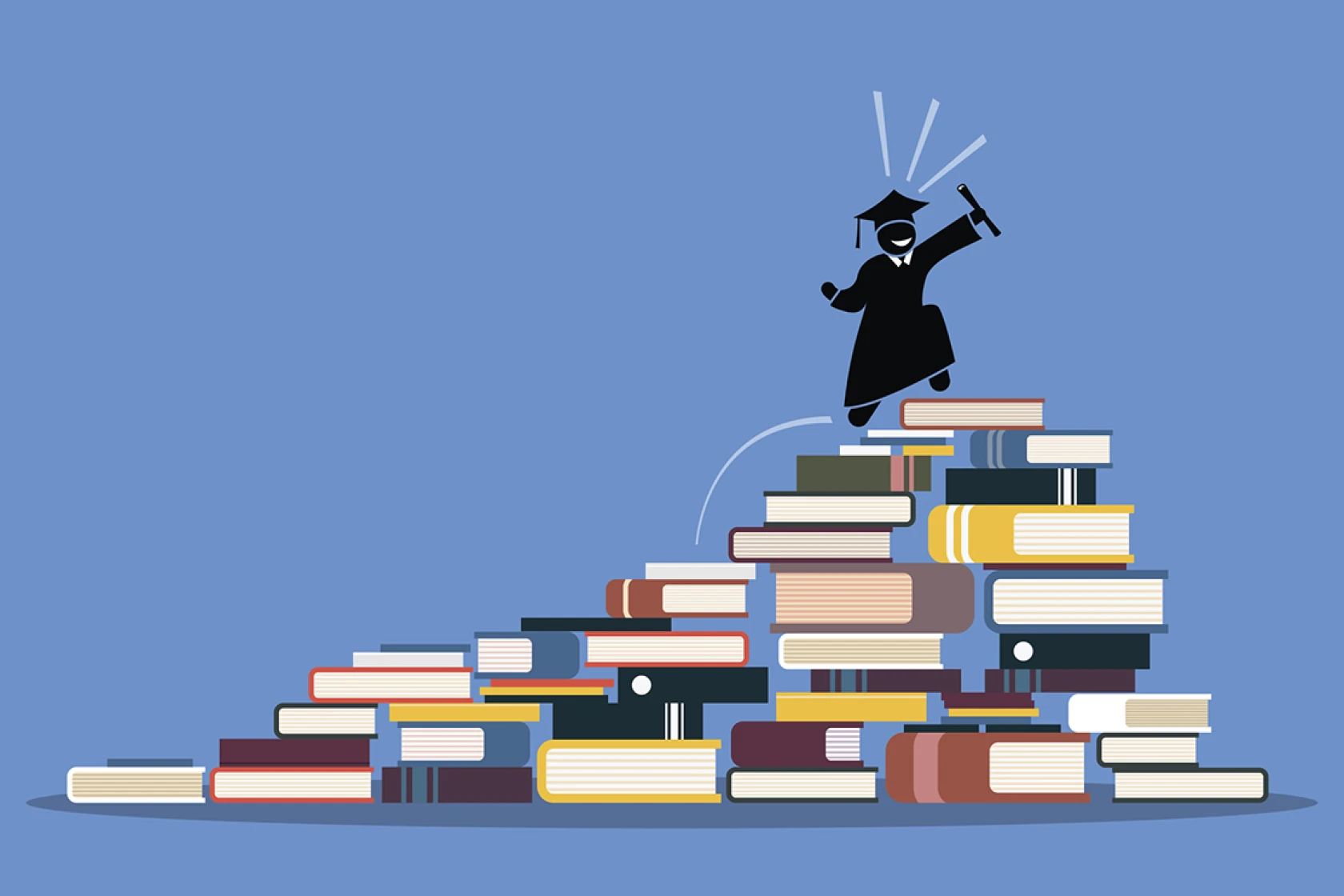 Introduction to Crafting Academic CV and SOP with ChatGPT
Navigating the academic realm, especially when aiming for top-tier institutions, requires presenting oneself compellingly.
Two primary documents stand out in this process: the Academic Curriculum Vitae (CV) and the Statement of Purpose (SOP).
The Academic CV serves as a comprehensive showcase of one's educational, research, and professional journey, providing a snapshot of achievements, skills, and experiences. On the other hand, the SOP offers insight into an individual's aspirations, motivations, and suitability for the chosen program or institution, acting as a personal narrative that ties their past, present, and future ambitions.
In the digital age, the power of advanced AI models like ChatGPT by OpenAI can significantly streamline the writing process. ChatGPT provides real-time guidance, ensuring both the CV and SOP are tailored to their specific purposes, highlighting relevant experiences and aligning them with the goals of the desired academic program.
By leveraging the capabilities of ChatGPT, candidates can craft well-structured, impactful documents that effectively communicate their academic and professional journey, increasing their chances of securing a spot in their dream institutions. With AI assistance, presenting a compelling narrative becomes not just easier but more aligned with institutional expectations.
In addition to the CV and SOP, a sample recommendation letter could be required. To address the need, this article also add an example of Prompt for academic recommendation letter.
---
1) AI Assisted Academic Curriculum Vitae (CV) Writing Example (by using ChatGPT)
(Especially for Top-tier American Graduate Programs)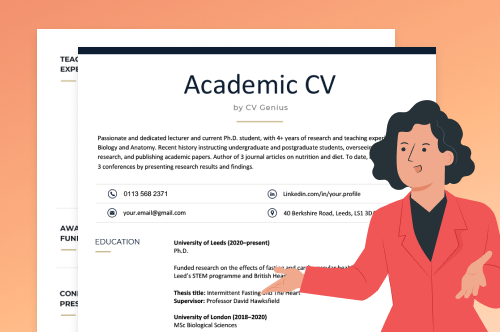 1) Academic CV Prompt for ChatGPT
Write an Academic CV to apply for top tier American universities business graduate programs. It should address the following structures, keywords, and inquiries.
- Name
- Address. Email.Tel. contact - Education
Kean University (Wenzhou campus), College of Business and Public Management Major: Global Management GPA: 3.81 / 4.0
xxx High School : Cum Laude
- Selected Research Experiences
1.Thesis writing: Investigation of customer's percpetion of newly launched e-commmerce app, 2023. April ~ May. Published at the journal of international business and marketing: DOI.XX.XXX.
2.
3.
- Selected Professional Experiences
1. Intern, Bank of China, Wenzhou : management customer relations services, 2023. June ~ July
2.
3.
- Leadershp and Teamwork Exepriences
Team leader of Kean Business Plan Competition 2022: Won the 2nd prize $800 - Proposed a business idea of Black Suit App.
- Honors and Award
1.
2.
3.
- Media Coverage (TV, Newspaper, Public Speech, Official Website)
1.
2.
3.
- Skills and Interests
Computer: Proficient in R, Python, SPSS Language: Chinese (Native) and English (Fluent) Interest: Travel, Yoga, and Volunteering for Social-wellfare programs.
Sample CV from the Prompt
Name
Address: [Your Complete Address] Email: [Your Email Address] Tel: [Your Contact Number]
Education
Kean University (Wenzhou campus), College of Business and Public Management Degree: Bachelor's in Global Management GPA: 3.81 / 4.0
Year: [Start Year] - [End Year] xxx High School
Distinction: Cum Laude
Year: [Start Year] - [End Year]
Selected Research Experiences
Title of Research 1: Duration: [Month Year] - [Month Year] Role: [Your Role, e.g., Research Assistant] Description: [Brief description of the research and your contribution]
Title of Research 2: Duration: [Month Year] - [Month Year] Role: [Your Role] Description: [Brief description of the research and your contribution]
Title of Research 3: Duration: [Month Year] - [Month Year] Role: [Your Role] Description: [Brief description of the research and your contribution]
Leadership and Teamwork Experiences
Team Leader, Kean Business Plan Competition 2022 Achievement: Won the 2nd prize with a reward of $800.
Project: Proposed the innovative "Black Suit App" business idea, outlining its feasibility, market potential, and implementation strategy.
Duration: [Start Month Year] - [End Month Year]
Honor and Award
Award 1: Title; Year: [Start Year] - [End Year]
Skills and Interests
Computer Skills: Proficient in R, Python, and SPSS for data analysis and modeling.
Languages:
Chinese (Native proficiency) English (Fluent)
Interests: Passionate about travel, practicing yoga, and volunteering for social-welfare programs to make impactful contributions to the community.
End of CV.
(Note: Remember to replace placeholders like [Your Complete Address], [Your Email Address], [Your Contact Number], [Start Year], [End Year], etc., with your actual details.)
---
2) AI Assisted SOP Writing Example (by using ChatGPT)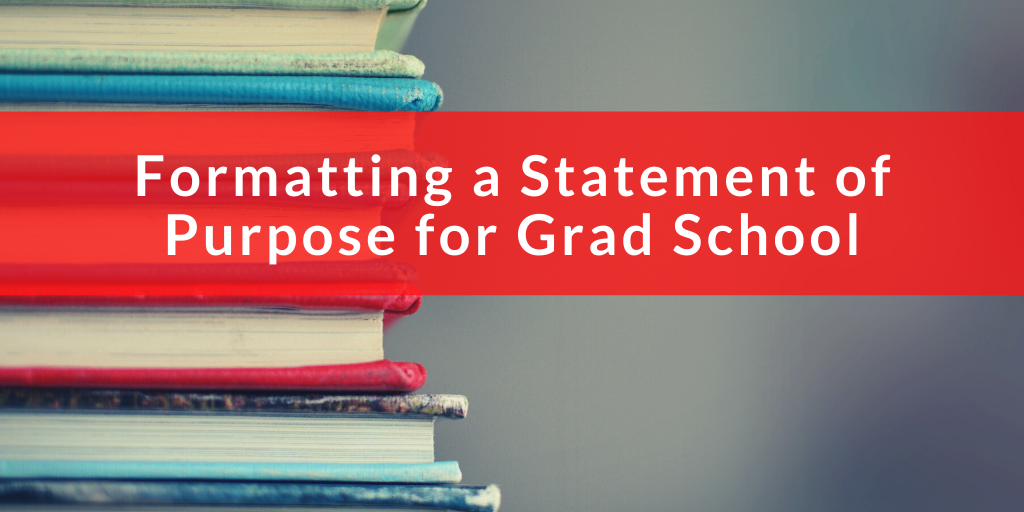 Prompt Example:
Write a Statement of Purpose of top tier American universities business graduate programs. It should address the following keywords and inquiries. The essay should no more than 1800 words:
- Family or Social Influence: Grew up admiring my family's work in finance. It made me want to find solutions to big economic and wealth management problems.
- Education: Studied at the American Business School - Kean University (Wenzhou campus).
Got really interested in quantitative finance.
Learned about modern tech in finance like big data, AI decision-making, and global trade using blockchain.
- Key Influences: Met Dr. Choi from Kean University.
He talked about the "Multiple-Capital" theory.
It's a new way to think about sustainable economic growth.
- Goals:

Combine tech and the "Multiple-Capital" idea.
Aim to find sustainable business solutions for future socio-economic challenges.
- Why Your School:
I want to learn from the best in the fields of business, economics, tech, and sociology.
I believe in collaboration. I think together, we can turn ideas into real-world solutions.
Your school is renowned, and I believe it's the right place for this.
- Request: I'm eager to join your school, collaborate, and work on solving real-world problems. Please consider me for an opportunity to be a part of your academic community.
Sample SOP from the Prompt
The intrigue of finance, much like a family heirloom, has been passed down through the generations in my family. I fondly recall the countless evenings I spent as a child, listening intently to the tales of economic wonders and enigmas that seemed to permeate my family's daily discussions. It was during these formative years that I became acutely aware of the intricate challenges in economic strategies and wealth management. Inspired by my family's relentless pursuit of financial solutions, I found myself yearning to tackle the grand economic conundrums of our time.
My undergraduate journey at the American Business School at Kean University's Wenzhou campus was the crucible where my nascent interests were forged into a solid ambition. Here, I dove deep into the world of quantitative finance, an arena where mathematics met market dynamics. Yet, it wasn't just traditional finance that intrigued me. I was equally, if not more, fascinated by the groundbreaking intersections of modern technology with finance. The potential of big data, the precision of AI-driven decision-making, and the decentralized promise of blockchain in global trade - each unveiled to me the future contours of the financial world.
A pivotal moment in this academic odyssey was my interaction with Dr. Choi. The "Multiple-Capital" theory, as he elucidated, was not just another financial model. Instead, it presented a holistic perspective, incorporating varied forms of capital to achieve sustainable economic growth. This theory resonated deeply with my aspirations, offering a blueprint to address the multifaceted challenges of modern finance.
With this backdrop, my objectives have crystallized. I aim to fuse the technological innovations in finance with the holistic insights of the "Multiple-Capital" theory. My goal is audacious yet clear: to sculpt sustainable business strategies that can stand firm against the tidal waves of socio-economic challenges that the future is sure to present.
Why do I see your institution as the beacon that can guide me in this voyage? The answer is twofold. Firstly, top-tier American graduate programs, especially yours, are celebrated not just for their academic excellence but for fostering a spirit of collaborative innovation. It is a place where ideas are not just nurtured but are challenged, refined, and prepared for real-world challenges. Secondly, I deeply value collaboration. The challenges of the future are too complex to be tackled in isolation. At your esteemed institution, I envision myself collaborating with some of the brightest minds spanning business, economics, technology, and sociology. Together, I believe we can transform theoretical ideas into tangible solutions that can redefine industries.
In closing, I extend to you not just an application, but a pledge of commitment, an ambition to innovate, and a promise to contribute meaningfully to the world of business and finance. I ardently wish to be a part of your distinguished academic community. By integrating the knowledge and opportunities your program offers with my passion and determination, I am confident we can collaboratively sculpt solutions for the pressing socio-economic challenges ahead.
I humbly request your consideration of my application, hoping that I may contribute to and learn from the legacy of excellence that your institution upholds.
Thank you for considering my aspirations and goals.
---
3) Efficient Recommendation Letter Crafting with ChatGPT: A Quick Guide"
The season for recommendation letters is upon us, and as anticipated, we are experiencing a significant influx of requests from students seeking our assistance. To streamline our response and enhance the efficiency of this process, I'd like to share a successful strategy I've adopted, utilizing ChatGPT for crafting impactful recommendation letters promptly.
Here is a versatile prompt template that you can personalize by incorporating the respective student's details. This method allows you to construct a persuasive and personalized letter in a matter of minutes, thereby saving time without compromising on the quality of the letter.
Feel free to adjust the prompt as necessary to better align with the individual characteristics and accomplishments of each student. I hope this practice proves to be beneficial and aids in a smoother, more efficient recommendation letter writing process.
AI Prompt:
As a management professor at ___ , I am writing to extend my strongest recommendation for a student's application to a prestigious graduate school in the field of business studies. Here are the details to be included in the letter, not exceeding 350 words:
Gender: (0)___
Name: (1)____
The student took my class: (2)____
The student achieved outstanding scores: (3)____.
I am confident that she is one of the most exceptional learners in the class.
Notably, the student attained: (4)____, as substantiated by the following evidence.
From time to time, I had the opportunity to discuss professional growth with this individual.
The student developed an academic inquiry on "(5)___" based on professional job experiences at "(6)___".
The student aspires to become a global business problem solver in the field of "(7)".
Closing remarks: In summary, (1)____ demonstrates strong business problem-solving skills necessary to excel in advanced graduate courses. Moreover, (0) is highly motivated to acquire new knowledge and apply it in various problem-solving contexts in the global economy. I sincerely hope that you can nurture this unique and highly motivated global talent in your graduate program.
Please fill in the inputs as follows:
(0) Gender:
(1) Name:
(2) Course taken:
(3) Score:
(4) Achievement or Evidence:
(5) Academic inquiry:
(6) Job experiences:
(7) Field of study:
==============

References:
SOP for Graudate Schools: https://blog.wordvice.com/formatting-a-statement-of-purpose-for-grad-school/
==============
2023. Sept. 11: Updated Recommendation Letter Writing Partly.
2023. Sept. 10: Updated Recommendation Letter Writing
2023. Aug. 12: Initially Archived by Dr. Jerry Choi