Kean University's Transformation to the CANVAS Learning Management System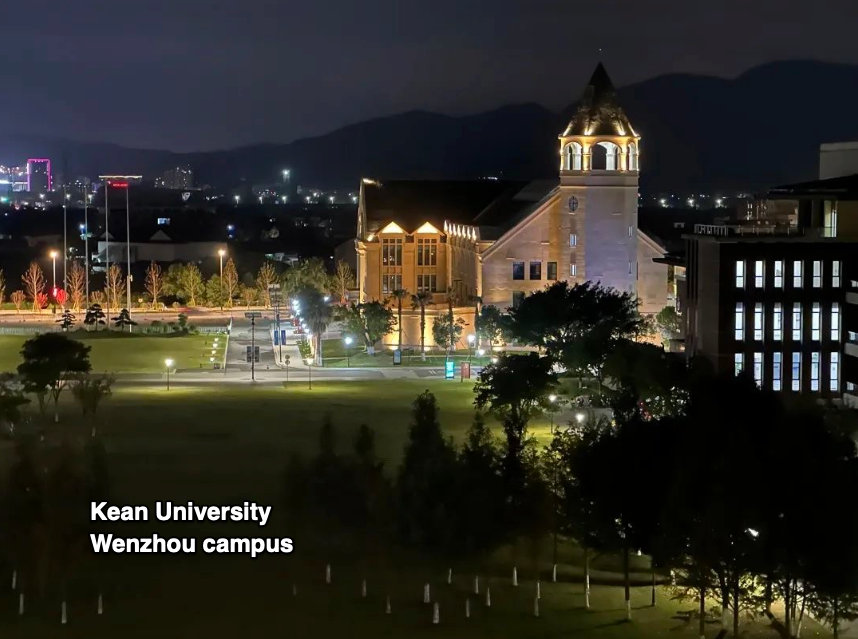 Kean University inclduing all multipe campuses, recognizing the ever-evolving needs of modern education and its stakeholders, has embarked on a transformative journey by transitioning its Learning Management System (LMS) to CANVAS. This shift underscores the university's commitment to providing an intuitive, flexible, and comprehensive digital platform for its diverse student body and faculty.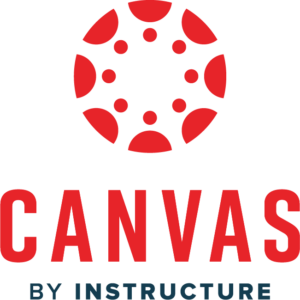 BYE, BYE BLACKBOARD. CANVAS COMING SOON February 13, 2023
http://kutower.com/2023/02/13/canvas-vs-blackboard/
Several drivers catalyzed this transition:
User Experience: CANVAS offers an intuitive interface that is easy for both educators and students to navigate. Its responsive design ensures that users can access the platform seamlessly across various devices.
Integration Capabilities: CANVAS supports a wide range of educational tools and third-party applications, ensuring that faculty have the flexibility to craft an enriched learning experience.
Scalability and Flexibility: As the university grows and diversifies its course offerings, CANVAS's scalability ensures that it can accommodate these evolving needs without compromising performance or user experience.
Throughout the transition process, Kean University prioritized open communication and training. Extensive workshops, tutorials, and support materials were provided to ensure that both faculty and students could effectively utilize CANVAS's features from day one. Feedback loops were established to address concerns, gather insights, and continuously refine the transition strategy.
Early feedback indicates a positive response to the new LMS. Educators appreciate the platform's versatility, enabling them to better engage students and adapt to different teaching methodologies. Students have highlighted the platform's user-friendly interface and the efficiency it brings to their learning process.
While the transition represents a significant stride in Kean University's digital evolution, it's only the beginning. The university is committed to ongoing assessments, ensuring that the LMS continually meets the institution's high standards and the dynamic needs of its academic community.
In conclusion, the transformation to CANVAS signifies Kean University's dedication to fostering a modern, efficient, and engaging digital learning environment. The decision, backed by rigorous evaluation and proactive strategies, promises to enrich the academic journey for all its users.
---
1. Login with your Kean ID/PWD and OKTA security to CANVAS Dashboard
2. Choose the Course you want to publish or modify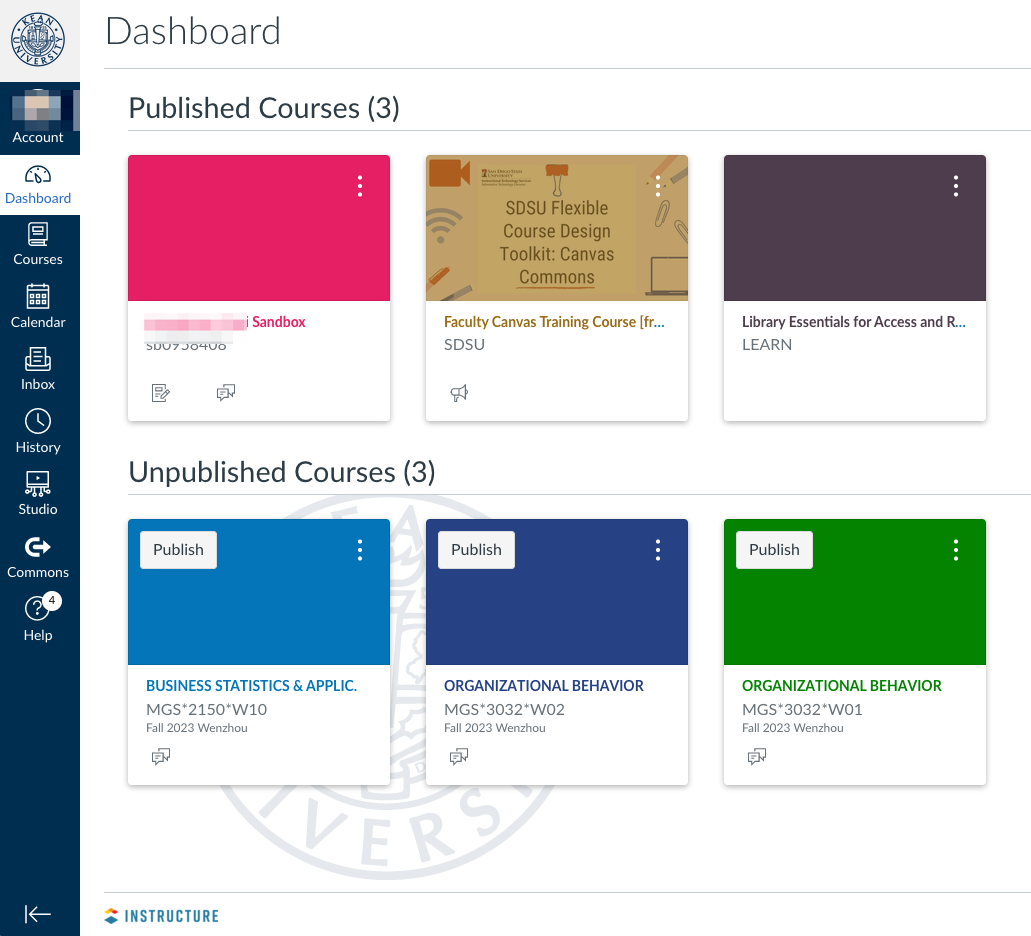 3. You can handle the CANVAS with these menus.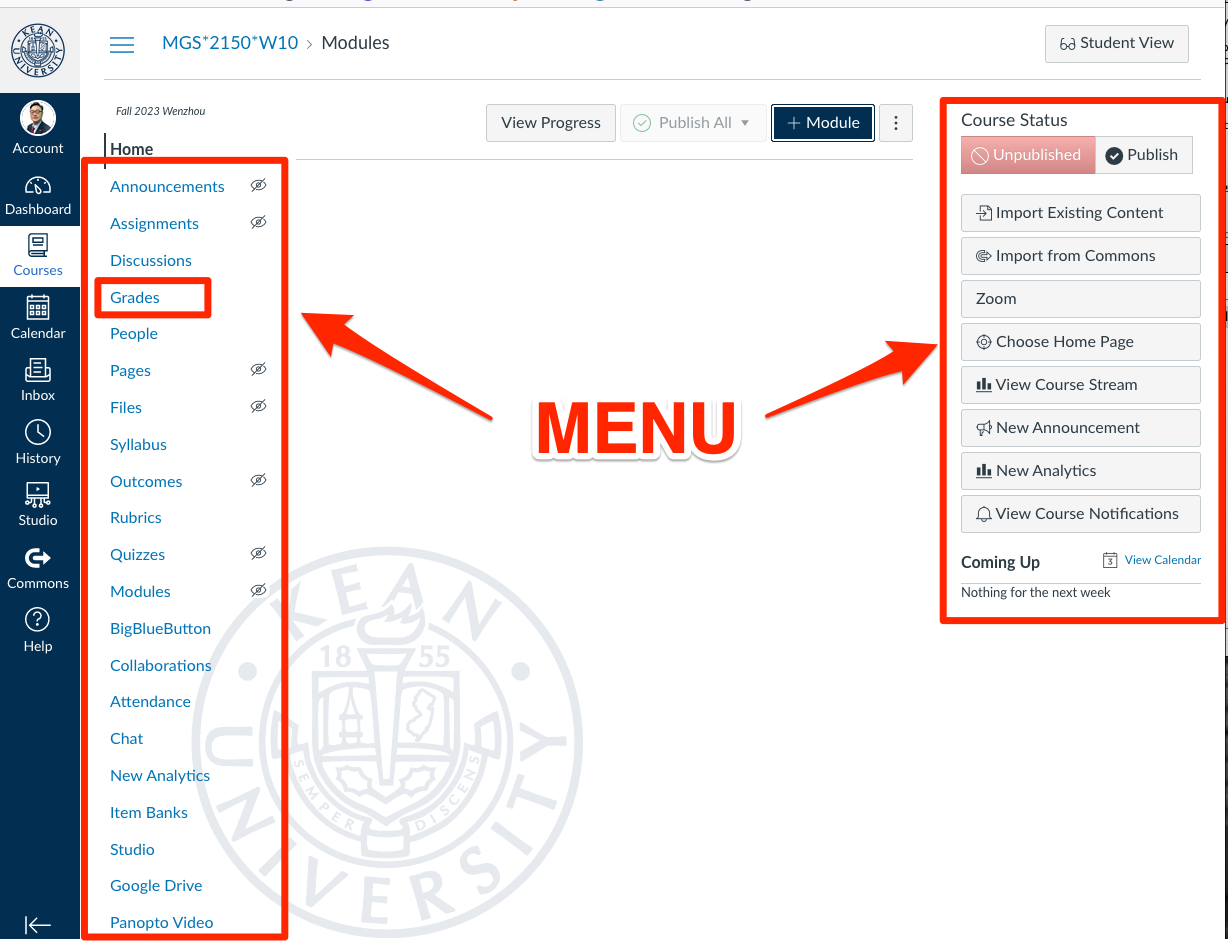 ** Particularly, You many need to give attention to the Grade becasue WKU VPAA mentioned about it to allow students to know their progress in their course (Aug 20, 2023)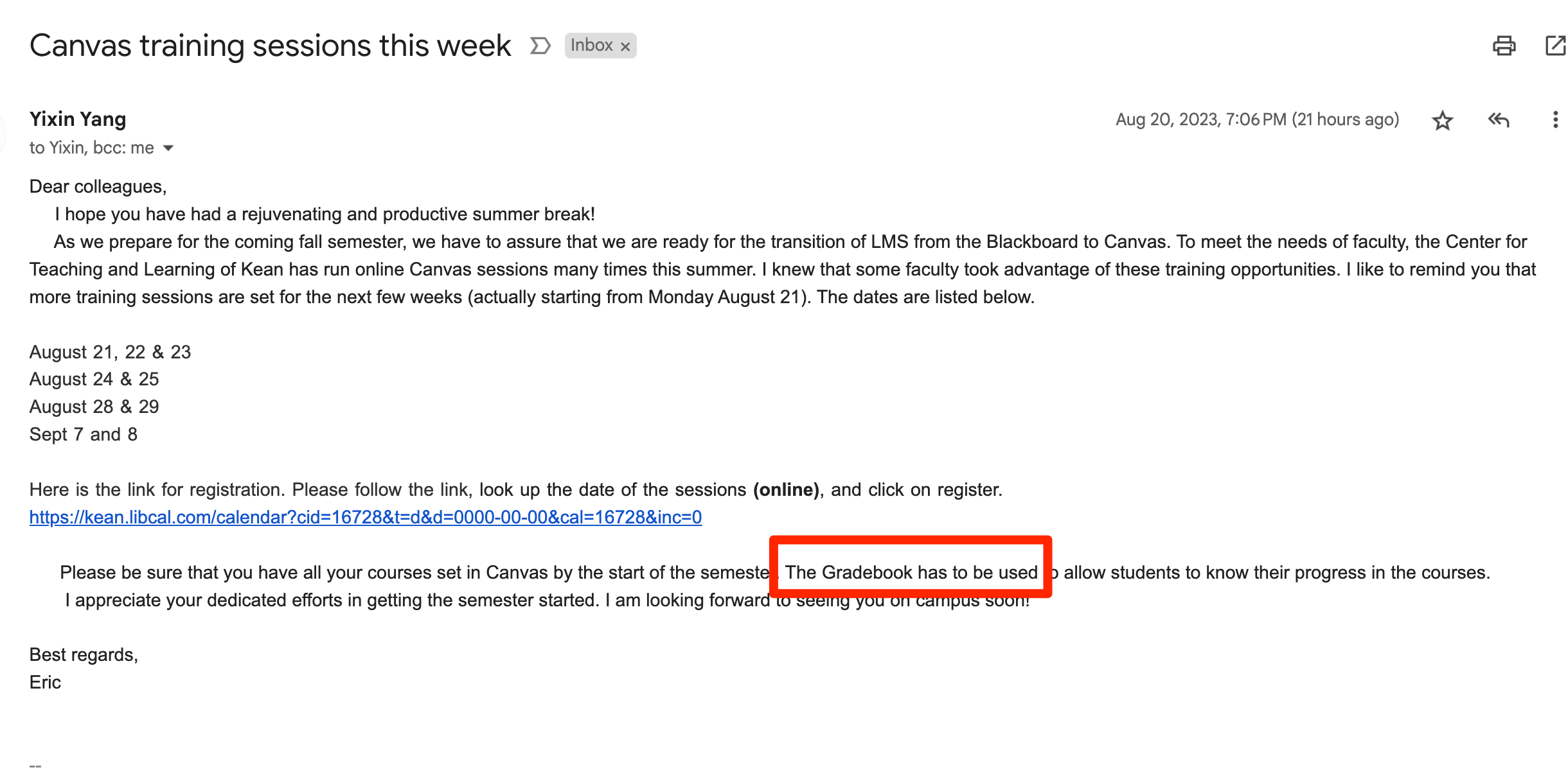 4. Please use the CANVAS as you want!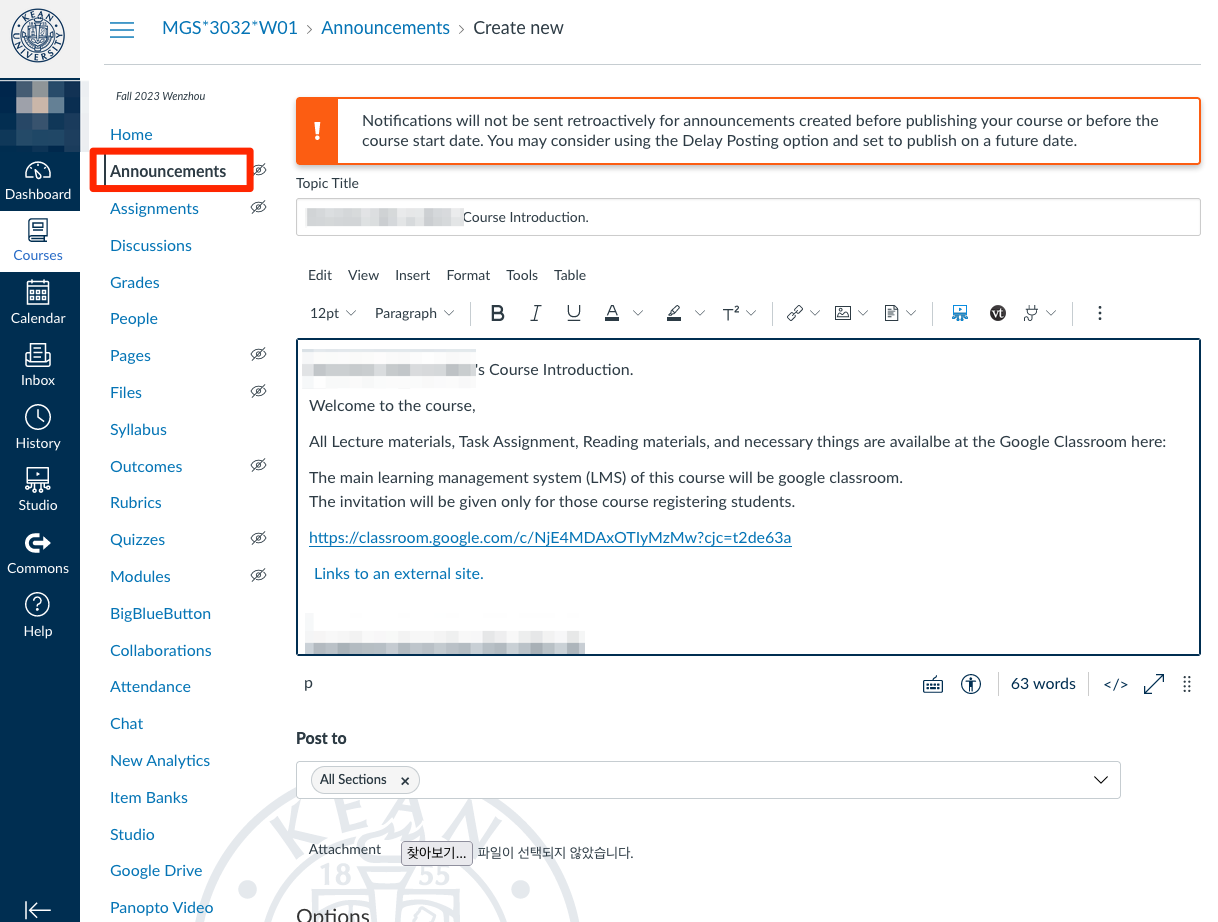 5. Once you setup the CANVAS for a course, please "Publish" it to make it visible to Students!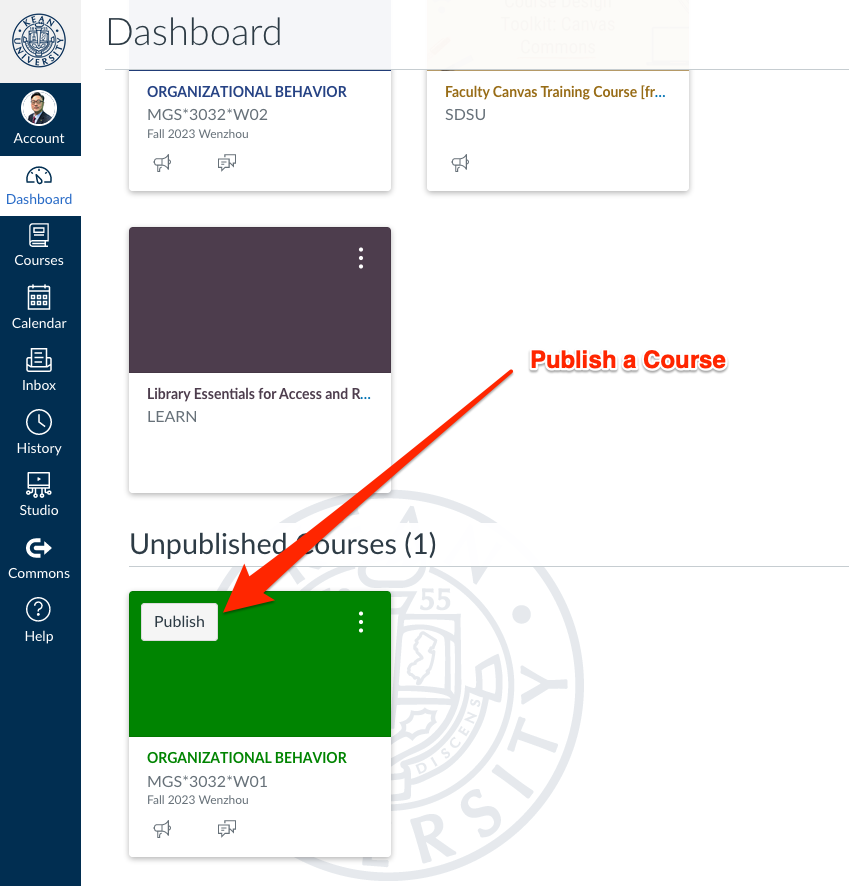 **You may need to choose the course homepage when publish a course.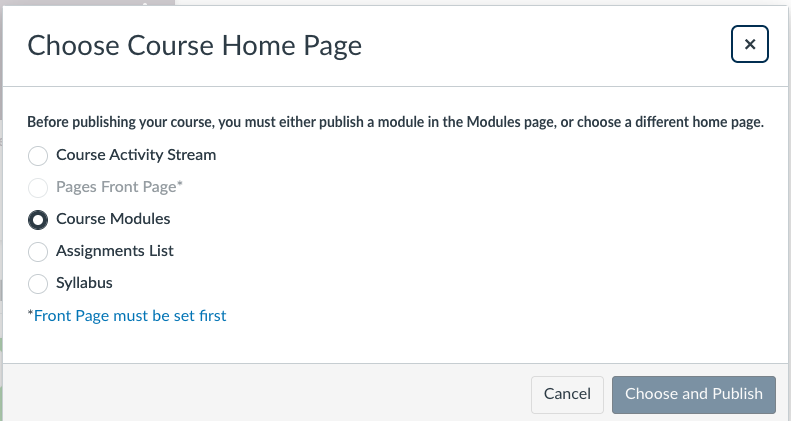 Voila All courses are published and visible to students!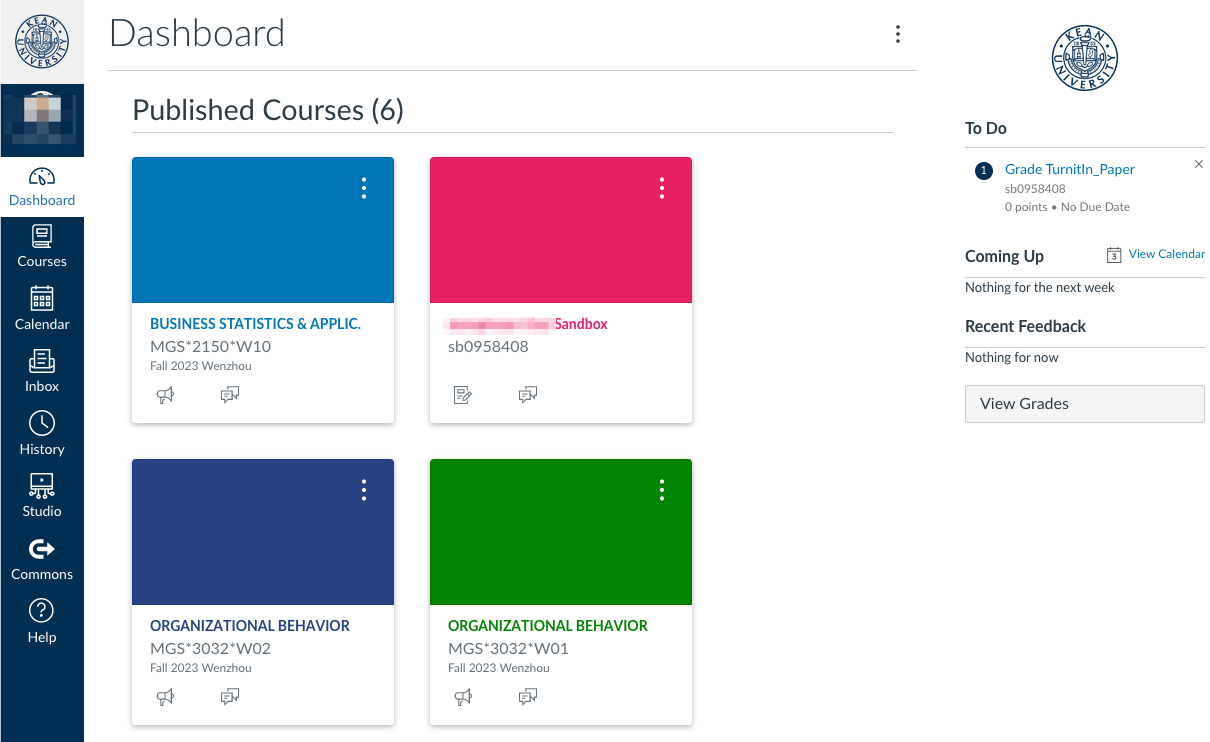 ====
Resources:
General Canbas Basics Guide:
https://community.canvaslms.com/t5/Canvas-Basics-Guide/tkb-p/basics
Kean CANVAS Faculty Training (Aug. 21 ~ 26, 2023)
https://kean.libcal.com/calendar?cid=16728&t=d&d=0000-00-00&cal=16728&inc=0
======
2023. 08. 21: Initially Archived