[GUIDE] How to find a Staff or Person-in-Charge at WKU?
Navigating the bustling environment of Wenzhou-Kean University efficiently necessitates connecting with the right individuals who can assist in achieving your goals.
Finding the appropriate staff or person-in-charge is not just convenient but vital to smooth operations and successful endeavors within the university.
In this guide, we provide a streamlined method to identify and contact the responsible personnel through the WKU website, facilitating seamless communication and collaboration. Whether you're seeking guidance on administrative matters or academic inquiries, following these steps will help you connect with the right person swiftly and efficiently.
Let's delve into the process that makes getting things done at WKU a breeze.
1. First, go to the WKU Website
2. Hit the My WKU and Login with your WKU ID/PWD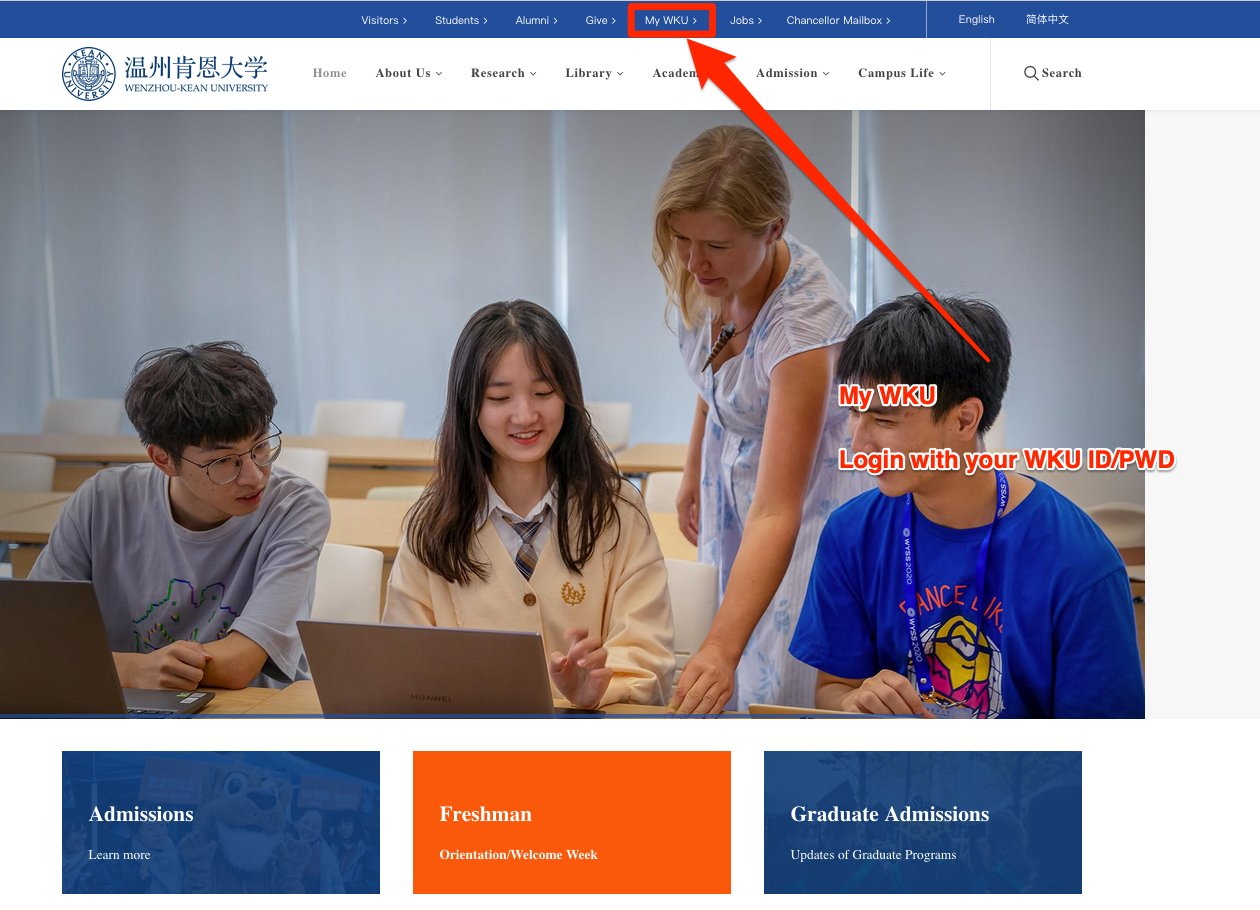 3. You are guided to the once.wku.edu portal, then click the OA
https://once.wku.edu.cn/portal/teacher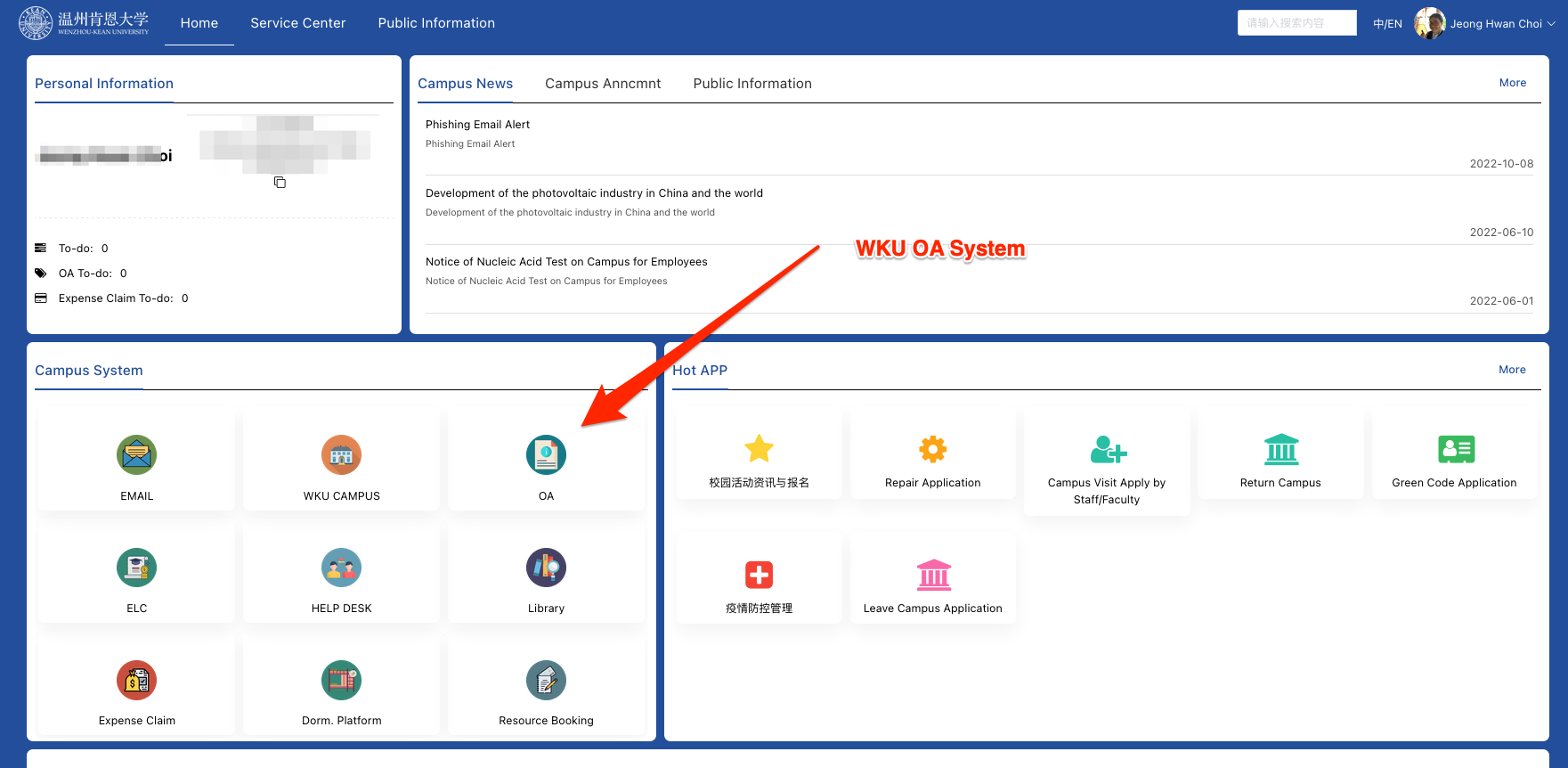 4. Click teh Contact to inquire the right Staff or Person-in-Charge
http://oa1.wku.edu.cn:81/Pages/HomePage.aspx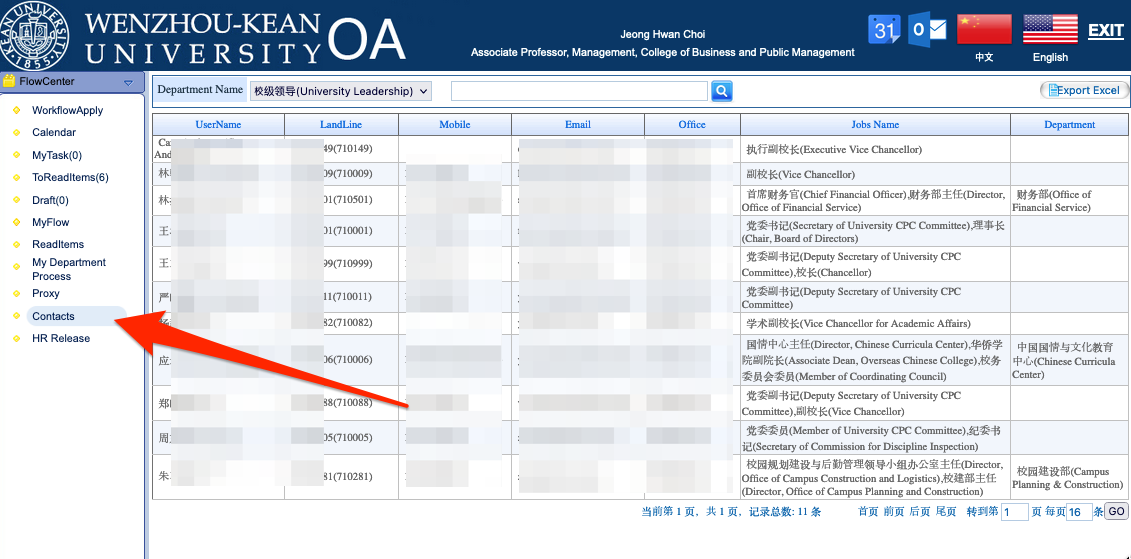 Voila, you can find the person!
========
2023. 09. 09: Initially Archive.