Since 2015, Kean University provide the Qualtrics as a basic survey tools for all Kean Community.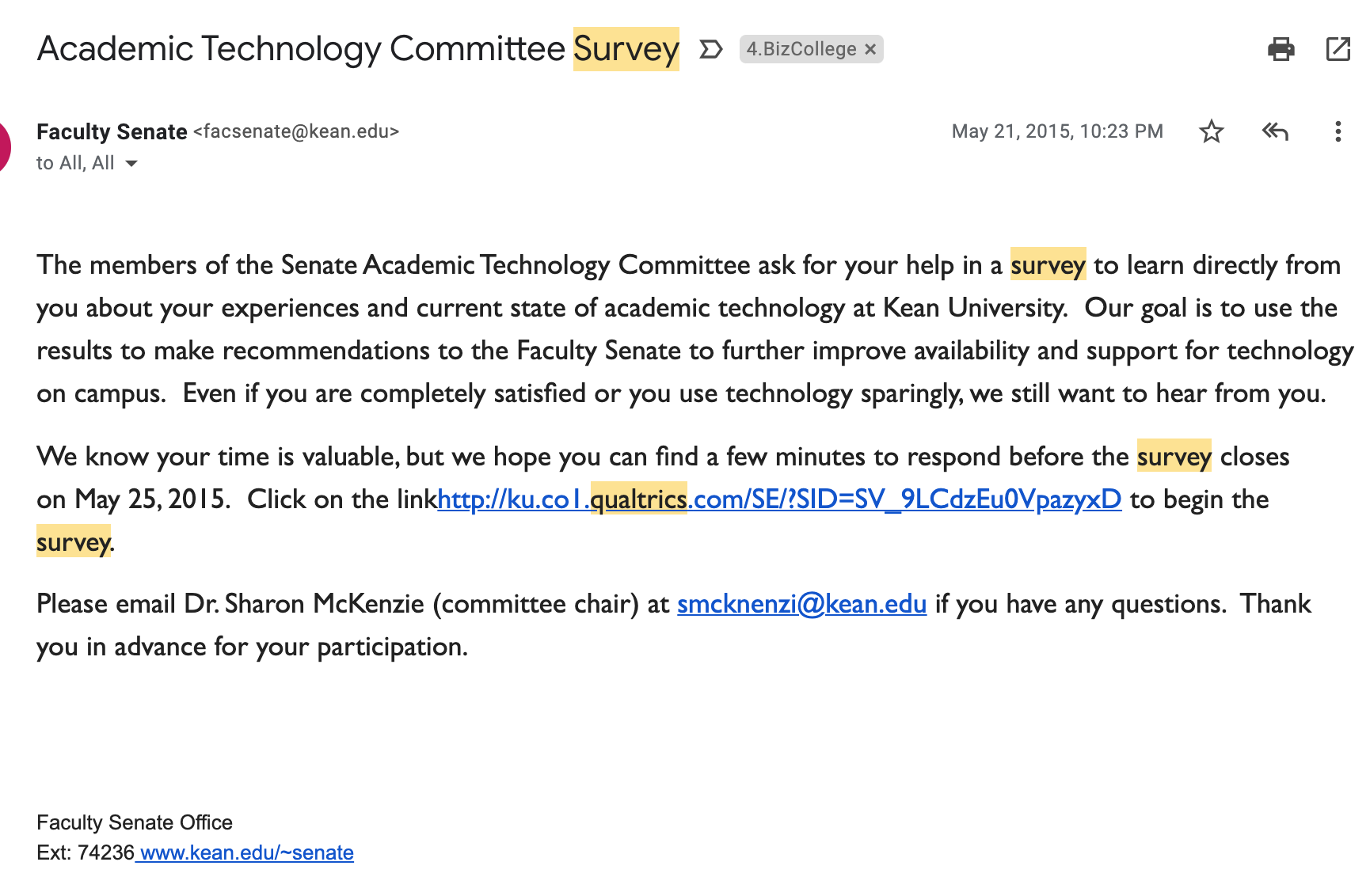 Anyone who has Kean ID / Password can use the Qualitrics as "Survey" Management System.
Please click the link:
Clicke the My Organization's Single Sign-On (SSO)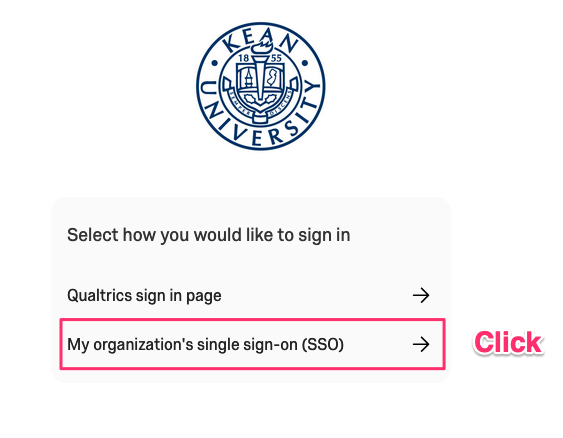 Log in with your Kean ID/ Password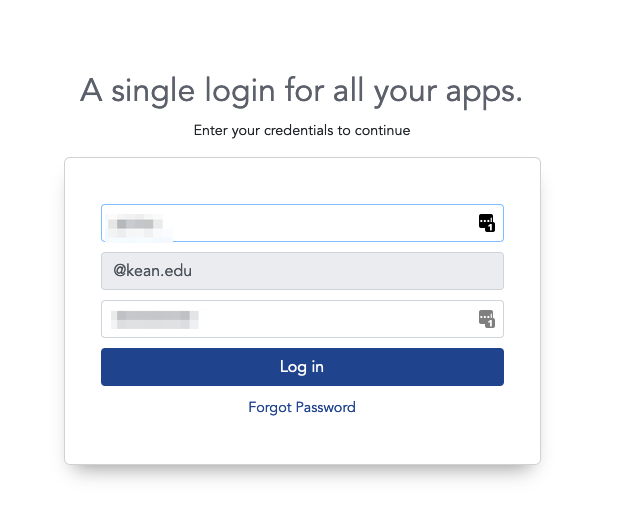 Now you can create, design, distribute, and collect Survey(s)!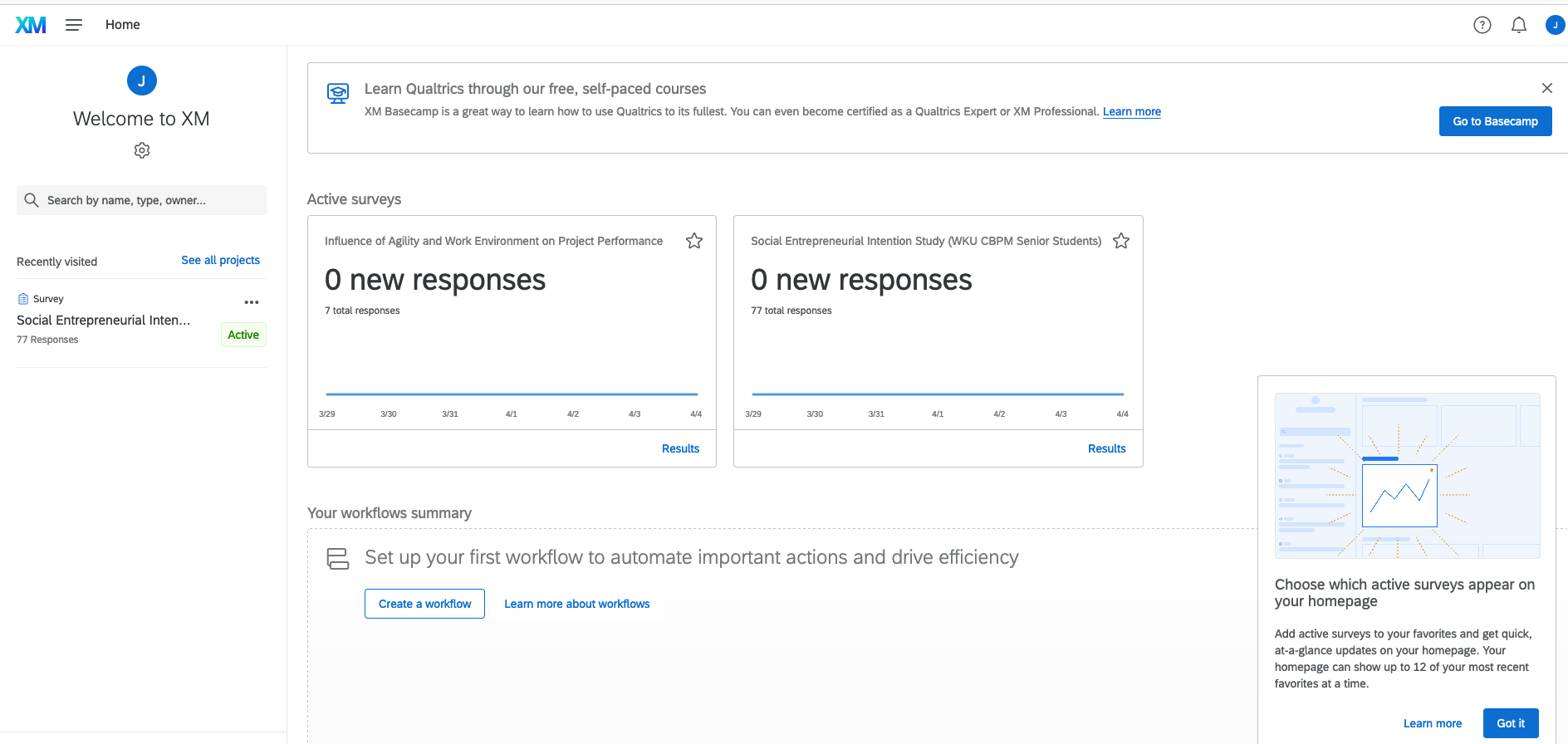 ================
2022.04.05: First Archive by Dr. Jerry Choi