How to Transfer Money from Wenzhou-Kean University (China) to (foreign) Home?
From Sept. 01, 2019, Wenzhou-Kean University (WKU) directly deposits salary of (foreign) faculty members on 'Chinese Bank Account'.
Transferring money from China to (foreign) home is becoming faculty members' responsibility.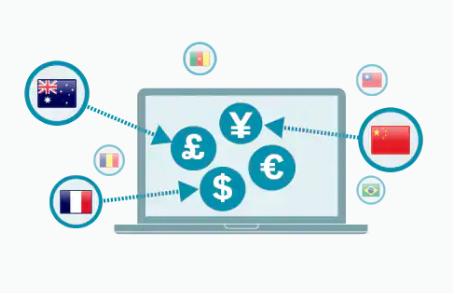 Monthly, A Chinese banks (ICBC) comes to campus and help WKU's foreign faculty members transfer money. But WKU faculty members need to be prepared to transfer money from a Chinese bank account to a foreign bank account.
ICBCBank address: No.99 Xiangyuan Road (near Shangri-La Hotel), Lucheng District, Wenzhou 温州市鹿城区香源路99号 工商银行Contact person: Mr. Li YiningPhone number:18658700005COVID Test requiredwithin 72 hours
For Bank of China user to make a transfer, please use the Li'ao Branch
BANK OF CHINABank address: 2nd Floor, Building A Chatang Huayuan, Li'ao Street, Ouhai District, Wenzhou. 温州市瓯海区丽岙街道茶堂花苑A幢2楼Contact person: YuliaPhone number:15067868575COVID Test requiredwithin 72 hours
[GUIDE] Transfer your salary to your home account (monthly or whenever you want) when the Chinese bank comes to the WKU campus.
Necessary Documents: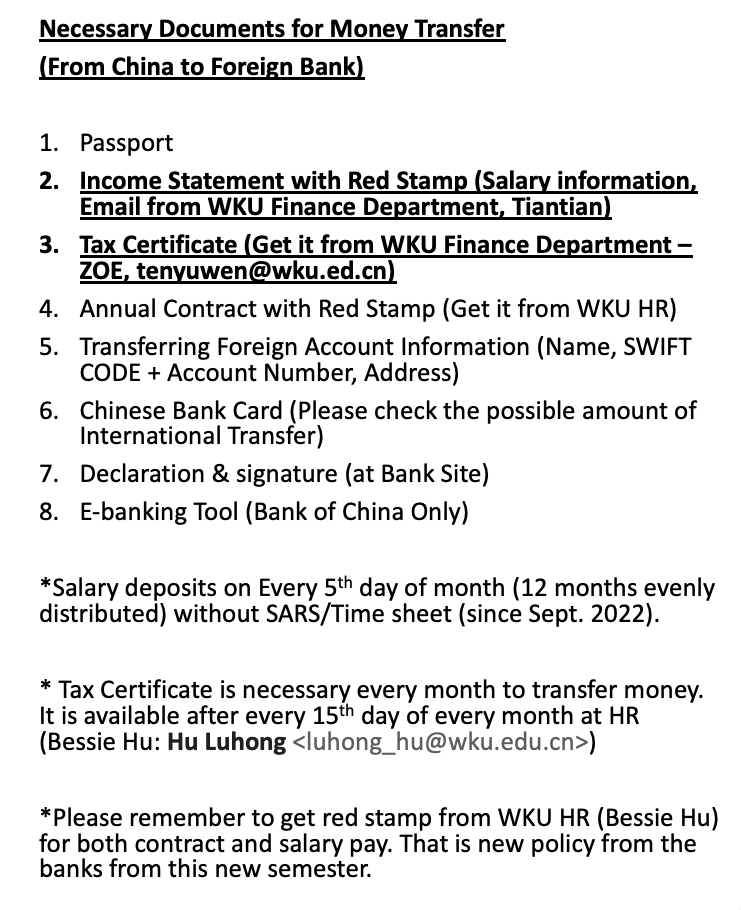 Updated Necessary Documents (2020 after COVID-19)
The document that banks require for international transactions are:
1.

Passport
2.

Income Statement with Red Stamp (Salary information, Email from WKU Finance Department,

Tiantian

)
3.

Tax Certificate (Get it from WKU Finance Department – ZOE,

tenyuwen@wku.ed.cn

)
4.

Annual Contract with Red Stamp (Get it from WKU HR)
5.

Transferring Foreign Account

Information (

Name, SWIFT CODE + Account Number, Address)
6.

Chinese Bank Card (Please check the possible amount of International Transfer)
7.

Declaration & signature (at Bank

Site)
8.

E-banking Tool (Bank of China Only)
*Salary deposits on Every 5

th

day of month (12 months evenly distributed) without SARS/Time sheet (since

Sept.

2022).
* Tax Certificate is necessary every month to transfer money. It is available after every 15

th

day of every month at HR (Bessie Hu:

Hu

Luhong

<

luhong_hu@wku.edu.cn

>

)
*Please remember to get red stamp from

WKU HR (Bessie Hu) for

both contract and salary

pay.

That is new policy from the banks from this new semester

.
Example of "Red Stamps" on Income Statement (Salary pay stub)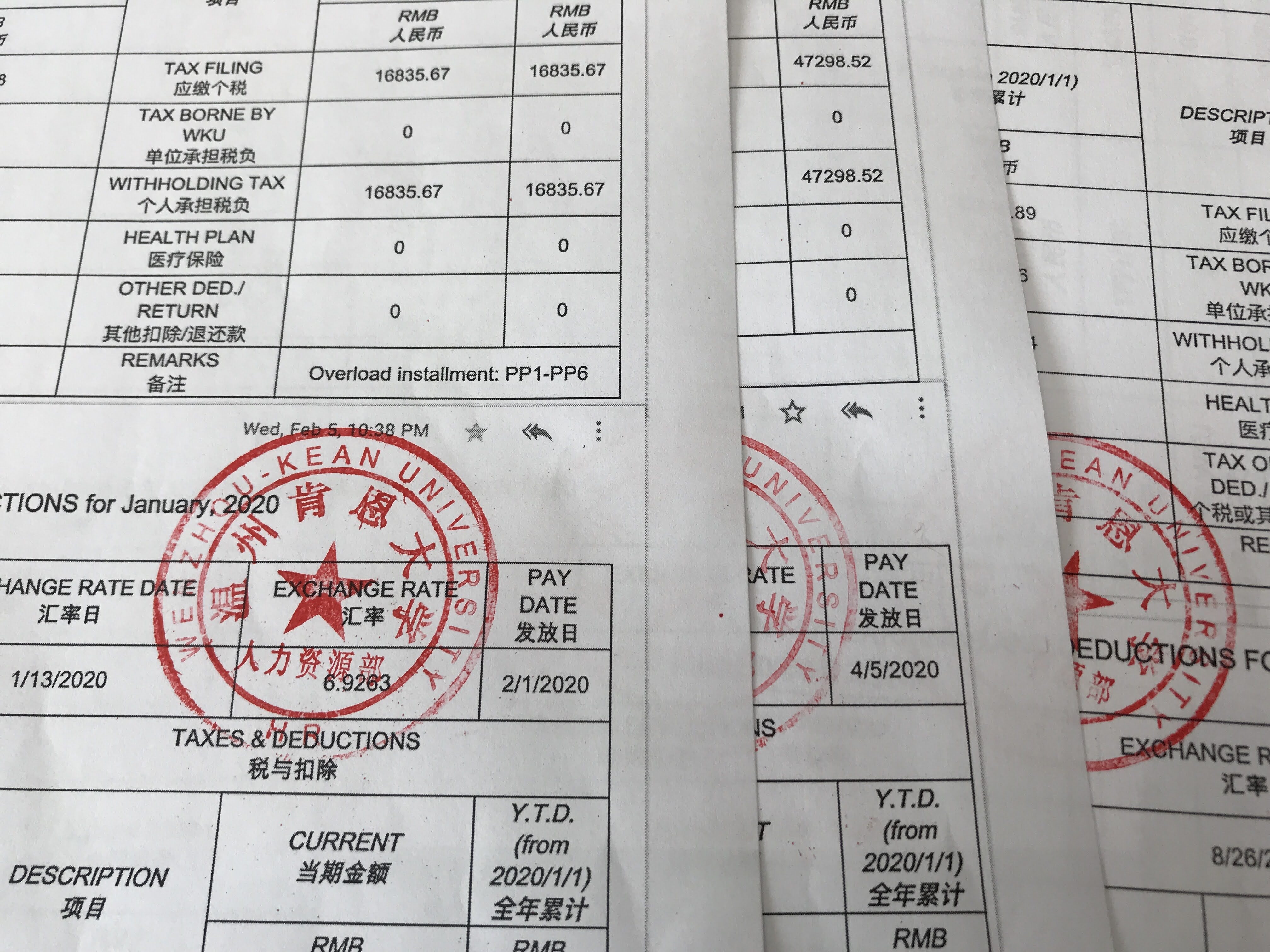 Example of "Red Stamps" on Annual Contract (Appointment letter)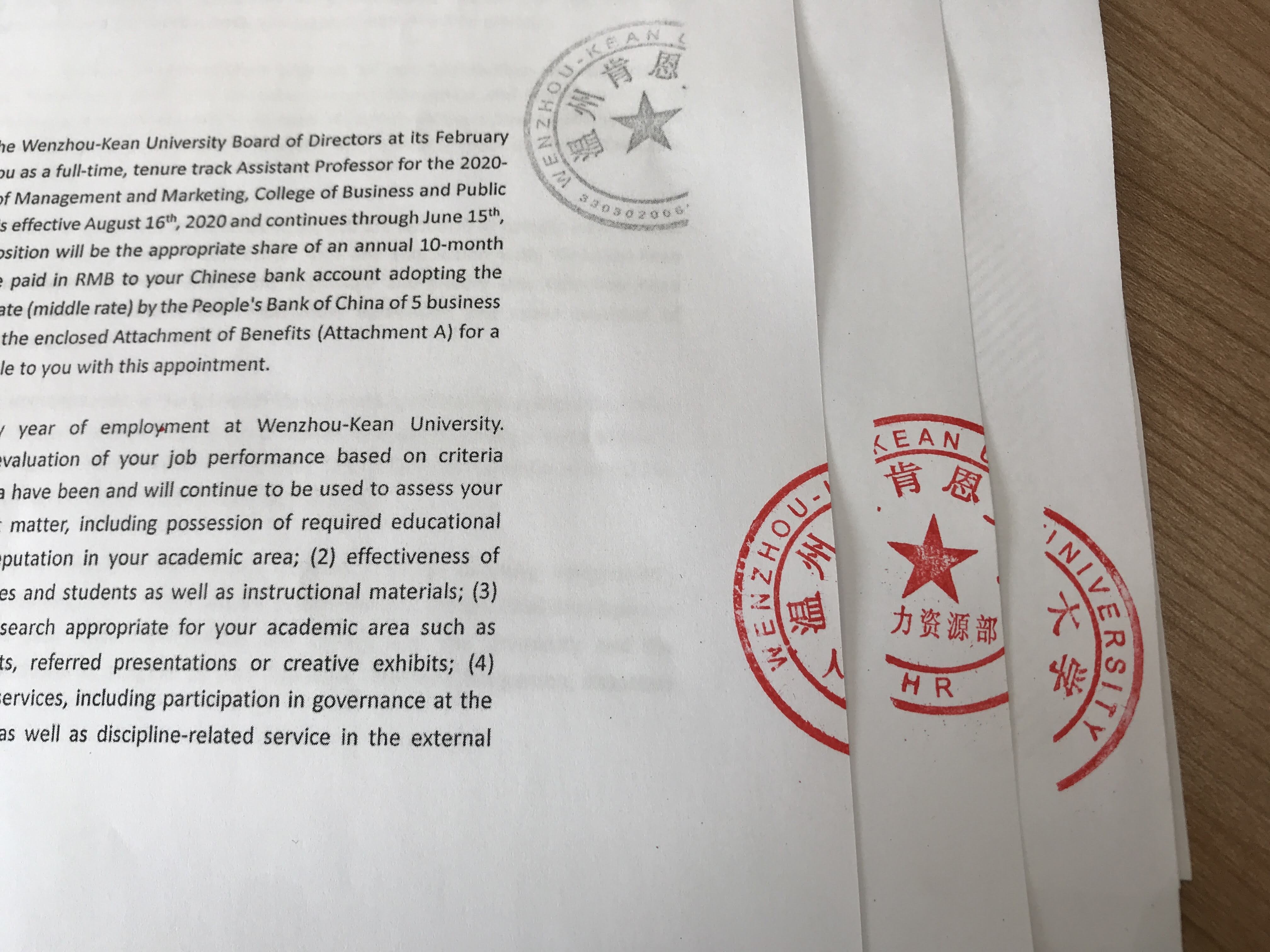 =============
[Suggestive Practice]
Living in China and transferring money to a (foreign) home is not an easy task, but it can be done smoothly if we can work together.
Here is a possible 'practice' to manage and to make international money transfer smoothly.
Make a primary account that has no 'International Money Transfer' limit.
China strictly controls 'international money transfer' especially from China to a foreign country. You need to open a primary account that has 'no international money transfer' at your Chinese domestic bank. You need to bring a few numbers of documents (such as Passport, Tax Record from the school's finance department, and Chinese domestic phone number) to open the account.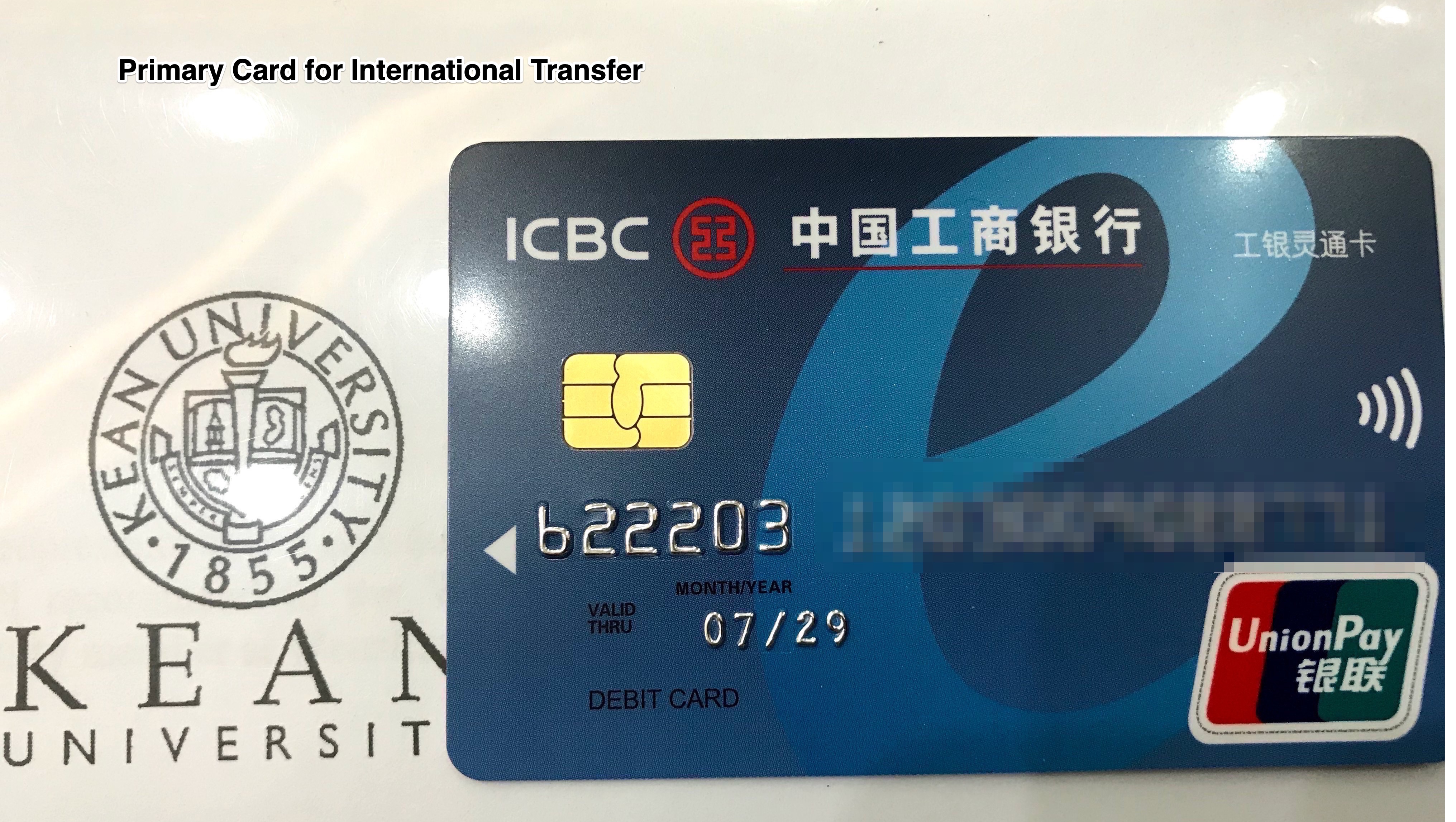 You may need to visit the bank physically at least one time to make the 'No Limit' primary account.
Here is the information of ICBC location.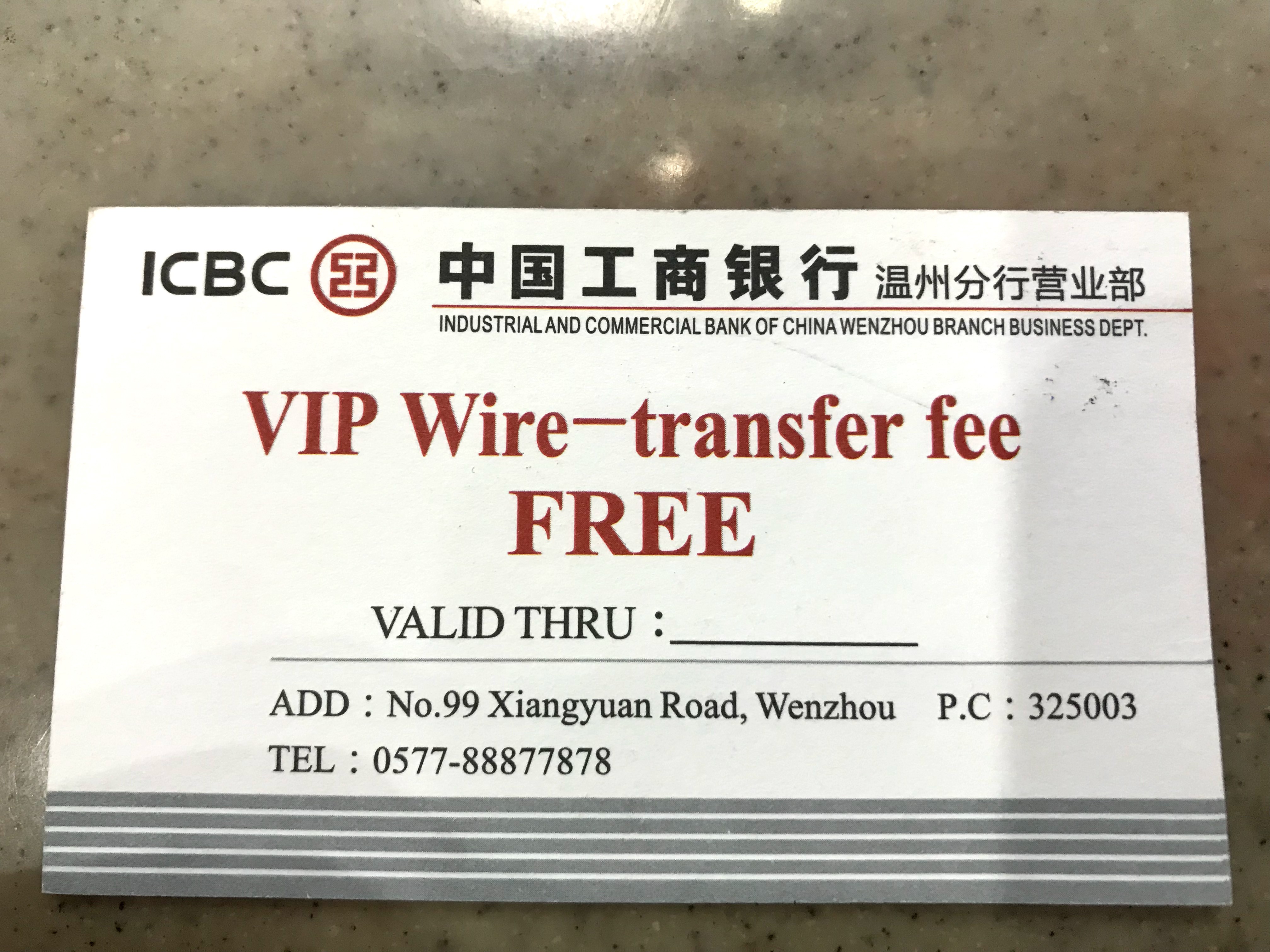 Contact: ICBC: Mr. Li Yining
No.99 Xiangyuan Road (opposite to Shangri-La Hotel) , Wenzhou
Mr. Li's Phone number: 18658700005 
Bank Tel: 0577-8887-7878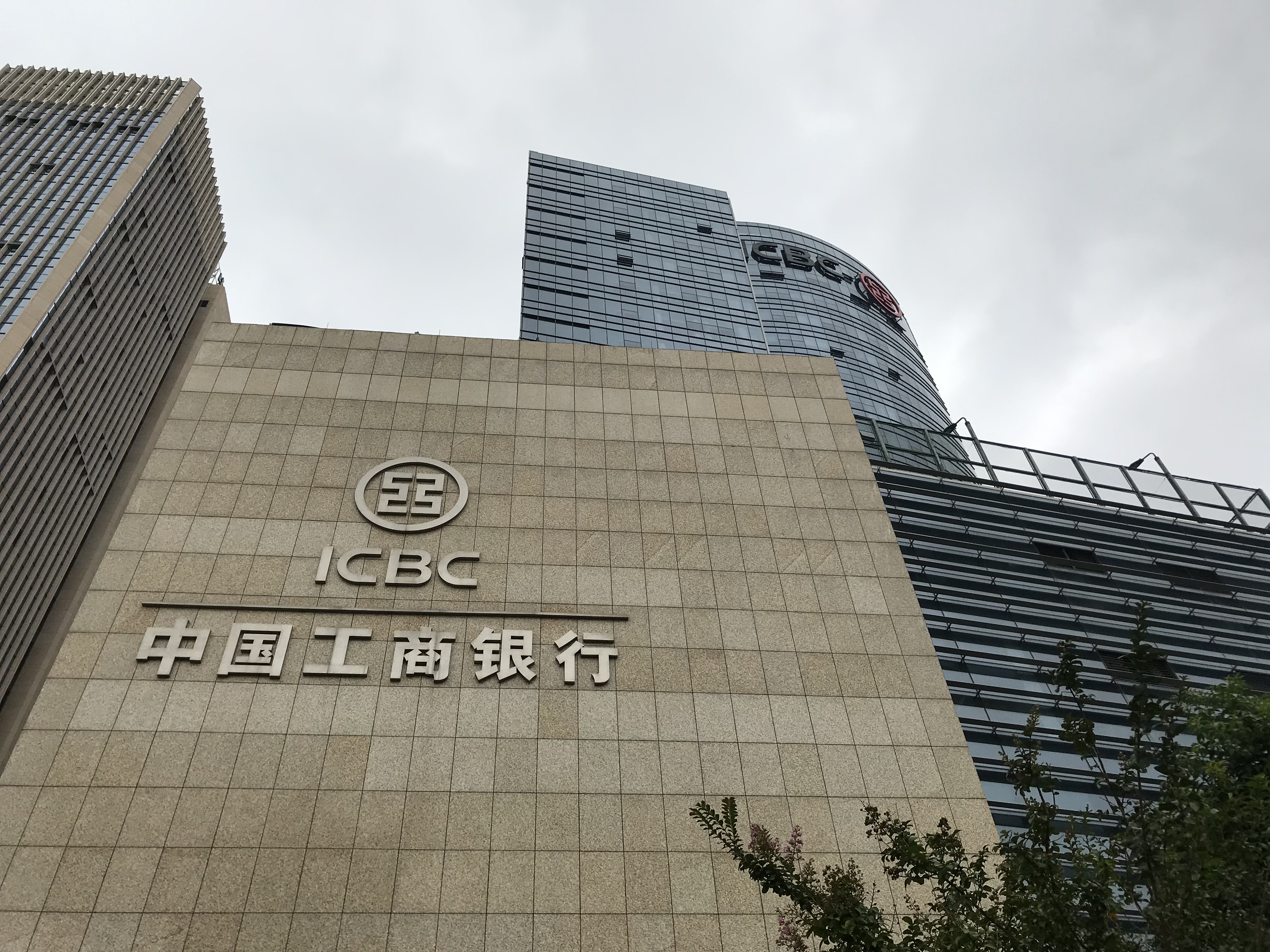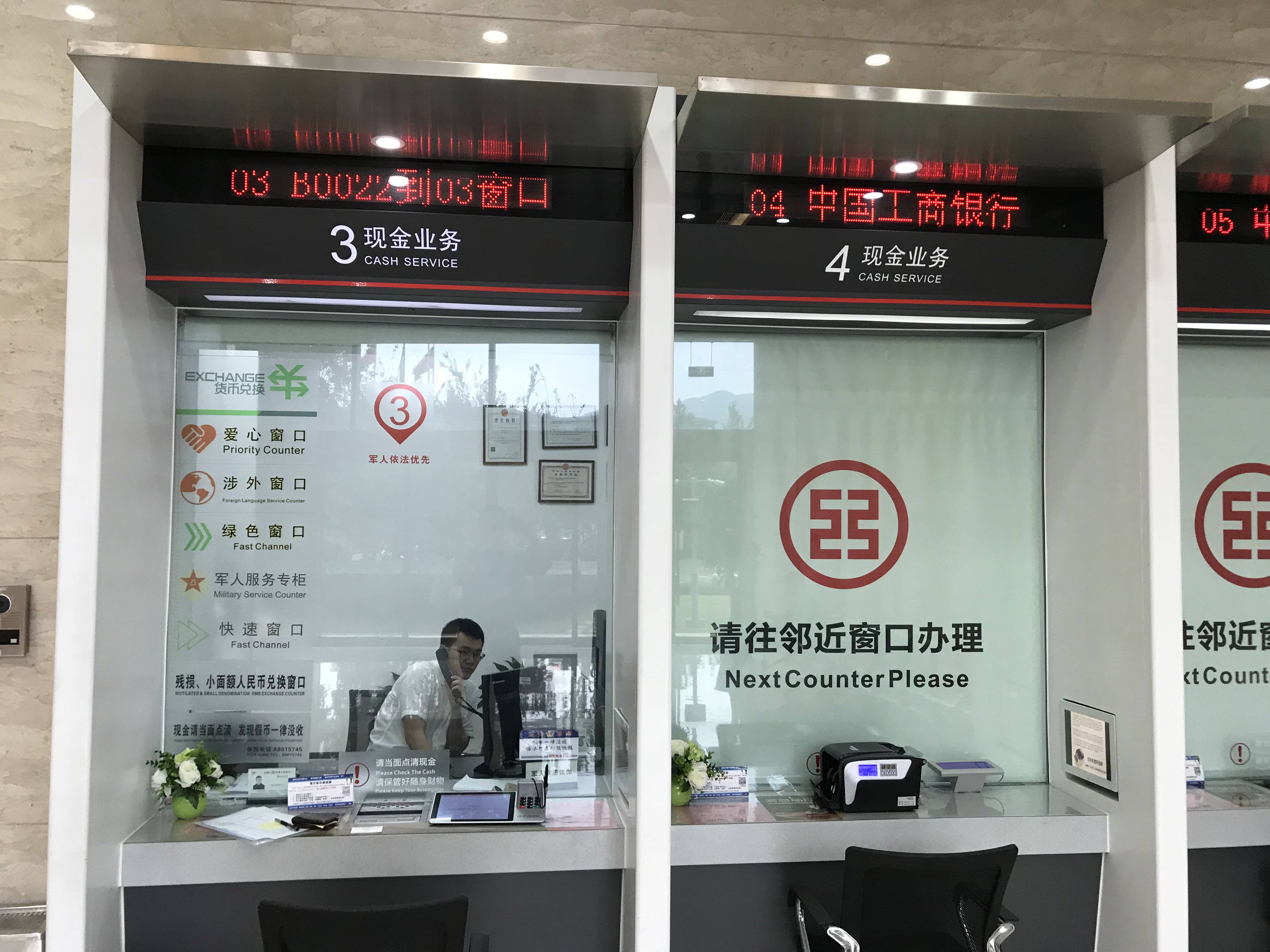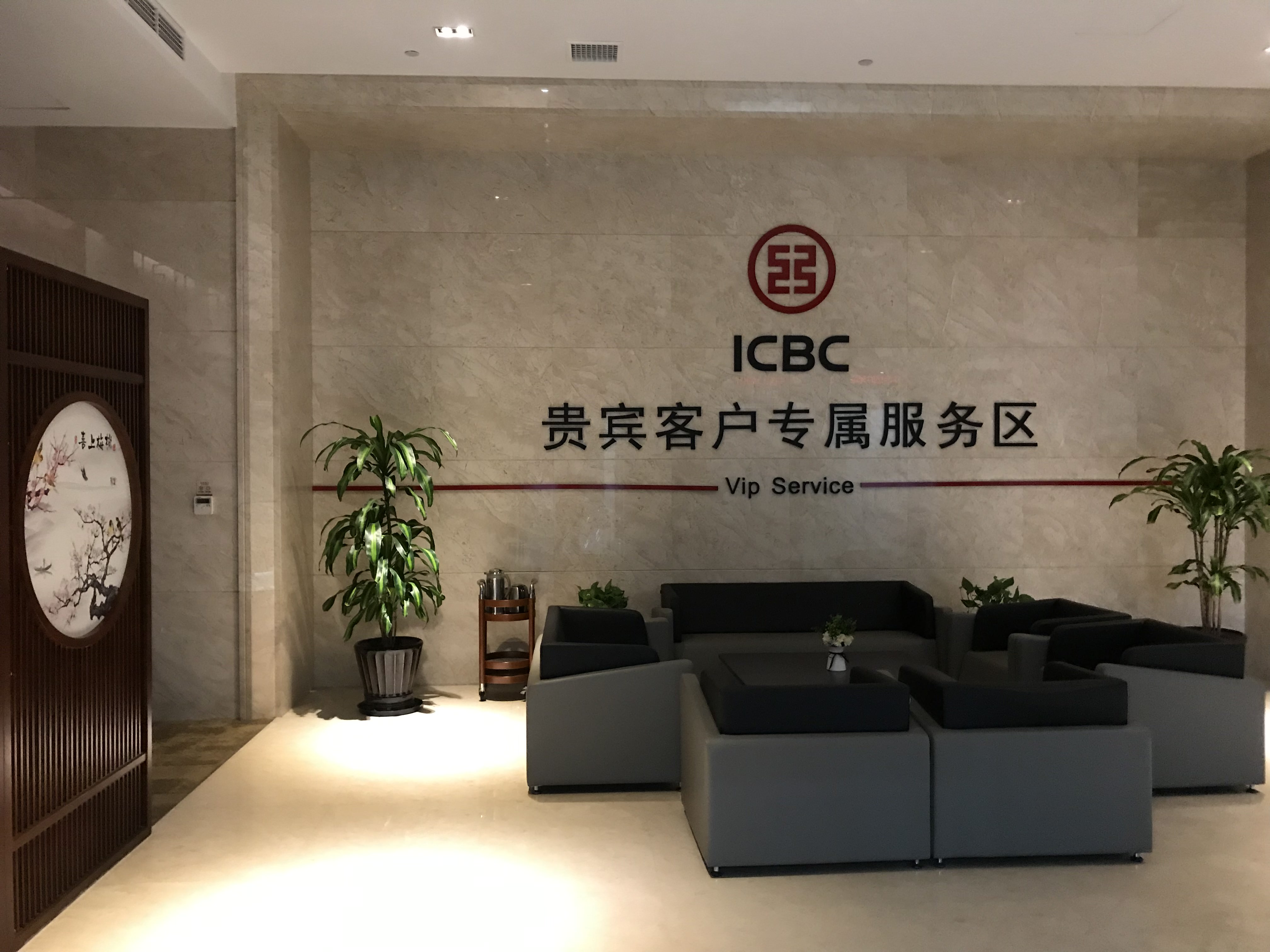 You can make a secondary account (10,000 RMB limited international money transfer) of living in China.
Separating international money transfer account from living expenses account can help us to manage money better. The living expenses secondary card can be used to pay Chinese domestic expenses (e.g. Alipay, Taobao, WeChat pay). When you come to your Chinese Bank, you can make a primary and a secondary account at the same time. And you can manage 'International Money Transfer Account' and 'Domestic transaction Account' separately.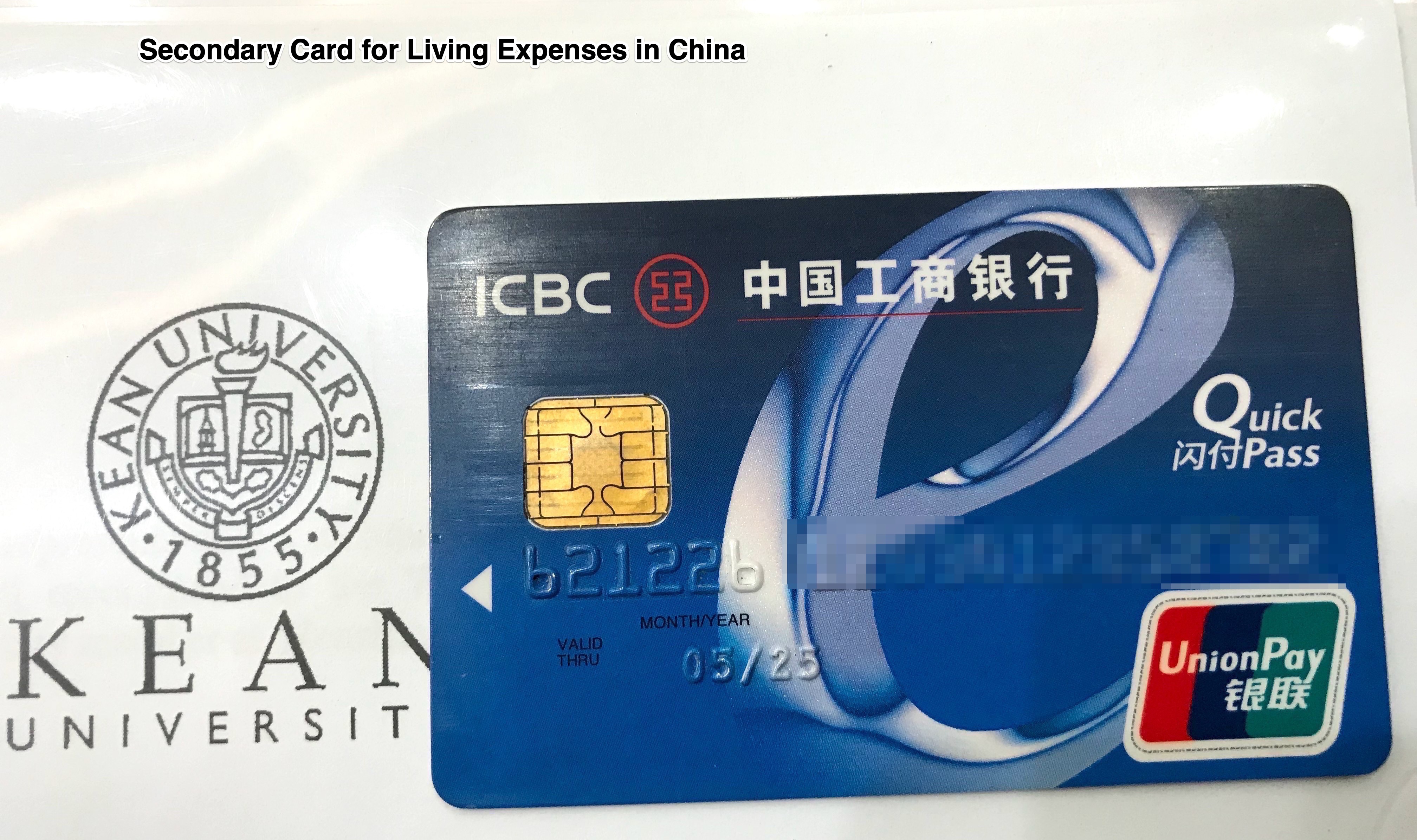 ==========
Sept, 2022: Amended practices (NO SARS/Time Sheet, 12month Evenly Distributed Salary Deposit)
Sept, 2021: Amended practice for COVID control
July 01, 2019: Initially Archived: Kean USA handed over all "People Management" including the Salary deposit affairs to Wenzhou side. Faculty members in Wenzhou campus get salary directly from Wenzhou campus via Chinese Bank Account.