완전히 성장한 어른만 채용 하는 7가지 기준
외부 기준:
책임감
상호이익 우선
경청하기
내부 기준:
명확한 미래상
확고한 가치관
관용
다중성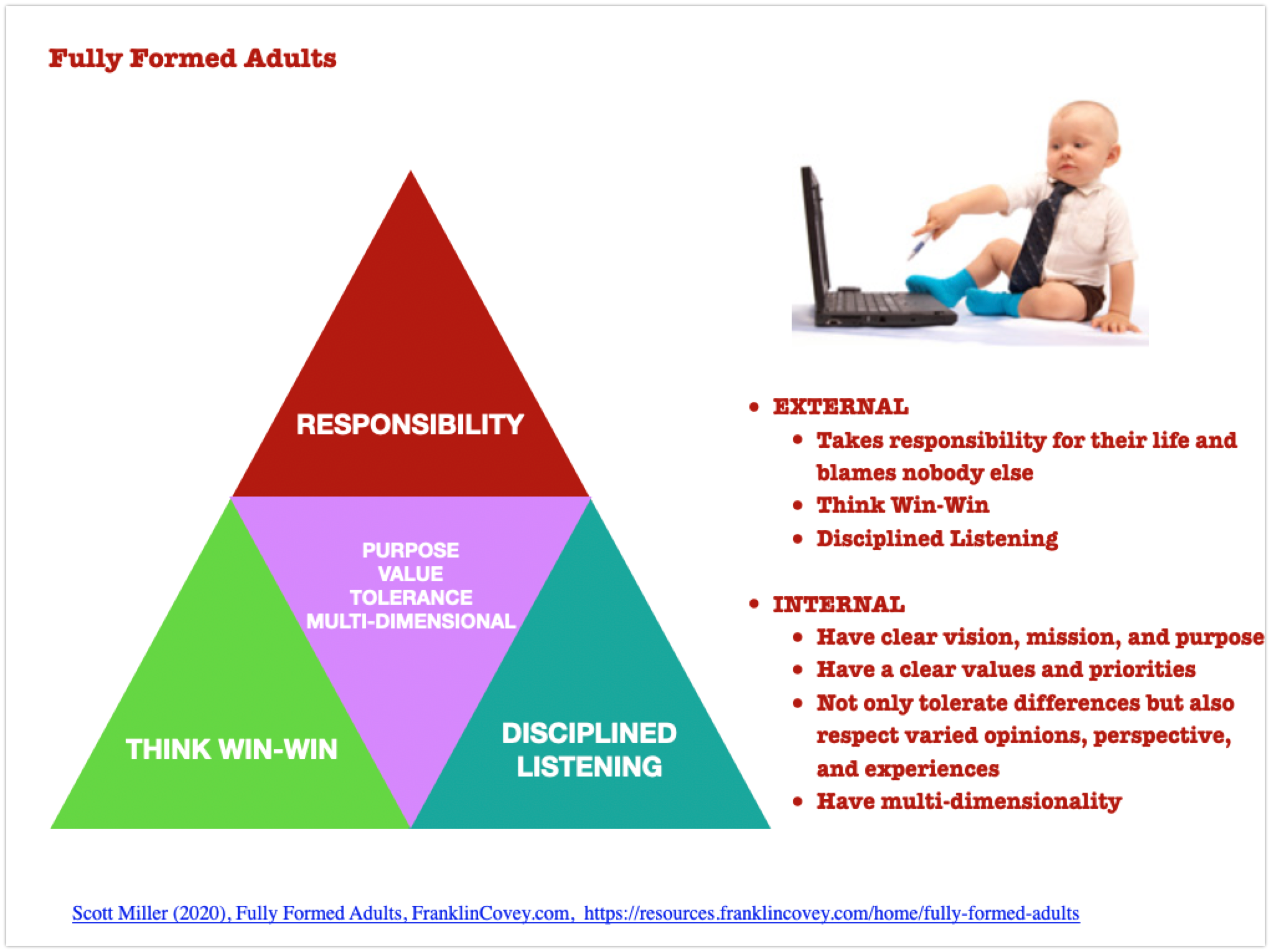 Seven Criteria to Hire Fully Formed Employees

EXTERNAL

Takes responsibility for their life and blames nobody else
Think Win-Win
Disciplined Listening
INTERNAL

Have clear vision, mission, and purpose
Have a clear values and priorities
Not only tolerate differences but also respect varied opinions, perspective, and experiences
Have multi-dimensionality
---
Fully formed adults.
더보기
That's the criteria for getting hired at Netflix. Or at least it was in the early years when Patty McCord was the chief talent officer. In my interview with her for FranklinCovey's On Leadership series, she talked about the genesis of the now-famous Netflix Culture Deck. A key standard for hiring was fairly simple—were you a fully formed adult? Patty also suggested that Reed Hastings, the CEO, challenged the idea by stating, "It's a journey; nobody is truly formed." But at least they should be well on their way.
What does a fully formed adult look like? Since my wife will read this, I'll admit upfront I certainly don't qualify—but in the immortal words of the late U.S. Supreme Court Justice Potter Stewart when describing obscenity, "I know it when I see it."
A fully formed adult? I know it when I see it.
Immediately a list of traits comes to mind:
Someone who takes responsibility for their life and blames nobody else. They recognize that their life, successes, and failures are byproducts of their decisions, not their circumstances. They calibrate their emotions and don't overreact to other people's crisis and insecurities.

They have a vision for what their life looks like and have discovered, or are uncovering, their mission and purpose. They build the capacity to look long term and think strategically about their decisions and actions.

These people are clear on their values and priorities and align their time, attention, and energy toward them. Their ability to resist the lure of urgency addiction is undeniable.

They enter all relationships, projects, meetings, and every interpersonal interaction thinking about how everyone can succeed. They truly want what's best for everyone, while recognizing that's not always possible and can, when needed, say no or agree to part ways, diplomatically with relationships intact.

While recognizing the value of strong verbal communication skills, they also understand the role empathy plays in all relationships and strive to achieve that through more disciplined listening skills. They selflessly invest in listening to others' situations and points of view without interrupting, judging, or jumping to conclusions.

They do not just tolerate differences, they actually value and respect varied opinions, perspectives, and fields of experiences. Their level of personal maturity drives a balance of curiosity and respect for other people, including and especially those most unlike themselves.

They're multi-dimensional. They live balanced lives by varying their interests and continually building their skills in every area of their life while encouraging others to do the same.
Those seven points are what quickly comes to my mind when I think about a fully formed adult.
About the Author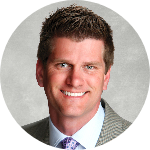 Scott Miller is a 23-year associate of FranklinCovey and serves as the executive vice president of thought leadership. Scott hosts multiple podcasts including FranklinCovey's On Leadership and Great Life, Great Career. Additionally, Scott is the author of the multi-week Amazon #1 New Release: Management Mess to Leadership Success: 30 Challenges to Become the Leader You Would Follow. Scott authors a weekly leadership column for Inc.com and is a frequent contributor for Thrive Global. Previously Scott worked for the Disney Development Company, having grown up in Central Florida, and currently lives in Salt Lake City, Utah, with his wife and three sons.