Legal / Legislative Status of Foreign Faculty Members at Kean University (Wenzhou campus).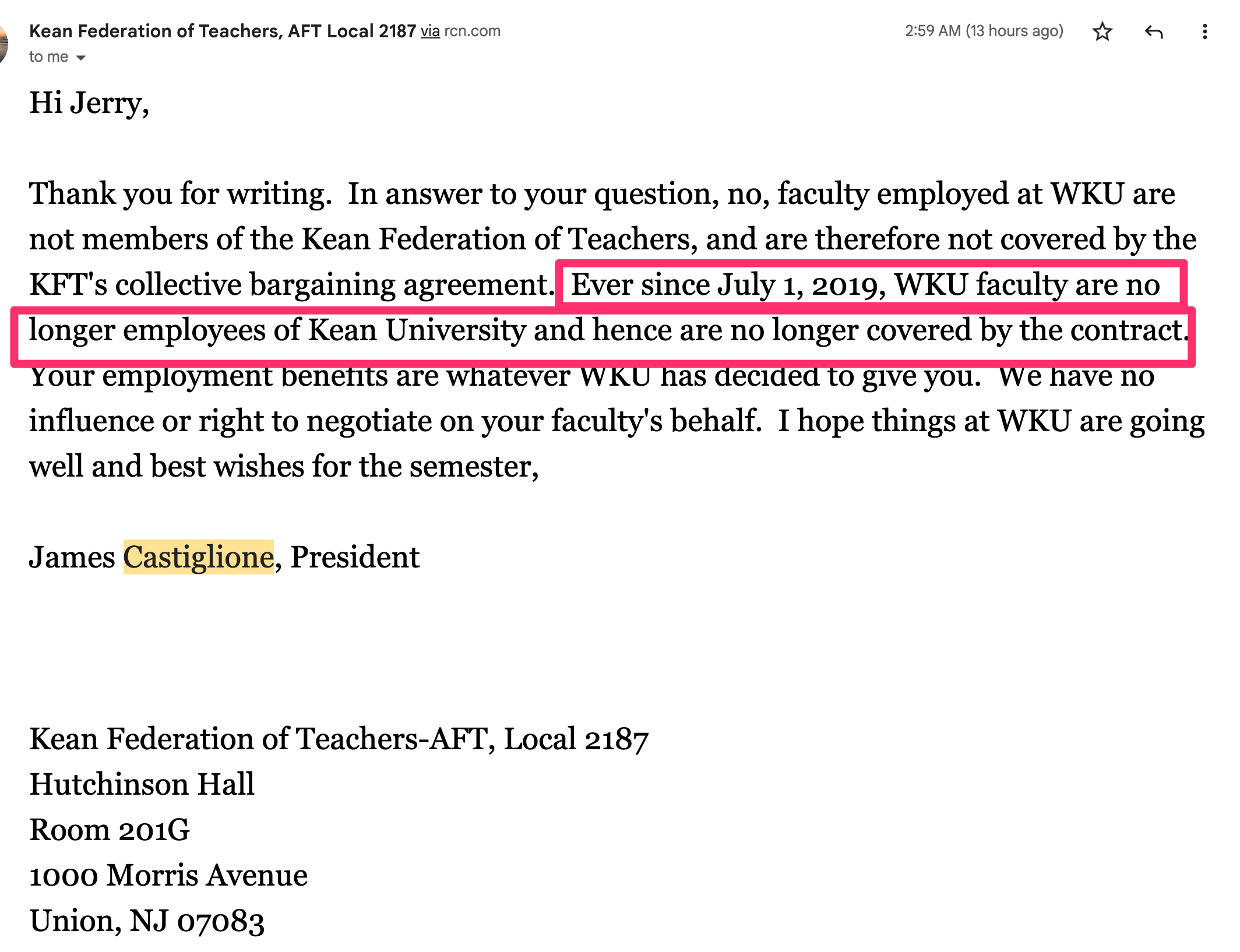 Thank you for writing. In answer to your question, no, faculty employed at WKU are not members of the Kean Federation of Teachers, and are therefore not covered by the KFT's collective bargaining agreement. Ever since July 1, 2019, WKU faculty are no longer employees of Kean University and hence are no longer covered by the contract. Your employment benefits are whatever WKU has decided to give you. We have no influence or right to negotiate on your faculty's behalf. I hope things at WKU are going well and best wishes for the semester,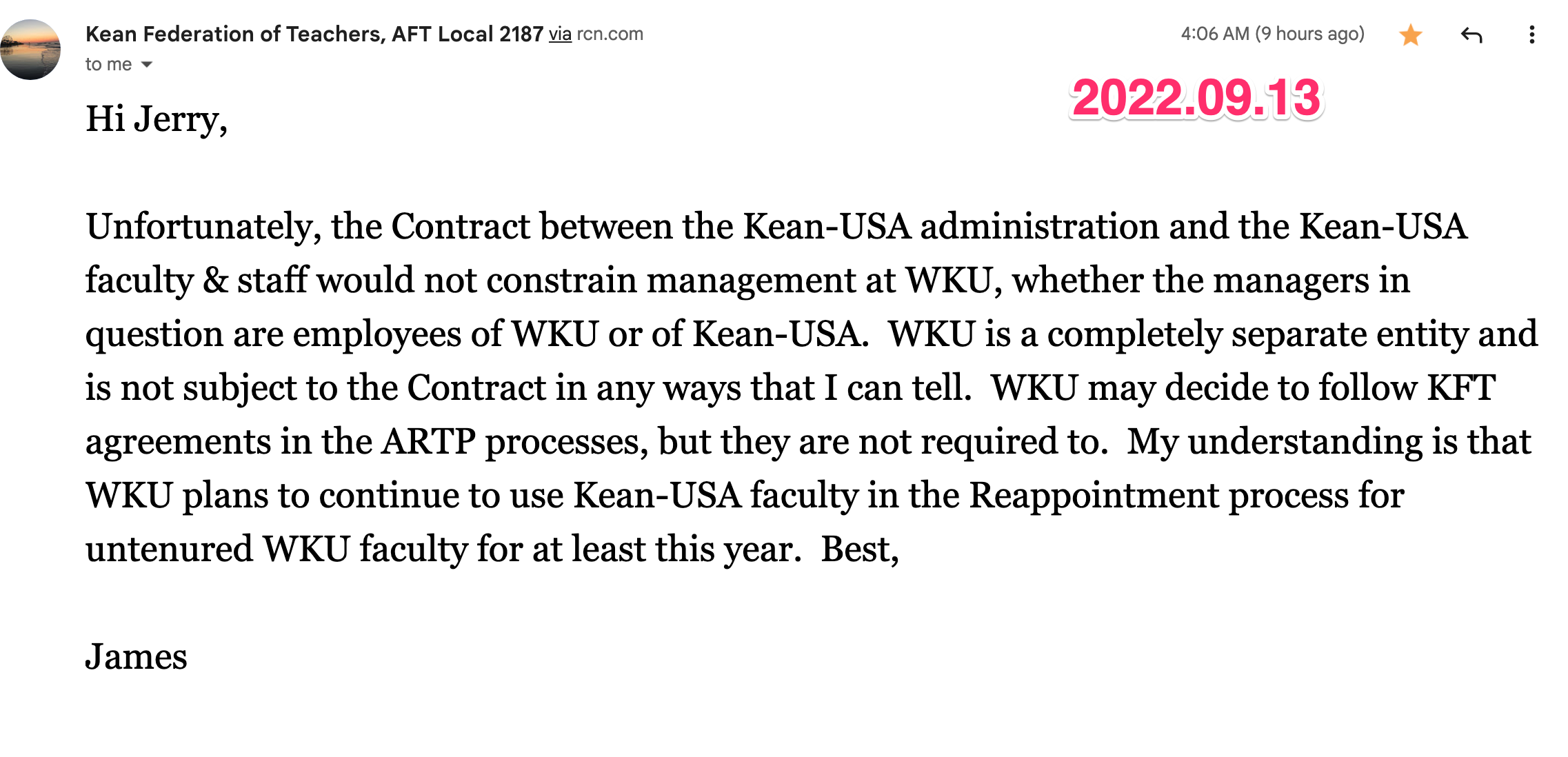 Unfortunately, the Contract between the Kean-USA administration and the Kean-USA faculty & staff would not constrain management at WKU, whether the managers in question are employees of WKU or of Kean-USA. WKU is a completely separate entity and is not subject to the Contract in any ways that I can tell. WKU may decide to follow KFT agreements in the ARTP processes, but they are not required to. My understanding is that WKU plans to continue to use Kean-USA faculty in the Reappointment process for untenured WKU faculty for at least this year. Best,
--------
2022.09.13: KFT (Kean Federation of Teacher's Union) confirmed that Wenzhou campus is not required to follow KFT Agreement in the ARTP process.
2022.09.12: KFT (Kean Federation of Teacher's Union) confirmed that Wenzhou campus faculty members are not protected by KFT since July 01, 2019.