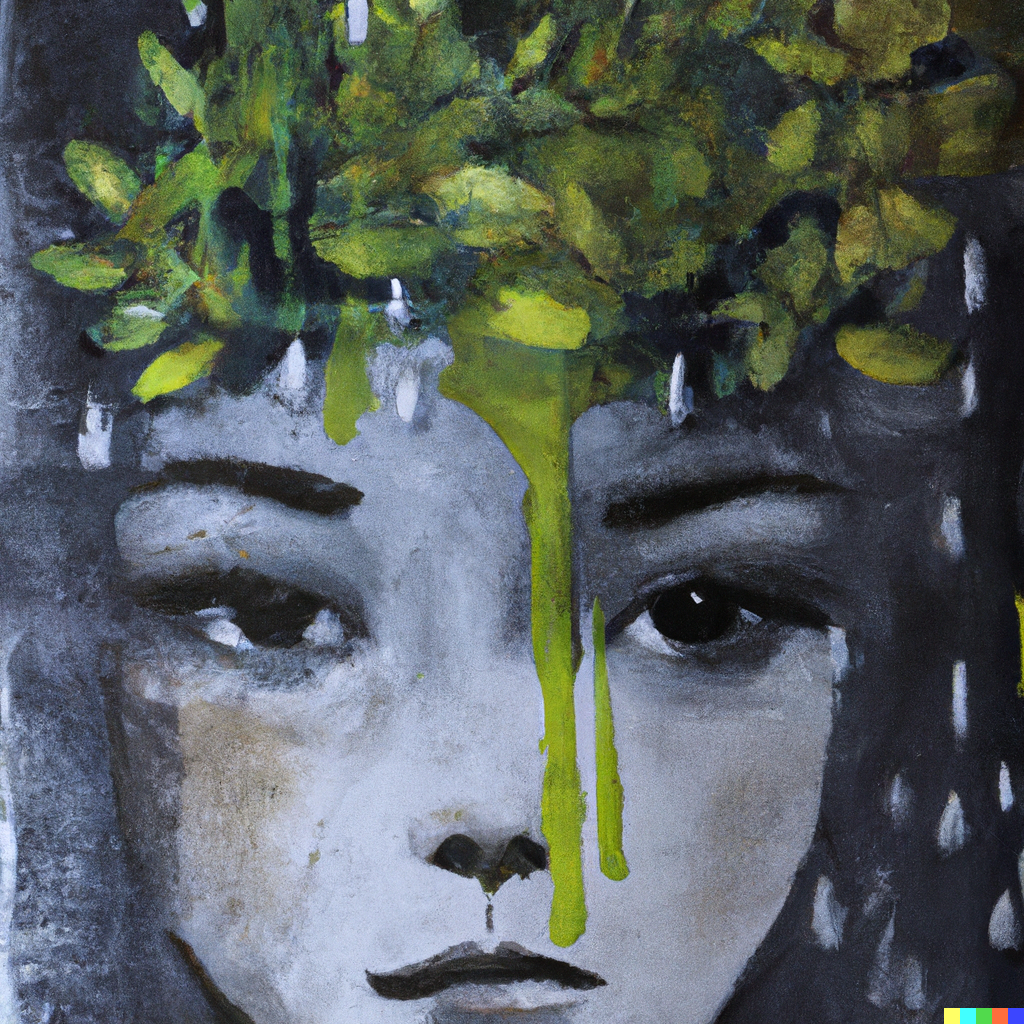 People grow with each tear like trees.
Like a tree that thrives with rain, A person grows with tears.
Each drop that falls, a lesson learned,
From hardships faced, new strengths are earned.
And just as roots dig deep and strong,
Our struggles teach us to belong.
To weather storms and stand up tall,
And rise above it all.
So let the tears that fall like rain, Nurture growth and ease the pain.
In the end, we'll surely see, The beauty of the person we've become.
---
사람들은 나무처럼 눈물로 성장합니다.
빗방울로 윤택해지는 나무처럼, 사람들은 눈물로 성장합니다.
떨어지는 각각의 눈물방울로부터 배움을 얻으며,
우리가 직면한 어려움에서 새로운 힘을 얻습니다.
그리고 뿌리가 깊고 강력한 것처럼,
우리의 고난은 우리가 속한 곳을 가르쳐줍니다.
폭풍우를 이겨내고 더욱 높이 일어서기 위해.
비처럼 떨어지는 눈물을 통해, 성장하고 고통을 극복해냅니다.
그래서 결국은 아름답게 성장한 우리 모습을 볼 수 있을 것입니다.
---
人们如同树木一般,用泪水滋养成长。
像树木因雨而茁壮成长,
人也因泪水而成长。
每一滴落下,都是一个教训,
从面临的困难中,获得新的力量。
就像树根扎得深而坚固,
我们的挣扎让我们找到归属。
在风雨中屹立不倒,超越一切。
所以,让落下的泪水滋养成长,减轻痛苦。
最终,我们一定会看到,我们已经成为了一个美丽的人。
(Providing a response to an inquiry posed by an MBA student on "How can I align myself with a job or organization?")

Choi, Jeonghwan(Jerry), 2023. 03. 25