Artificial Intelligence Assisted Thesis Writing Tips!
AI-assisted thesis writing harnesses the power of artificial intelligence to streamline and enhance academic compositions. Tools like ChatGPT and QuillBot offer paraphrasing assistance, ensuring content uniqueness and clarity. Grammar checkers with AI capabilities, like Grammarly, provide real-time feedback on syntax, tone, and clarity, while platforms like Zotero employ AI for efficient citation management. AI-driven research tools can suggest relevant literature, optimizing the literature review process. Additionally, AI summarizers can condense lengthy articles, saving time during research. Embracing AI tools in thesis writing not only ensures a polished output but also makes the research and writing process more efficient and focused.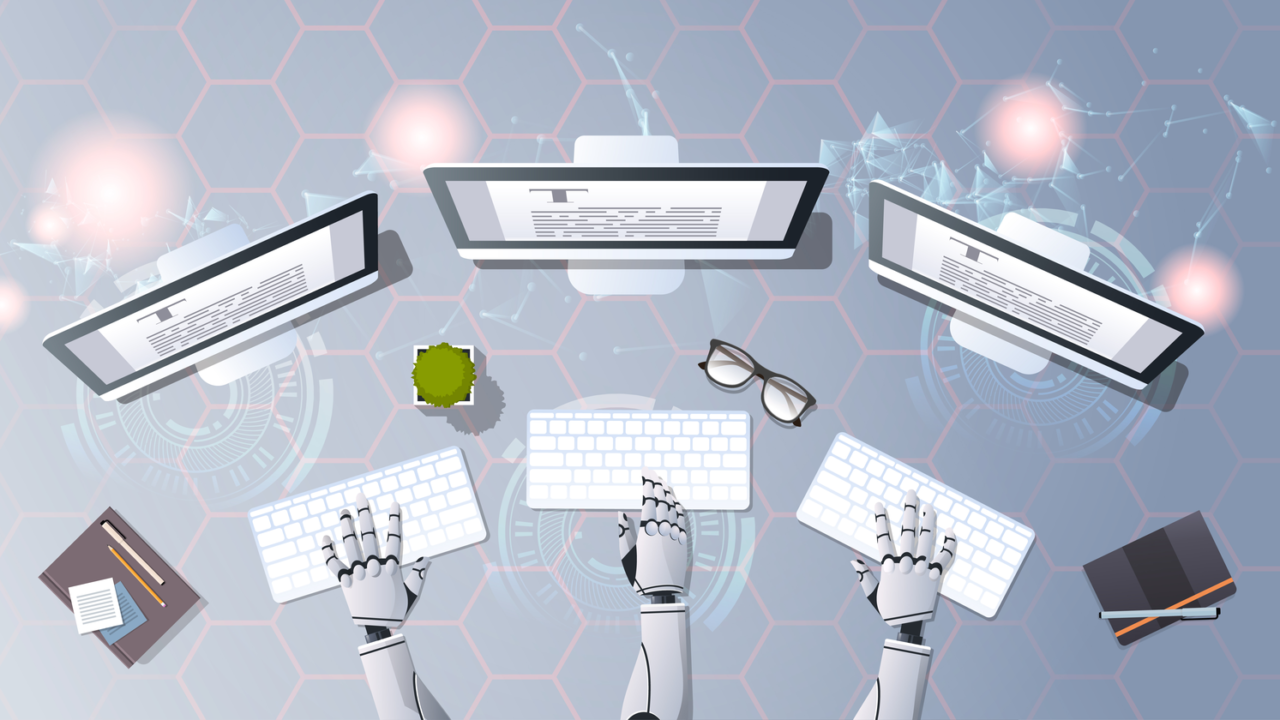 Before feeding data into the AI, it's advisable to draft a preliminary outline of your research concept using the "Brief Description of a Study" template, attributed to Professor Ronald L. Jacobs of UIUC. This instrument aids in structuring a unique research endeavor.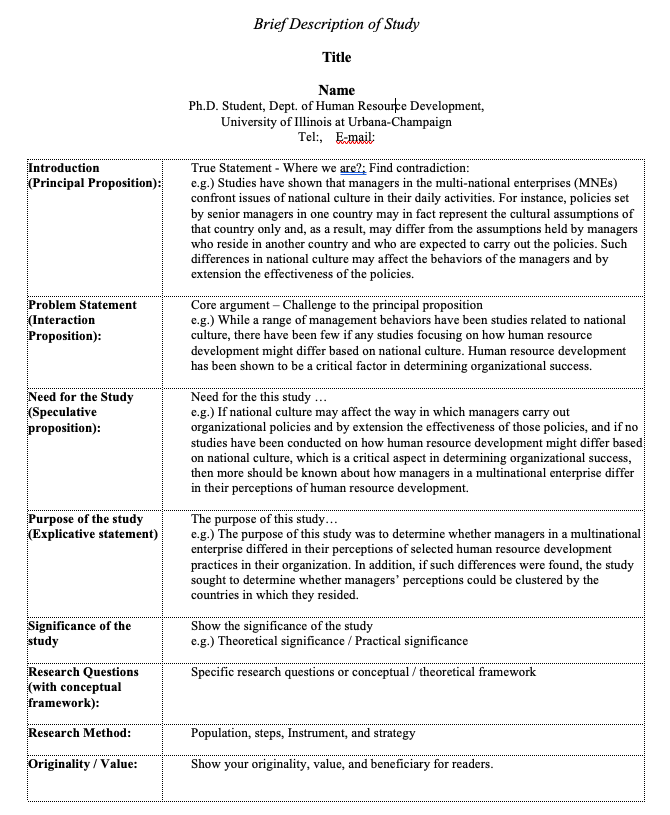 Prompt Example for Thesis Writing:
I am a master student in the graduate school of Managerial science specialized in XXX management.
I would like to write a master thesis for graduation.
Please write a Thesis within 10000 words with following information:
Write sentences professionally and acacemically with relatively higher perplexicity to avoid AI detector and plagiarism.
- Following (Describe this part as detail as possible) -
1) The research purpose is to [investigate the effects of xxx management onto xxx in the the xxx management field of study.
2) The research method is quantitative survey for workers at xxx company in the field of xxx (> 300 employees).
3) Basic Descriptive and Inferential Statistical methods such as Structural equation modeling methods will be used to examine the proposes hypotheses.
4) If possible, please indicate the reliable scholarly reference from Scopus or Web of Science with APA 7 style as much as possible.
---
Thesis (Dissertation) Structure (For Quantatiative Method)
[Cover Page]: Title, Name, Insitution
Table of Contents

List of Figures

List of Tables
Abstract
Chapter 1. Introduction:
Background of the Study:

Problem Statement:

Need for the Study

Purpose of Study

Research Questions

Significance of the Study

Definition of Terms

Limitations

Summay of the Chapter 1

Overview of the study
Chapter 2. Literature Review:
Theory and Hypothesis

Overview of "AAA"

Literature Review of of AAA

Overview of "BBB"

Hypothesis 1: AAA has a positive relationship with BBB

Overview of "CCC"




Hypothesis 2: BBB has a positive relationship with CCC

Overview of "DDD"

Hypothesis 3: AAA has a positive relationship with CCC

Hypothesis 4: BBB mediate the relationship between AA and CCC
Chapter 3. Method:
Research Design

Population and Sample

Mesurement Instrument

Data Collection Procedure

Data Analysis Strategy

Summary
Chapter 4. Results:
Demographic Information

Measurement and Validity Issues

A Framework for Data Analysis

Descriptive Statisticas and Reliability Test

Hypothesis Testing Results

Summary of Chapter 4
Chapter 5. Discussion
Summary

Conclusion

Theretetical Implications

Practical Implications

Limitation

Suggestions for Future Research
Refefrence
Appendix A: Survey Instrument
Appendix B: Survey Recruiting Letter and Consent Form
Appendix C: IRB Approval Letter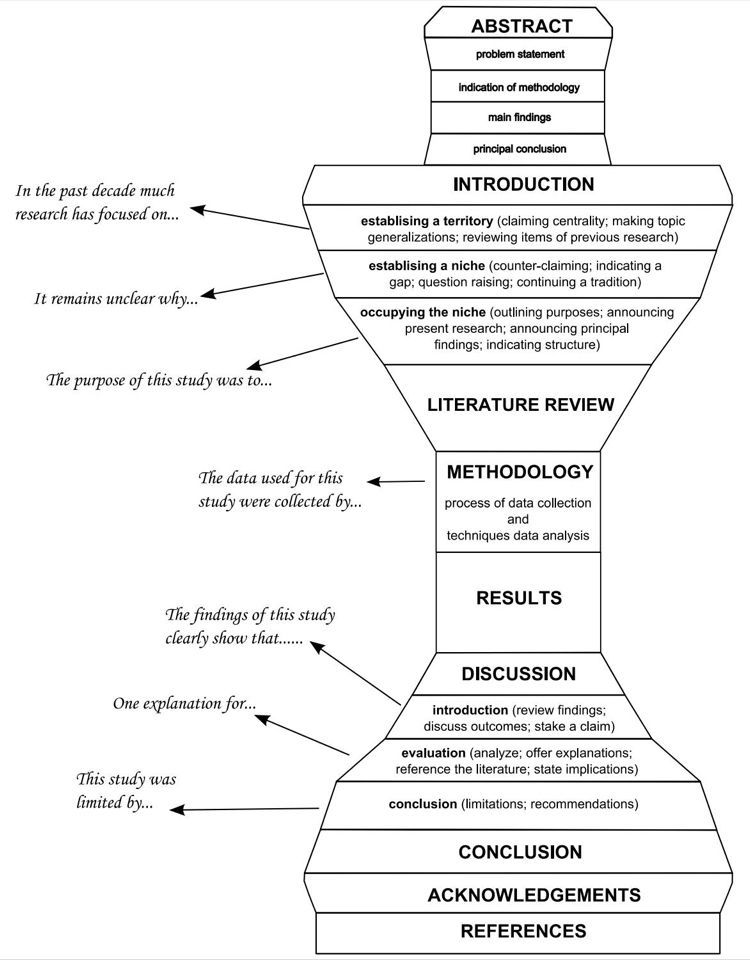 ** For APA (American Psychology Association) 7 Style, You can refer to this Website:
https://owl.purdue.edu/owl/research_and_citation/apa_style/apa_formatting_and_style_guide/index.html
---
AI Assisted Tools
1. ChatGPT : https://chat.openai.com/
ChatGPT, developed by OpenAI, is a state-of-the-art conversational artificial intelligence model. Stemming from the GPT (Generative Pre-trained Transformer) series, it's designed to generate human-like text based on the patterns it learned from vast amounts of data. ChatGPT is often used for tasks ranging from answering questions to crafting coherent and contextually relevant paragraphs, making it a valuable tool for various applications, including aiding in academic research and thesis writing. Its ability to understand and generate content based on user prompts offers researchers an innovative way to streamline information processing and synthesis.
(alternatives)
(Korean)
2. Quillbot : https://quillbot.com/
QuillBot is an AI-powered writing and paraphrasing tool designed to assist users in improving the quality and originality of their content. Leveraging advanced machine learning algorithms, QuillBot rephrases sentences, paragraphs, or articles, maintaining the original meaning while ensuring the output is fluent and coherent. Particularly beneficial for thesis writing, it aids researchers in avoiding plagiarism, refining their language, and enhancing the overall readability of their work. With multiple modes and styles available, users can tailor the output to fit their specific needs, making it an invaluable asset for academic endeavors.
alternative: https://jenni.ai/
alternative: https://consensus.app/
3. ChatPDF or ChatGPT Plugin (AskyorPDF)
ChatPDF is an innovative tool designed to streamline the process of extracting information from PDF documents. By leveraging advanced vector database technology, ChatPDF allows users to quickly search and retrieve specific details from a PDF by simply providing a URL or a document ID. Especially beneficial for researchers and students engaged in thesis writing, this tool eliminates the tedious task of manually sifting through lengthy documents. Users can pose questions or queries, and ChatPDF scans the stored PDF to provide precise answers, even specifying the page number where the information is located. This efficiency can significantly expedite the research and citation process.
3. LineBreak Remover: https://removelinebreaks.net/
Removelinebreak is a handy digital tool designed to eliminate unnecessary line breaks from texts, ensuring a seamless and consistent flow of content. For thesis writing, where formatting and presentation are paramount, removelinebreak can be invaluable. By automatically converting disjointed and broken paragraphs into coherent ones, it aids in achieving a polished and professional document appearance. This tool not only streamlines the editing process but also ensures that content, especially when transferred from digital sources or PDFs, maintains its structural integrity. For academic writers, it's a quick solution to a common formatting challenge, enhancing readability and presentation quality.
4. Zotero https://www.zotero.org/
Zotero is an indispensable tool for academic writing, particularly for thesis compositions. As a free, open-source reference management software, Zotero simplifies the process of collecting, organizing, and citing research materials. With browser integration, it effortlessly captures sources from various databases, e-journals, and websites. Its intuitive interface allows users to categorize references, attach PDFs, and make annotations. Most notably, Zotero seamlessly integrates with word processors, enabling automatic in-text citations and bibliography generation in numerous citation styles. For thesis writers, Zotero streamlines the arduous task of citation management, ensuring accuracy and consistency throughout their work.
[alternatve] https://www.mendeley.com/
---
Extra Tools:
PromotGenie: English Prompt - Korean Prompt (Interchange)
For more AI assisted acacemic thesis writing tools here are several more options: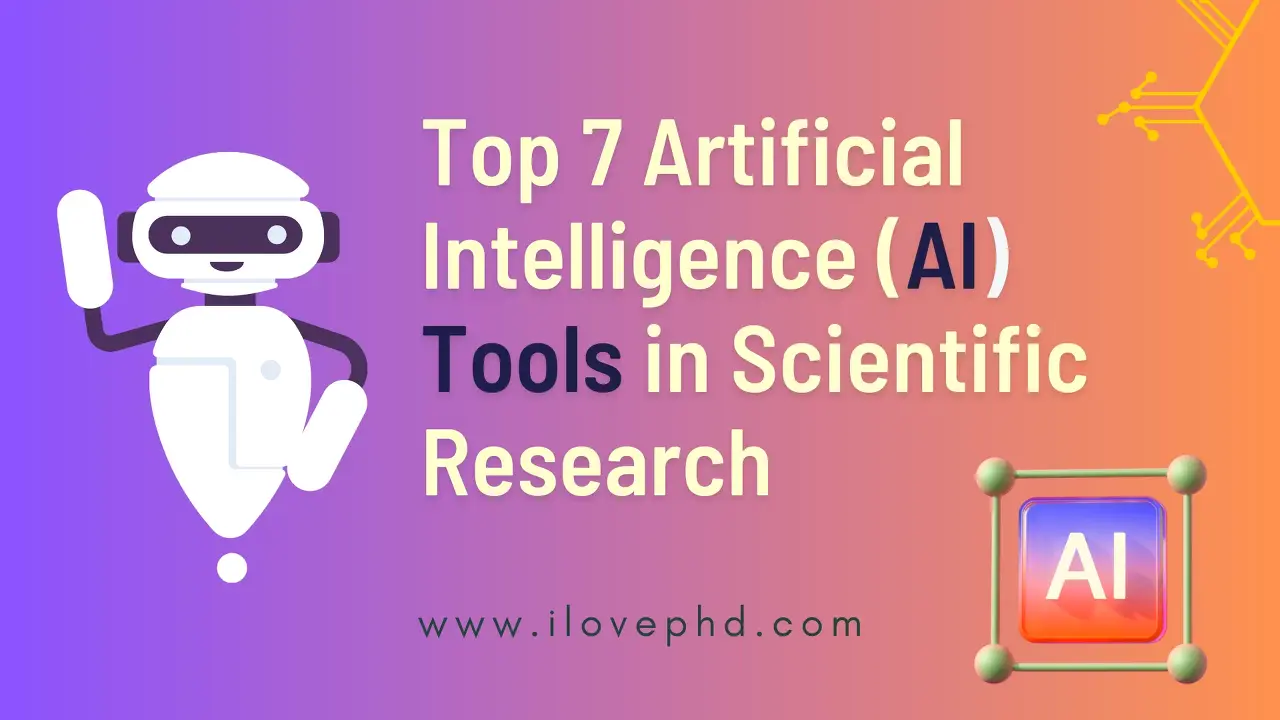 https://www.ilovephd.com/top-7-artificial-intelligence-ai-tools-in-scientific-research/?expand_article=1

=====
2023. Aug. 12: Updated Stucture of Thesis and Added Brief Description of Study
2023. Aug. 11: Updated Thesis Structure based on Dr. Choi's Dissertation at University of Illinois at Urbana-Champaign
2023. Aug. 06: Intitially Archived.