Empowering Patients for Proactive Engagement in Modern Healthcare Through Personal Healthcare Charts! (by Dr. Jerry Choi)
개인 건강 관리 차트를 활용한 환자의 적극적 건강관리 참여 강화! (최정환 박사)
In today's healthcare framework, the emphasis on proactive patient involvement is undeniable. As healthcare models shift from focusing on sheer volume to emphasizing value, the active participation of patients in their healthcare journey is not only beneficial but essential for enhancing outcomes and curtailing expenses.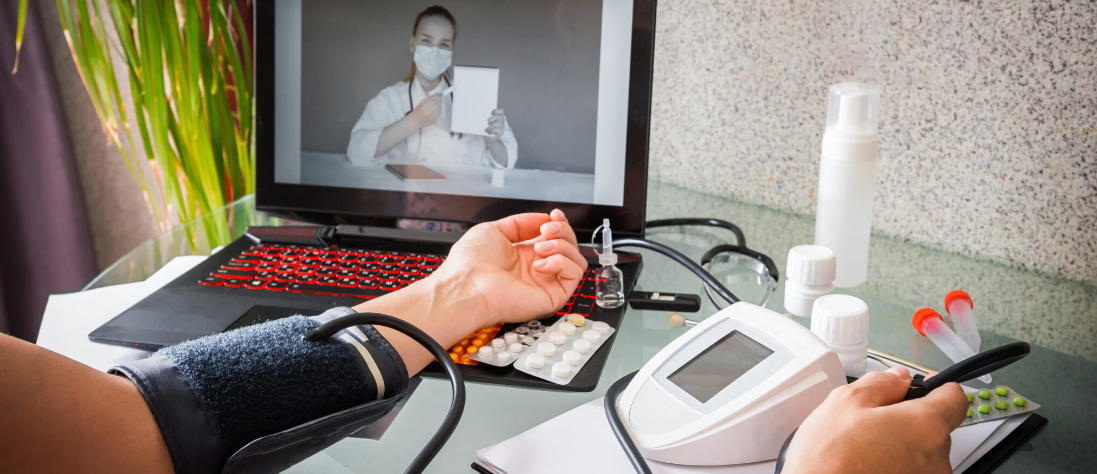 Patients who are genuinely engaged often demonstrate better adherence to treatments, show increased commitment to preventive measures, and make decisions that are well-informed. This proactive approach not only offers clinical advantages but also establishes trust, heightens patient satisfaction, and solidifies the bond between providers and patients [1].
In an age where the holistic approach to health is gaining traction, prioritizing patient engagement in healthcare strategies is less a preference and more a necessity.
In this intricate era, with healthcare seamlessly blending with fast-paced technological advances and a heightened call for individualized attention, the mechanisms we utilize for health management gain paramount importance. Spearheading the evolution of personal healthcare management is the idea of "personal charts." Inspired by a template from the esteemed Johns Hopkins Hospital [2], these charts epitomize the significance of organized and thorough personal health records.
Download: Personal Healthcare Management Chart Template (by Dr. Jerry Choi):
Page one of these charts dives into the essentials, capturing personal details—ranging from name and date of birth to more intricate details like occupation, ethnicity, and healthcare number. This information serves not just as an identifier but as a background against which health decisions can be contextualized. For example, certain occupations might predispose individuals to specific health risks, and understanding ethnicity can sometimes provide clues to genetic or hereditary conditions.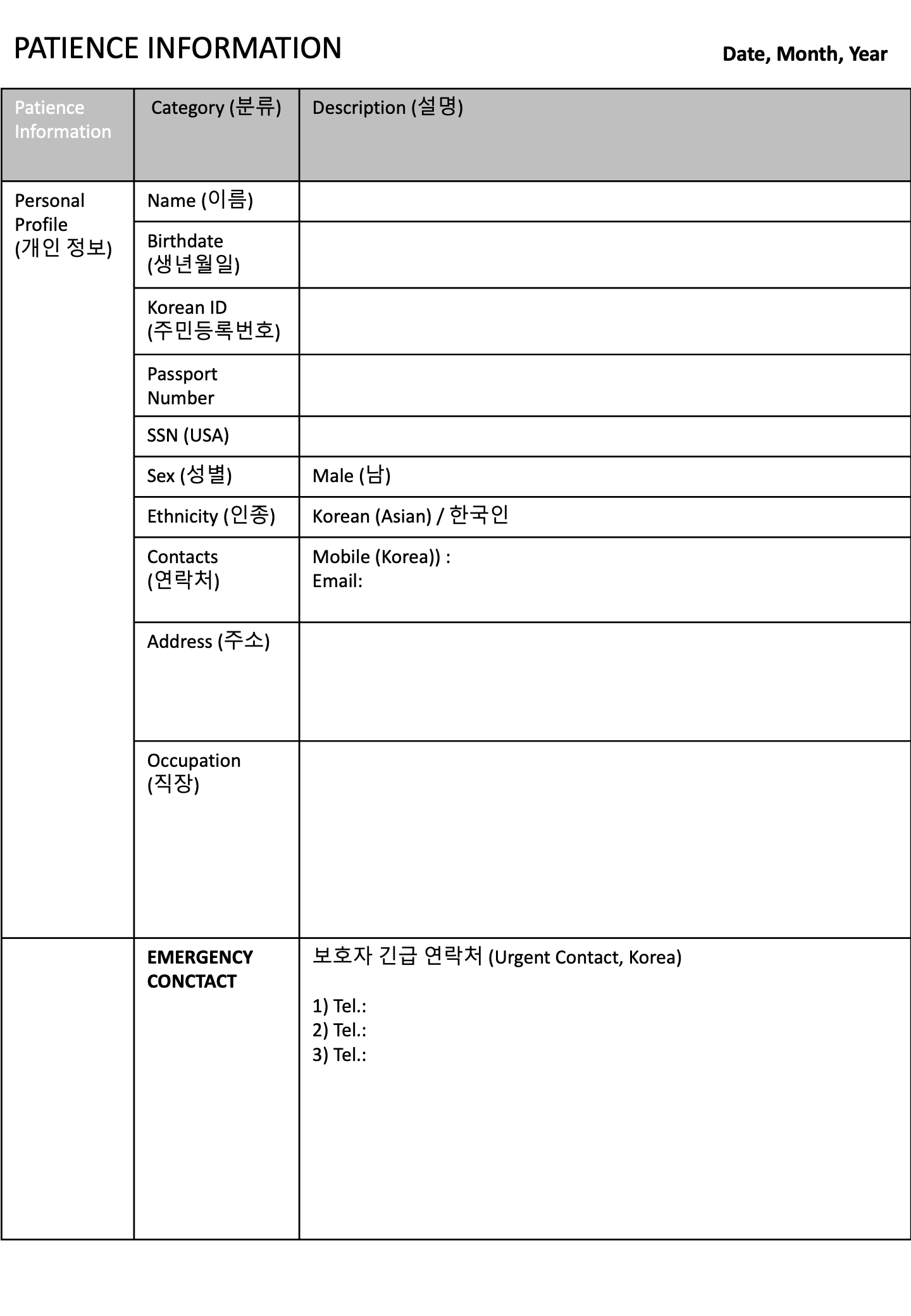 Transitioning to the second page, we delve deeper into the core of one's health profile. Here, basic health metrics like height and weight are paired with critical information like blood type, allergies, and noteworthy health issues. This section also chronicles one's health habits, vaccine history, current medications, and distinct medical requests. Such a comprehensive record, when juxtaposed with a doctor's recommendations, creates a holistic understanding of the individual's health journey. A panoramic view of the body, highlighting concerns related to specific organs, further enriches this profile.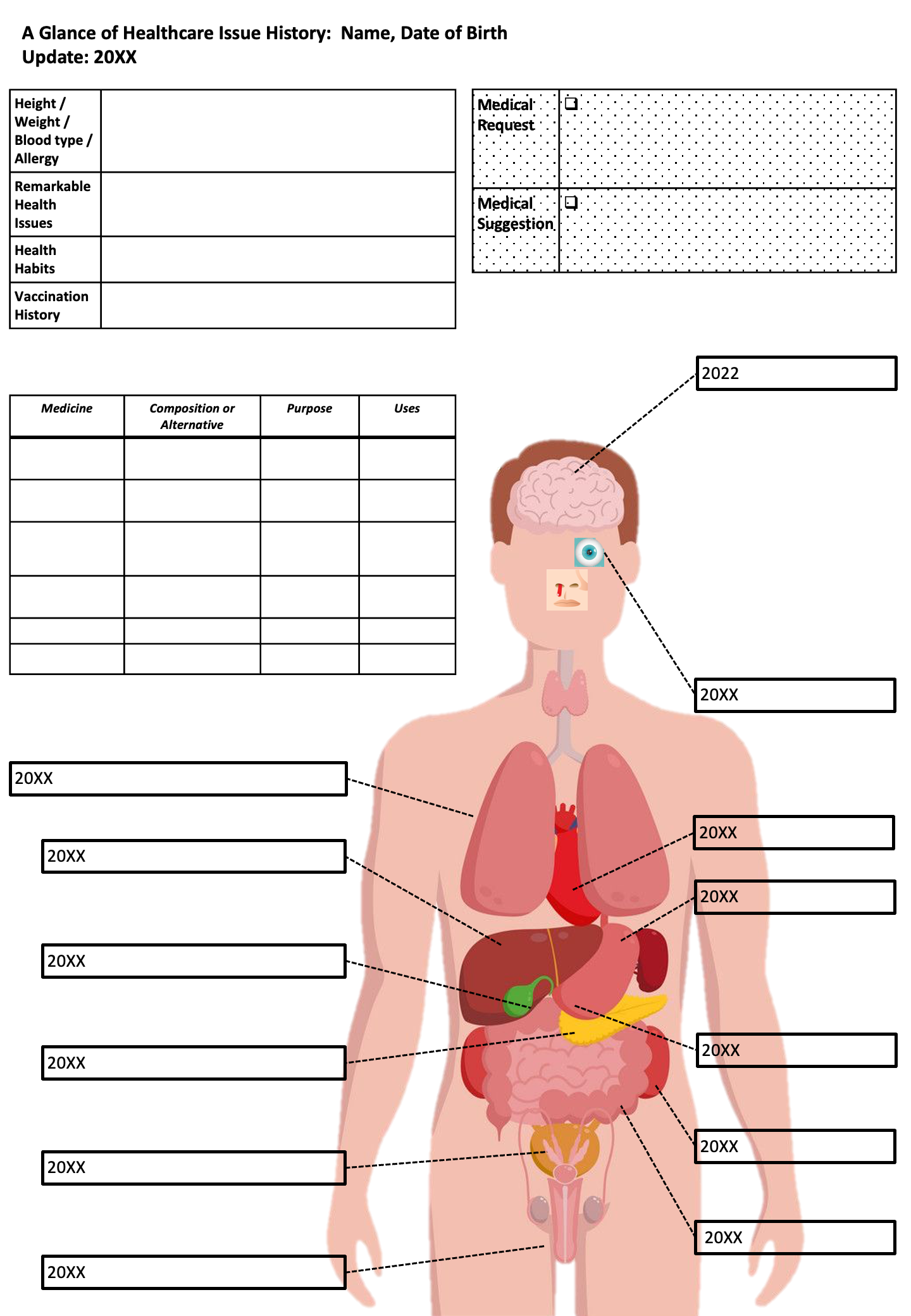 The significance of such a meticulously crafted personal chart is manifold. It empowers individuals, ensuring they're not just passive recipients of care but active participants in their health journeys. Moreover, in emergencies, having this information readily available can be a game-changer. In an era where healthcare is as much about proactive management as it is about treatment, tools like the personal chart from Johns Hopkins Hospital are indispensable.

Korean:
현대의 건강관리 체계에서는 환자의 적극적 참여의 중요성을 부인할 수 없습니다. 건강 관리 모델이 단순한 양에서 가치 중심으로 전환함에 따라, 환자들이 그들의 건강 관리 여정에 적극적으로 참여하는 것은 결과를 향상시키고 비용을 줄이는 데 있어 이롭지만 필수적입니다.
진심으로 참여하는 환자들은 종종 치료에 더 잘 따르며, 예방 조치에 대한 더 큰 헌신을 보이고, 잘 알려진 결정을 내립니다. 이 적극적인 접근법은 임상적 이점뿐만 아니라 신뢰를 구축하고 환자 만족도를 높이며 제공자와 환자 사이의 유대를 강화합니다. [1]
건강에 대한 전체적인 접근법이 주목받는 시대에, 건강 관리 전략에서 환자 참여를 우선시하는 것은 선호도가 아니라 필요성입니다.
이 복잡한 시대에, 건강관리가 빠르게 발전하는 기술과 원할한 주의에 높은 요구와 무리없이 결합함에 따라, 우리가 건강 관리를 위해 사용하는 메커니즘은 매우 중요합니다. 개인 건강관리의 진화를 주도하는 것은 "개인 차트"라는 개념입니다. 존스 홉킨스 병원 [2] 에서 영감을 받은 이 차트는 조직적이고 철저한 개인 건강 기록의 중요성을 상징합니다.
다운로드: 개인 건강관리 차트 (최정환 박사)
이 차트의 첫 번째 페이지는 필수적인 부분으로 들어가며 이름과 생년월일에서부터 직업, 민족성, 건강관리 번호와 같은 더 복잡한 세부 사항까지를 캡처합니다. 이 정보는 식별자로서의 역할을 하는 것뿐만 아니라 건강 결정을 맥락화할 수 있는 배경 역할을 합니다. 예를 들어, 특정 직업은 특정 건강 위험에 개인을 민감하게 할 수 있으며 민족성을 이해하는 것은 때로는 유전적 또는 선천적 상태에 대한 단서를 제공할 수 있습니다.
두 번째 페이지로 넘어가면 우리는 개인의 심층적 건강 이력관리 부분입니다. 여기에서는 키와 몸무게와 같은 기본 건강 지표가 알레르기, 혈액형 및 주목할만한 건강 문제와 같은 중요한 정보를 적어놓습니다. 이번 장에는 또한 개인의 건강 습관, 백신 이력, 현재의 약물, 그리고 구체적인 의료 요청이 기록됩니다. 이러한 구체적 의료 기록은 의사의 권고와 병행하여 개인의 건강 관리에 포괄적이고 구체적인 이해를 증진합니다. 특정 장기와 관련된 문제점과 현재 관리 사항을 적는 것은, 특히나 바람직합니다.
이렇게 세심하게 만들어진 개인 차트의 중요성은 다양합니다. 그것은 개인들에게 권한을 부여하여 그들이 단순한 치료의 수동적 수신자가 아니라 그들의 건강 여정에서 능동적 참여자가 되도록 합니다. 또한 비상 상황에서 이 정보를 즉시 사용할 수 있게 되면 게임 체인저가 될 수 있습니다. 건강 관리가 치료에 대한 것만큼이나 적극적인 관리에 관한 것이라는 시대에서, 개인 차트와 같은 도구 사용은 건강관리에 큰 도움을 줄겁니다.
================
Reference:
1.Proactive Patient Engagement is a MUST for Modern Healthcare Providers
https://www.acqueon.com/blog/healthcare-provider/
2. Johns Hopkins Patient Medical History Questionnaire Chart:
https://www.uslegalforms.com/form-library/350375-patient-medical-history-questionnaire-johns-hopkins-medicine-hopkinsmedicine
==================
2023. Aug. 23: Initially Archived