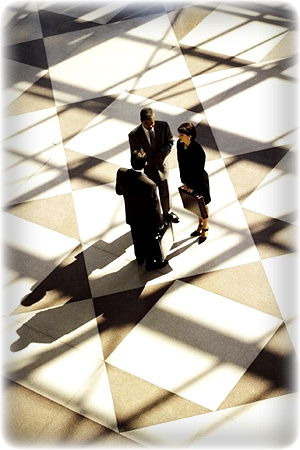 KDI School of Public Policy and Management의 초대 학장이셨던 故 임길진 교수님의 협상 및 갈등조정 관리 수업시간에 행해 졌던 전략적 리더쉽 Session에서 나누어주셨던 전략적 리더의 매뉴얼입니다. 국가적 차원의 위기 관리와 갈등조정을 위한 전략적 리더를 많이 배양하고자 하셨던 교수님의 모습이 아직도 눈에 선합니다.

J.H.Choi
---
Strategic Leader's Manual
Essential Guidelines for Prudent Governance
(성공적인 거버넌스를 위한 전략적 리더의 매뉴얼)
Gill-Chin Lim (임길진 교수)
MSU Endowed Professor of Asian Studies in a Global Context
Professor of Georgraphy and Planning
Michigan State Univ., USA
Distinguished Institute Professor
KDI School of Public Policy and Management, Seoul, Korea

Introduction
Leaders of contemporary organizations constantly face challenging decision making tasks. Their decisions have a wide range of implications to the organizations they belong to as well as the entire society.
In order to make efficient, beneficial and ethical decisions, leaders need to possess professional knowledge about organizational governance. And they have to practice what they know in a competent manner. Otherwise, their organizations will not be able to achieve their goals. They may also ruin their own professional careers and exercise harmful influences on the society.
The financial disasters observed in countries such as Indonesia, Korea and Thailand and the scandals at corporations such as Enron and WorldCom all alert us of the critical importance of governance and the leader's role.
This manual covers essential elements of governance, which are useful for contemporary leaders. This is a checklist for prudent governance of public and private entities, governments, private companies, financial institutions and non-for-profit civilian organizations.
현대 조직을 운영하는 리더는 계속해서 도전적인 정책결정의 문제에 직면한다. 그들의 결정은 자신들이 속한 조직 뿐 아니라 전 사회에 영향을 끼친다.
이들이 효율적이고, 혜택이 있고, 윤리적인 결정을 내리기 위해서는 조직 경영에 관한 직업적 전문지식을 가지고 있어야 한다. 그렇지 않으면 그들은 조직의 목표를 달성할 수 없다. 심지어 자신의 경력을 망치고 사회에 큰 피해를 줄 수 있다.
인도네시아, 한국, 태국 등에서 목격된 국가적 재정위기나, 엔론, 월드컴 등이 보여준 기업의 부정행위는 분별있는 거버넌스와 리더의 중요성을 다심금 확인하게 한다.
이 매뉴얼은 전략적 리더가 효과적인 거버넌스를 하기 위해 알아야할 가장 필요한 요소들을 압축한 것이다. 여기에 집약된 내용은 정부, 공공기관, 민간단체, 기업체, 금융기관, 비영리 단체 등이 사용할 수 있다.
I. Vision: Construct Vision and apply it to management
(비전단계: 장기 비전을 만들고 그 비전을 경영에 적용하라)
A. Vision is an ability to see something invisible. It is a basis for formulating mission statement and guiding an organization
(비전은 보이지 않는 것을 볼 수 있는 능력이다. 비전은 조직의 행동강령을 만들고 운용하는데 기초가 된다)
B. Use the Vision in concrete aspects of strategy and management
(비전을 이용하여 전략적, 경영적 행동을 구체적으로 만들어야 한다)
II. Strategy: Leaders need to develop and use short-term and long-term strategies to guide the entire organization
(전략단계: 리더는 조직을 이끄는 단기 및 장기 전략을 수립하고 사용해야 한다)
A. Strategy is an action oriented framework which contains:
(전략은 아래의 사항들을 포함하는 행동 지향적 틀을 말한다)
1. Goal (목표)

2. Problem analysis (문제의 분석)
3. Establishment of means to achieve goals (목표달성을 위한 방법 설정)
4. Evaluation Criteria. Important criteria include: (목표를 달성하기 위한 해결방법을 선택하는 기준의 설정)
A. Efficiency (효율성)
B. Equity (형평성)
C. Accountability (책임성)
D. Risk potential (위험 잠재성)
E. Crisis potential (위기 잠재성)
F. Flexibility (유연성)
5. Evaluation of the alternatives (선택기준을 사용하여 해결방법을 평가)
6. Selection of an alternatives (해결방법의 선택)
7. Implementation (해결방법의 집행)
A. Securing human resources (인적자원의 확보)
B. Securing financial resources (재정자원의 확보)
C. Securing technological infrastructure (기술적 인프라 확보)
D. Obtaining government support (정부 지원 확보)
E. Building public support (국민 지원 확보)
8. Monitoring and Control (모니터링, 통제 그리고 비전, 전략, 집행의 재수정)
III. Management Supervision: Establish competent management, monitor its activities and review its performance. Then take measures to reform and improve management system. The key areas of management supervision are:
(경영관리: 능력있는 경영체제를 확립하고, 그 경영체제를 통제하고, 성과를 평가한다. 그리고 혁신을 통해 경영을 개선한다. 이 경영관리의 핵심들은 아래와 같다)
A. Human resources management (인적자원 관리)
1. Long term hire and fire (장기 고용 및 퇴출)
2. Compensation (보상)
3. Rewards, discipline and punishment (상, 규율, 그리고 벌)
4. Economic Value Added (경제적 부가가치)
5. Leave and vacation (일시적 휴직과 휴가)
6. Education: Long term, short term and life-long (단기, 장기, 평생교육)
7. Cultural management and creation of a sense of community (문화적 경영과 공동체의식의 형성)
8. Ethics management (윤리경영)
B. Financial management (재정 관리)
1. Budgeting (예산 작성)
2. Borrowing (차용)
3. Lending (여신)
4. Investment (투자)
5. Asset management (자산 경영)
6. Profit planning (수익 증진 계획)
7. Capital planning (자본 계획)
C. Production quality control (생산의 질 통제)
1. R&D (연구 개발)
2. Policy/Product pioneering (신정책 및 신상품 개발)
3. Process engineering (절차 공학화)
4. Quality assurance (고품질 보장)
5. Operation excellence (집행의 최우량화)
D. Marketing and public relations (마케팅과 공공 관계)
1. Citizen/Customer relations management (시민/고객관계관리)
2. Advertising (홍보광고)
3. Public relations (공공 관계)
A. Media (매스컴)
B. Government (정부)
C. Politicians (정계)
D. NGO's (민간단체)
E. Special interest groups (특정이익집단)
F. General public (일반국민)
IV. Information and Knowledge: Gain information and knowledge needed to perform duties. Restructure existing knowledge basis and obtain most up-to-date knowledge. The areas of information and knowledge are:
(정보와 지식: 업무를 수행하기 위한 지식과 정보를 취득해야 한다. 기존의 지식체계를 재정비하고 최신지식을 흡수한다. 정보와 지식의 영역은 아래와 같다)
A. Information on current law, regulations and business trends (최신 법안, 규제, 그리고 경제, 경영 추세에 관한 정보)
B. Substantive and technical knowledge to supervise management such as Customer relations management, Human resource management, Financial management, production quality control, Marketing, Information technology (고객관계관리, 인사관리, 재정관리, 생산의 질 통제, 마케팅, 정보통신기술 등과 같은 경영을 감독 하기 위한 기초적이고 기술적인 지식)
C. Communication skills: Written and verbal communication skills, Negotiation skills (의사소통의 기술: 서면과 구도로 의사를 전달하는 기술과 협상의 기술)
V. Risk/Crisis Management: Aware of risks and prevent them. If crises break out manage them immediately. Integrate risk analysis and crisis management into strategies. Apply risk/crisis management to all areas of management supervision. Key areas of risks and crises are:
(위험/위기 경영: 위험을 미리 예측하고 예방조처를 취하라. 그럼에도 불구하고 위기가 발생하면 위기경영을 즉각 적용하라. 전략계획에 위험분석과 위기 경영을 포함하라. 경영관리 전분야에 위험/위기 경영을 적용하라. 위험/위기 경영체제를 마련하라. 주요 위험/위기 경영분야는 아래와 같다)
A. Global system risks/crisis: Risks and crises originating from the global scene (세계적 위험/위기: 세계적인 상황에서 발생된 위험/위기들)
1. War and conflicts (전쟁과 분쟁)
2. Political changes (정치의 변화)
3. International trade/Exchange rates (무역/환율)
4. Price of input materials (원가 변화)
B. National system risk/crisis: Risks and crises originating from national setting
(국가적 위험/위기: 국가의 상황에서 오는 위험/위기들)
1. Political change (정치의 변화)
2. Economic changes (경제의 변화)
3. Technological changes (기술의 변화)
4. Natural disasters (국가적 재해)
5. Cultural changes (문화의 변화)
6. Legal changes (법률의 변화)
C. National financial system risk/crisis: Risks and crises originating from the financial system of a nation (국가 재정체계의 위험/위기)
1. Legal changes in financial regulations (재정규정에 관한 법률변화)
2. Interest rate risk (이율의 변화)
3. Foreign exchange risk (외환률의 변화)
4. Mergers, acquisitions (합병과 인수)
5. Birth and death of financial institutions (재정기관들의 신생과 몰락)
D. Organizational system risk/crisis: Risks and crises generated within the organization. Use risk/crisis management in all areas of Section III: Management Supervision above
(근본적 체계의 위험/위기: 기관 자체 내에서 발생하는 위험/위기들. 위의 III 경영관리에 있는 모든 분야에 위험/위기 경영을 적용하라)
VI. Internal Control System: Establish and operate an efficient internal control system in association with external auditing
(내부 통제 체계: 외부의 감사체제와 합의하여 효율적인 내부통제체계를 확립, 운영하라)
A. Establish internal control system dealing with all aspects of management
(모든 경영에 관련된 내부통제 체계를 확립하라)
B. Work closely but independently with external auditing system
(외부감사 체계와 함께 일하되 독립적으로 일하라)
C. Establish and use fast and accurate reporting system
(빠르고 정확한 보고체계를 확립, 운용하라)
VII. Ethics Management: Maintain high ethical standards
(윤리 경영: 높은 윤리적 기준 유지)
A. Setup code of ethics (윤리규정 확립)
B. Setup ethics board (윤리위원회 설치)
C. Avoid conflict of interests (이해상충 제거)
D. Avoid preferential transactions (특혜 제거)
Ten Commandments of Strategic Leader
(전략적 리더 10계명)
1. I am a spokesperson (나는 우리조직의 대변인이다)
2. I am a problem solver (나는 우리 문제 해결자다)
3. I am a team-worker (나는 팀과 함께 일한다)
4. I am an innovator (나는 혁신가이다)
5. I learn from others (나는 남에게서 배운다)
6. I teach others (나는 남을 가르친다)
7. I set the goals (나는 목표를 확립한다)
8. I design means to obtain goals (나는 목표를 달성하기 위해 수단을 강구한다)
9. I am a risk-taker (나는 위험을 두려워하지 않는다)
10. I am persistent (나는 모든 일을 꾸준히 계속한다)
Program on Humanistic Globalization
Michigan State University
Copyright 2004 by Gill-Chin Lim