2020 WKU CBPM Building Operational Improvement
CBPM has a nice building to provide world-class education. But it needs to get improved continually in operation. Social Media Lab, 2nd Floor Outdoor space, and the North side of the building can provide operational excellency if we can improve it slightly.
Social Media Lab is to create world-class business educational contents. But it has risks of fire and health for poor indoor materials.
2nd-floor outdoor space can be extended as a part of "Business Research and Innovation Center (BRIC)" where it can provide "Business events such as Business speech; business gatherings, invite talks; Quartet, and small performance. This space can provide the chance to build a business network with the Wenzhou business community (This space can host 500 persons).
North side of the building (adjacent to the large indoor Auditorium) can be used as the "Outdoor Theater" as it was designed for if we can add solar panel and stage. This space can host a medium-size school event such as freshman welcoming or graduation ceremony (This space can host 1,000 persons).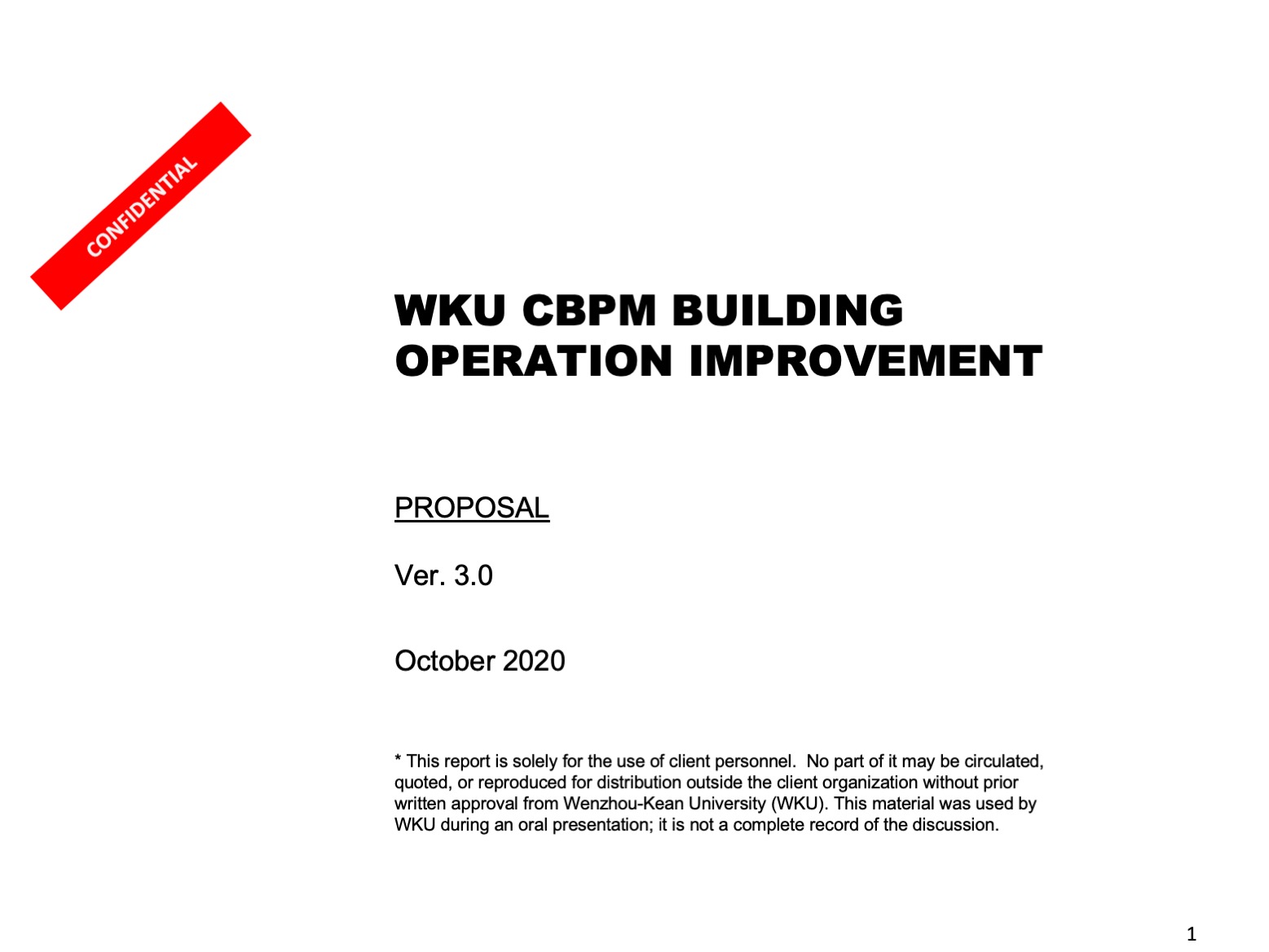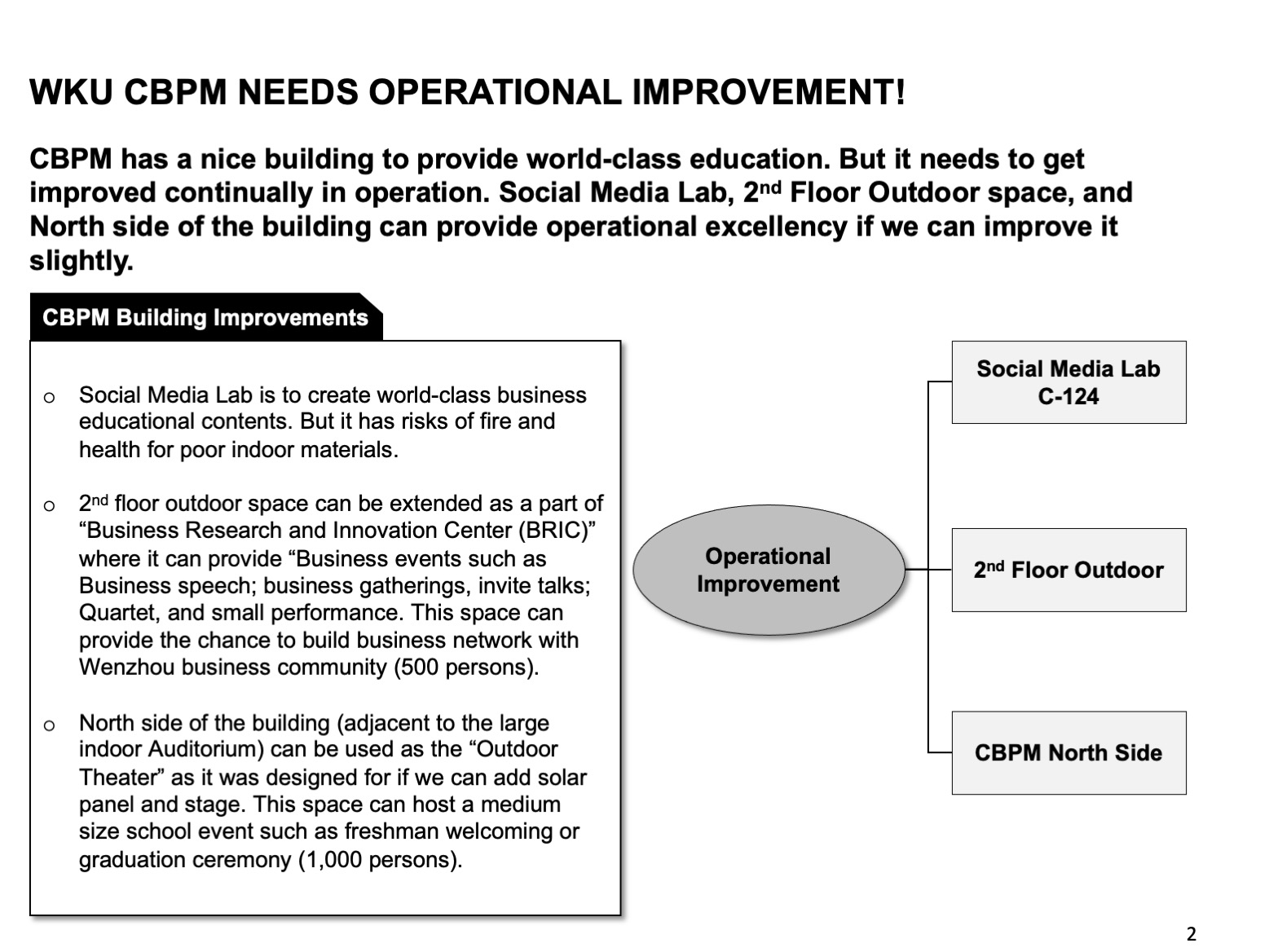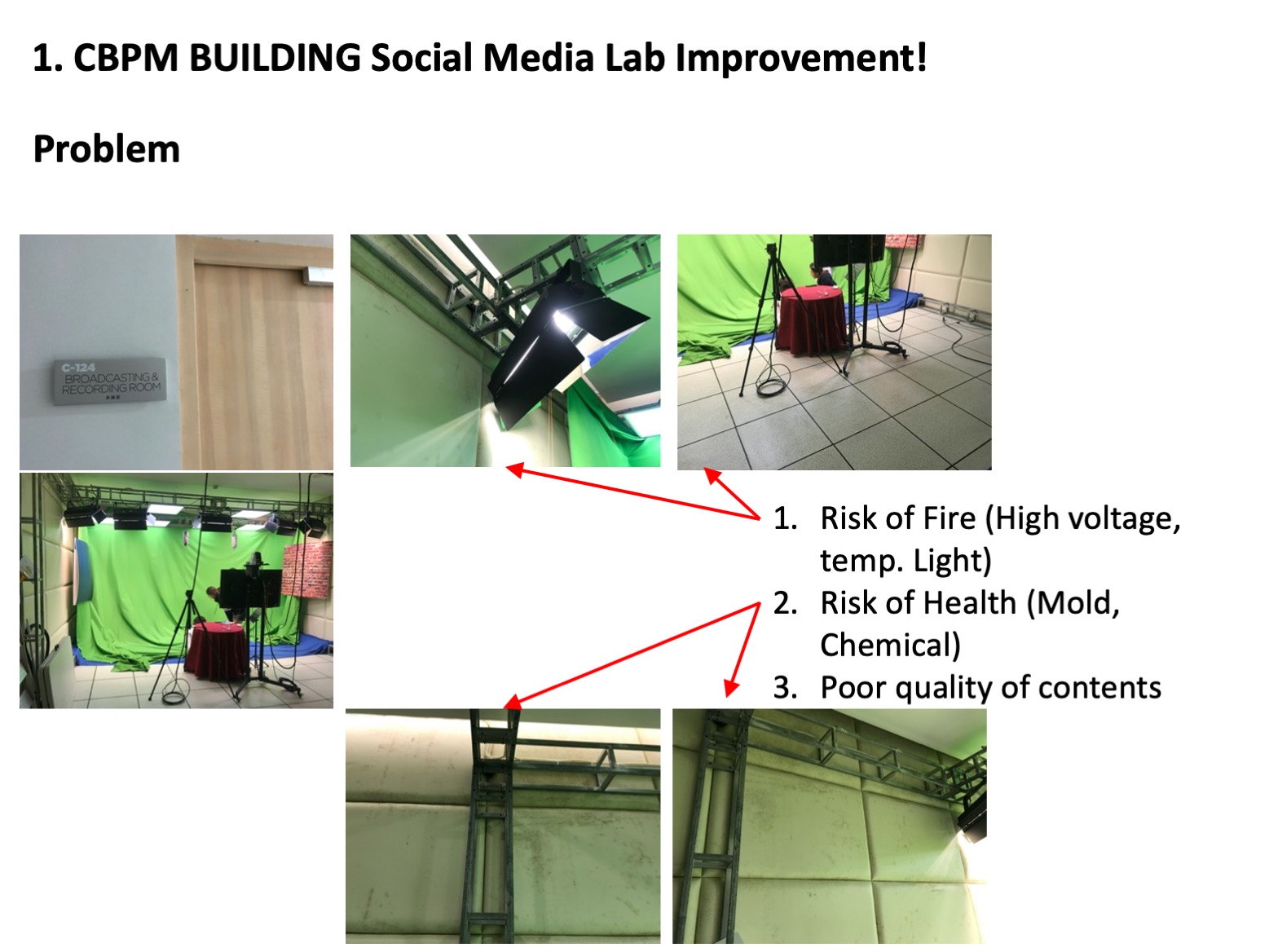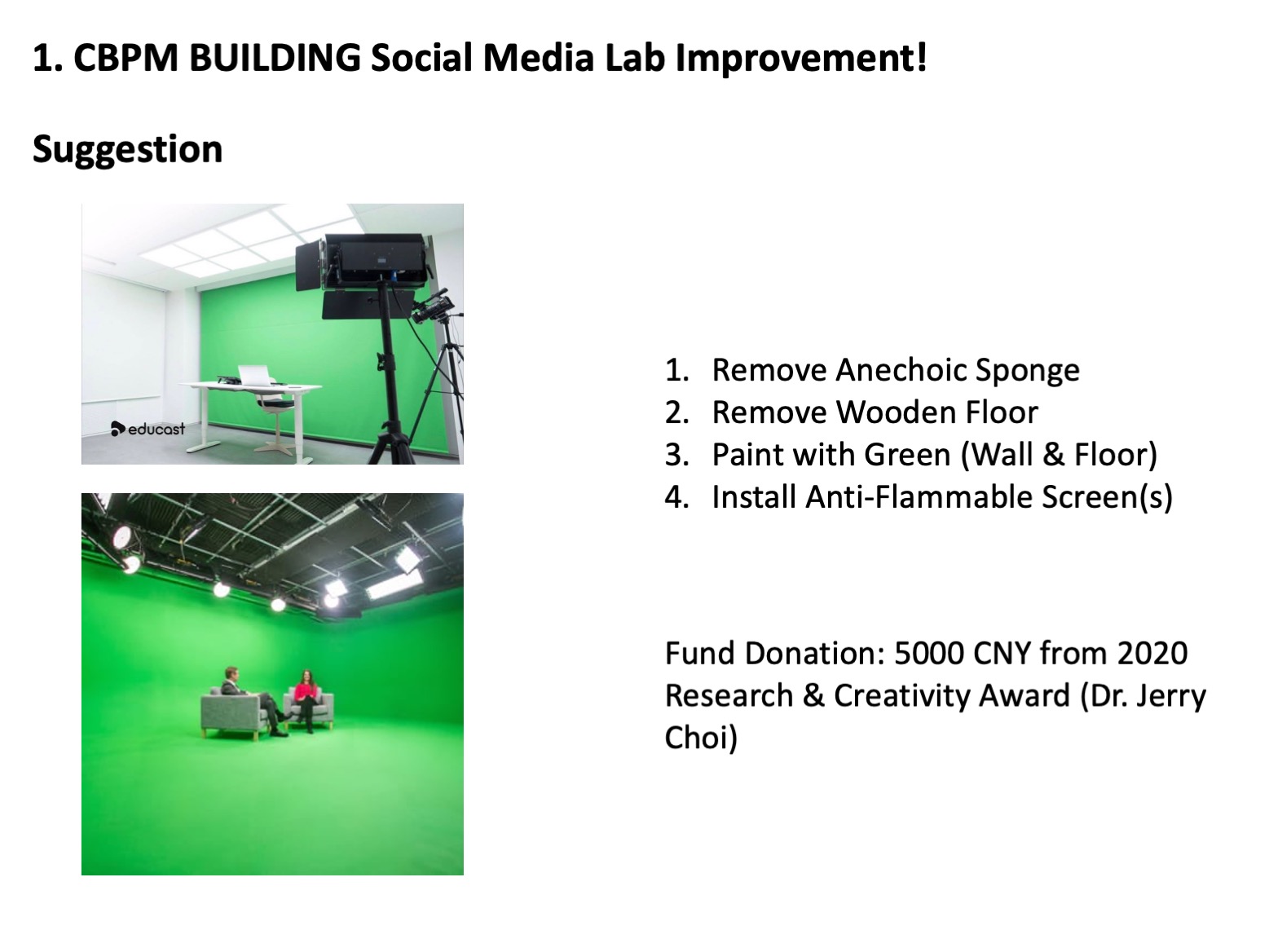 Suspended the Social Media Lab improvement for a while (Jan. 2021) for Budget problem.
Dec. 08, 2020:
The Social Media Lab Improvement plan is suspended because a resolution was not achieved between Social Media Director and Logistics Department. The space will remain the same as it is. But "Risk of Fire" will be continually addressed.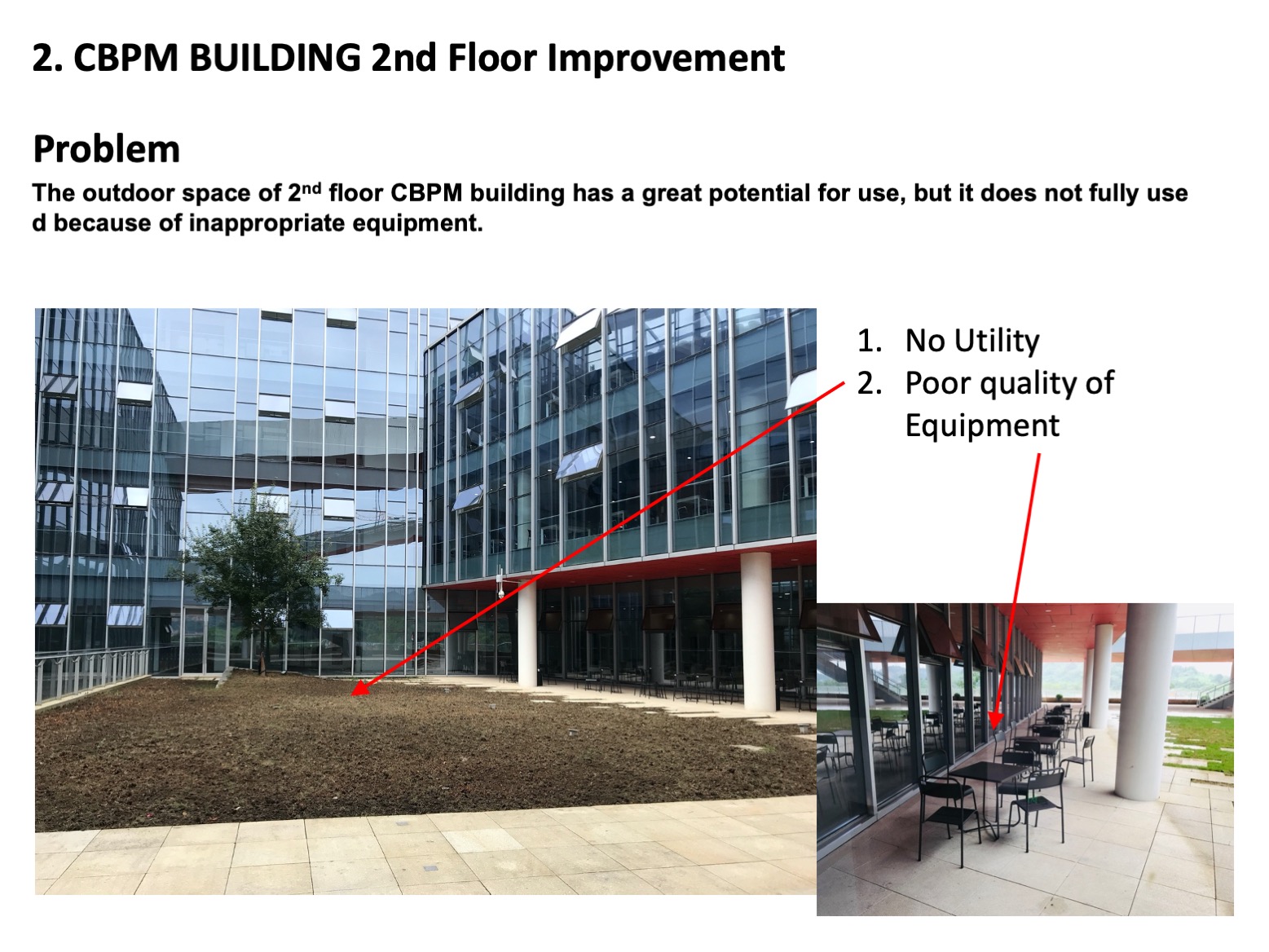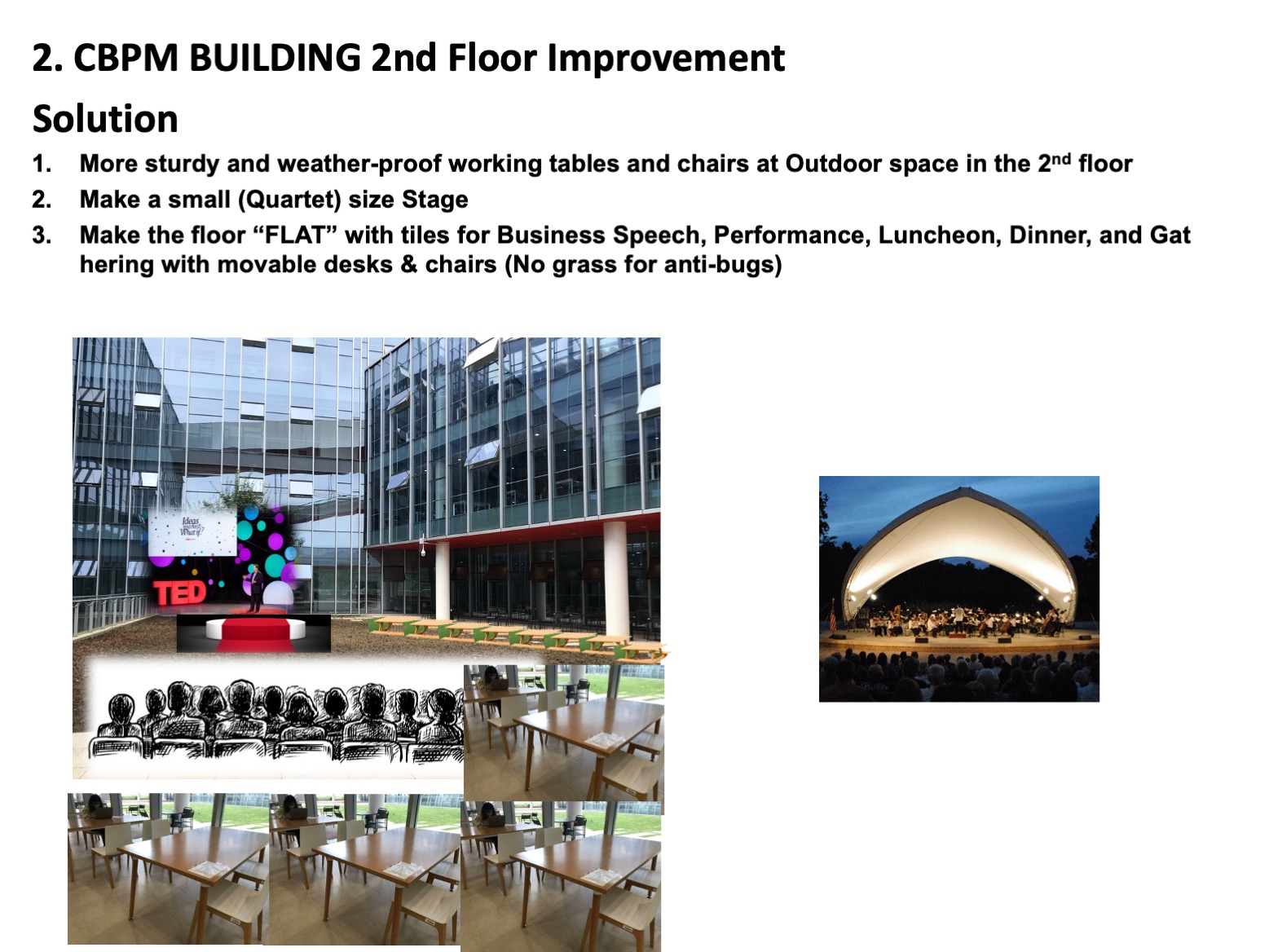 Adding to the improvement, a Cafe facility can be installed in the 2nd floor. (2020. Jan. 14)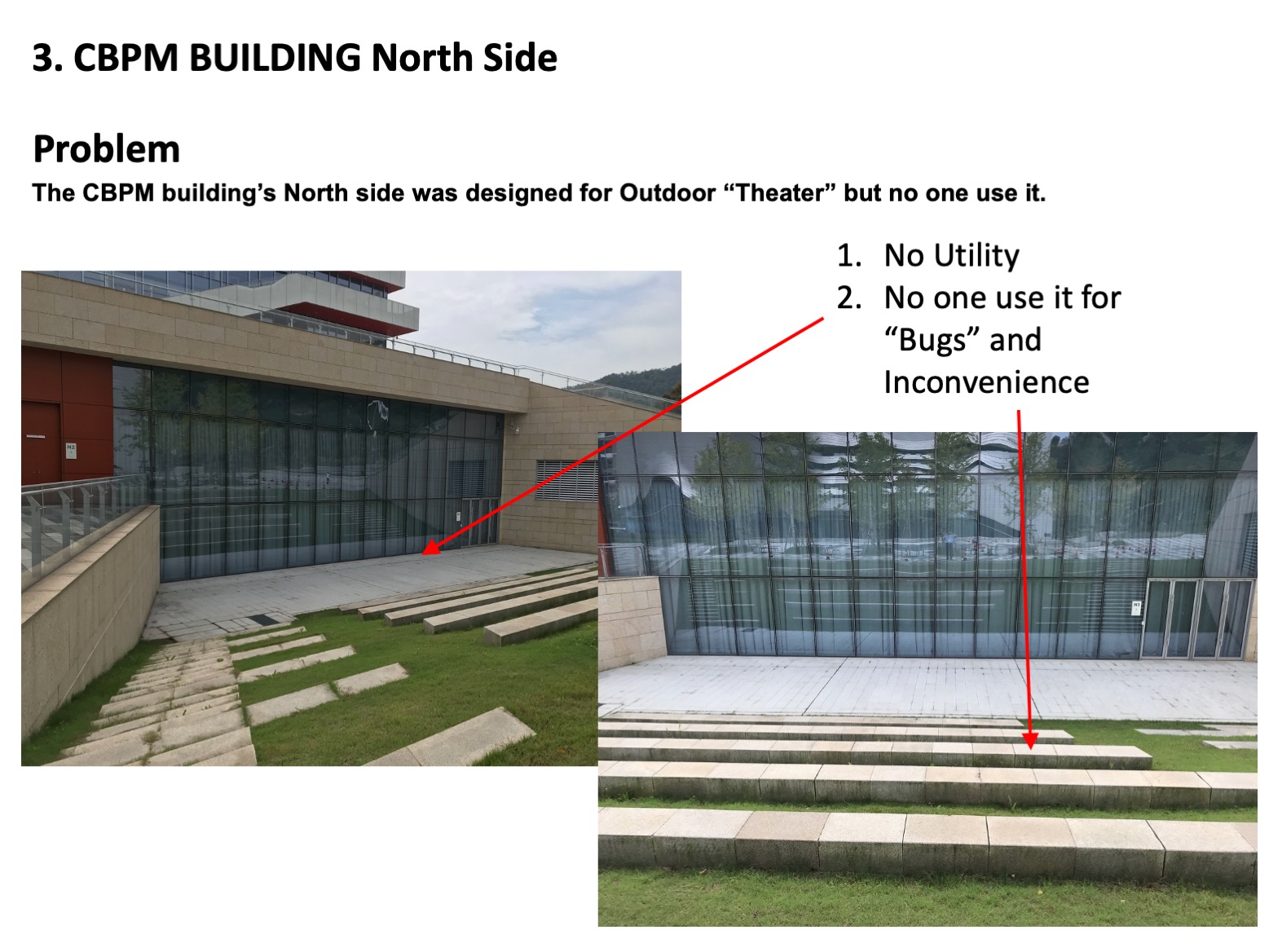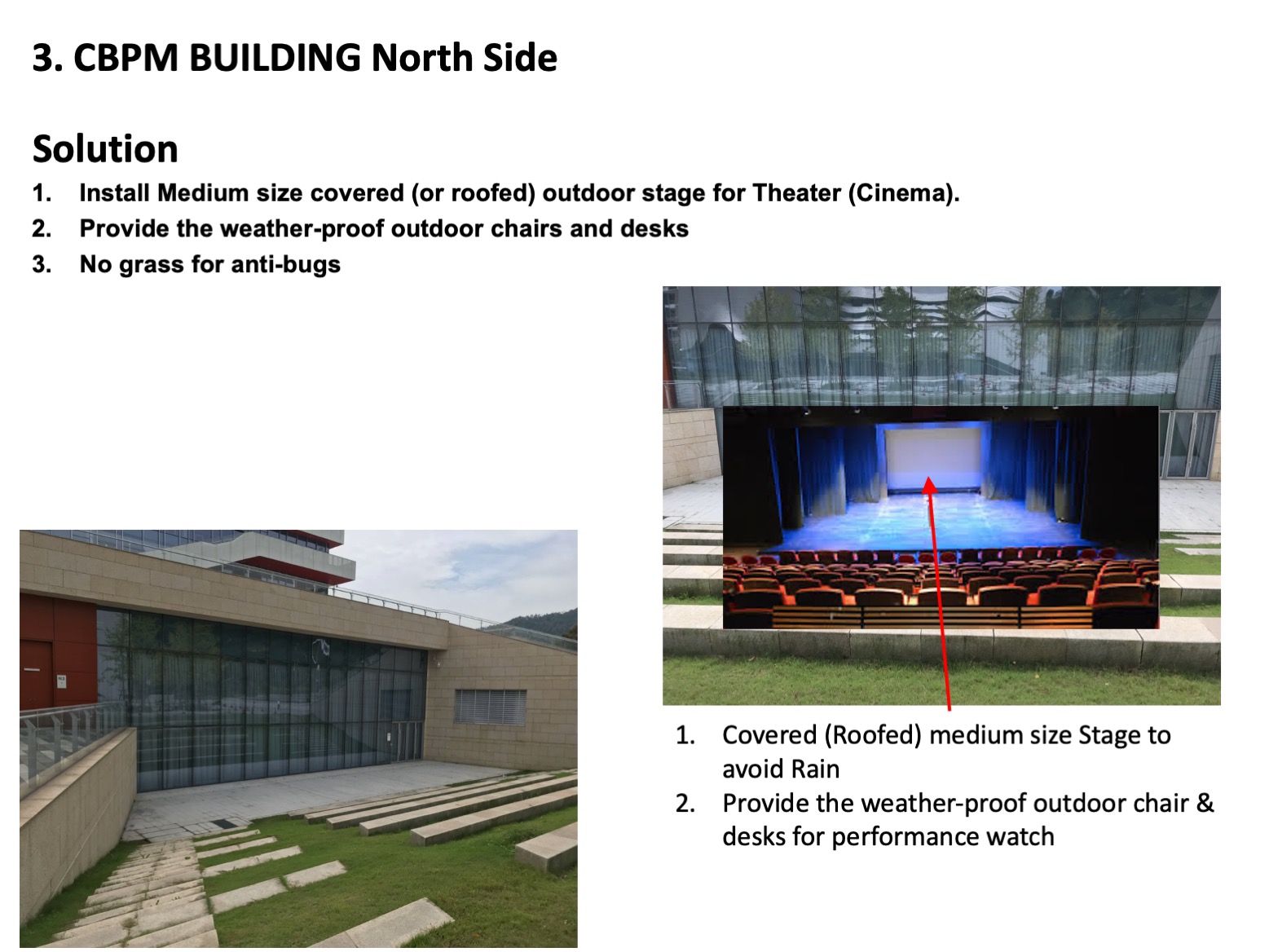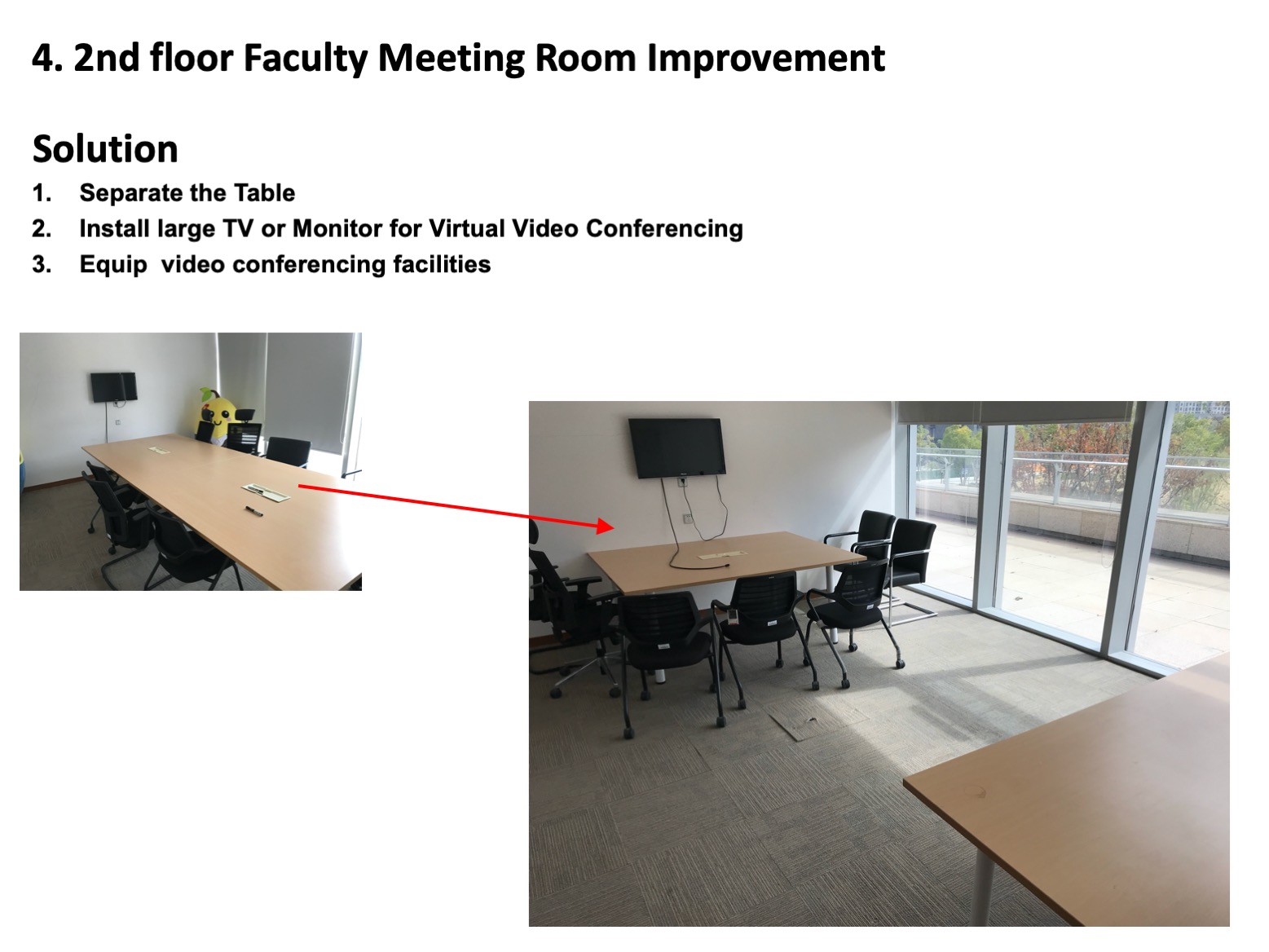 Transforming the 2nd floor Faculty Meeting space is done by Dr. Jerry Choi and Dr. Chungil (Chad) Chae in October and November, 2020.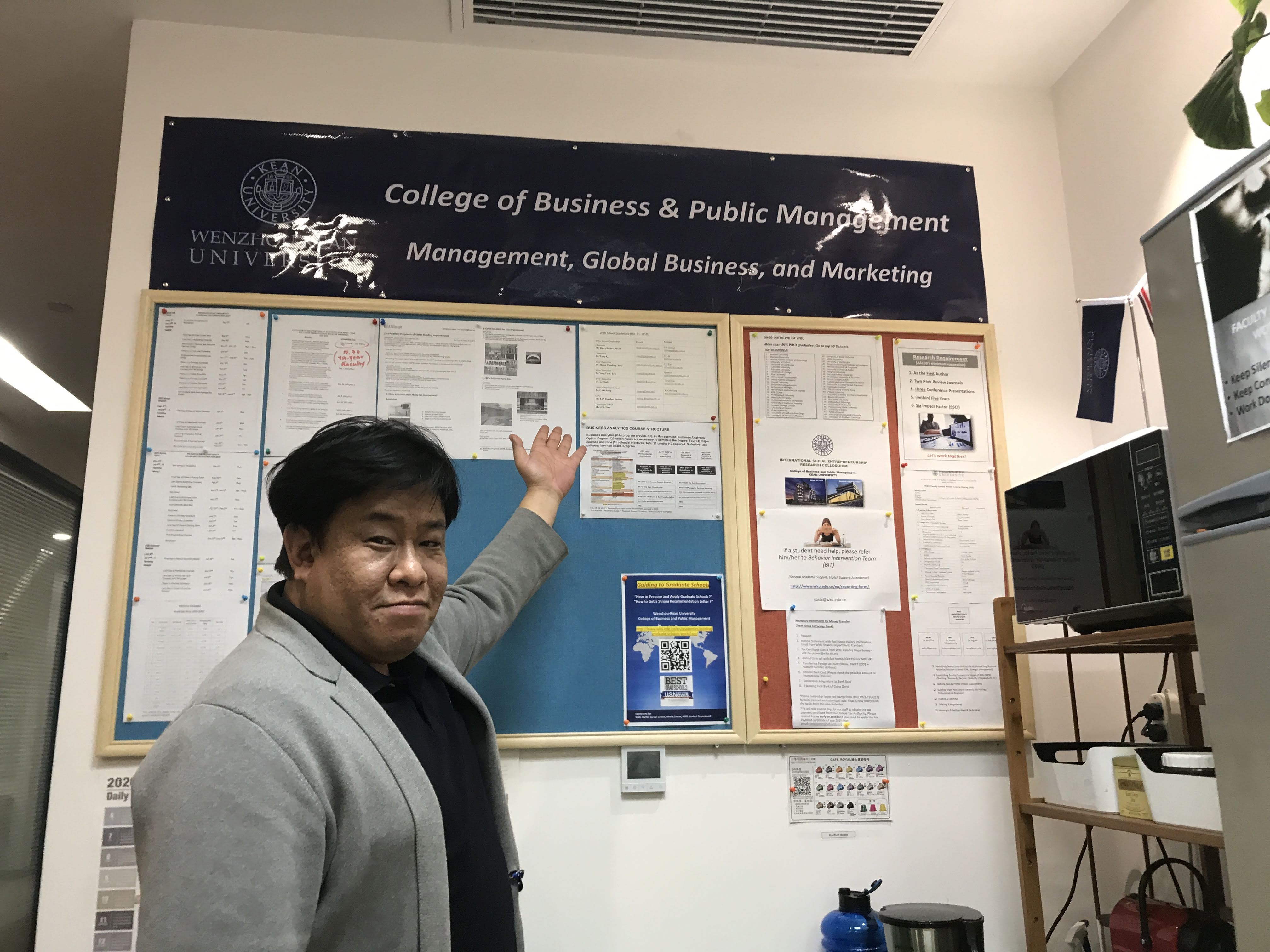 5. College of Business - Management, Global Business, and Marketing Banner Installed on the 2nd Floor spaces (Oct. 24, 2020)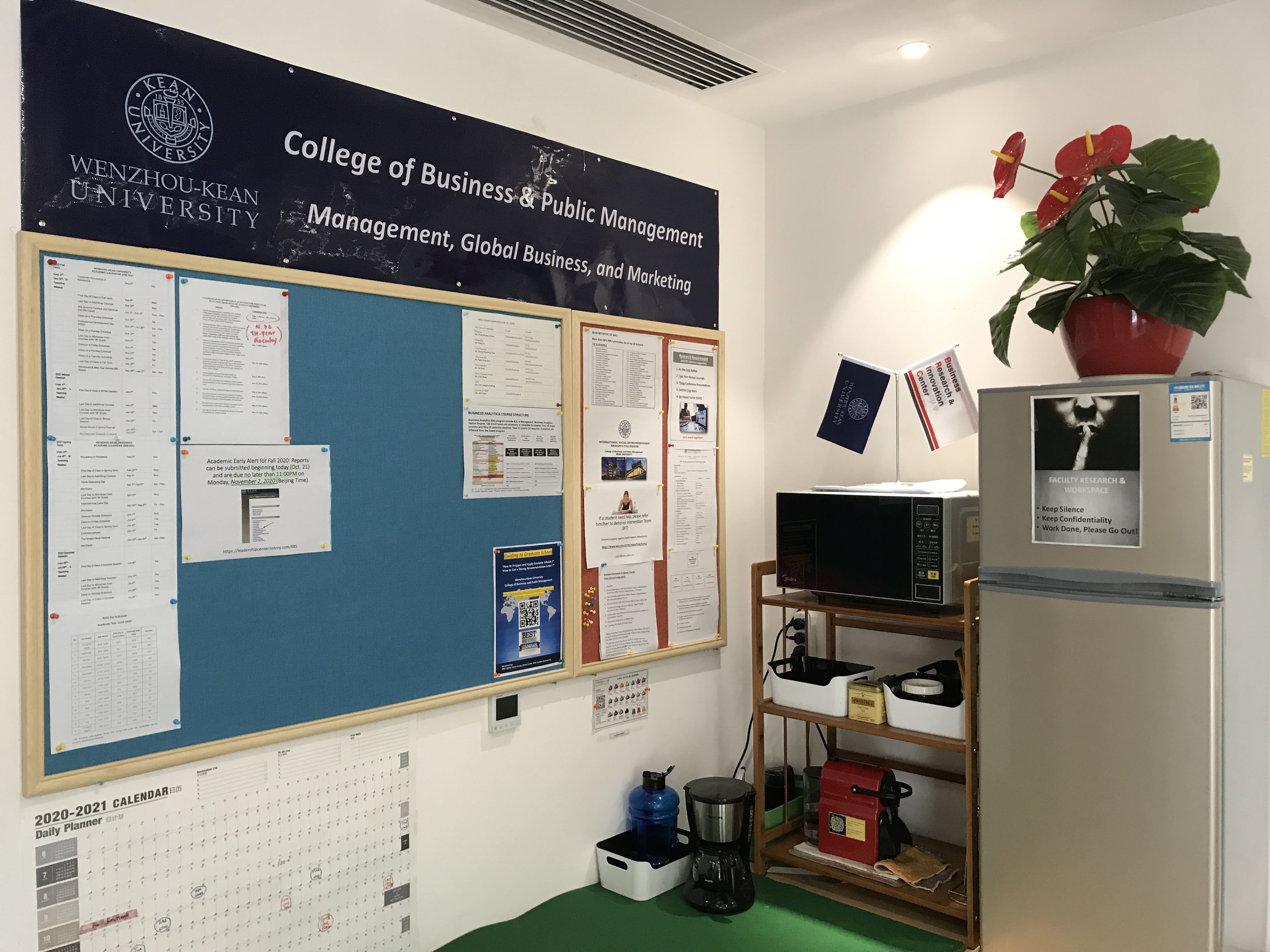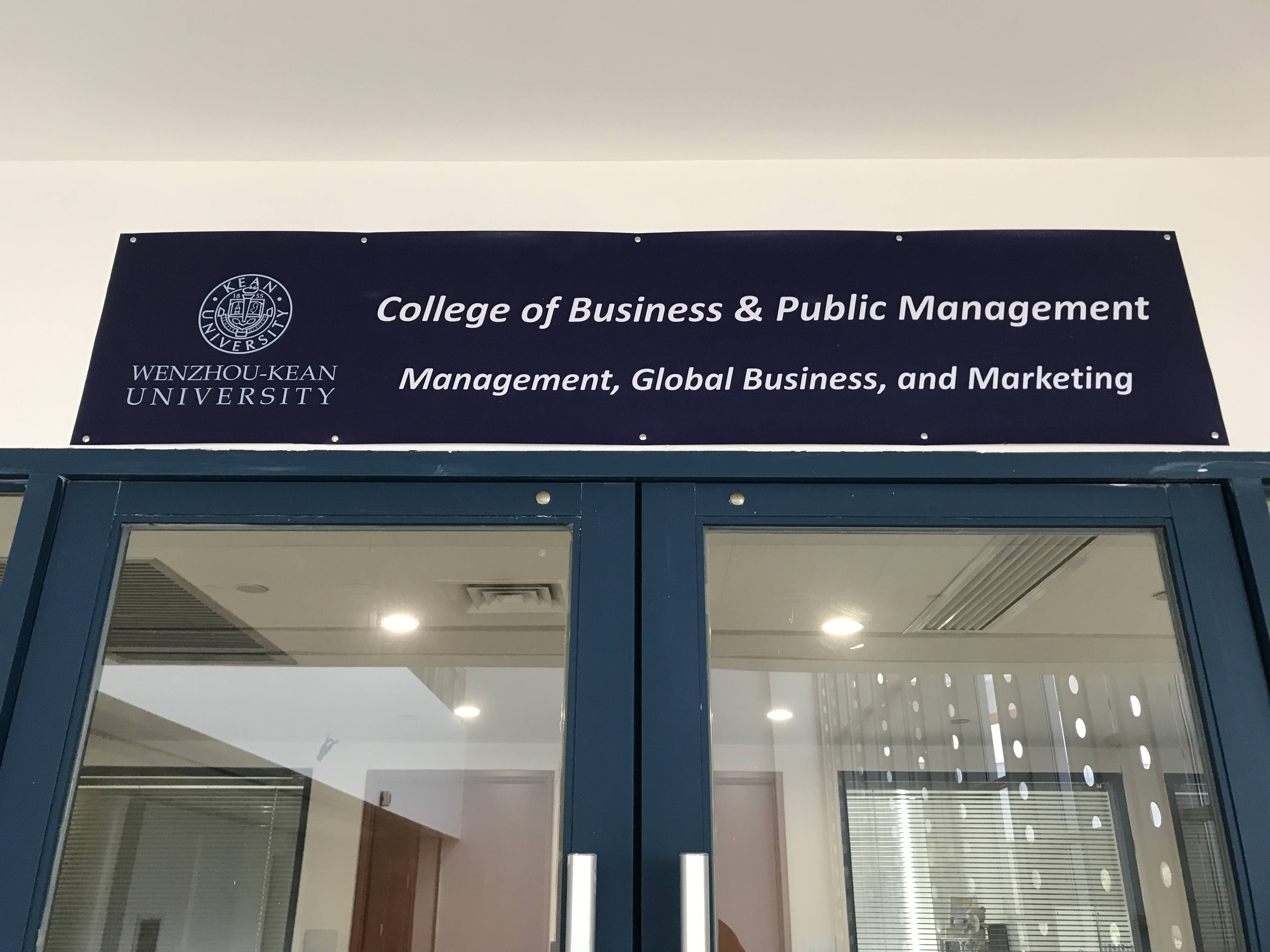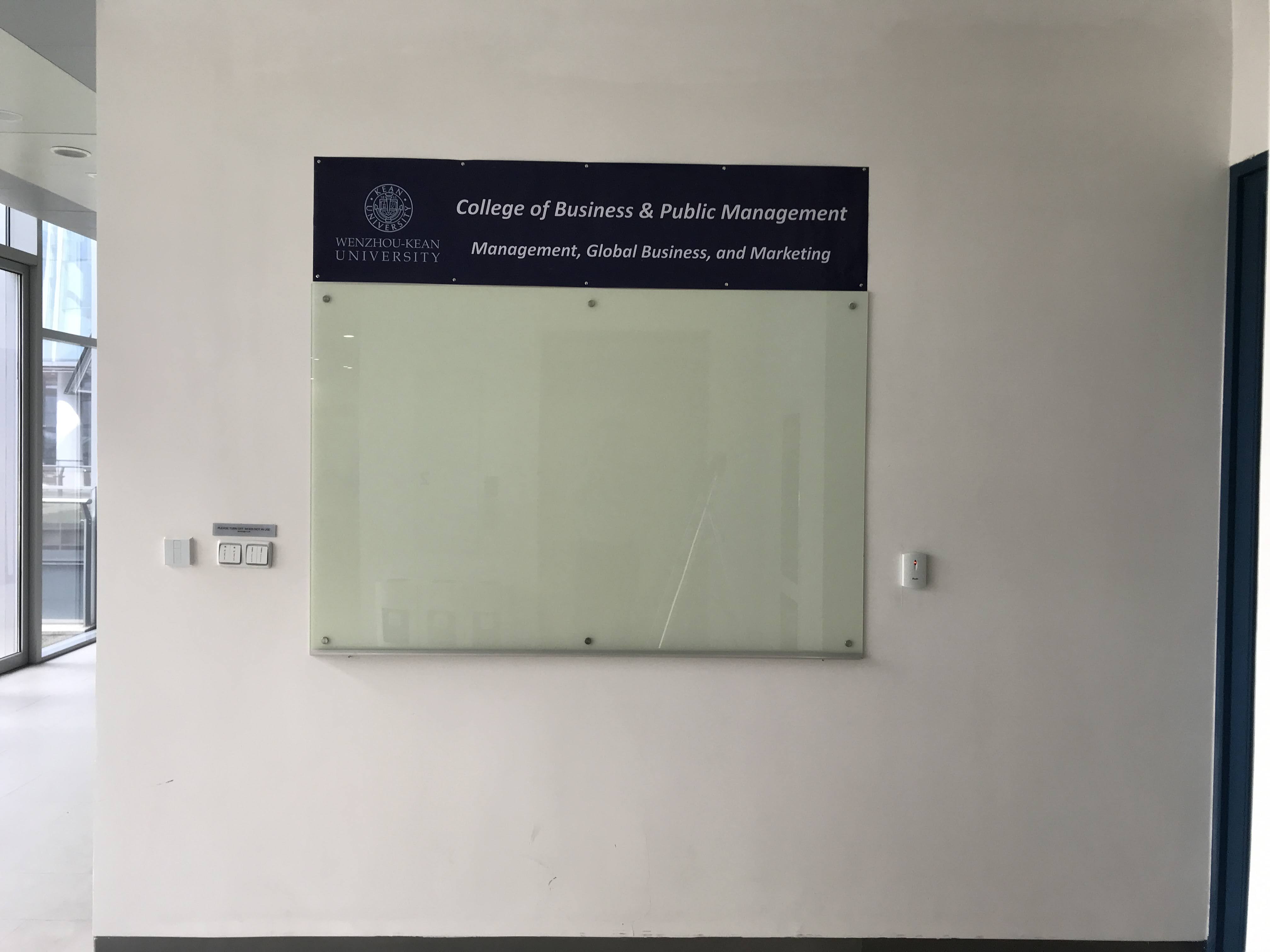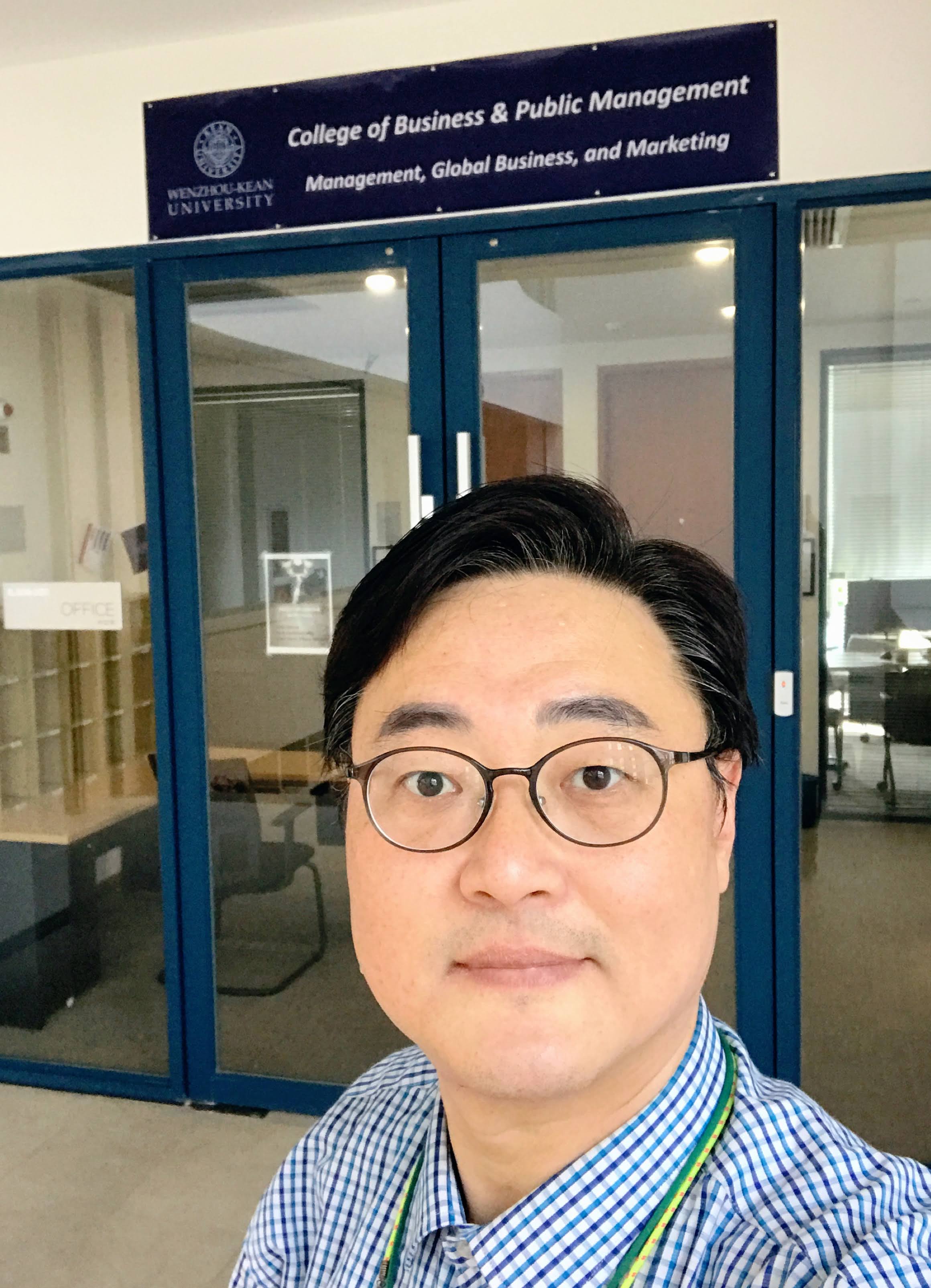 6. Transforming the 2nd floor Faculty Meeting Room (CBPM B-207) to a Virtual Conference Room (Nov. ~ Dec. 2020)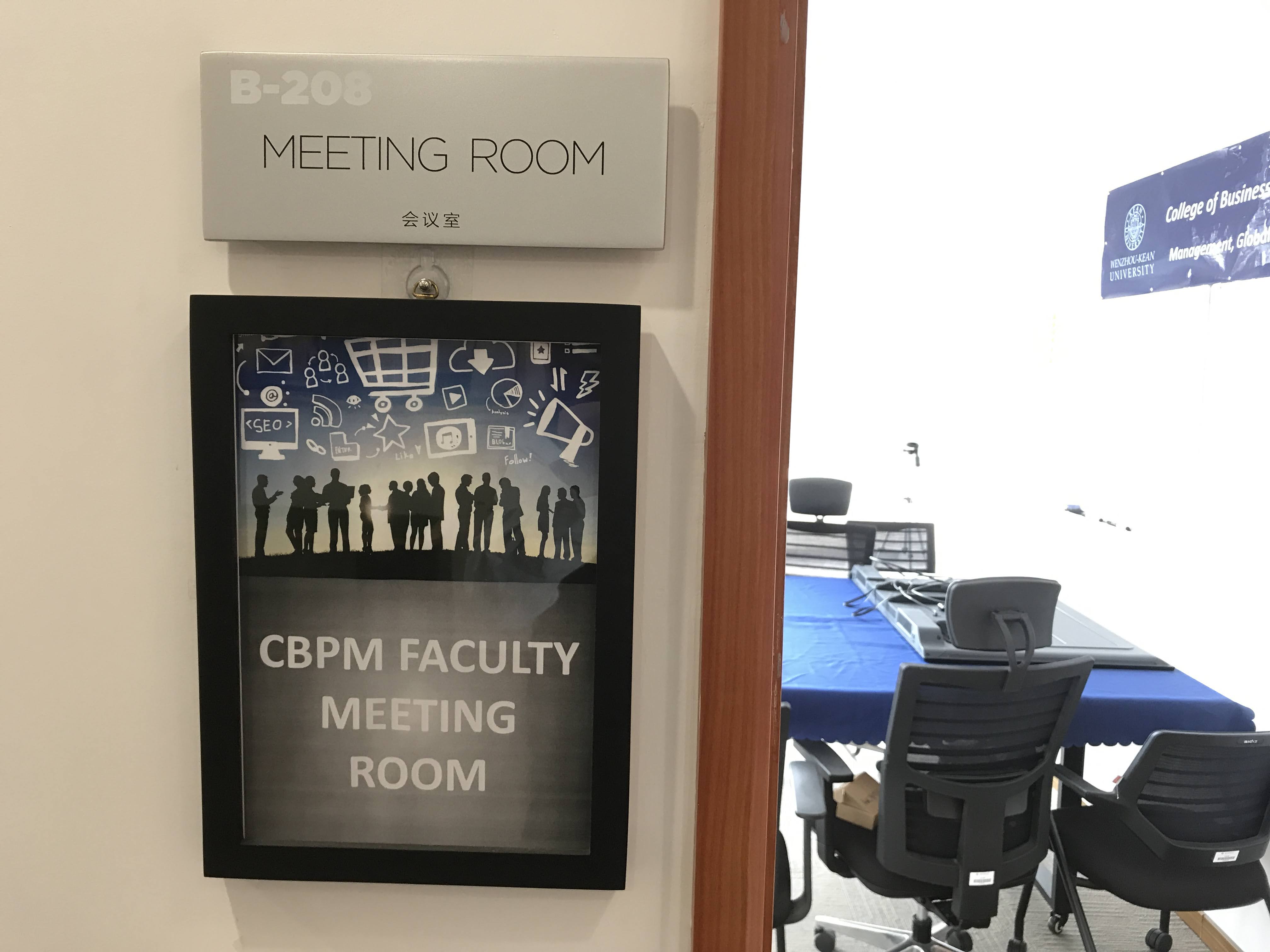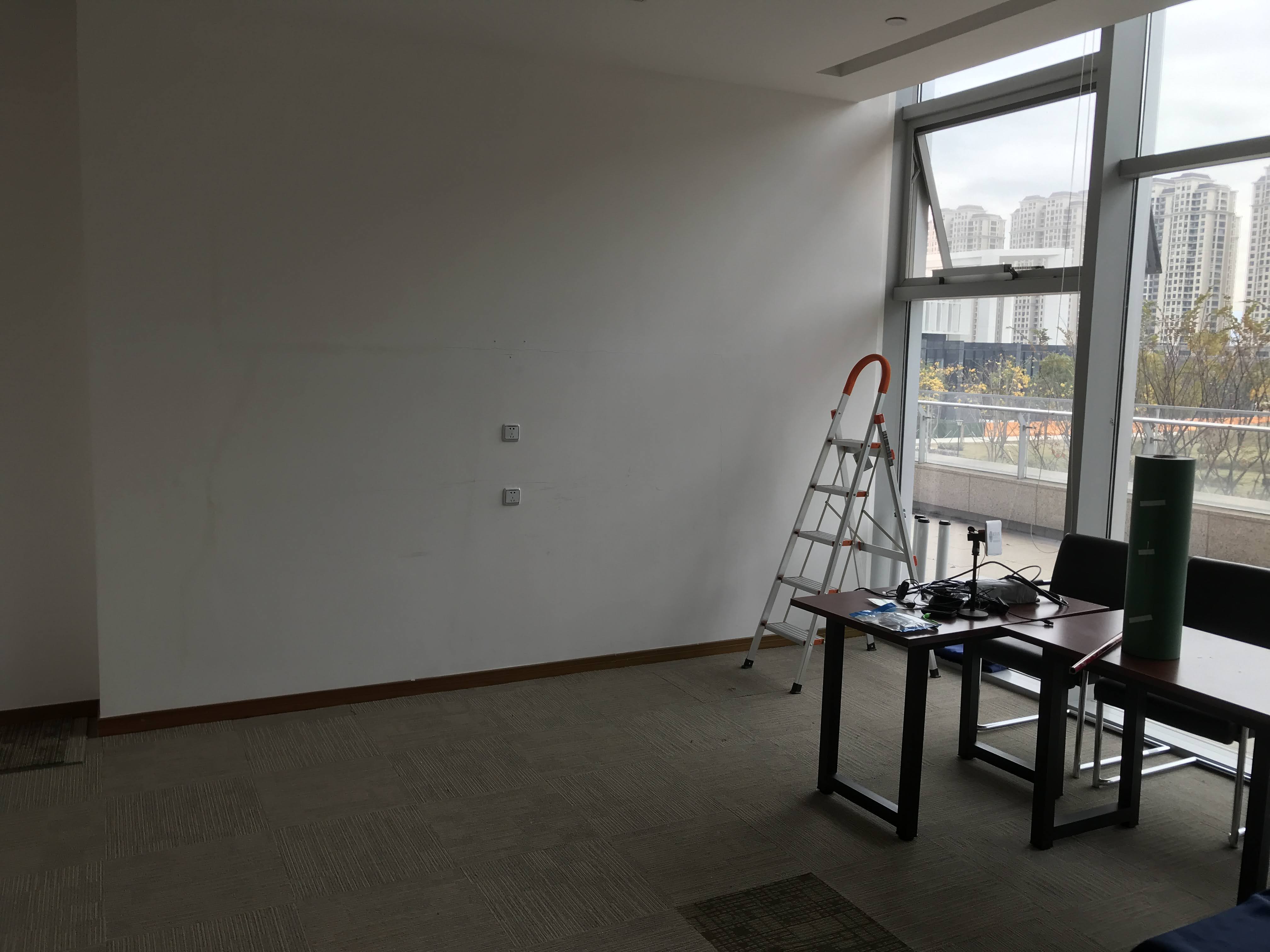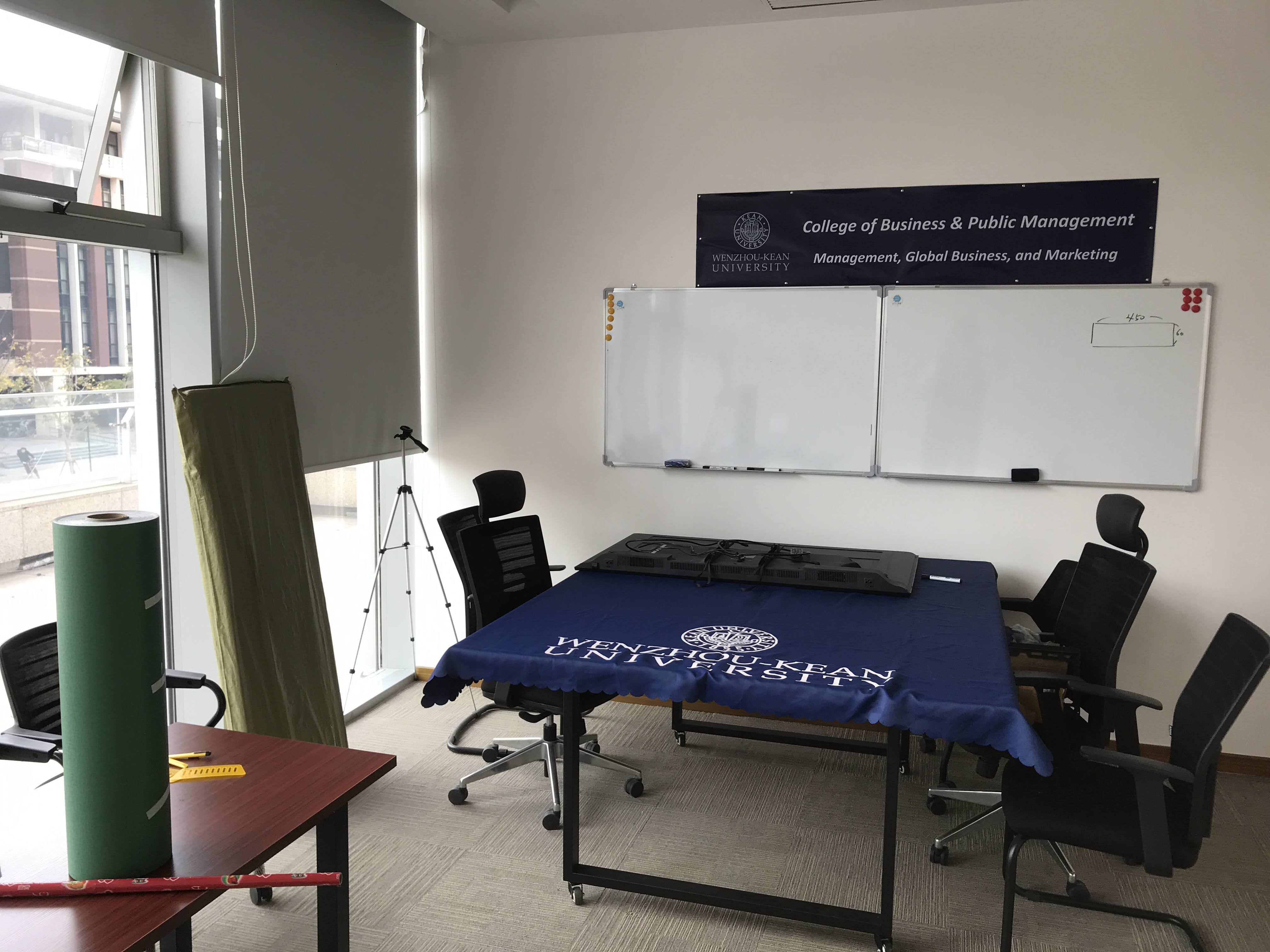 Jan ~ Feb. 2021: Installed Video Camera and Camcoder with moving furniture for Virtual Conference making.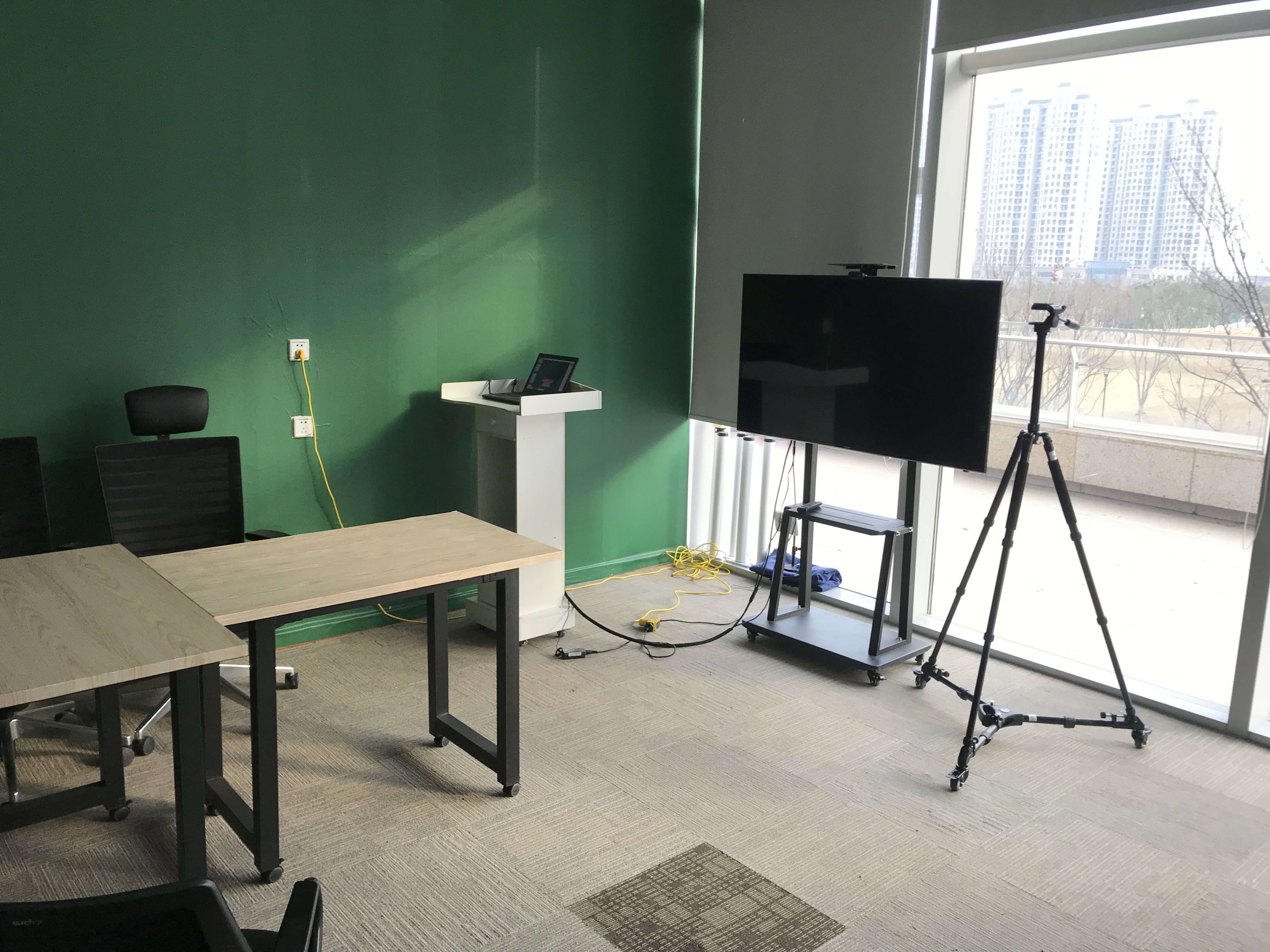 7. Jan. 2021: Equipped "First Aids Package" and "WheelChair" for Medical Emergency Situation at the 2nd floor of CBPM building.
Dr. Jerry Choi coined the idea and donated the Medical Aid box and wheelchair.
Dr. Margaret Chen suggested first aid medicines and materials.
Dr. Candy Chiu suggested Wheelchair.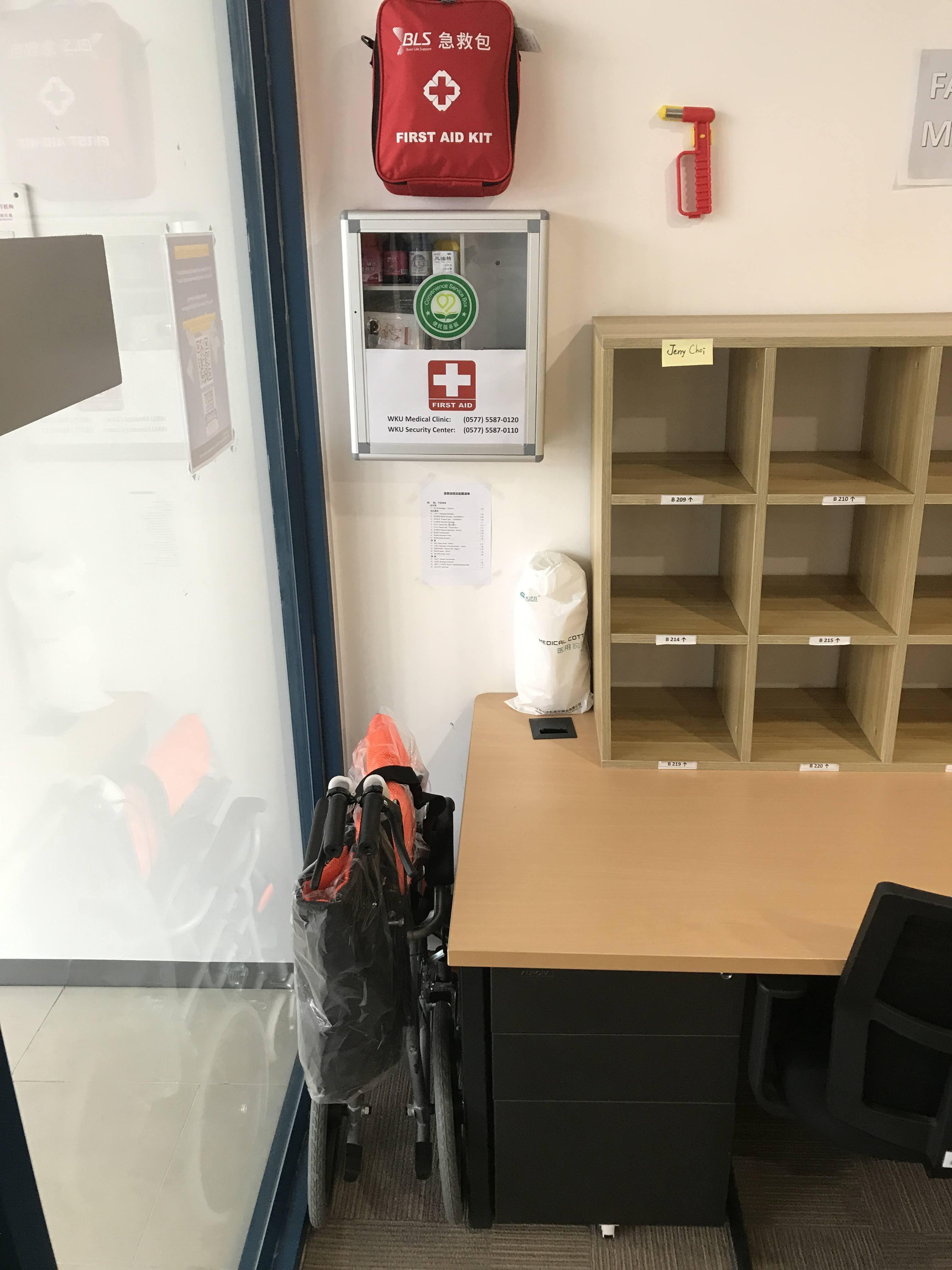 ================
2021. 01. 14: Equipped Video Camcoder and Camera at Virtual Conference room (B-208)
2021. 01. 13: Completed First Aids equipment.
2020. 12. 08: Social Media Lab Improvement Plan is Suspended.
2020. 10. 24: Revised plans
2020. 10. 04; First created by DR. Jerry Choi