[RESEARCH] KUSA/WKU AGILE MANAGEMENT RESEARCH GROUP
Bibliometrika (at R software, 2022.10.29)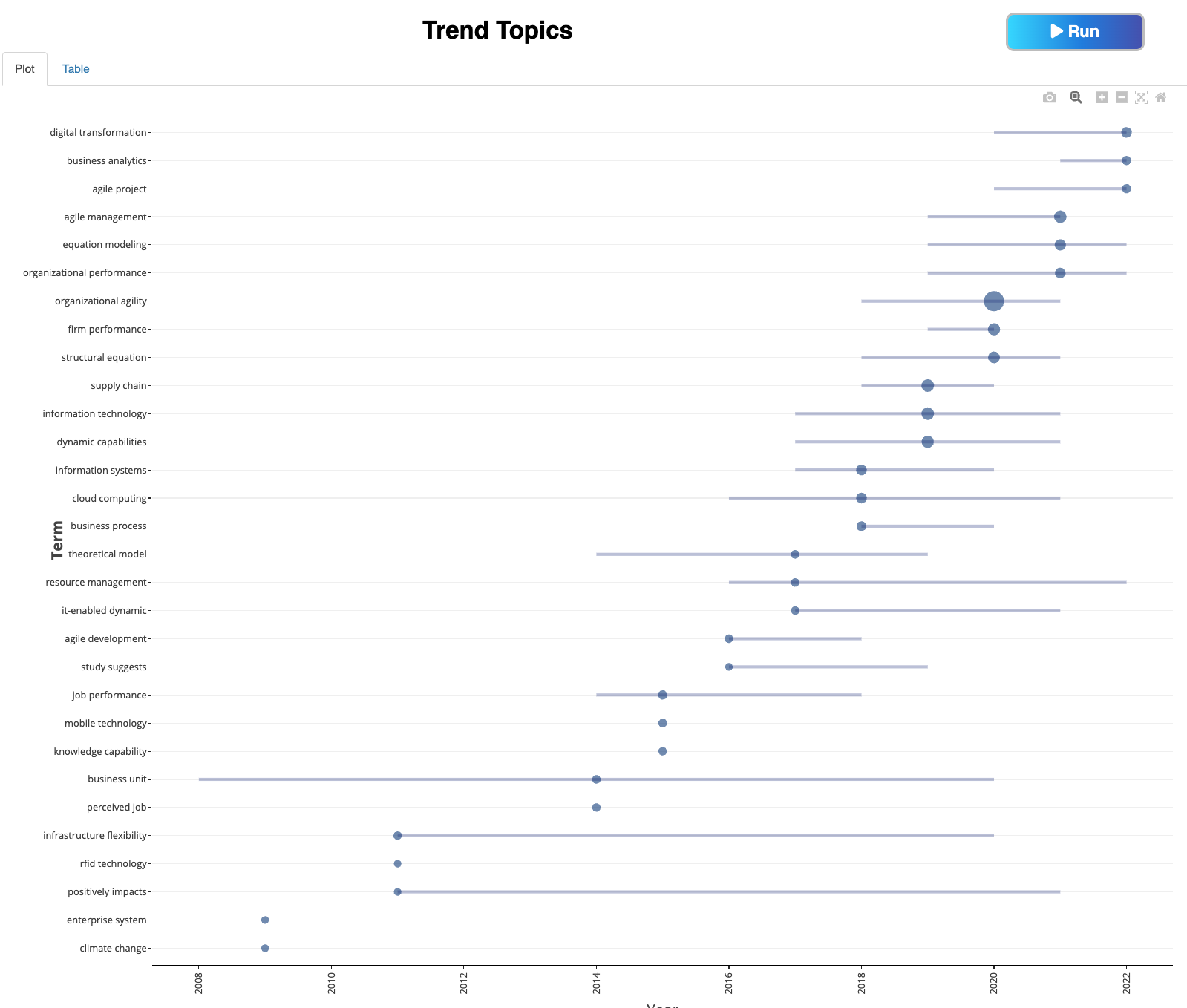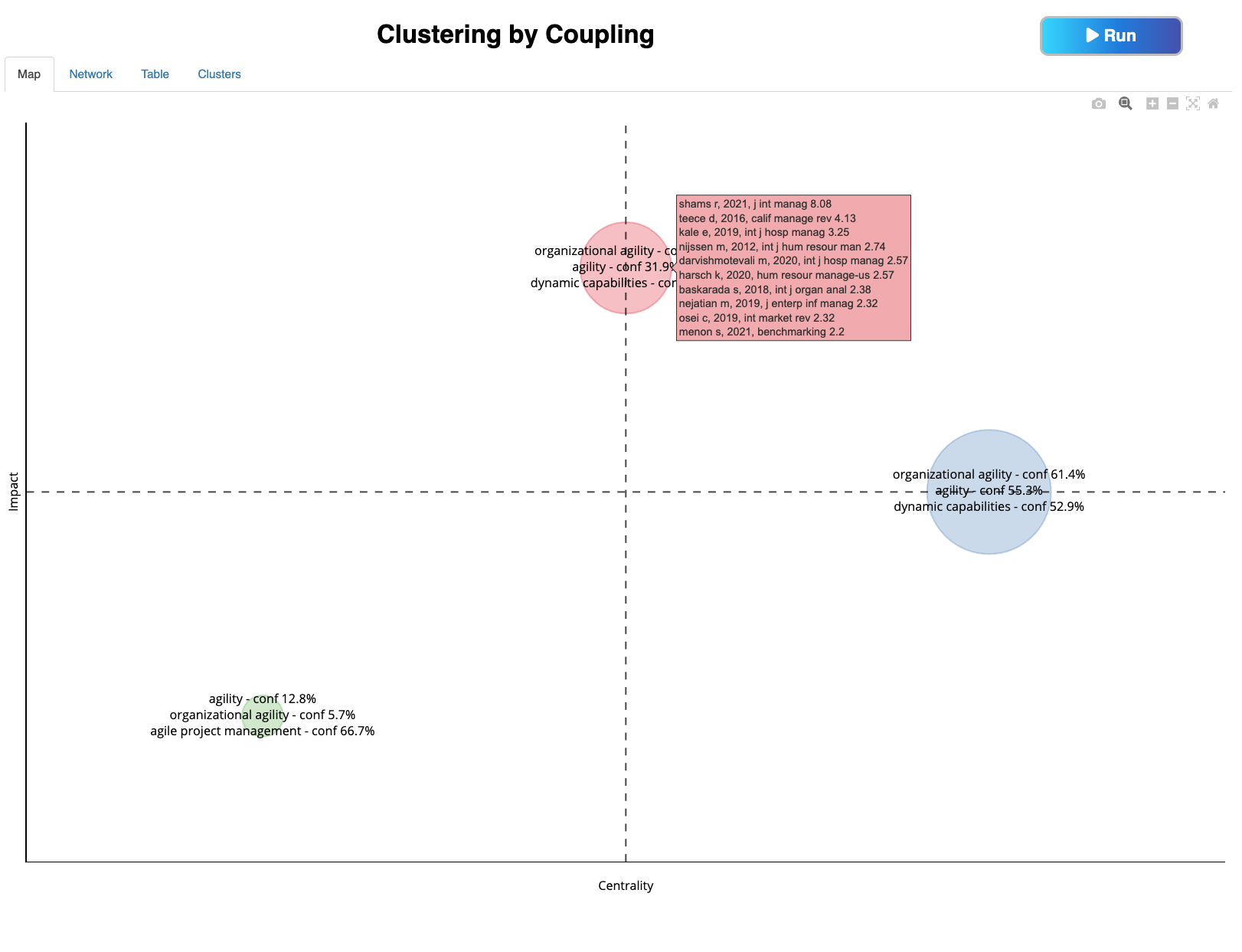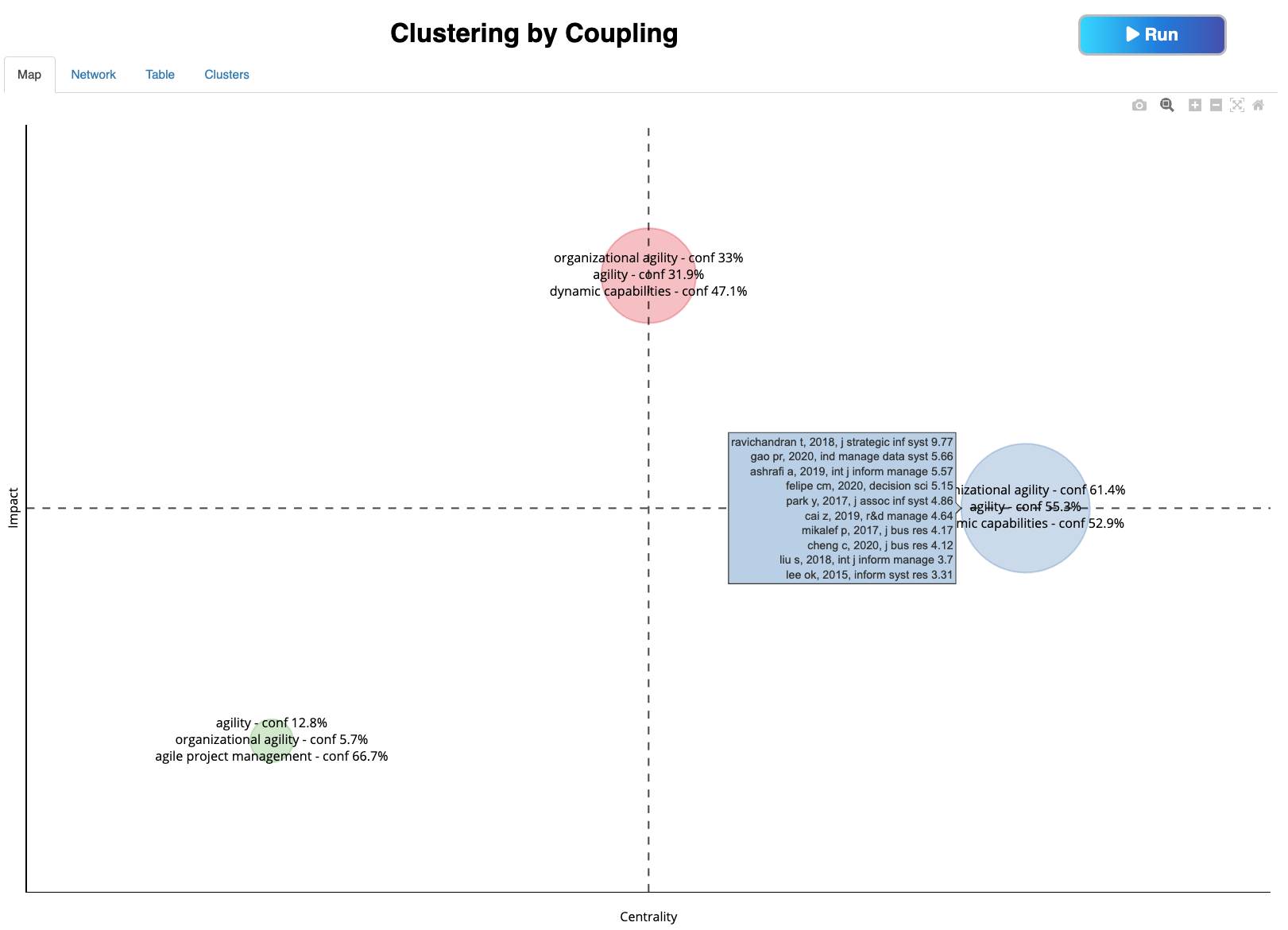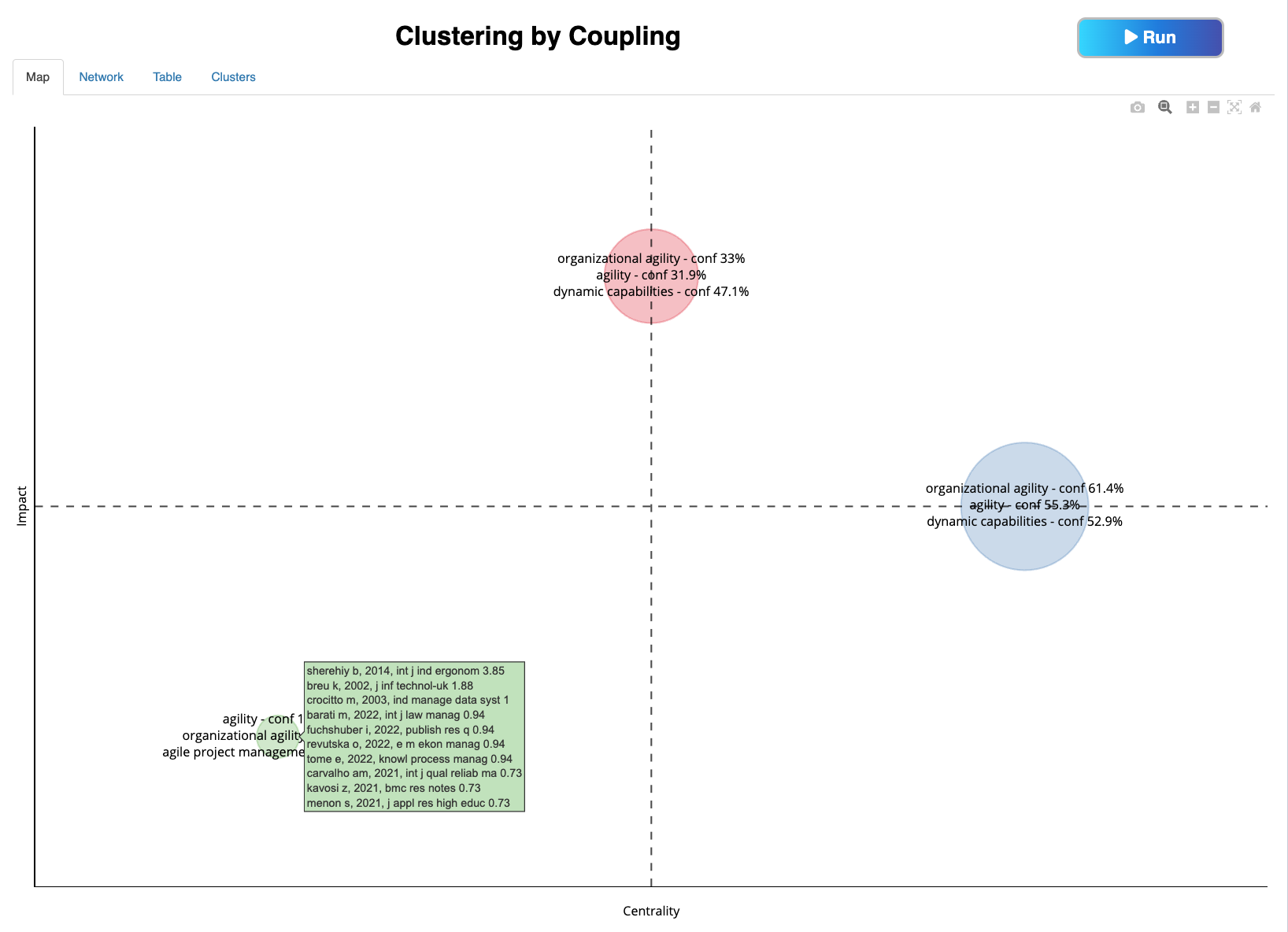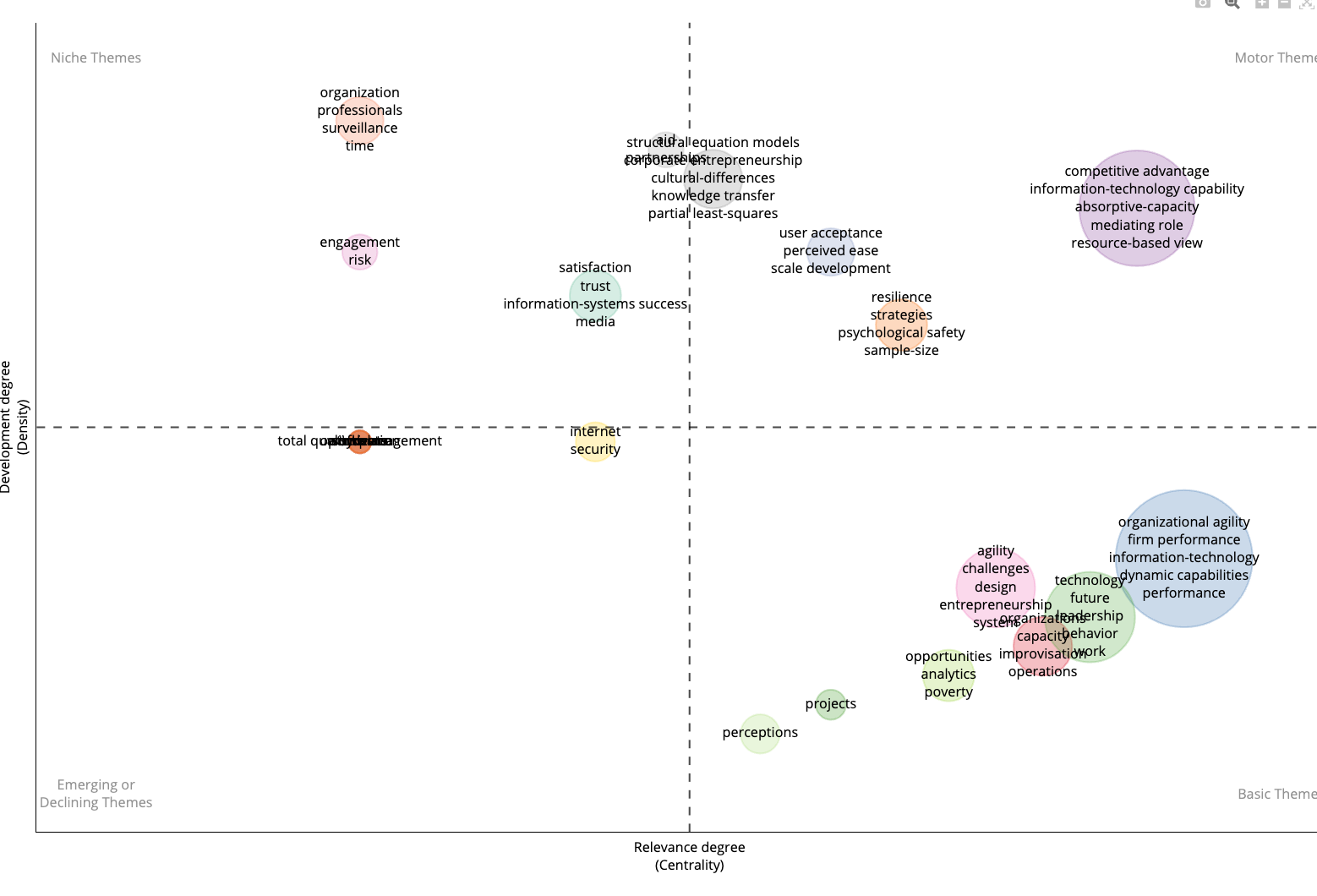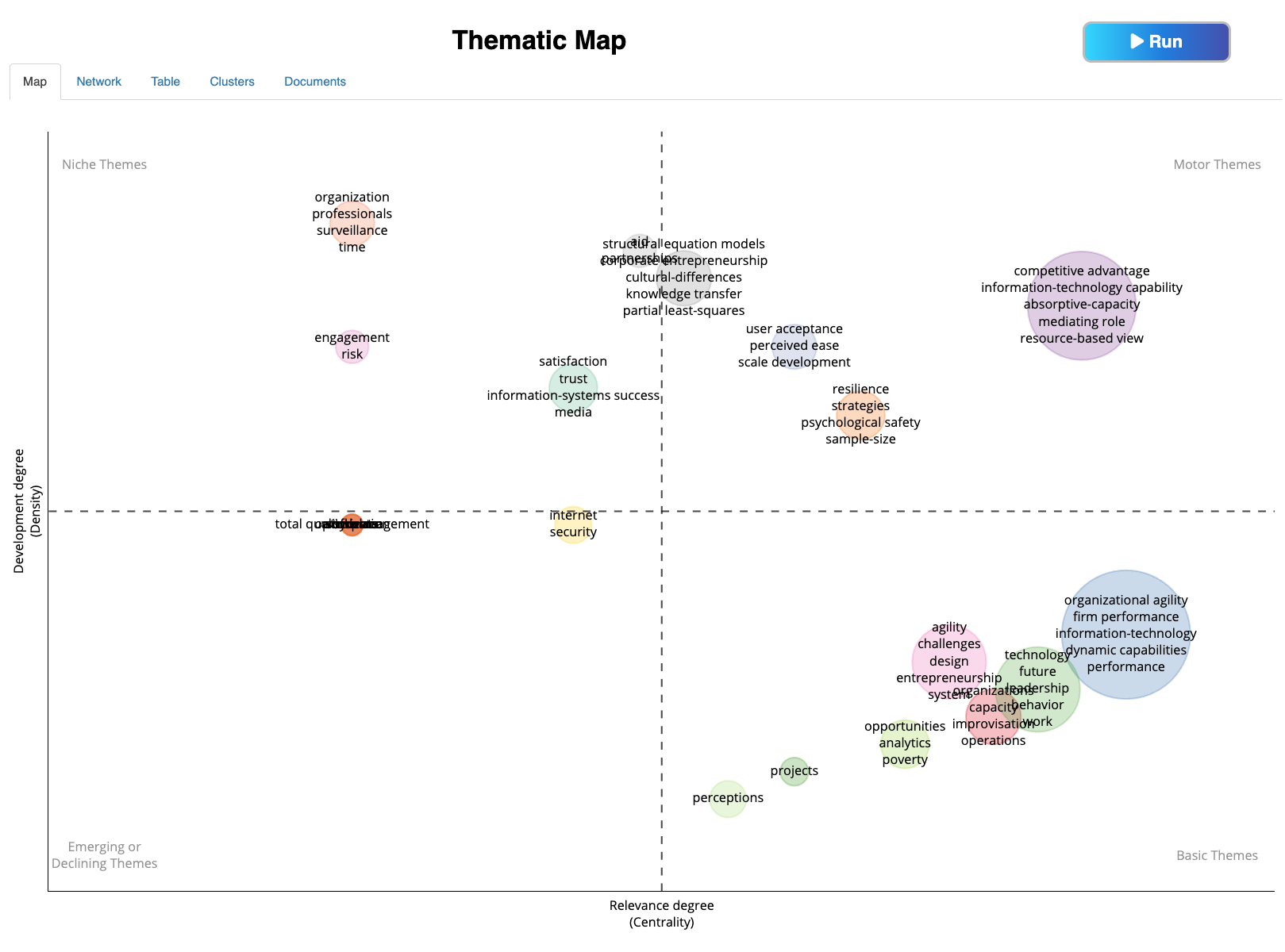 VOSVIWER.com (Online Web-based Bibliometric Analysis)
VOSViwe Biblio Visualization by using WEB of SCIENCE 346 Results of "Organizational Agility" Data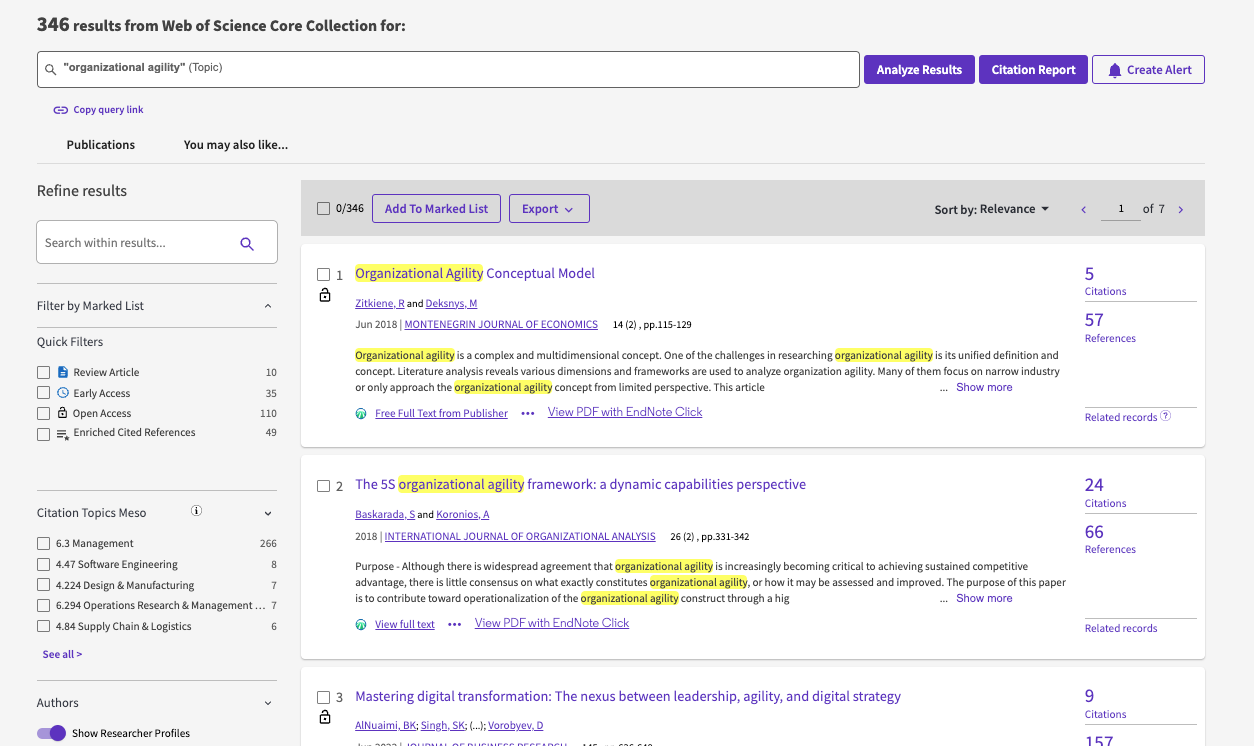 #Remarks: Carefully check "Threadhold" Numbers of Occurrence to "Identify keywords".
23 keywords: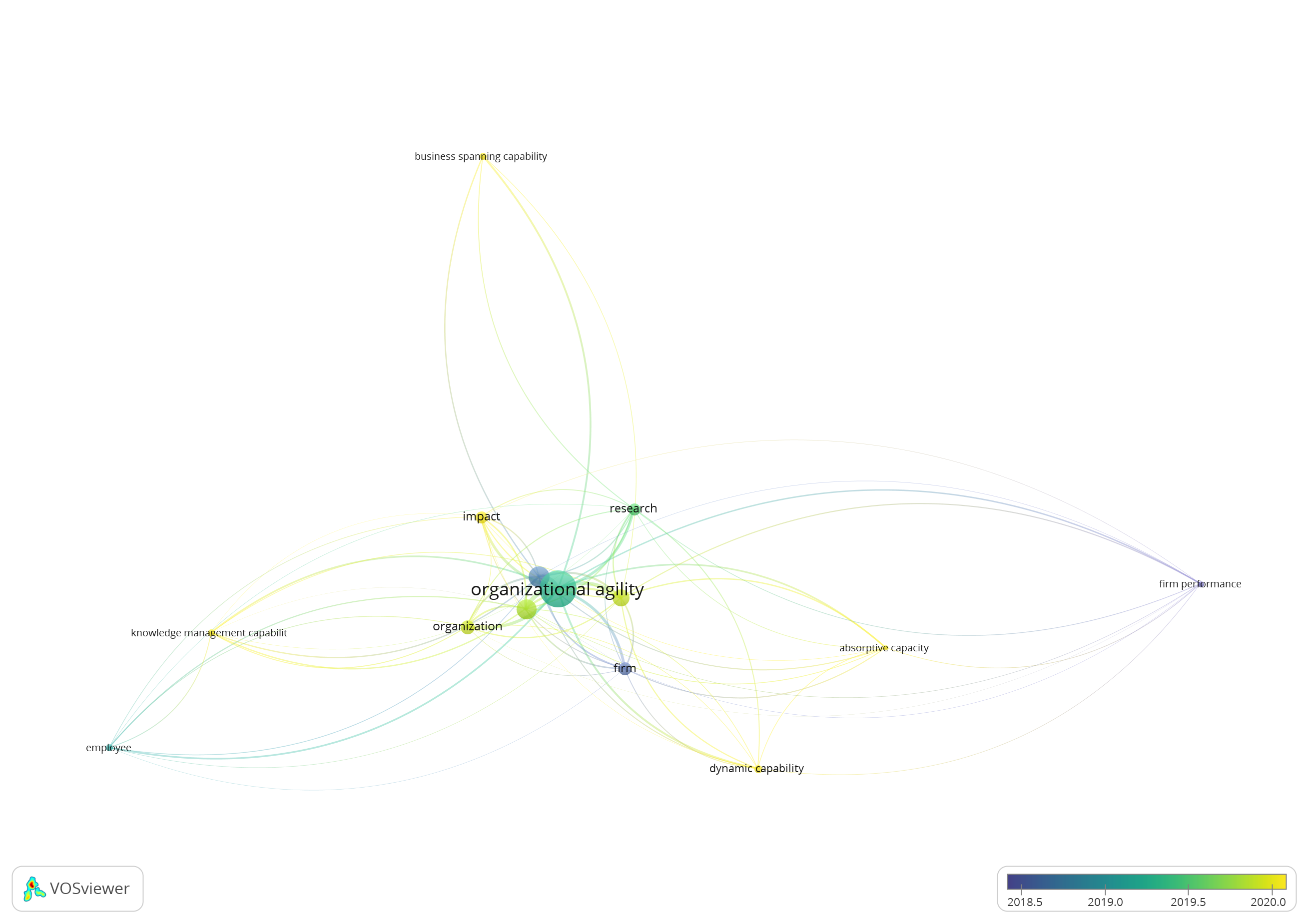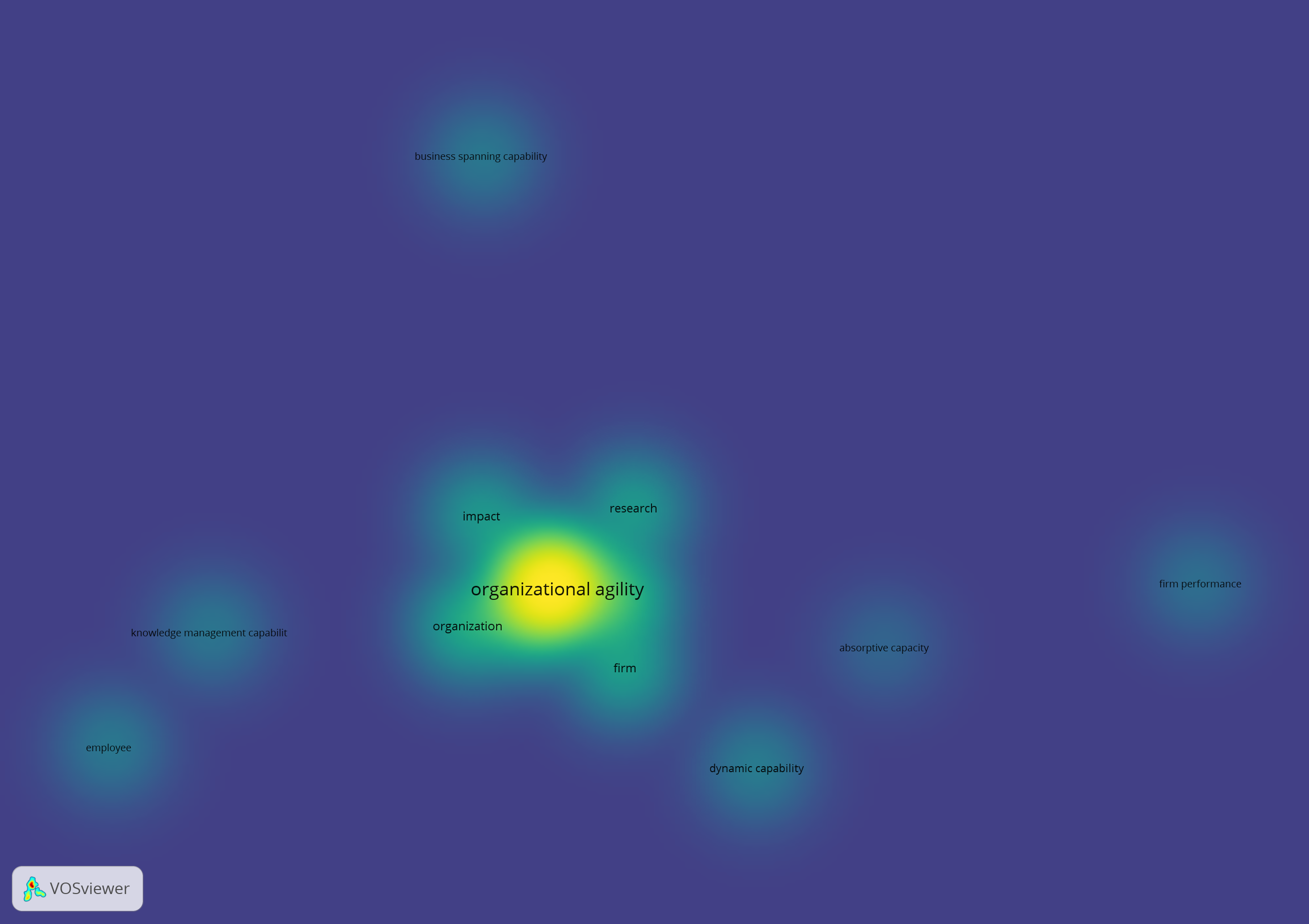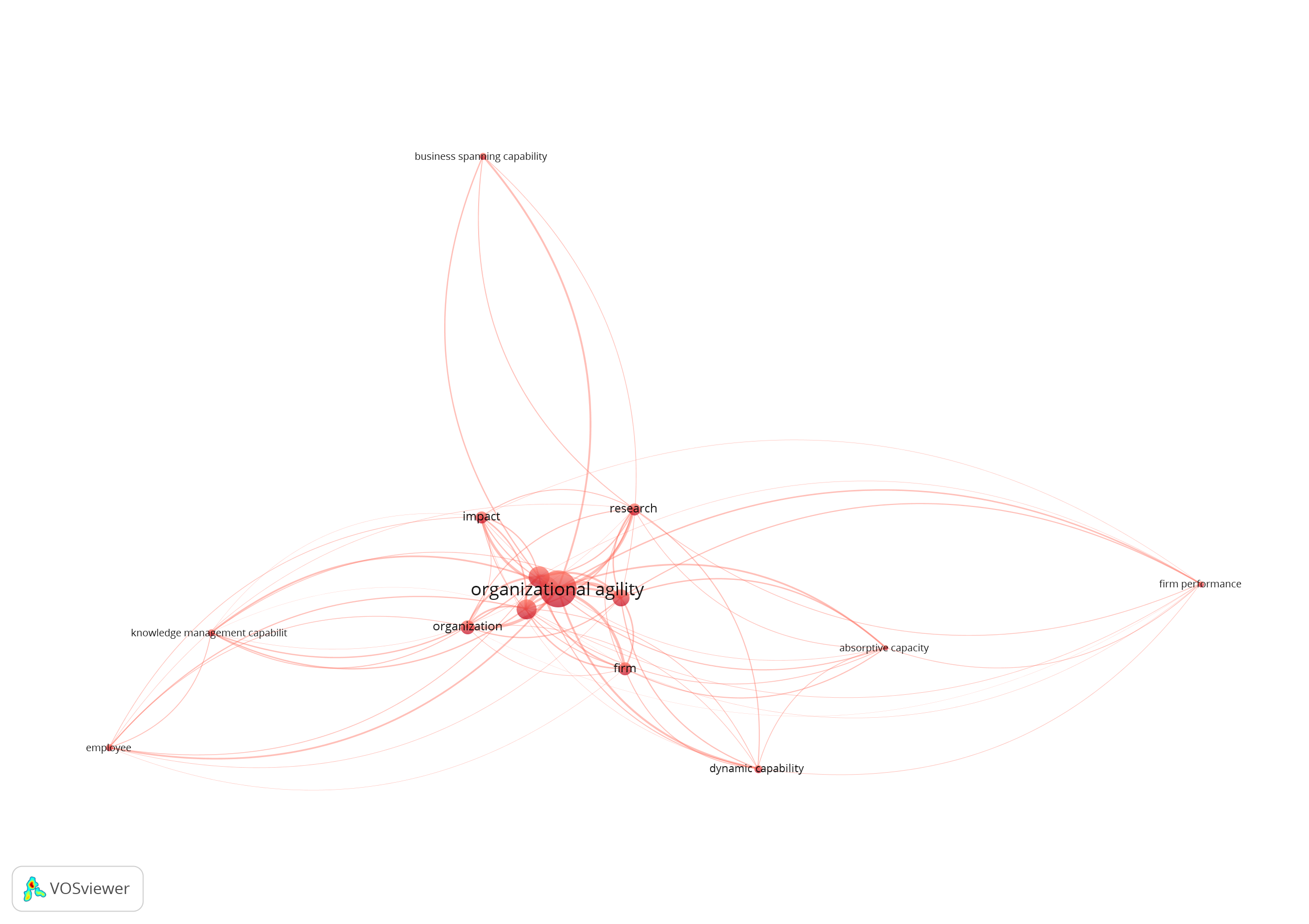 Tips:
1. Web of Science File Export: Export - Endnote Desktop - xxx.CIW file with Full record: Record from 1 to 500 (If necessary 500 - 1000 and so on)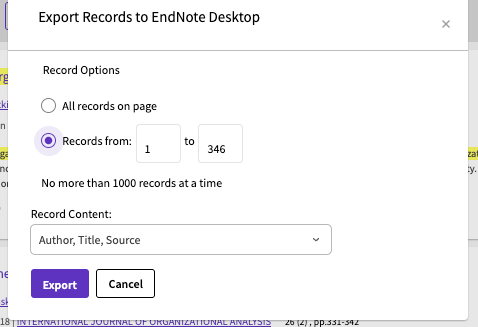 2. Web of Scicne: Citation Report Check: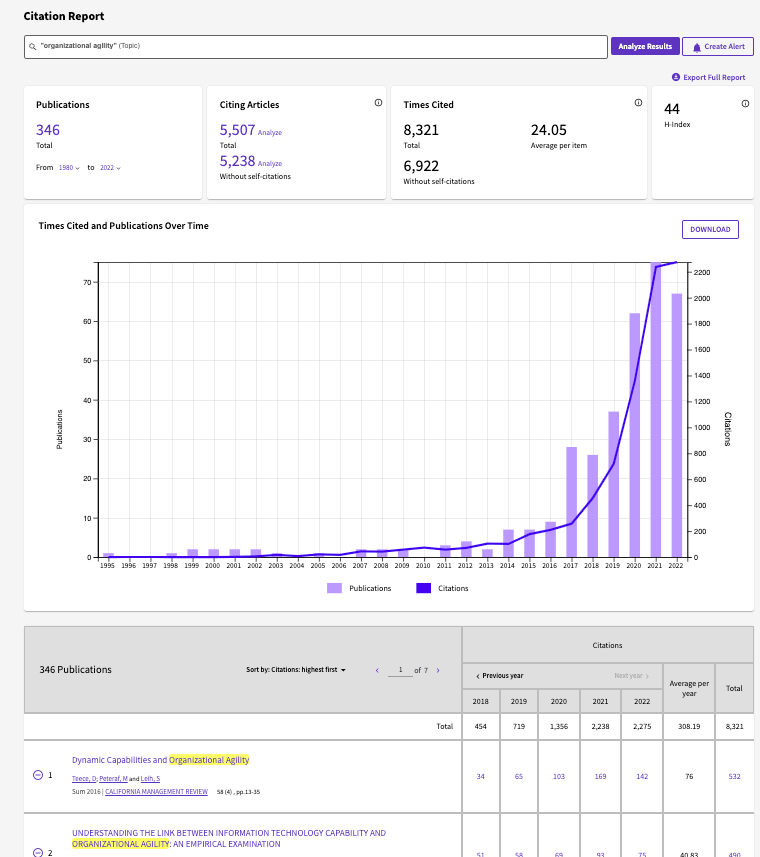 3. VOSViwer: File (Create a map based on bibliographic data) - Read data from bibliographic database file - choose the file - Choose ' type of Analysis [Co-occurence: Keyword; but Biblographic coupling (recommend)]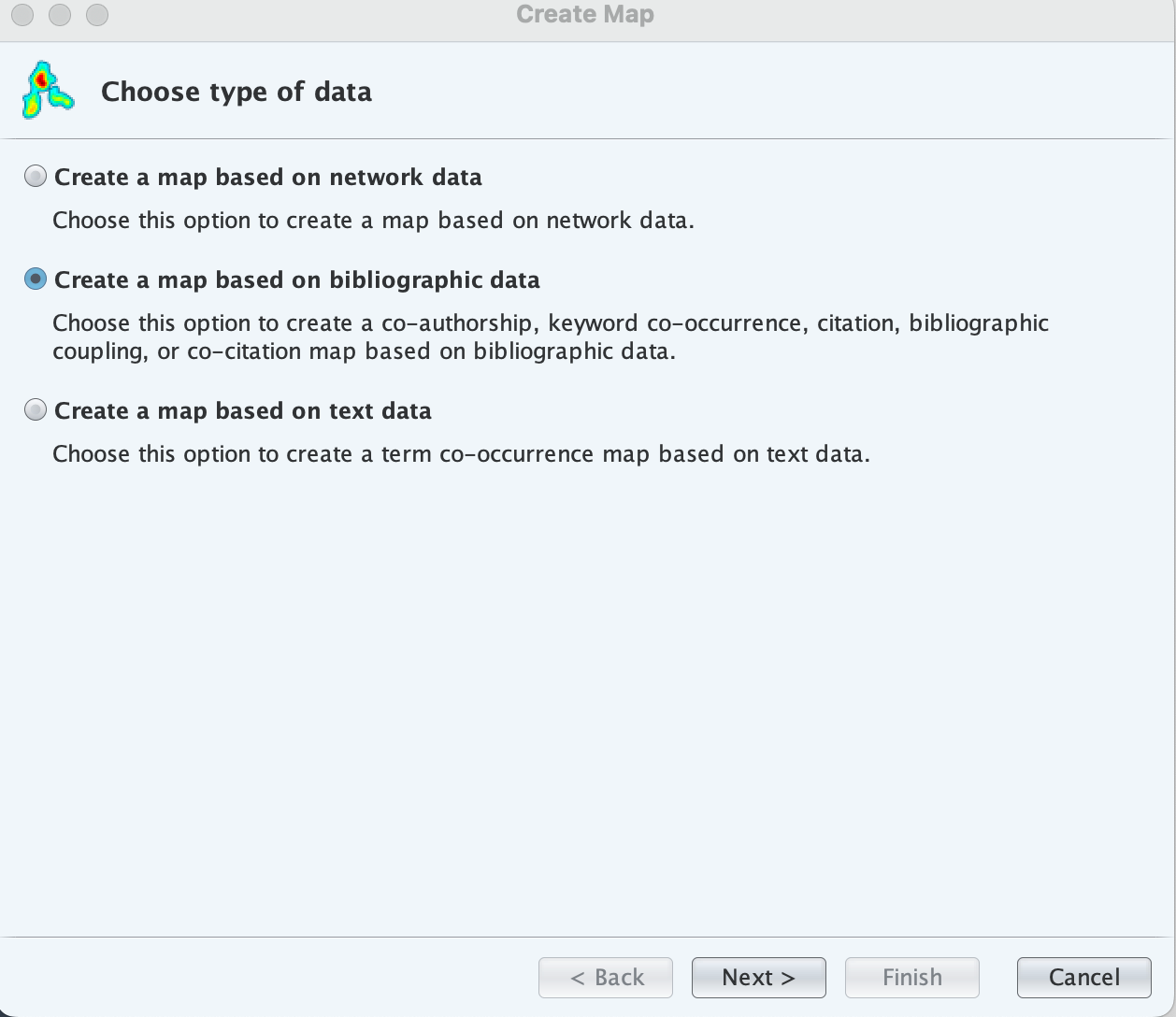 4. Threadhold Choice: (Recommend: around 50, no more than 100)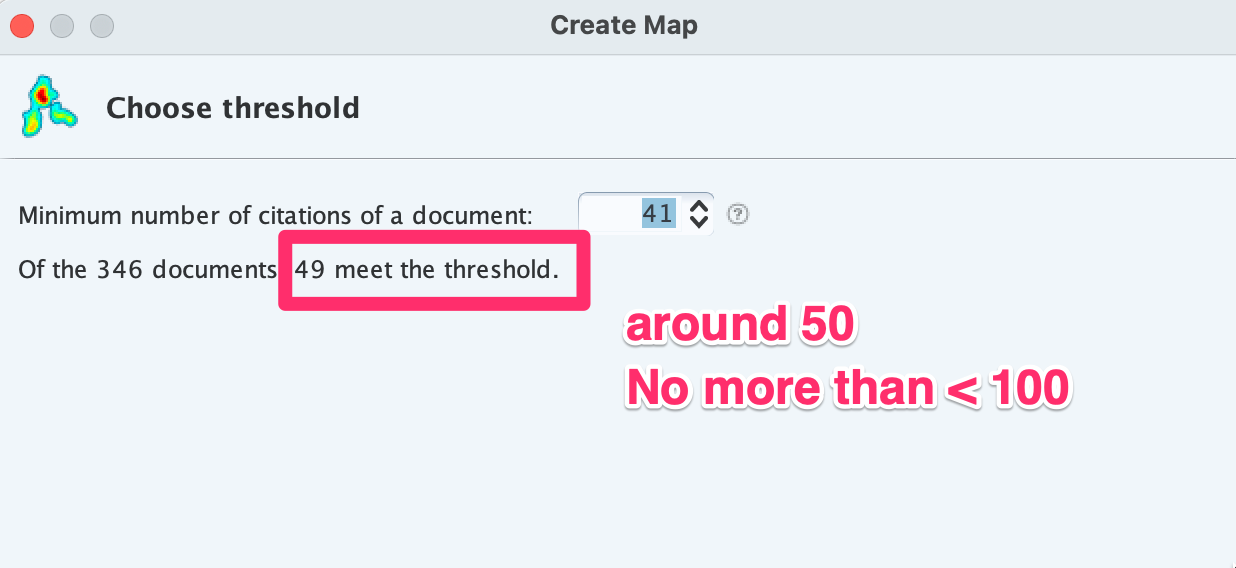 5. Results: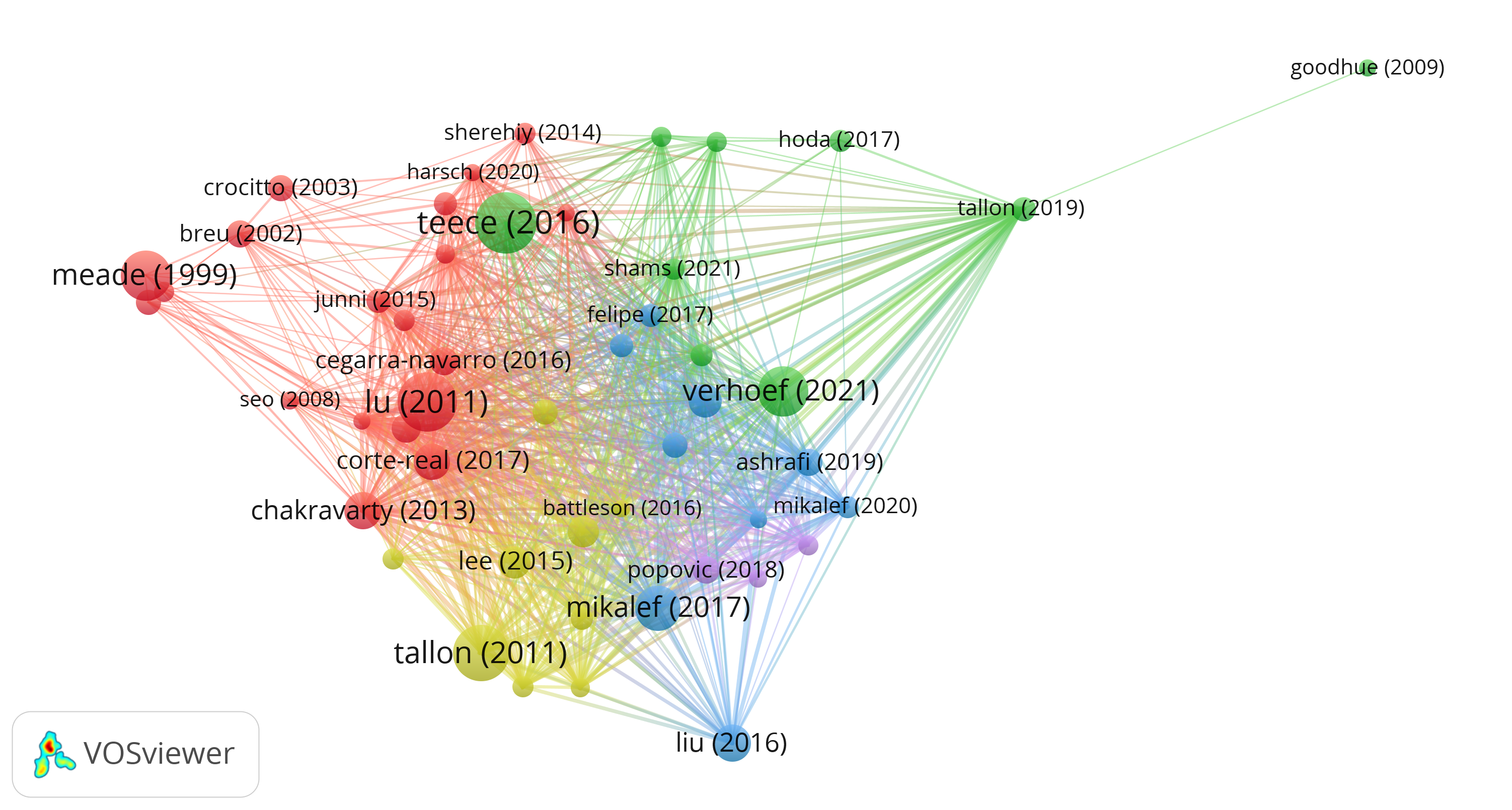 6. Save map data and network data: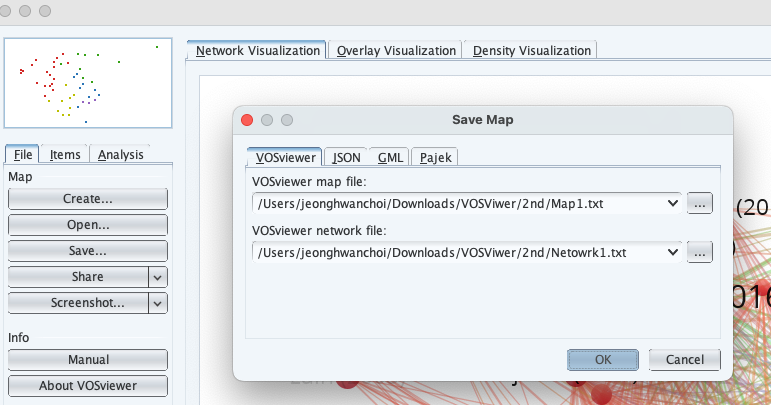 2022.11.03. Bibliometrica with keywords
Master Keywords:
organizational agility
leadership
learning
psychological capital
psycholoigcal safety
stress
burnouit
innovation behavior
proactive behavior
knowledge sharing
performance
Full Keywords:
agile management
agility
organizational agility
operational adjustment
market capitalizing
performance
firm performance
team performance
project performance
innovation
flexibility
learning
organizational learning
knowledge management
knowledge sharing
knowledge sharing behavior
strategy
ambidextrous
flexibility
learning organization
trust
autonomy
psychological capital
psychological safety
self-efficacy
positivity
innovation behavior
proactive behavior
self-directed behavior
leadership
leader member exchange
LMX
stress
burnout
Search History
Bibliometrix report (2022.11.03)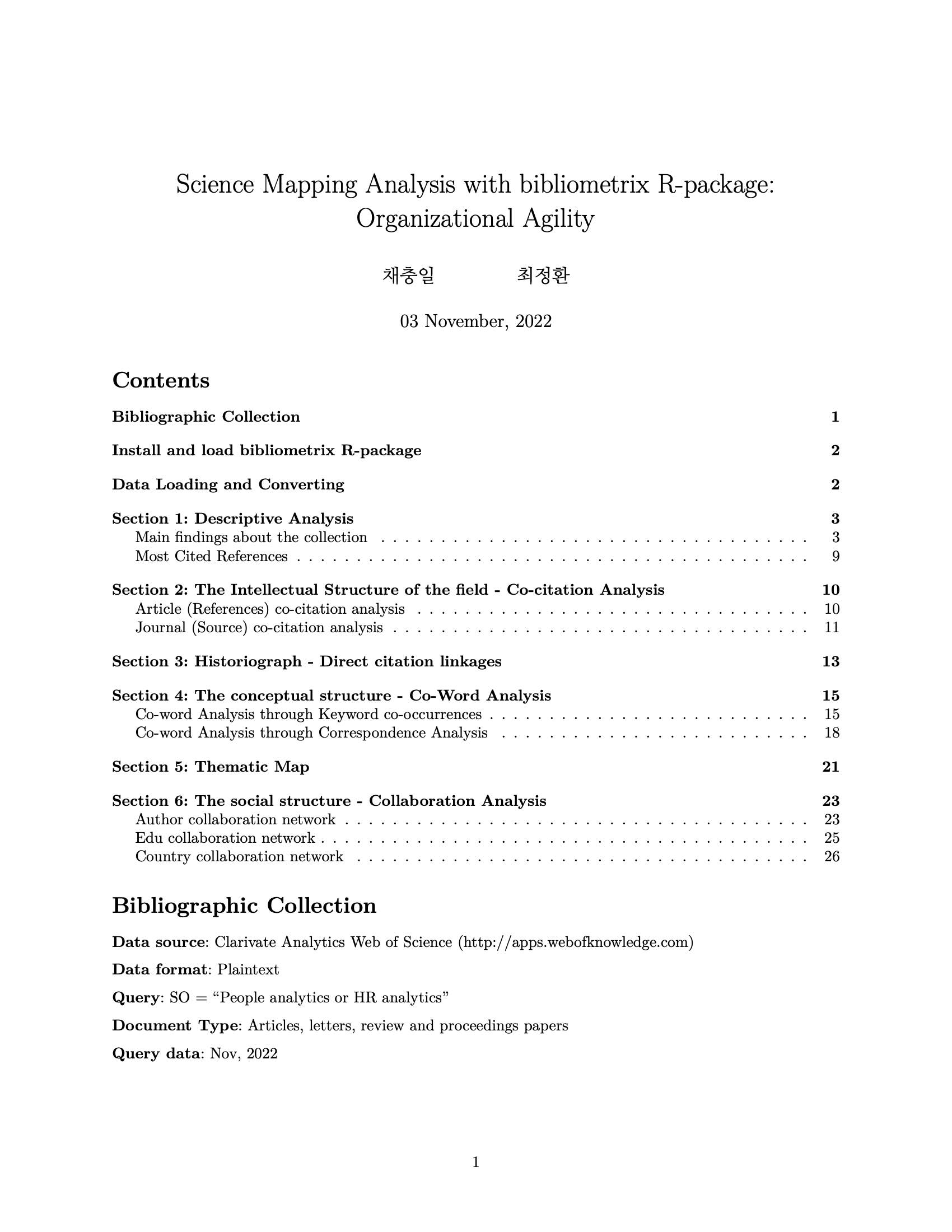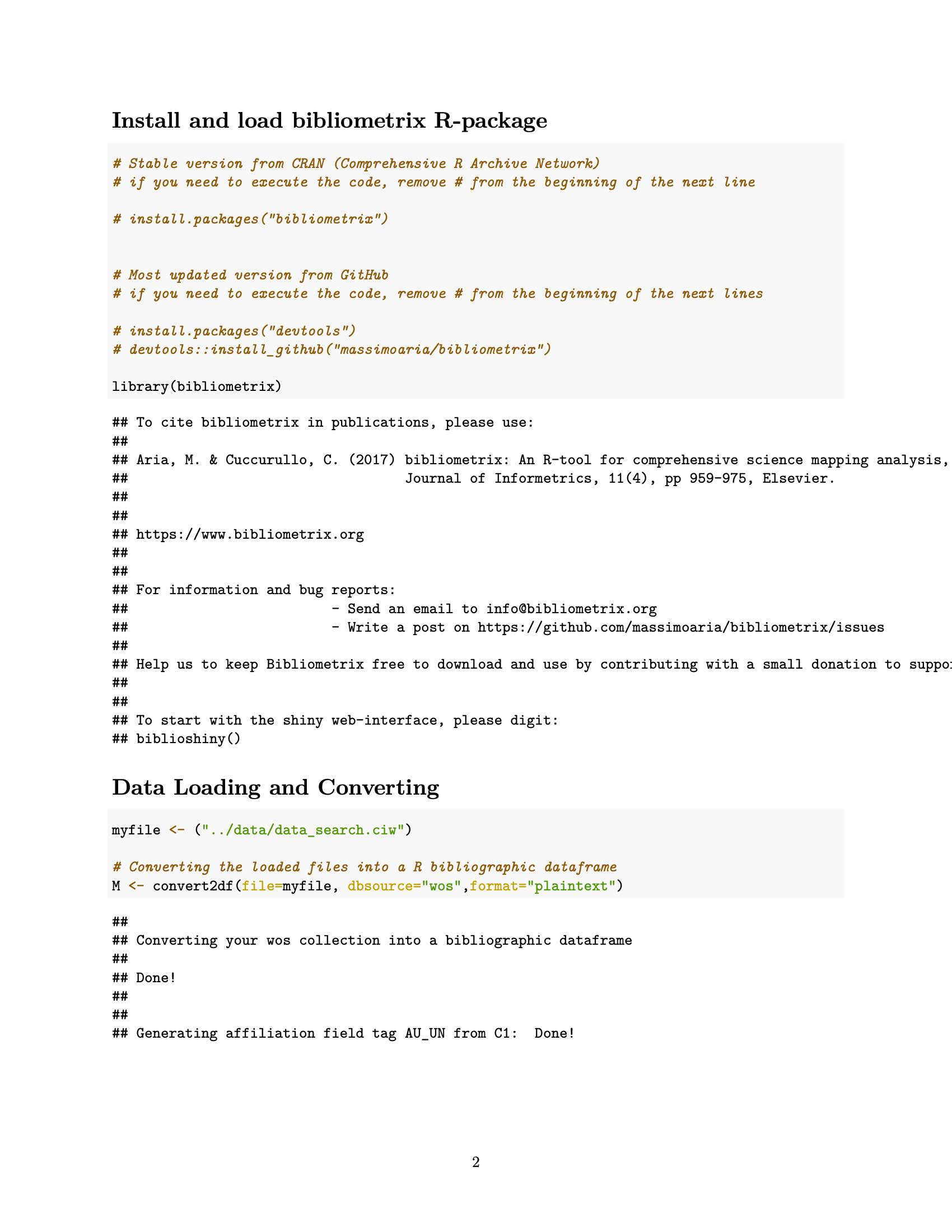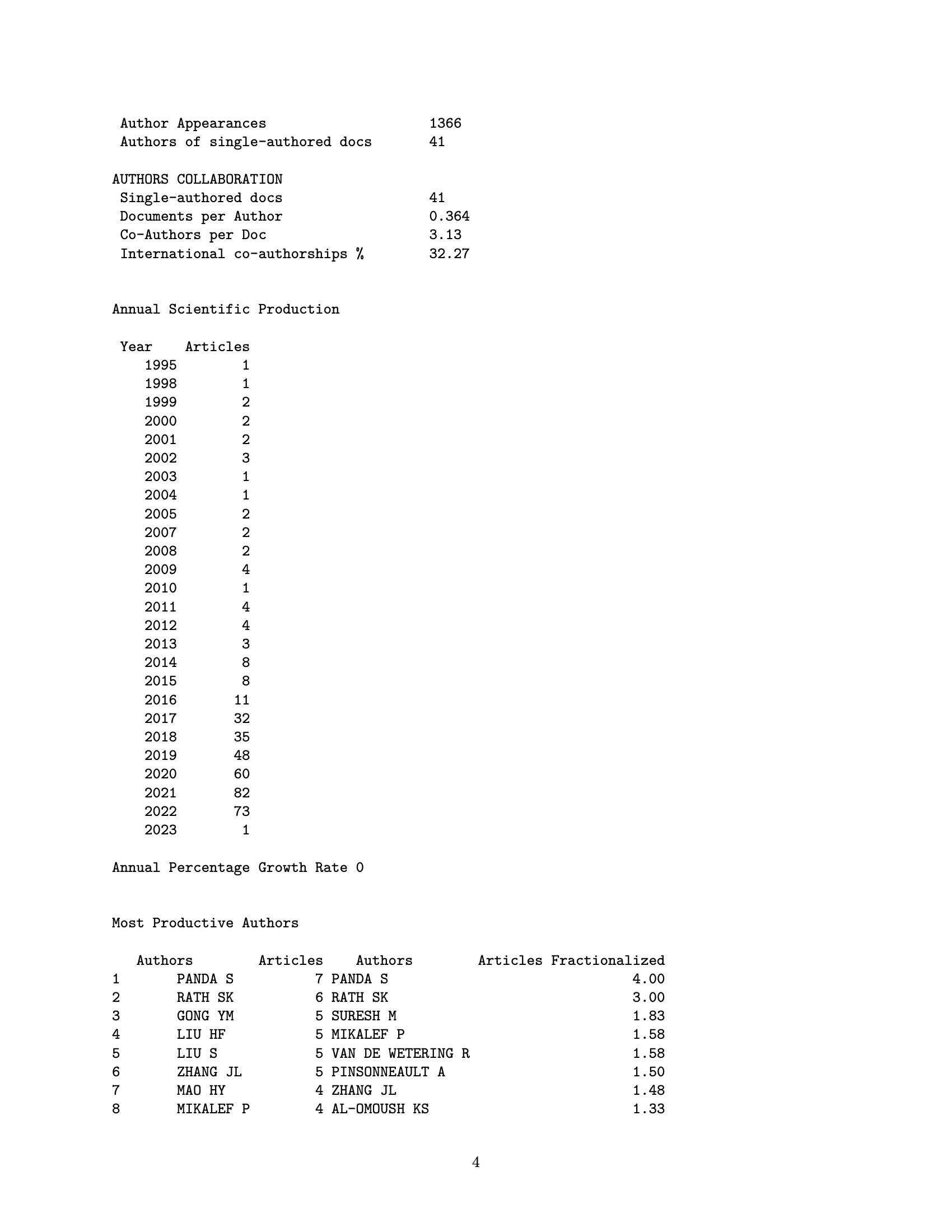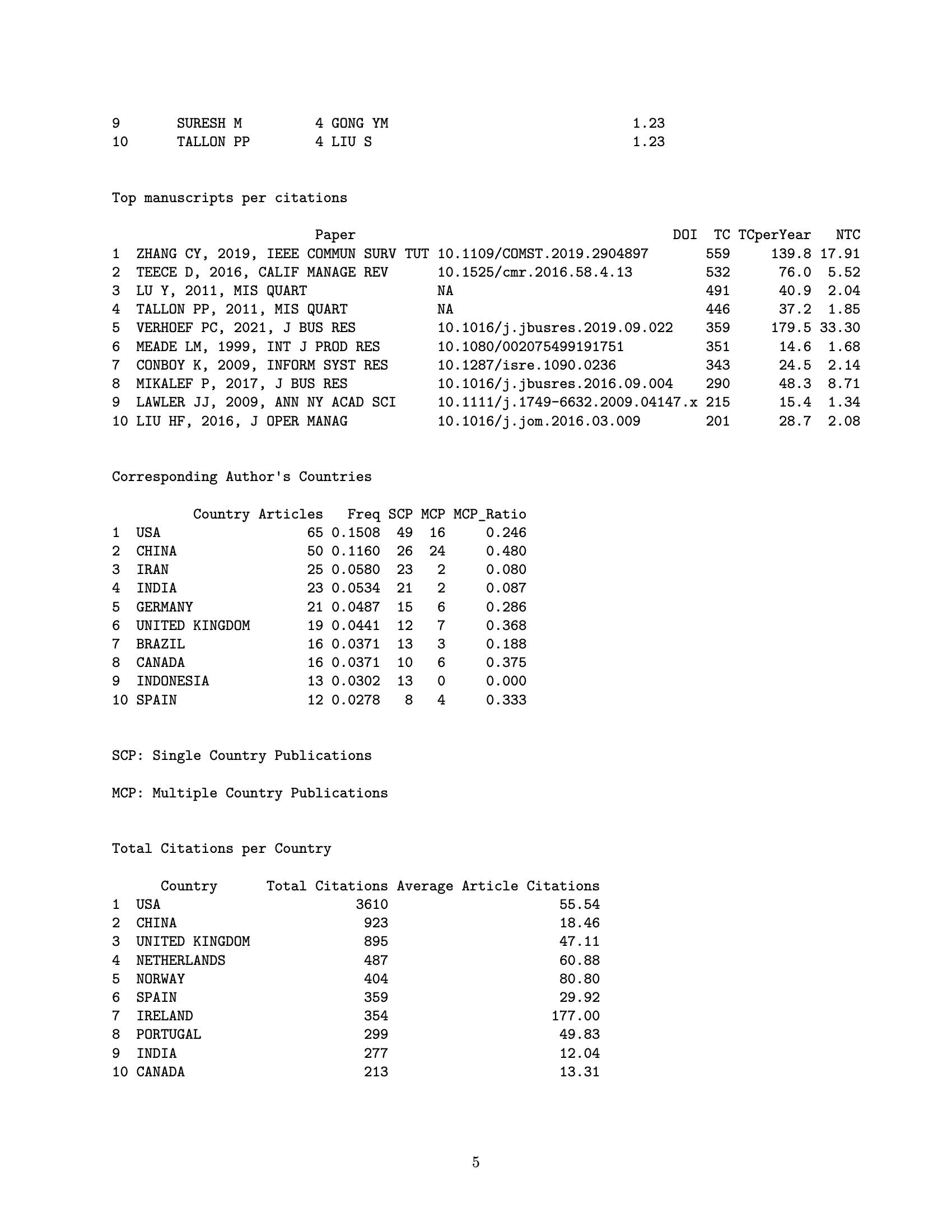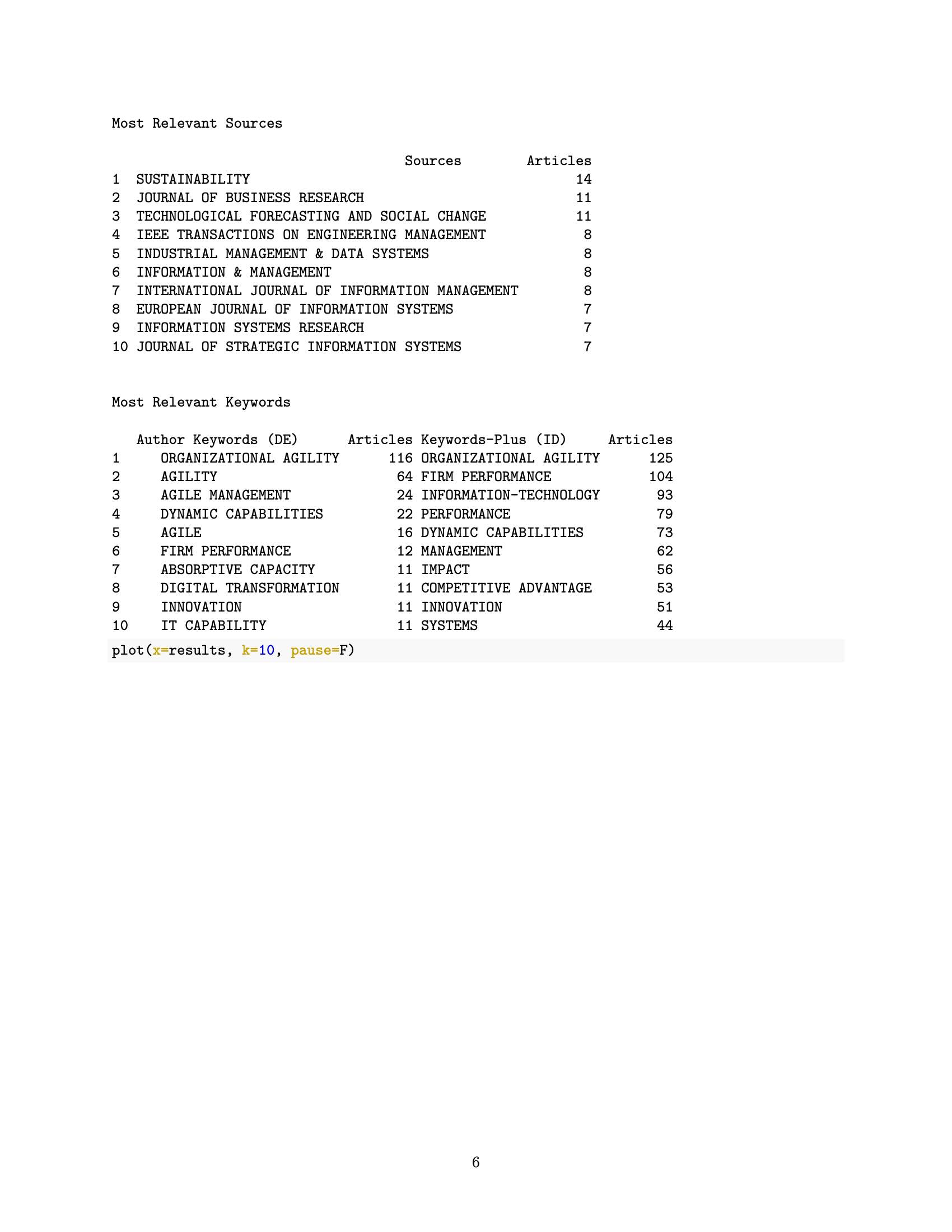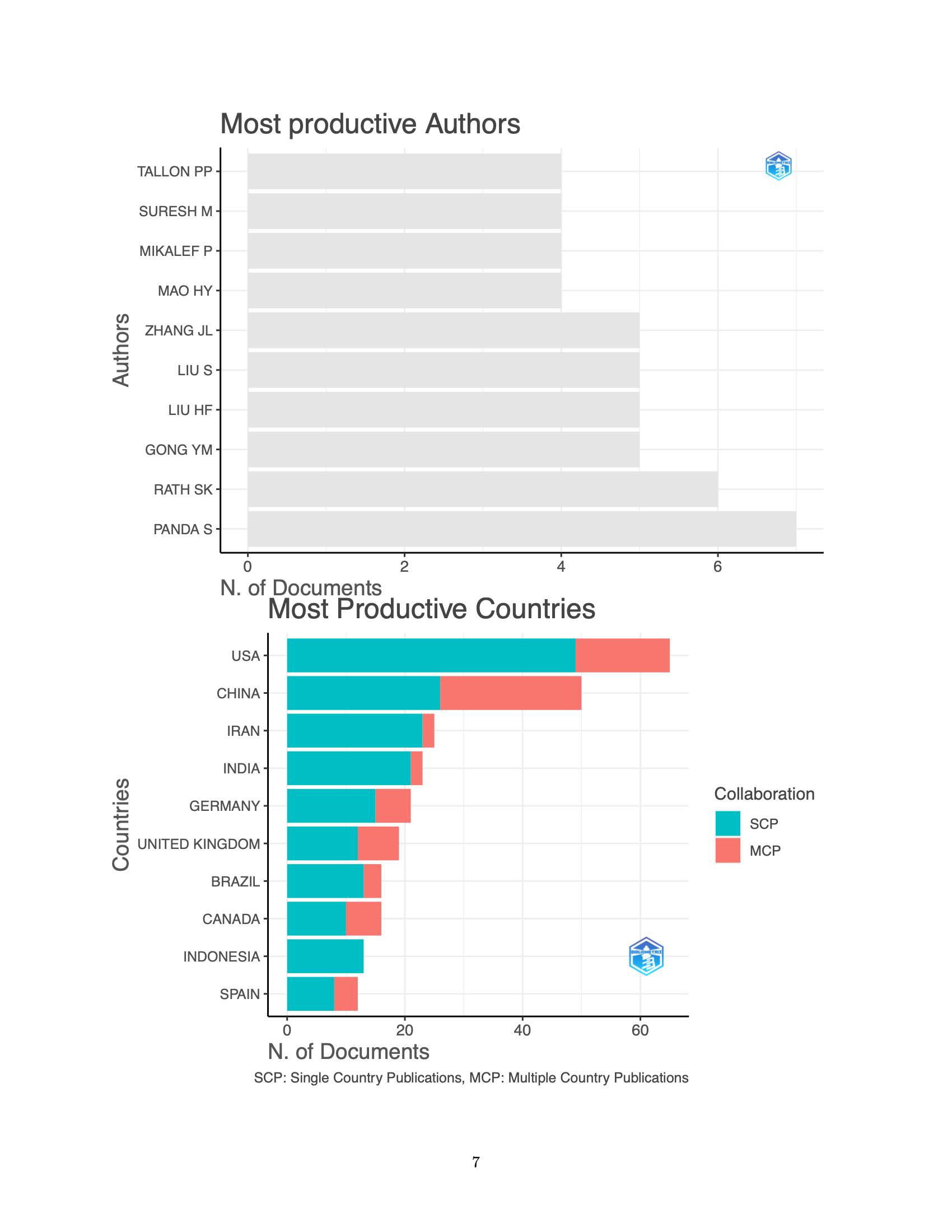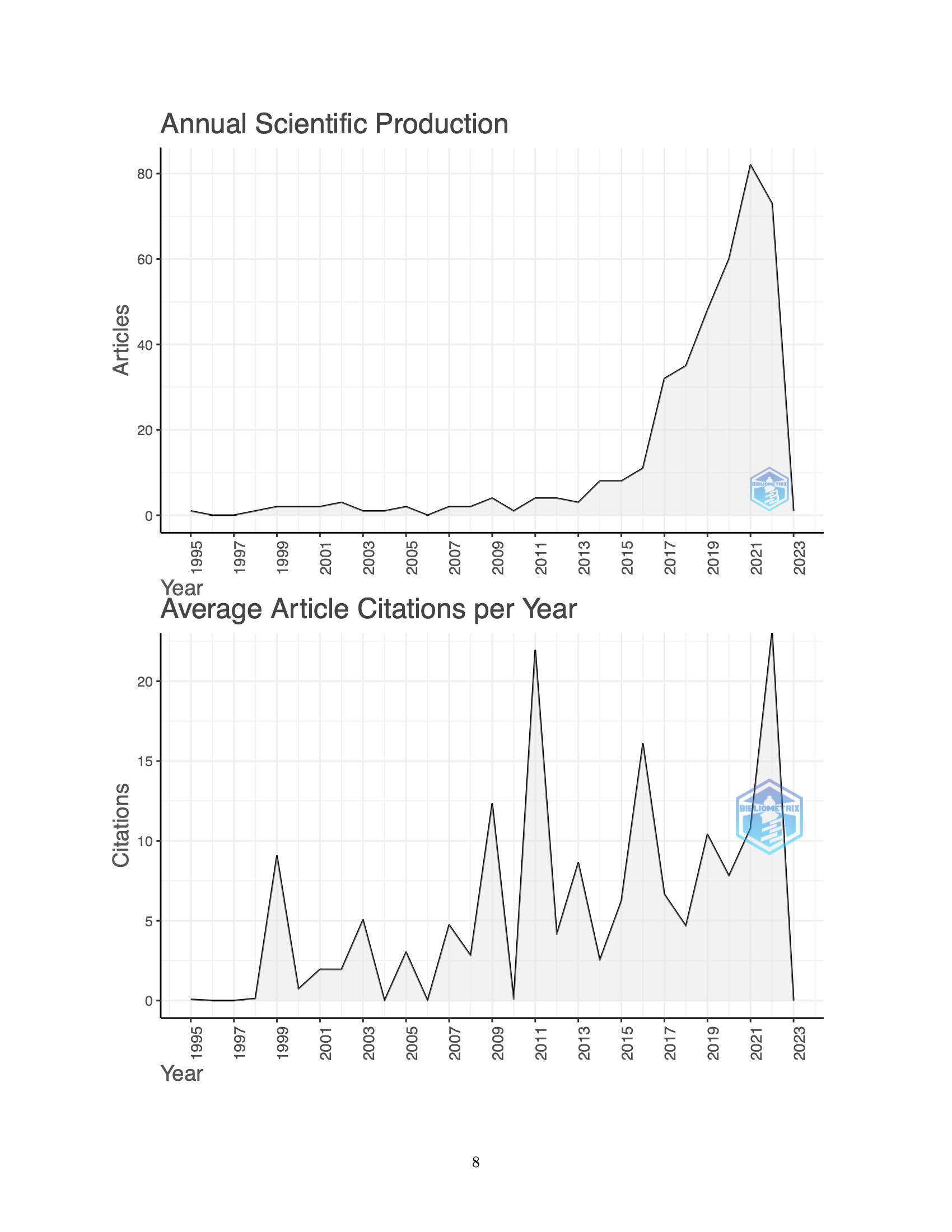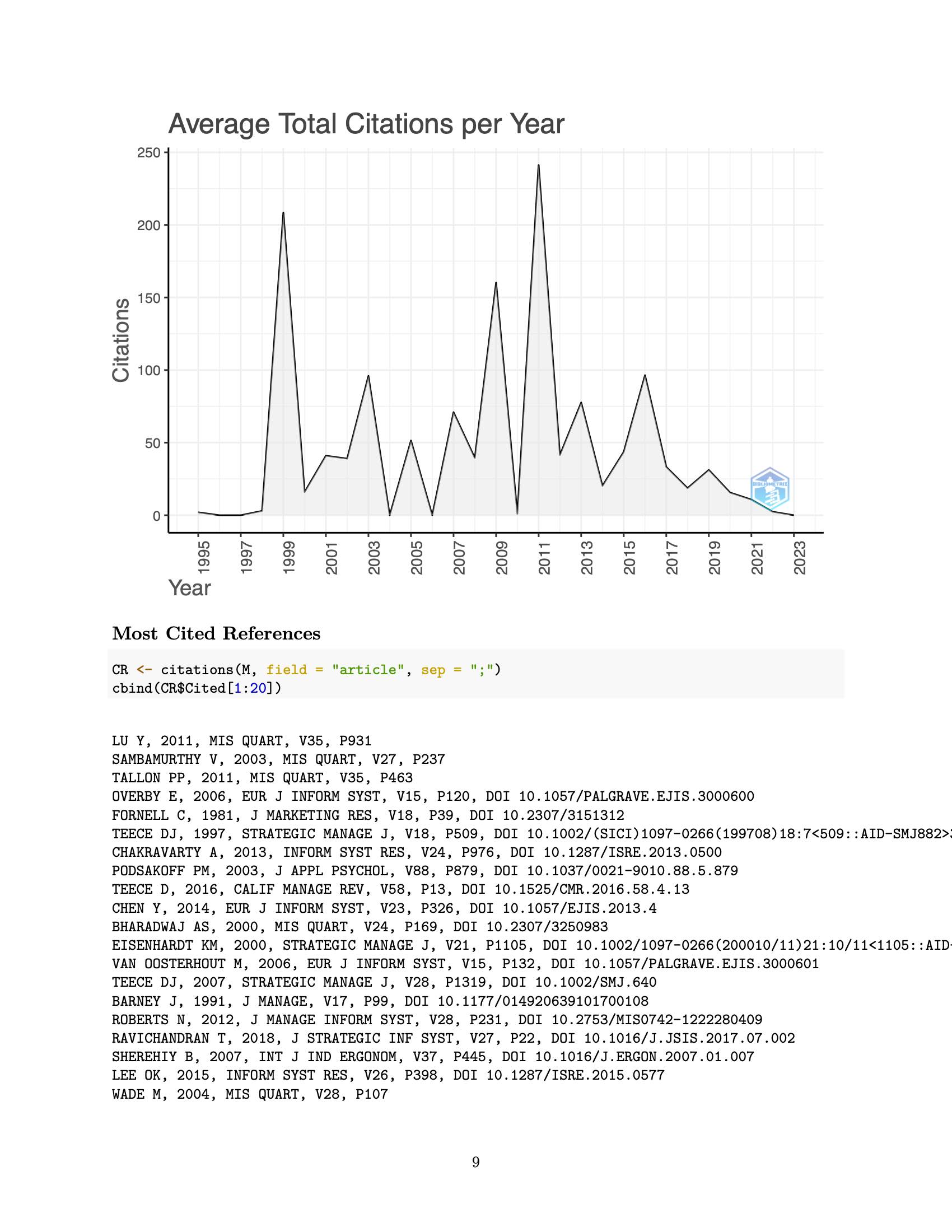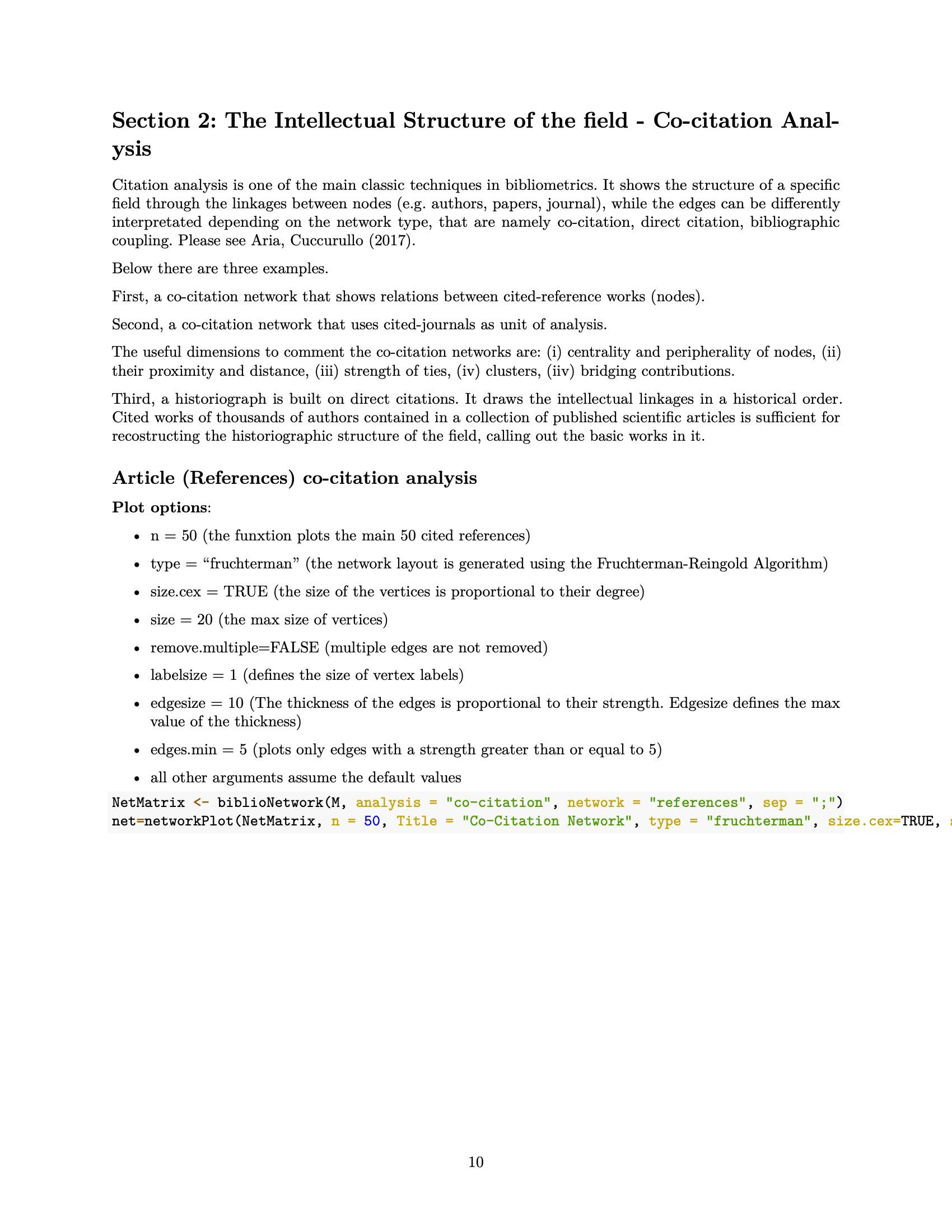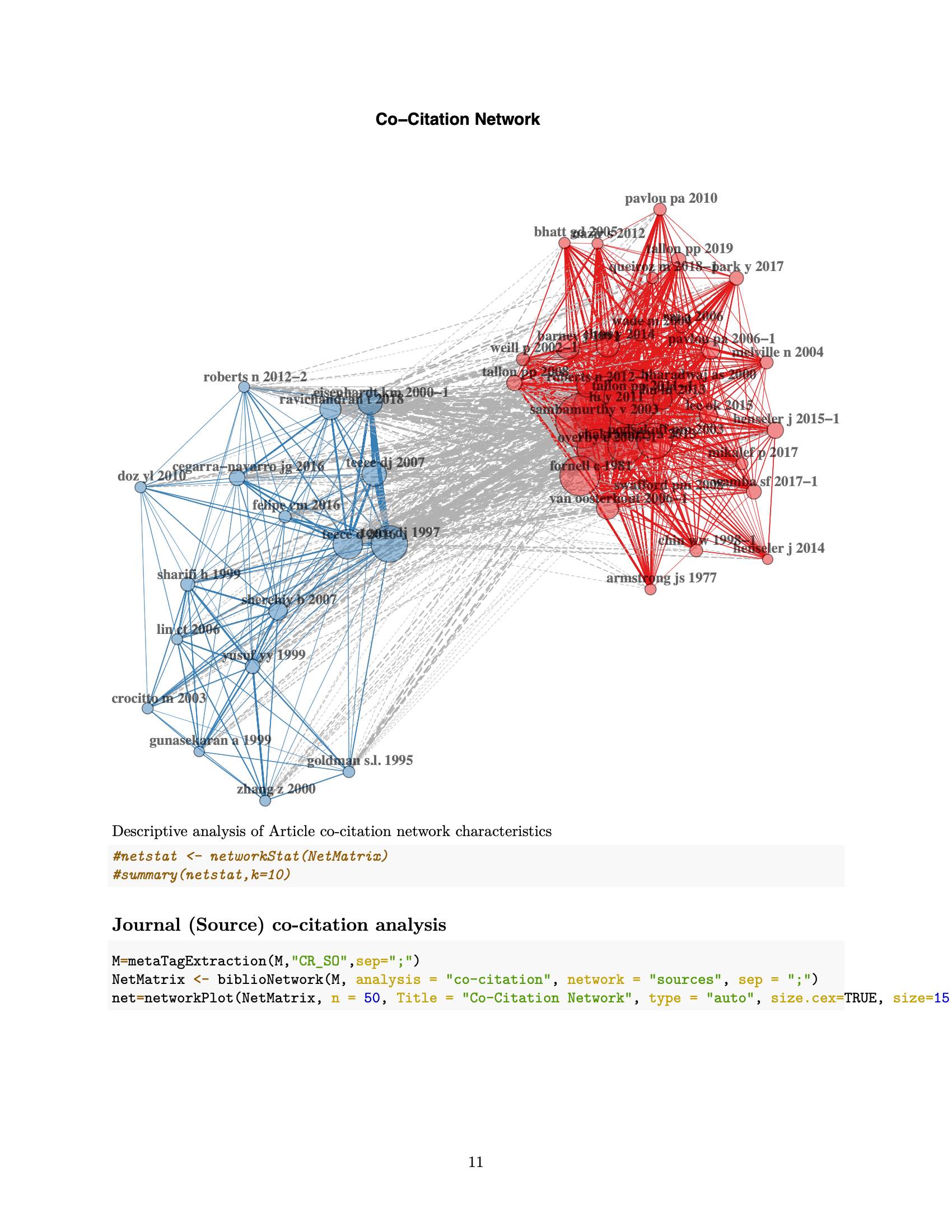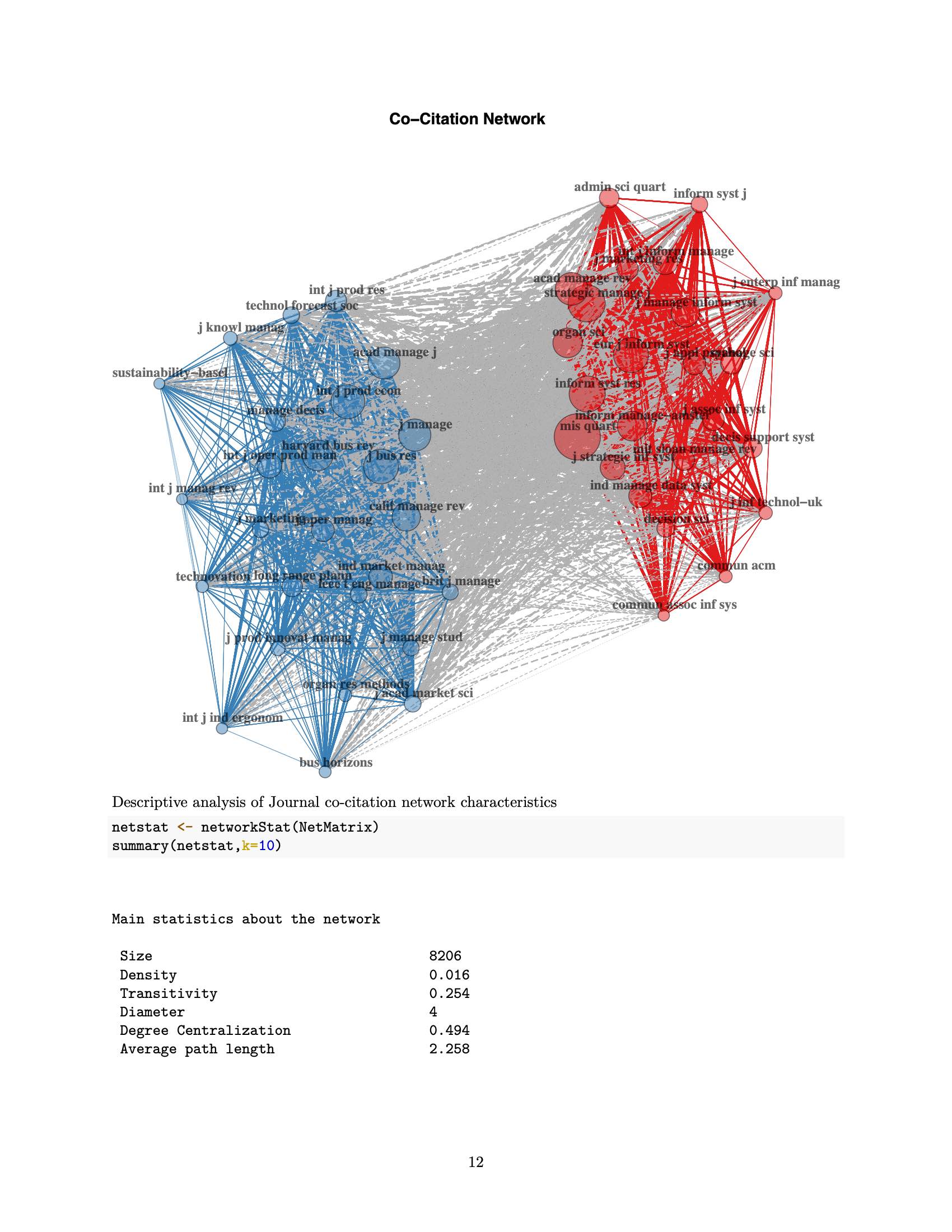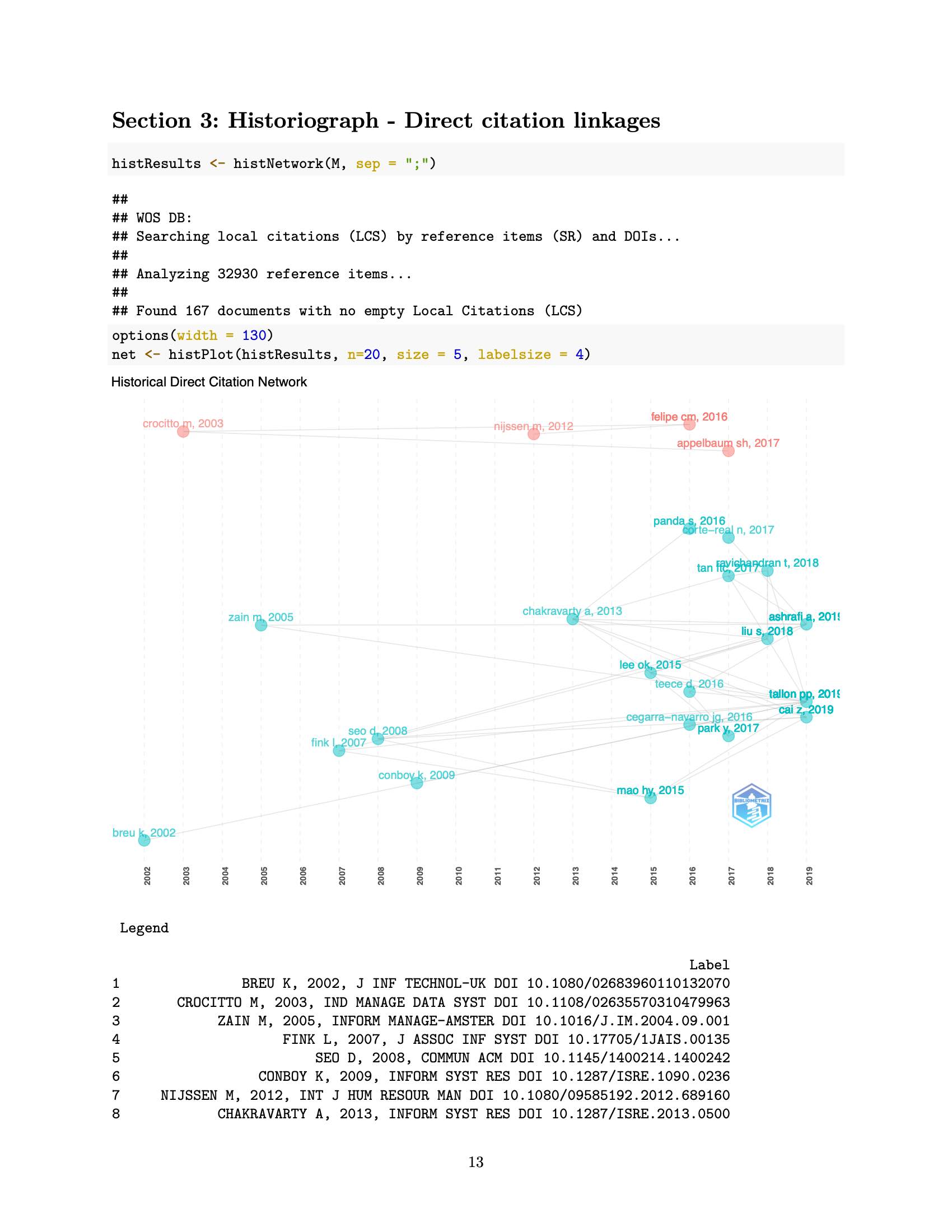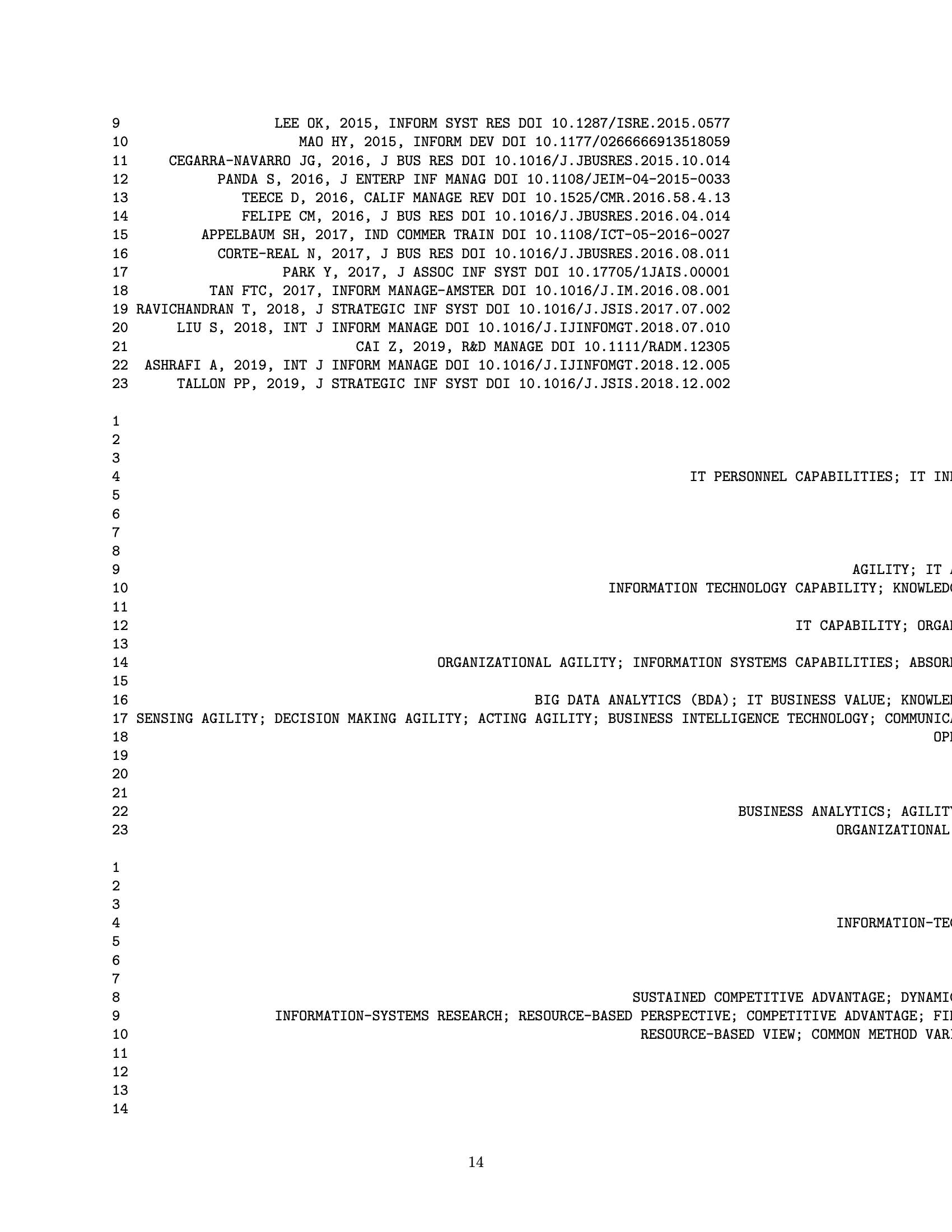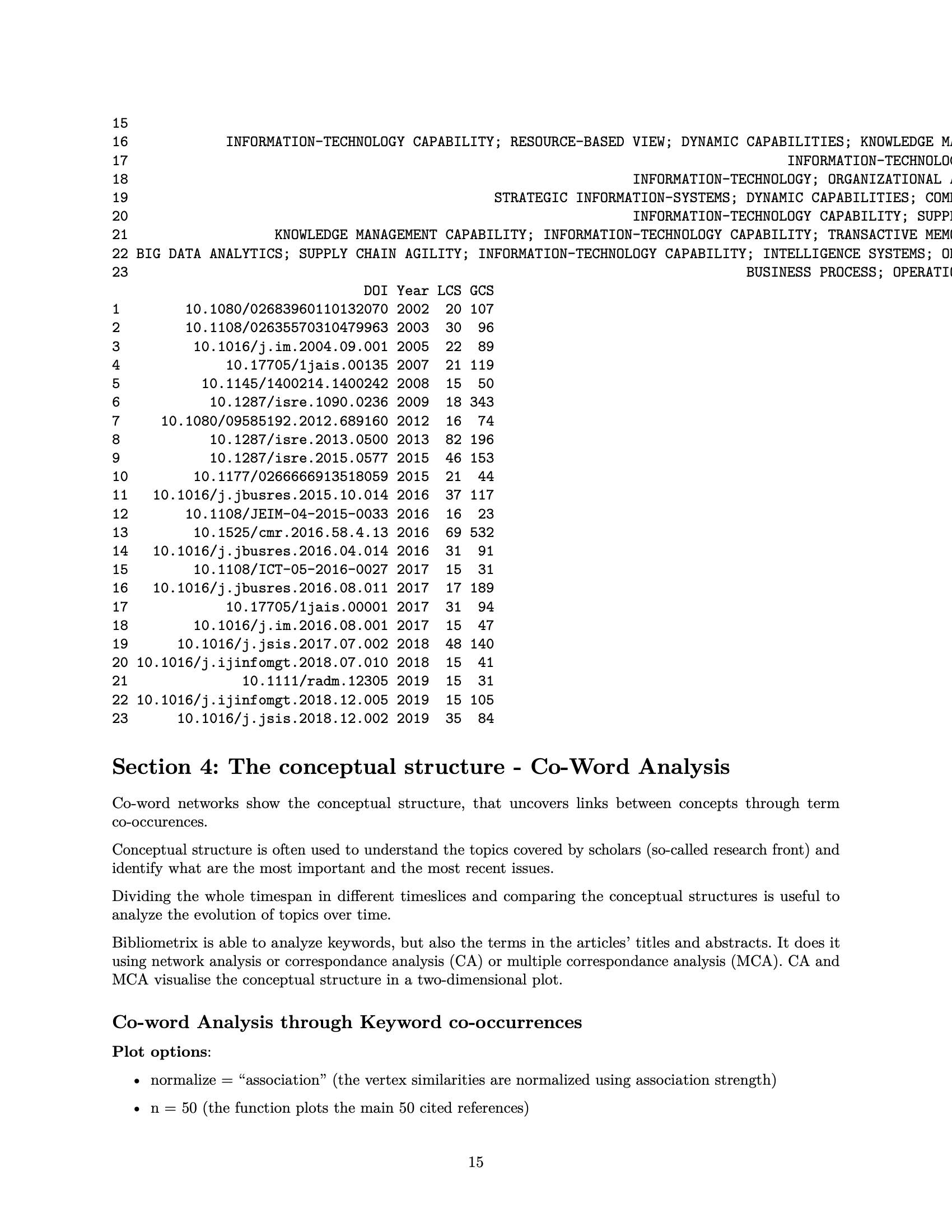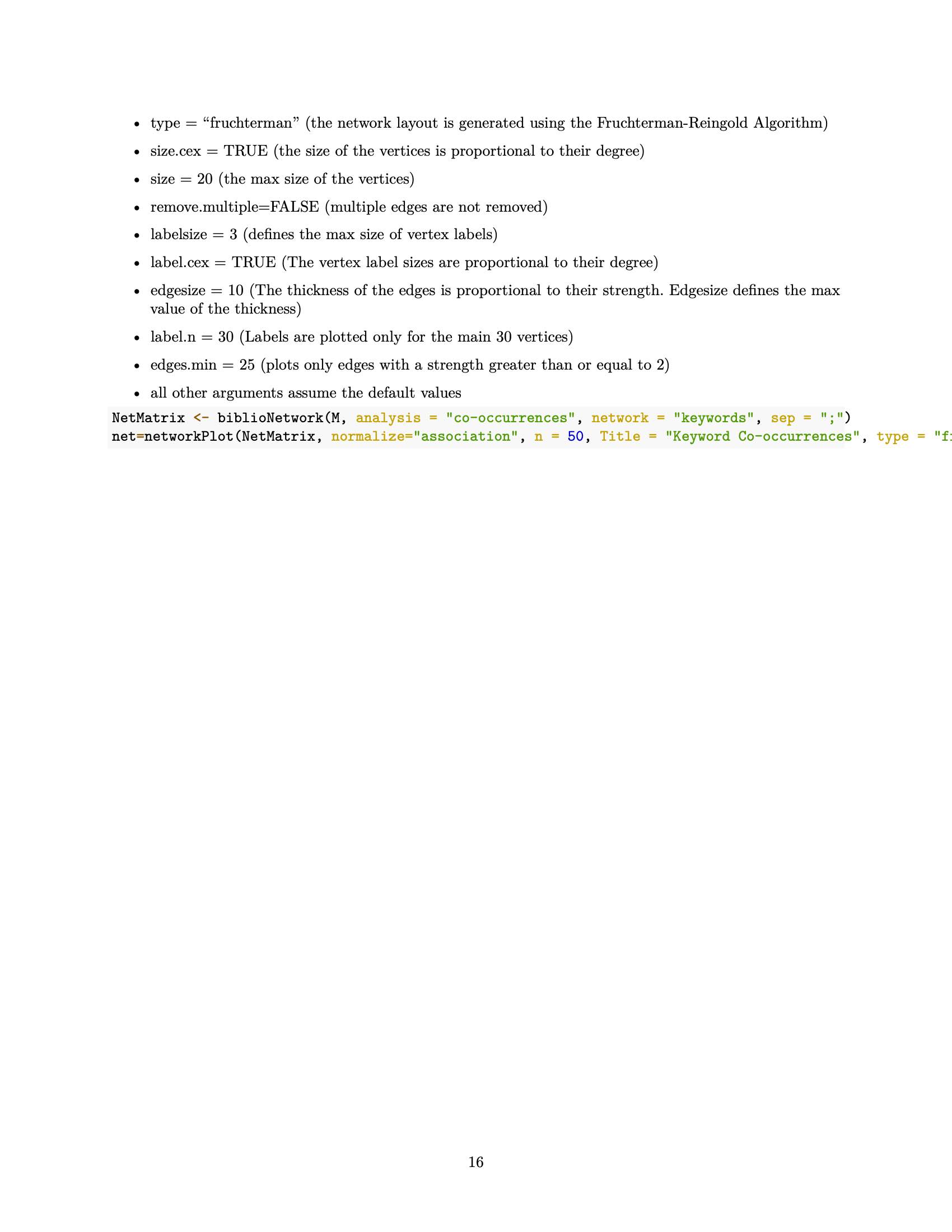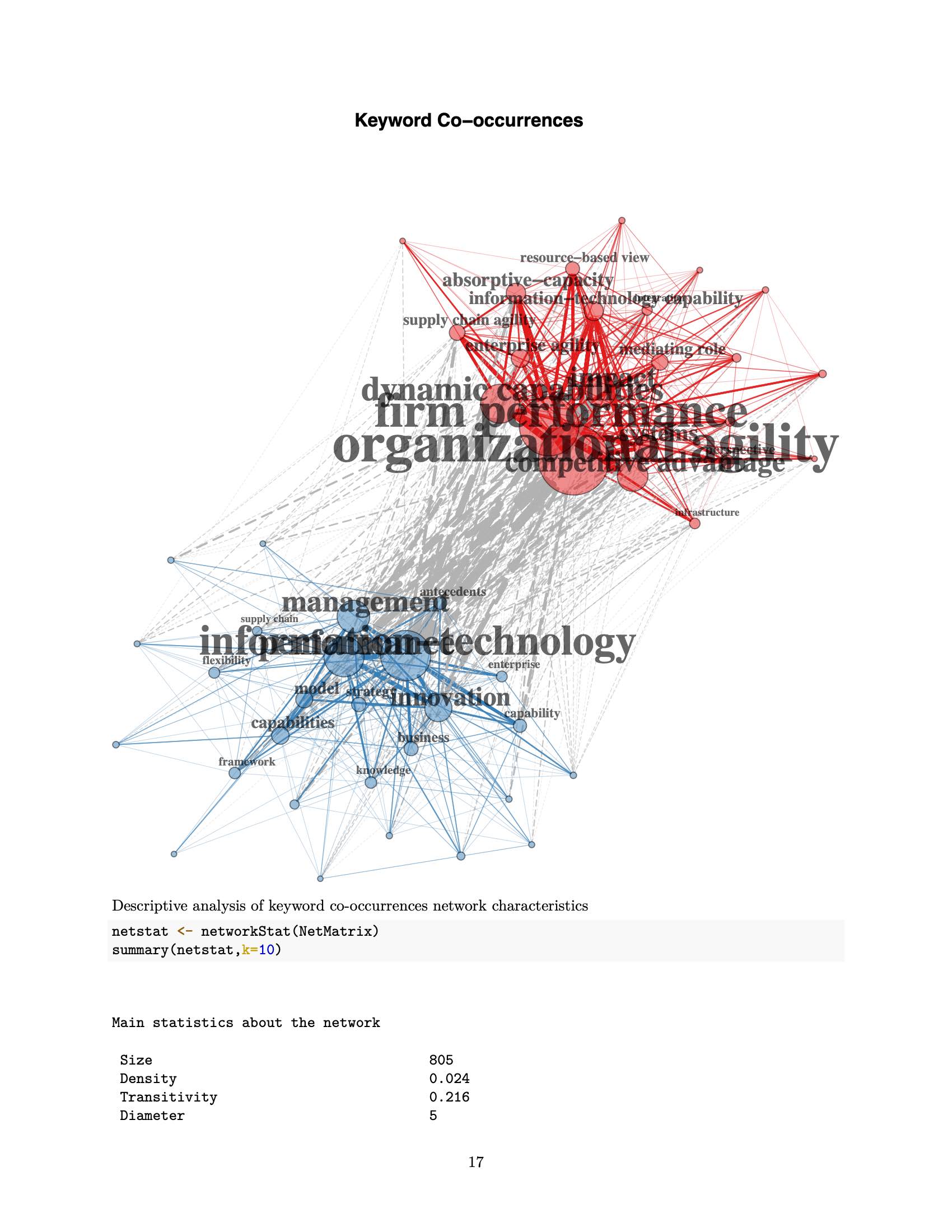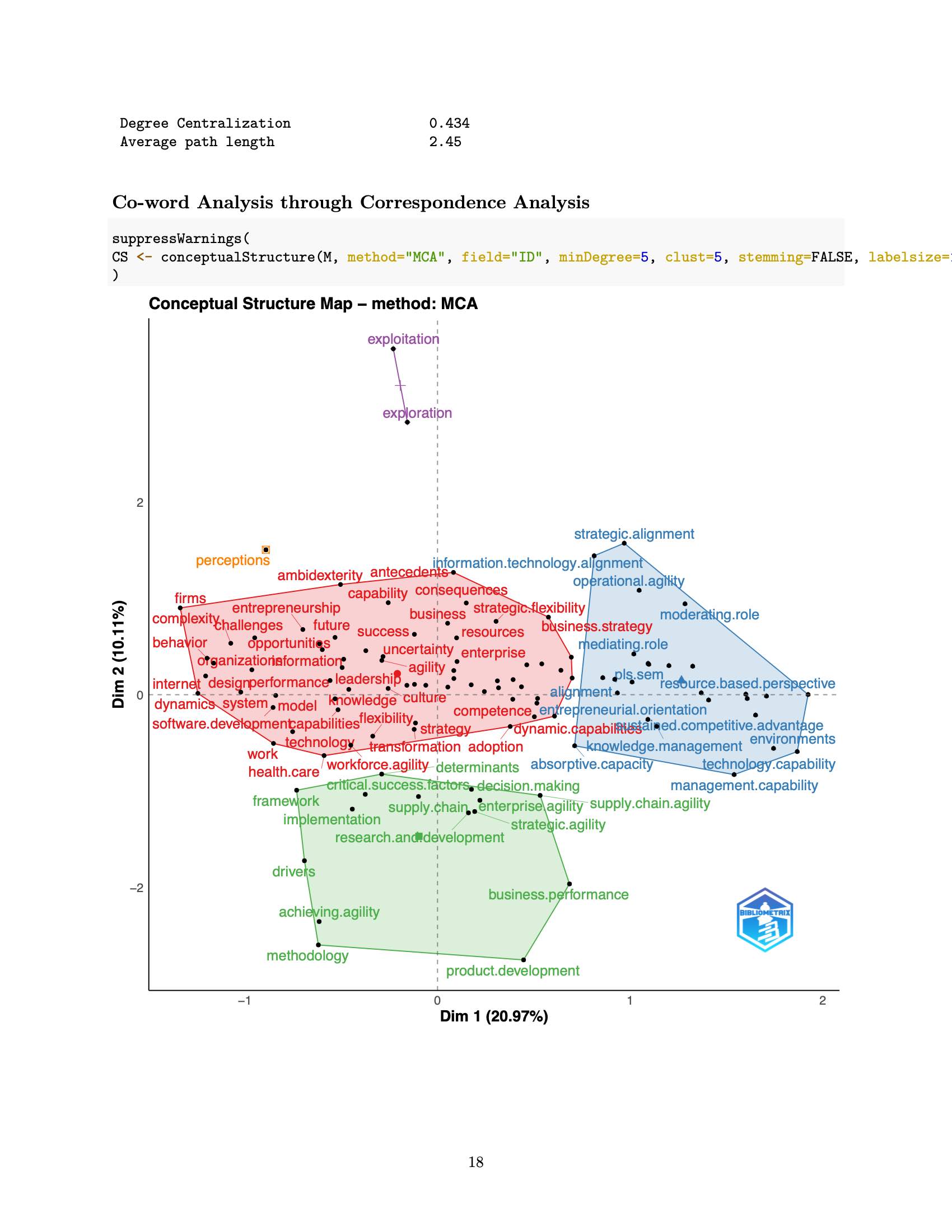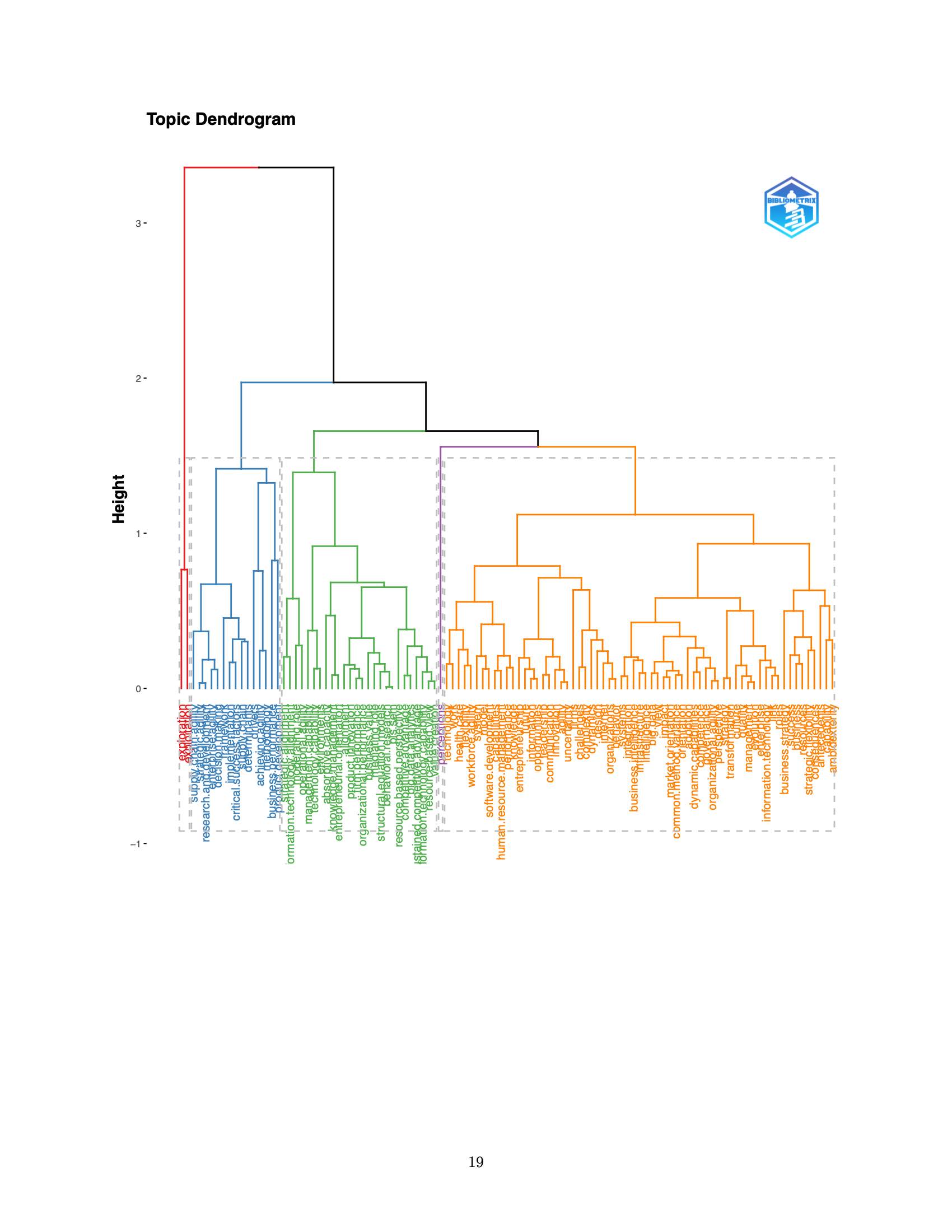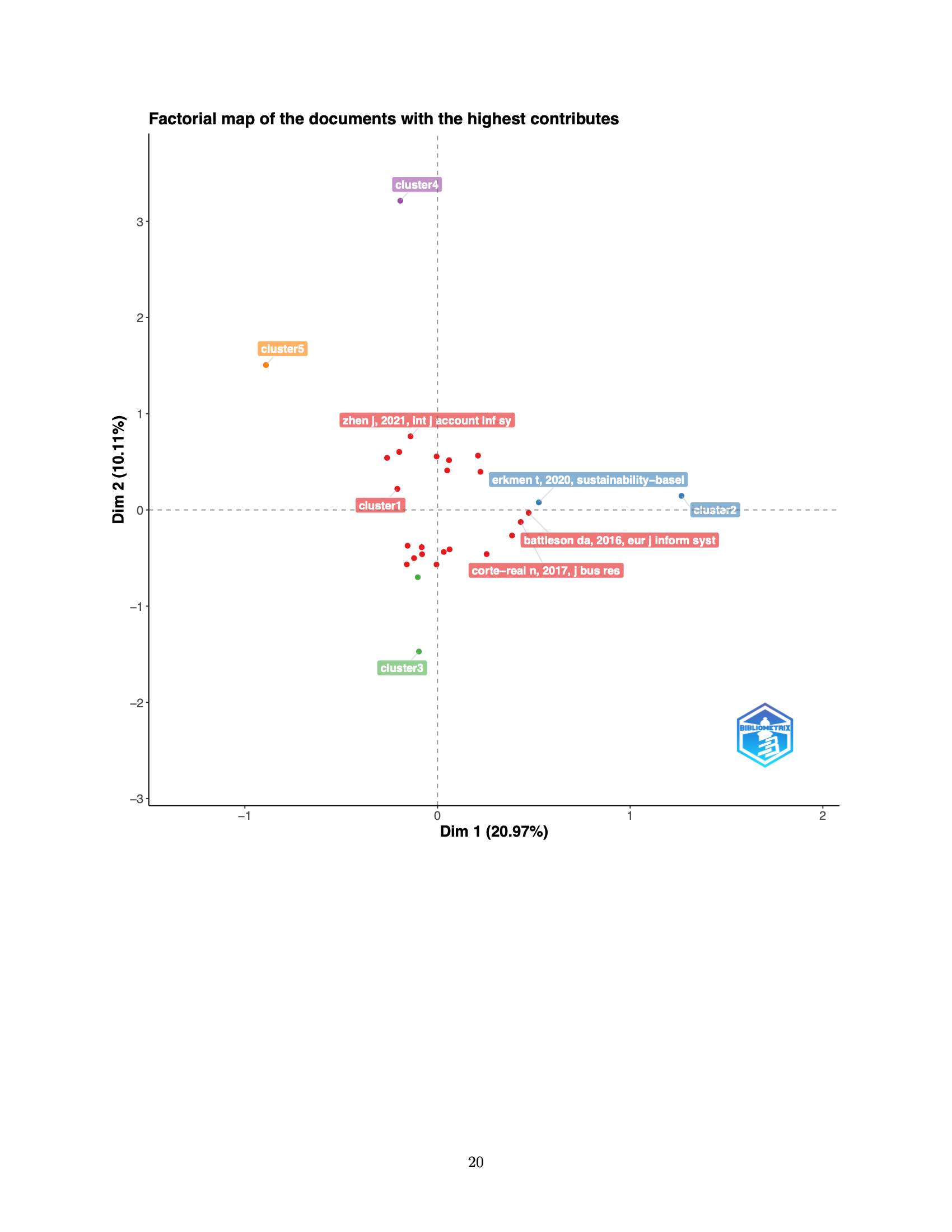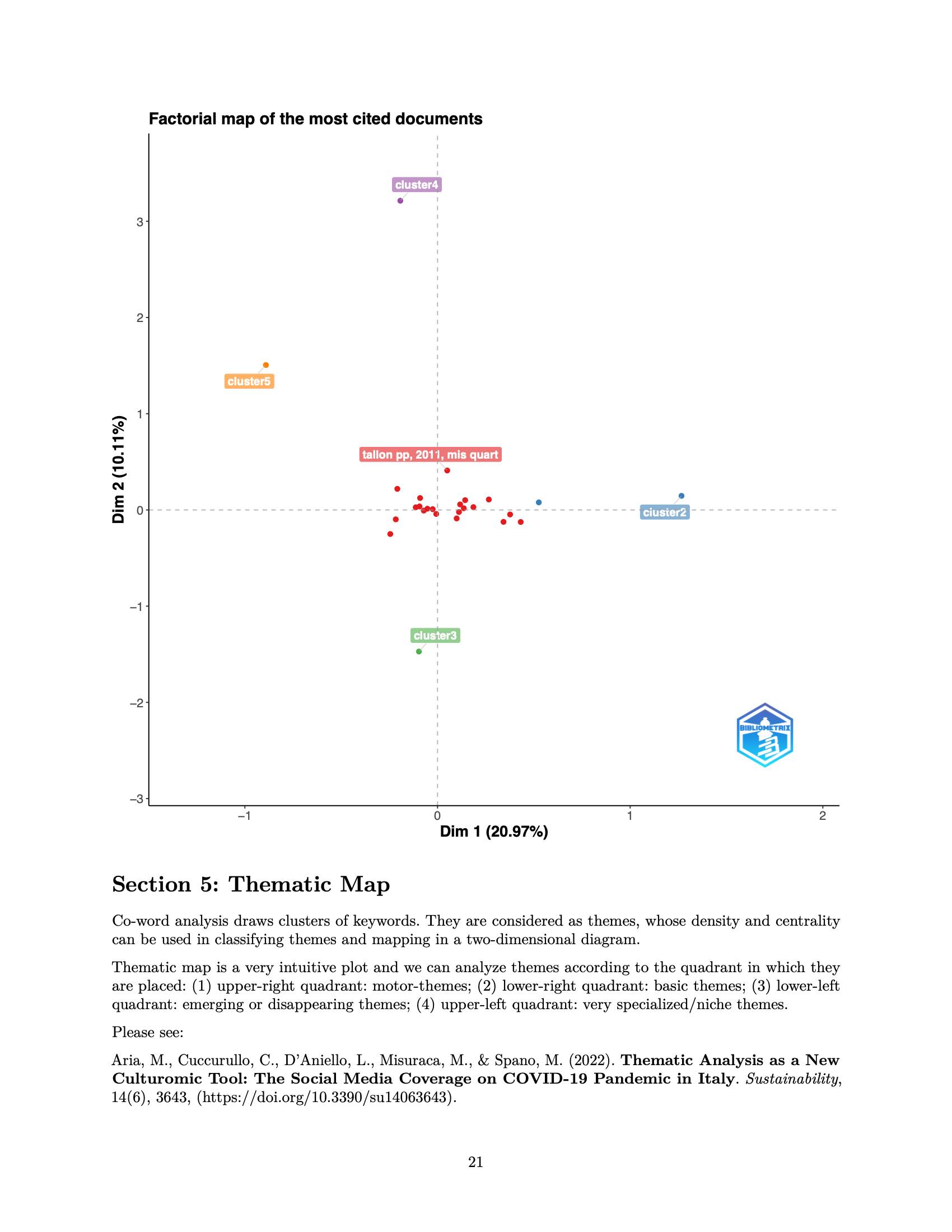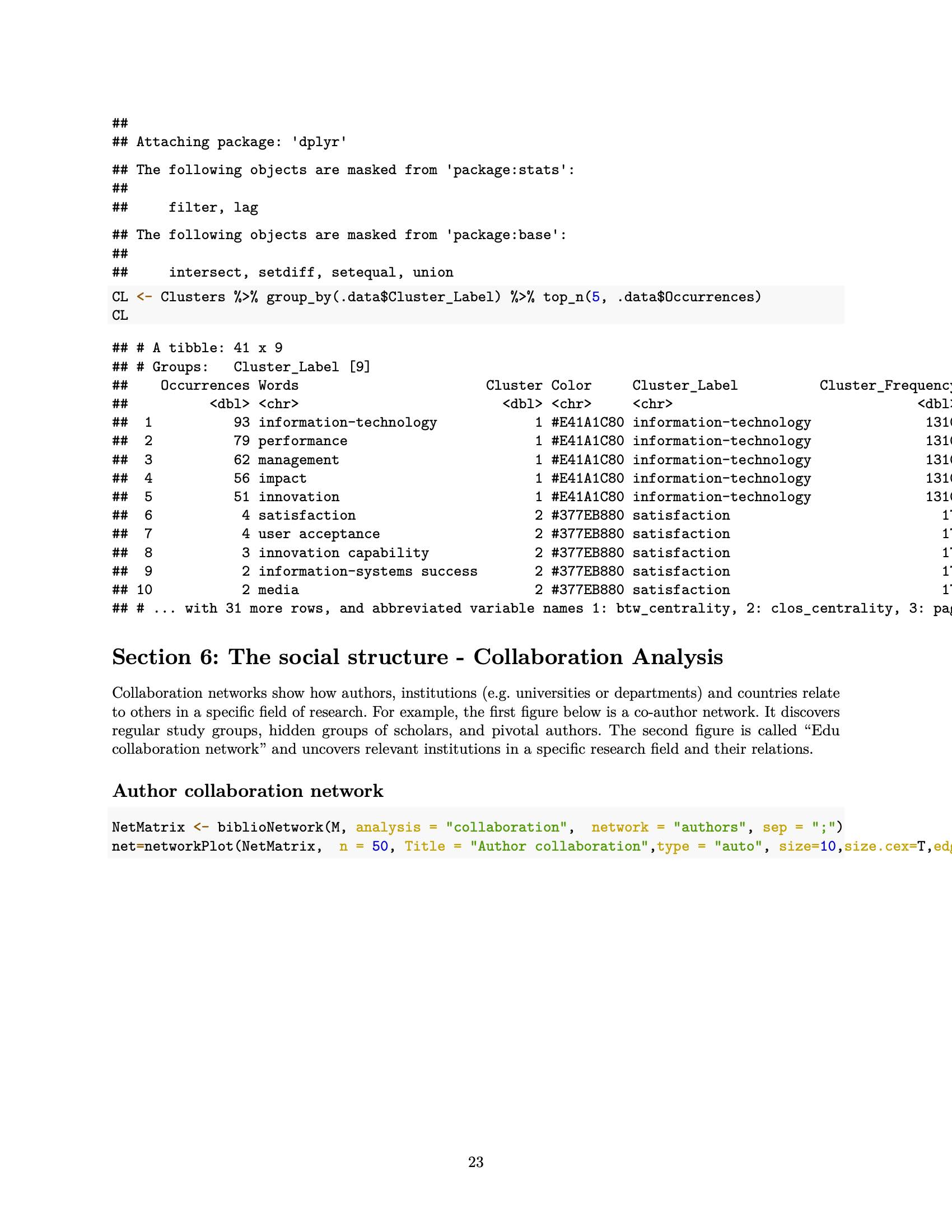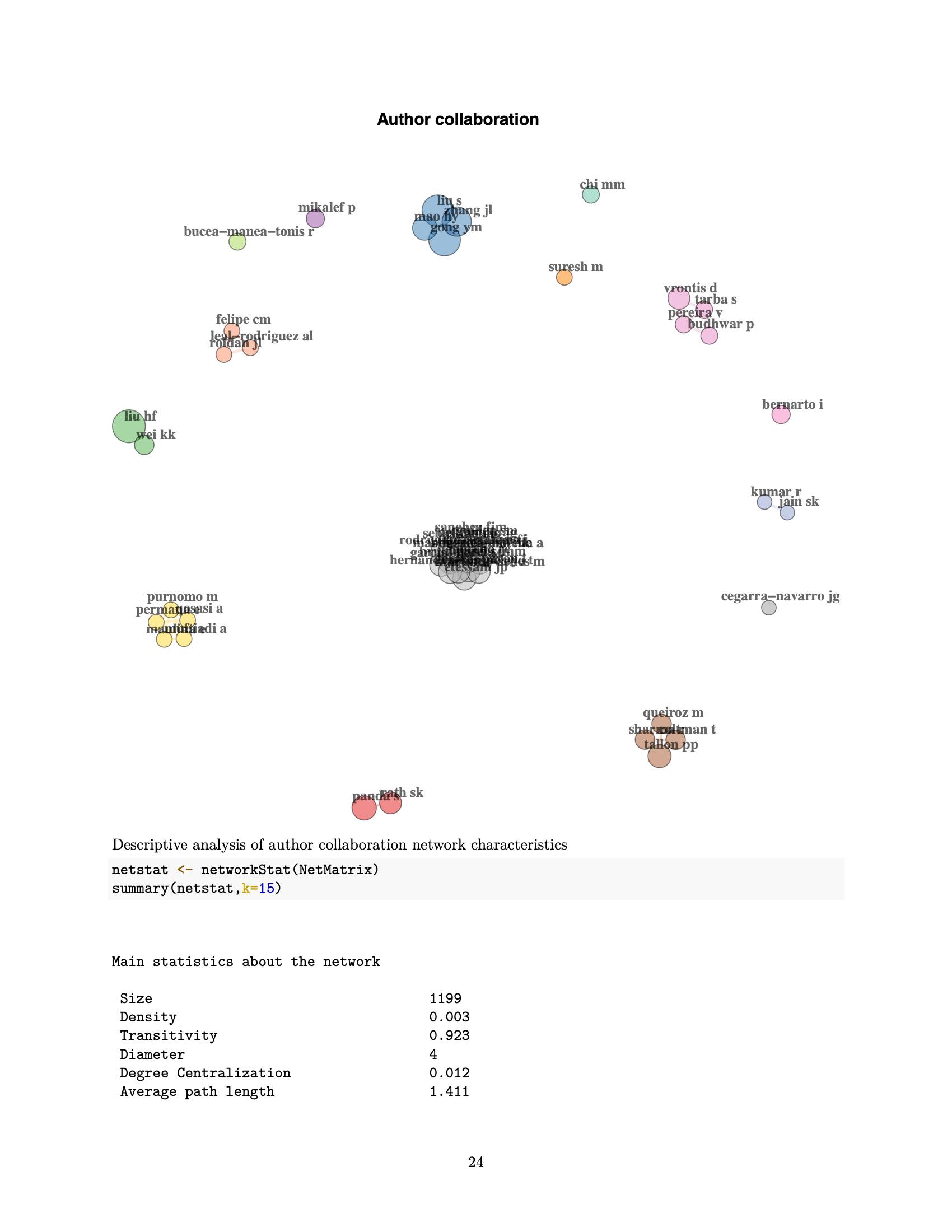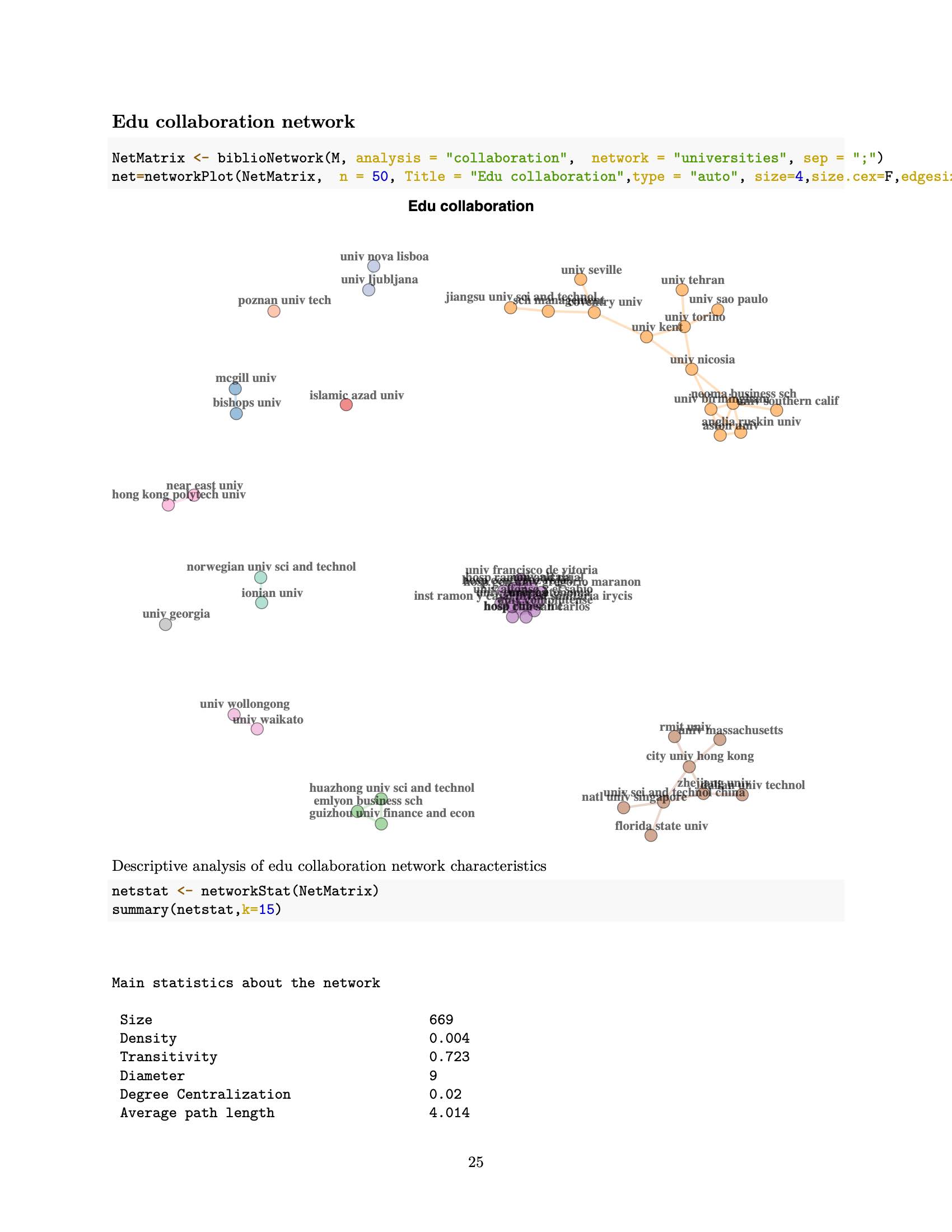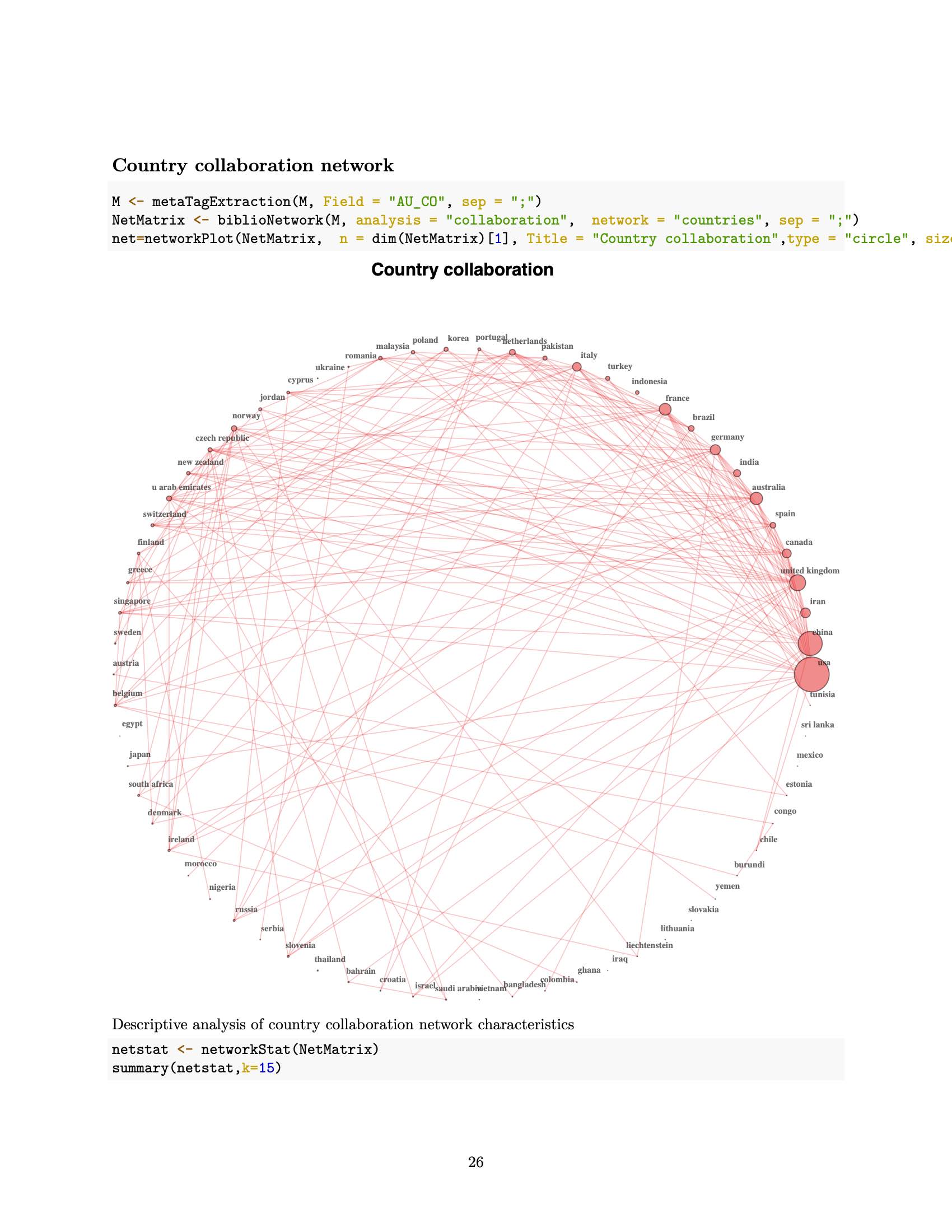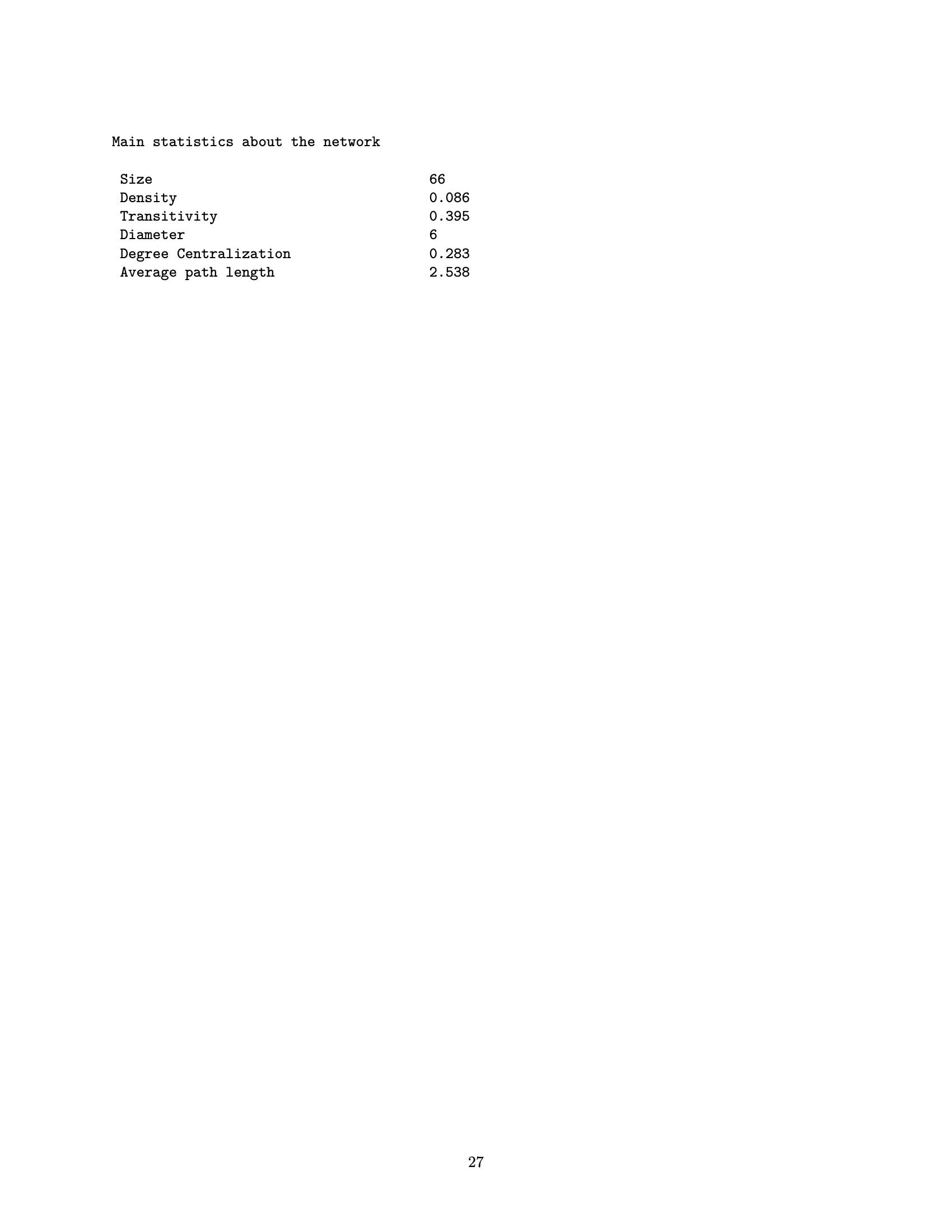 ===
2022.11.03: Initial Bibliometrics analysis by using "Keywords"
2022.10.29: Initial Archive (Dr. Chad, Dr. Choi)