Executive Summary:
The College of Busines & Public Management (CBPM) Social Media Lab at Kean University (Wenzhou) will be archiving, disseminating, and resonating the Business College's research, teaching, and school activities via Social Media. The studio plays a central role in creating "contents."
CBPM Social Media Lab is equipped with Three main video cameras; one HD digital camcorder; two digital cameras; five directional microphone; Chroma Key screens (Blue, White, Green); A/V converter; Two large LCD screens; Multiple LCD Lights; Two computers for editing.
Business students and faculty members will create key contents such as Micro-courses, MooC, Career coaching/mentoring/advising, Online off-class video, Business Talk Podcast, Business Plans, Global experiences, and campus life in English.
WKU CBPM Social Media Lab will disseminate contents through social network services such as Youtube channel; Bilibili; Facebook; Instagram; WeChat.
---
BACKGROUND & PROBLEM

College of Business and Public Management wants to archive and disseminate the school's activities and knowledge to resonate with stakeholders and communities.

A social media strategy is necessary to share the new knowledge; to show-up the CBPM college in the general public; to marketize creative business ideas. Many prominent business schools actively use social media to archive, disseminate their new knowledge. Also, they connect and expand social networks via social media. Exercising the One-Source-Multi-Use (OSMU) strategy via social media can help WKU CBPM achieving the school's mission of providing the best education; scholarship, and outreach services for students and community.


SUGGESTION

Affiliated with WKU's Media Center, establishing the CBPM social media lab can successfully apply the OSMU strategy. CBPM Social Media Lab operates as a self-organizing entity under the CBPM and Media Center's guide.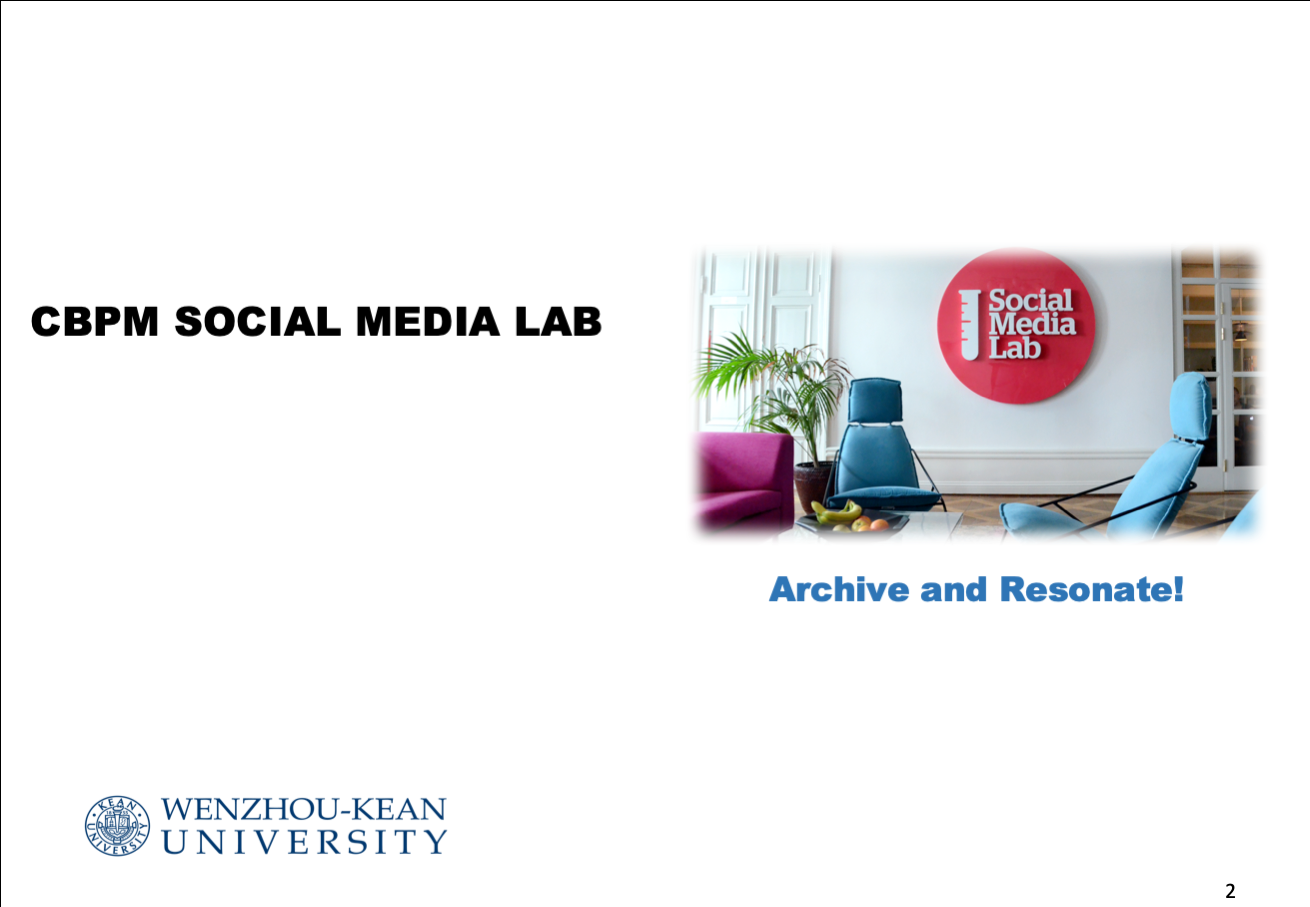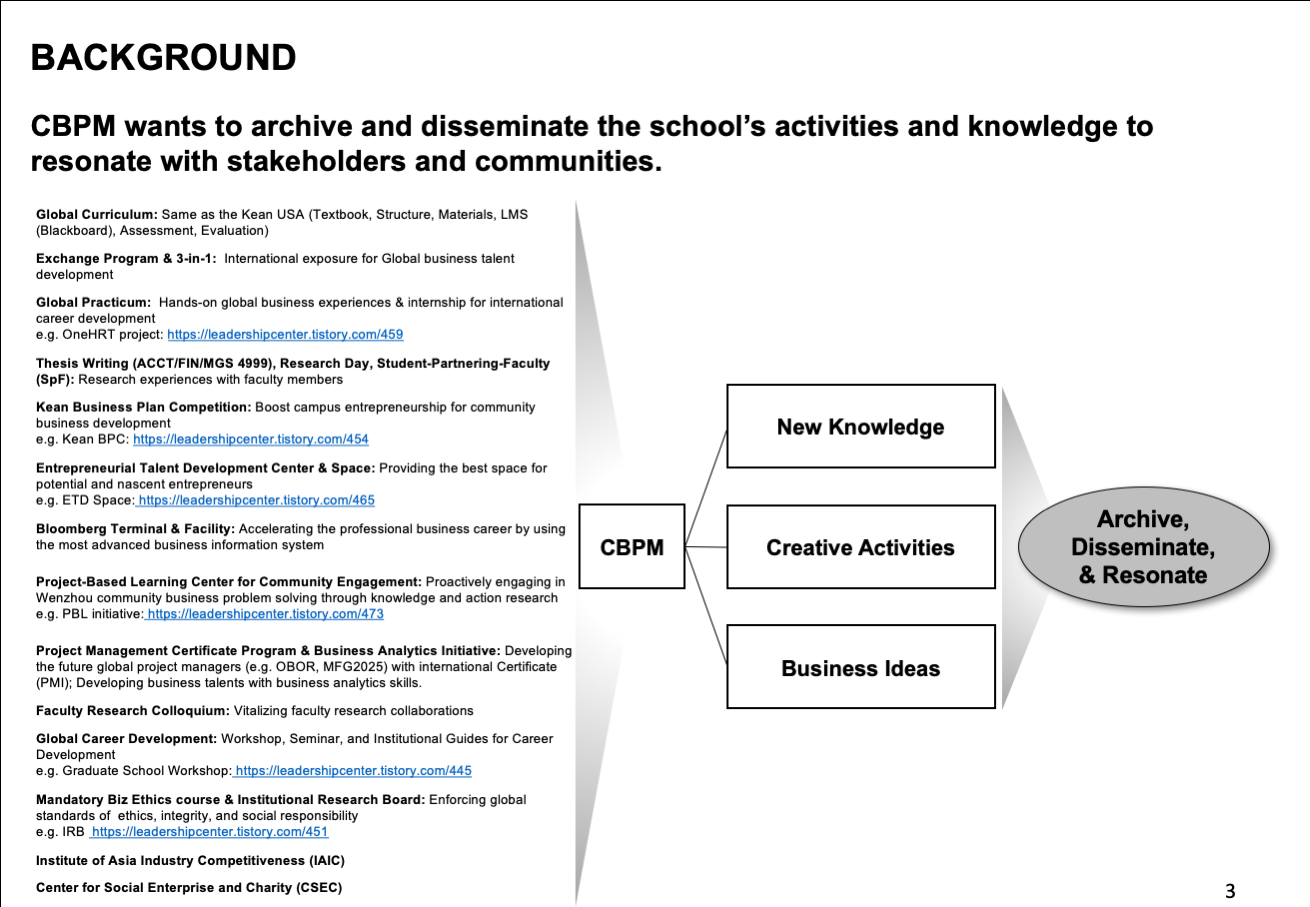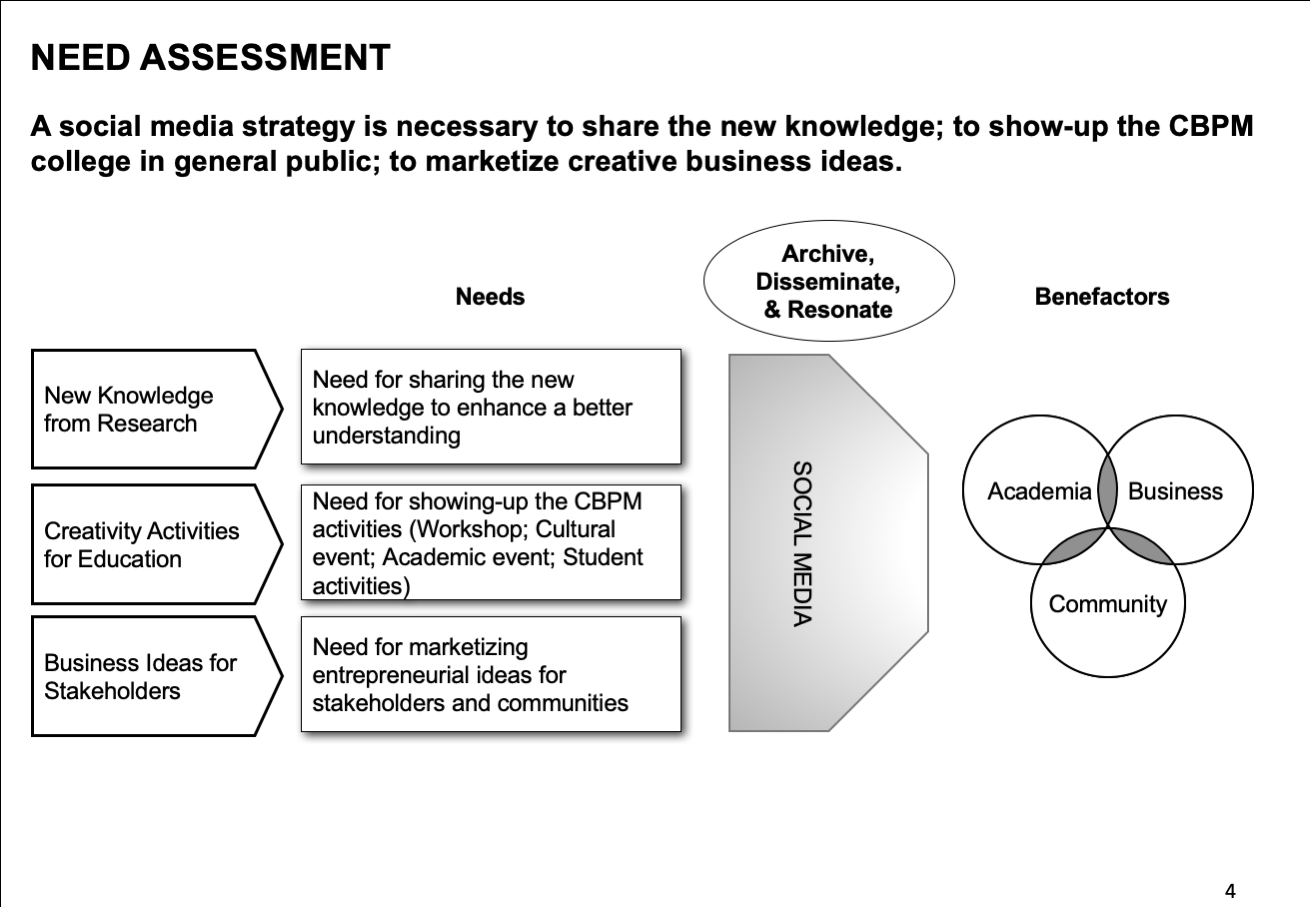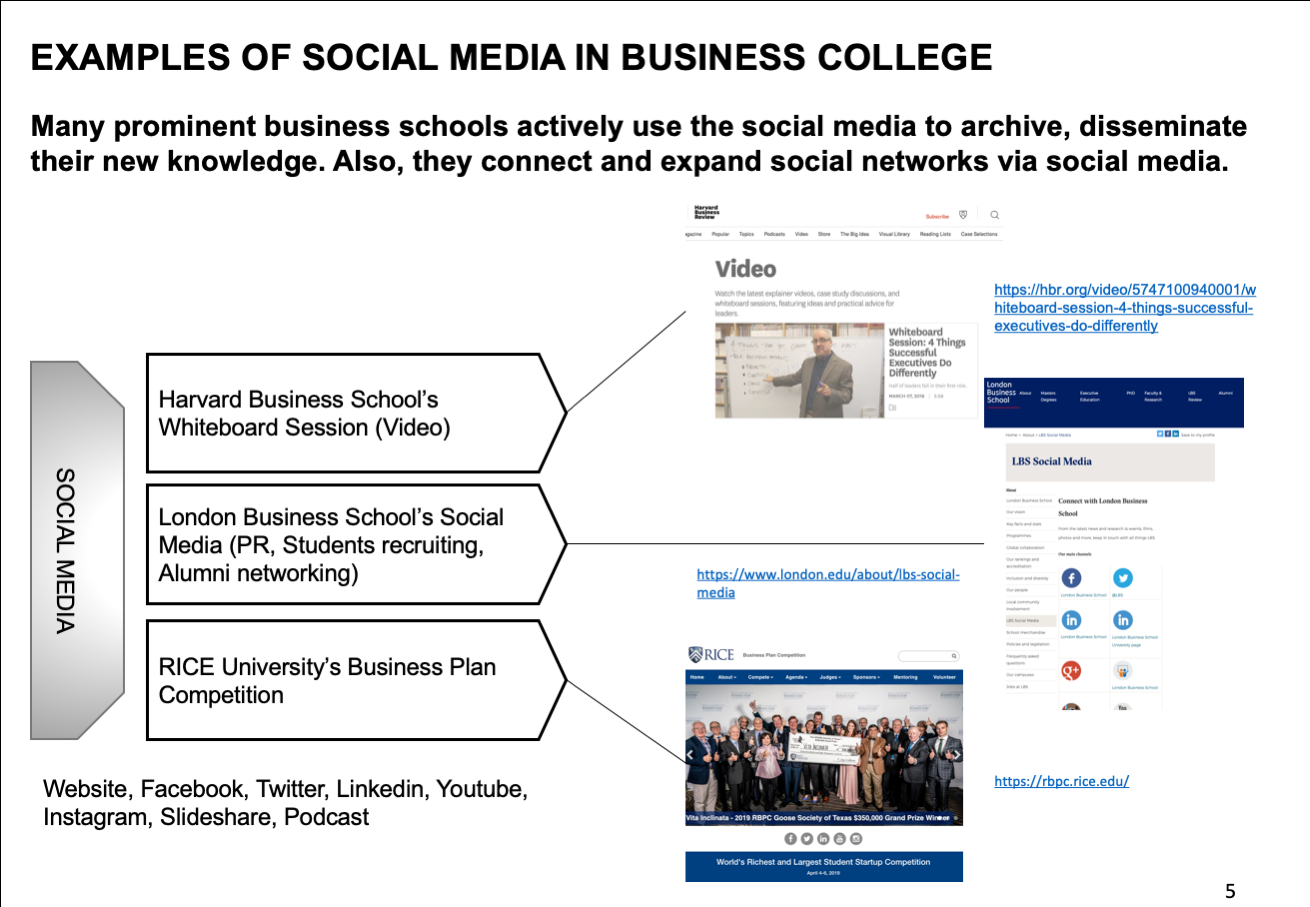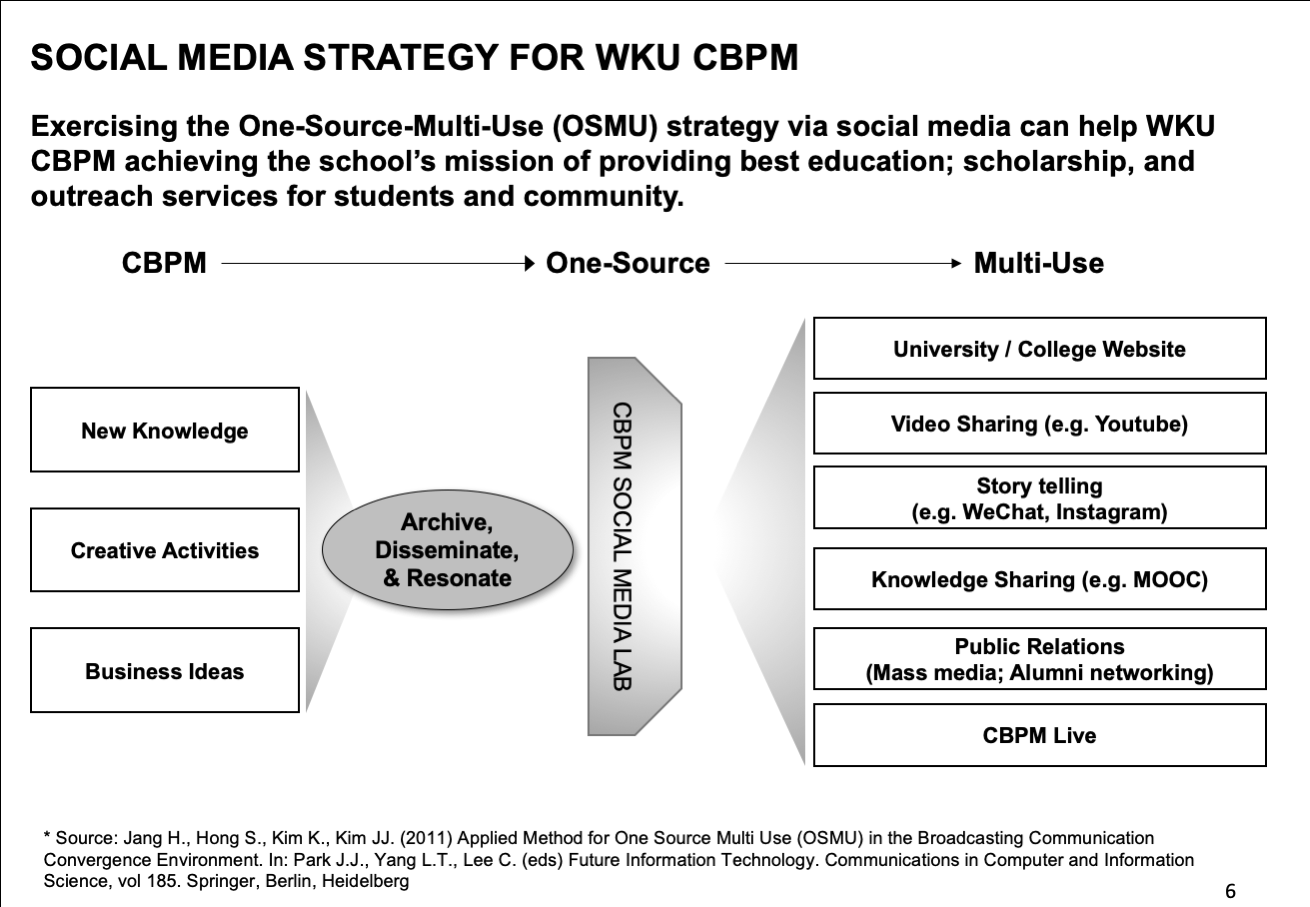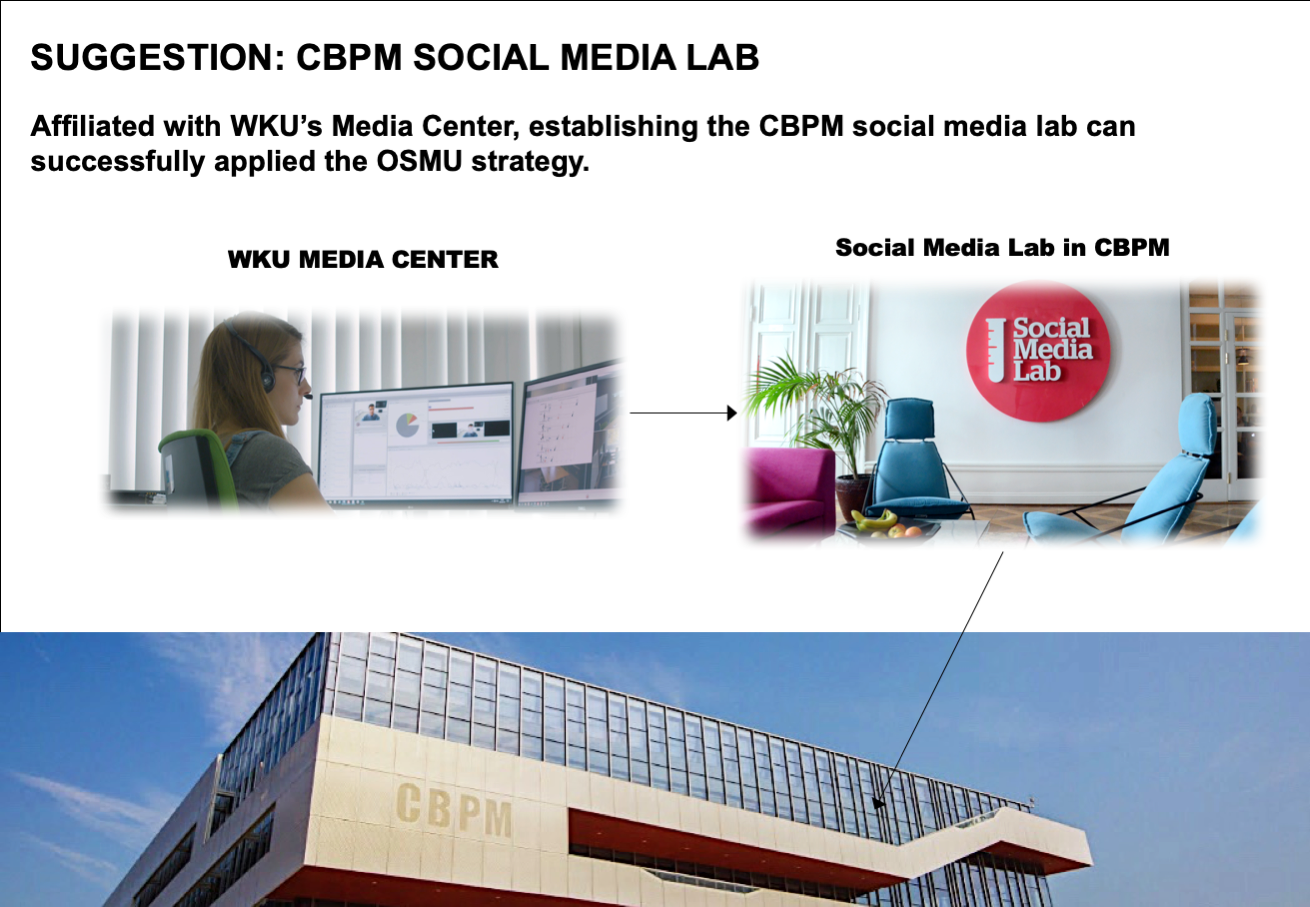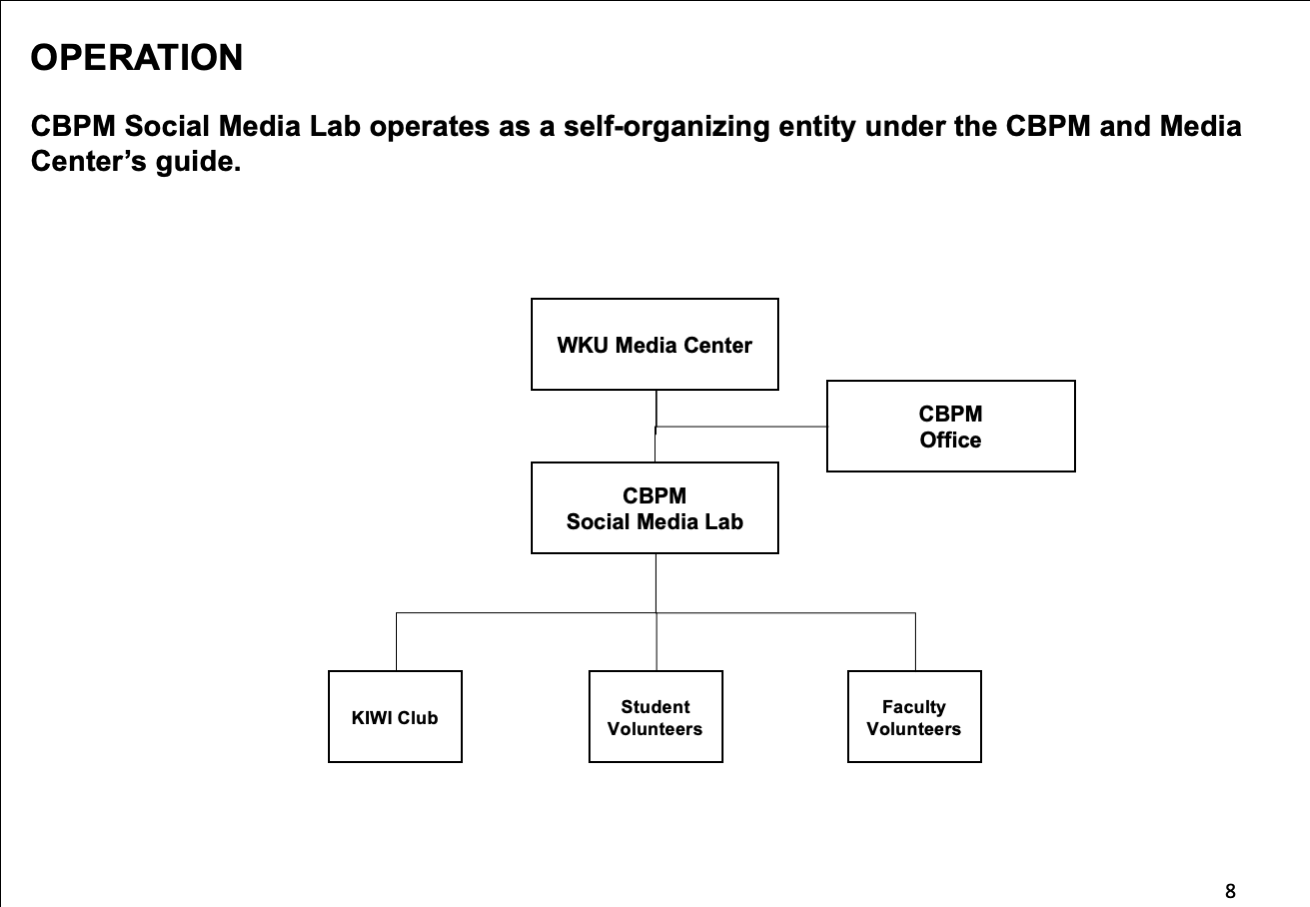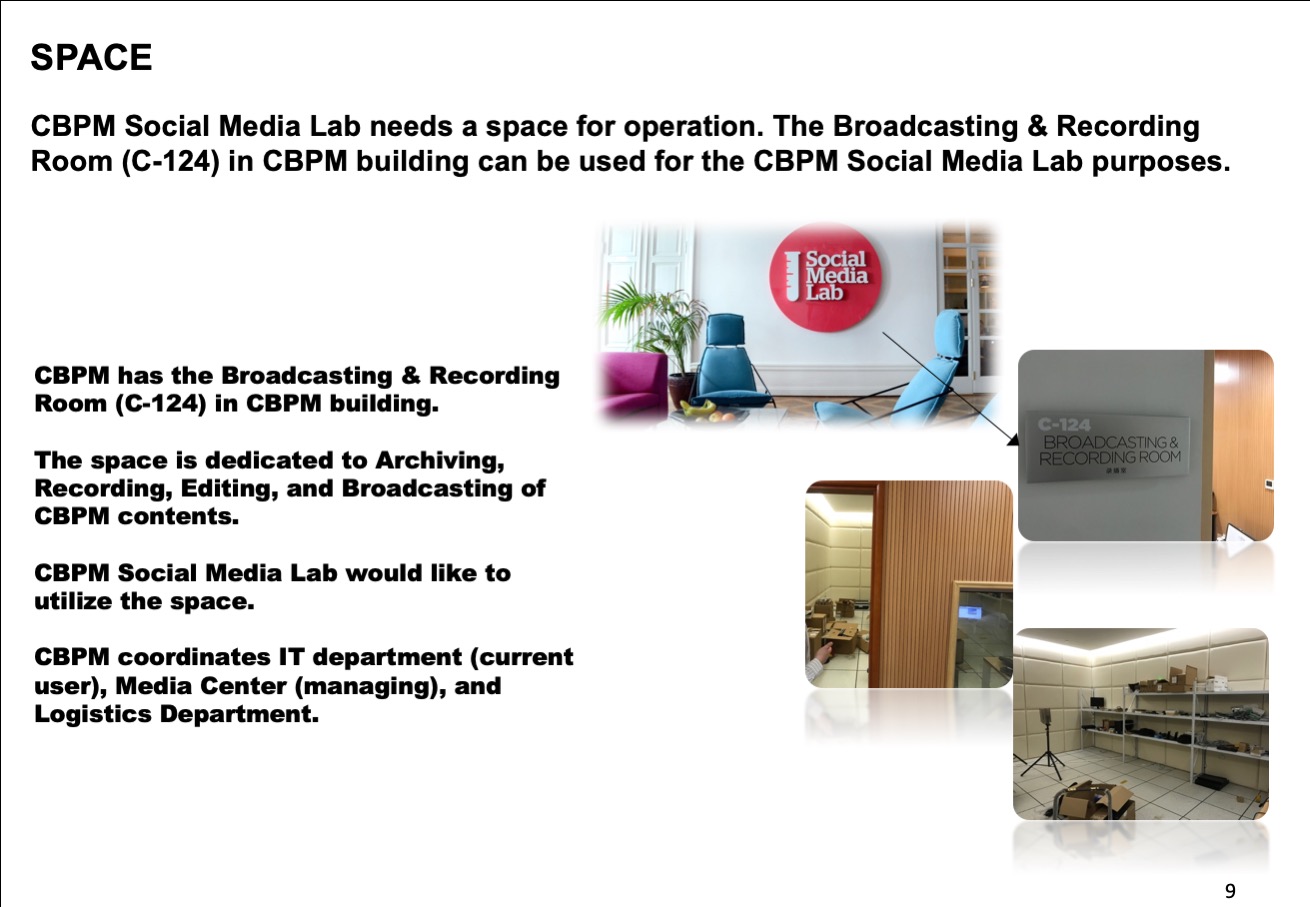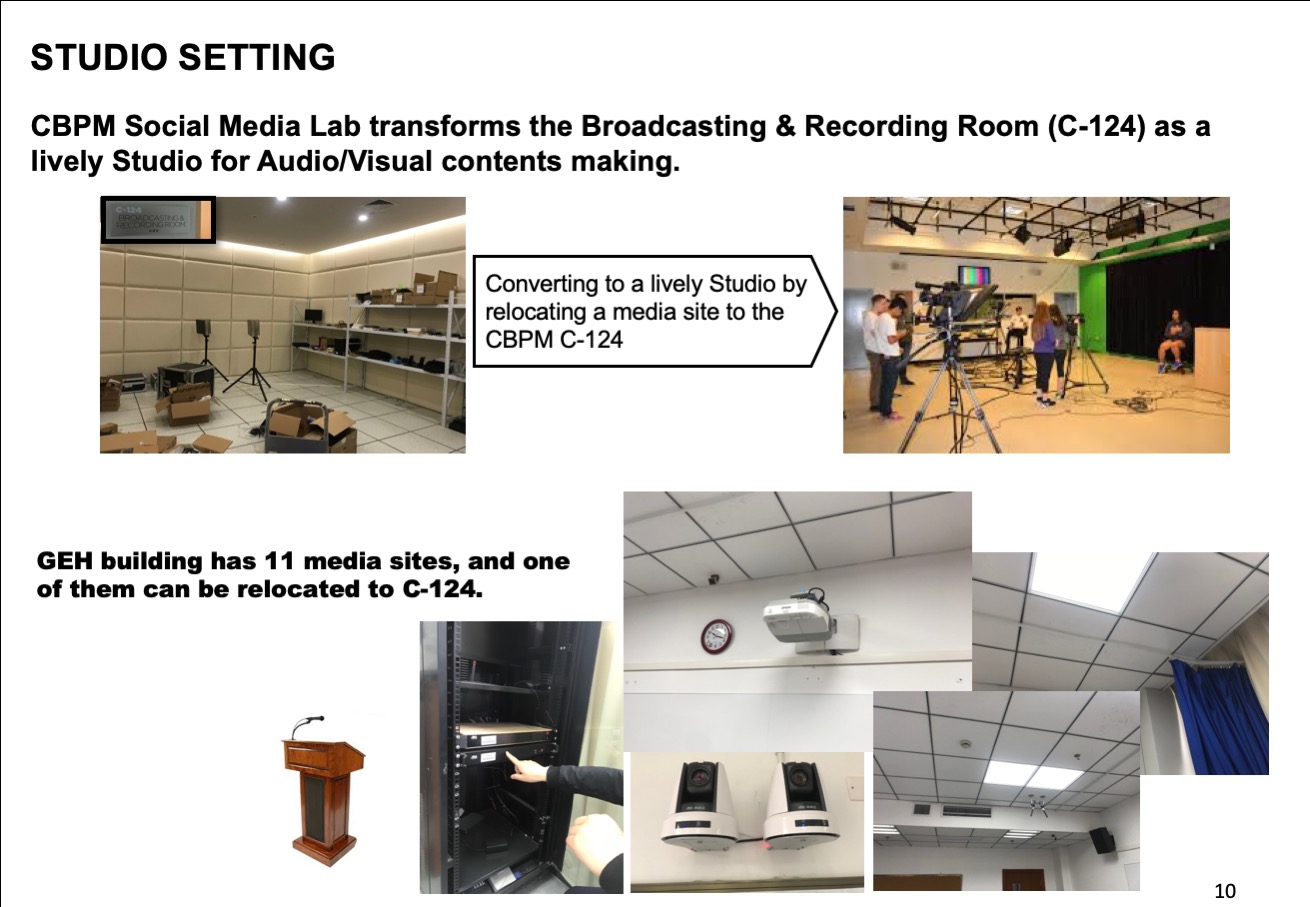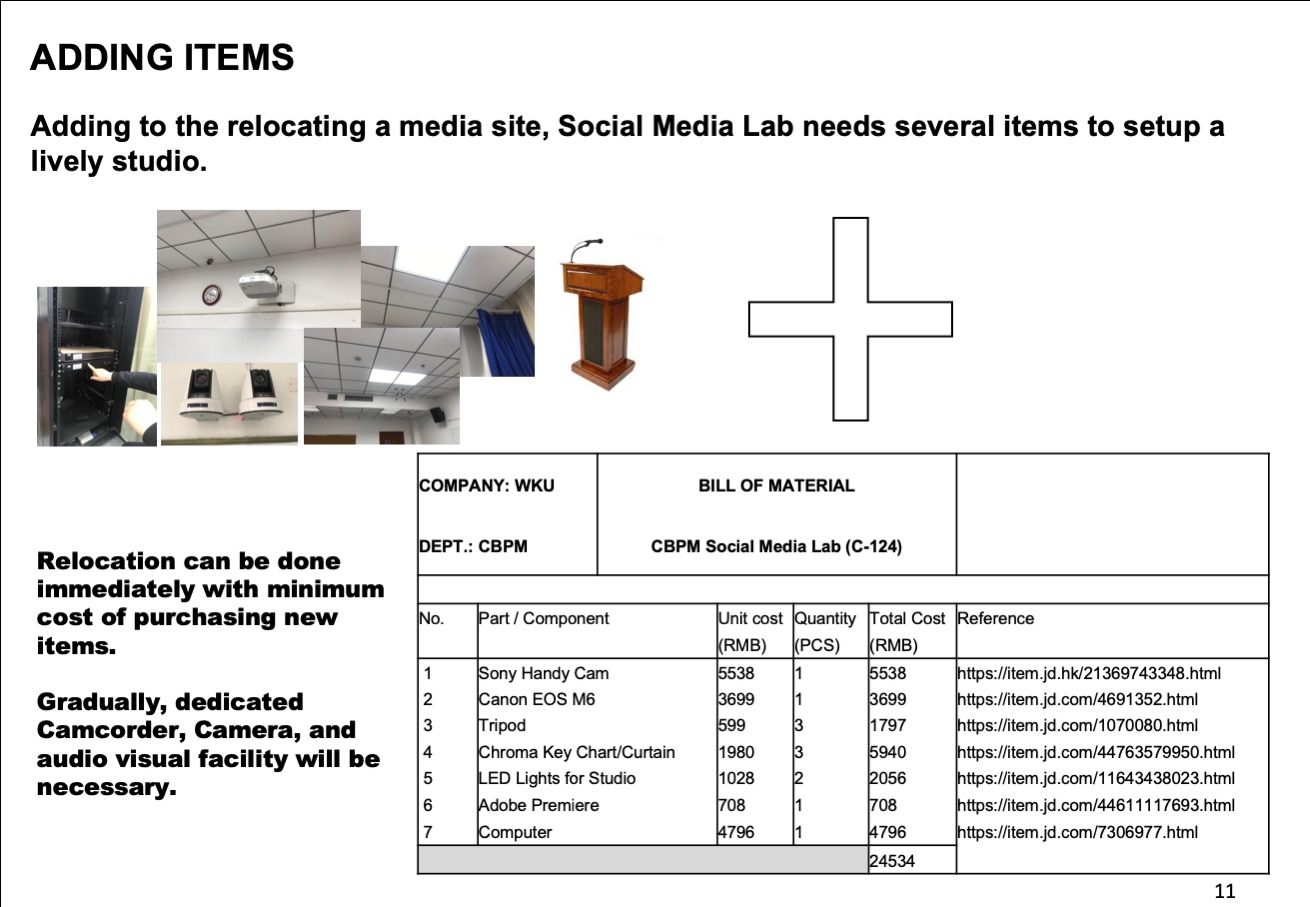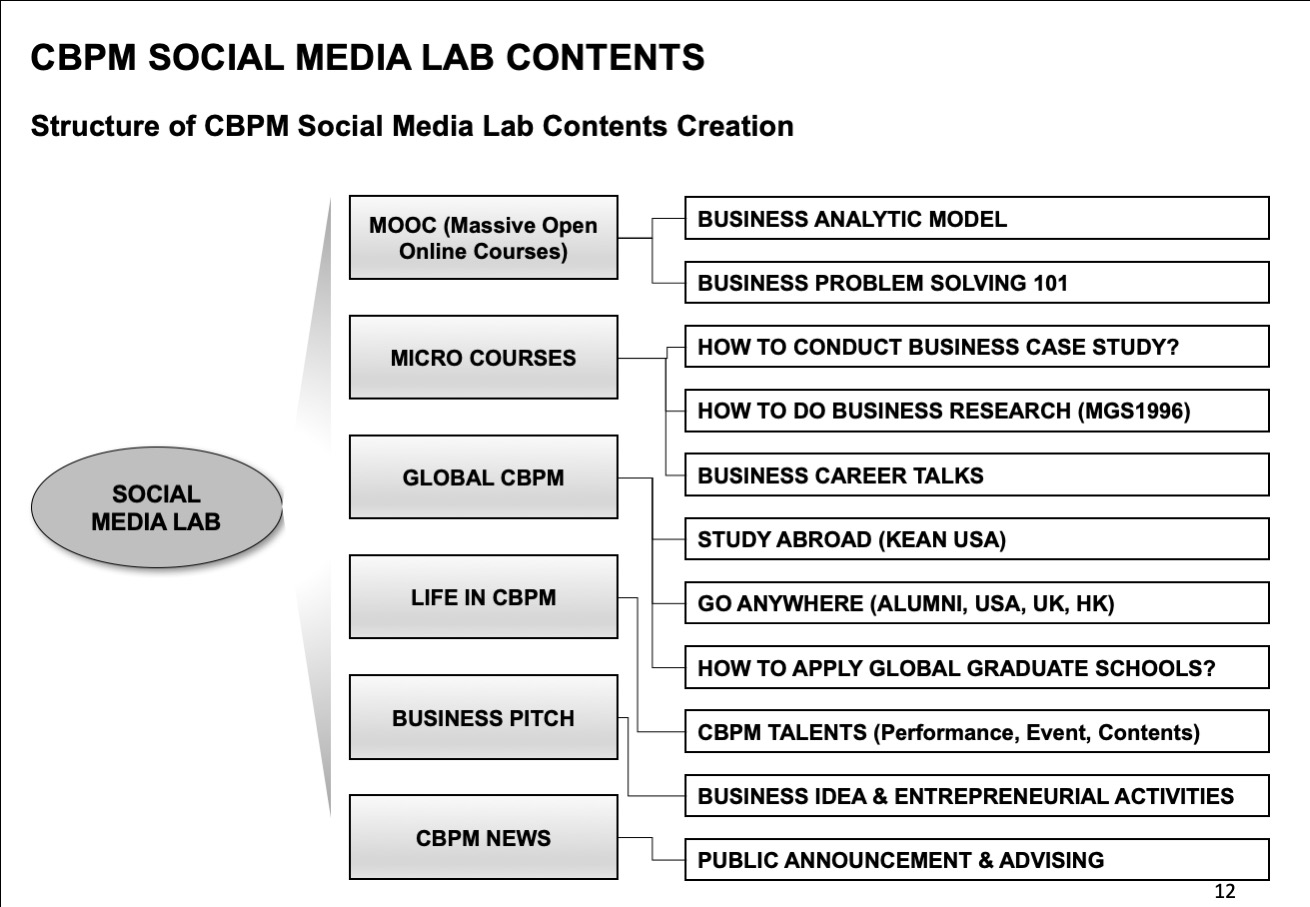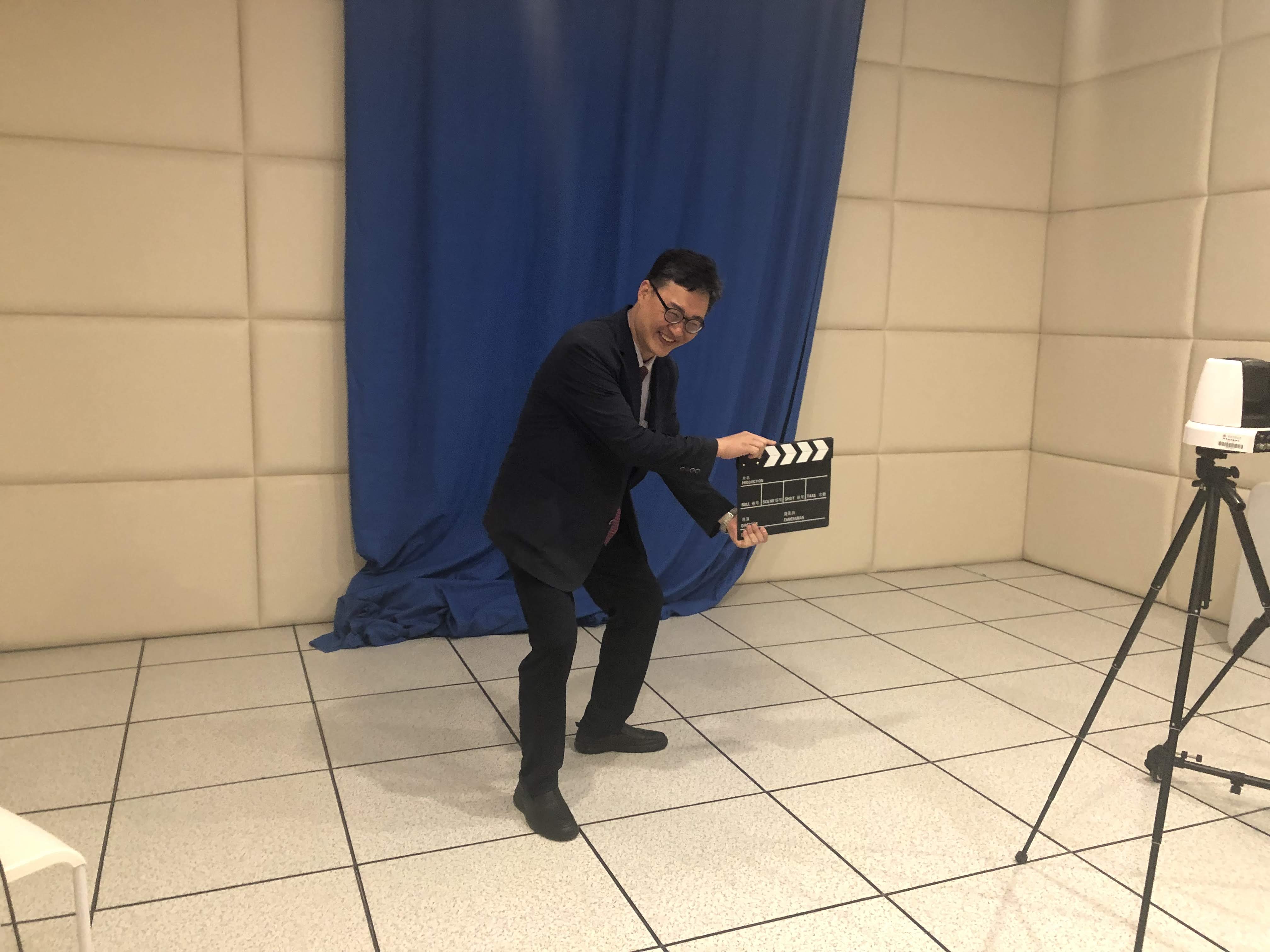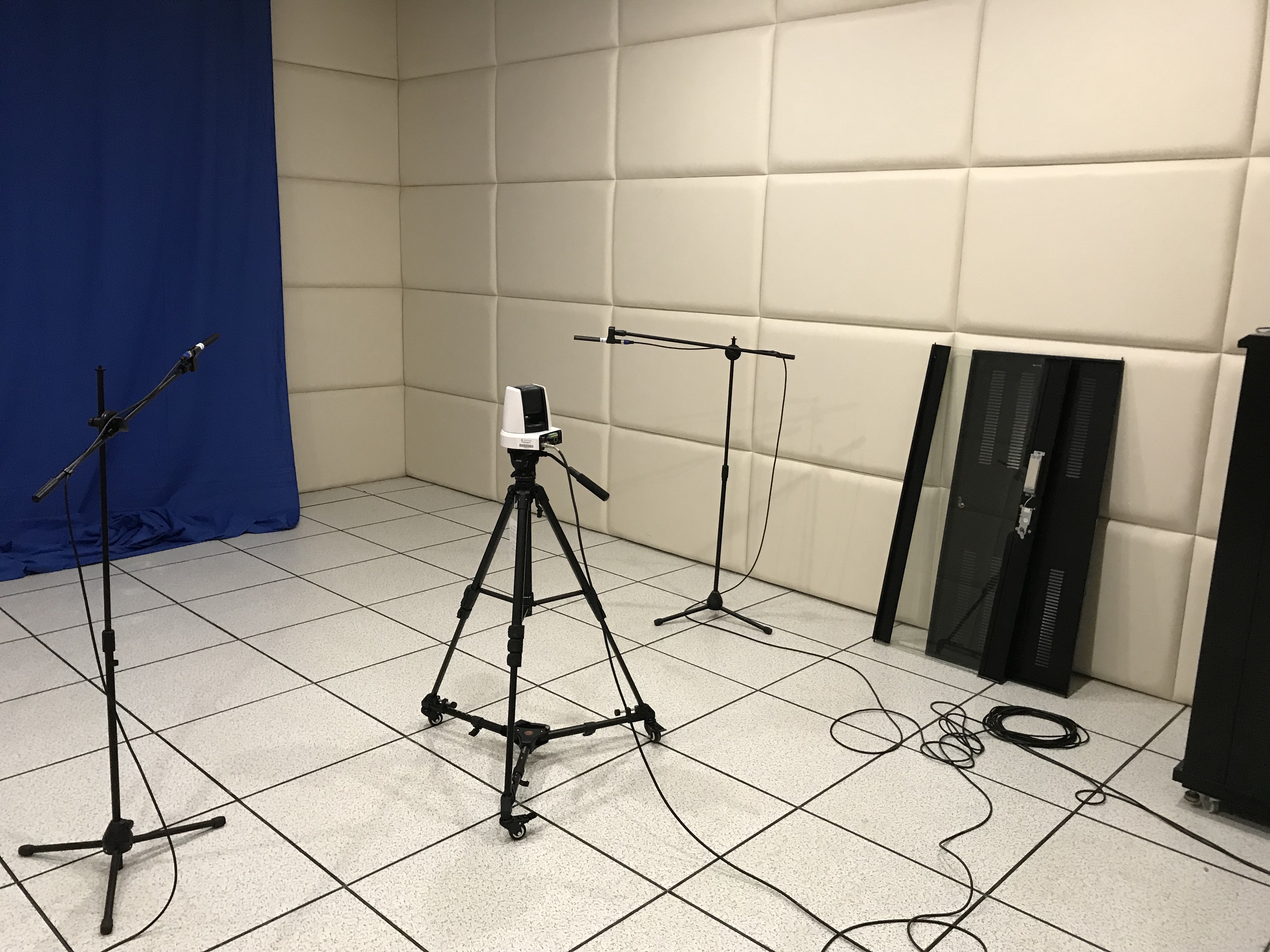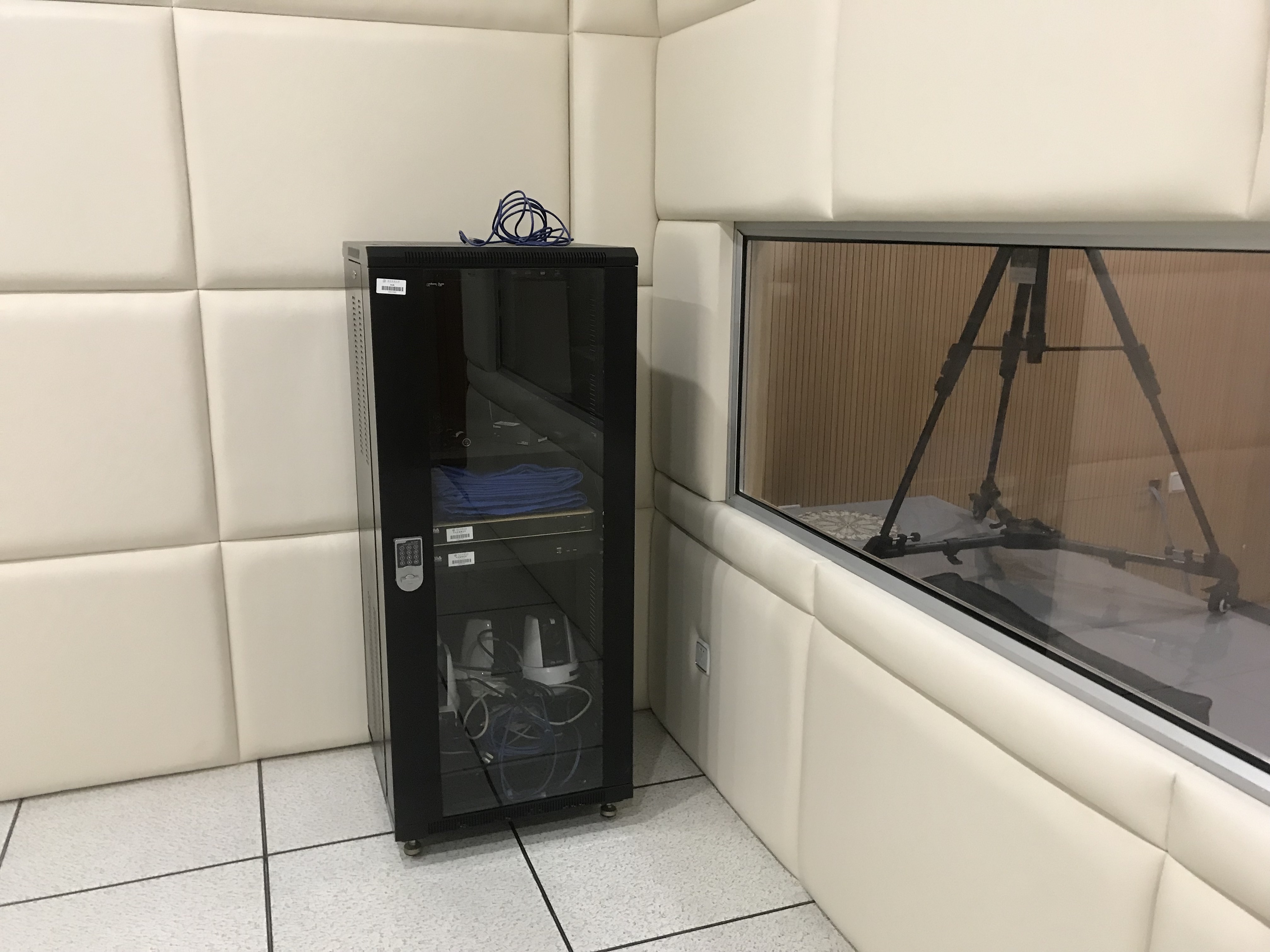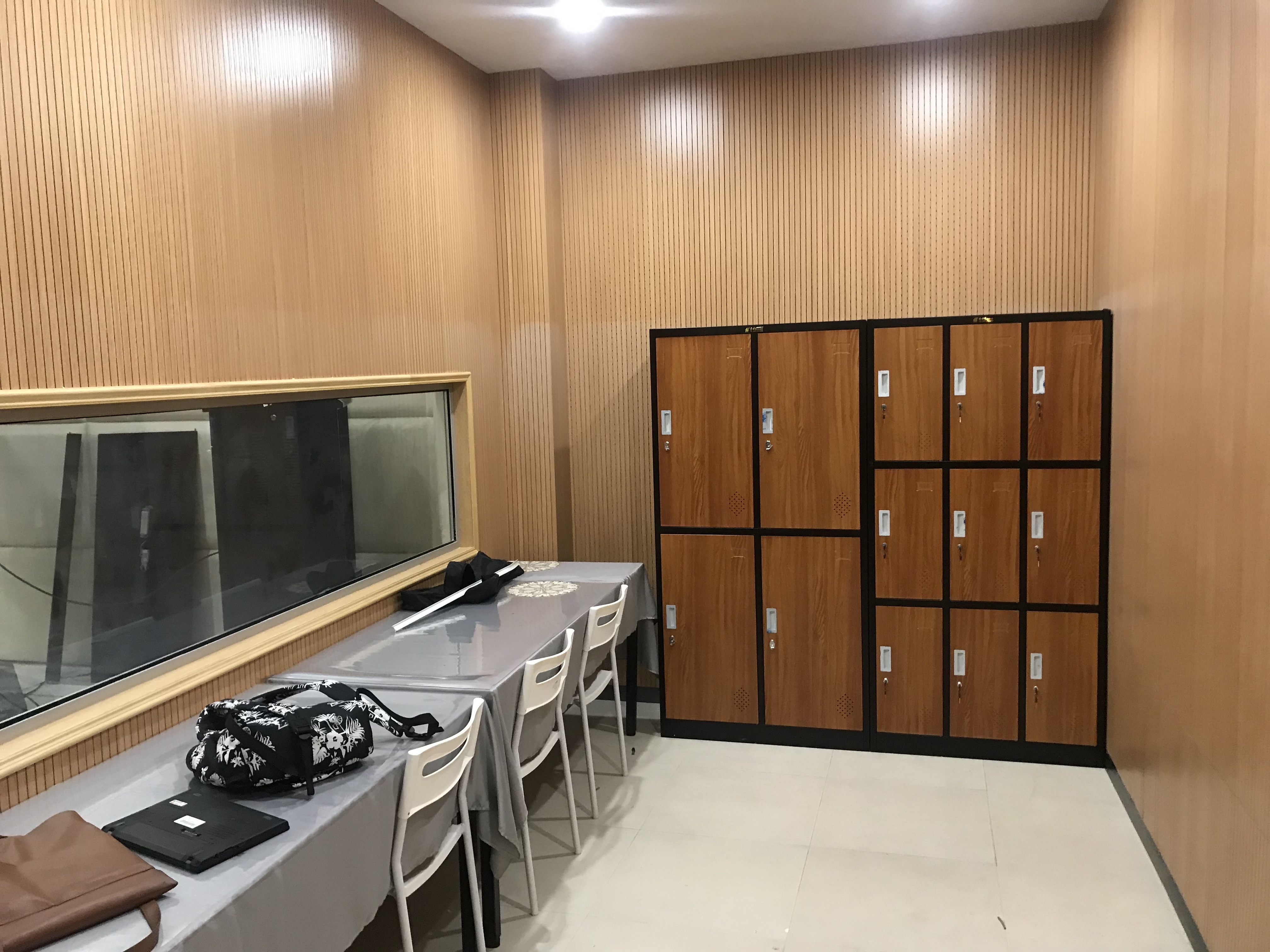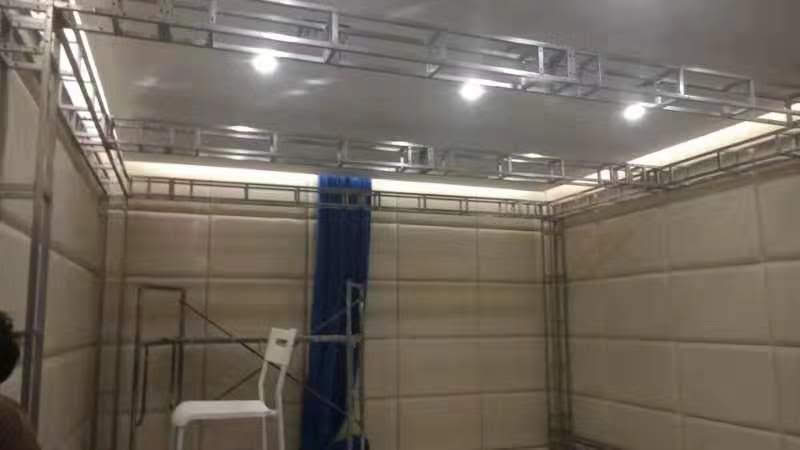 Youtube channel of CBPM Social Media Lab
https://www.youtube.com/channel/UCP6yJdq41wyfzZu1Kpu47xg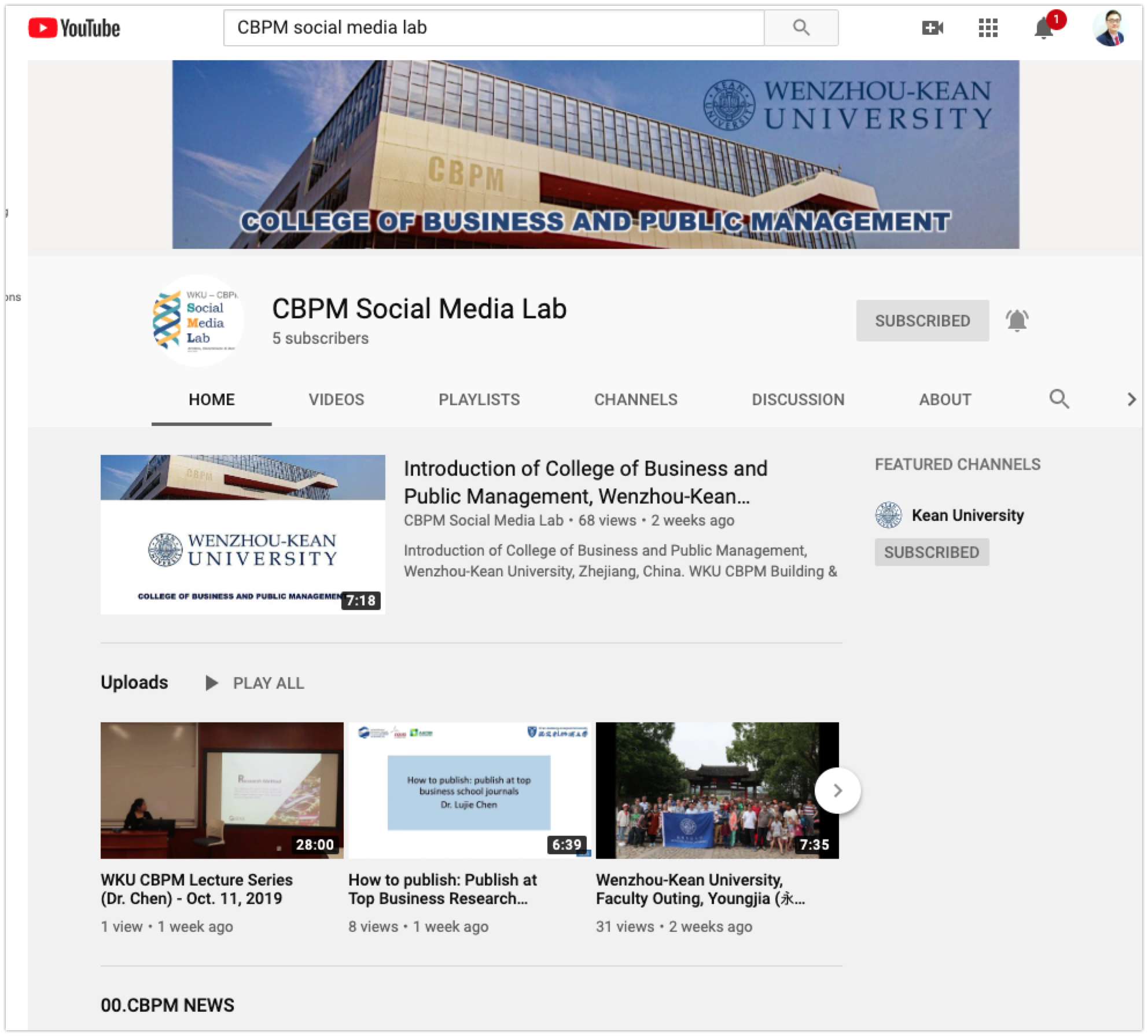 Introduction of WKU CBPM Video at the Social Media Lab Youtube Channel.
---
Grand Opening Ceremony (Nov. 08, 2019)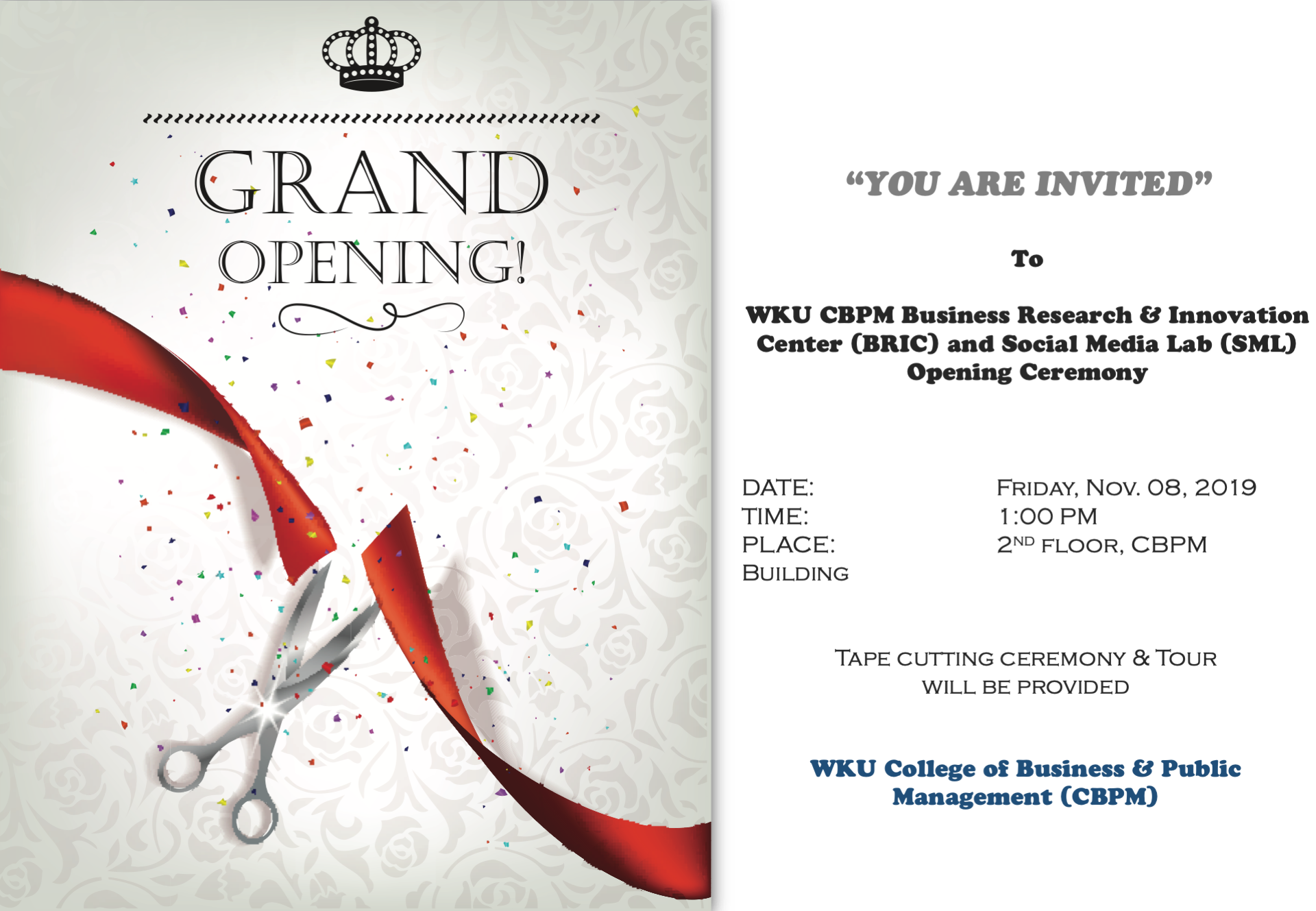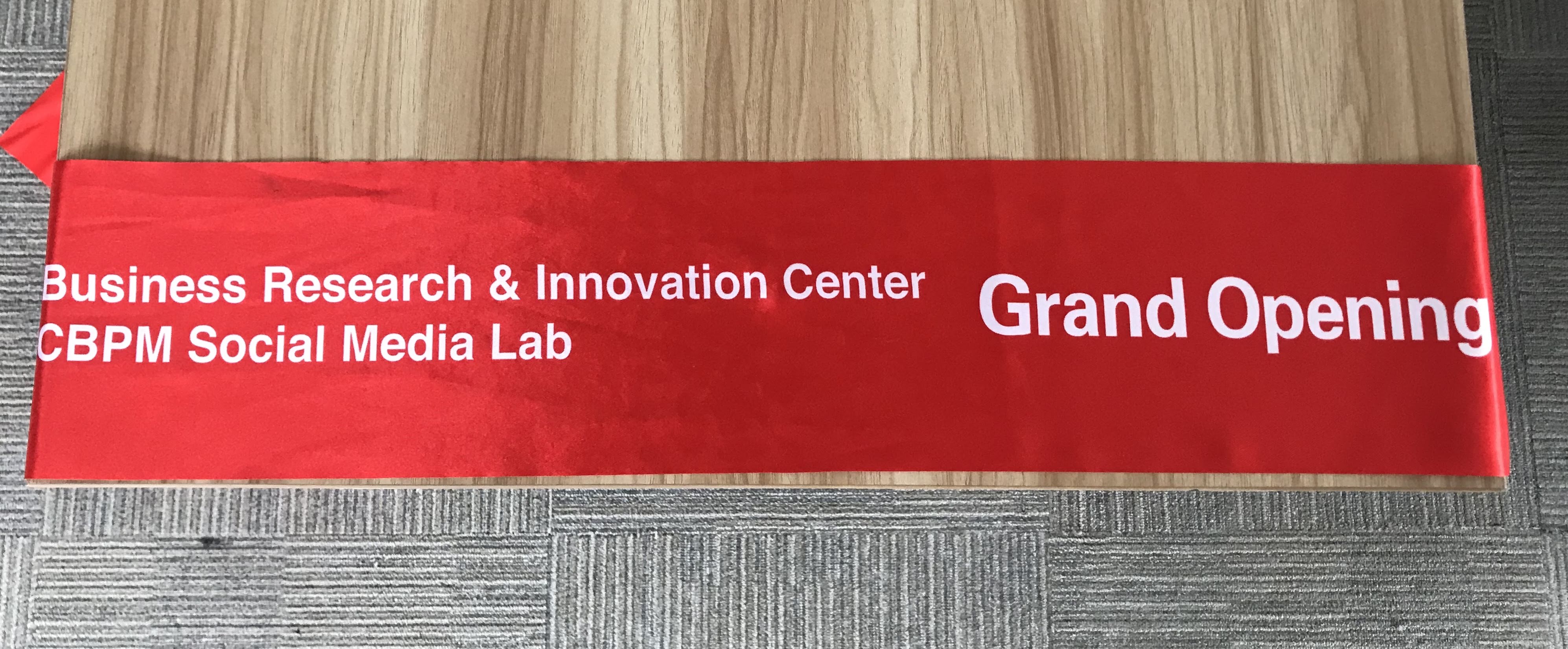 Introduction of CBPM Social Media Lab
---
In Dec. 13, 2019, CBPM Social Media Lab invite membership to structure Producing team; Contents creation team, and Marketing/PR team.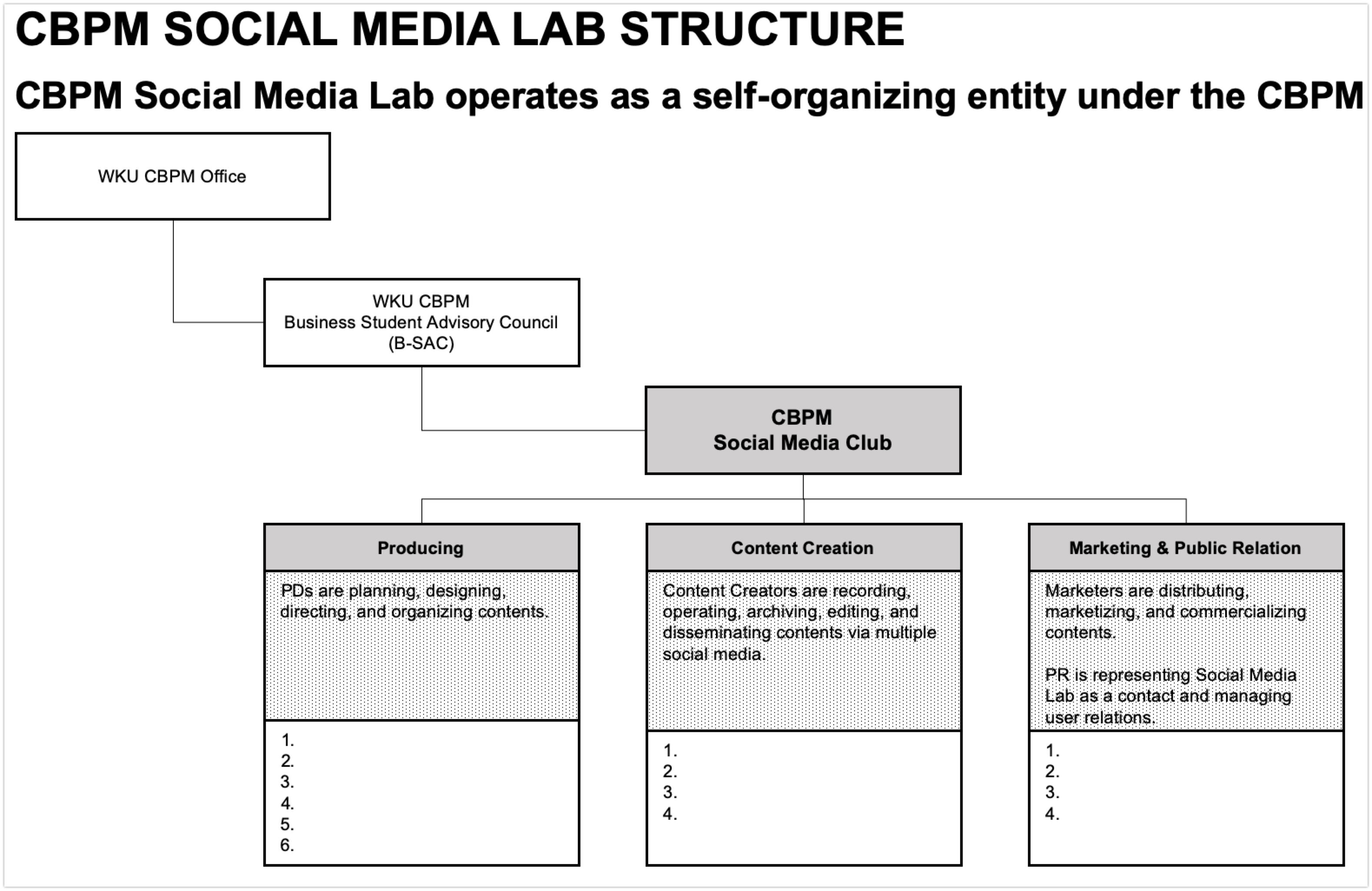 Nine applicants showed keen interests in operating the CBPM social media lab, and the lab invited their creative ideas to produce quality 'contents'.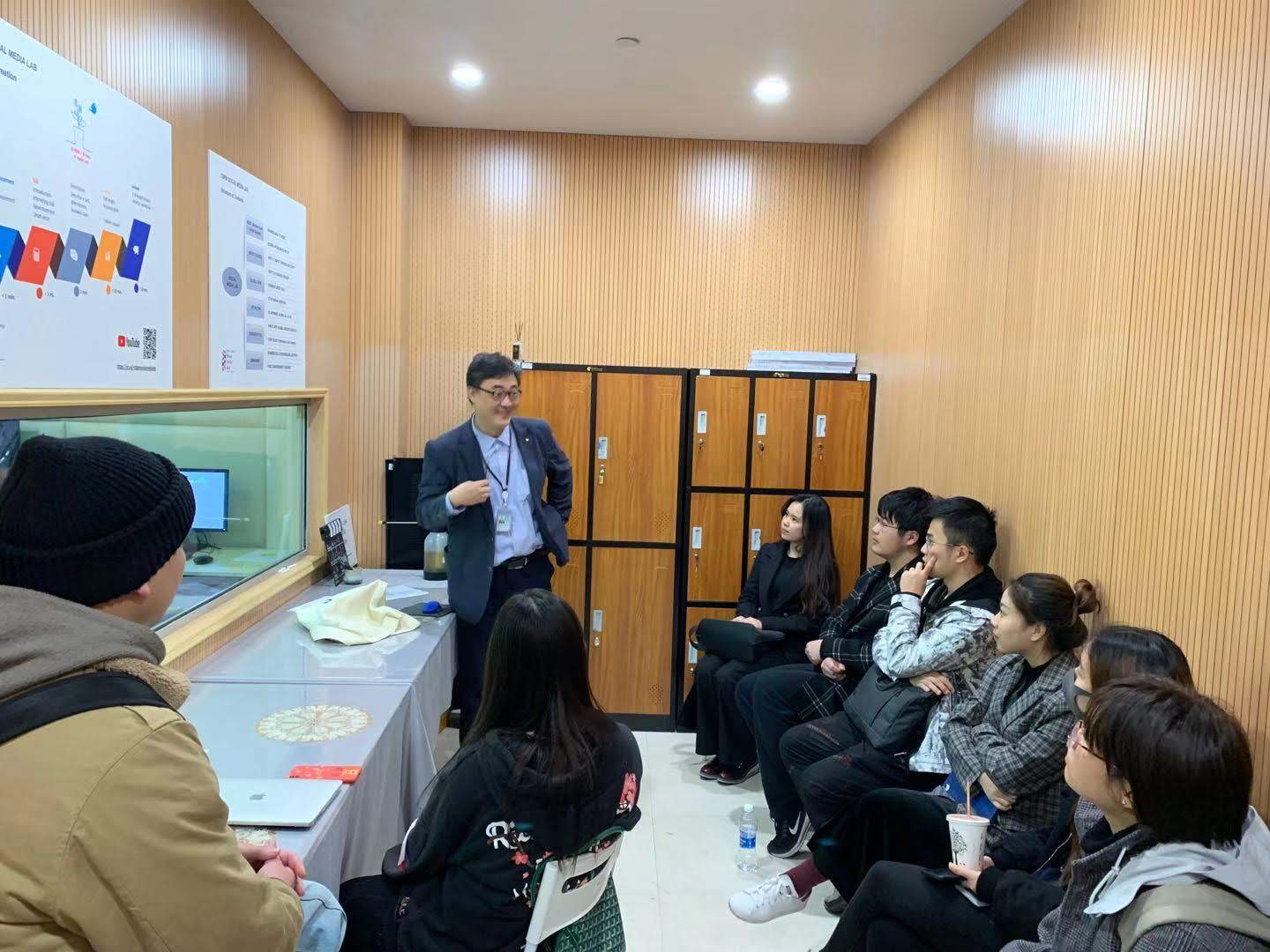 ---
2020. May 03. Proposing Upgrading CBPM Social Media Lab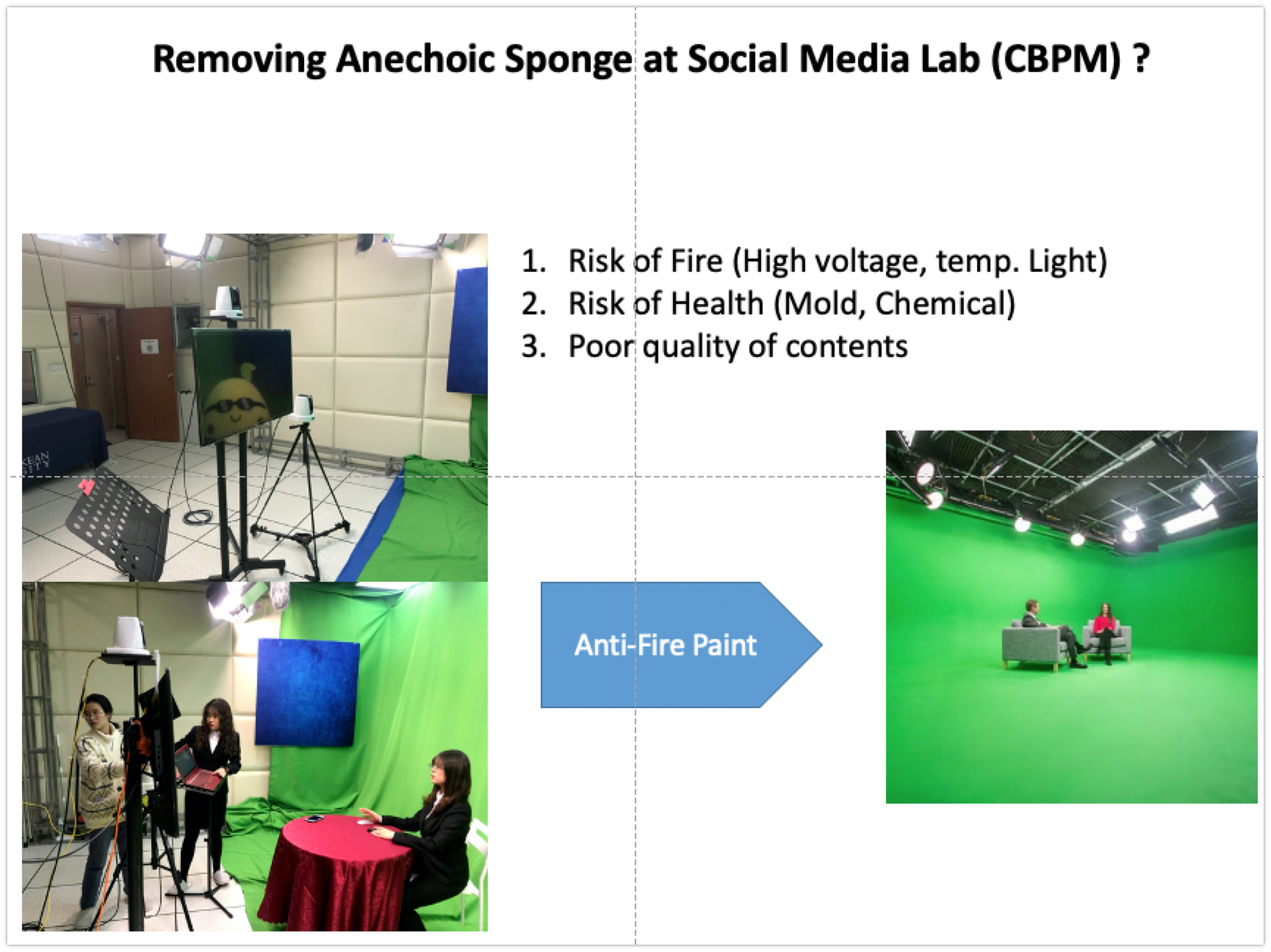 Example of Yale Media Lab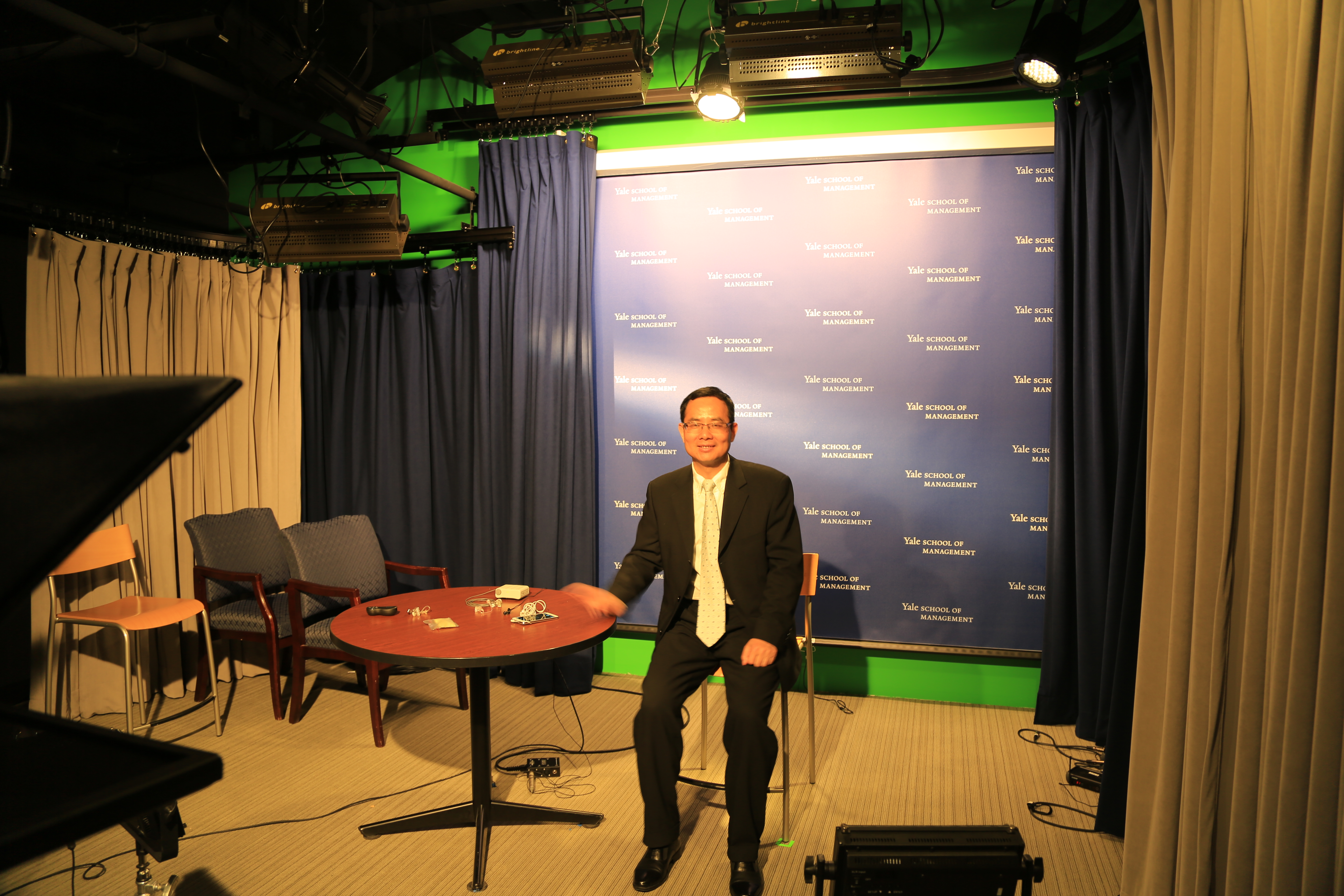 Example of Seoul Digital University (May 14, 2020 @ Seoul)
Three studios
Multimedia Learning Management system:
https://gooroomee.com/camstudy/room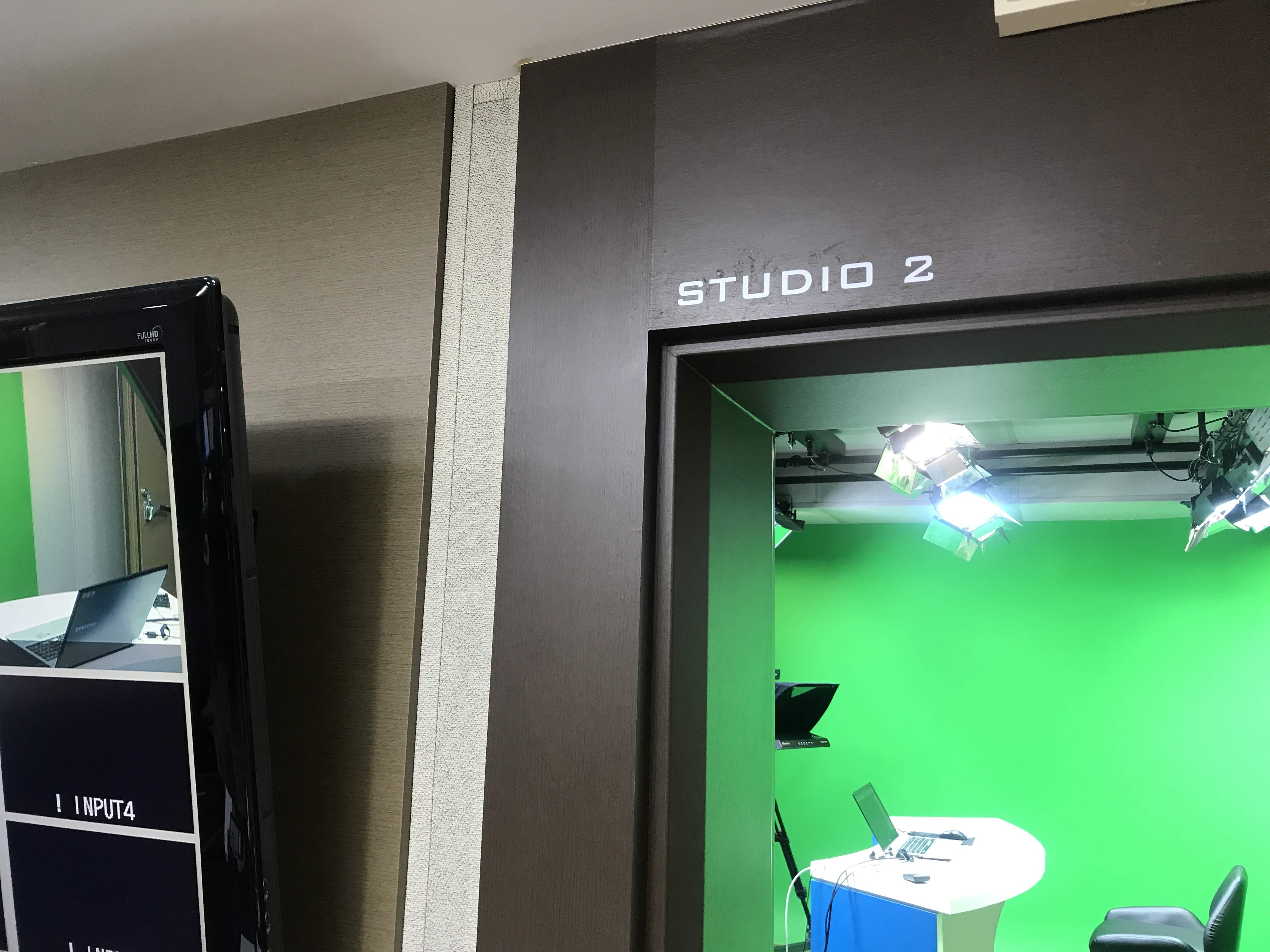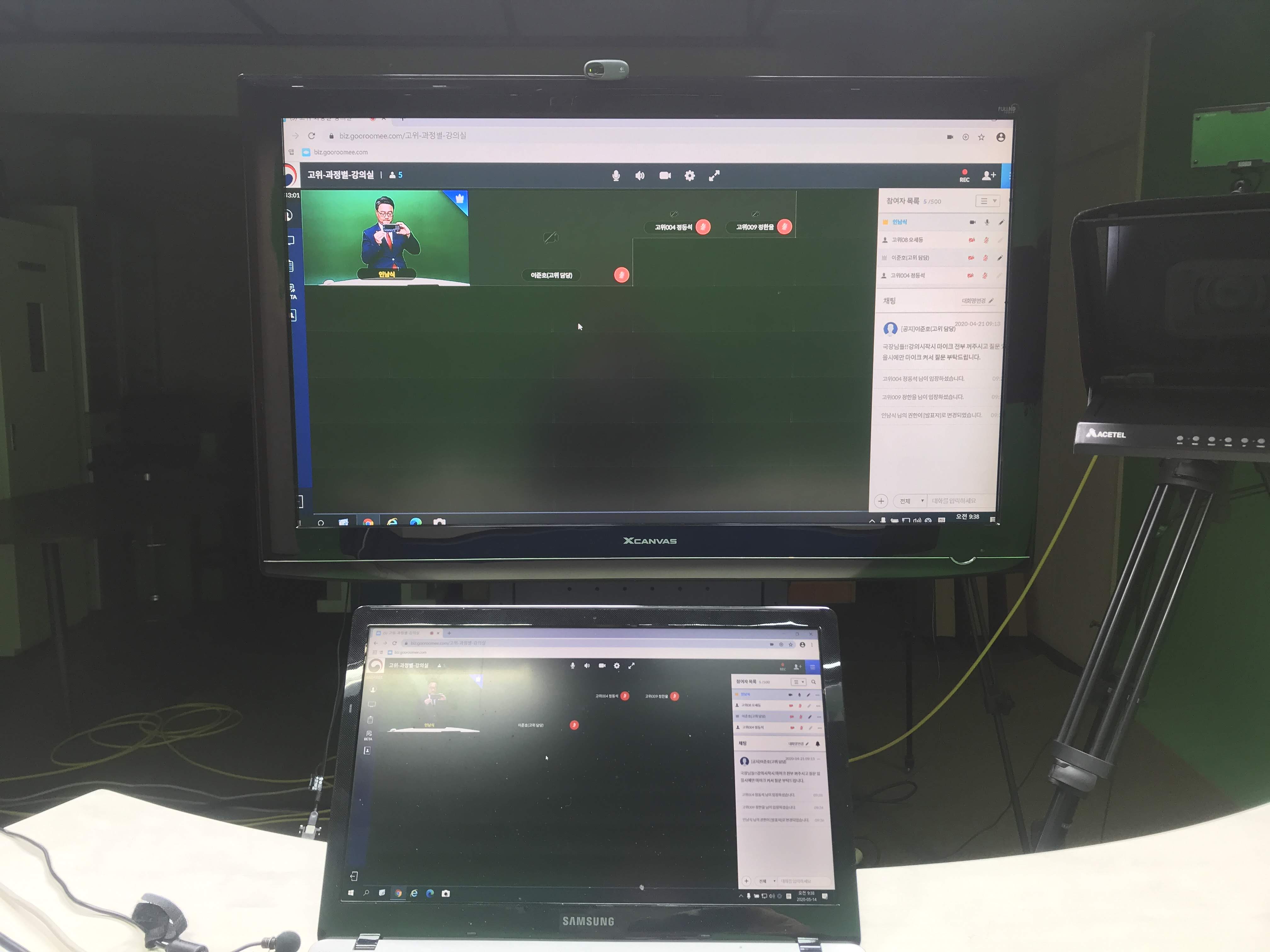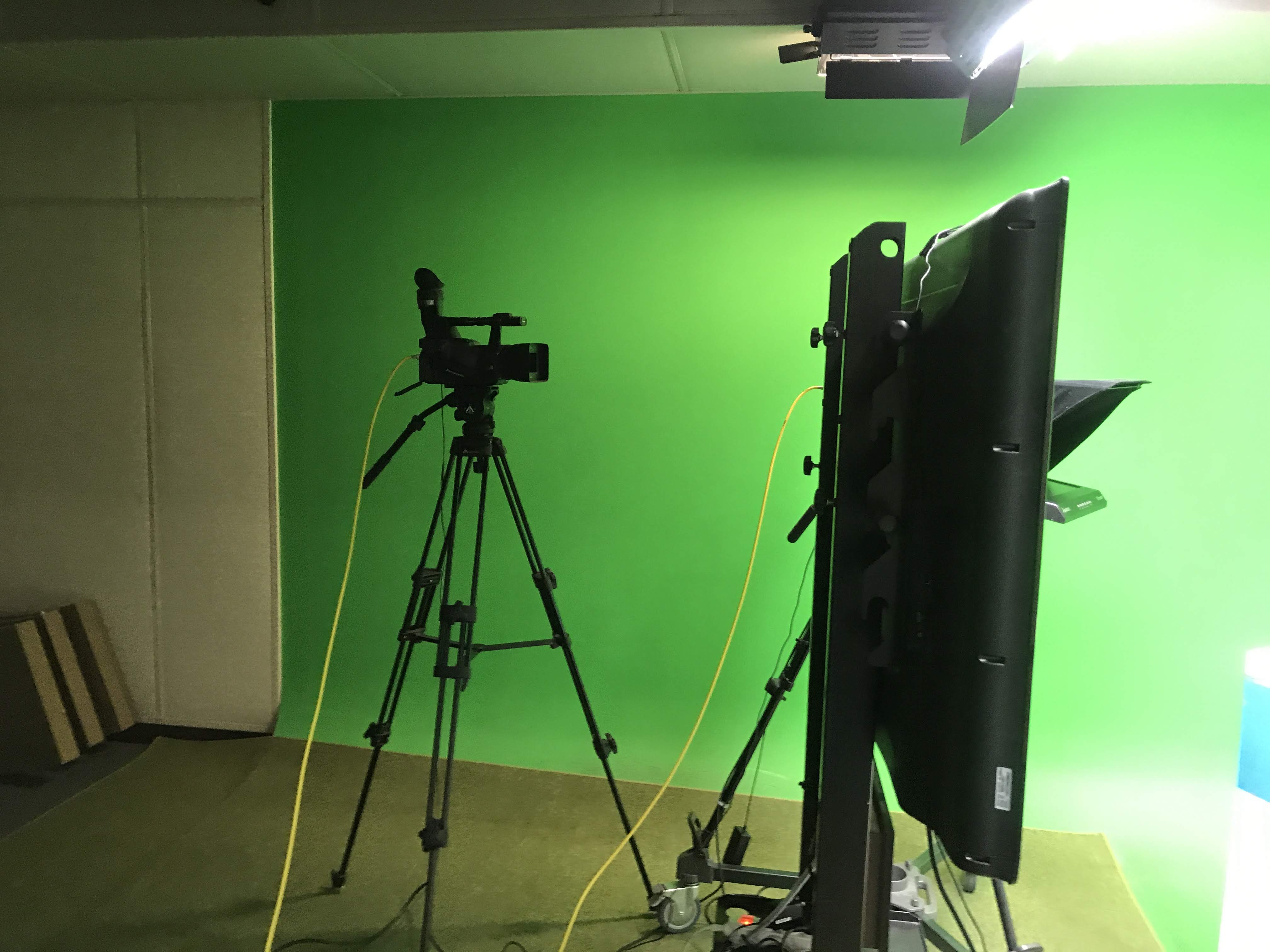 2020. 05 .14: School Leaders are Positive to the Upgrading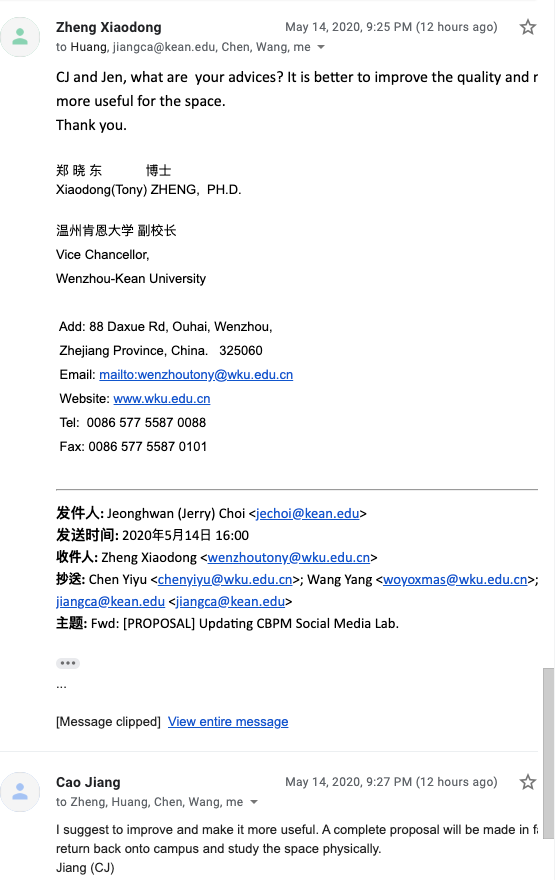 2020. 09. 18, Investigation and Improvement Plan: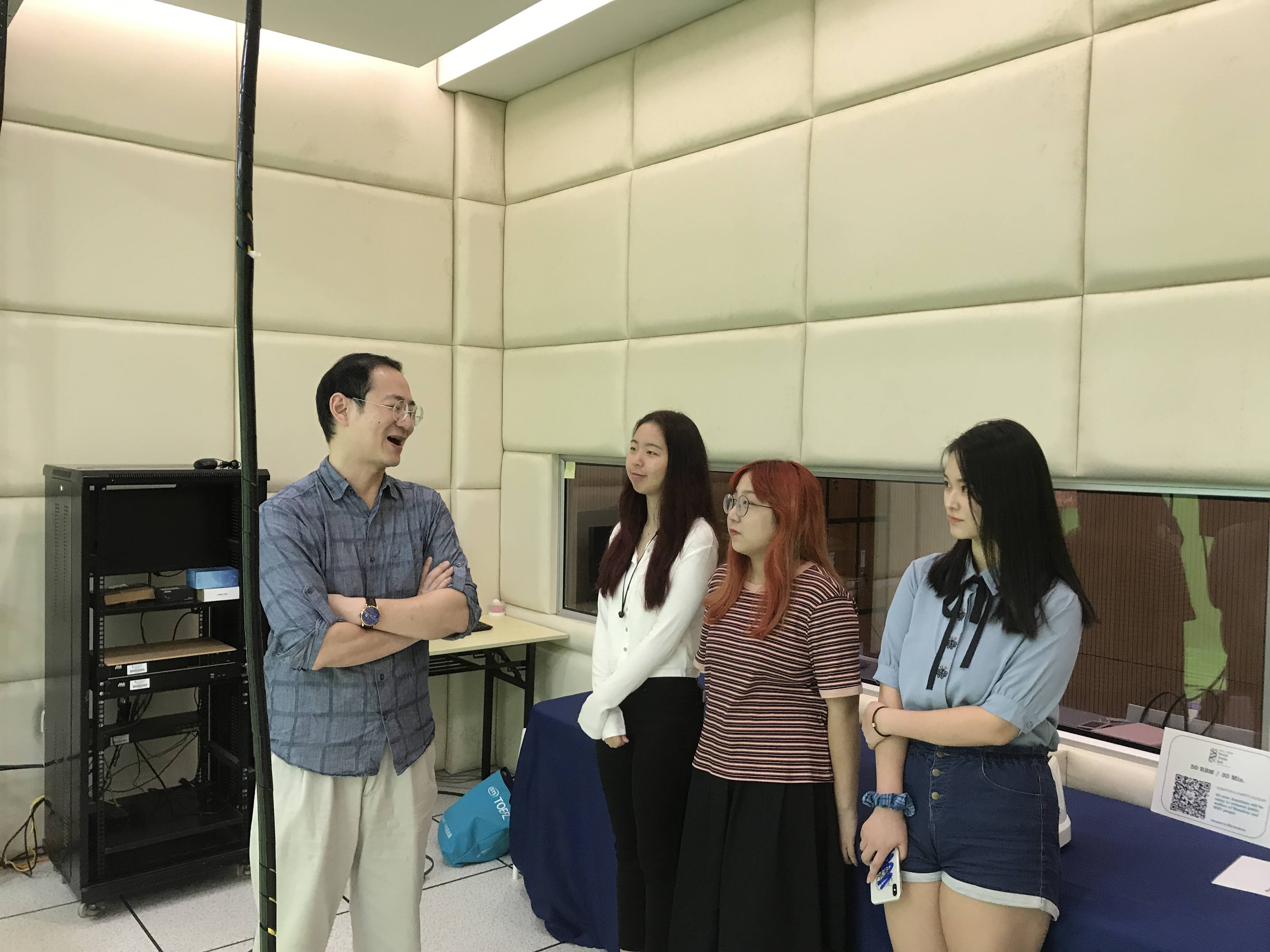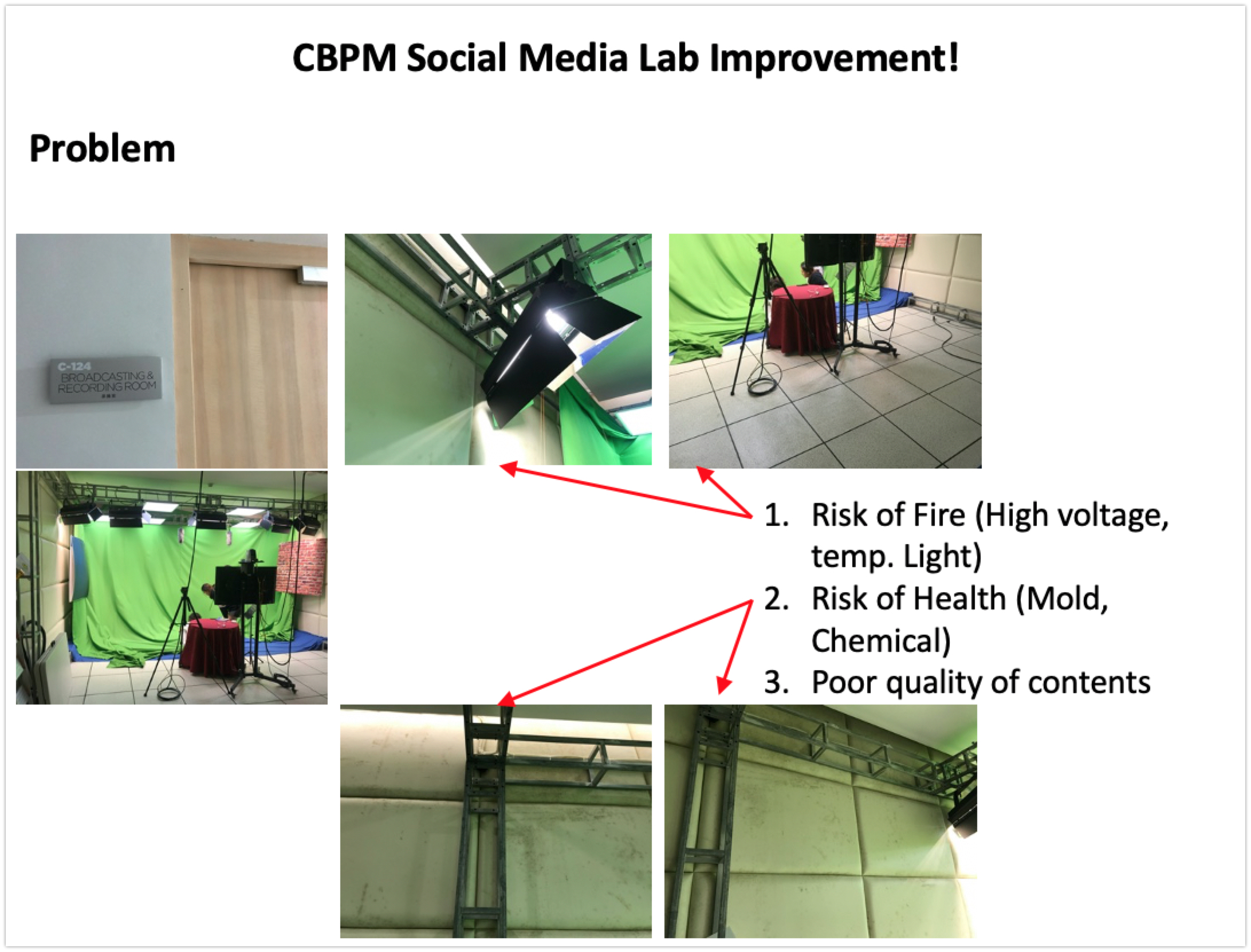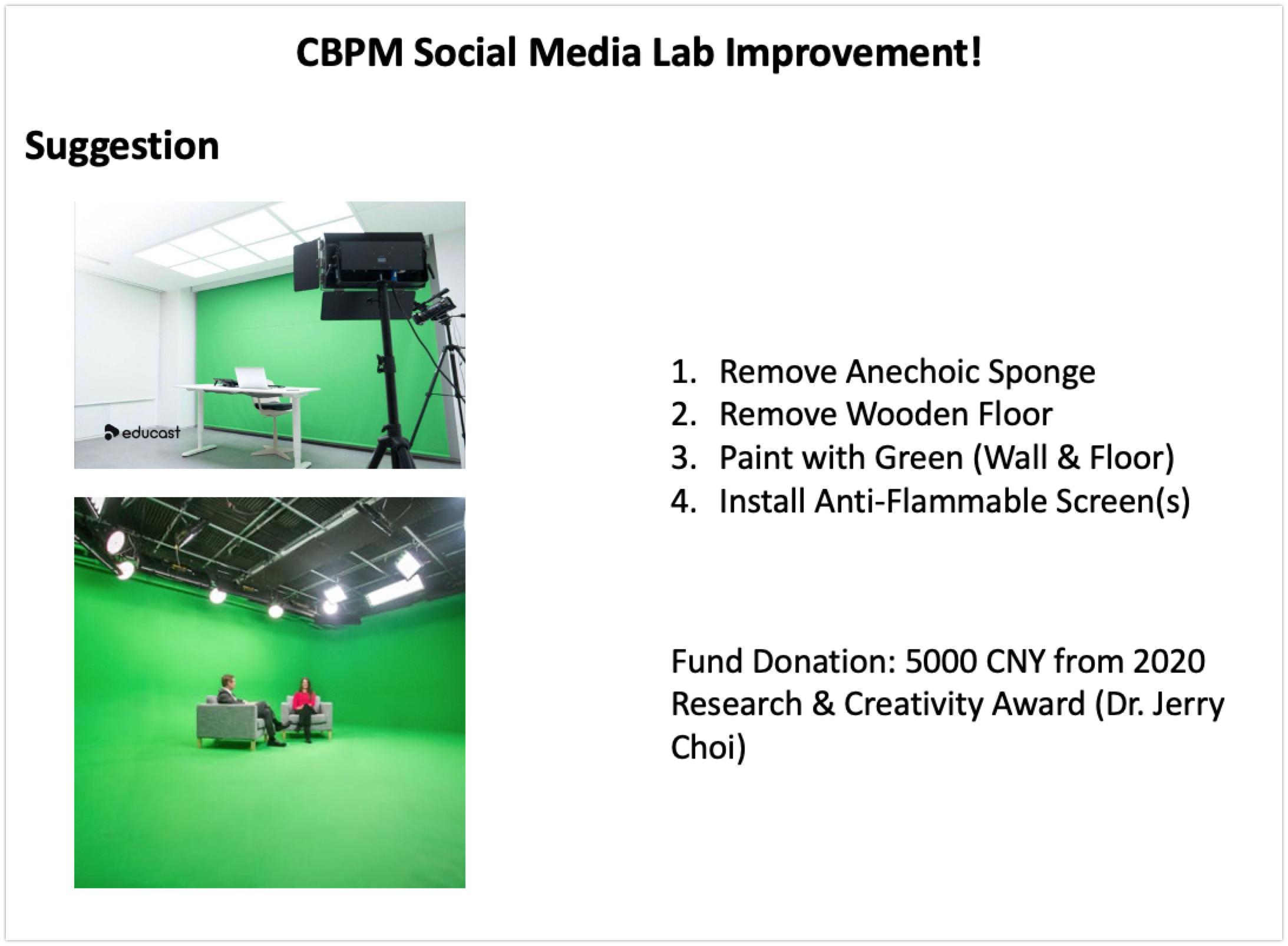 NEXT:
---
2020. 05. 14: Upgrading Proposal
2019. 12. 13: Invitation of founding Membership.
2019. 11. 08: Grand Opening Ceremony
2019. 10. 21: Added Youtube Channel Information
2019. 08.02: Updated Executive Summary & Studio Pictures
2019. 06.08: Updated strategies of contents creation according to the new Kean policy and strategy
2019. 04. 25: Published initially.