Adding to the general communication, WKU Faculty members commonly use WeChat as a communication platform for Teaching in mainland China.
Frequently, WKU Faculty members setup a WeChat group for a class in order to make formal and informal communication for better students' learning.
Here is a guide on "How to setup a WeChat group by Oneself".
1. Open WeChat, and Click New WeChat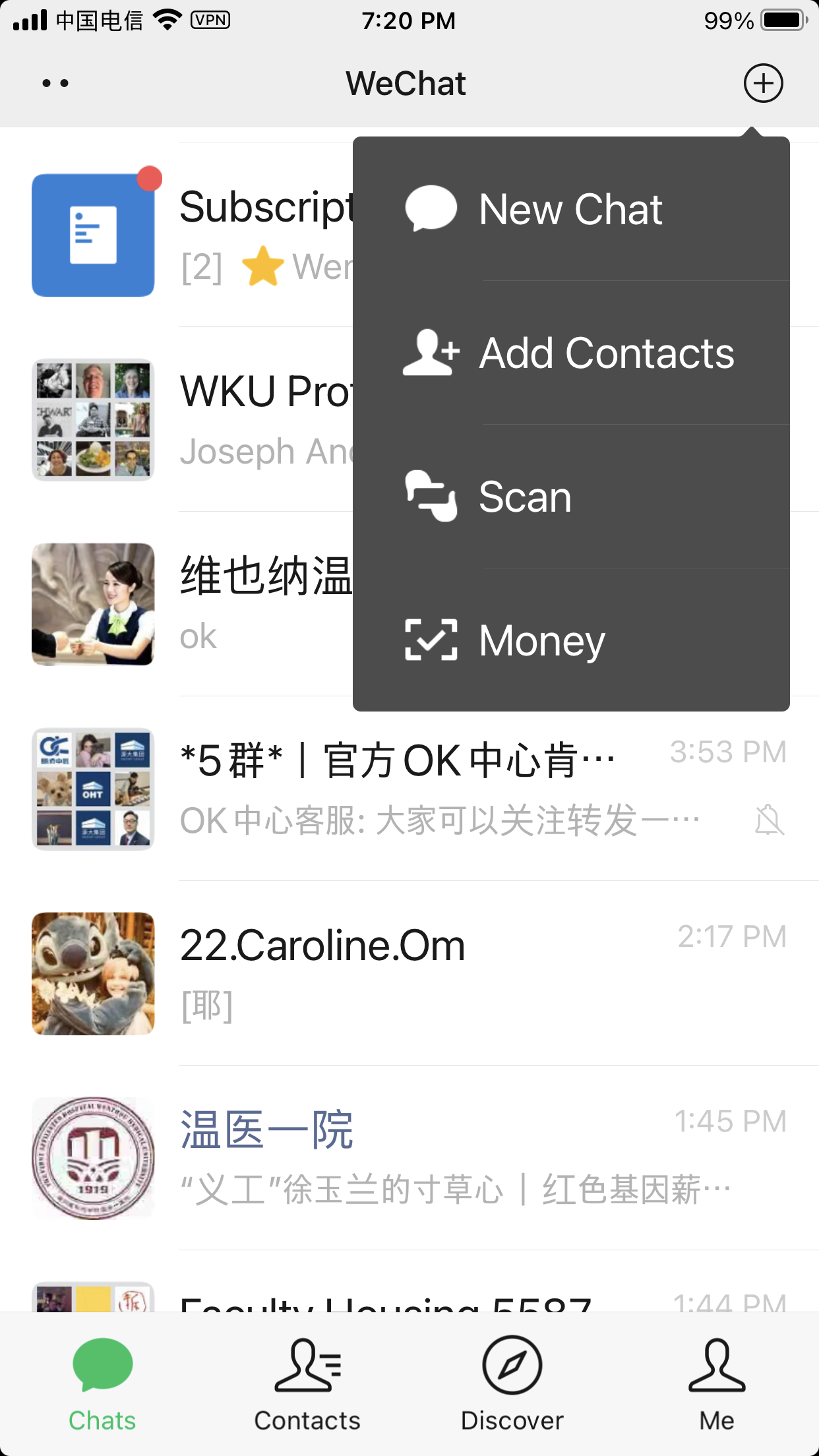 2. Click the "Join Private Group"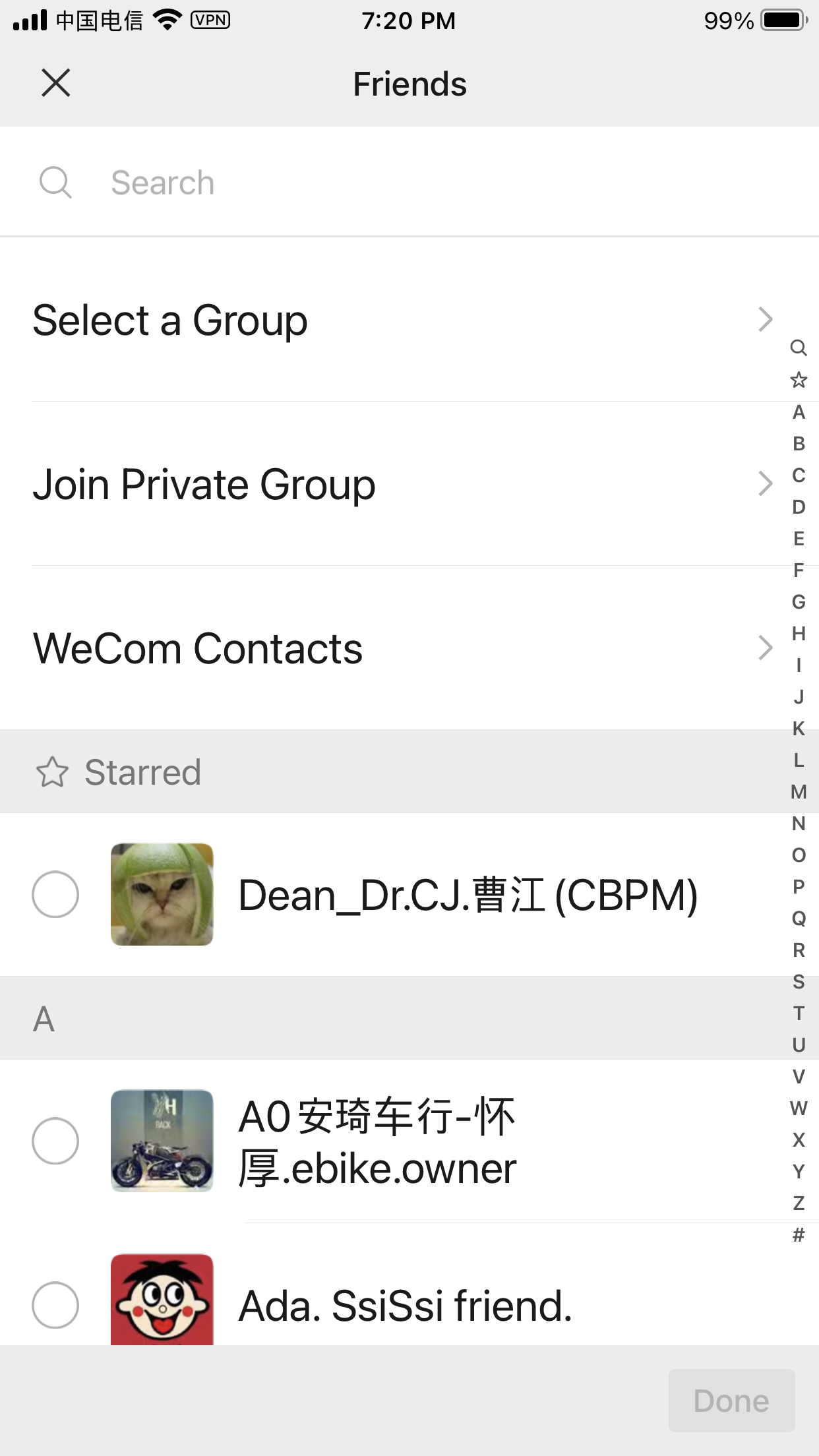 3. Type in four-digit Password!
** If you want to make another Group, please type in a different password!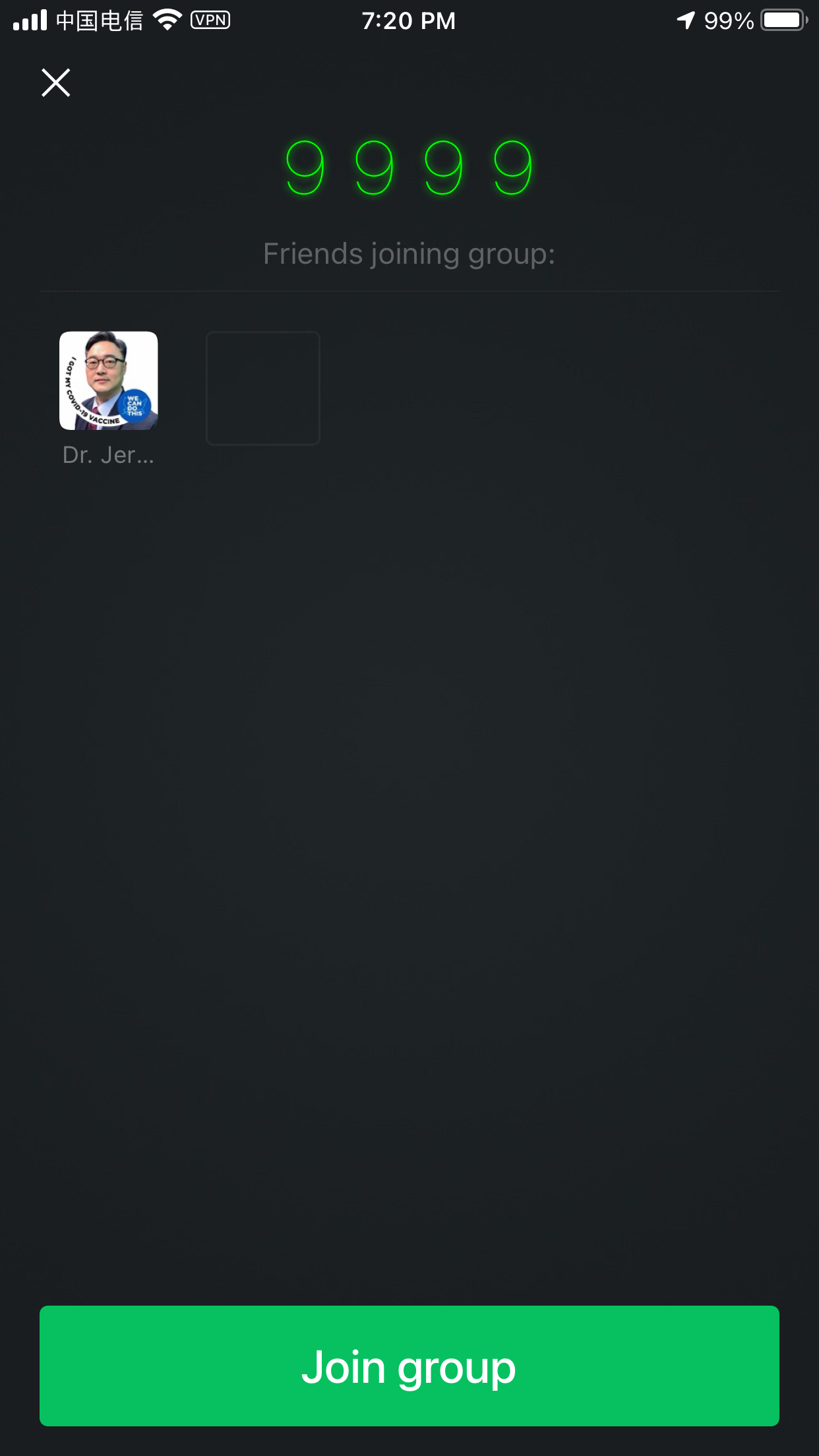 4. New Group made!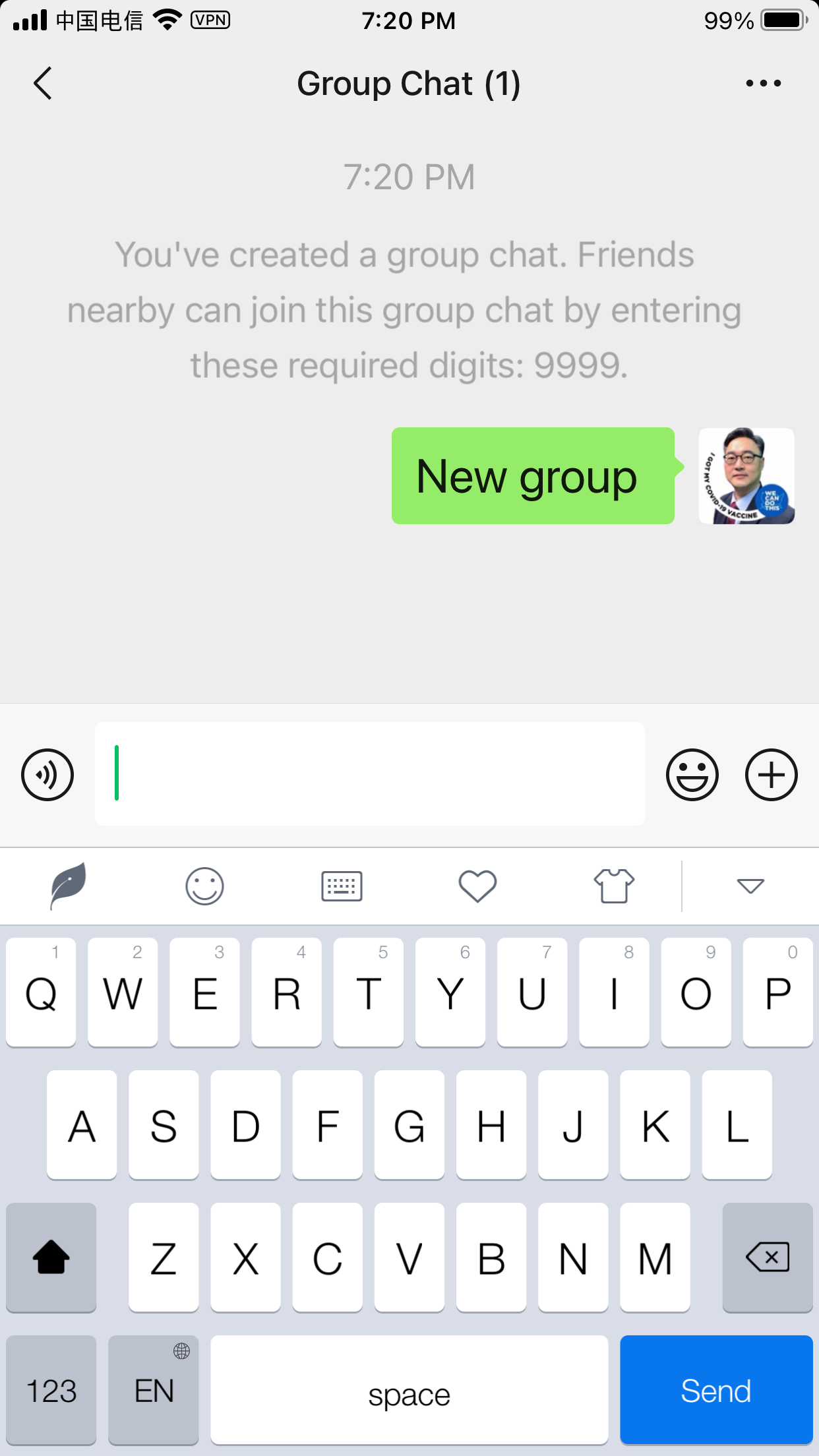 5. Set "Gropu Name (Couse Name, Section)"
Invite Students by using QR Code,
Make Announcement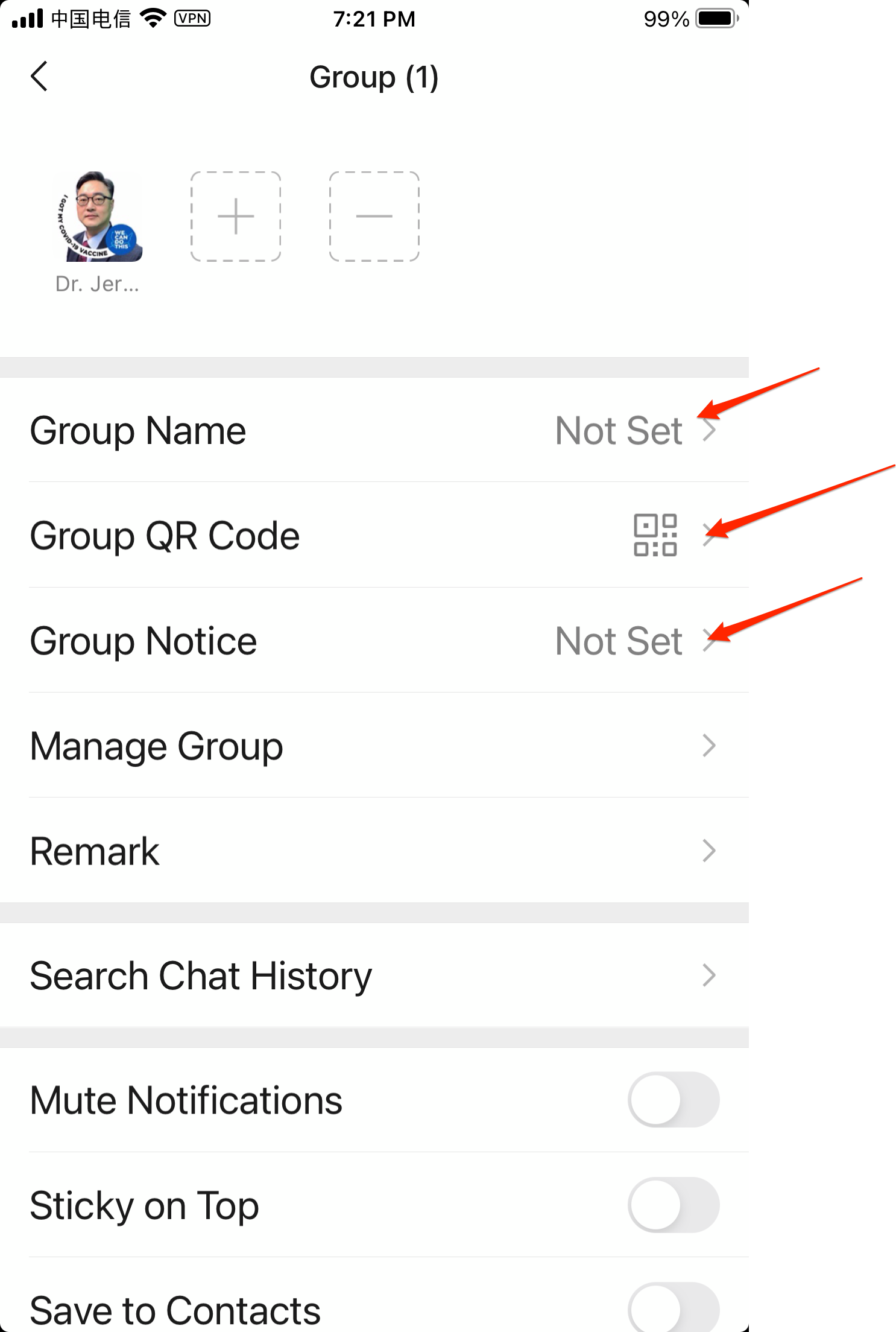 Voila, you can use the WeChat group for Class Teaching!
==========
2021.08.27 First Archived: Thanks to Dr. Chad (Chungil) Chae!