"All tribute to Christi Adams"
1. In WeChat Go to "Me" in the Bottom right corner, then "Pay" at the top of the list that comes up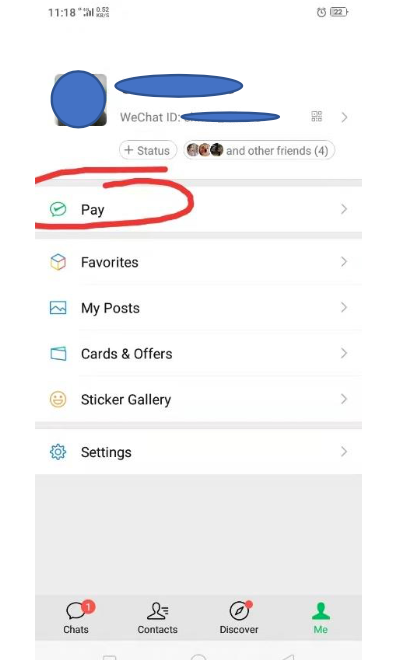 2. Scroll down to "Event Tickets" and Click.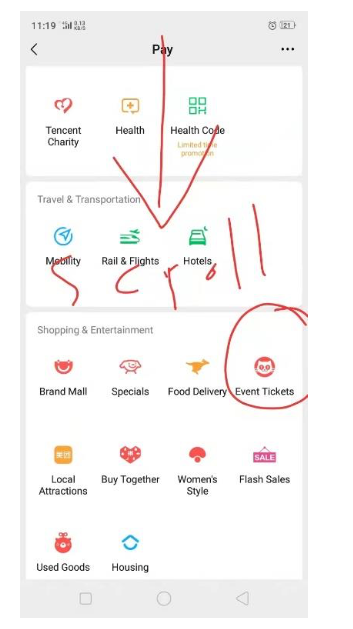 3. Click on the LIttle Movie Reel Icon second to the left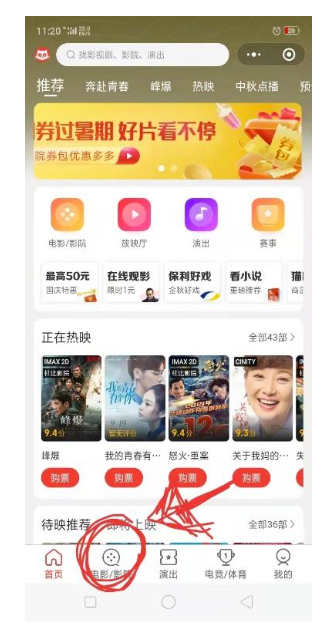 4. Click on the listing with "Imax" and these characters (It should be first, if you live close to the campus). This is the MixC IMAX Theater.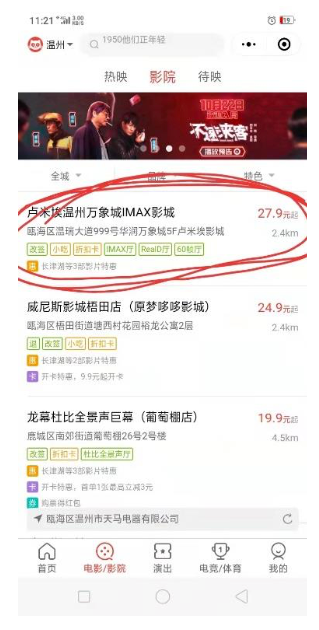 5. All the movies currently playing will be listed. You can double click the movie image below (to the left) to get the view below on the right, including the title and actors.
The symbol circled in the time listings means "original language". If the movie is from the US, at that time selection it will be played in English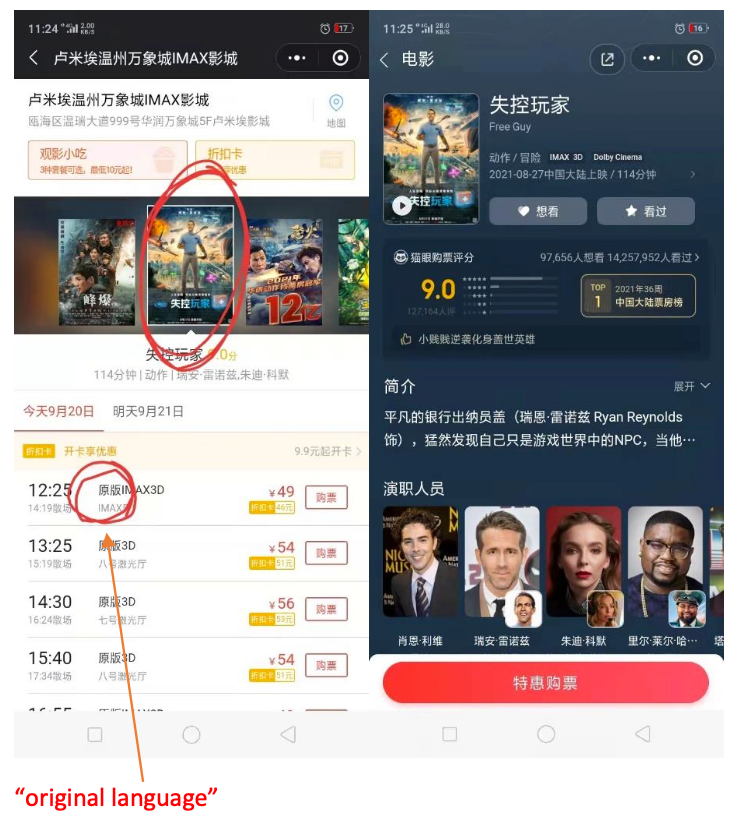 6. Select your seat, and press the orange button.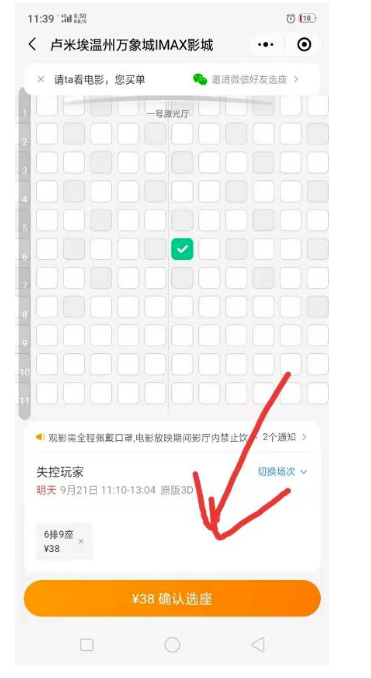 7. Select the orange button again and pay.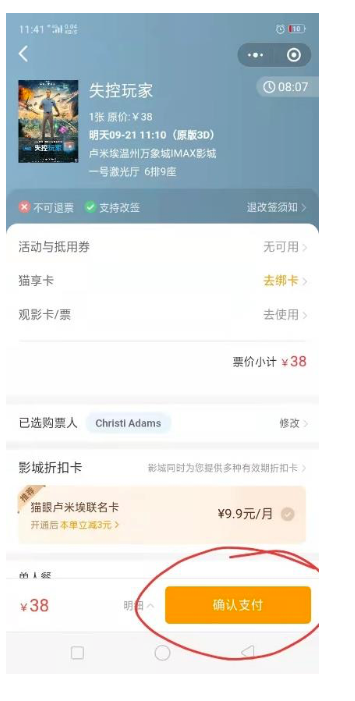 (Enter in your payment code when the window for it pops up)
8. Click "Allow" below.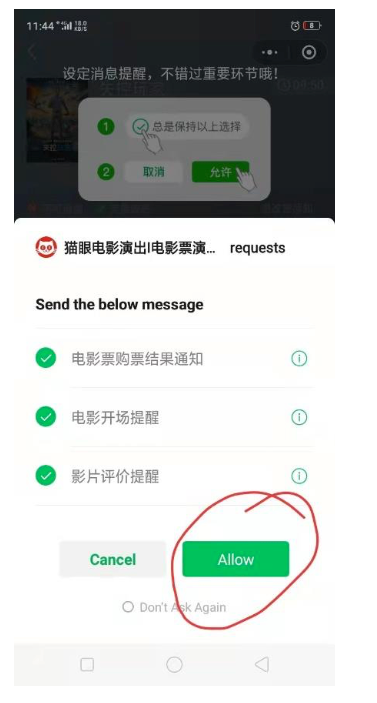 9. Click out of this window below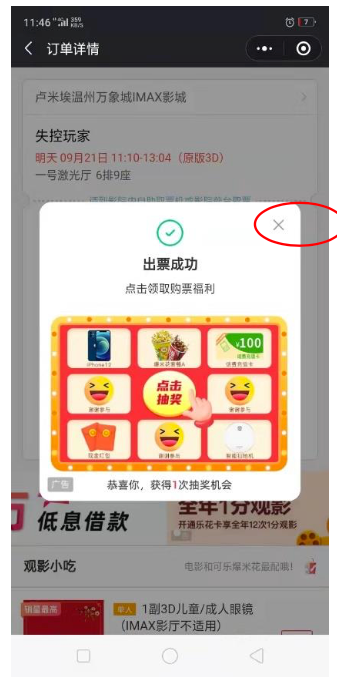 10. Screenshot your ticket (as below), and allow the concierge to scan it when you get to the line.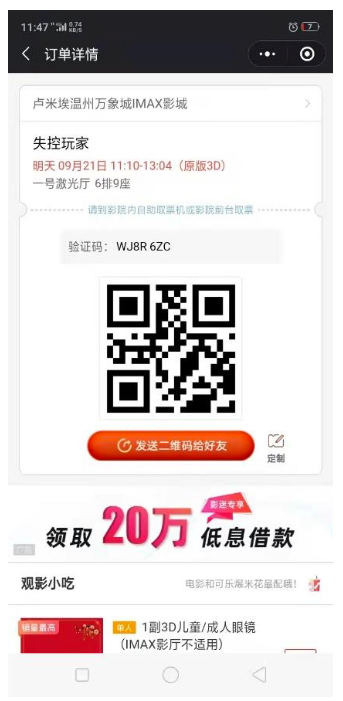 Enjoy.
Copyright Permission from Original creator (Christi Adams) on Sept. 20, 2021 at WKU Faculty Housing WeChat