This is an archive of Dr. Jeonghwan (Jerry) Choi's Recommendation Letter Services for my lovely students' application for Graduate programs.
Generally, a student apply around 7 different graduate programs.
2022-23: Total: Normal 51 (x7) + UIUC MSA 36 + UIUC MSBA 36 = 429
Normal Graduate School Applications: 51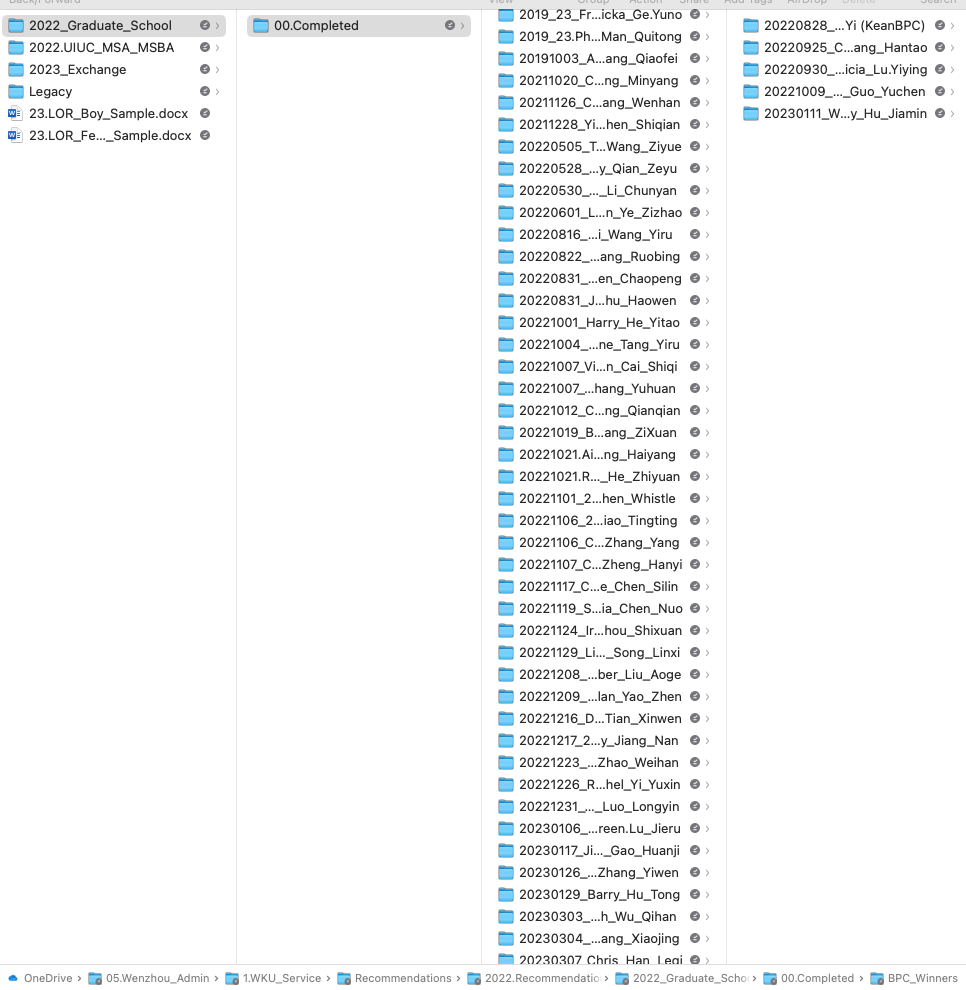 Kean University (Wenzhou) - UIUC Agreement of Expedited and Simple Graduate School Application Process [NO TOEFL/IELTS and Single Recommendation Remarks from Dr. Jeonghwan (Jerry) Choi].
UIUC GIES - WKU CBPM Collaboration Program
MS Accountancy Program
MB Business Analytics Program Prospect
2021-22: Total 47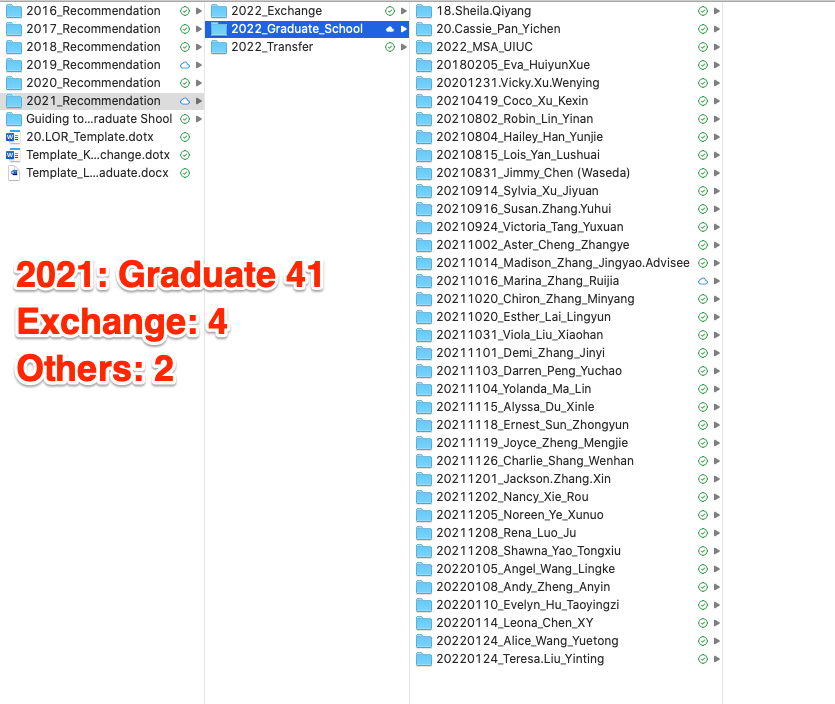 2020-21: Total 39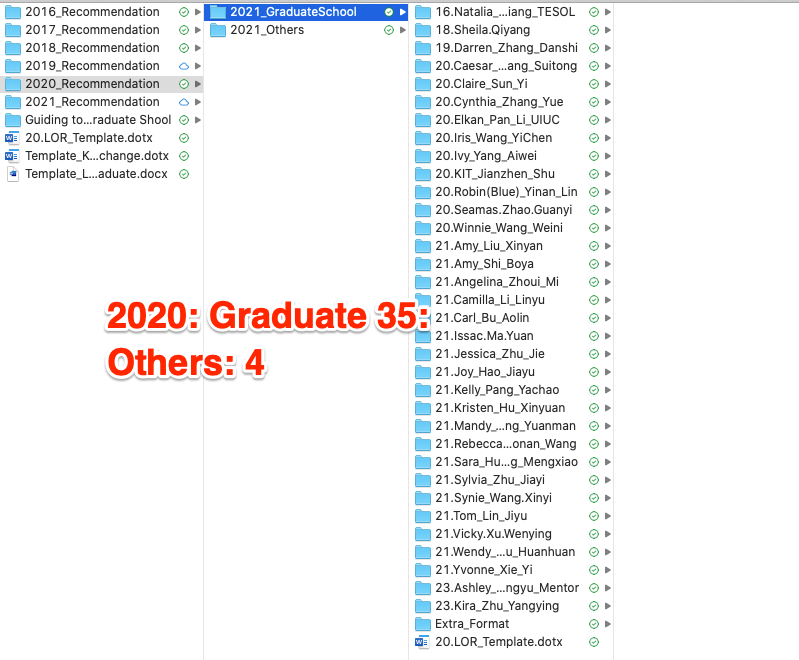 2019-20: 50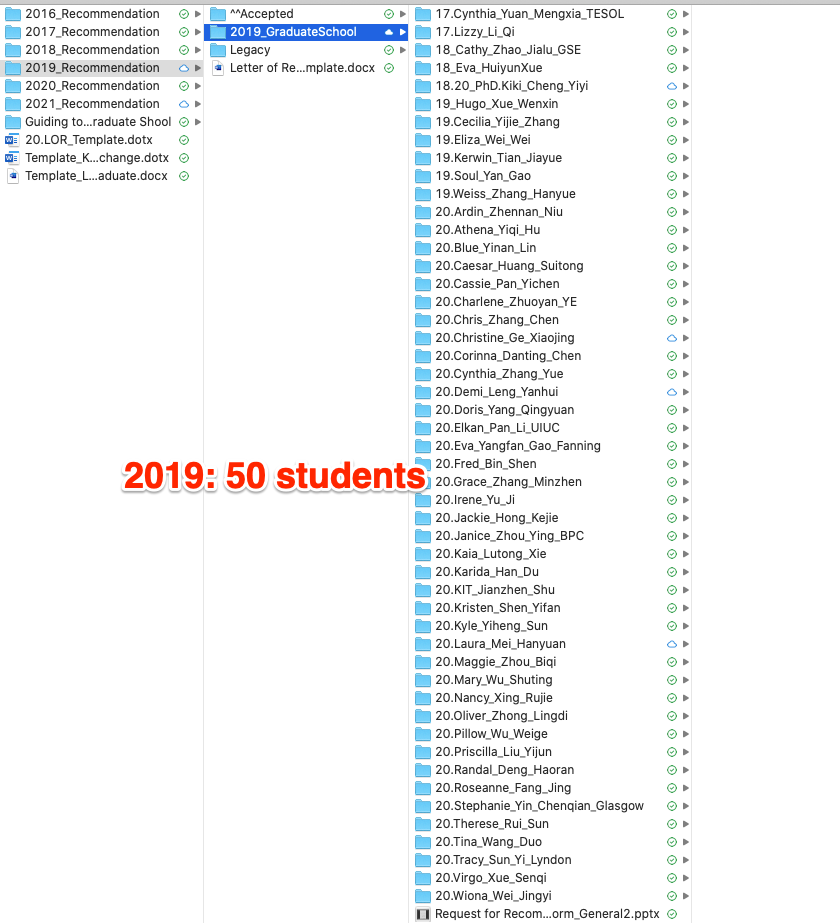 2018-19: Total 48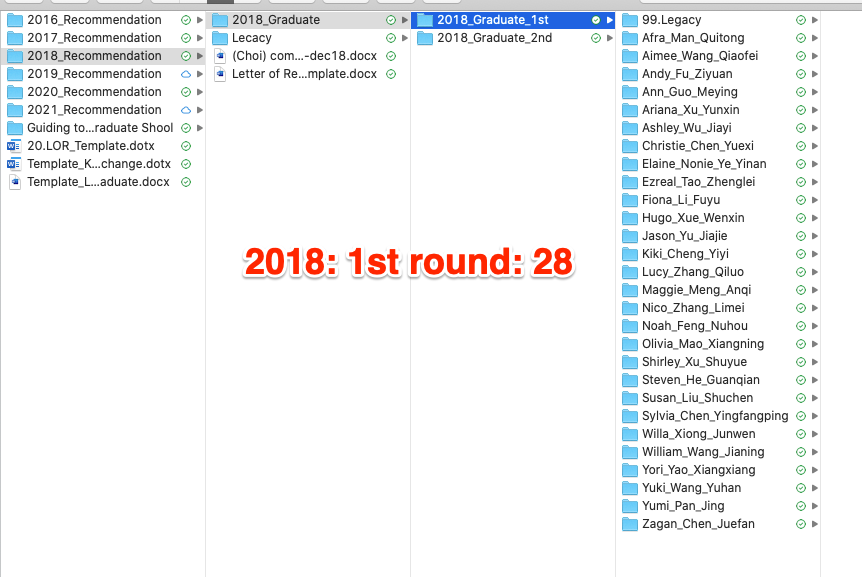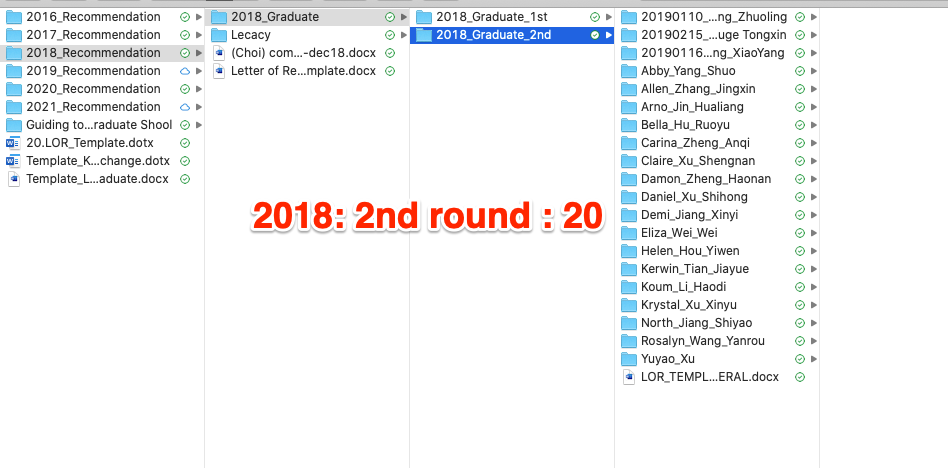 2017-18: 46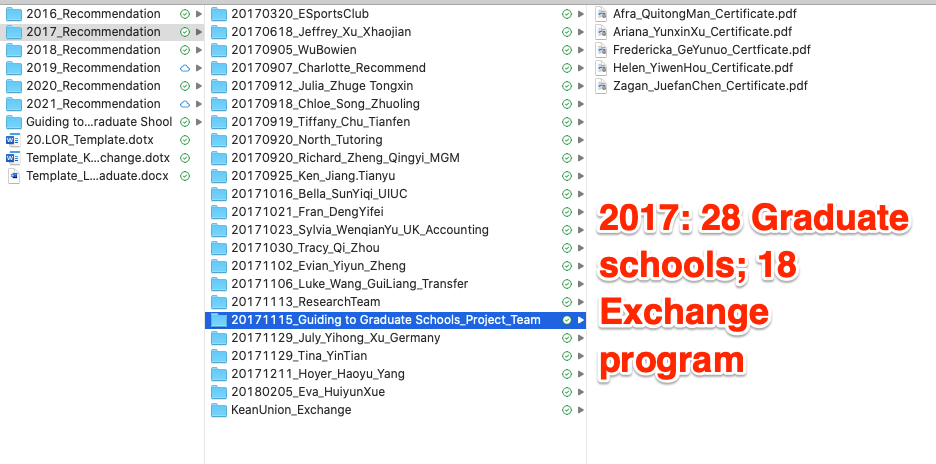 2016-17: 6 (Not fully documented but I wrote letters for more than 20 students)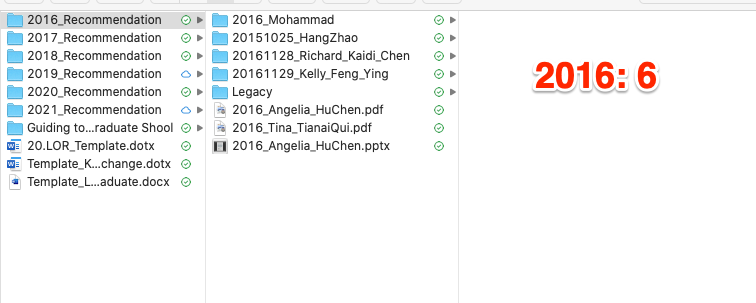 2015: Un-documented (but I wrote letters for more than 12 students)
=============
2022. 01. 27: Initially Archived. (248)