WKU CBPM MGM FACULTY TENURE EXAMPLE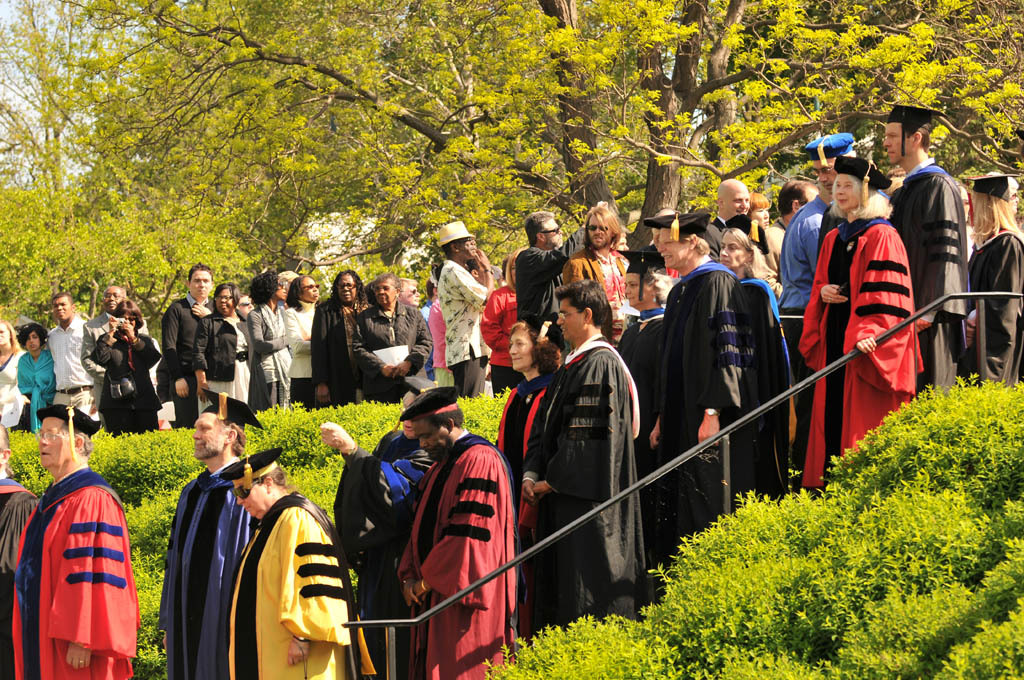 6th Year & Tenure Application in Kean System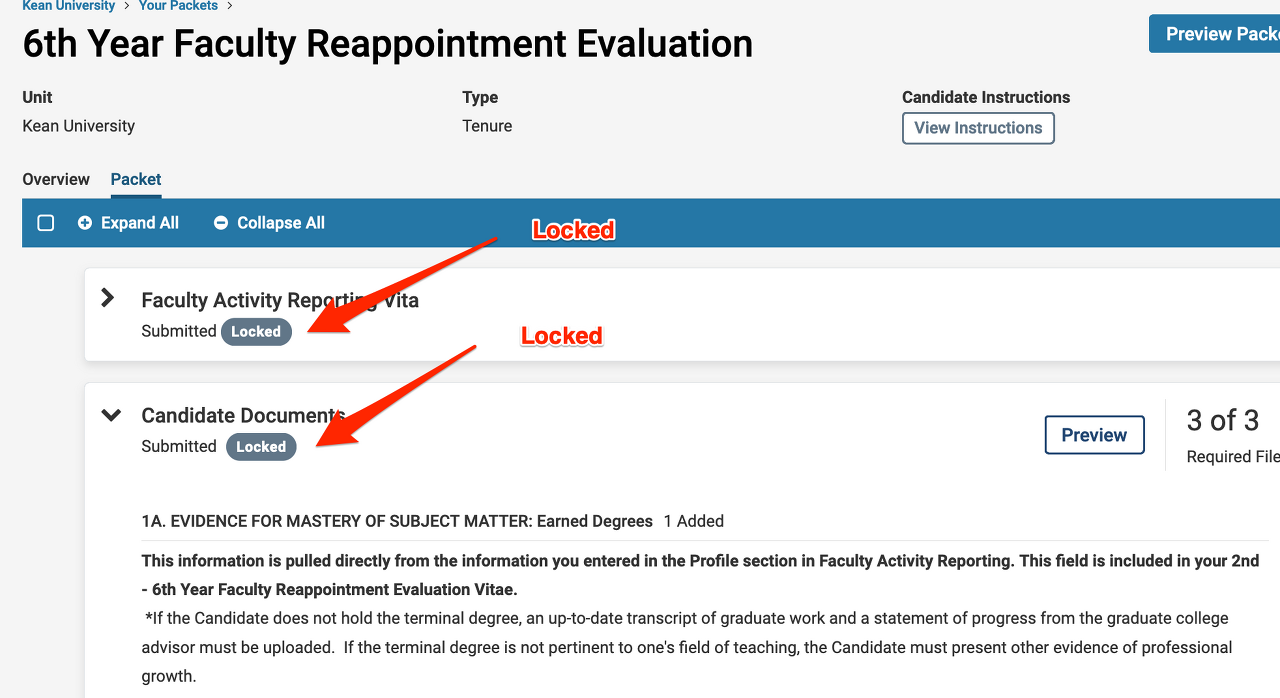 Necessary Document: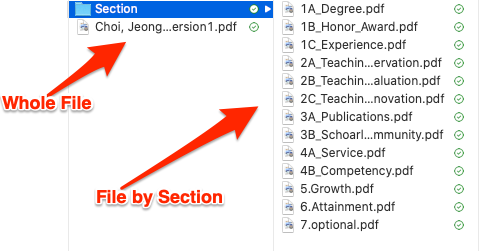 WKU ARTP (Appointment, Reappointment, Tenure, and Promotion) Activities
FAR, Reappointment, and Tenure Application
https://leadershipcenter.tistory.com/522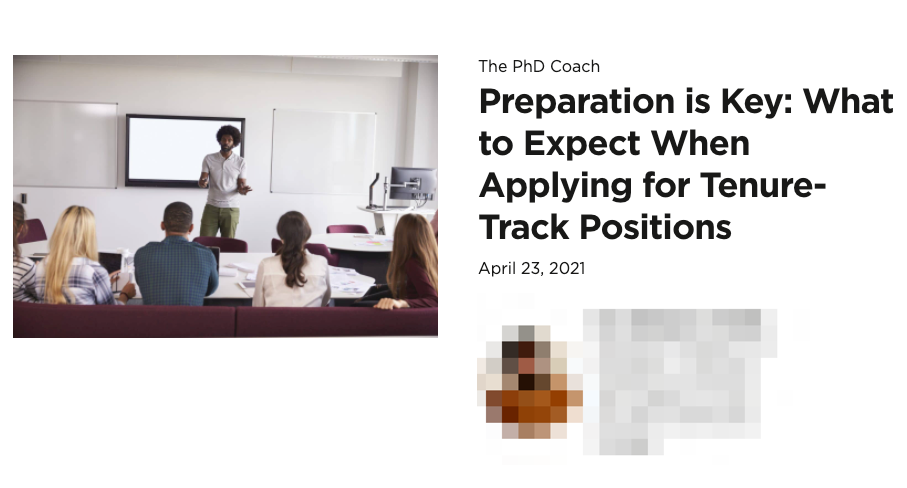 The PhD Coach: Preparation is Key: What to Expect When Applying for Tenure-Track Position
Tenure Interview Protocol:
1. How does tenure here fit into your long-term goals?
Why have you decided to apply for tenure here?
What is your idea of what it means to be tenure-faculty here?
What is one thing that you learned here that will help you to be an effective tenured faculty member?
If granted tenure, what are you looking forward to doing within your first year?
2. What have you done to contribute to creating the new Knowledge (Research) as a scholar?
3. What have you done to achive school's mission, vision, and value?
[Reference:
CBPM Mission (Engagement in Innovation, Impact, Inclusiveness):
We transform diverse students into impactful members in the global community through engaged learning, excellence in teaching, applied and pedagogical scholarship, and service, with leading-edge management programs in a world-class, innovative, and inclusive environment in our regions.

CBPM Vision (GDP):
We aspire to become the management college of choice in our regions recognized for its Global orientation, commitment to Diversity, and Professional and experiential approach to management education.

CBPM Value (CSR_FRIDE):
We embrace a culture of striving for excellence, integrity, fairness, respect, diversity, community, and social responsibility. ]

What leadership roles have you taken on and how have they shaped your leadership philosophy (Service)?
What have you done to support Diversity, Equity, and Inclusion (DEI) and the institution's commitment to DEI?
4. What have you done to improve your teaching?
5. What is your understanding and idea of student success and assessment?
Reference: American Tenure System in Higher Education (Tenure is granted, not earned".
https://jlee61.blogspot.com/2019/08/tenure_21.html
Re-Appointment Letter (6th & Tenure) from Provost (December 02)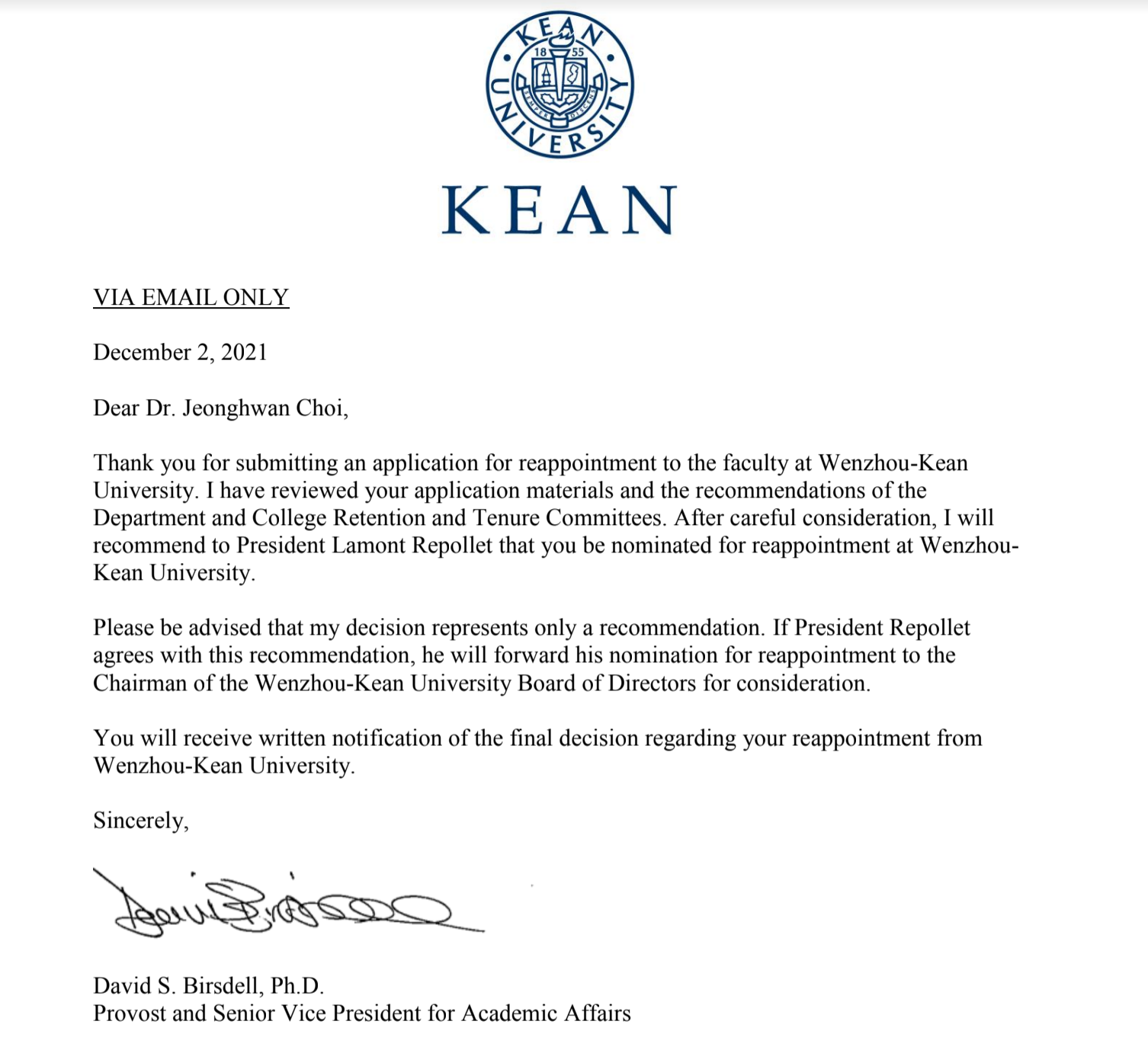 Re-Appointment Letter (6th & Tenure) from President (April 21)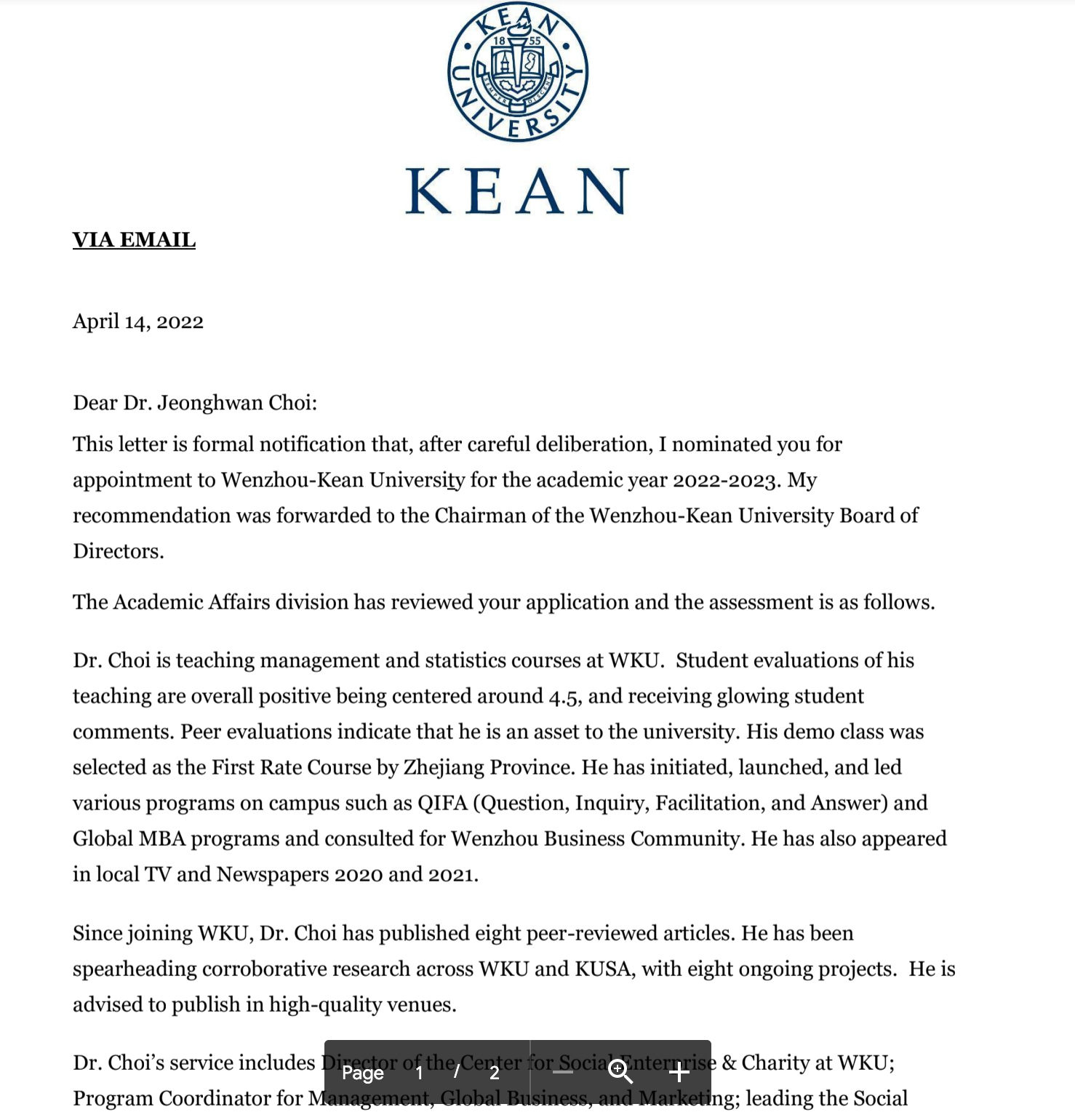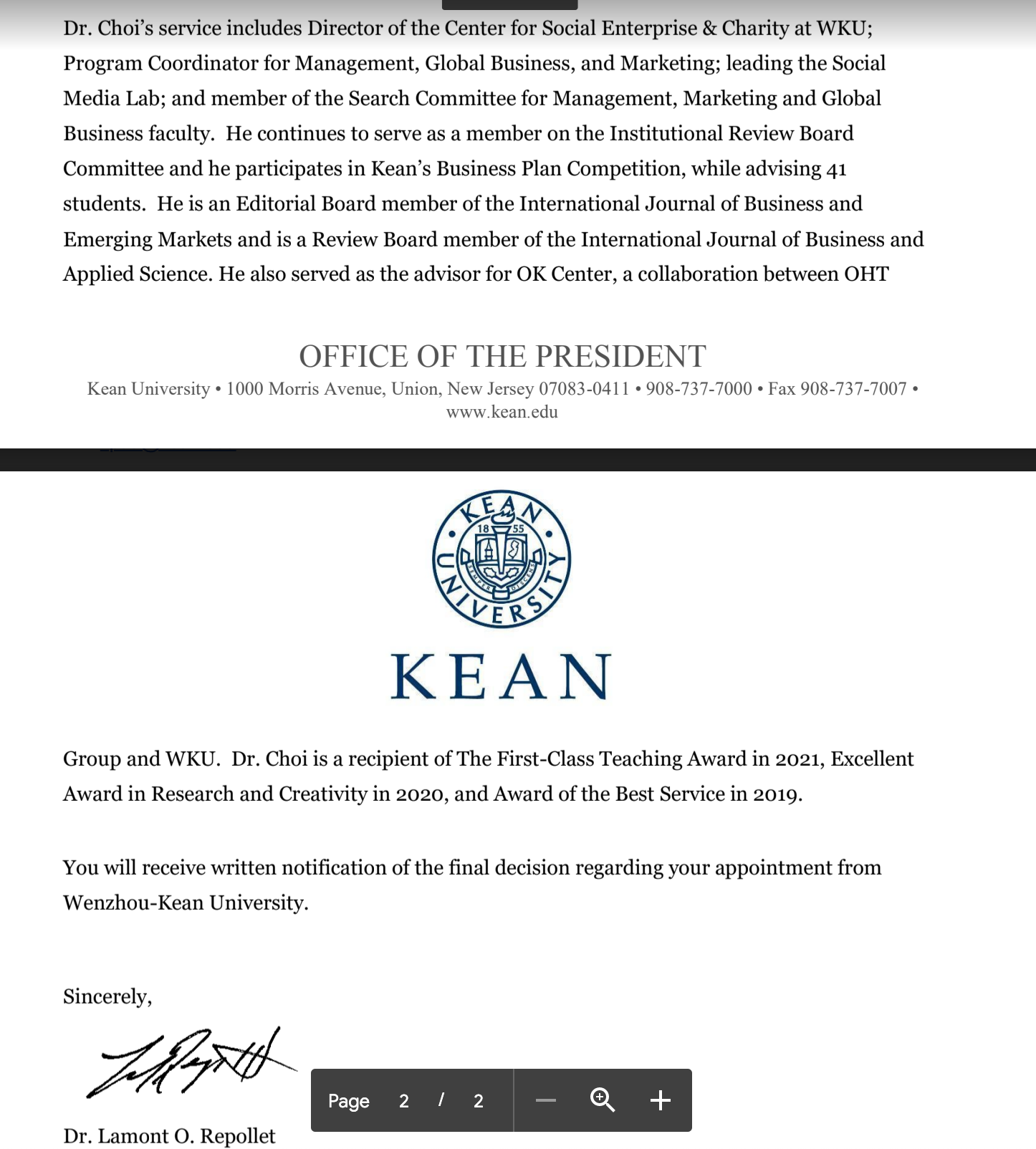 =========
2022. Jan. 05: Firstly Archived.