2023 KU/WKU Research Day Workshop:
War for Talent as Capital
by Dr. Jeonghwan (Jerry) Choi
organized by Exchange Club (WKU).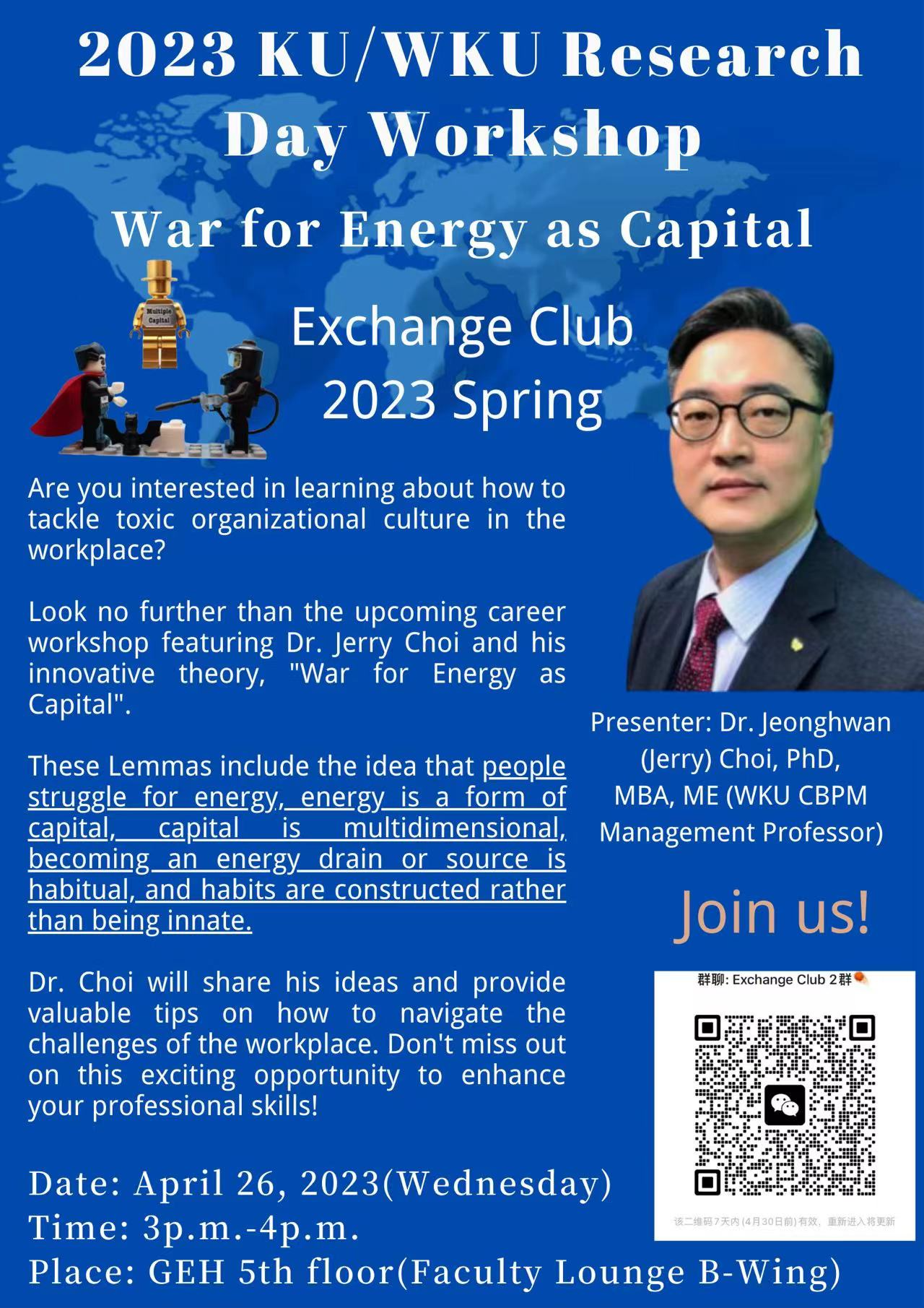 Are you interested in learning about how to tackle toxic organizational culture in the workplace?
Look no further than the upcoming career workshop featuring Dr. Jerry Choi and his innovative theory, "War for Energy as Capital".
Dr. Choi's theory proposes "Healing the Toxic Organization" through five Lemmas that explain human relations problems in the workplace.
These Lemmas include the idea that
1. people struggle for energy,
2. energy is capital,
3. capital is multidimensional,
4. becoming an energy drain or source is habitual, and
5. habits are constructing rather than constructed.
By attending this workshop, you'll have the opportunity to gain insight into how these concepts can be applied to your future career.
Dr. Choi will share his ideas and provide valuable tips on how to navigate the challenges of the workplace. Don't miss out on this exciting opportunity to enhance your professional skills!"
Registration: ONCE System at WKU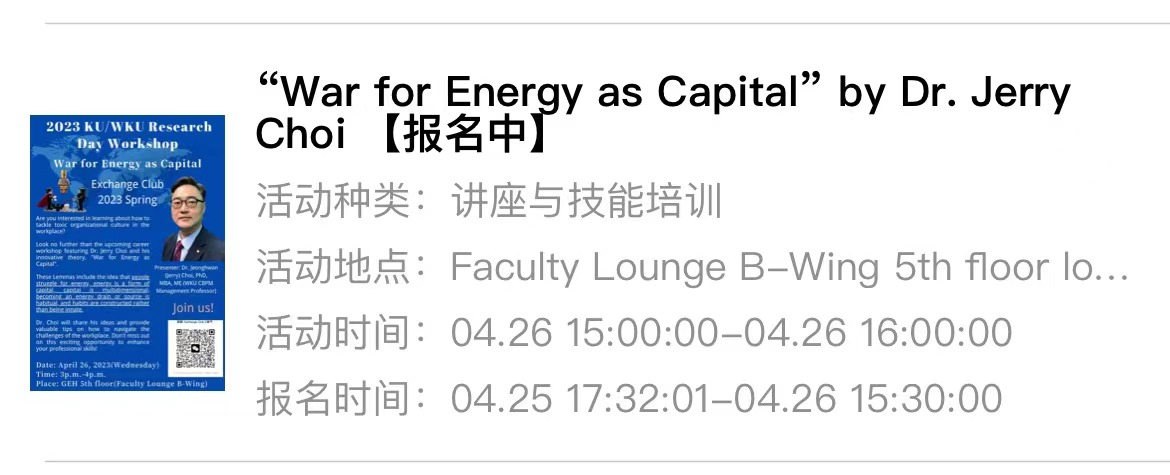 =============
2023. 04. 26: Registration ONCE system added.
2023. 04. 23: Initially archived