International Collaboration of WKU CBPM - UIUC GIES Graduate Program
Jan. 19, 2022: UIUC Master of Science in Accountancy (MSA) Program's Special Offer to WKU students:
Background: UIUC MSA program took more than 20 applications every year from WKU. However, strangely the program only got three applications in 2022. UIUC MSA program wants to get more excellent and lovely WKU students.
Due date: Feb. 01, 2022 (possibly extended)
1. NO TOEFL / NO IELTS necessary
2. Expedited and Simple application (a short recommendation remark or List of WKU students from Dr. Jerry Choi - an UIUC Alum - is OK)
3. Non-accounting undergraduate welcomes too (diversity matters!)
Technically, the UIUC MSA program gives WKU students "TOEFL / IELTS waiver" and simpler "Recommendation".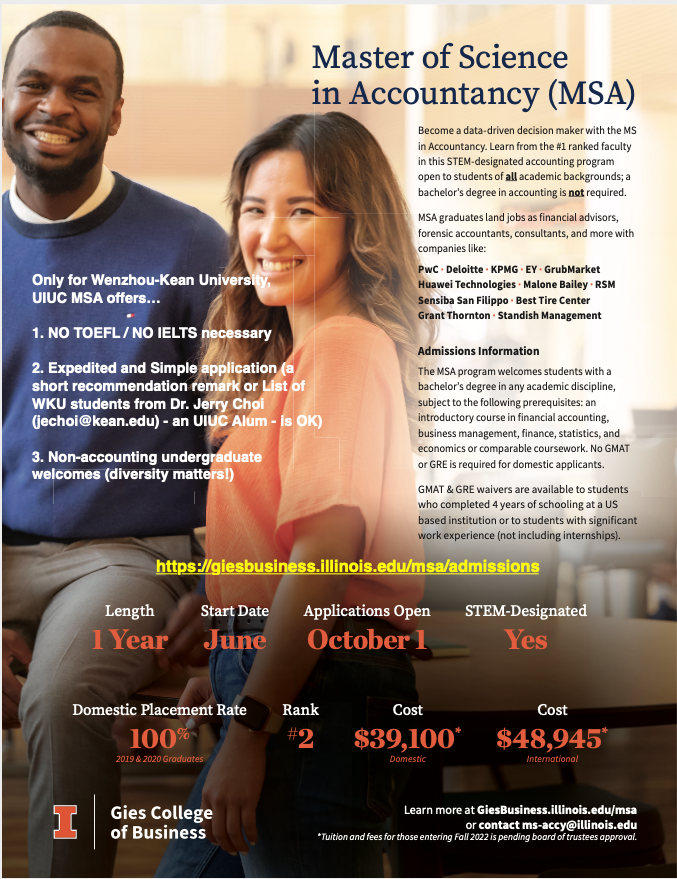 ===========================
Original UIUC MSA Program Information: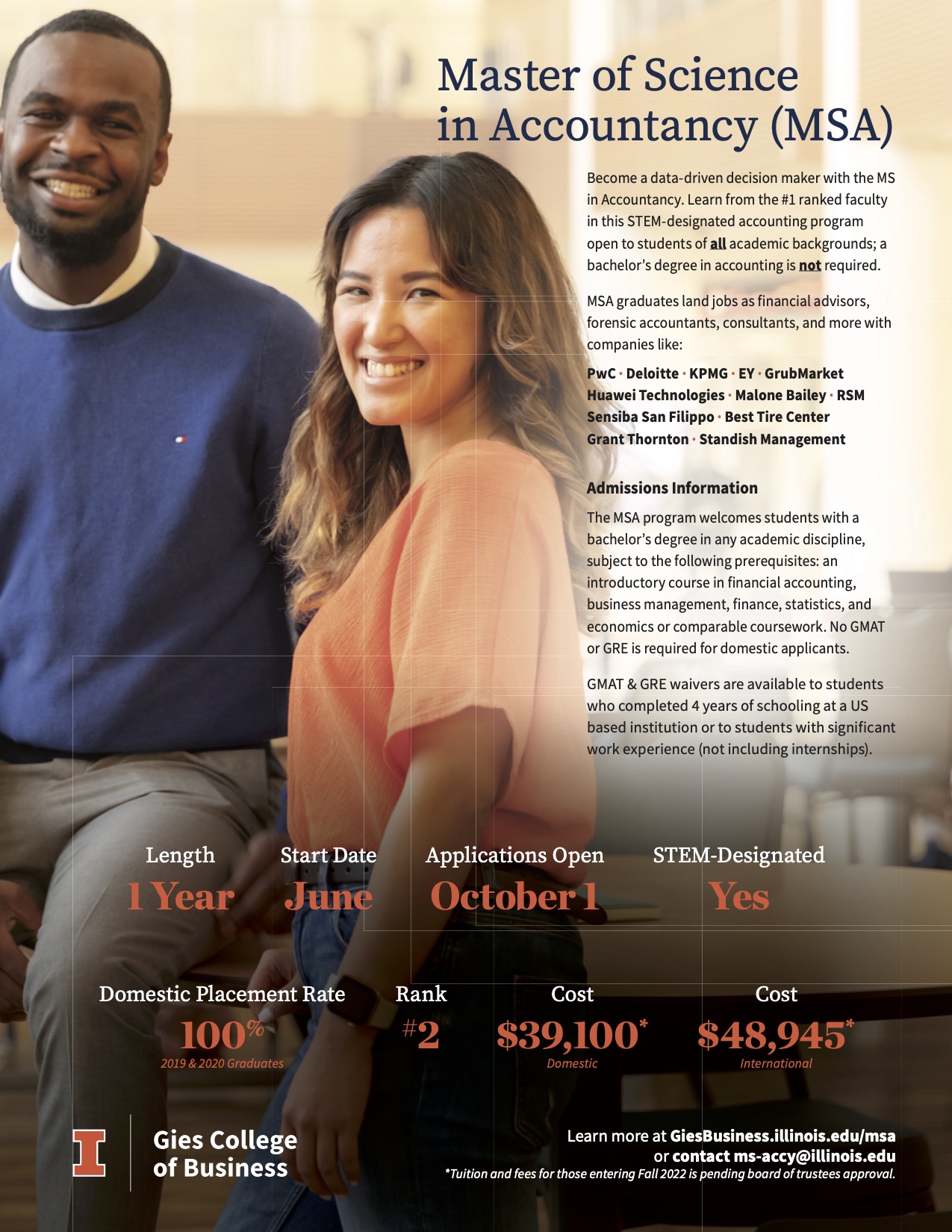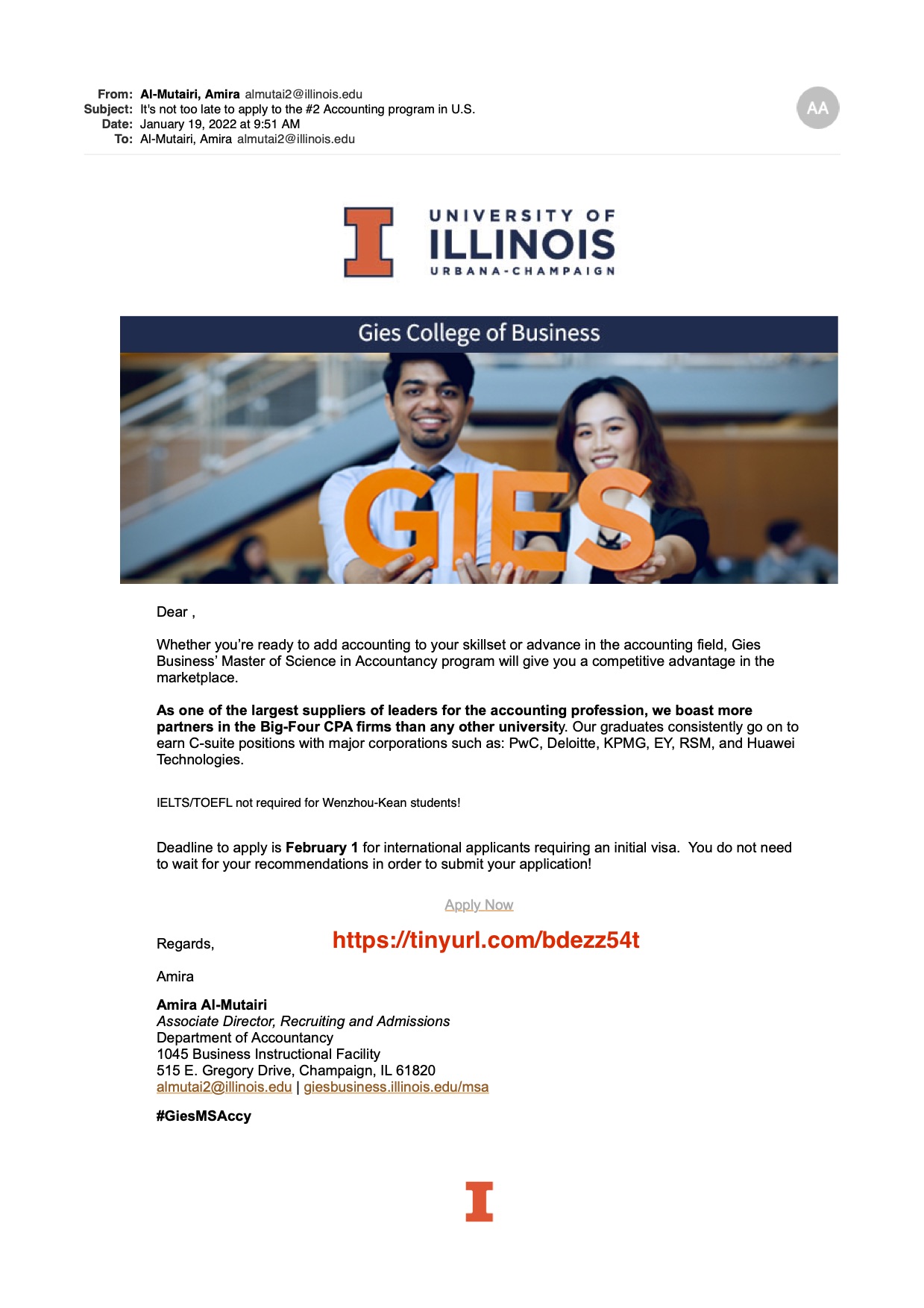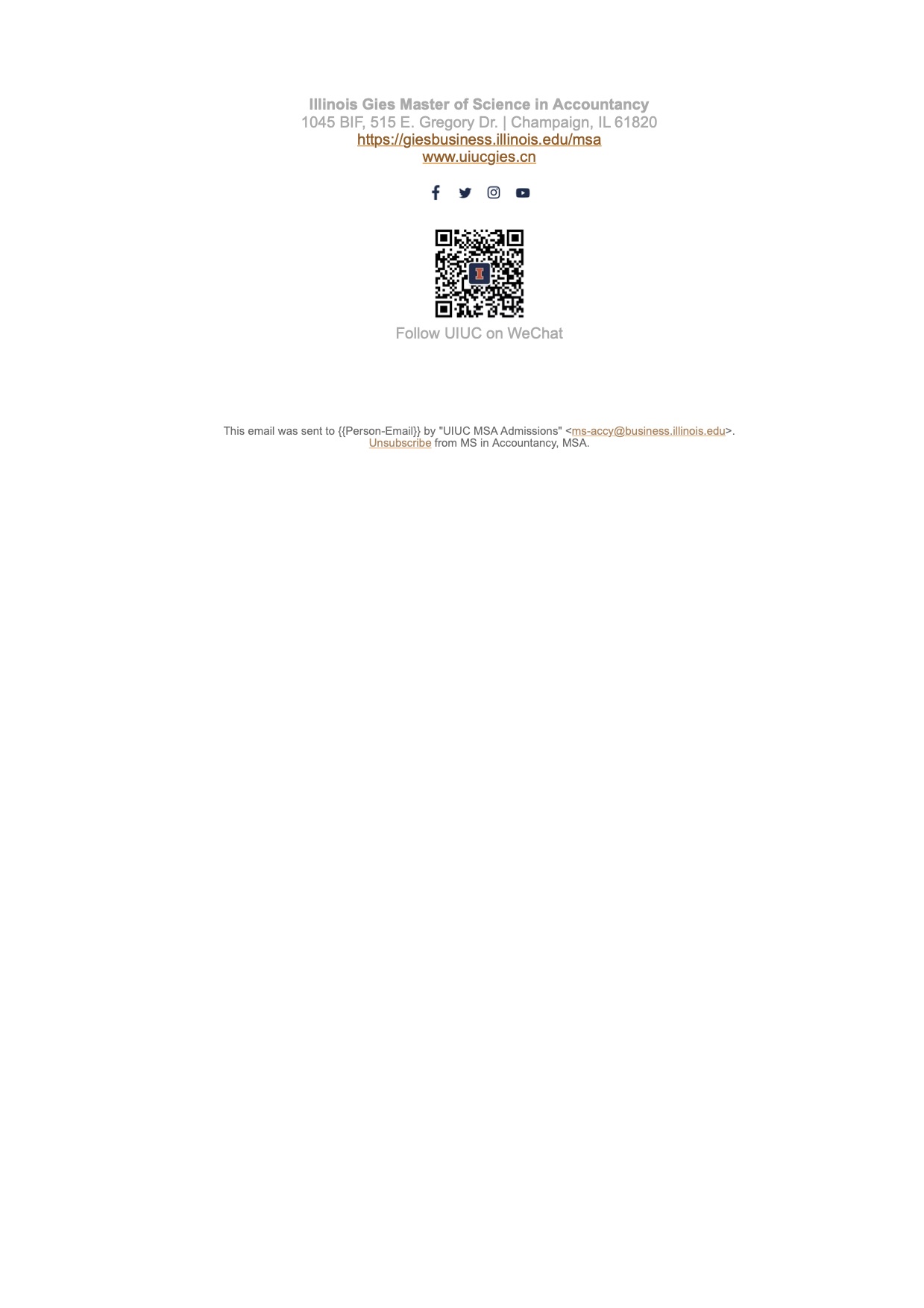 Jan. 19, 2022: Discussion between WKU CBPM (Dr. Jerry Choi) and UIUC GIES Graduate Program (MSA)
Professor Rachel Schwartz, Academic Director, MSA Program
"Schwartz, Rachel" <rschwart@illinois.edu>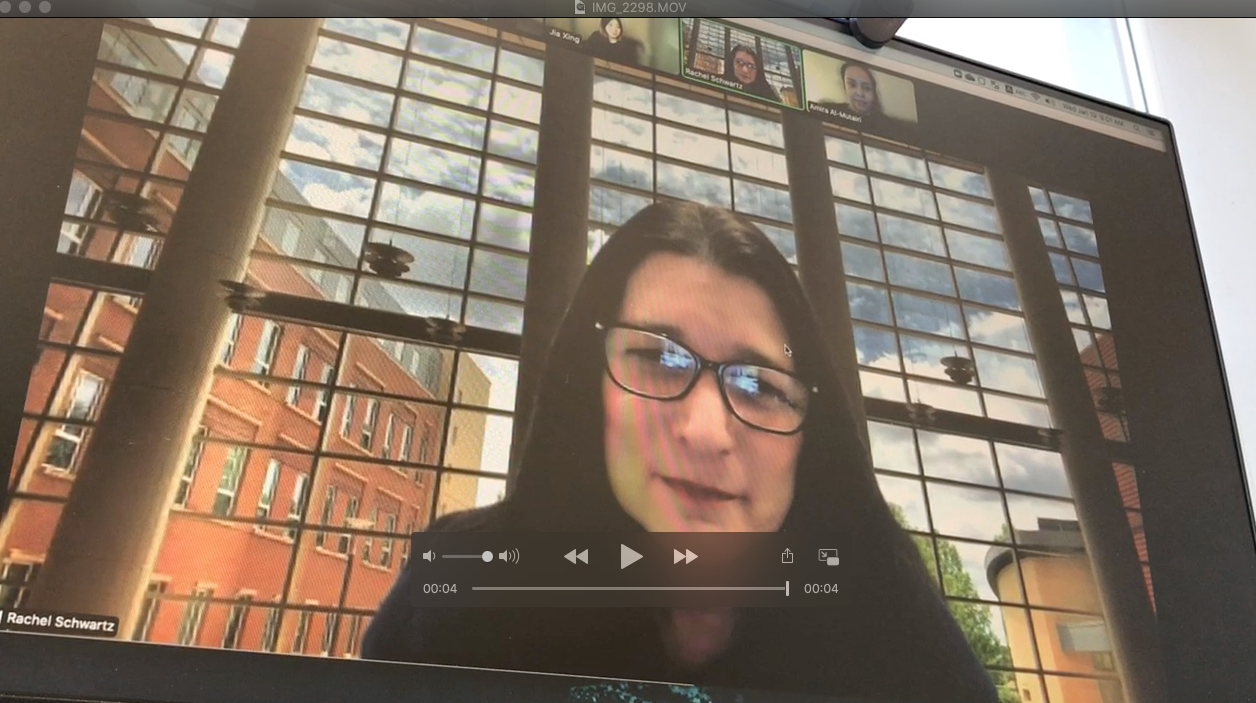 AMIRA AL-MUTAIRI


Associate Director, Recruiting and Admission
Department of Accountancy
1045 BIF, 515 E. Gregory Drive | Champaign, IL 61820
(217) 333-5030 | almutai2@illinois.edu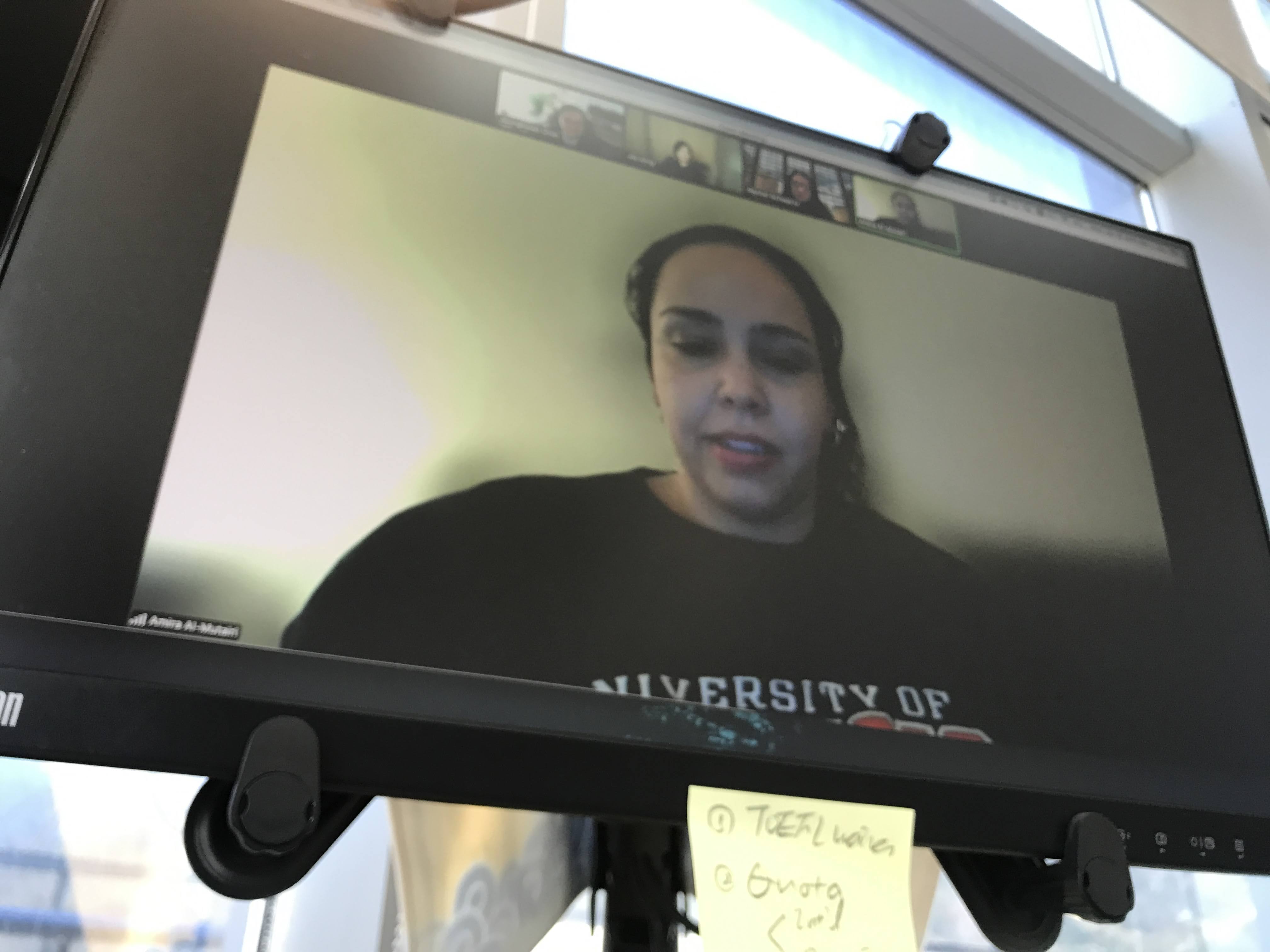 JIA XING


Associate Director, International Recruitment and Admissions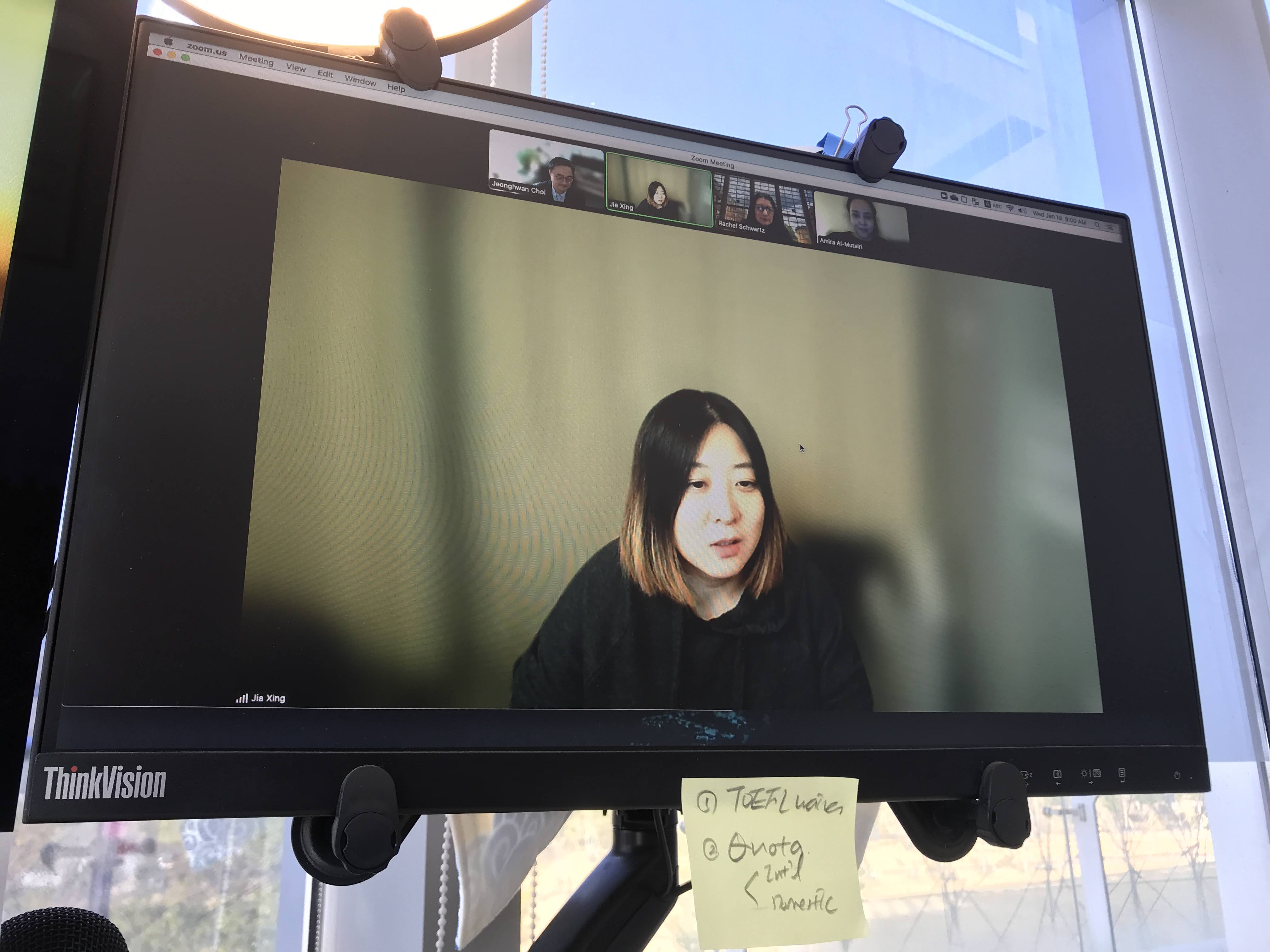 Jan. 19, 2022 ~ : WKU Applicatns Information (2022 MSA Program)
Mr. Yuchen Mo (Brik): 2022. Jan. 19
Mr. Hongyin Liu (Jonson): 2022. Jan. 20
Ms. Wang Yuetong (Alice) : 2022. Jan. 24
April 28, 2022: Update from UIUC MSA for 2022 season (4 +1 joined, MSBA did not accept offer, MSF did not accept an offer)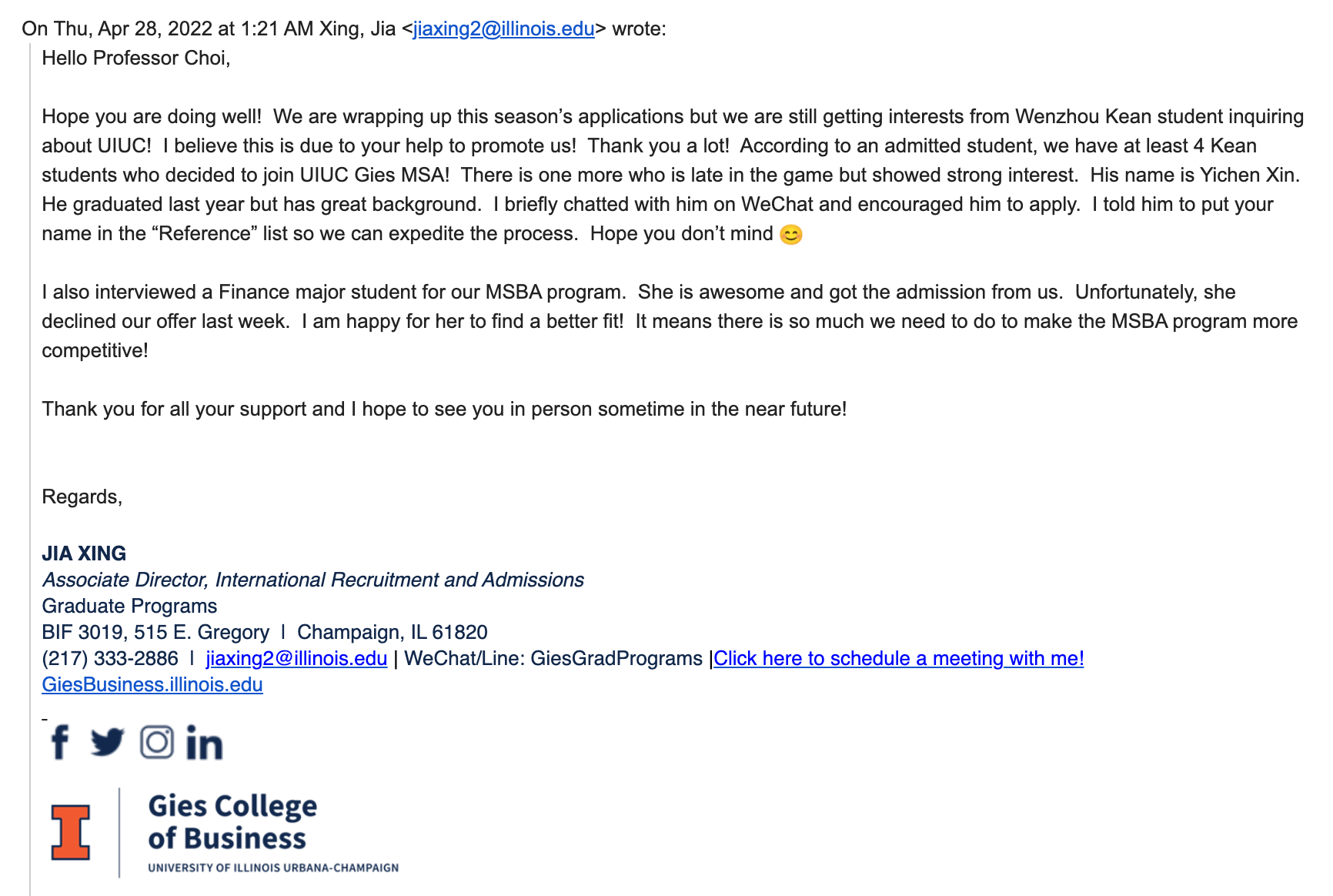 April 28, 2022: Informed and Updated the WKU CBPM - UIUC GIES Business School Collaboration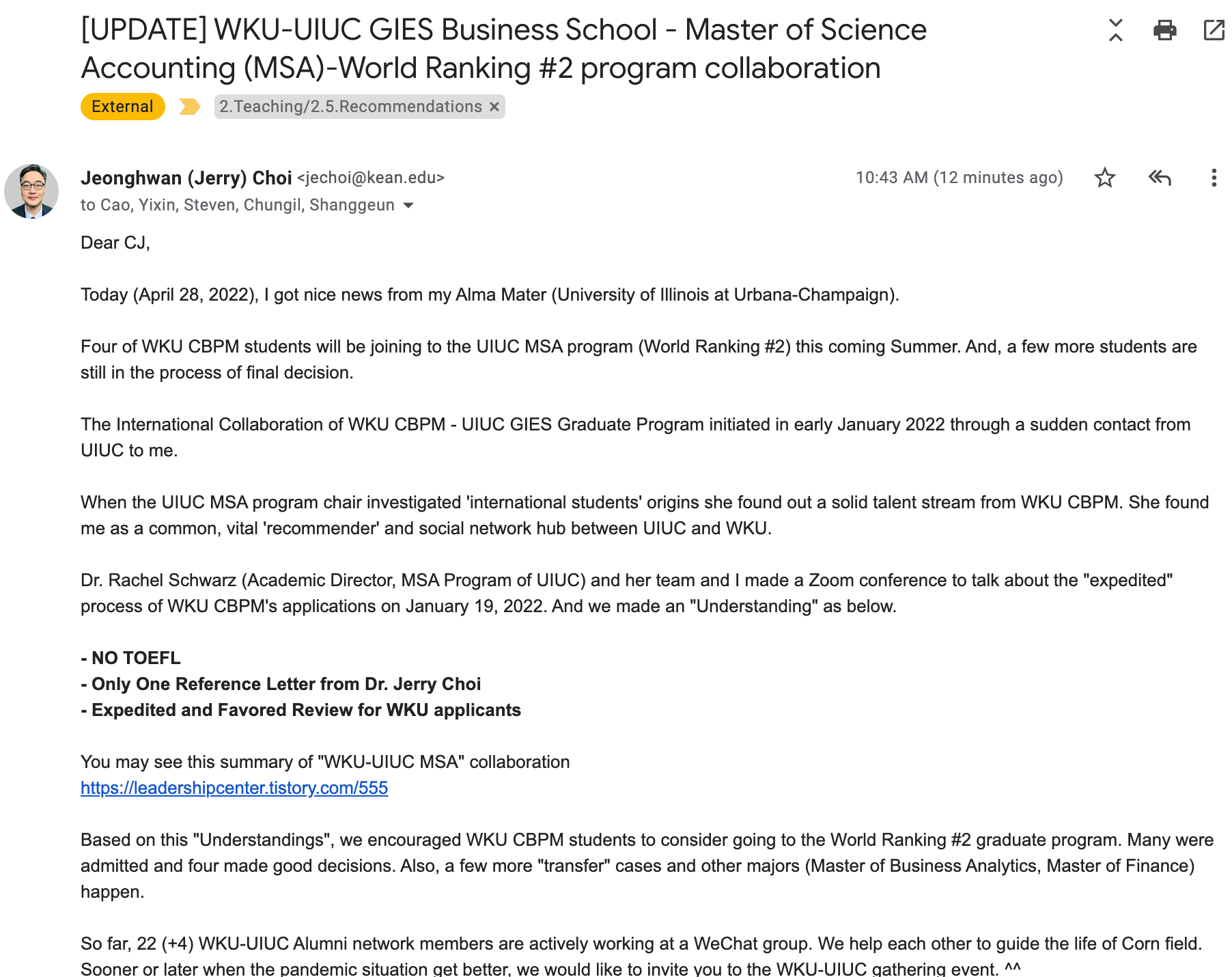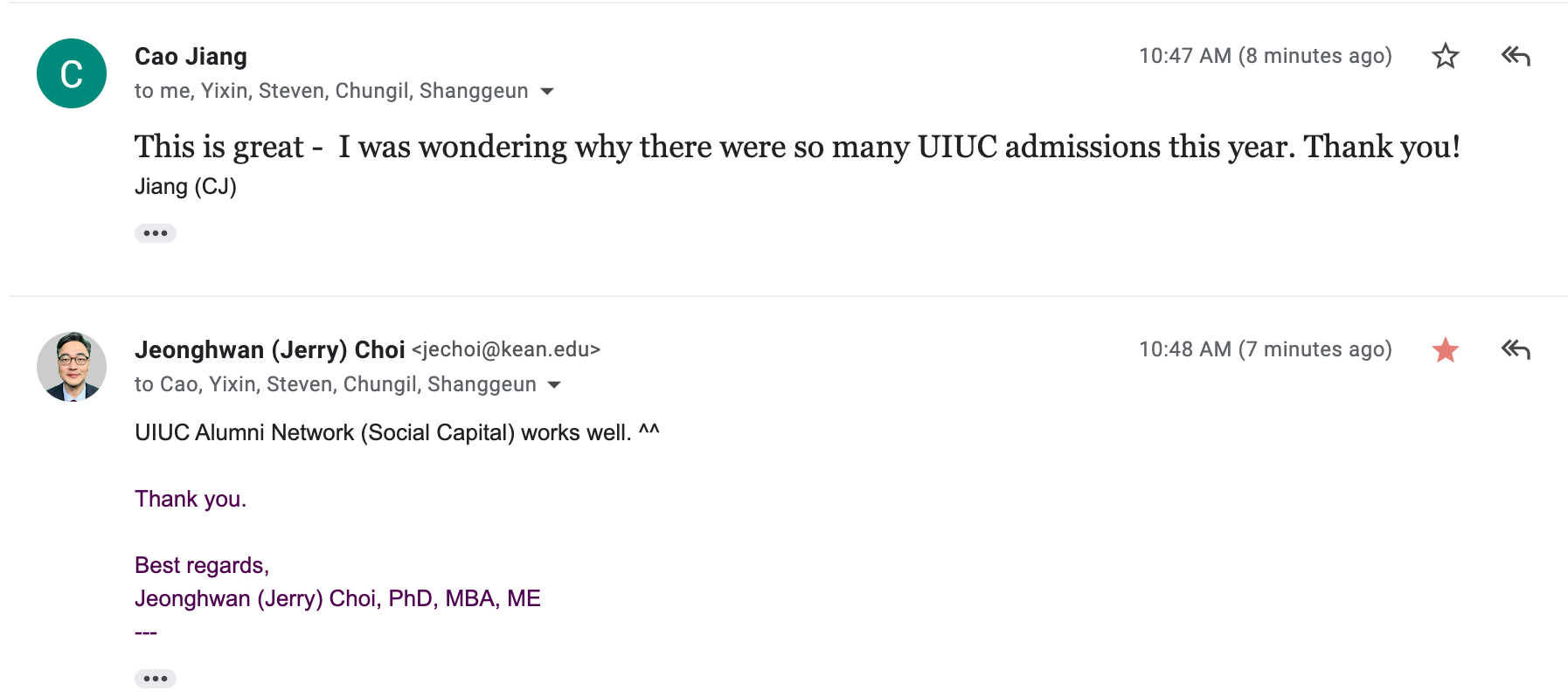 ==================
April 28, 2022: Update from UIUC MSA for 2022 season (4 +1 joined, MSBA did not accept offer, MSF did not accept an offer)
Jan. 19, 2022: UIUC Master of Science in Accountancy (MSA) Program's Special Offer to WKU students: