Final Grade Input
1. Please login Kean Wise with faculty ID/PWD.
2. Please click the Final Grading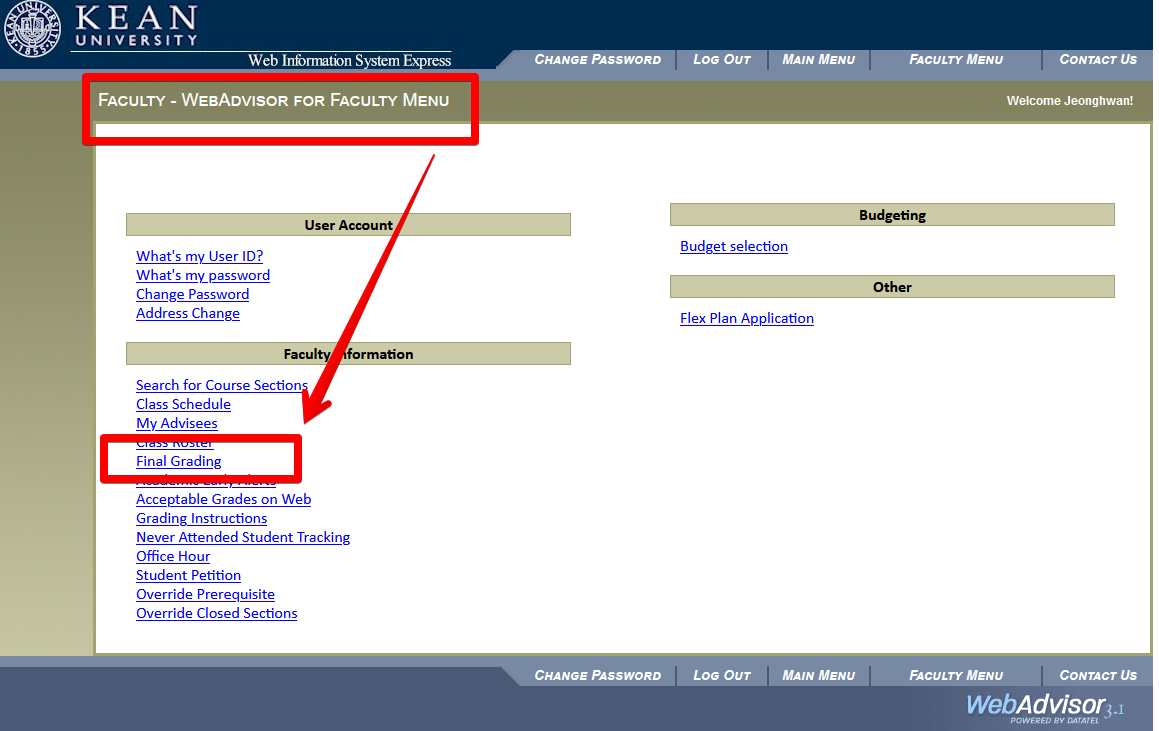 3. Choose teaching term!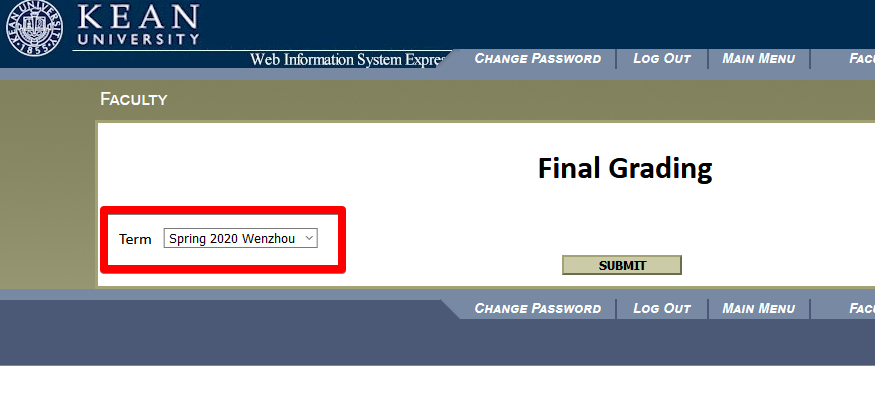 4. Mark a course you want to input the final grade and Submit.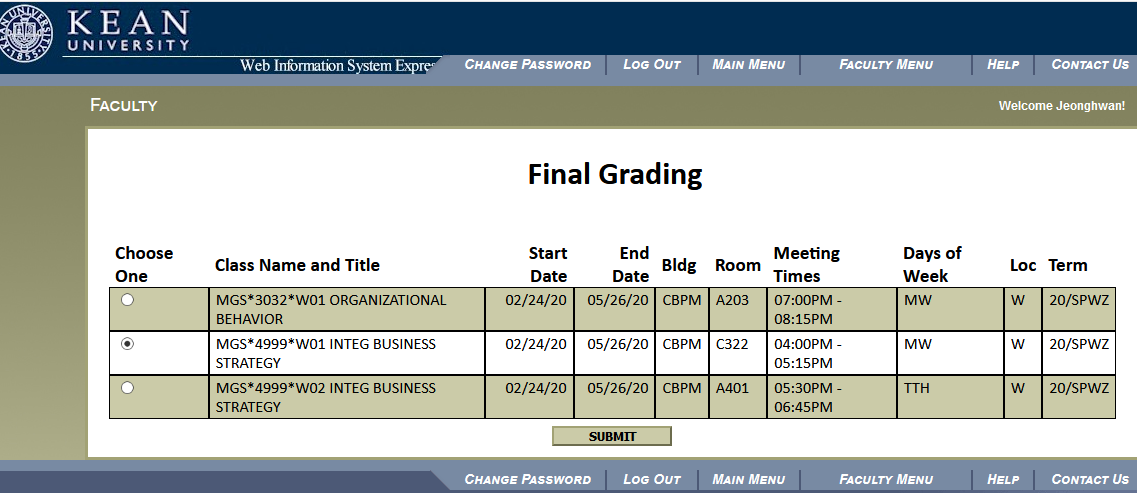 5. Input Final Grade according to Final Grade Index.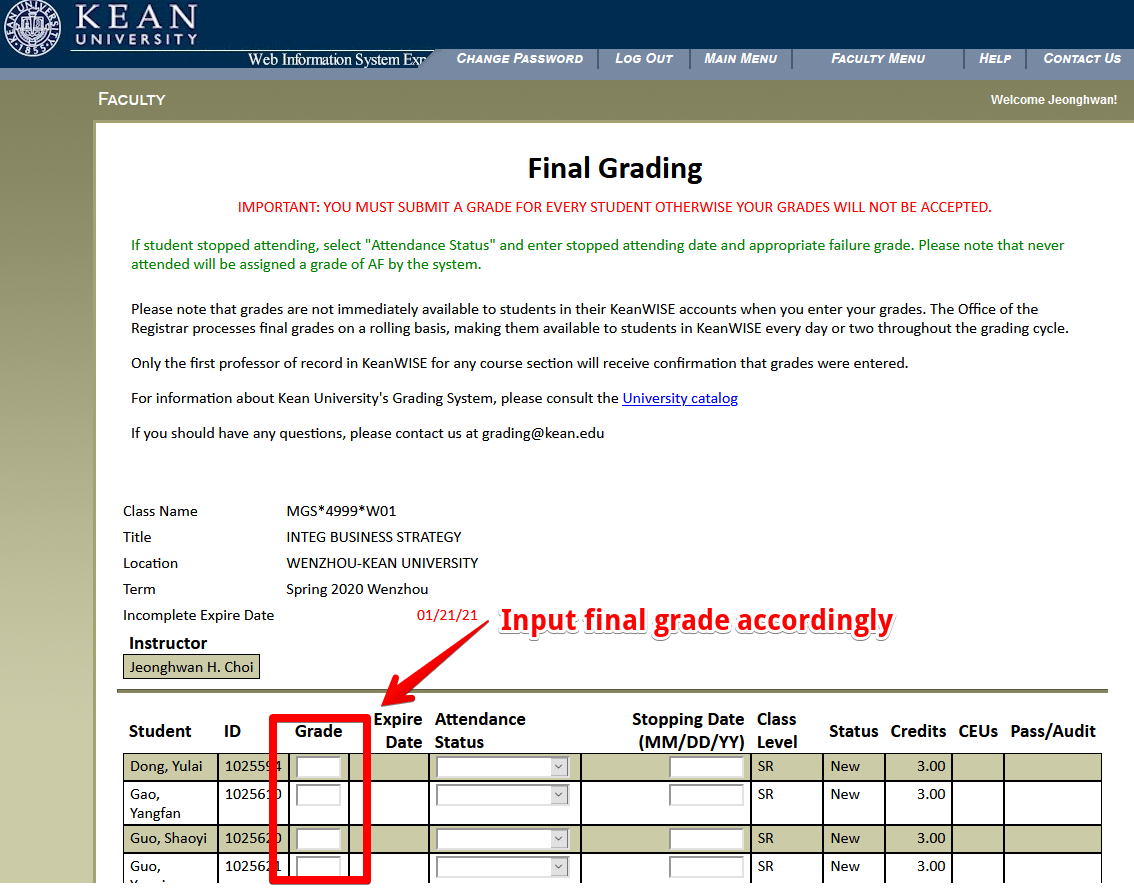 ** Final Grading Index
Conventional Grading Option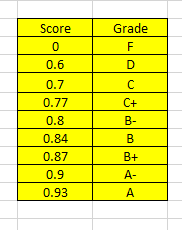 Online Grading Option

6. Confirmation Email from Kean Wise System
Voila Done!