Returning to campus protocol: WKU CBPM International Faculty cases:
This is the rough returning to campus protocol for Wenzhou-Kean University College of Business International Faculty members.
1. Returning to Campus Protocol
International faculty need to step these processes
Visa application: Applying for new Chinese commercial (Z) visa with an invitation letter and work permit

Ticketing and Covid-19 test negative: Secure air ticket and Covid-19 test negative results within five days before travel making

Quarantine: 14 days (2 weeks) quarantine according to Chinese government rule at arriving city

Classes with campus protocol: Four types of class forms are available according to situation
2020. 09. 07: In Aug. 27, Dr. Eric Yang communicated with a few WKU leaders of "Mandatory 7 days off-campus" of returning faculty members.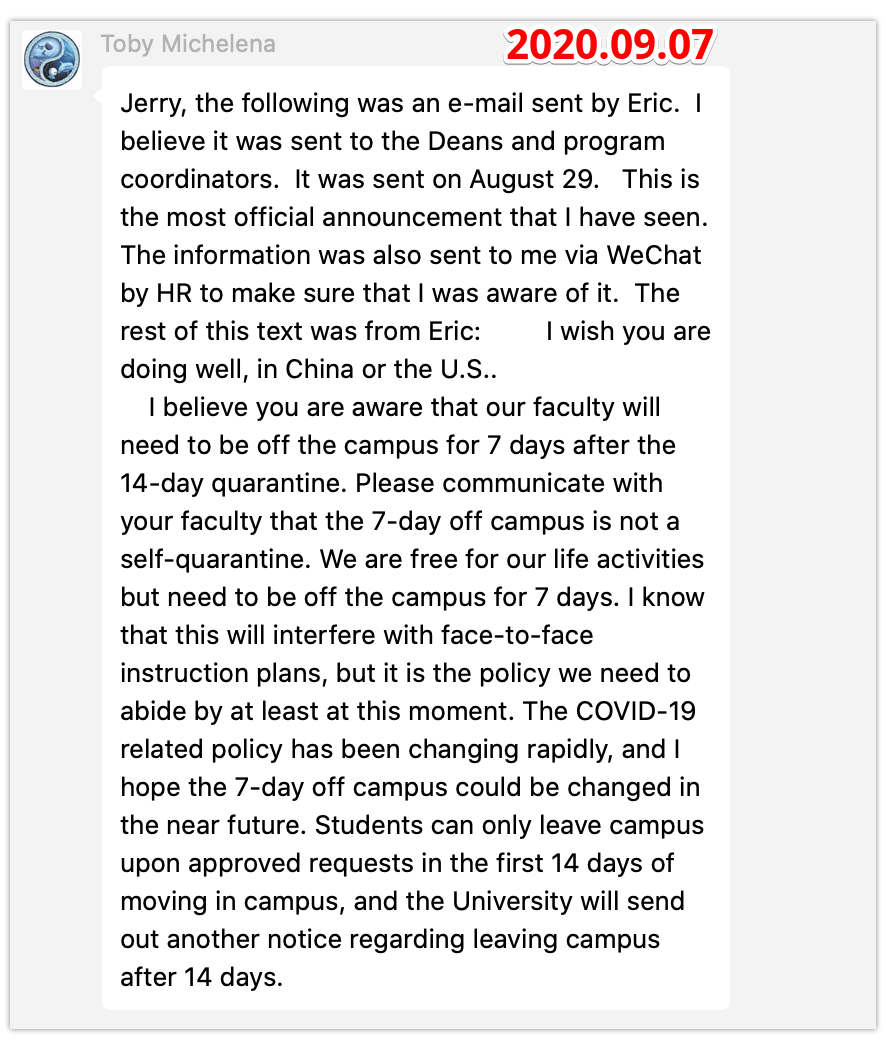 2. Class Protocol Under Covid-19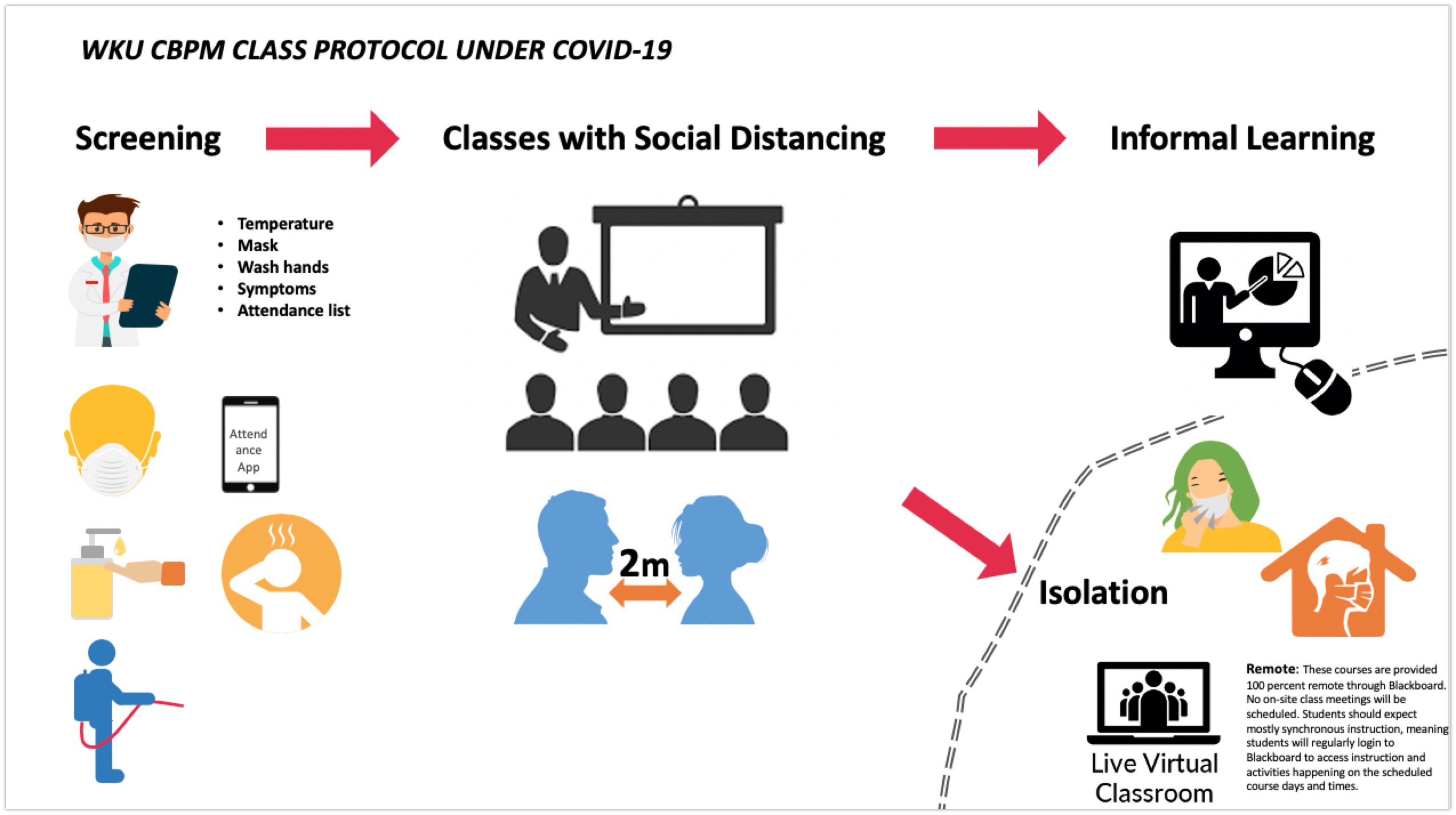 Faculty and students can perform classes with these class protocol under Covid-19.
Before entering the campus building, Faculty and students need to check up symptoms and preventive actions (mask, wash hand, disinfection, attendance listing etc.)

Faculty and students can perform classes in the CBPM building.

After classes, faculty and students are highly recommended using online informal communication via Email, WeChat, Blackboard rather than direct face to face contact.

In case of infection or symptom, faculty and student should isolate oneself immediately. They can continue learning via remote or online format.

Suggesting Installing Preventive Transparent Screen (2020. 08. 30).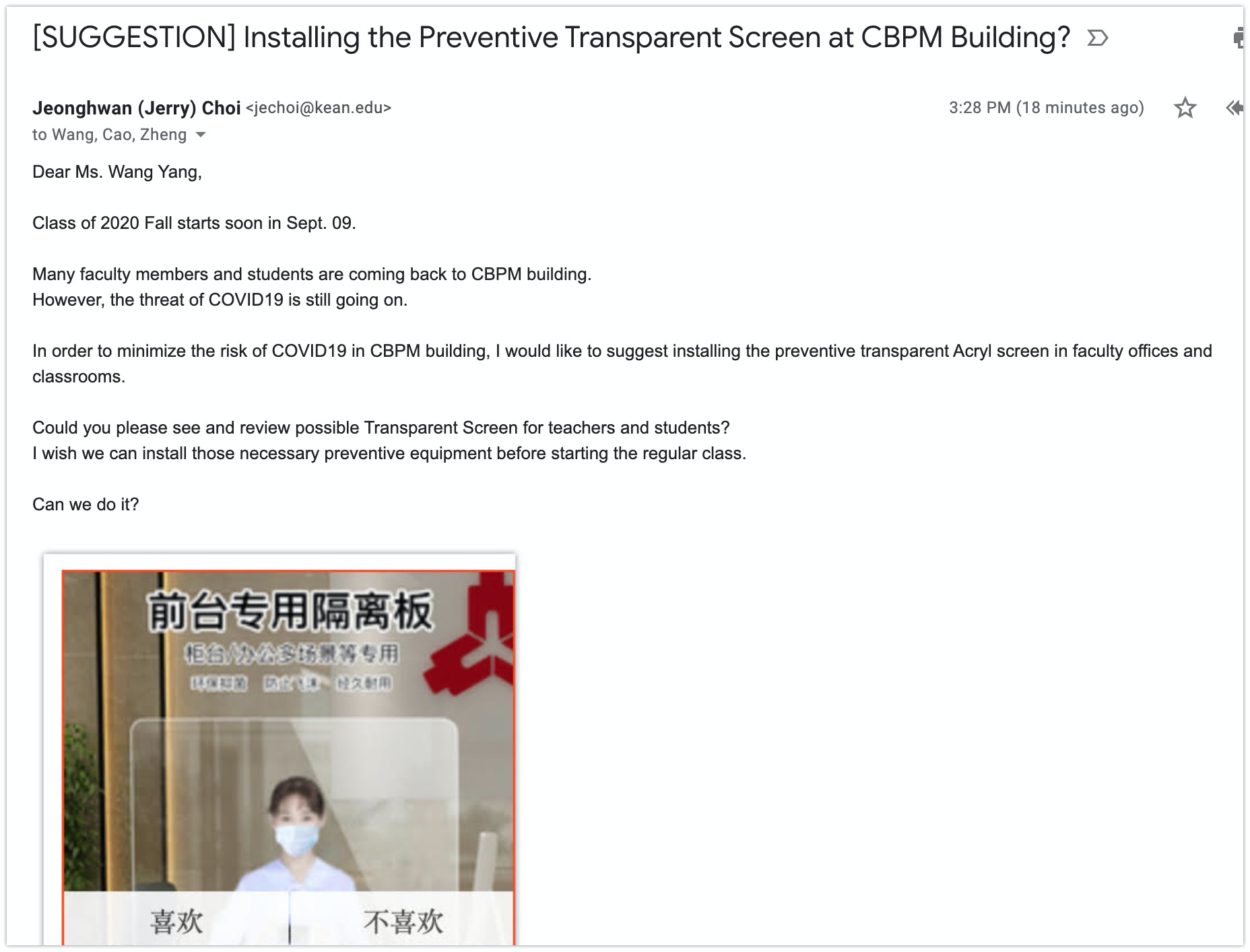 Please join the WeChat group for WKU Returning Faculty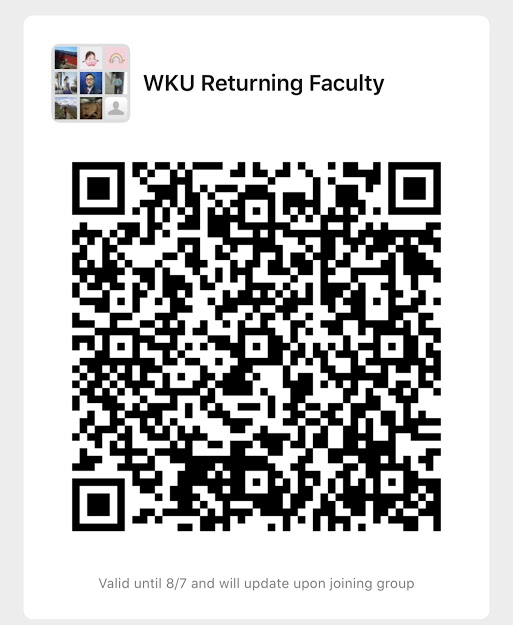 WKU HR Staffs:
Rainie (Huang Jiaru): Overall Returning Process
Bessie: (Hu Luhong): Invitation, Work permit, Visa application
Emerald (Yu Miao Miao): Air Ticket & Quarantine
Chelsea (Hu Chunchun): Faculty housing
Sherry: One-stop service
HOW TO APPLY CHINESE COMMERCIAL VISA (Z): S. KOREA CASE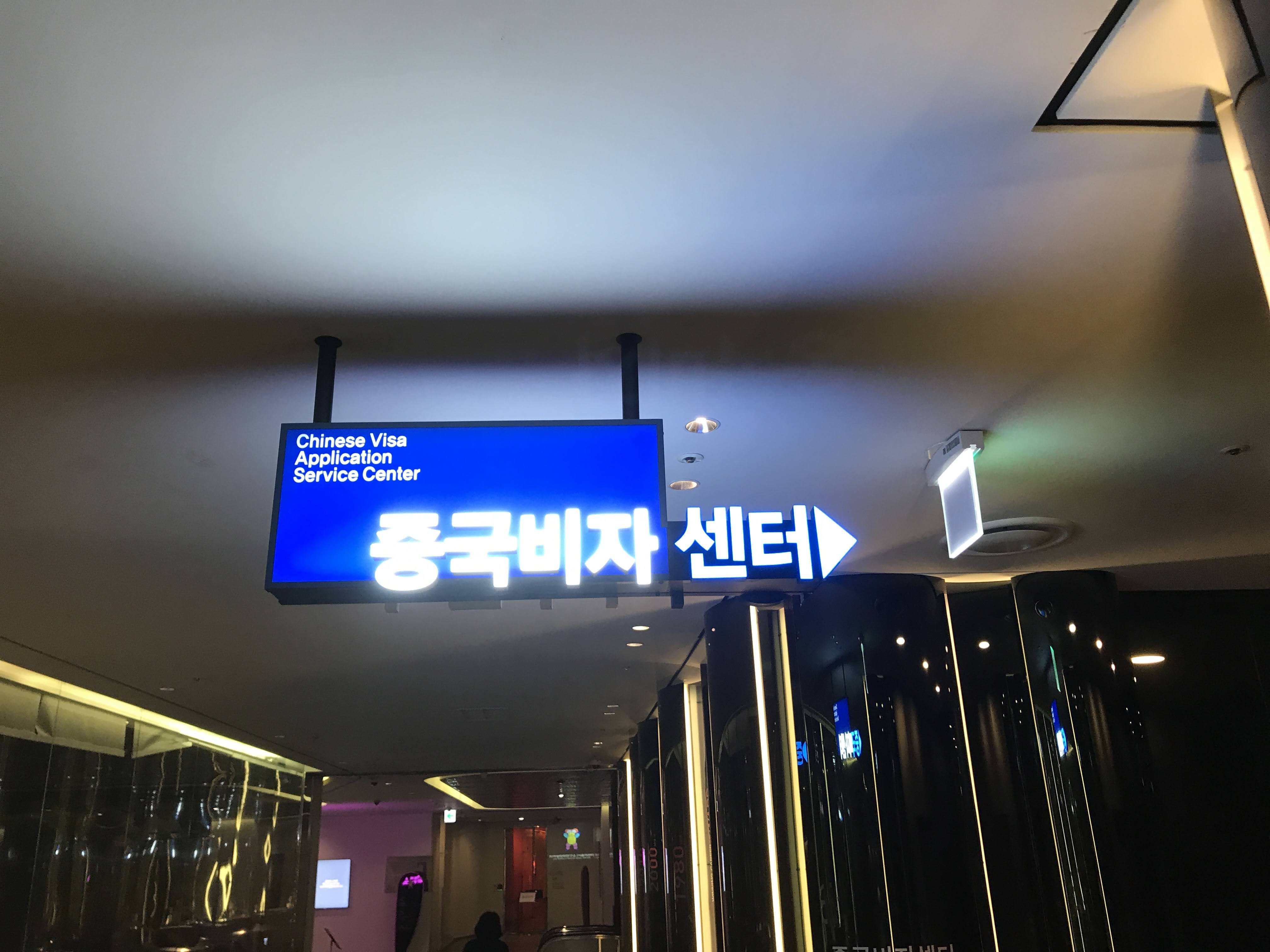 APPLICATION FORM
CHINESE VISA PHOTO SIZE: 33 mm X 48 mm
You can easily make Chinese Visa Photo at Cheecle Photo https://cheecle.kr/
(Only Microsoft Explorer browser works).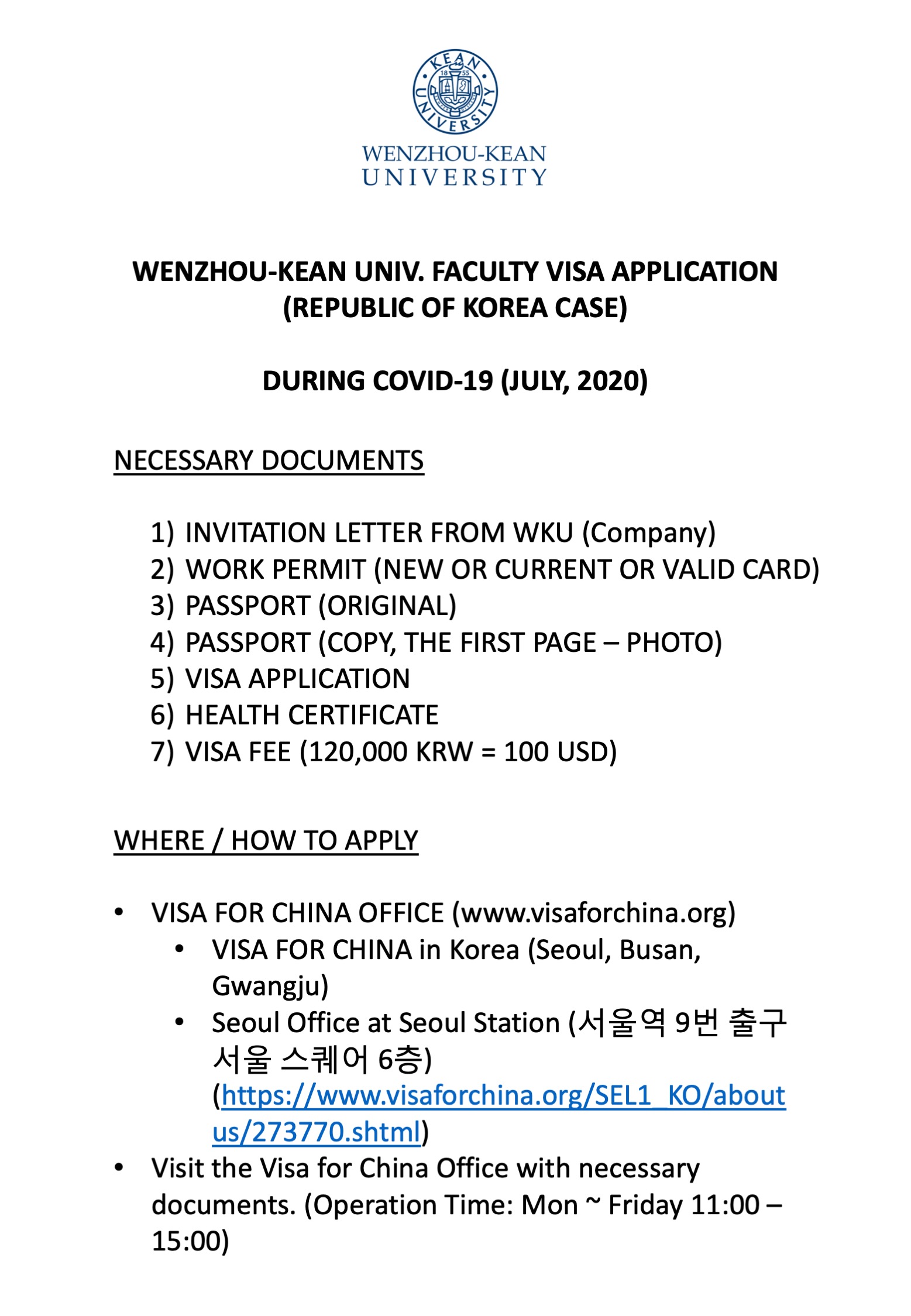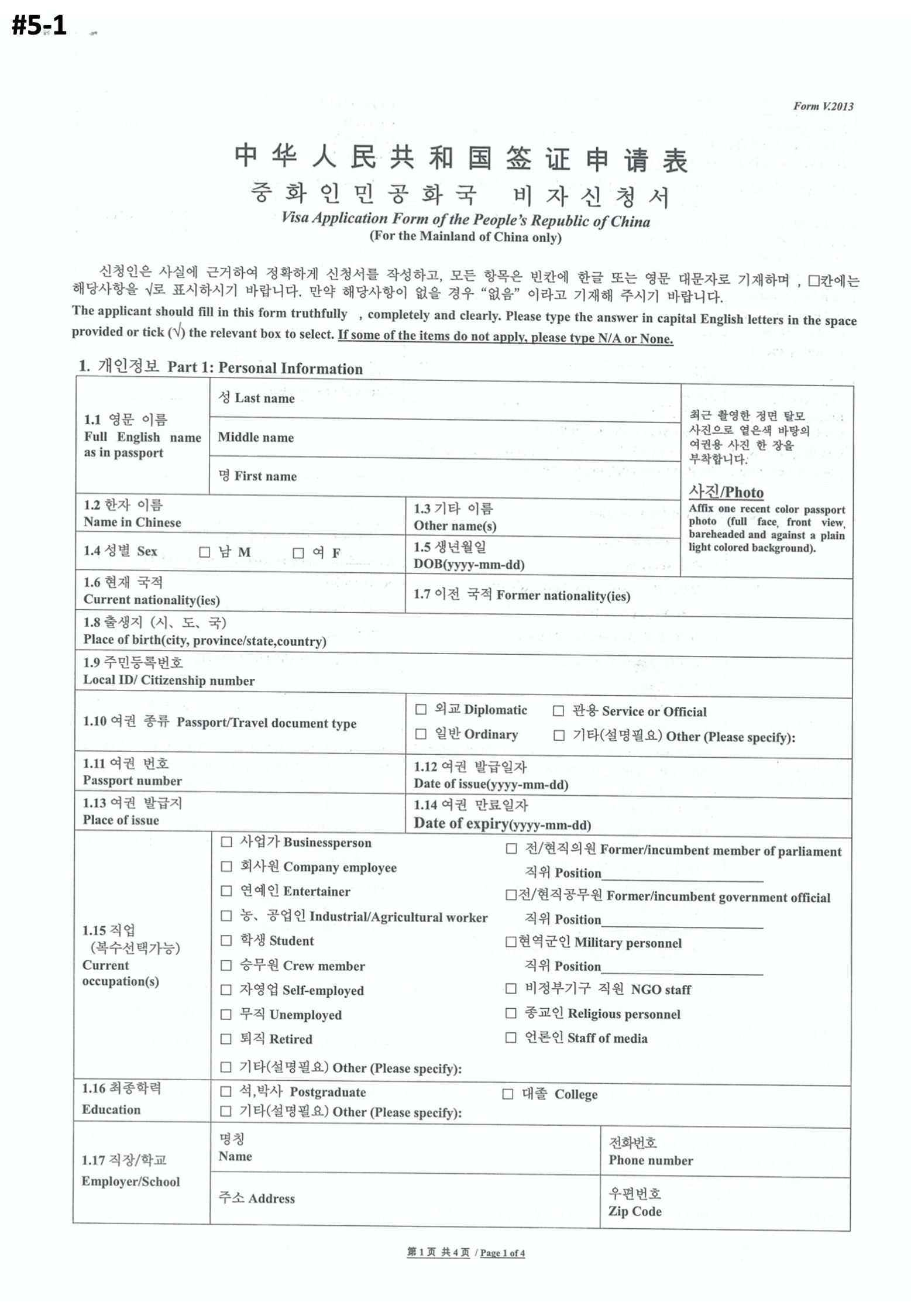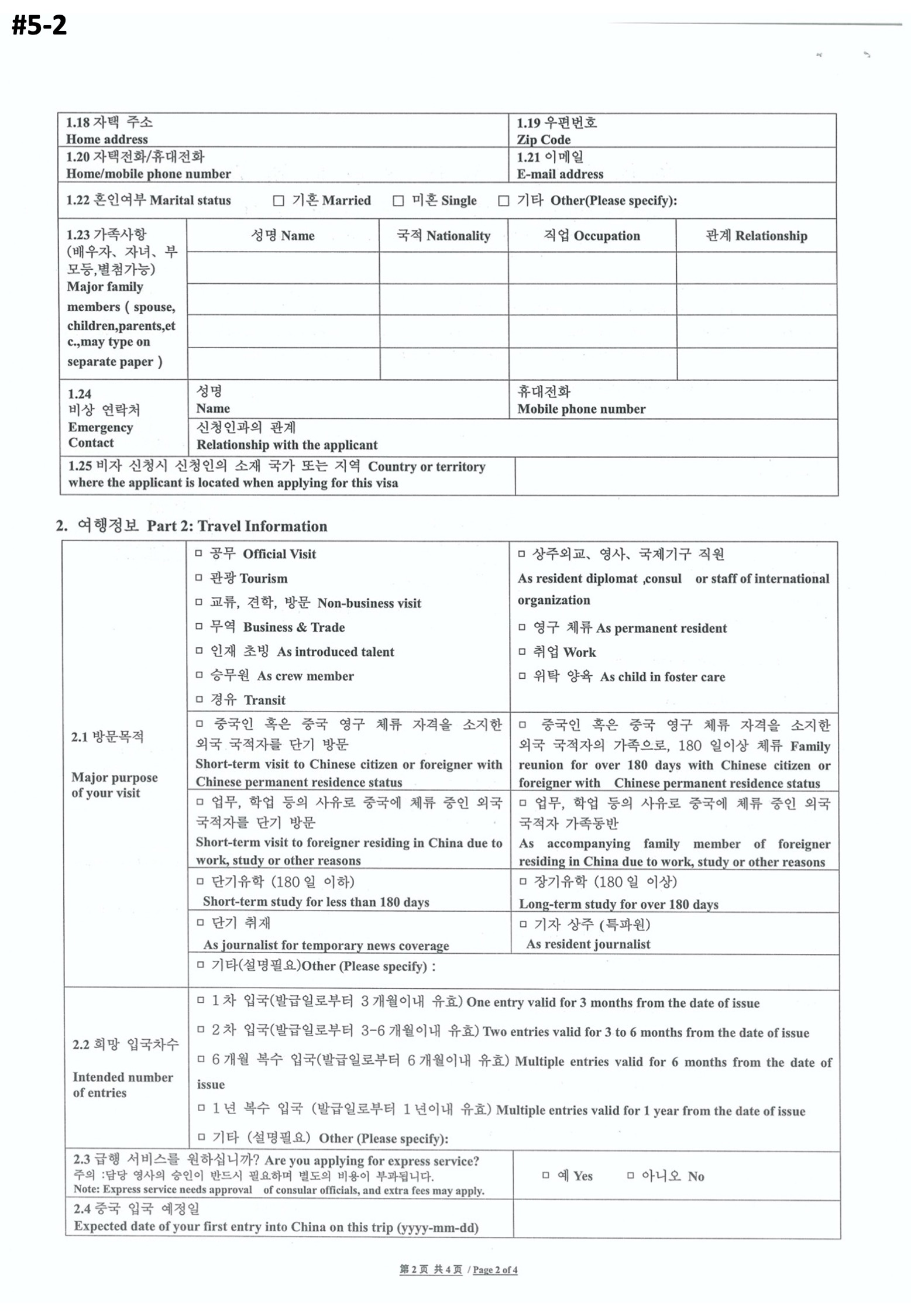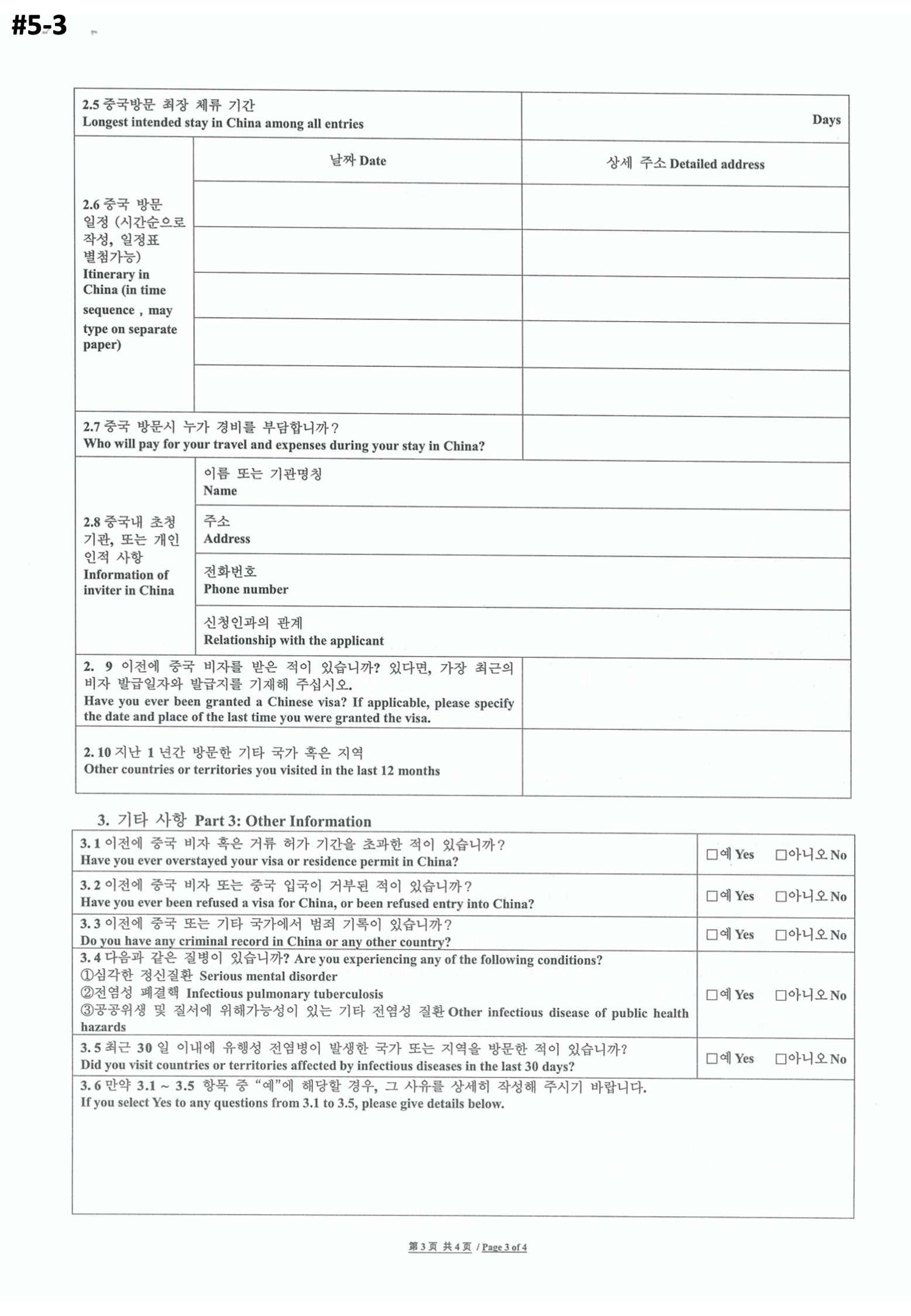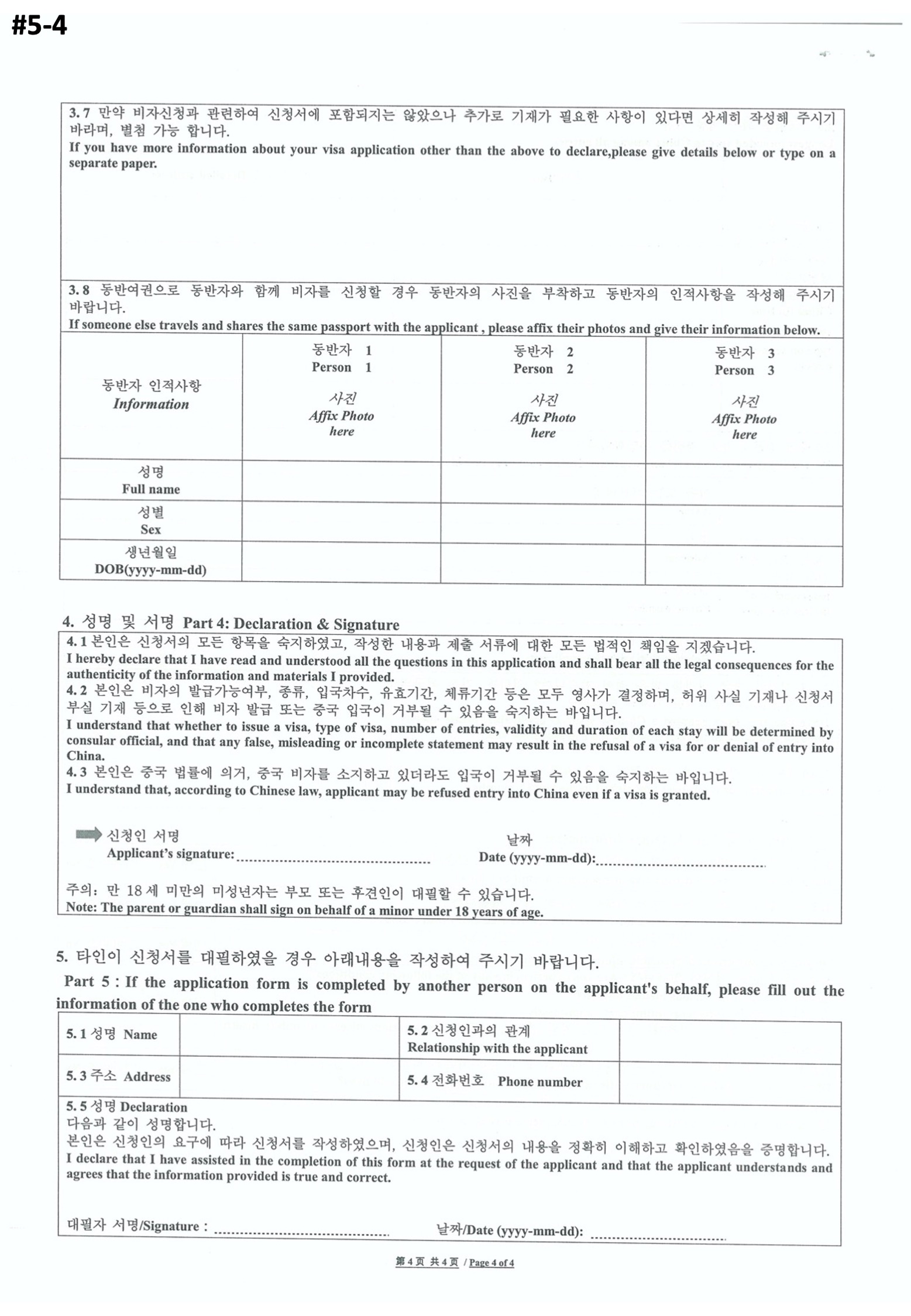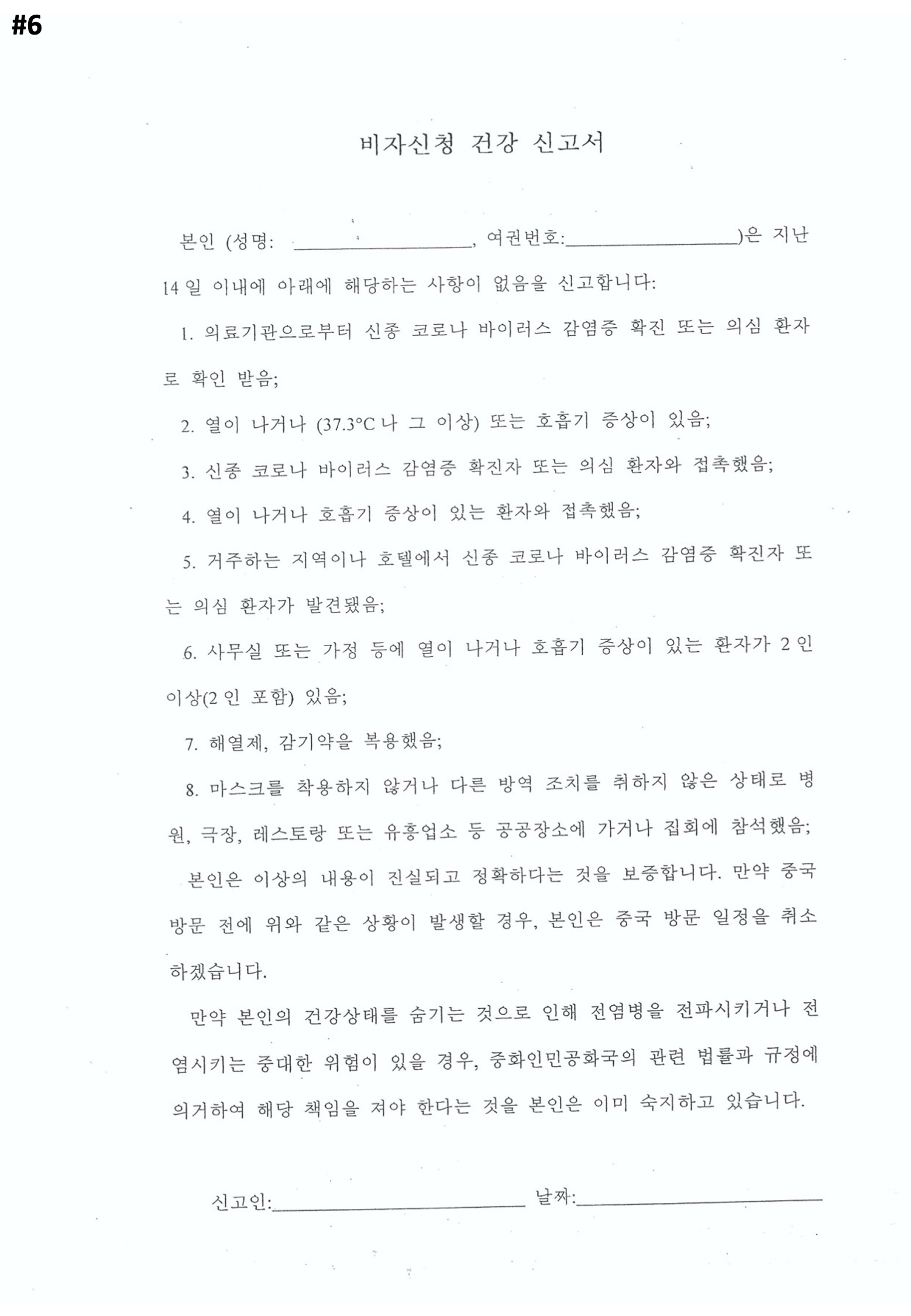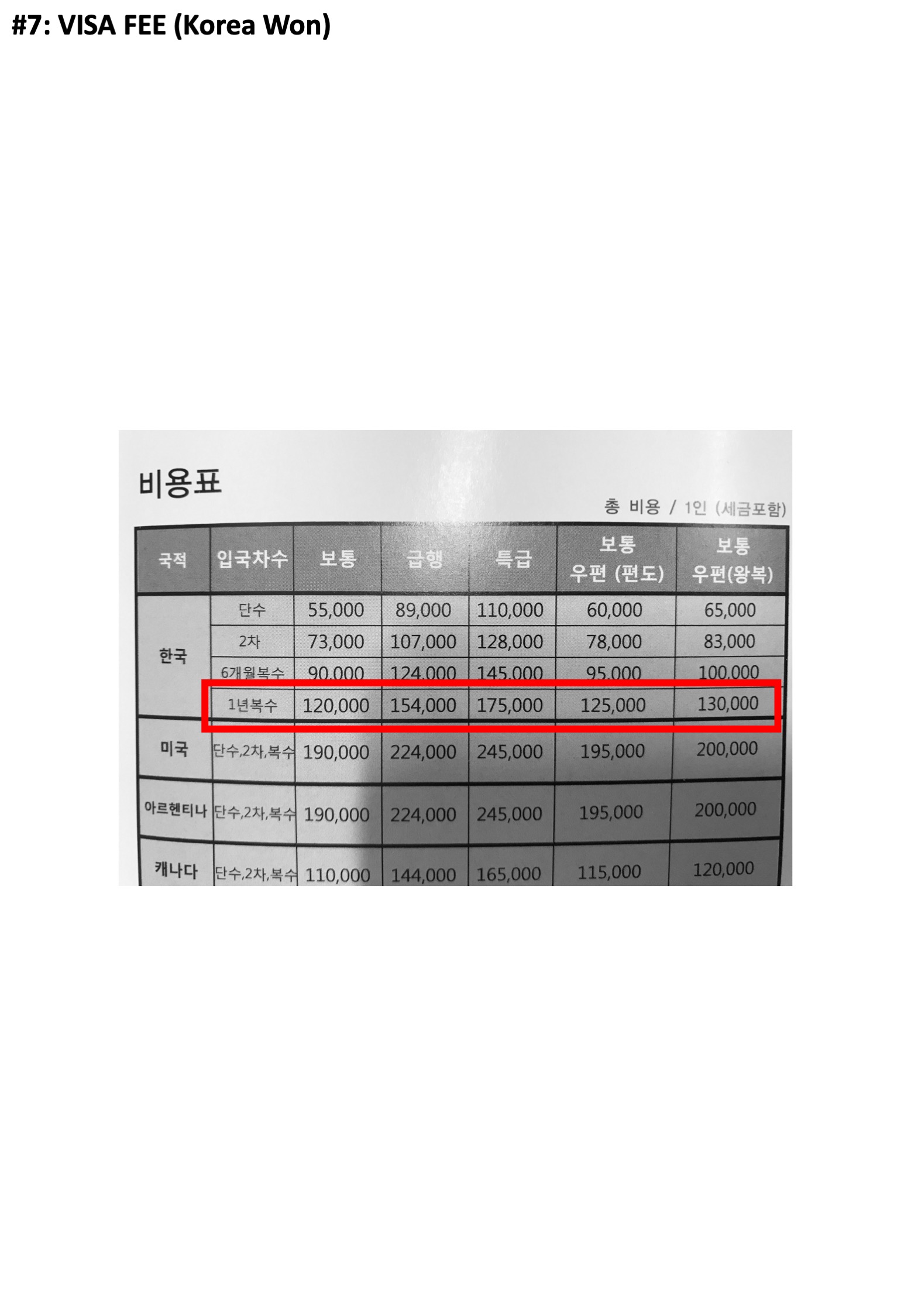 ========================
In Three Days (3 days), New Visa is issued successfully.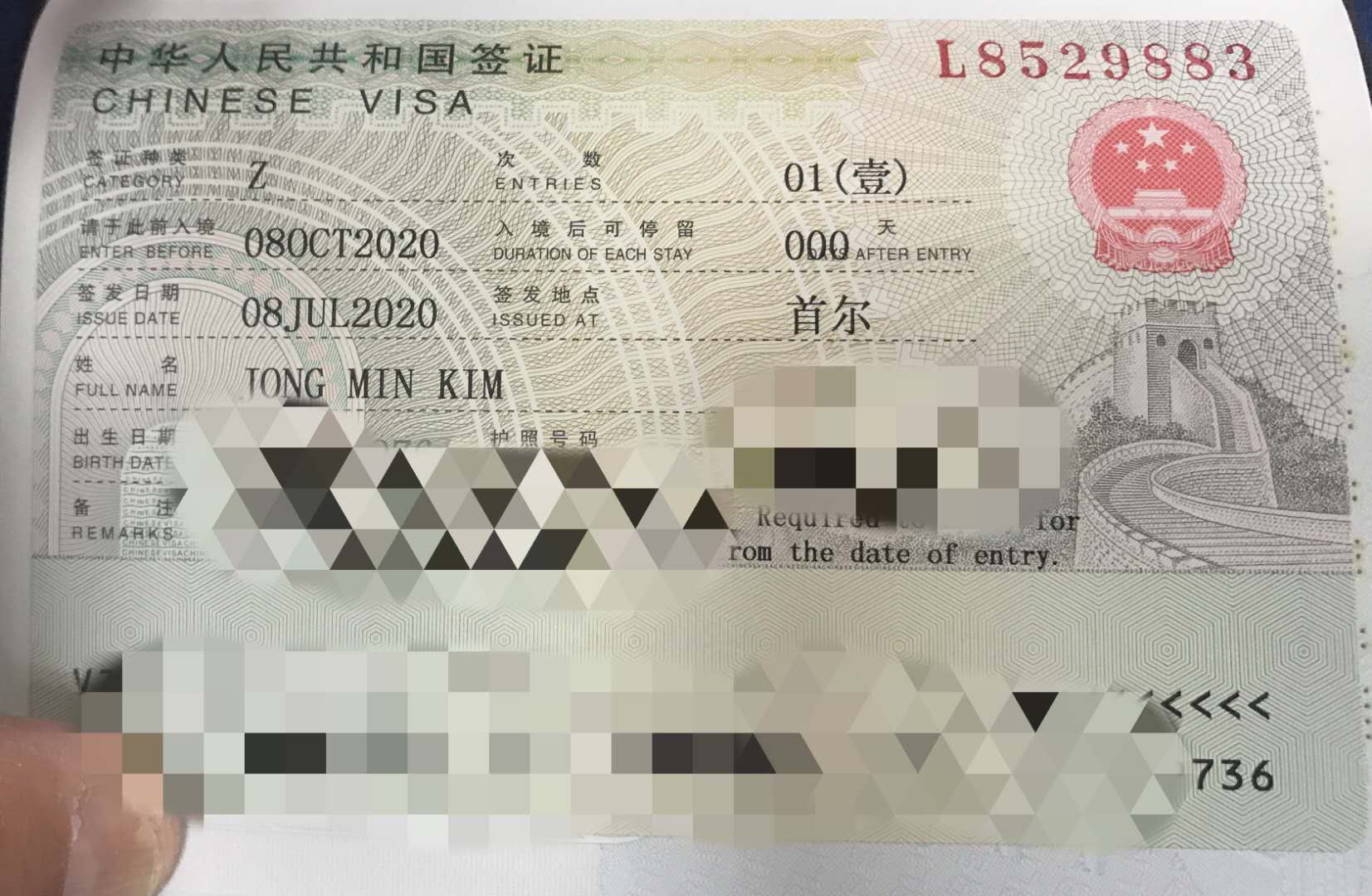 The visa should be used within three months, and it should be renewed within a month when the user arrives in China.
---
Quarantine Practice
HOW TO USE WKU VPN?
For Windows:
For Mac: (Ask it to WKU IT)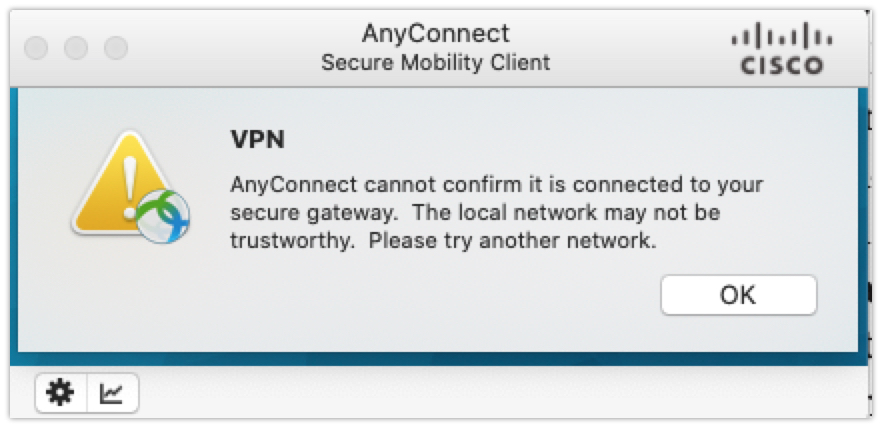 Probably Macbook users encounter this error message. This is occurring because of the 64 bit only policy of recent Mac Operating System (since Catalina).
Tentatively, Macbook / Mac users (OSX, Catalina or higher) can try to use several alternative VPN services.
1. LETS VPN (Recommended by Xavier - a WKU student)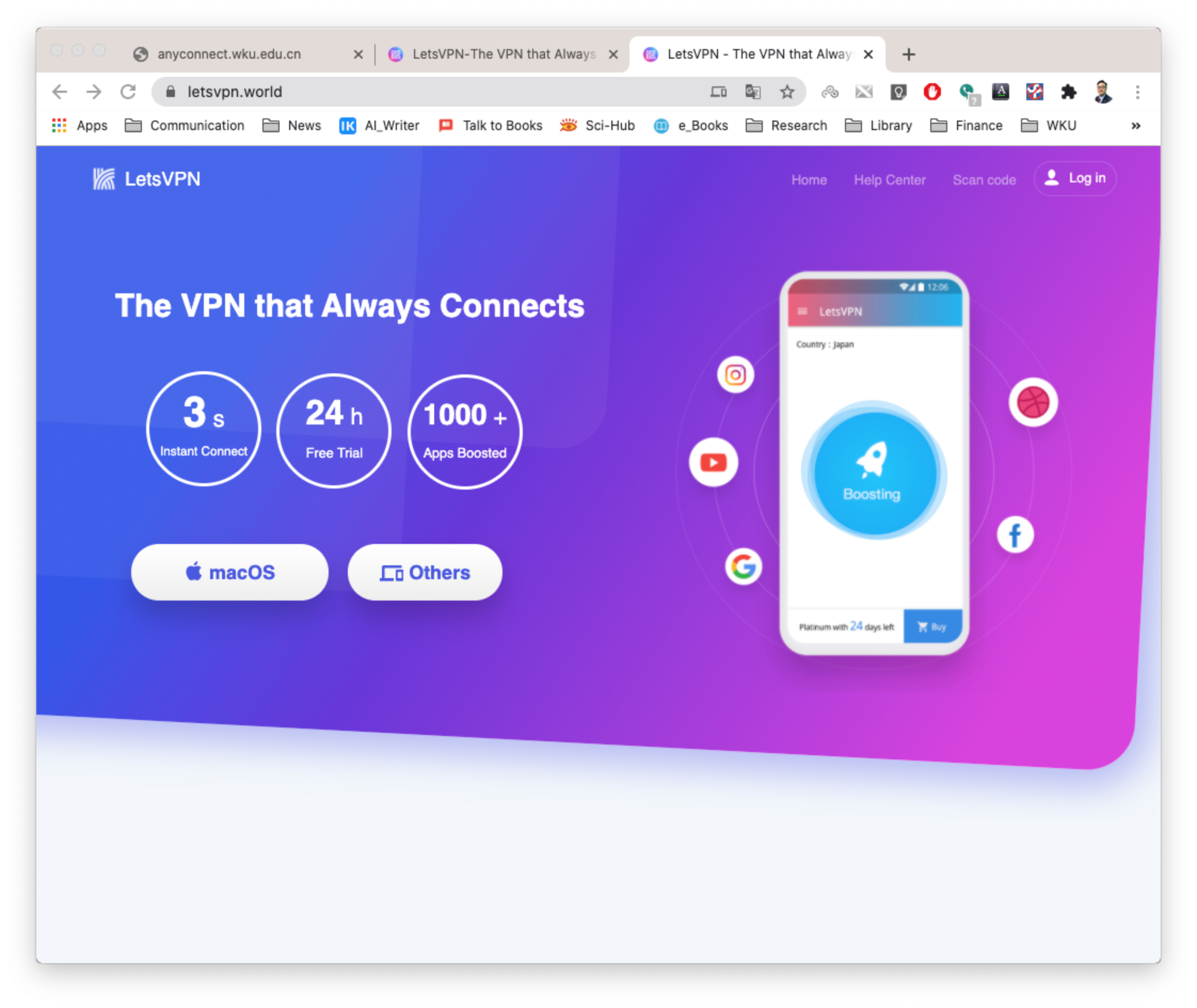 2. SETUP VPN (Free Chrome Web Extensions)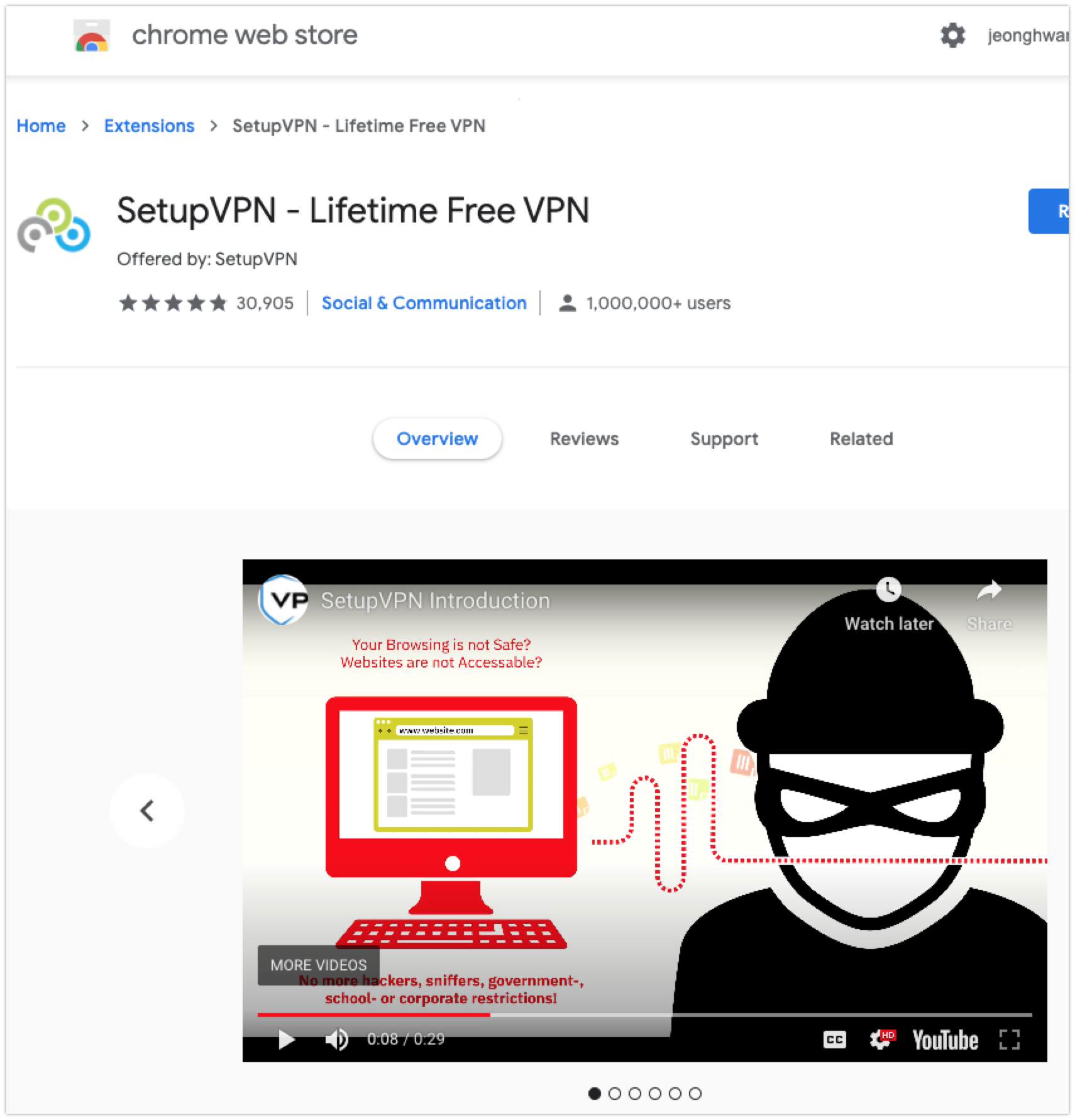 COVID-19 Test to Take an International Flight
Before Boarding to a Flight to China, many non-Chinese citizens are required to bring "COVID-19 Test Negative Certificate"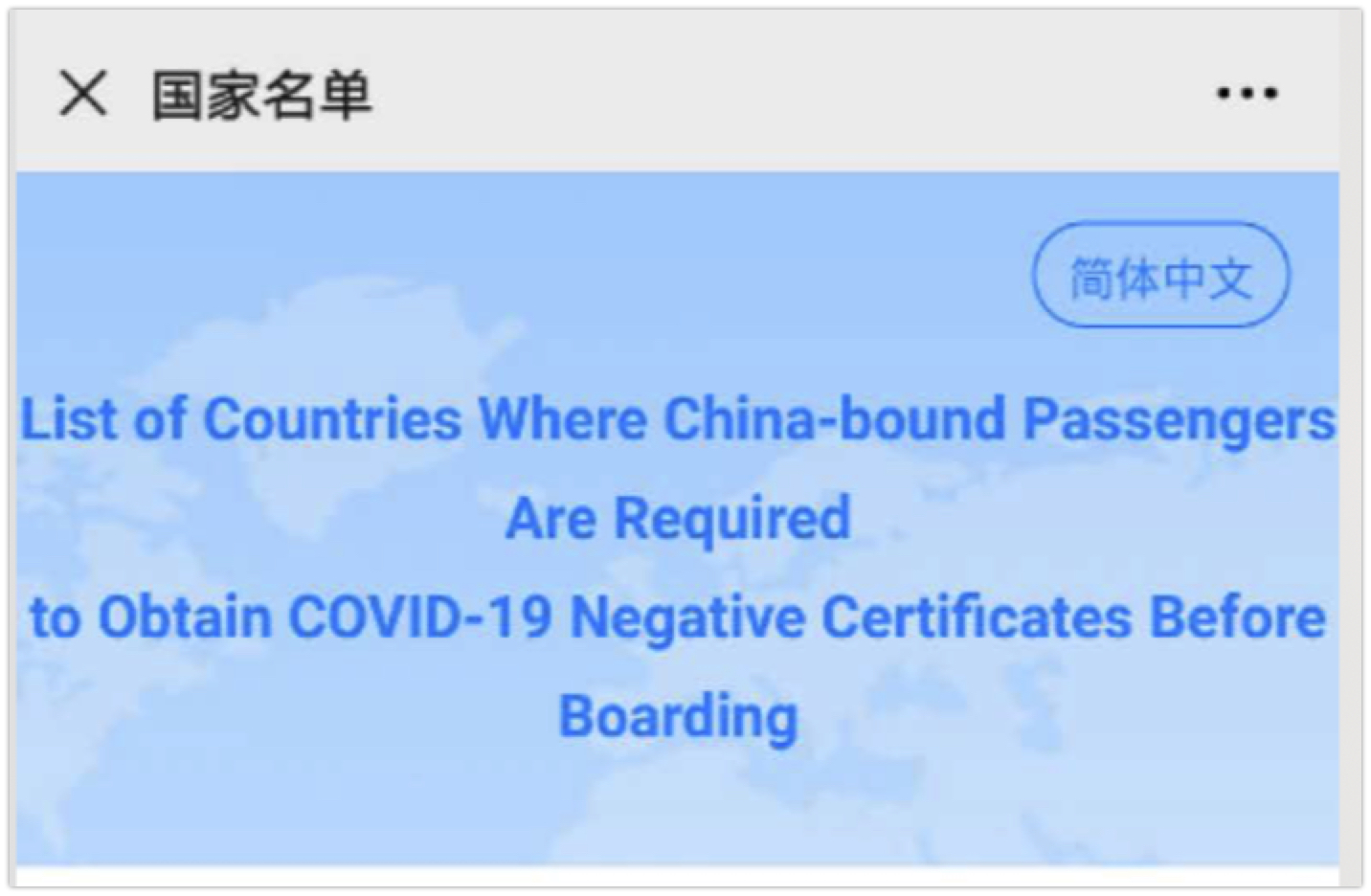 In several countries, Health Declaration Form with Chinese Embassy approval is required (Offline)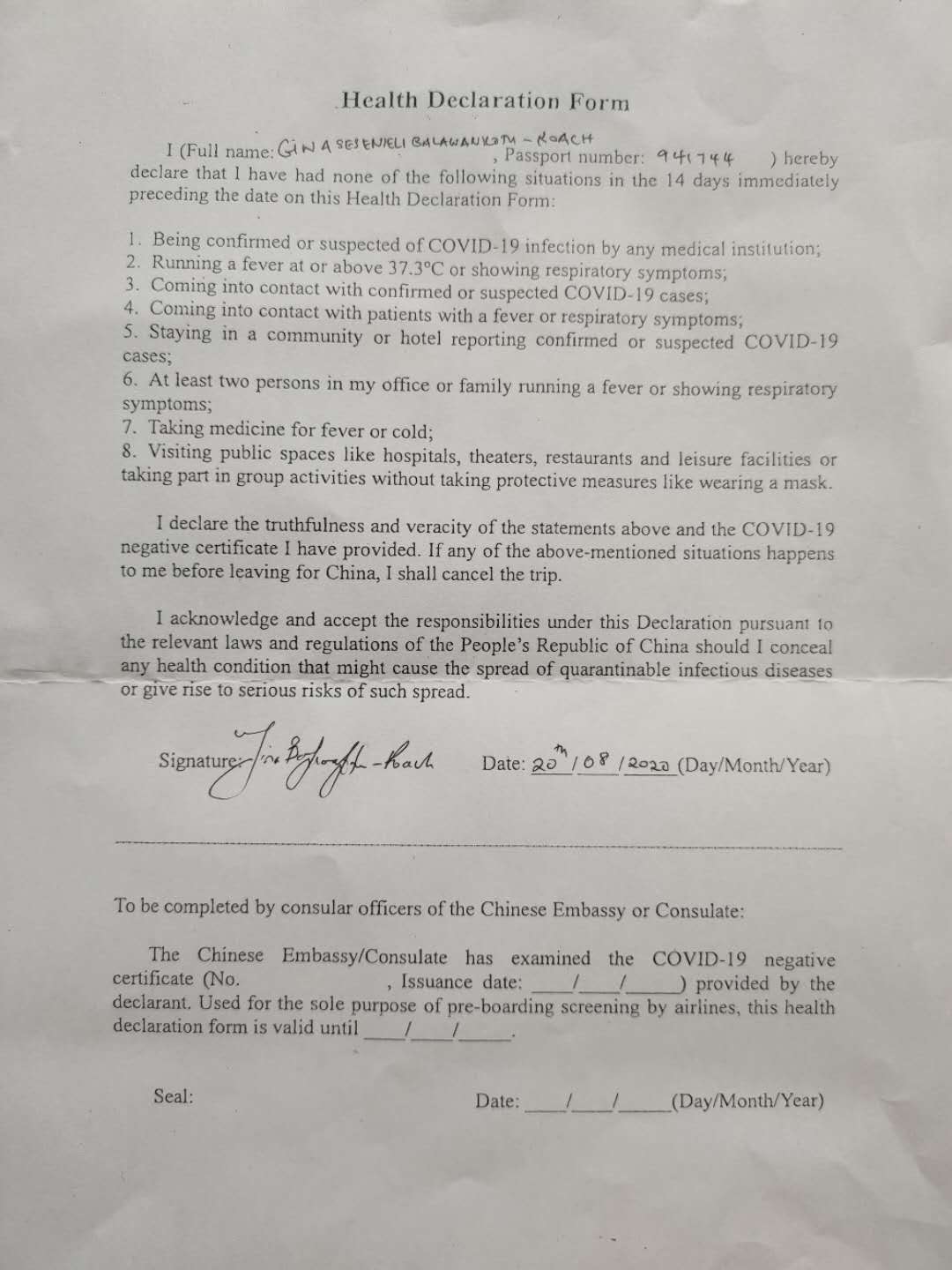 Several countries require "Online" Health Declaration Form with COVID-19 test negative.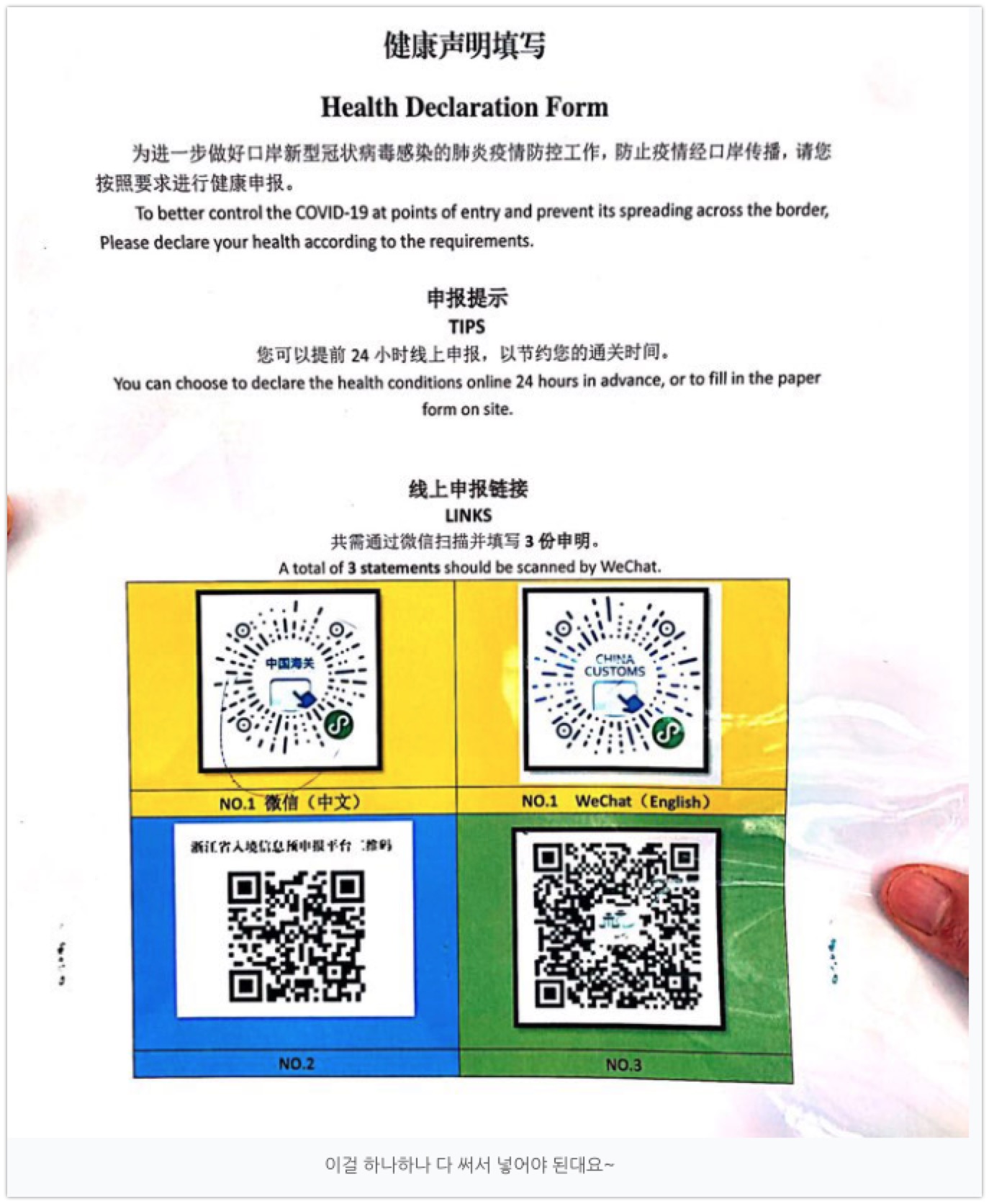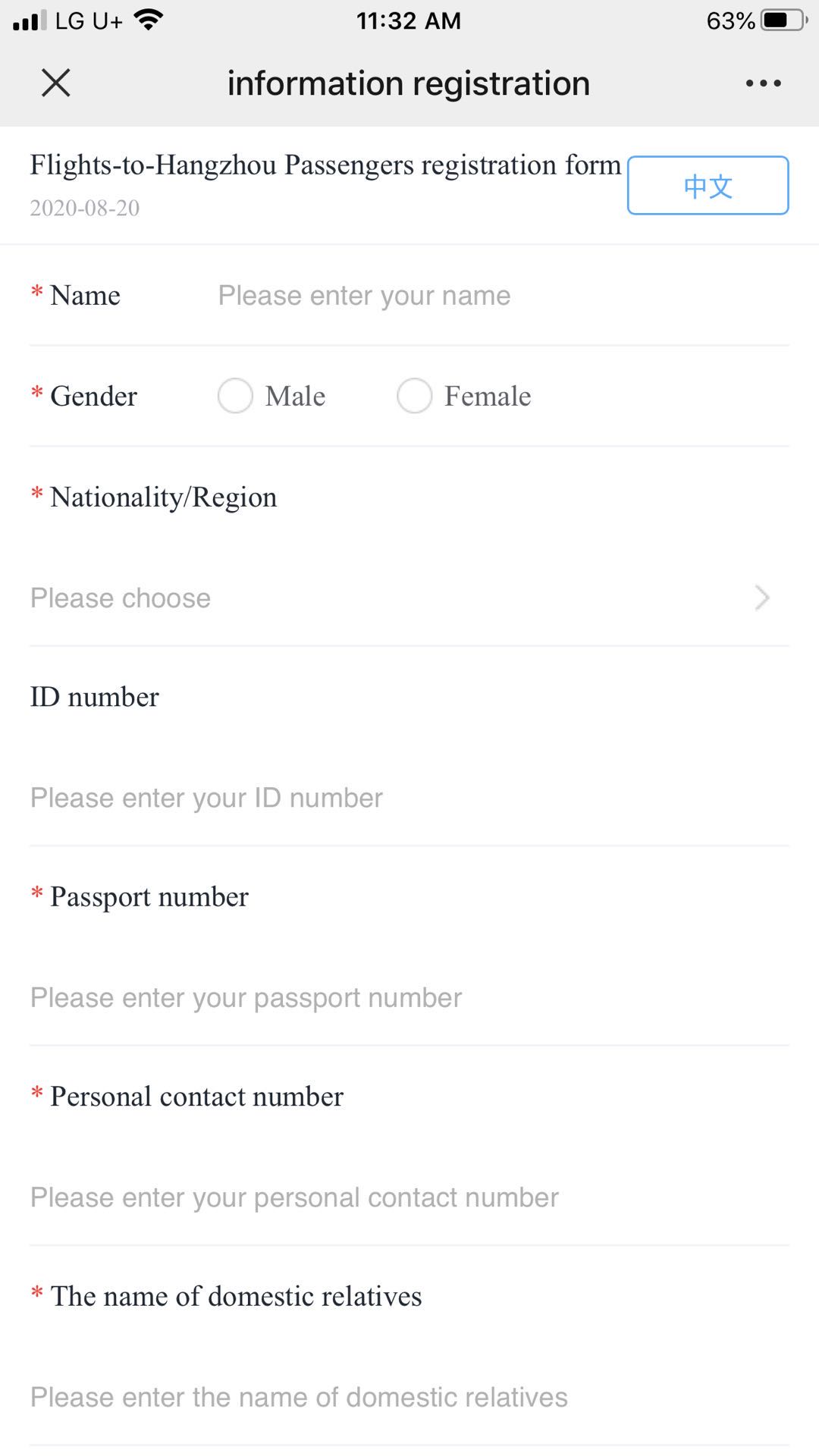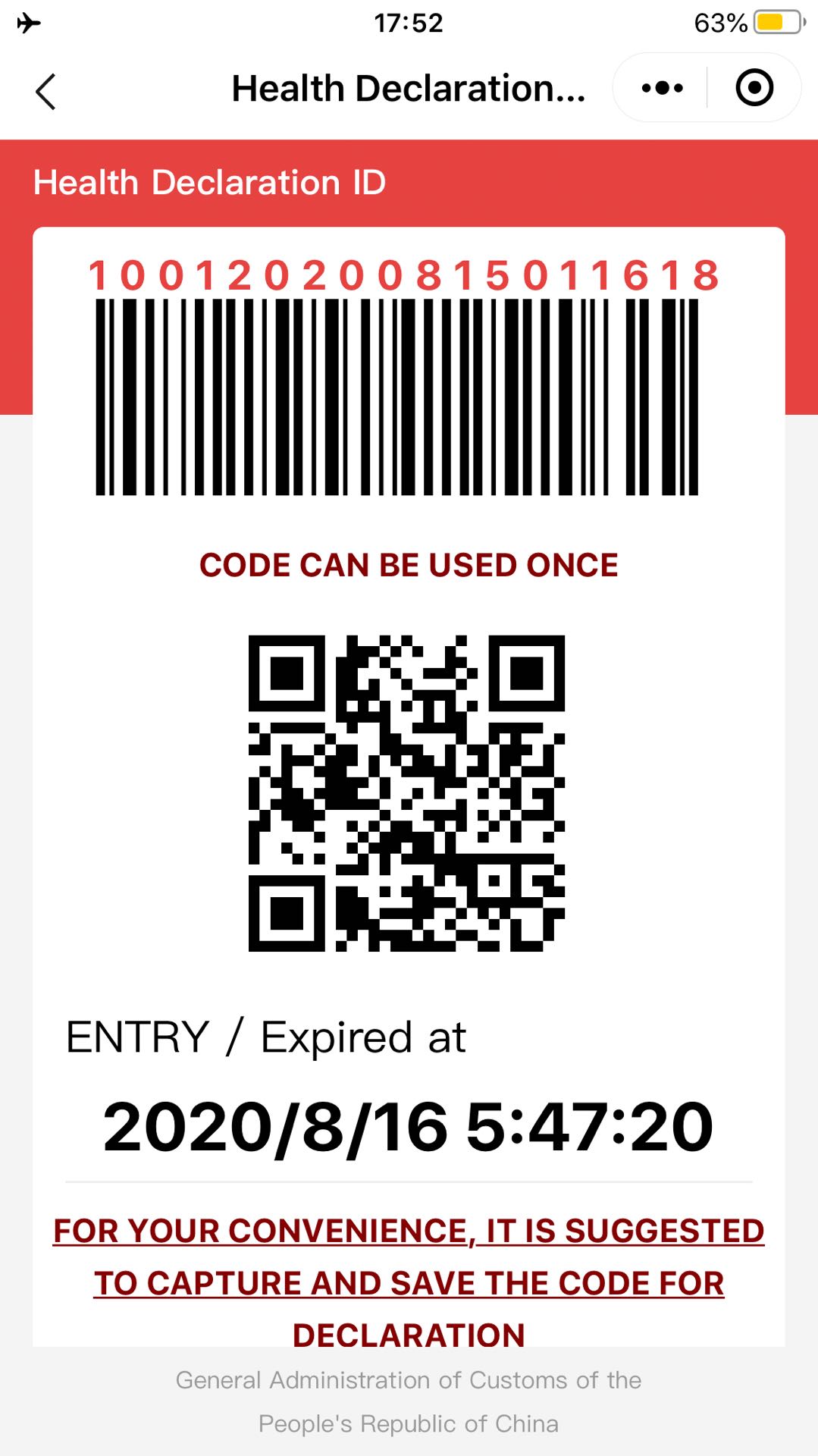 When we need VPN, we can use WKU CISCO AnyConnect VPN with free outside of Campus and Inside of China.
Here is how to setup WKU CISCO AnyConnect.
COVID -19 Test Sites (South Korea case).
Jerry & Jongmin Choose this hospital to get COVID-19 test (Passport & US $180)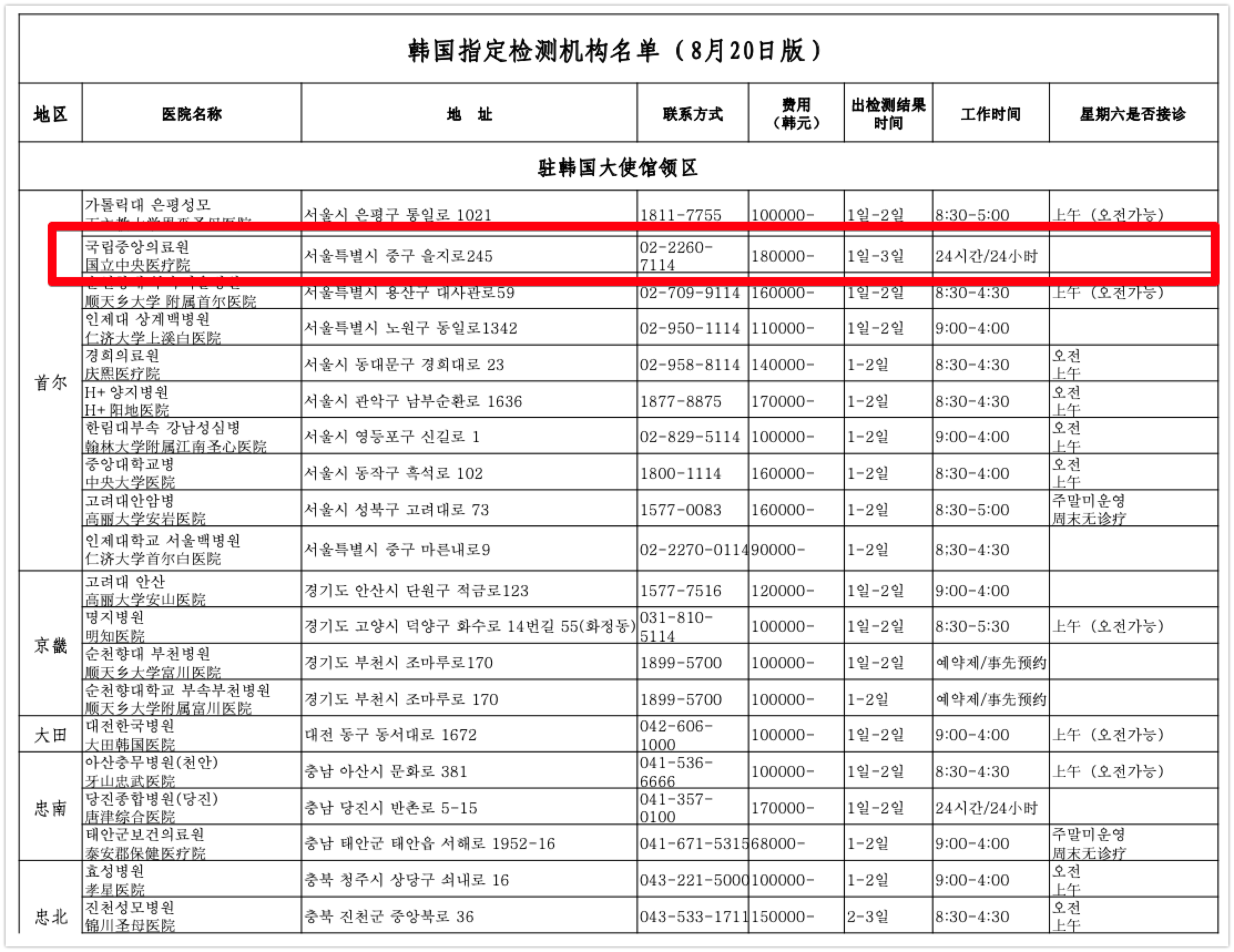 ---
Quarantine Process
1. When you get off from the Airplane, You will be guided to an assigned Quarantine place.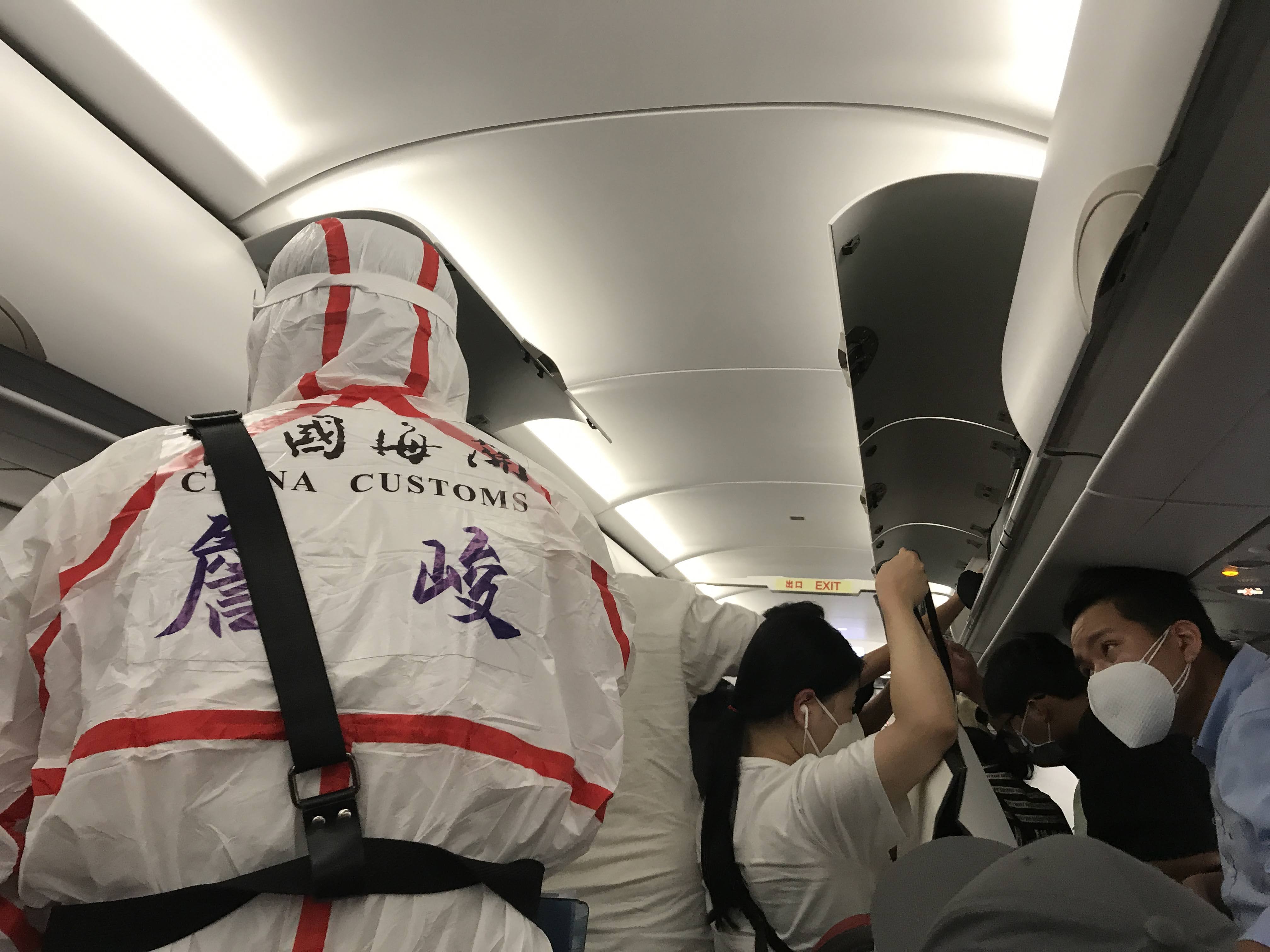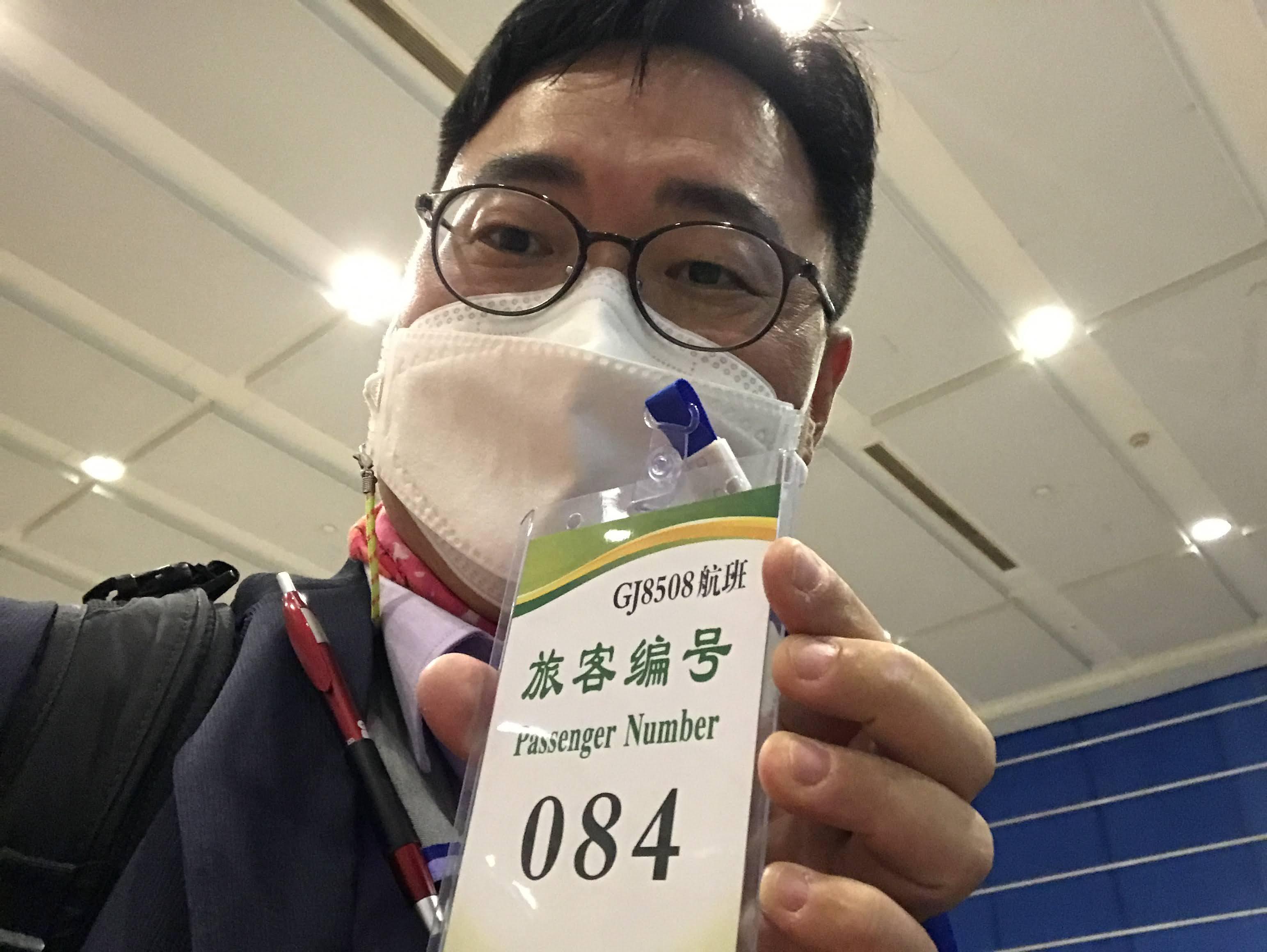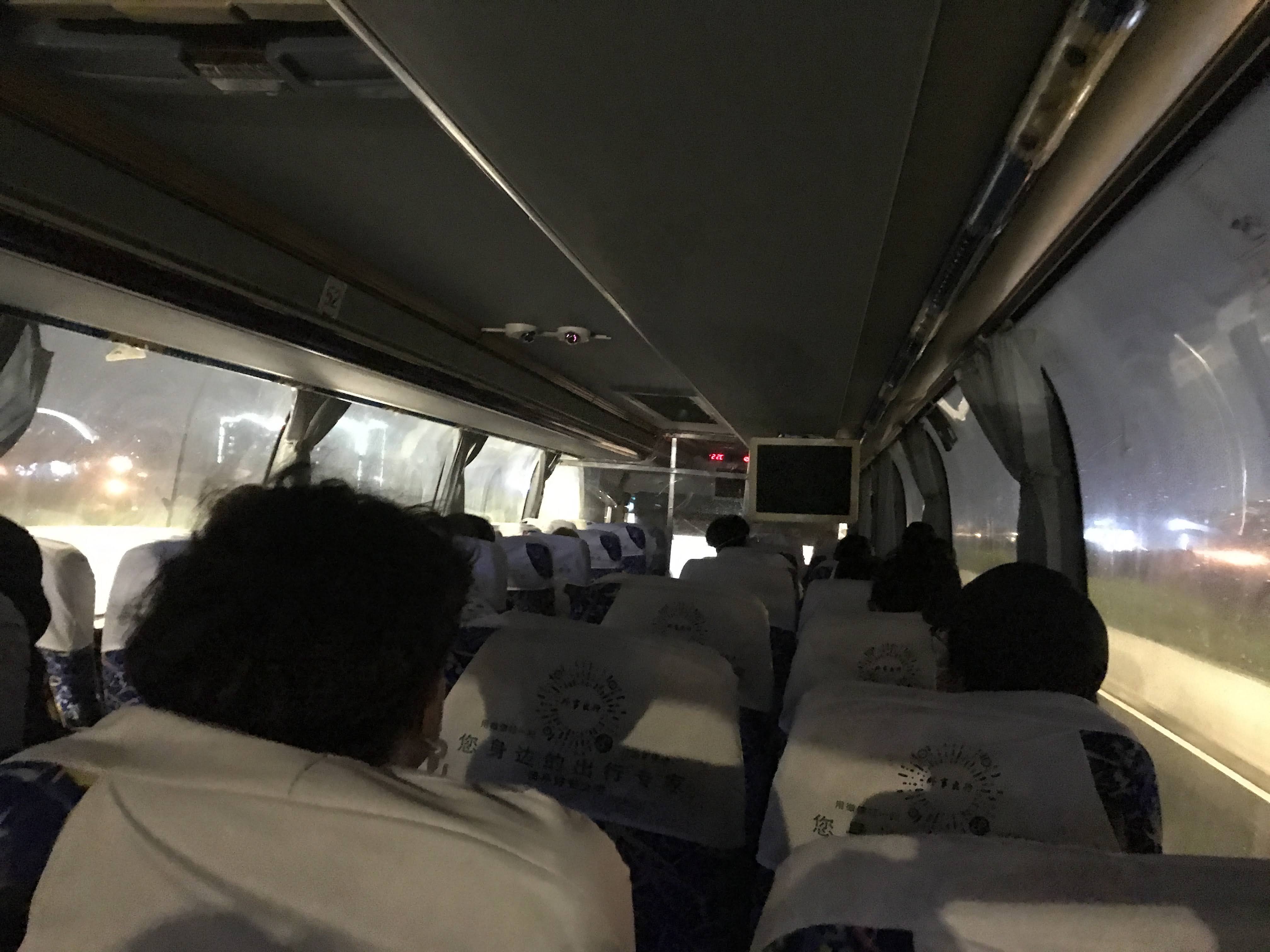 2. You cannot choose the place, but the Chinese Health Authority will guide you.

Example of Flying to Quarantine.
3. Once you get into the quarantine place, you cannot get out of the place for 14 days. You must stay in a hotel room.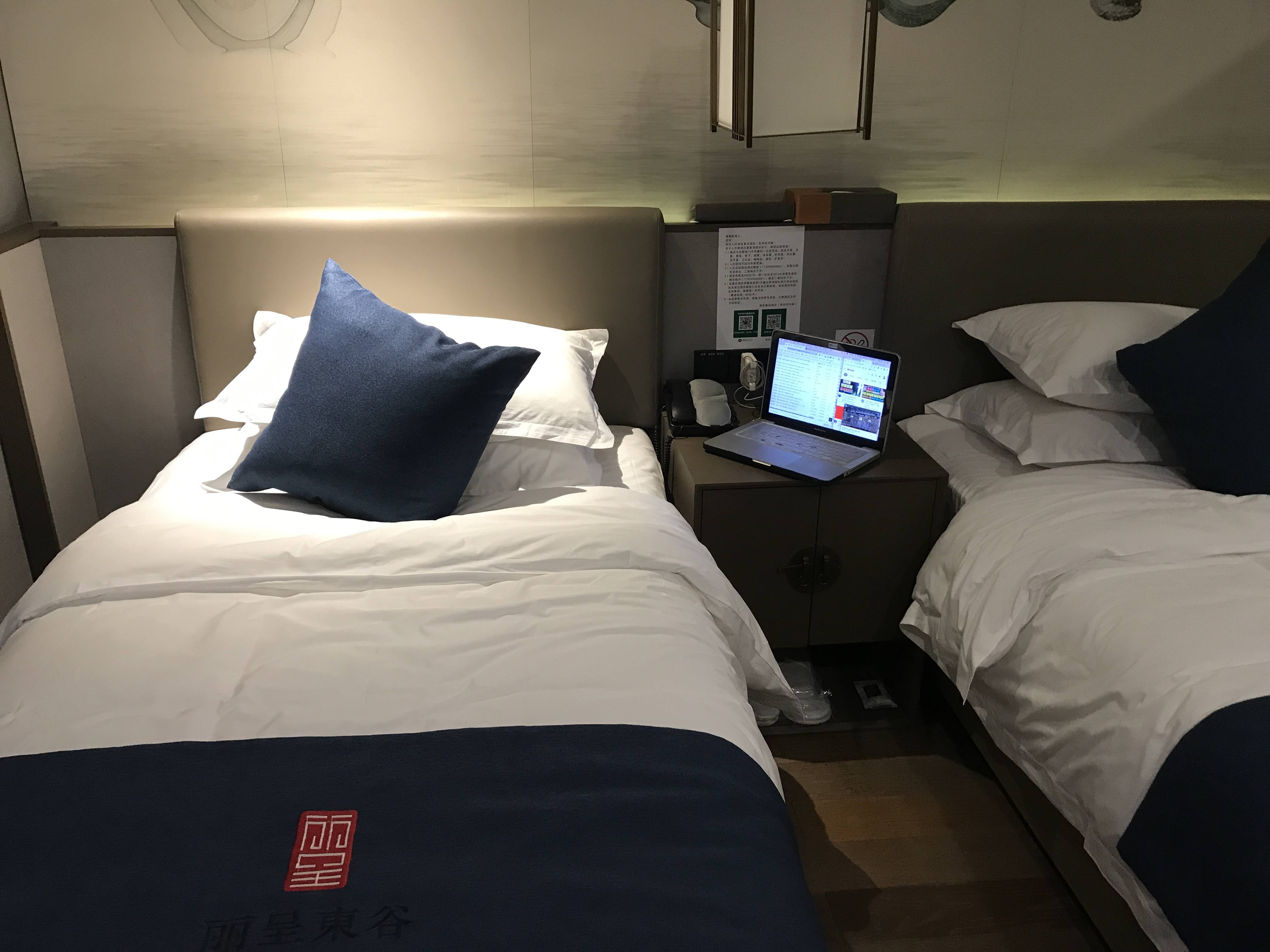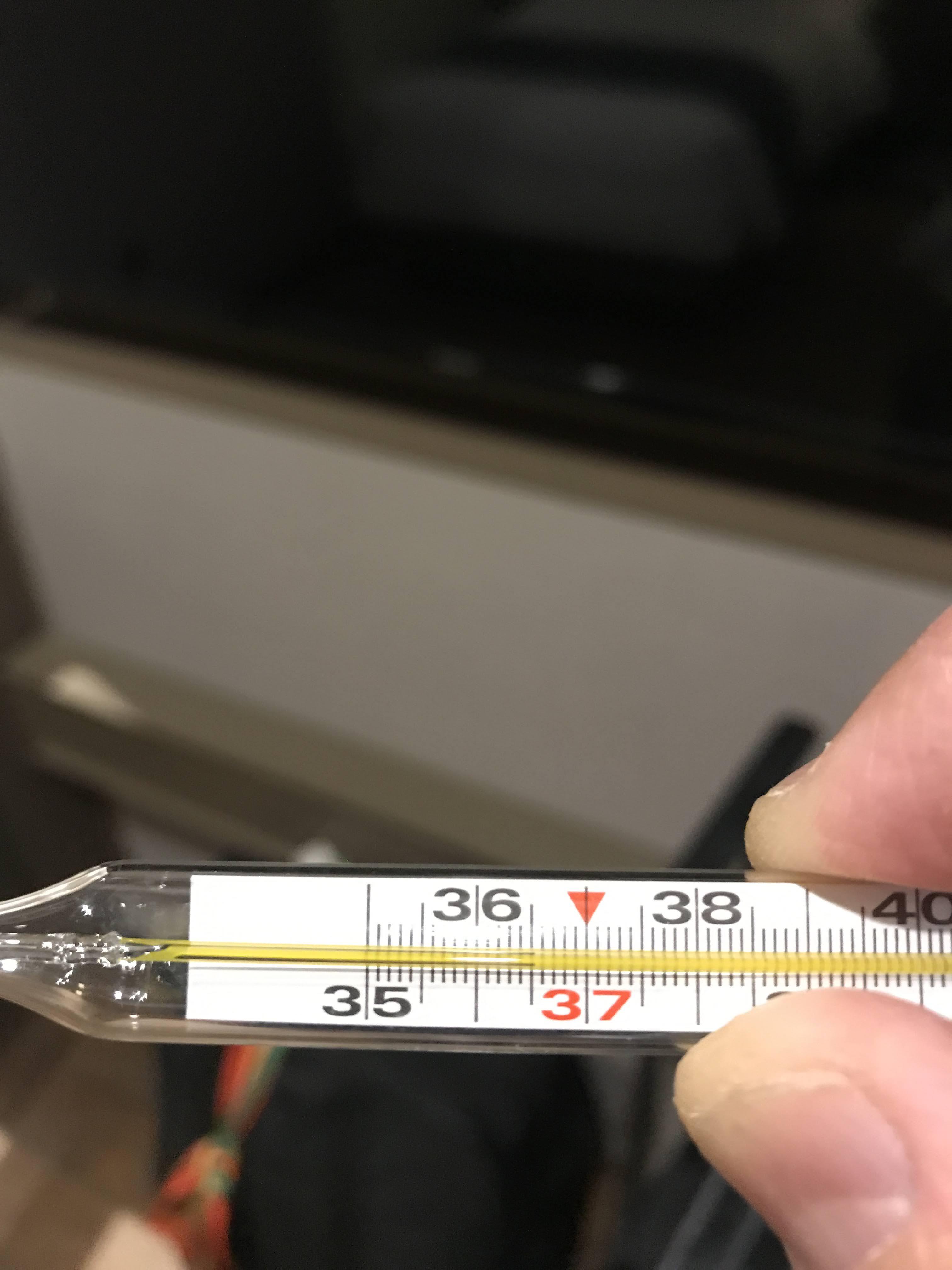 4. There will be very little accessibility of outdoor activities such as shopping or communication because you're a potential "Virus". :)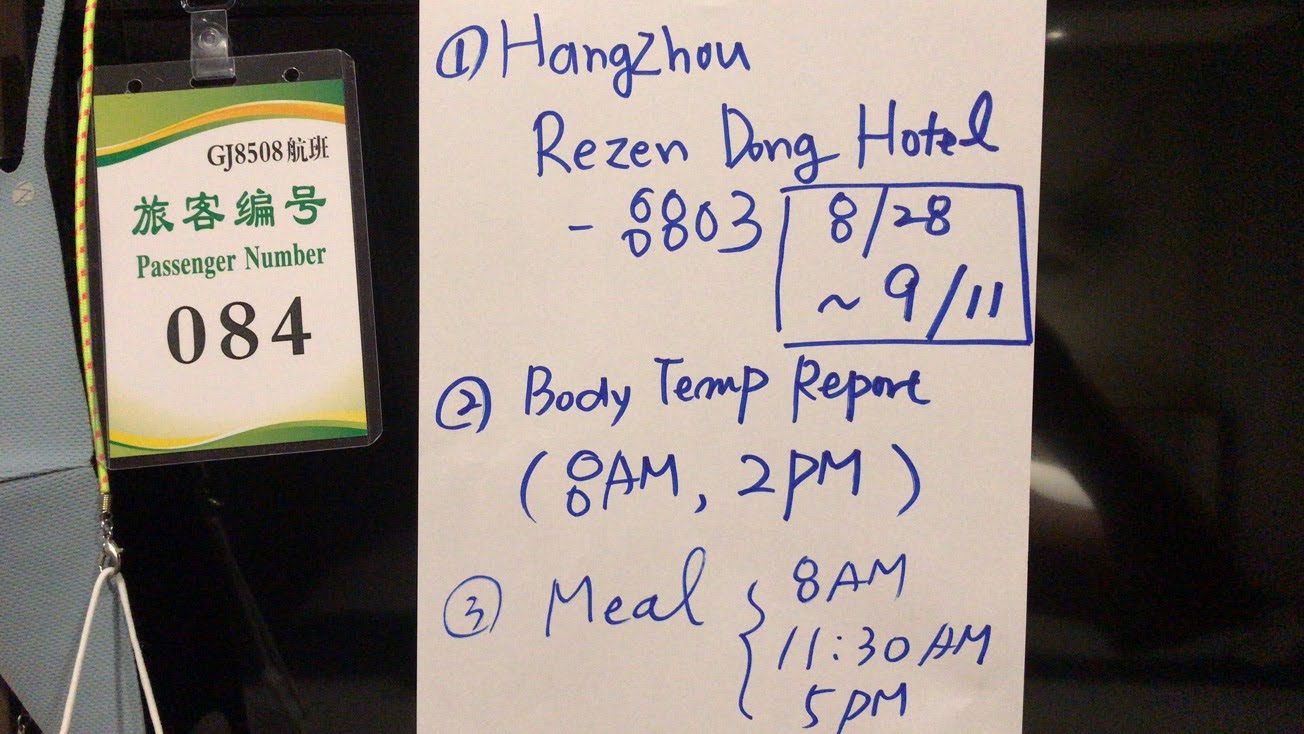 8AM and 2PM, You must measure your body temperature and report it to a WeChat group that controls your quarantine.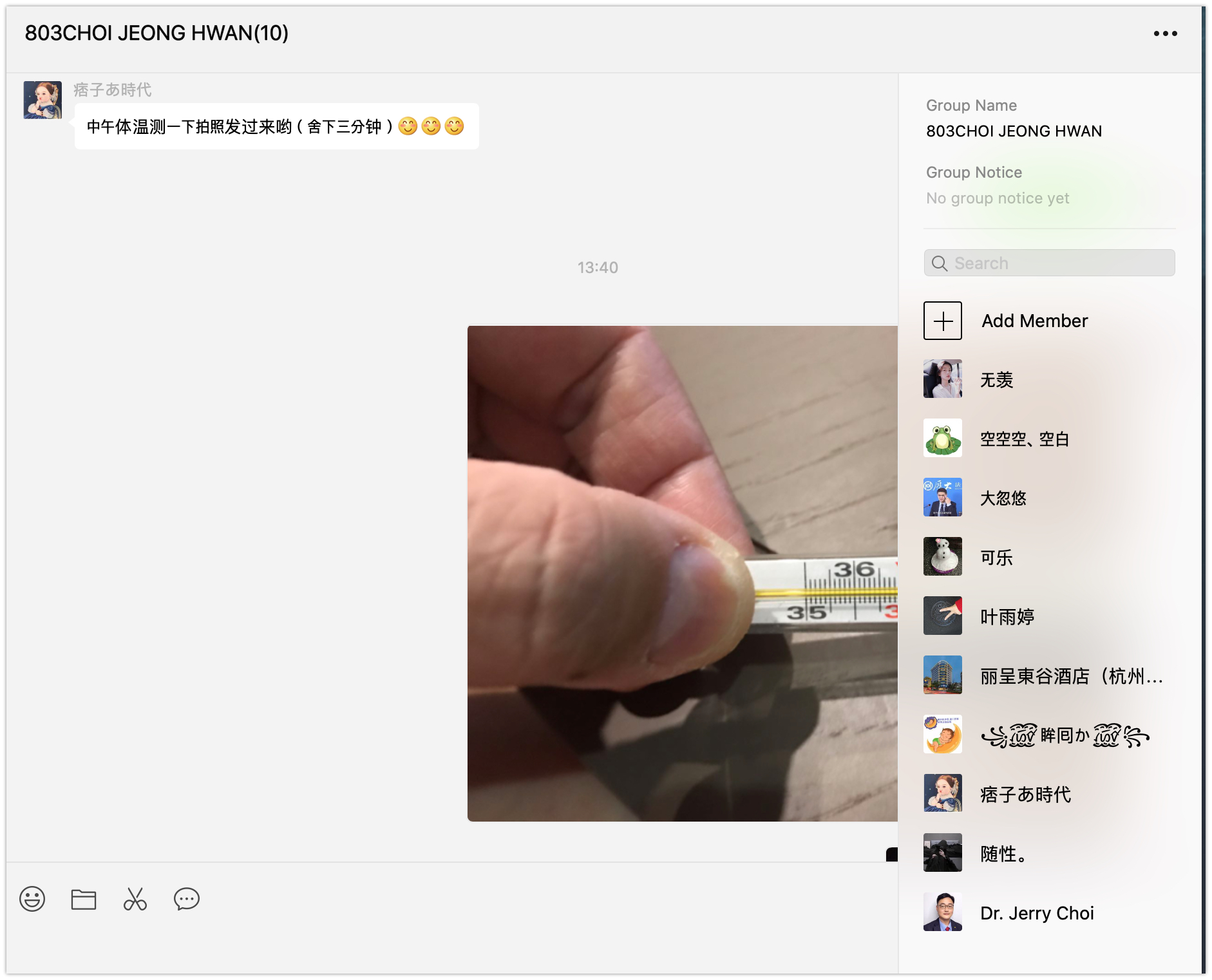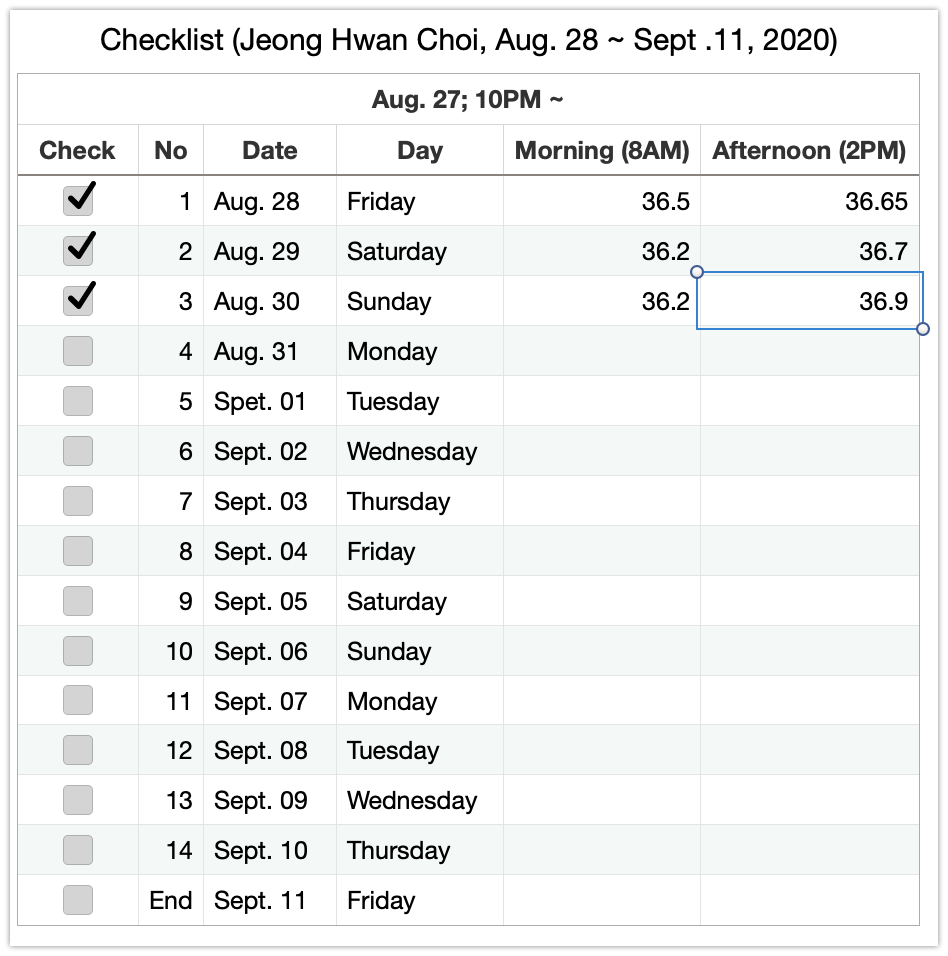 5. Quarantine expenses will be fully reimbursed by WKU. Please take the Fapioa (official receipt) from Quarantine place. Please show this to Quarantine authority to get Fapiao for WKU.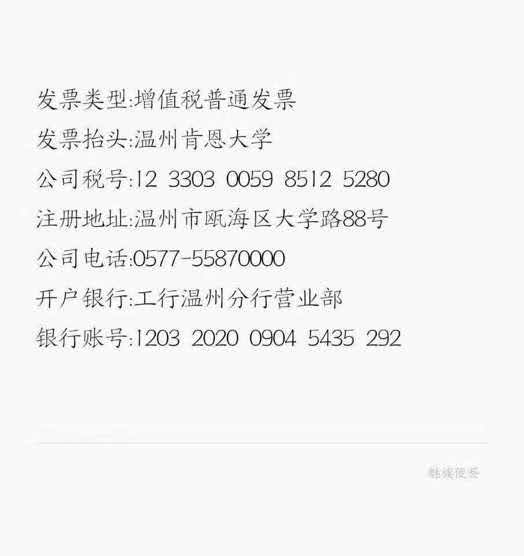 6. You need to complete many documents and app requirements such as Zhejiang customs. Please be patient and please comply with the authority. Fortunately, Chinese authorities will be kind and gentle to guide you.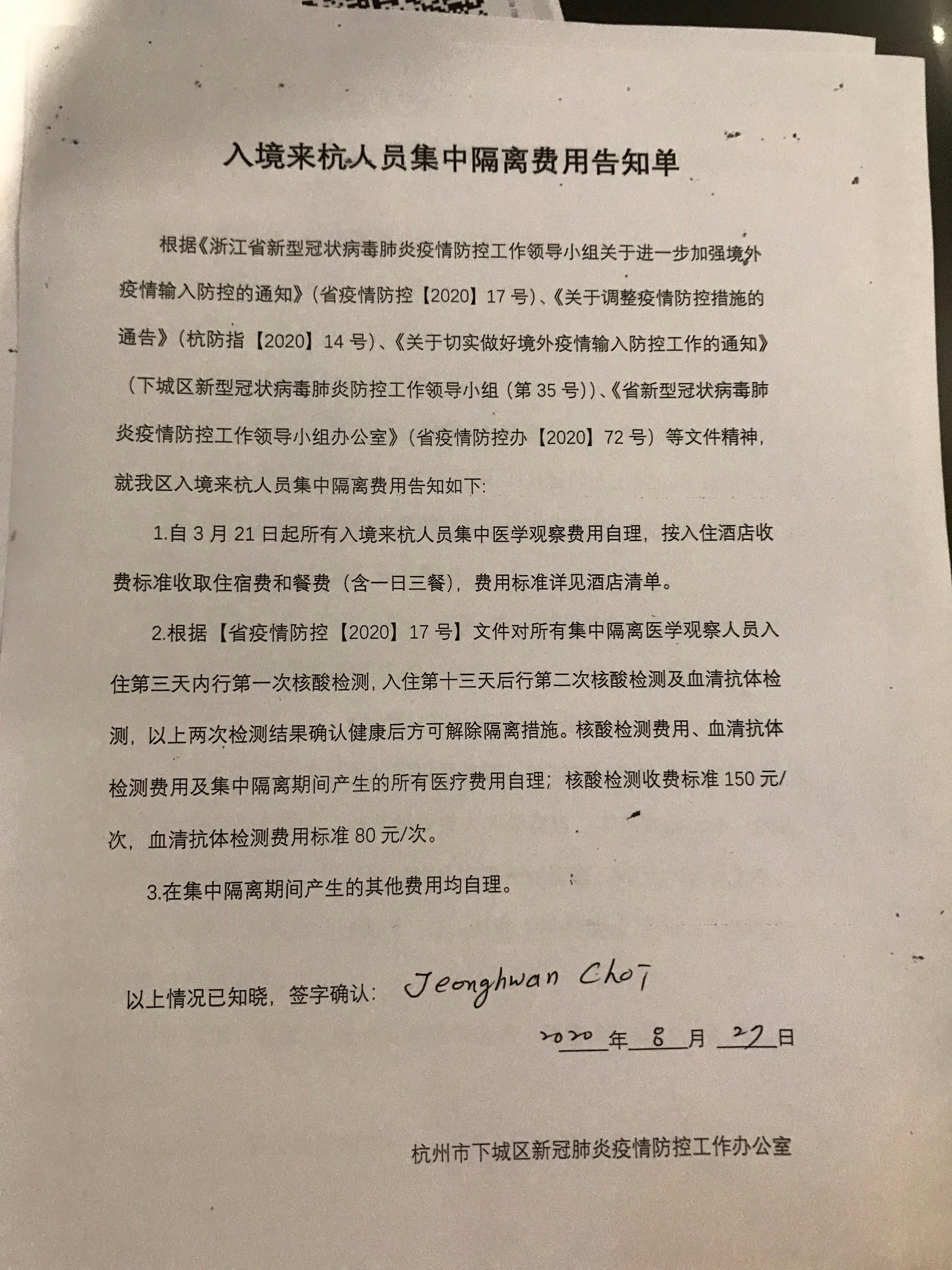 8. Meals will be served by Authority (there will be limited alternatives if you can order external foods via app under the authority's permission). :)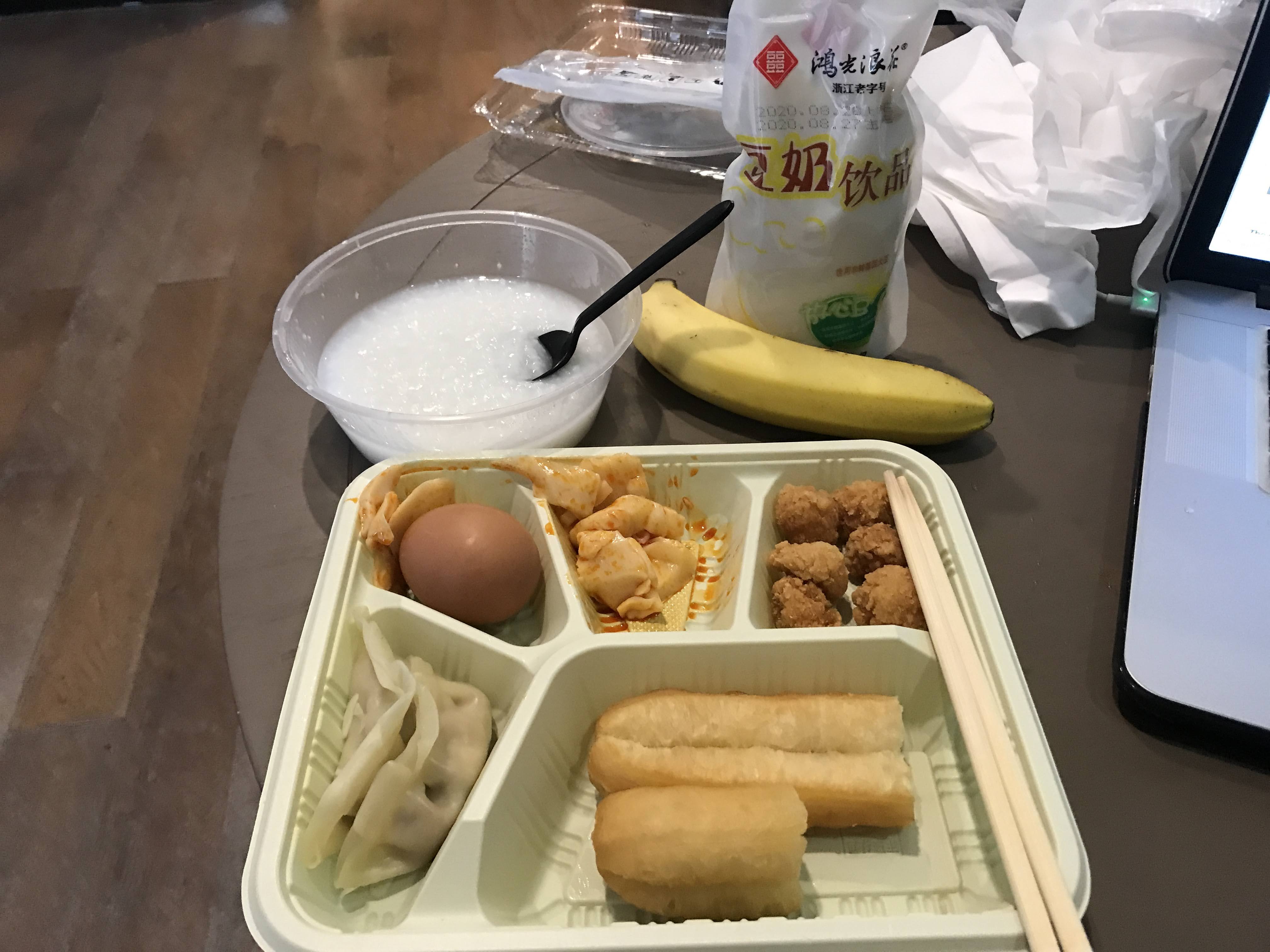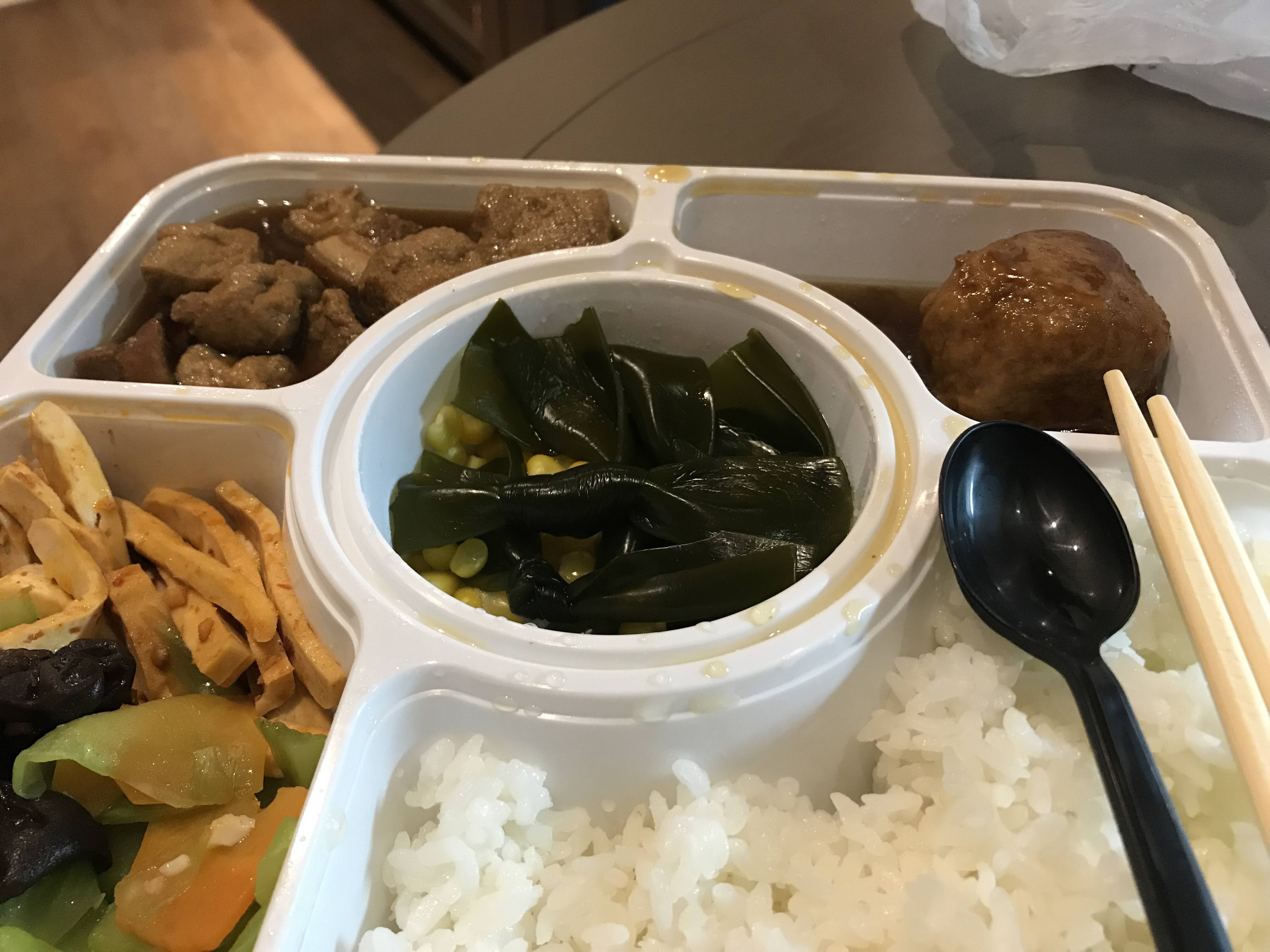 Quarantine Tips from Laura Schlic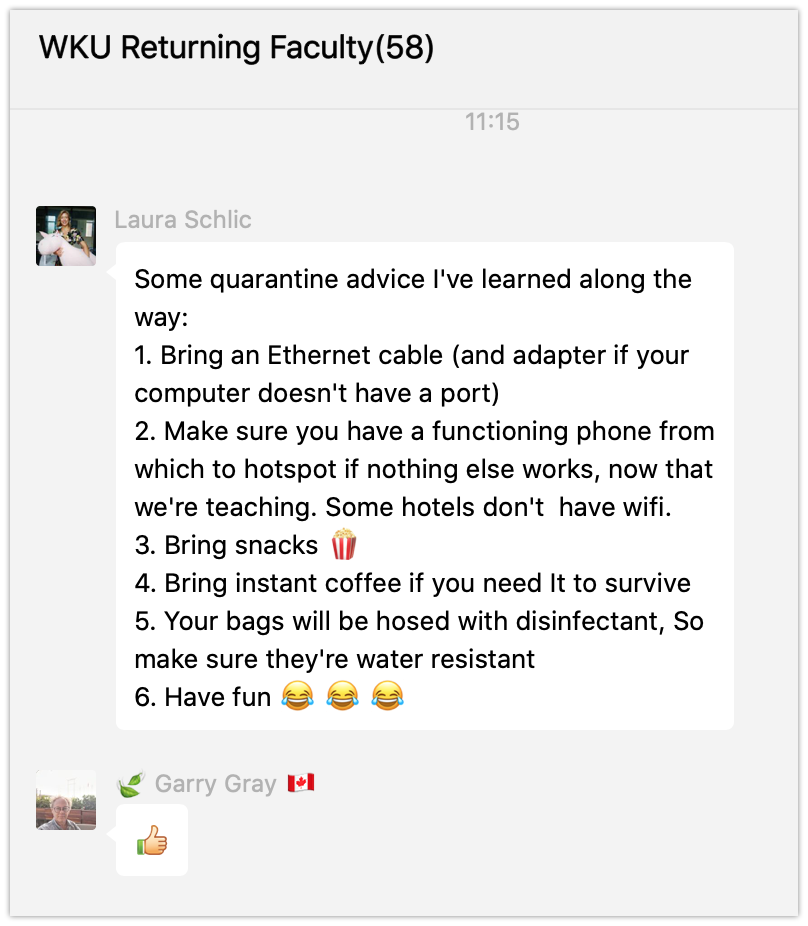 2020. 09. 10: Creating the Google Slides for Sharing Returning Advice and Tips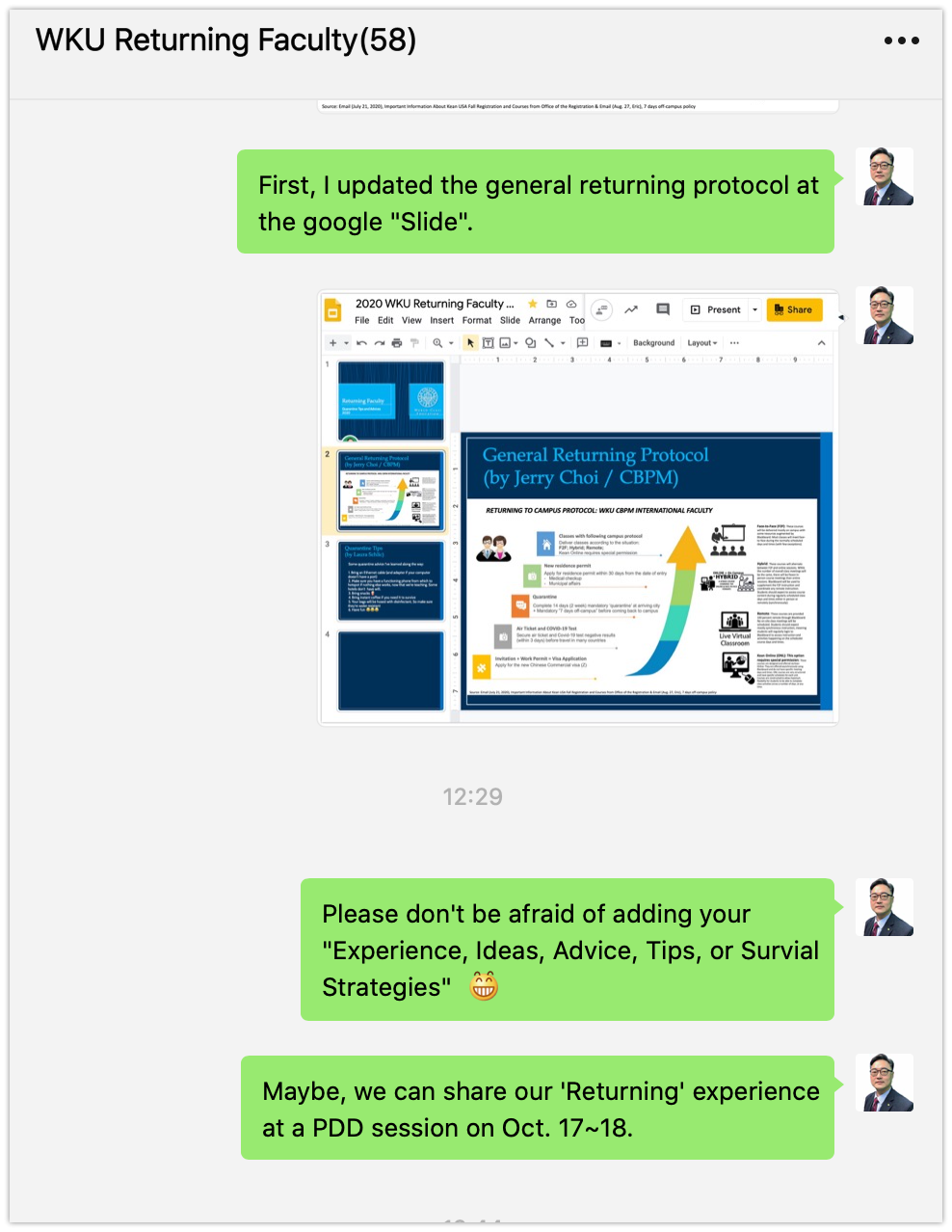 How to Get Green Health Code?
Go to Alipay Health, and follow the instruction of this manual: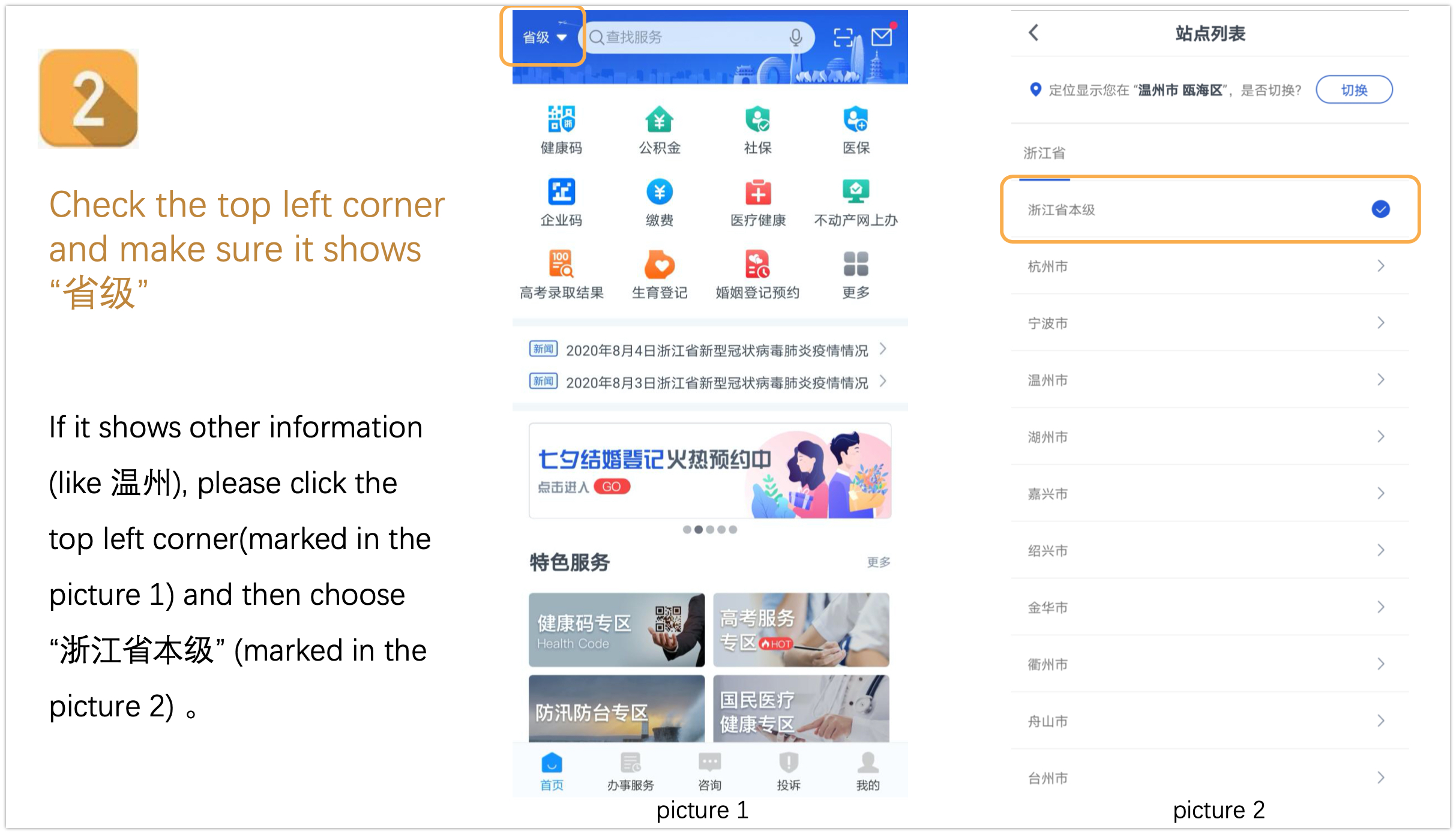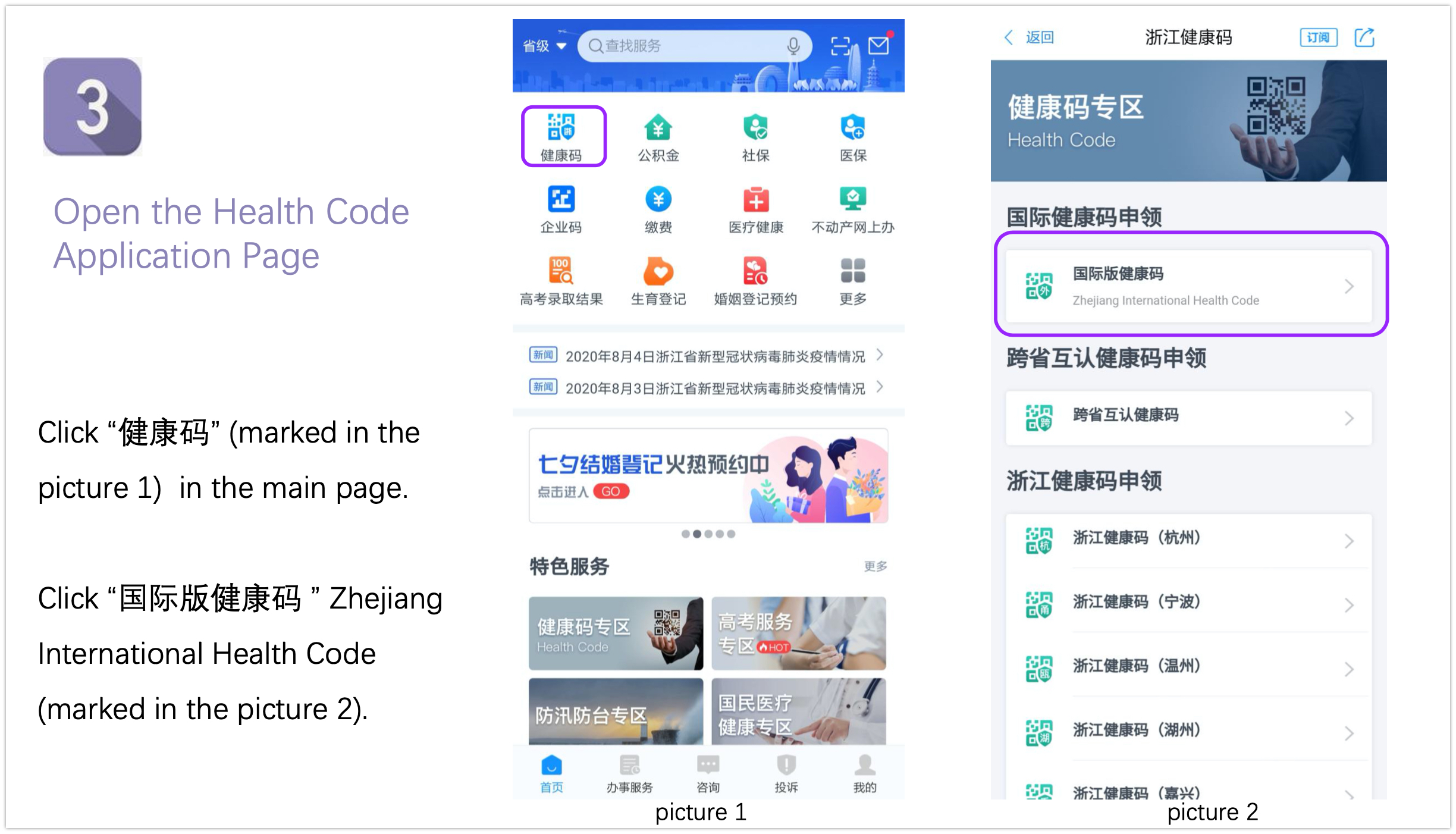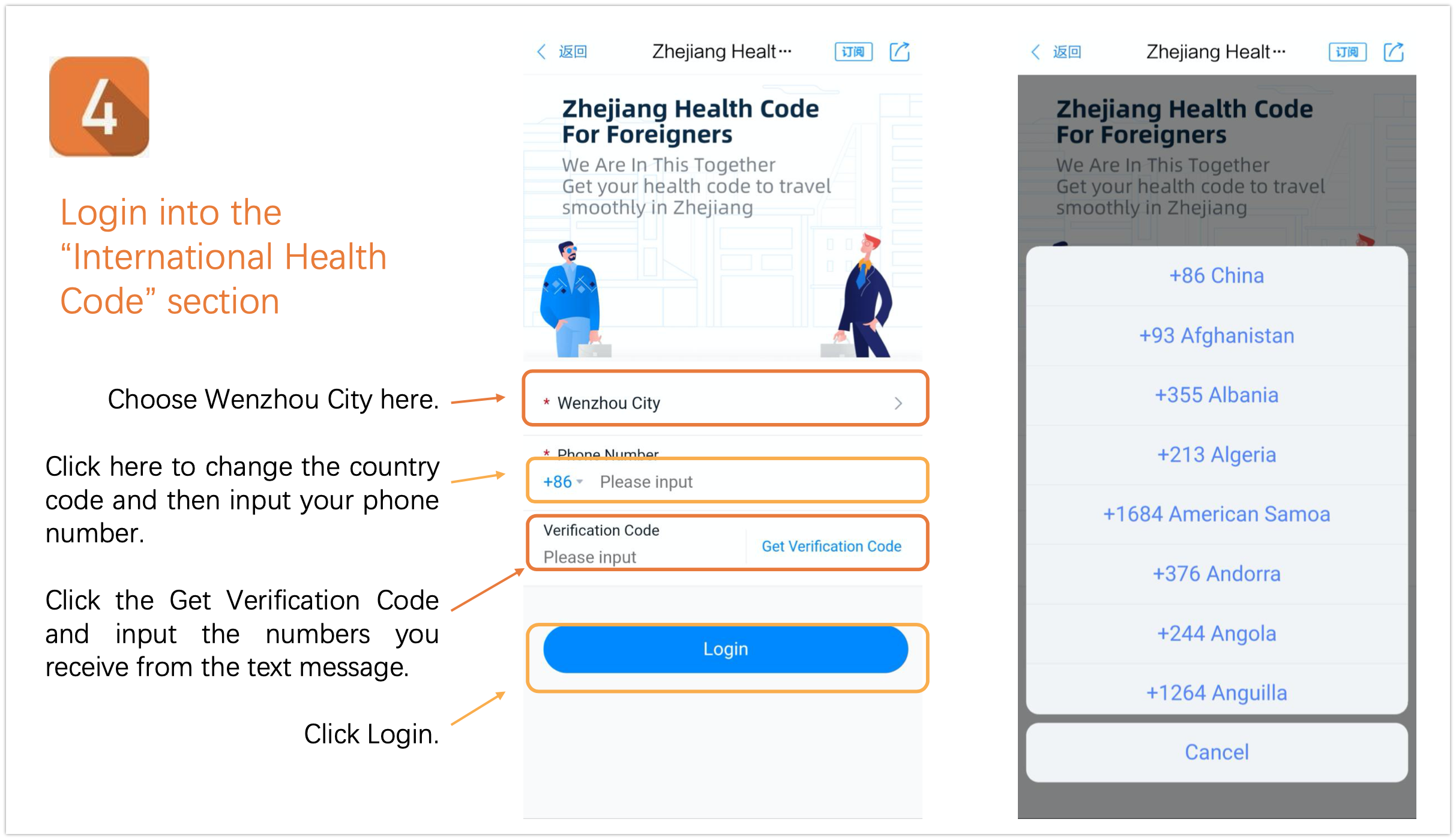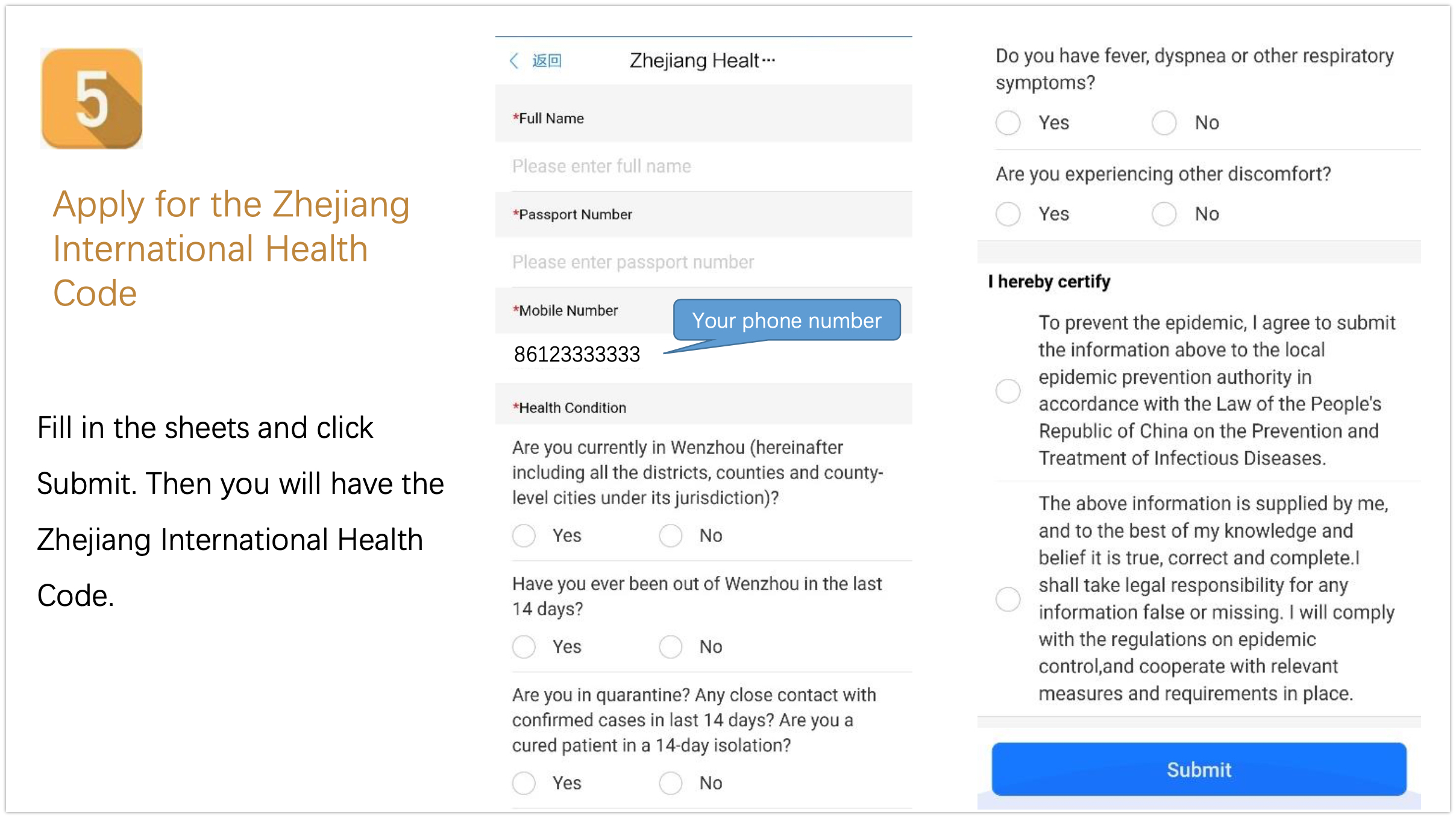 2020.09.14: Medical Check-up
A Guide from WKU HR
This is Lina from HR department and I will help with your residence permit application.
As you are holding a Z visa, you are required to apply for residence permit within 30 days after the date of entry. For this special year, the period is even shorter as you have to get 14-day quarantine. We will need to apply for it at your earliest convenience.
For residence permit, here is the guidance:
Please go to medical center for body check next week (Jerry is also doing the check, I think it would be much easier if you can do it together with Jerry.) We were just informed the center only opened on Monday and Tuesday this week. However, the opening time of the center keeps changing every week during this special period. We need to confirm with the center every Monday. We will keep you updated of the opening time for next week.

The center will be opening from 8:30am to 10:30am. Following this the address of the medical center: 浙江省温州市鹿城区航标路87弄51号 (No.51, Lane 87, Hangbiao Road, Lucheng District, Wenzhou City)

I have attached the photo of the building. You can take a taxi to the center and ask for reimburement from our university. Please remember to keep the receipt.

The center is at the second floor of the building and you are required to take photo at the first floor through a bilingual self-service machine.

You may need to pay 30 rmb for the photo and get Fapiao from the reception desk for reimbursment (you can pay it thourgh wechat or alipay, and please keep the spare photos as we will need it for residence permit).

Tell them you are from WKU and you dont have to pay for the medical check.

Things to bring: original passport, green code, face mask, WKU ID card (no worries for the card if you are going with Jerry). NO breakfast.

After you finish body check, we will arrange and take you to the bureau for residence permit. We will keep you updated then.
1) By using TAXI, Go to the New Medical Center:

浙江省温州市鹿城区航标路87弄51号 (No.51, Lane 87, Hangbiao Road, Lucheng District, Wenzhou City)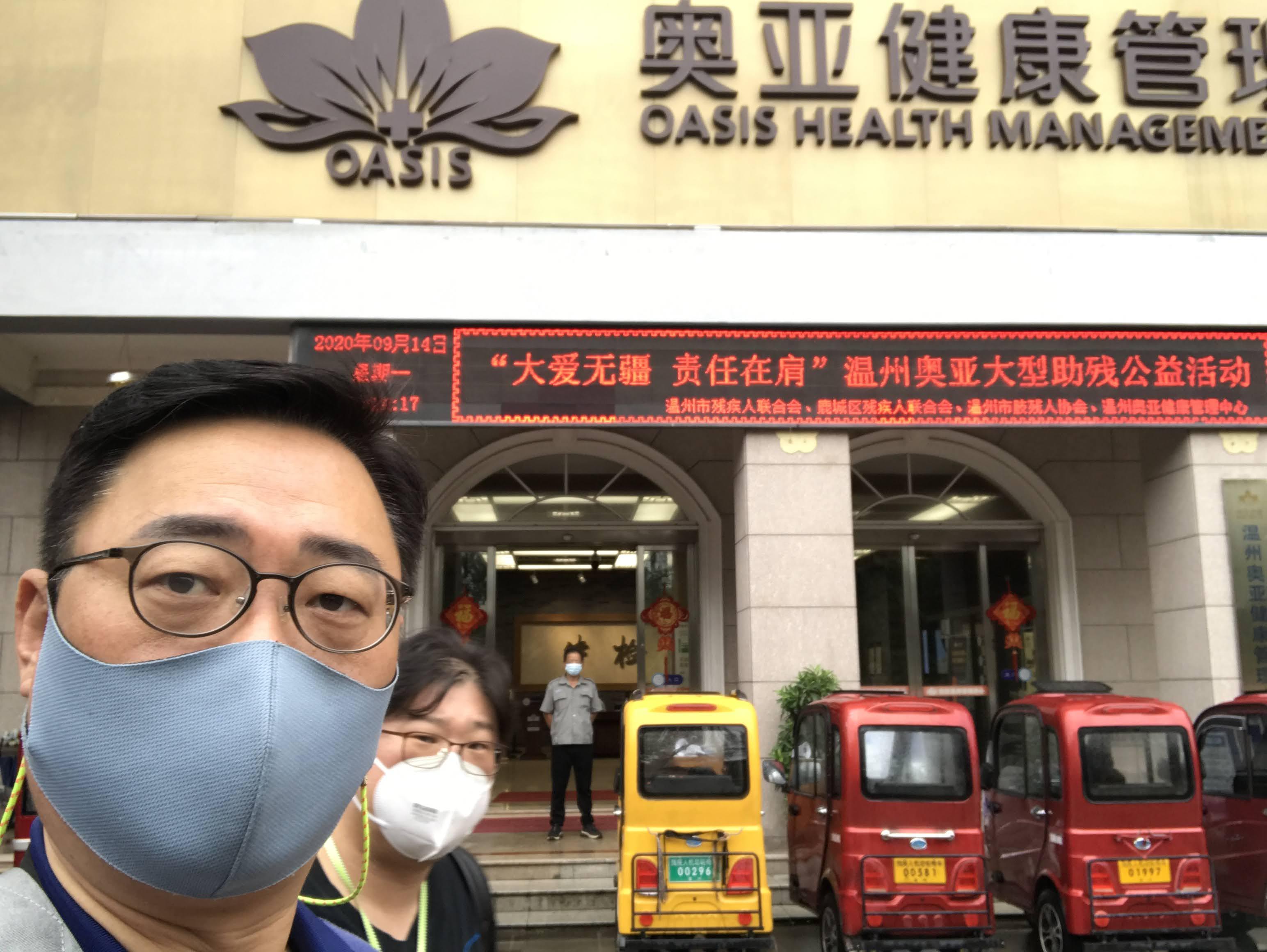 2) Taking Photo at APM (self-service) at the first floor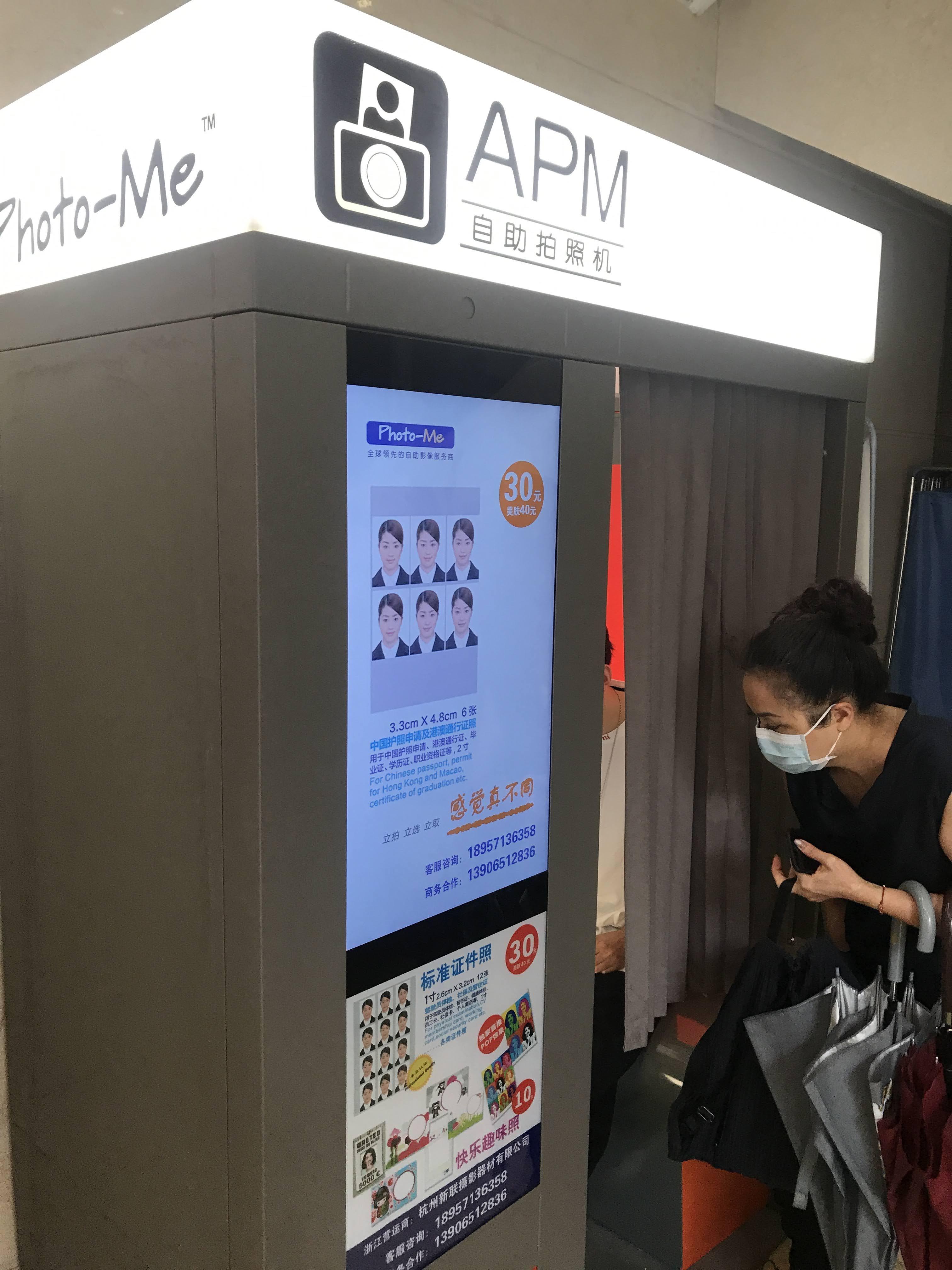 3) Go to the second floor (You need the Wenzhou Green Code at Alipay app), and please go to Number 3 Desk. Then, say "I come from Wenzhou-Kean University).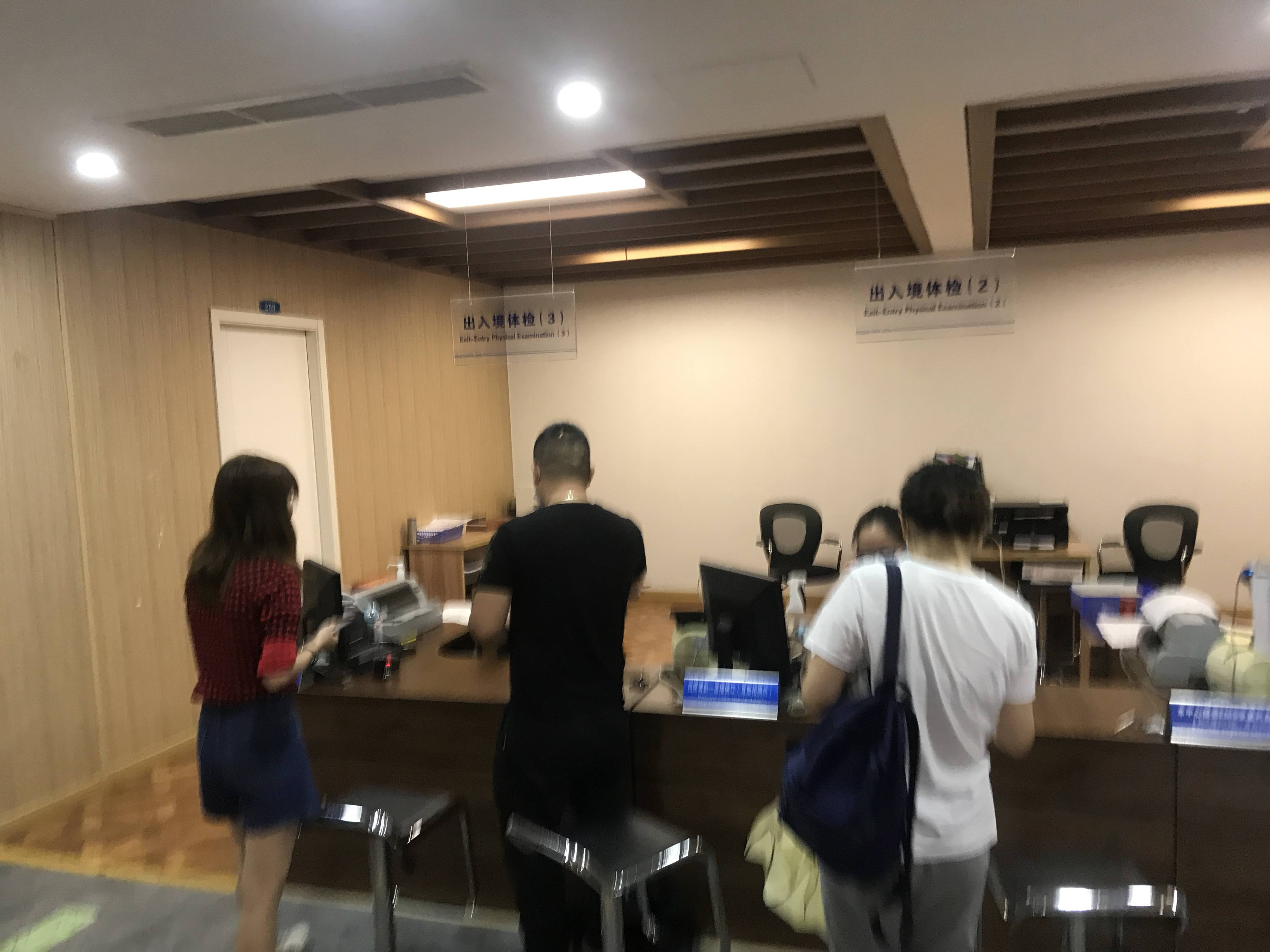 4) You are expected to completing five examinations:
2nd floor: ECG; Ultrasonic; Internal Medicine, and Surgery & ENT
3rd floor: Chest X-ray.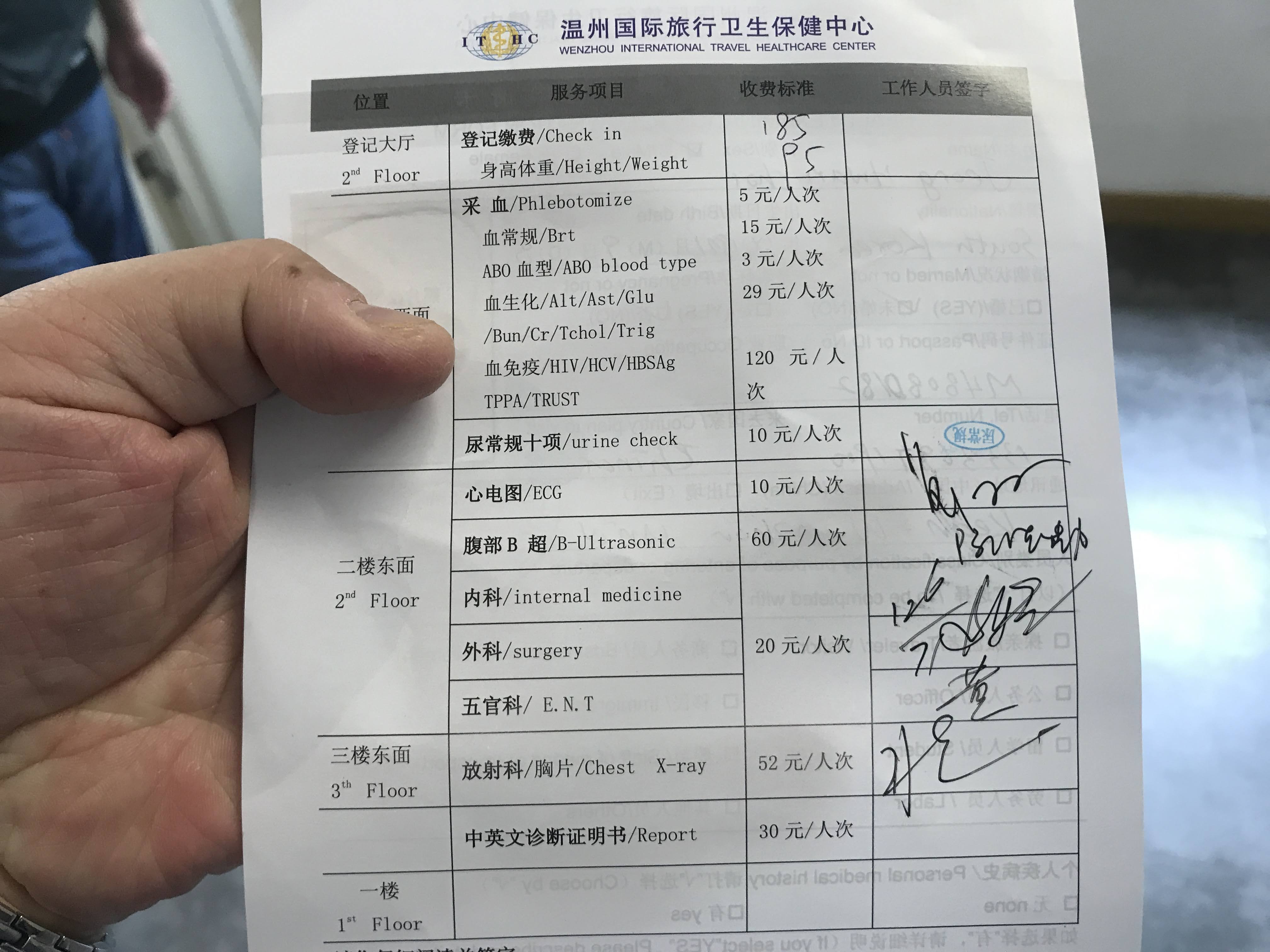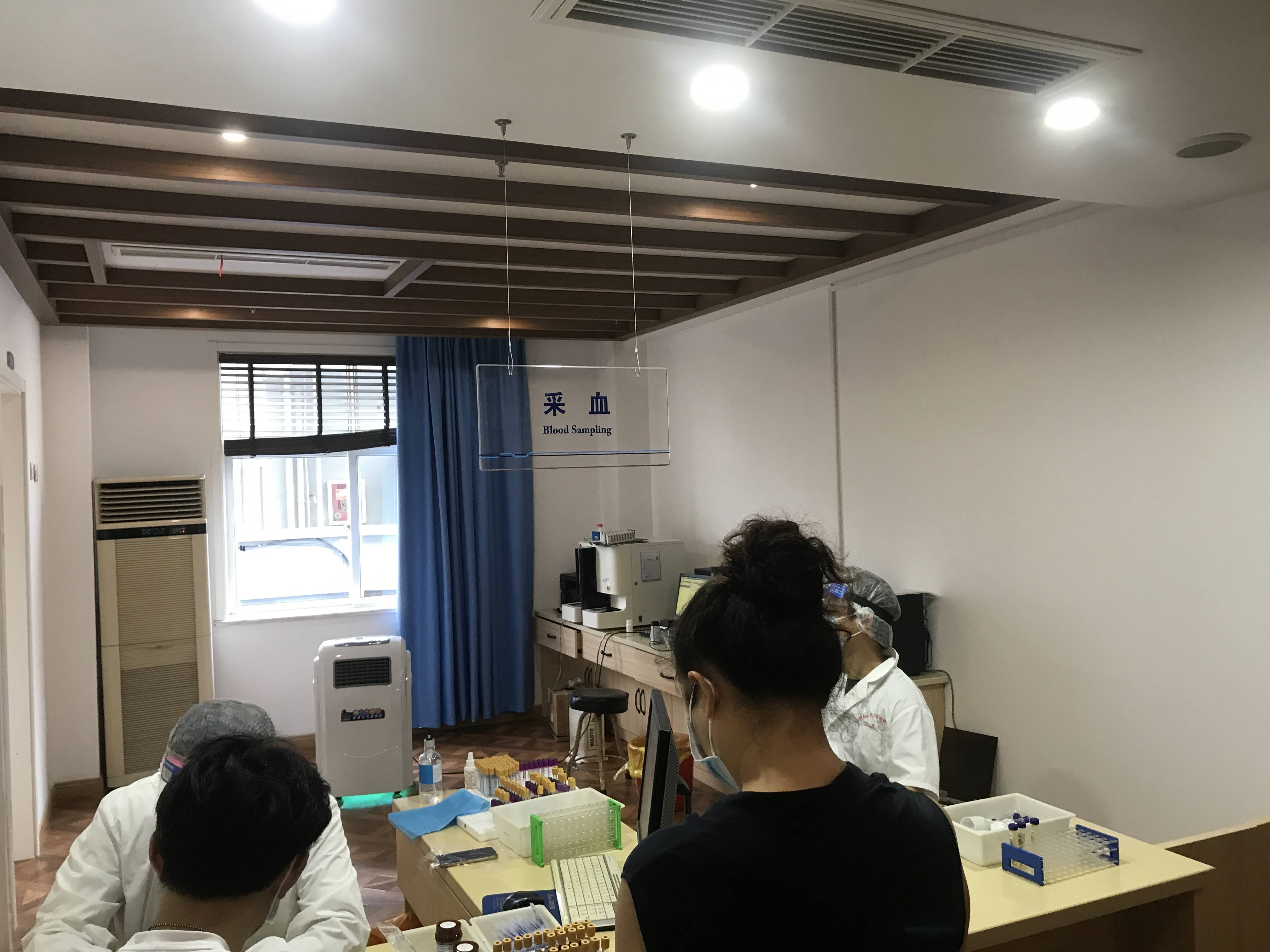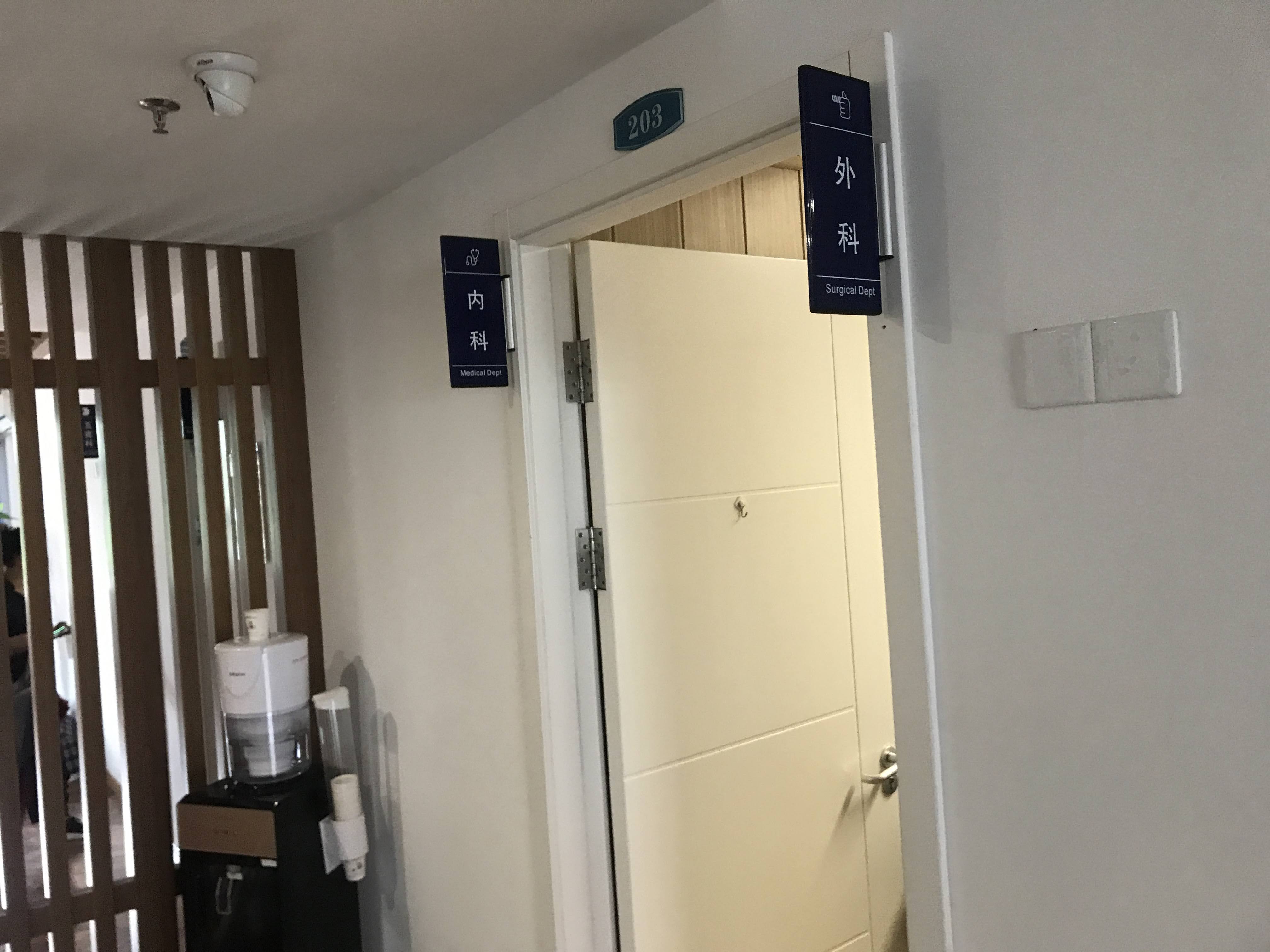 5) Once you completed all five exams, please submit the completed document at the second floor.
Done (It will takes around one hour)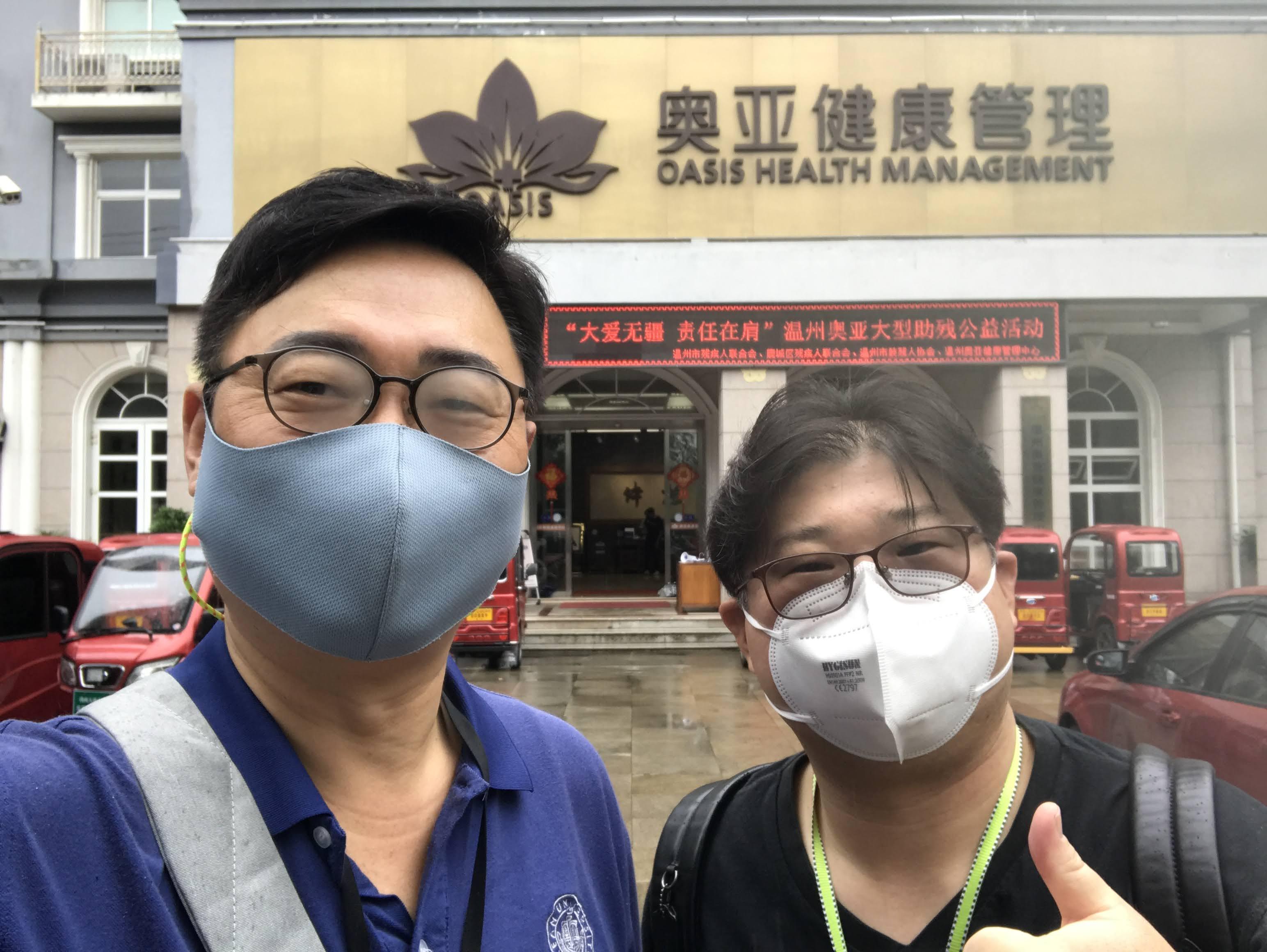 Residence Permit Application
==============================
2020.09.10: Created "Google Slides" for sharing tips and advice for returning.
2020.08.28: Updated Quarantine process
2020. 07.30: Updated the 'returning to campus protocol
2020.07.05: New Chinese Visa Issued.
2020. 06.30: New Chinese Visa Application