Kean University Union / Wenzhou accommodates the demand for learning flexibility in the Remote Class situation in Spring 2020. The University provides the "Pass / Fail Grade Option"
The Pass (P) /Fail (U) option application procedures are here. :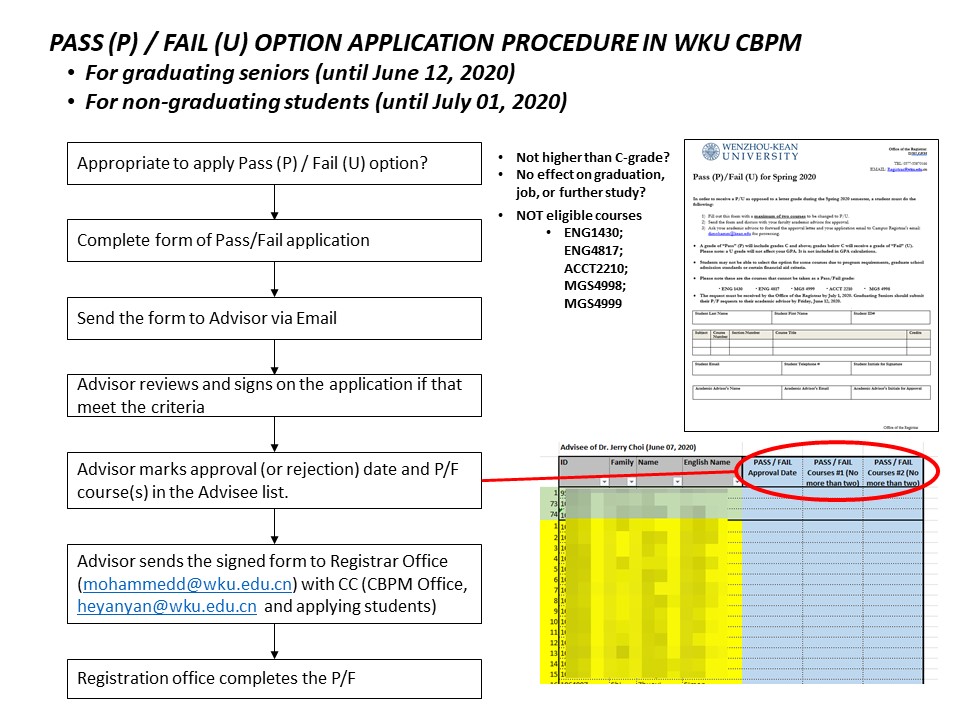 Please use this "Pass/Fail Grading Application Form" to apply the option.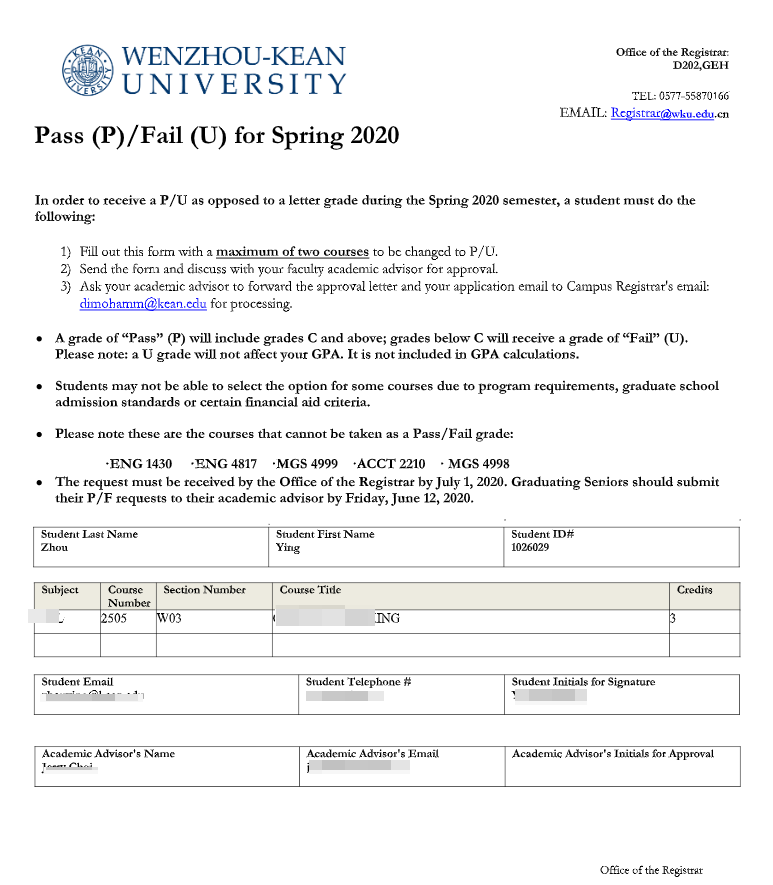 ===========================================
June 11, 2020: Posted by Dr. Jerry Choi