This is the course project outcomes of MGS2030 (Principles of Management) - 2021 Winter that was organized and operated by Dr. Jeonghwan (Jerry) Choi and his students.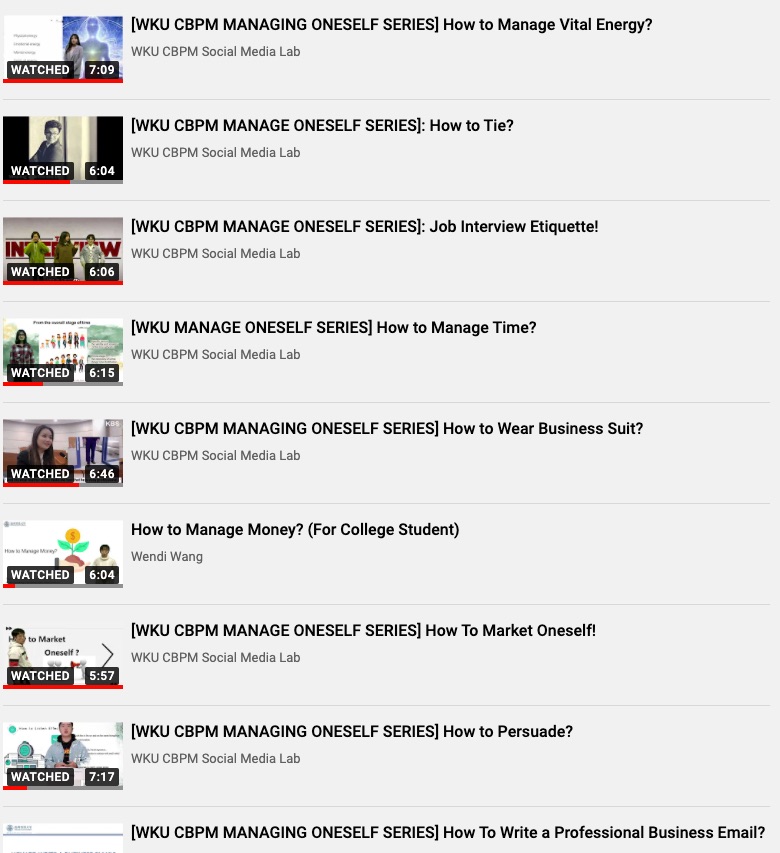 These Managing Oneself Videos can help you to manage yourself.
[WKU CBPM MANAGE ONESELF SERIES]
My MGS2030 (Principles of Management) course students made these Youtube Videos to introduce "How to Manage Oneself?".
1. Managing Vital Energy
2. How to Tie?
3. Job Interview Etiquette
4. How to Manage Time?
5. How to Wear Business Suit?
6. How to Manage Money (as college students)?
7. How to Market Oneself?
8. How to Persuade?
And I added one more video of mine.
9. How to Write a Professional Business Email?
These videos were recorded in Social Media Lab and/or Virtual Conference Room in CBPM building. :)
=============
2021. Jan. 29, Archived initially.