Guide for Advisement for Course Registration + Student Planning.
Step1:
Based on the Registration Office's information (commonly via from CBPM office), I summarize courses my advisee students should take in the next semester in the PPT.
Step 2:
I list up all my advisee students in Excel file (Sign Sheet: List, Email, Name & Sign space)
Step 3:
Send Email student when they should come to my office to sign and get
advisement
.
Step 4:
When students
come
, I provide the prepared PPT file and let them sign on the sheet, commonly their English name).
Step 5:
Once I got
all
signs, I release their first hold before registration
starts
.
Step 6:
After the registration period over, and if a student has no problem, I release the second hold before the end of a semester.
**REMARKS: Since 2019 Fall, WKU releases the 1st and 2nd hold at the same time.


*** In an inevitable situation like Exchange Program or Pandemic situation, E
mail advisement can be an alternative:
Example of Virtual Advisement:
An advisor guides students to send a "Confirmation Email" to him/her.
Confirmation Email to Advisor (xxxxxxx@kean.edu)

Email Title: Confirmation of Advice for 202x Winter / Spring Course Registration

This is [ English name: Chinese Name (Pingyin): student ID: ].

I certify that I get the necessary advice for registering (Year), (Semester).

Date: MM/DD/20XX
---
Step 7, 8 Detail: Guide for Release Academic Hold
---
REMARKS:
Student Academic Planning (SAP) Started in May 2021.

Login KeanWise -> Faculty Menu -> Academic Planning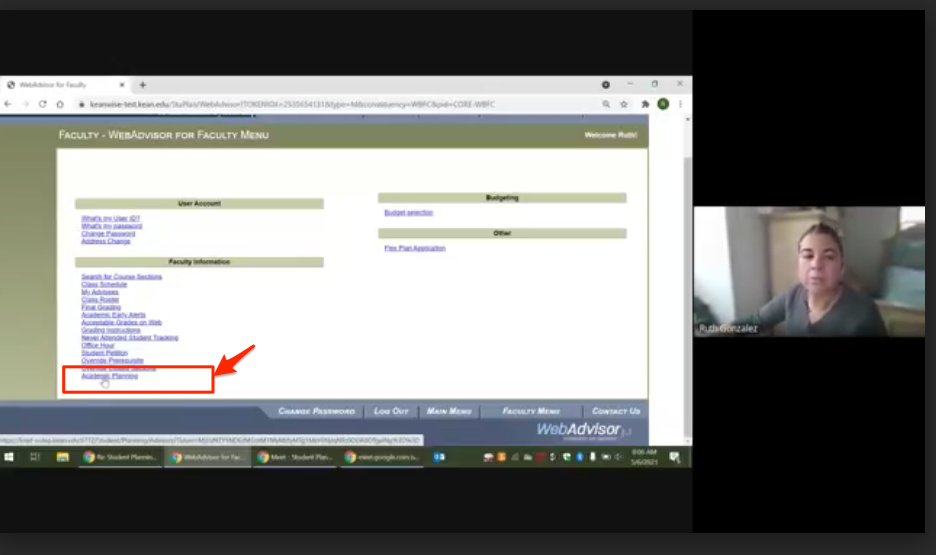 Click View Details: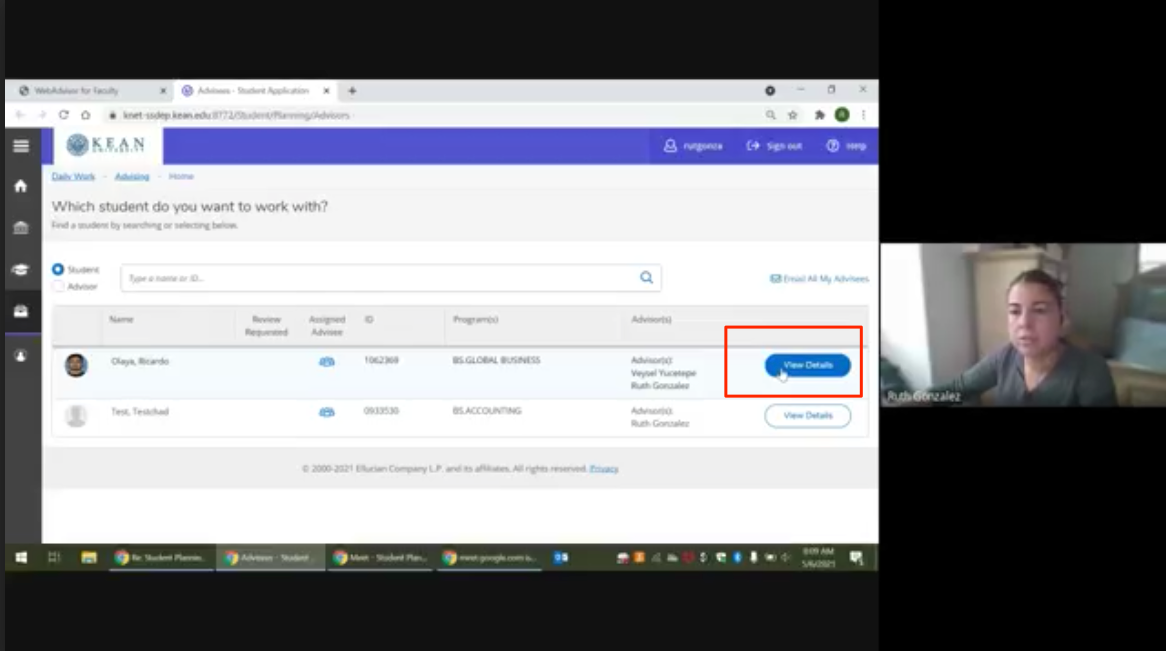 Click and check menus! - You can check the individual student's status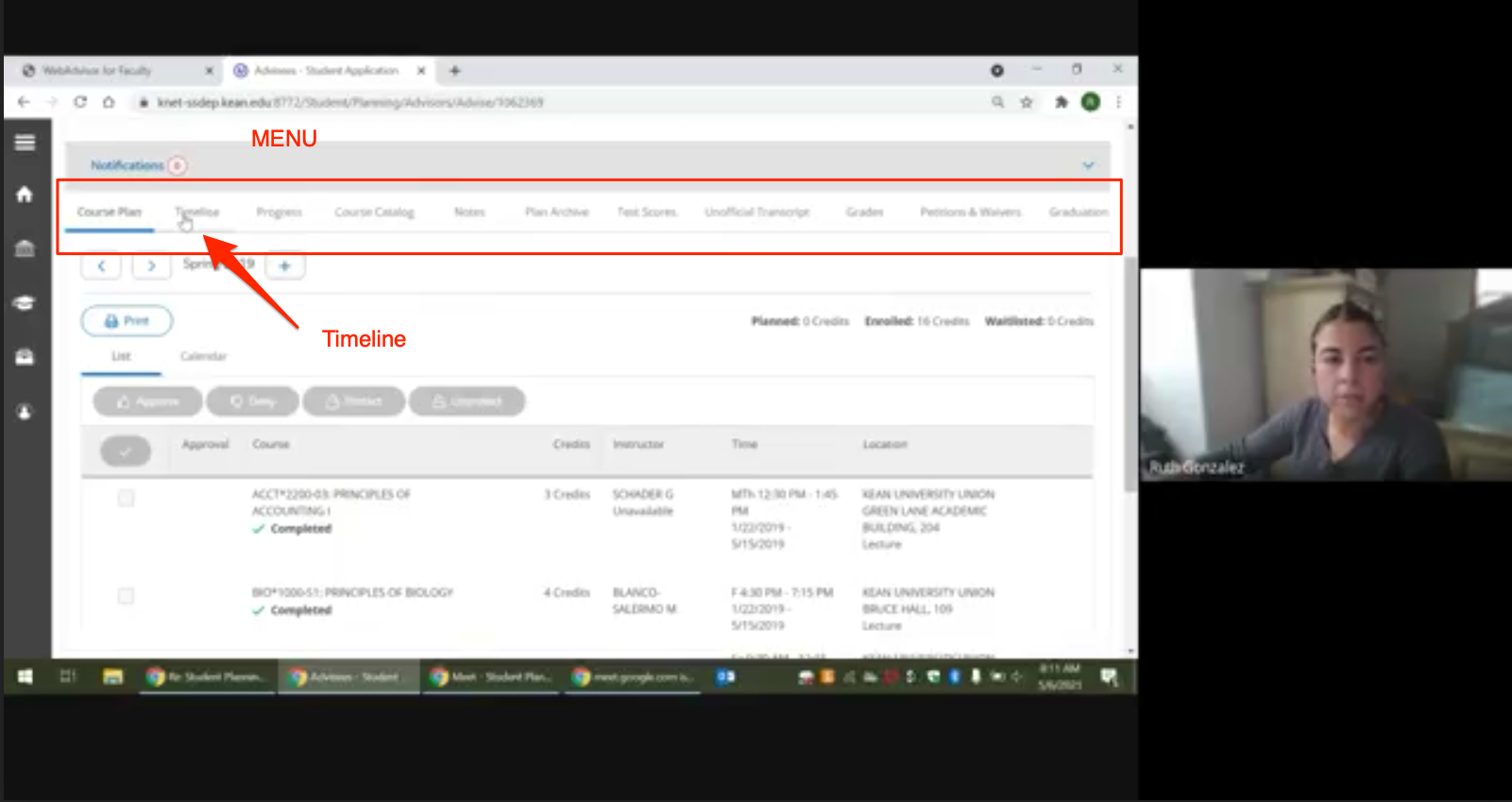 Course Plan / Timeline / Progress / Course Catalog / Notes / Plan Archive / Test Score / Unofficial Transcript/ Gades / Petition & Waivers /

So far, no WKU faculty action is expected for the Student Planning! (as of May 11, 2021)
---
Document HIstory.
2020. Nov. 15: Updated with Email advisement guide
2019. Nov. 12: Remarks: Release two hold at the same time in WKU.
2018. Nov. 26 First Release after confirming the fact from CBPM office.