How to Apply Large Lecture Rooms for Common Exam or Activity?
Official Guide is here:
For Whole Instruction:
Go to www.wku.edu.cn
And Login with WKU ID/PWD.
Go to Office Automation
Check the Workflow Apply
Then, you can find the Lecture Hall under General.
Choose Lecture Hall
Input Title / Lecture Hall Number / Purpose / Date / Time etc.
After checking the Lecture Hall, Go to Calendar
---
Calendar Check Method:
Go to WKU email at the System Center
Click Calendar
Search and Add Lecture Halls you want to apply
======
2021. 10 .26: First Archive
Backup 2021: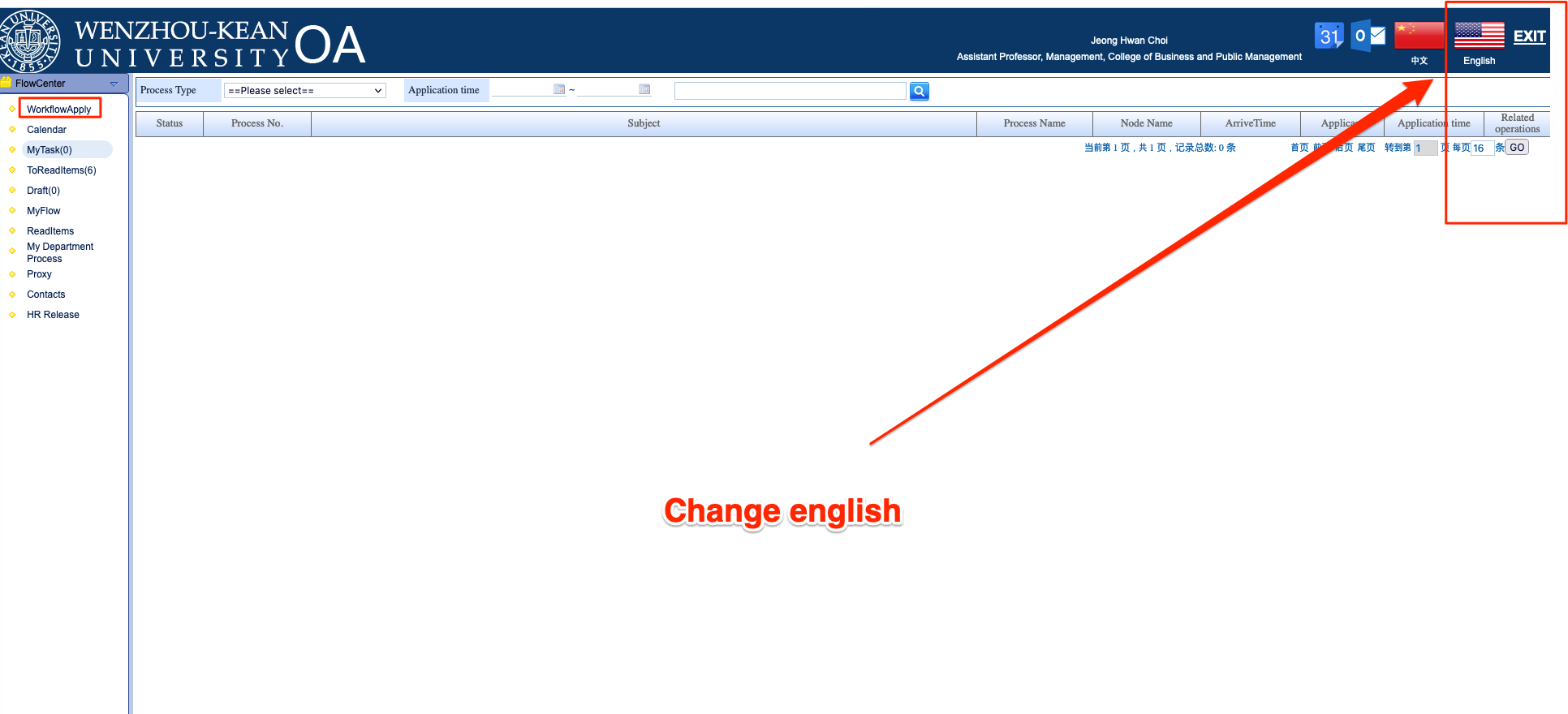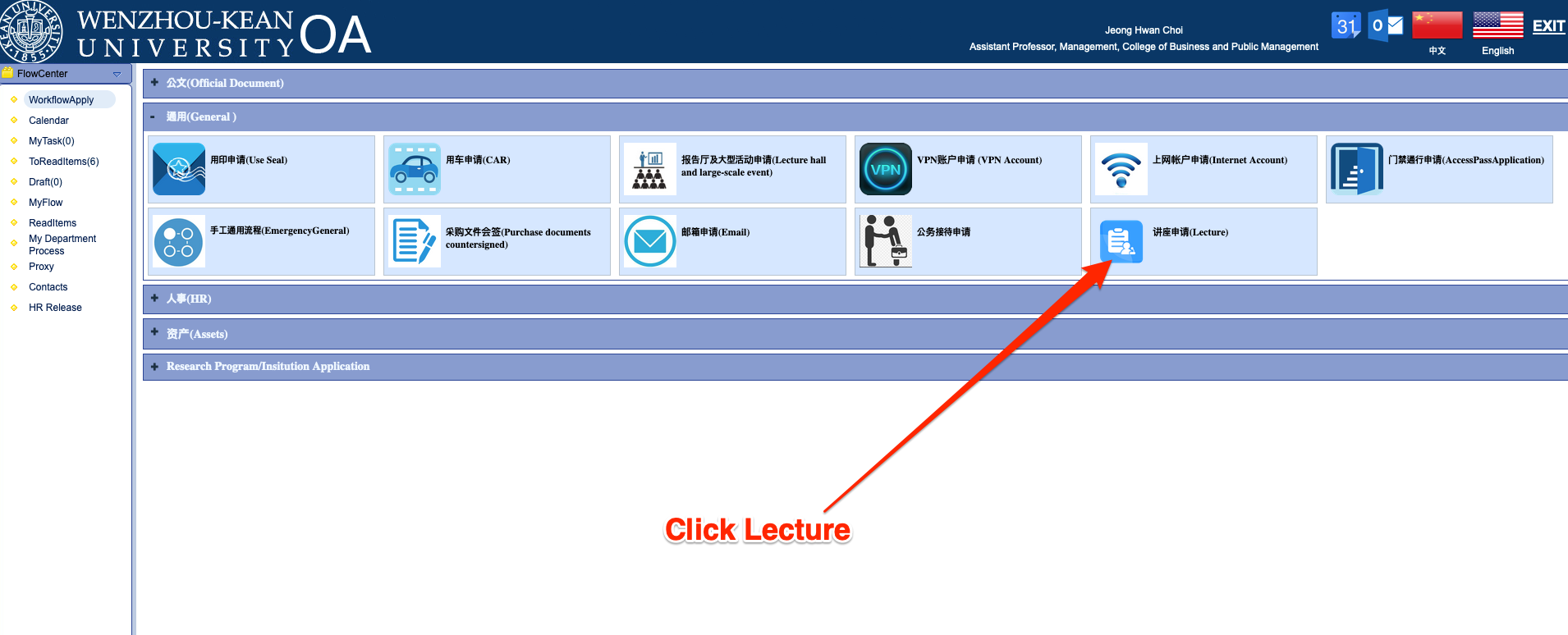 Input Lecture Application: